What does good customer service mean to you?
You might imagine speaking to someone at a checkout trying to get a refund, or chatting with a friendly barista who gives you extra foam. Customer support and service contribute to the overall customer experience. So your eCommerce growth can be directly impacted by how good – or bad – your customer service can be.
65% of a company's business comes from its existing customers – so extraordinary customer service is a must. Staying up to date with trends like digitalization and Live Chat can improve your customer satisfaction rate, even enabling growth through customer support.
So, is your customer service up to standard? What could you do better? In this article, we'll discuss the importance of good customer support and how it affects your eCommerce growth. Plus, we'll provide customer service tips that should lead to business success.
TL;DR
Customer service is a way of making a customer feel valued, so your business is more likely to get repeat customers and good reviews. It can also aid the spread of word of mouth.
Customer service and customer support are different things but are closely related. Both are needed to see eCommerce growth via customer service. Both are needed to create a good customer experience.
Poor customer relationship management can negatively impact your business and its growth.
Good customer service can be implemented with basic customer service training (politeness, helpfulness, etc.), as well as using more modern ways to connect with customers (Live Chat, email, text, social media, automated messaging and feedback requests, etc.).
If you've been running a business for a long time, you might feel that you have a good handle on customer service. However, you might find that your customer service is not as good as your competitors, and needs some work.
If you're a new business owner, you may not fully understand the overarching value of thorough and proactive customer service. What can you do if you find yourself in either of these positions? Read on.
Customer service and support: the backbone of modern business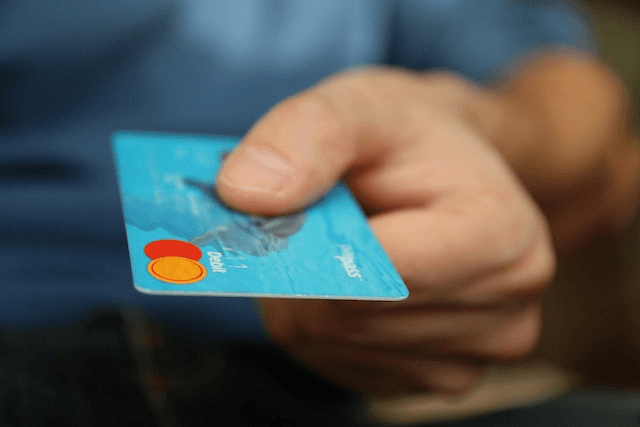 It's easy to get caught up in your products and trying to grow your business. Soon, you may forget the most important part of the whole process – the customer. Competition in the world of eCommerce is stronger than ever before, and it's no longer good enough to just coast by without a strategy.
Creating a customer-oriented business focusing on customer service can actually generate profit as strongly as a good product and competitive prices. The world of eCommerce is so competitive, with so many businesses selling the same product. So, customers are more likely to gravitate towards businesses that offer the frictionless transactions and strong customer support that create great customer experiences.
In a nutshell, customer service and support can no longer be reactive. It's not enough to wait until the customer makes a complaint – you need to be proactive. That involves things like automated customer review requests as well as pre-emptive engagement.
What is customer service?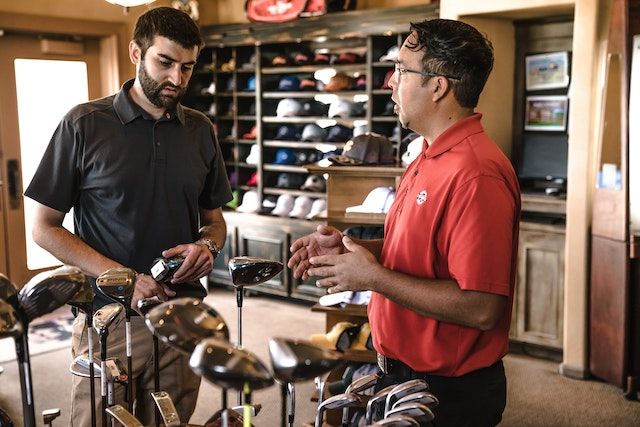 In the past, great customer service was a friendly cashier or retail worker, or a phone line to call if there was something wrong with your product. While these are still good examples of proper customer service, they don't fully encompass how customer service has evolved.
For example, many eCommerce businesses don't come face to face with customers at all. So, different methods need to be employed to find out what your customers feel about the product, what they want to see from the business in the future, and much more.
Most customers expect more than just a phone number to call for customer support. Emails, texts, live chat, social media, and more are all crucial parts of great customer service and are rapidly becoming the norm. An automated phone number to call if a product breaks down just isn't good enough anymore.
Why is customer service so important?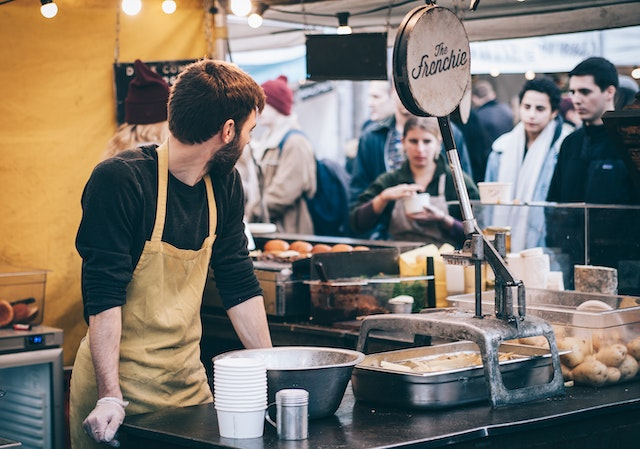 The cornerstone of any successful business is growth. However, the average eCommerce business can easily become separated from its customers. So you may not fully understand what your customers want and how they view their experience with your business.
Customer service should be proactive, contacting customers to find out what they enjoyed about their experience, what they didn't like, and what they would change. Good customer service will deal with problems promptly, but great customer service helps a business keep its finger on the pulse – solving problems before they become an issue.
On a more traditional note, customer service methods like reviews and follow-up emails can also measure customer satisfaction, and highlight any issues as early as possible.
Don't forget that every eCommerce business is up against serious competition, so a "not great, but not terrible" experience means that a customer can easily go elsewhere next time they need a product. After all, there are lots are other businesses. If your customer service is good, or even great, remember that a competitor might have excellent customer service.
Can bad customer service really do damage to your business?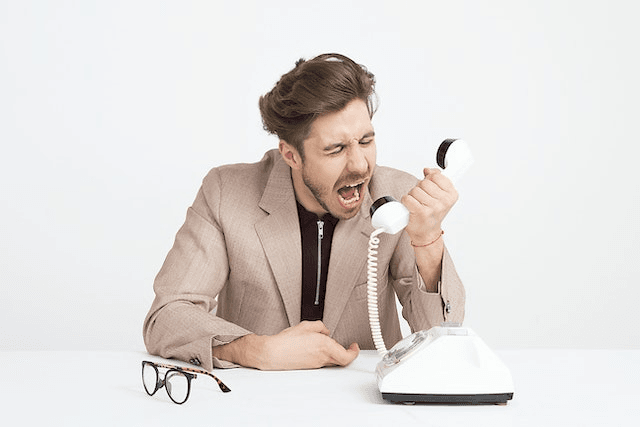 Bad customer service can absolutely have a negative impact on your business. We've discussed how average customer service is not good enough to make you stand out, while extraordinary service does, so it's logical to conclude that poor customer service could be disastrous.
For example, customers may feel that their queries or complaints aren't being dealt with, and their reviews aren't being listened to. Obviously, ignoring a customer complaint is a huge red flag for a business. It means that you're missing out on solving long-term problems quickly, as well as driving customers away.
Bad customer service leaves a customer feeling ignored, their opinions don't matter, and their satisfaction not important. An unappreciated customer may or may not leave a bad review, but they will certainly go somewhere else.
Here are a few direct results of bad customer service:
No repeat business (customers won't want to repeat their experience, even if it was just an average one)
Lifetime value for customers drops
Leads don't convert as fast (or at all)
Profits drop
Bad news sticks and spreads (if you have a bad reputation, it's very difficult to turn it around)
It's worth remembering that when it comes to customer satisfaction, there is no one-size-fits-all method. It's up to you to work out what's best for your business and how you can better connect with your customers.
Don't forget that customer service is an investment and one of the most powerful tools in a company's arsenal.
Customer service vs customer support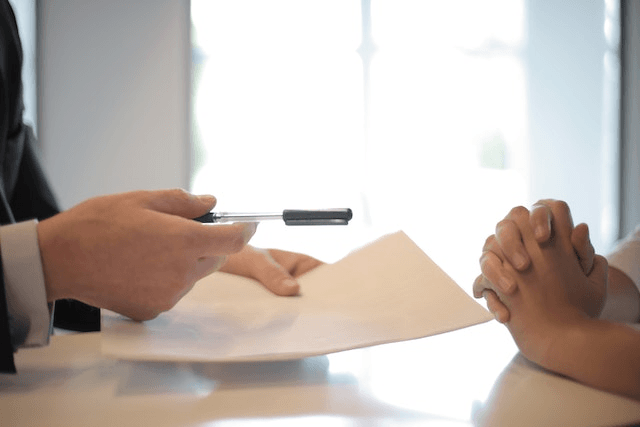 Customer support and customer service are two different things, although they go hand in hand. Customer service agents have different priorities than customer support agents, but there are a lot of similarities to consider.
Both are based around helping customers
Both use similar skills and tools
Both are essential to a good customer experience
Customer service overview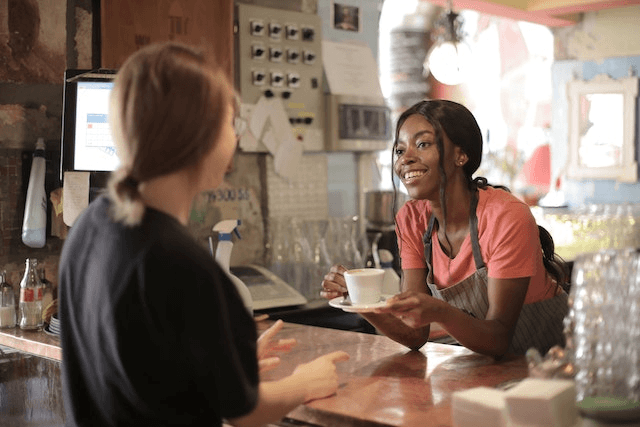 Customer service is a method of caring for a business' customers. It's much more important in face-to-face businesses like retail and food service, although it's still necessary for eCommerce businesses too.
Customer service works on providing a friendly face or voice to the customer and being as helpful as possible, leaving the customer feeling properly cared for and valued. Customer service is also necessary for dealing with complaints and bad reviews, or even unpleasant customers.
While the saying "the customer is always right" is definitely not true, staying polite, friendly, and helpful is absolutely crucial for good customer service operation.
Customer support overview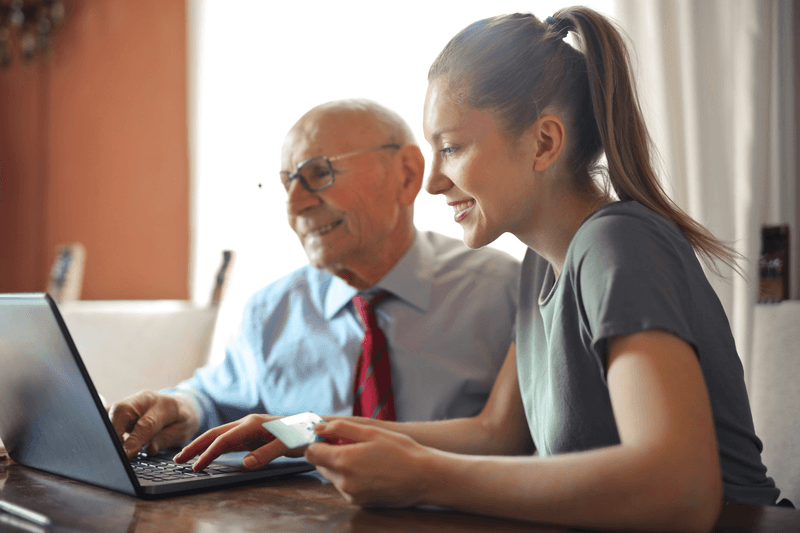 Customer support is more reactionary than good customer service. A customer support team might focus on addressing concerns customers have, documenting their interactions, pointing the customer to the right info, and even walking them through the steps they have to take.
The support team also needs to collect data on how the customer feels after their interaction, as well as identify and record what could be changed or done betterin the support and customer service methods.
While customer service involves interacting with the customer as they complete their transaction, customer support is all about improving the customer's experience – creating the perfect buying experience.
Customer support agents do need to have good customer service skills. They still need to be polite and helpful, even if a customer is angry or irrational.
How to repair bad customer service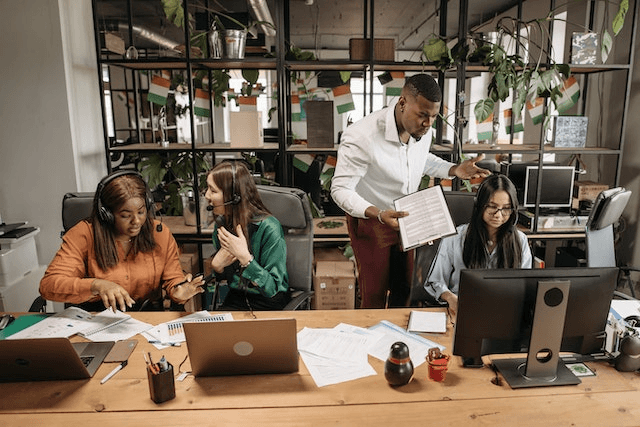 Whether it's your fault or not, you might find yourself in a situation where your customer service is bad, or simply not good enough. What next? How do you turn angry customers into happy ones?
Anyone who's ever worked in retail knows that the customer is not always right. Still, arguing with an angry customer isn't going to get you anywhere, and it will almost certainly earn bad reviews and a lost customer. Where you can, it's always best to offer a sincere apology and something to make up for it, such as a voucher, a refund, gift samples, or store credit. This can go a long way to soothing hurt feelings and disgruntled customers.
Angry customers can post bad reviews anywhere they like – social media, online forums, Yelp, and even your own website. Those reviews will be there for all to see. Even if you have a great five-star review from nine customers, a single one-star review will drag down your average.
Reach out to disgruntled customers, and address concerns and bad reviews as soon as possible. This is where good customer service manners come into play. Be polite, helpful, and apologetic if necessary. Don't act nervous, and don't be too apologetic – any apologies have to be sincere.
Don't be intolerant or disinterested in a customer's problem. Even over the phone or live chat, people can sense a bad attitude.
Providing great customer support: where to start?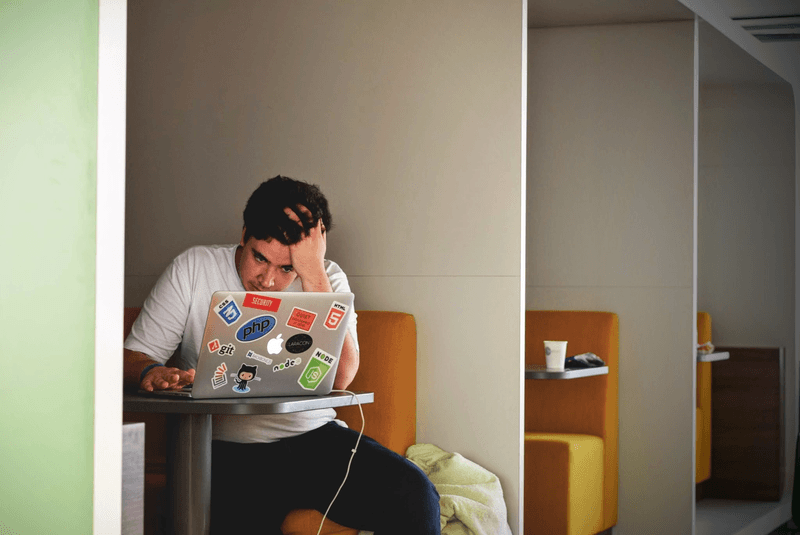 If you decide to start improving your customer service, the first thing to do is to properly train customer service employees. However, there's more to customer service than a pleasant attitude. Let's take a look at a few key elements of building good customer service.
1. Accessible customer support
It stands to reason that customers need to have a way of reaching out to you if something is wrong. Since you want to encourage customers to give feedback – good or bad – it's important to make this easy for them.
You can use several different avenues to encourage customer feedback. AI customer support can be helpful when dealing with frequently asked questions or minor concerns, or even to direct a customer to where they need to go.
All departments of a business should offer customer support. If it's easy for customers to reach out, they'll leave feeling that their query has been properly dealt with and in a timely manner. This makes repeat custom more likely.
2. A friendly, honest manner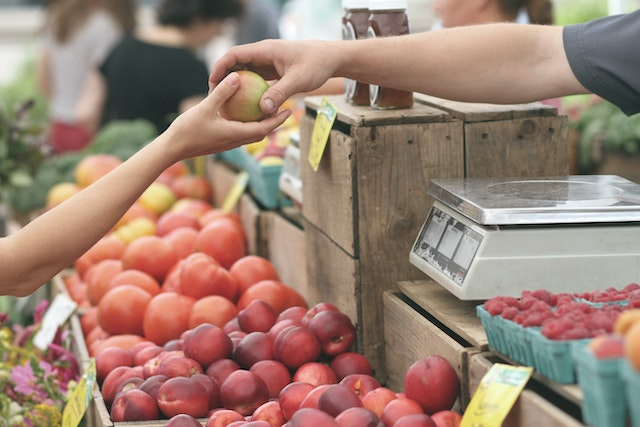 AI and Chatbots are fantastic tools, but a lot of customers like to feel as if they're talking to someone human, especially if they have a serious concern. AI and Chatbots can only go so far, and human customer support is definitely going to be needed.
When you find yourself talking to a disgruntled customer with negative feedback, be friendly but honest. People appreciate openness, especially when coupled with a sincere apology and a friendly manner. Never underestimate the value of being polite and kind.
3. Stay up to date with trends like digitalization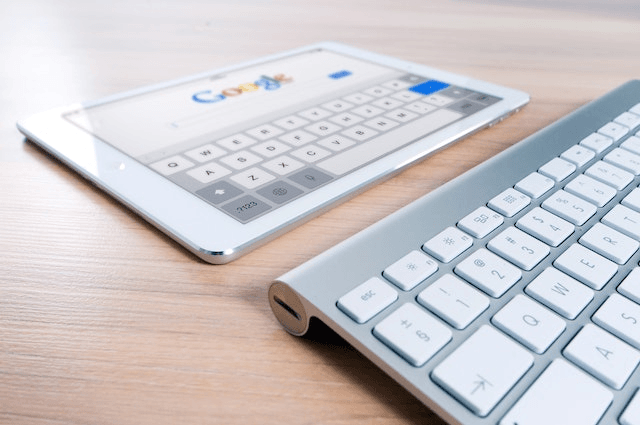 Digitally literate shoppers tend to expect more than one channel of contact with an eCommerce business and have higher expectations of customer service. Going digital, opening social media accounts, and using automation are all modern tools for a modern business – and they can all make a business grow much faster and keep customers coming back.
Great customer service representatives should be familiar with all channels of customer support. Omnichannel customer service is a fantastic way of connecting with customers and managing your customer service. It's proven to help eCommerce growth as well as improve customer retention.
4. Good training techniques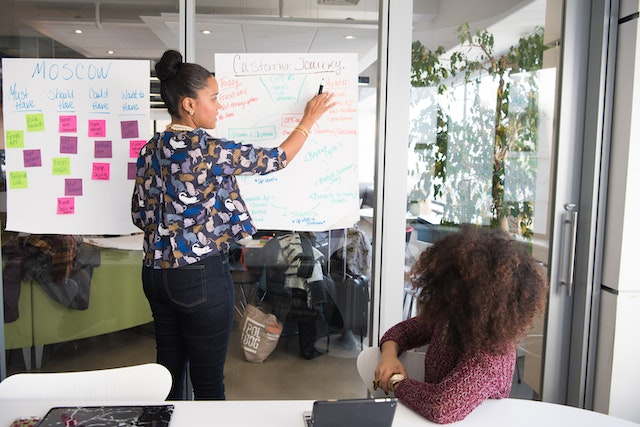 Training customer service agents is a must for increasing the value of your eCommerce business. Aside from having a friendly and personable attitude toward customers, an agent needs to know how to use the channels of customer service, how to manage angry customers, and how to deal with difficult requests.
Updated training is a must, as your business grows and becomes more complex, ideally with more channels of communication opening. The type of personality that works best in a customer service field will depend on your business. For example, if you have a more quirky, friendly brand image, a more chatty and personable employee might be the best choice. However, for more serious brands, you need someone more composed and formal.
Remember that your employees are valuable – not an insignificant part of something bigger. Like your customers, employees are the backbone of a good business.
Knowing each employee personally, along with their strengths and weaknesses, is the best way you can match up each employee to their best task. Happy employees work harder and better. Hardworking employees who take a pride in their work lead to happier customers.
5. Solid product knowledge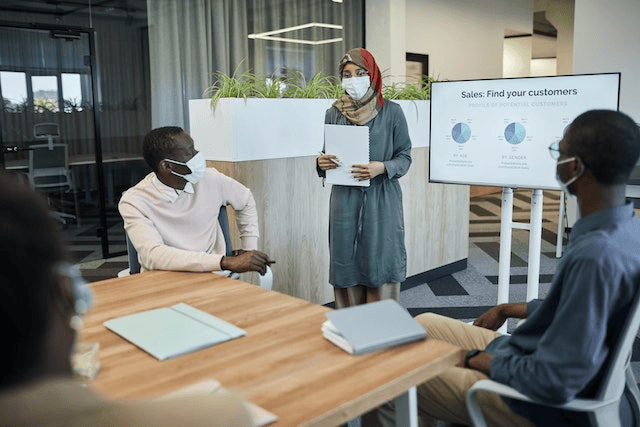 Product training goes hand in hand with brand image and understanding of the ideal customer. Thorough knowledge of the company and what it offers will give a customer service agent the confidence to make offers and informed suggestions.
Good product knowledge also means that your agents may be able to upsell and make other product offers to a customer, as well as smooth over any complaints.
6. Industry knowledge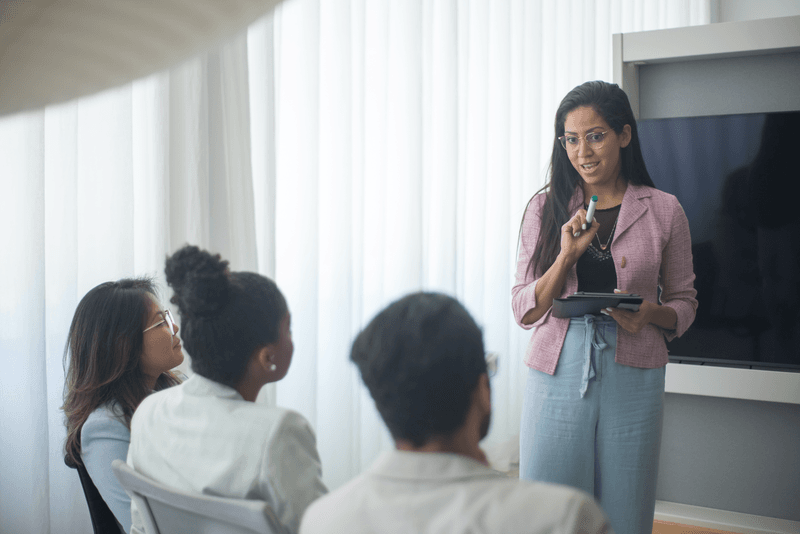 It's not enough to know your products well – you have to know the industry, too. A customer service agent needs to understand where their product stands in the industry – and how a customer is going to use it.
Customer service reps need to stay up to date with how a product is used in the industry, and this allows them to make informed suggestions to customers, as well as make changes to keep up with the competition.
7. Competitor knowledge and insights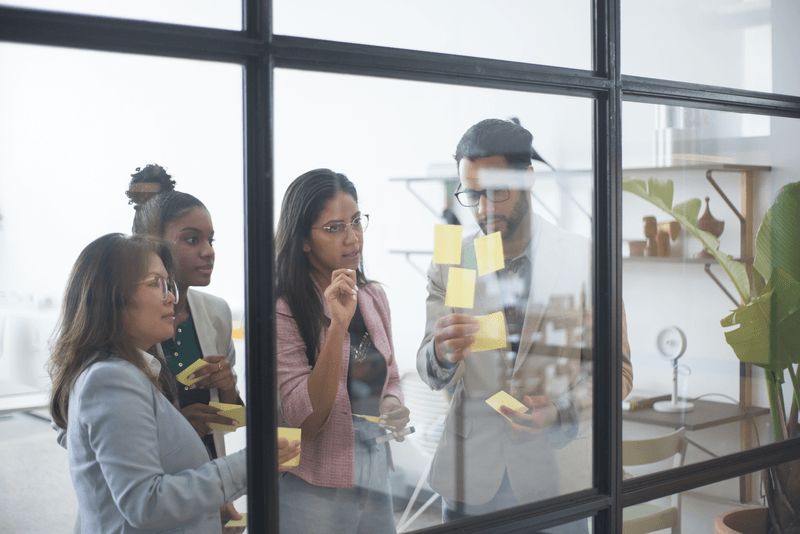 Staying ahead of the competition – and knowing what your competitors are up to – is crucial in the world of customer service.
To give an example, imagine a customer wants a discount on a product or service you give. If you refuse, they might go elsewhere, as your competitors are selling the same service or product at a cheaper price. However, with competitor insights, you know about the dropping market value for your product or service and adjust accordingly – making a slightly smaller profit margin but keeping your customer.
8. Take pride in your service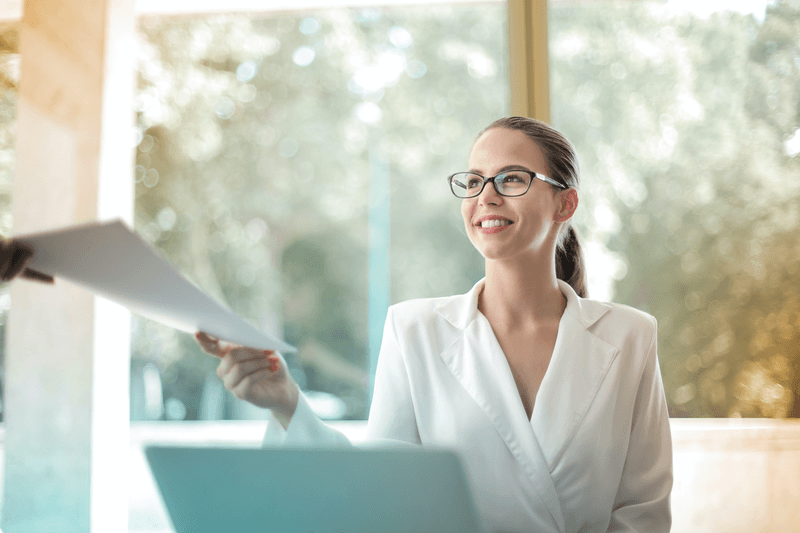 eCommerce growth is often driven by happy, hardworking employees who believe in their products and services, and take pride in their work.
There are lots of things that business owners can do to encourage employees to take pride in their work, and the number one way to do that is to make employees feel appreciated. Have regular training, encourage employees with rewards and initiatives, and make sure the company's mission and values are properly understood.
9. Be humble – apologies may be necessary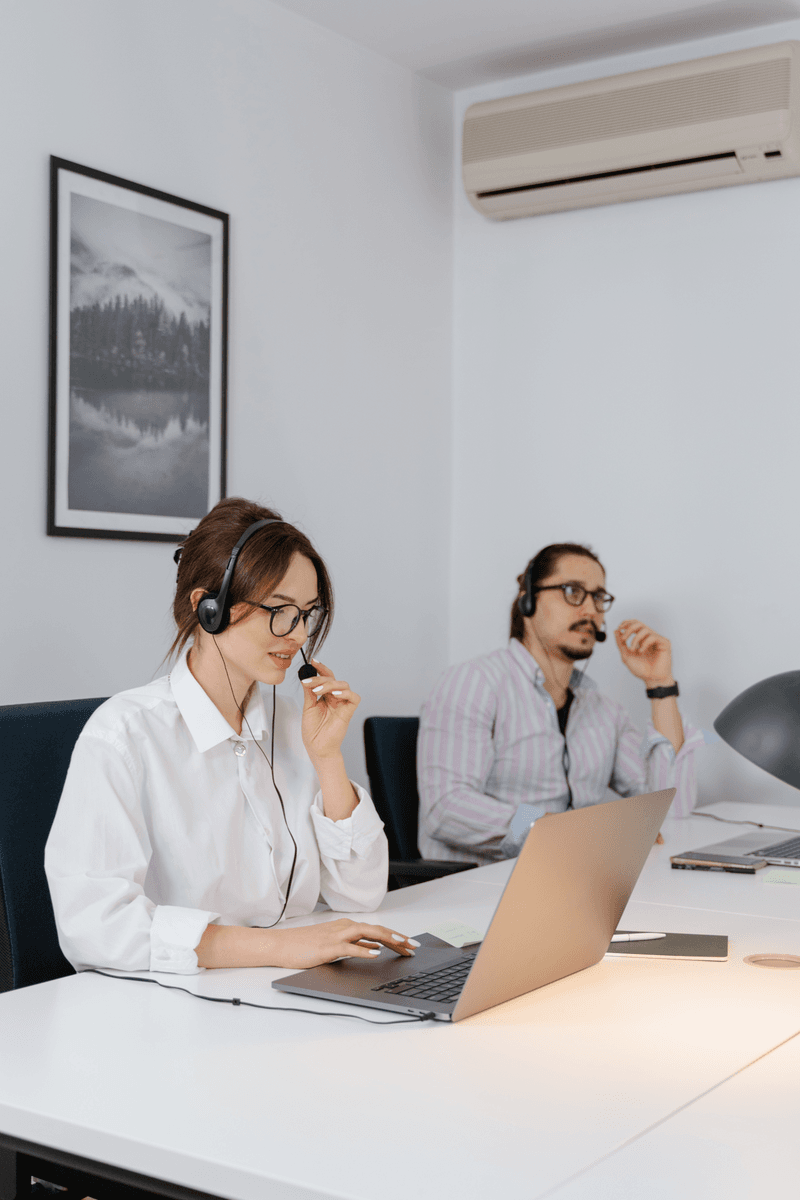 We all make mistakes at times, but if your mistakes impact customers or a product, then it's time for an apology. Don't get defensive, and don't make excuses.
Humility involves more than just saying sorry. Everyone wants to see their eCommerce business grow, but that involves growing and learning as people, too. There's always some way to improve your products, services, and customer service.
Be open to suggestions and new experiences, as well as really listening to customer feedback. Don't just reach out to customers because you feel that you should, or even just to increase engagement rates. Reach out to find out what customers really think, and then listen.
Creating the perfect customer experience takes time and work, but it's certainly worth it. Think about what the business can do better, and how you can improve, even if your business seems to be doing really well. Now that is humility.
The benefits of great customer service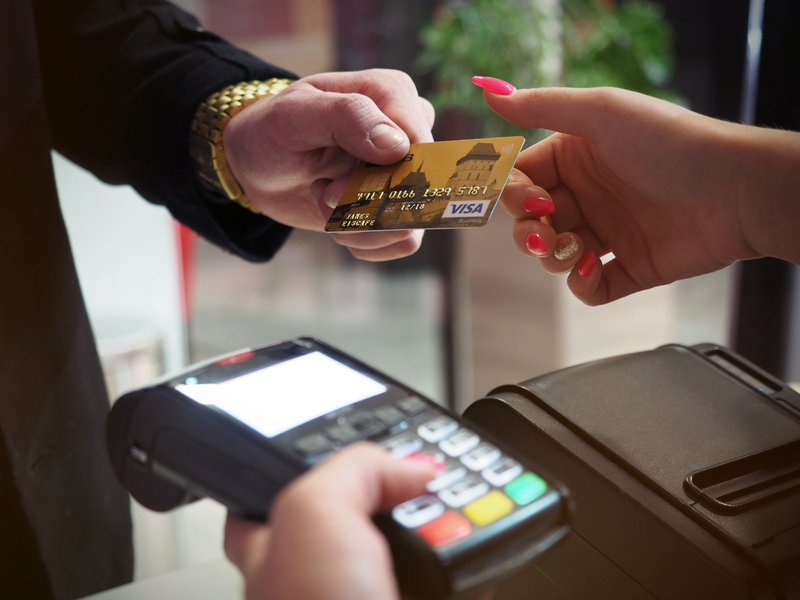 So, what are the benefits of amazing customer service? Let's take a look at what you can expect if your customer service style is improved.
Amazing customer service attracts more customers
Customers are willing to pay more for a good experience. With so many businesses selling the same products and services at roughly the same price, customers are going to go with the business that focuses the most on customer loyalty and a good customer experience.
For an eCommerce business to continue to grow, you need to generate more leads. That means that you need to delight customers, create a good customer journey, and create an established, well-known brand with an excellent reputation. This means you need to be a step above the rest. You can make yourself stand out by utilizing outstanding customer service.
Existing customers will leave satisfied
Loyal customers are more likely to stay with a business where they feel cared for and appreciated. Frustrated customers will simply go elsewhere. You need to show that you care about the problems of your loyal customers, and possibly take steps to reward this loyalty. Happy customers mean a thriving business!
Increases the chance of good reviews and recommendations
A happy customer is likely to leave a good review, as well as interact with your eCommerce business. What's more, customers may pass on praise for your business by word of mouth, which can be just as powerful as a good review.
If a customer recommends your product or service to friends and family, you may find that you get more leads generated from one happy customer. In short, you never know how useful a loyal customer can be.
Creates the perfect customer experience
All businesses, especially eCommerce businesses, revolve around the customer. From the moment your customer hears about or sees your product to the moment their product arrives and beyond, this is the customer experience. It's up to you to make it perfect.
From the way your product inventory is arranged to the packaging the product arrives in, the customer will have a good, bad, or neutral experience. Creating an all-around good experience leaves a customer feeling as though their money was well spent, the product or service was worth it, and overall wanting to interact with our business again.
Improve your customer service
No matter how good your customer service is, there's always room for improvement. It's important to remember that customer service directly impacts sales and growth. Customer service is not an optional extra – it's a crucial part of the business.
It's possible to make up for an average or very common product with excellent customer service and clever branding. In today's competitive eCommerce marketplace, there are two options – stand out or get passed over.
If the customer has been almost forgotten about in your business plans, why not take the time to figure out how you can make them center stage again? Reach out to real customers and ask them about their experiences. Frequently review customer feedback reports and online reviews. Think of small ways you can make the customer's buying experience more enjoyable, preferably with no or little extra cost on your behalf.
Excellent customer service can definitely be done, and you may be surprised at how simple it is to bring the customer back into focus. Our Help Desk can make it even easier to deliver great customer experiences – give it a try, free for two weeks.