Every 90 seconds, a store using Shopify makes its first sale—meaning that it's never been more important to provide fast, accurate customer support. If you want to achieve A+ customer service then you'll need a helpdesk platform that is tailored for ecommerce.
Shopify's integration with eDesk's ecommerce helpdesk offers online sellers a way to look at the bigger picture of their company's growth and solve some recurring problems they experience when aiming to improve customer service.
1. Connecting Sales and Support
Firstly, tech issues are a major sore spot for online sellers. These can be anything from server issues to bandwidth issues to glitches in the payment process — all of which slow down the sales process and inevitably lead to dissatisfied shoppers.
Ensuring excellent support during this time can save an online business from losing multiple customers.
With eDesk, Shopify users have access to live support. No matter what query their customer may have, our Live Chat tool helps online sellers instantly communicate with their clients.

eDesk also offers interesting insights into customer support queries, so that online sellers can focus on areas that need improvement. Tracking these key metrics, such as response times and message volume, helps users make informed decisions faster.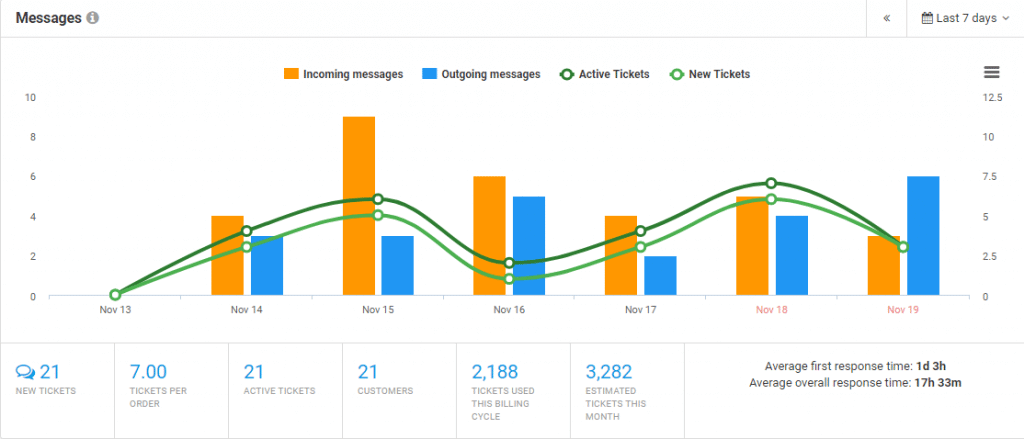 2. Providing Personalized Communication
The rise of artificial intelligence (AI) in ecommerce has introduced a world of unique and personalized online shopping experiences. It can be extremely time-consuming for businesses that receive large volumes of customer queries on a daily basis to write multiple personal responses.
At the same time, consumers don't want to receive robotic responses when shopping online, but rather speak with a "human" on the other end.
eDesk takes customer satisfaction and personalization to the next level with its snippets and templates features, which help online sellers send fast, personalized responses to customers in a couple of clicks.
Our snippets feature enables users to quickly access any information to do with a customer and their specific order, whether it be full name, address or order number.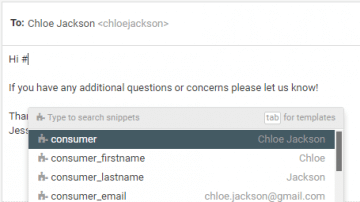 In addition, with the use of eDesk metrics, Shopify users might find certain issues that crop up among their customers time and time again. In this case, they can also create default templates to respond to common customer support queries (or make use of eDesk's suggested templates).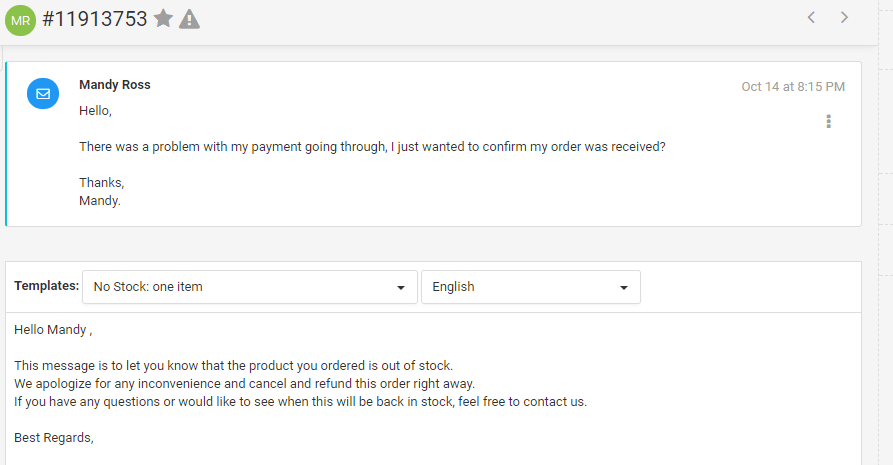 3. Expanding Internationally
Finally, when selling internationally, online sellers need to localize their communication to suit their global customer base. For Shopify users looking to expand into international markets, eDesk also offers auto-translation. This will help them when selling to a wider audience with the power of supporting customers in multiple languages.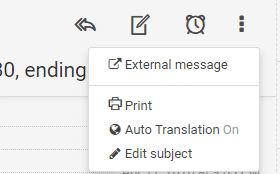 Together, Shopify's integration with eDesk provides a platform for online sellers to develop a multichannel strategy in minutes and improve customer service with its extensive features.
eDesk is the leading ecommerce help desk for online sellers, purpose-built to address the precise demands of ecommerce. Book a demo to learn more or sign up for a free 14-day trial and see how eDesk can streamline your online customer service.
Try a better way to support your customers. Sign up for a 14-day trial today (no credit card needed).