How does WhatsApp work with eDesk?
Once you connect WhatsApp Business to eDesk, you'll be able to build smart flows, group messages and automatically assign them to agents. You can also scale your sales and support internationally through auto-translate, without the need for multilingual agents. You'll also be able to make informed decisions faster on your team performance and workload, with advanced reports and insights.
The WhatsApp app is fully embedded within eDesk, displaying all your messages and valuable order details directly on-screen, so support teams can slash response time and improve customer satisfaction easily.
What are the benefits of using the Whatsapp app?
Within eDesk, you will be able to automate WhatsApp messages, automatically add tags and assign tickets to specific agents to boost your team performance.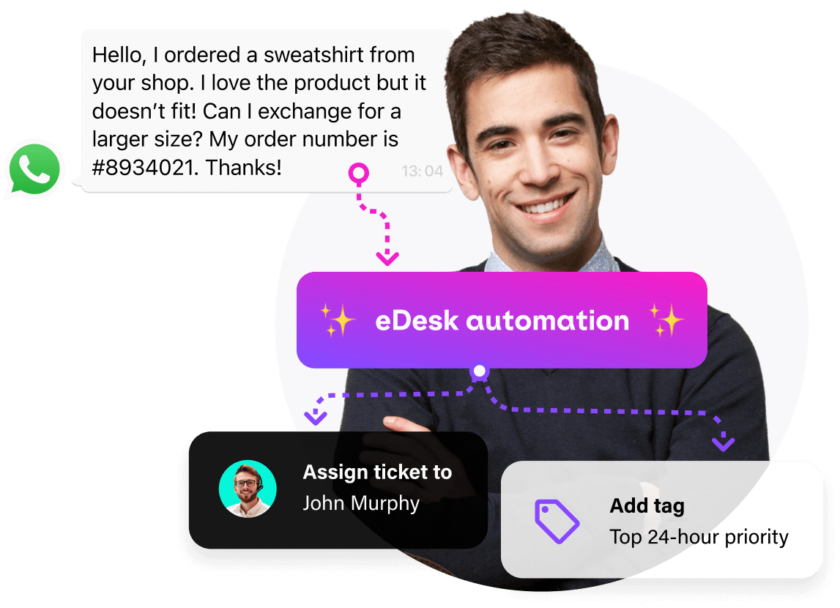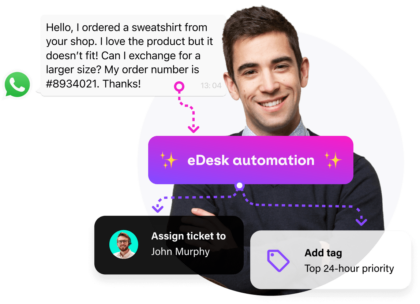 You will also be able to automatically translate your messages and replies in any language to grow your business and serve your shoppers globally.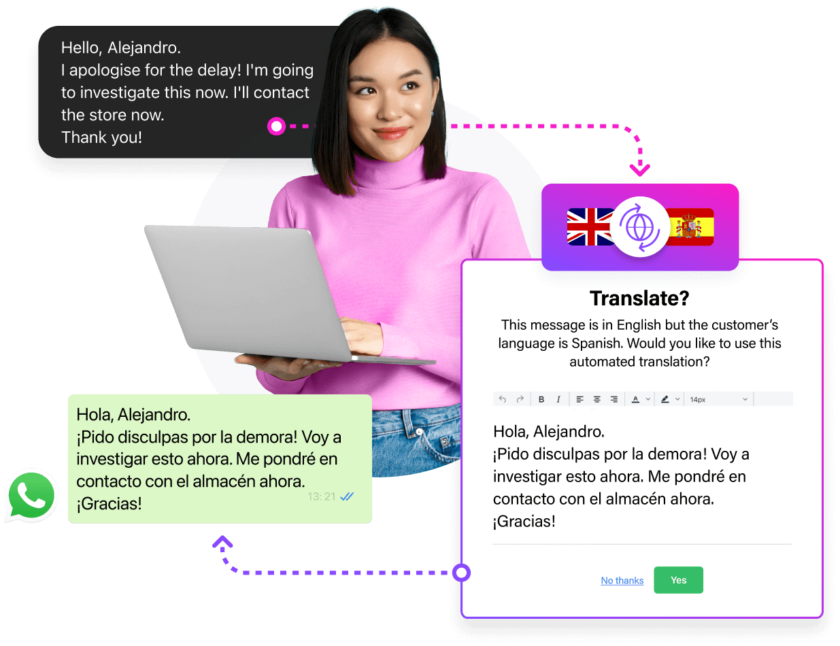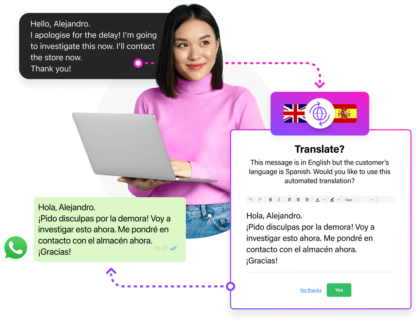 Advanced WhatsApp reports and insights will be displayed within your eDesk account too.