Shopify's profit grew 78% year-over-year from 2019 to 2020 as it powered 20% of all eCommerce websites in 2020. With 23% market share in the US alone, Shopify is an eCommerce leader. It's no wonder many around the world choose Shopify to power their online store. If you're one of the 1.75 million merchants sell on the Shopify platform or 1.59 million live online websites across 175 countries around the world use Shopify, we've pulled together a list of the best Shopify apps to help you grow your business.
Shopify offers world-leading flexibility, letting you build the exact type of store your customers need using hundreds of possible Shopify apps to customise and up level your online store. Our Shopify app helps you deliver world-leading customer service so you can keep your buyers loyal in such a competitive market. Other Shopify apps to help turbocharge every aspect of your business include ones which:
Optimise your store
Build loyalty, referrals, and social proof
Secure and boosting sales
Integrate with other platforms
Shopify apps to optimise your store
Shopify Inbox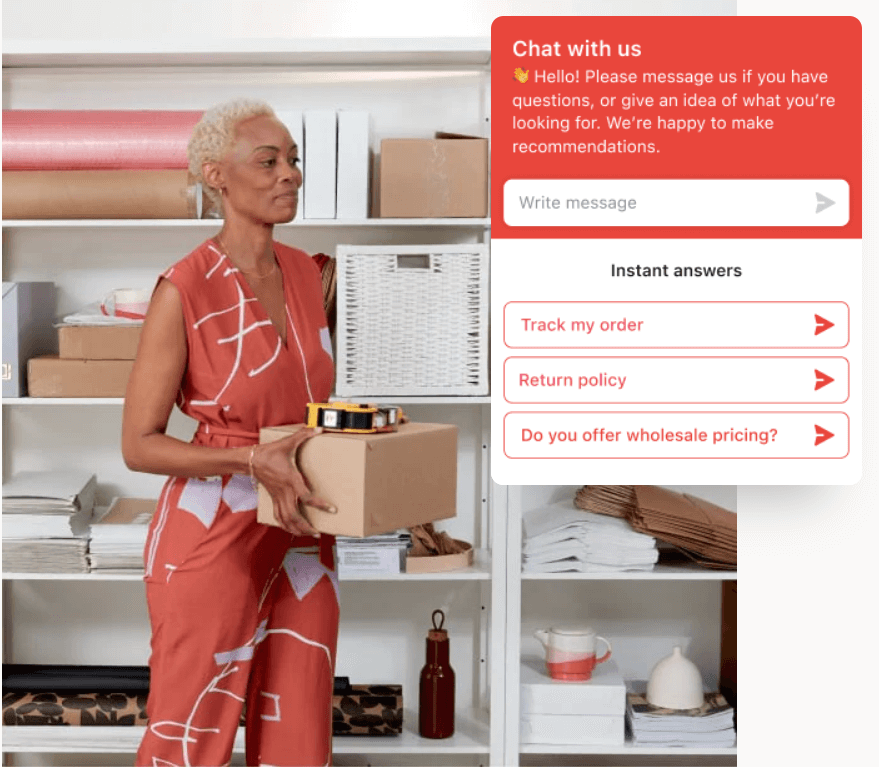 What it does: Shopify Inbox turns browsers into buyers using the power of chat. It uses AI to identify when people are browsing your website but not necessarily adding to their shopping carts. It launches a chatbot function to connect with potential customers, offering answers to questions, help or product information – all of which can help seal the deal on a sale and turn browsers into buyers. Shopify Inbox also collects customer information at the start of each chat, which you can later continue over email.
Key features: Integration with Facebook Messenger, Instagram, Apple Business Chat and more. Offers instant answers, quick replies, order status updates, custom discount codes, fast reporting.
Cost: Free
Klaviyo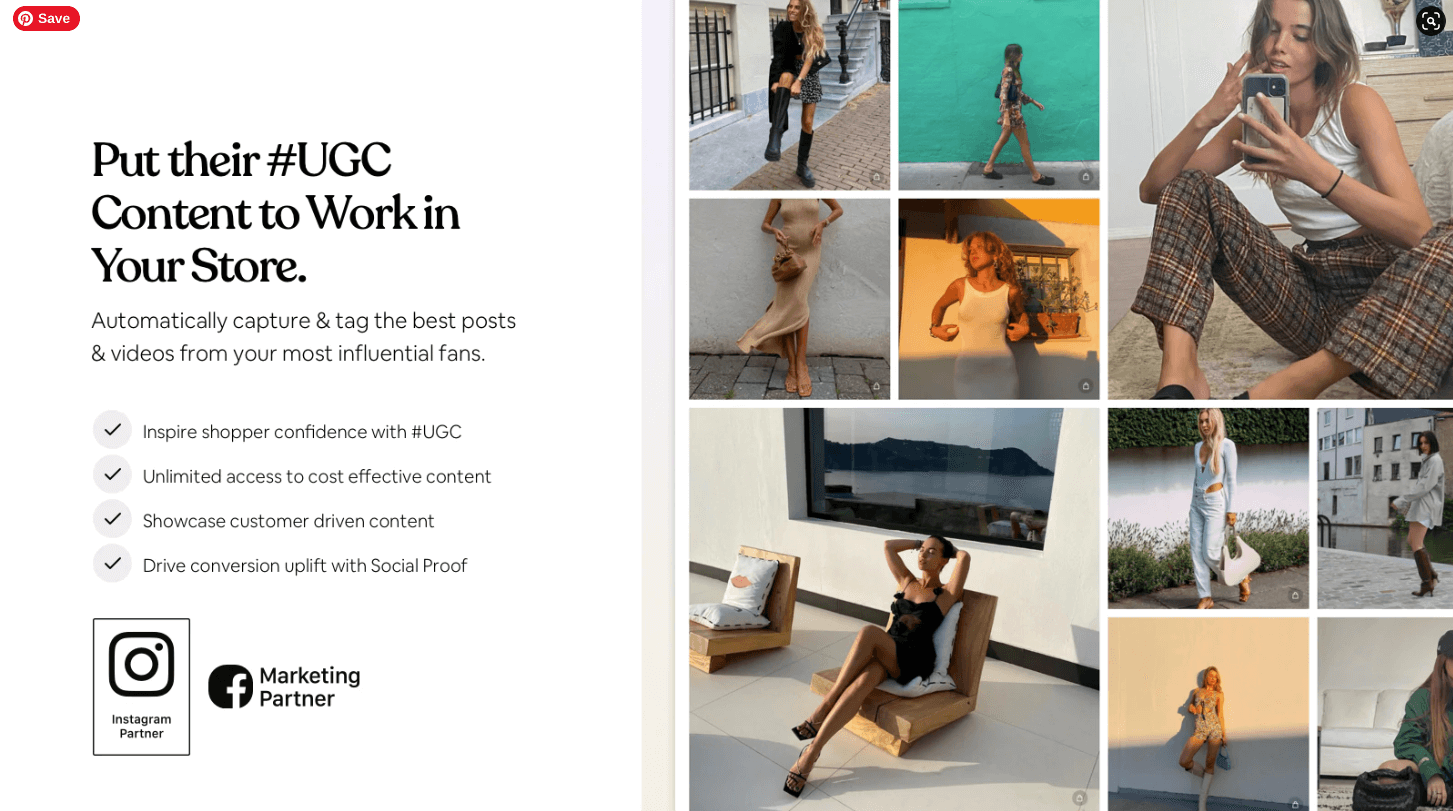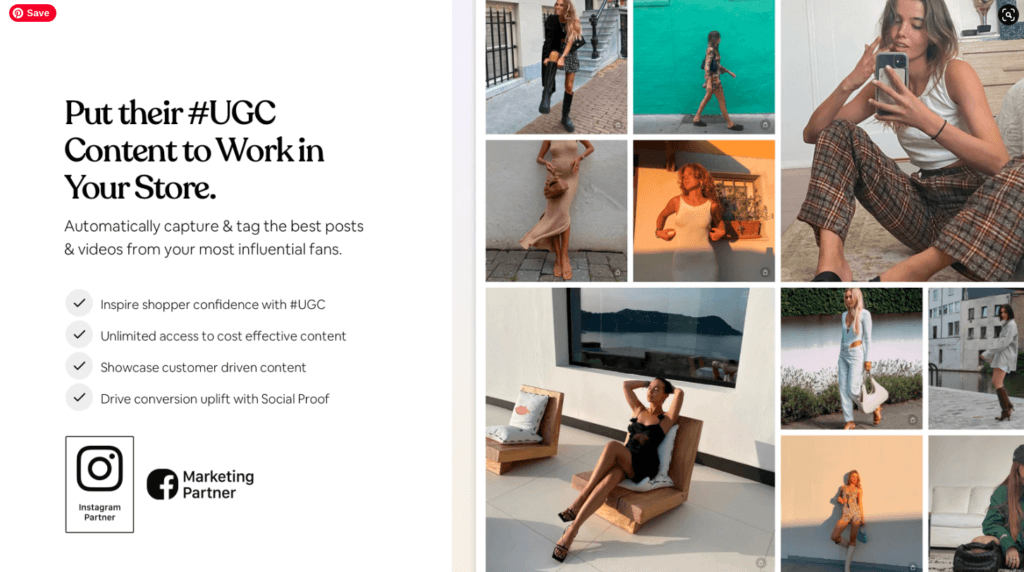 What it does: Klaviyo is an email marketing and SMS platform that lets you gather customer behaviour data and use that to create and target automated marketing campaigns. Its templates allow you to automate personalised communications to your customers, including price drop alerts, cart reminders, and just-in-time reCommendations, so your customer communications are always tailored, and customers never feel they're being mass-mailed.
Key features: Customisable automations such as welcome emails, birthday messages and abandoned-cart reminders. Segmentation options for more targeted personalisation. Industry benchmark data and in-depth reporting means you can go beyond vanity metrics and drill into performance.
Cost: Free for up to 250 contacts and 50 SMS contacts.
Plug in SEO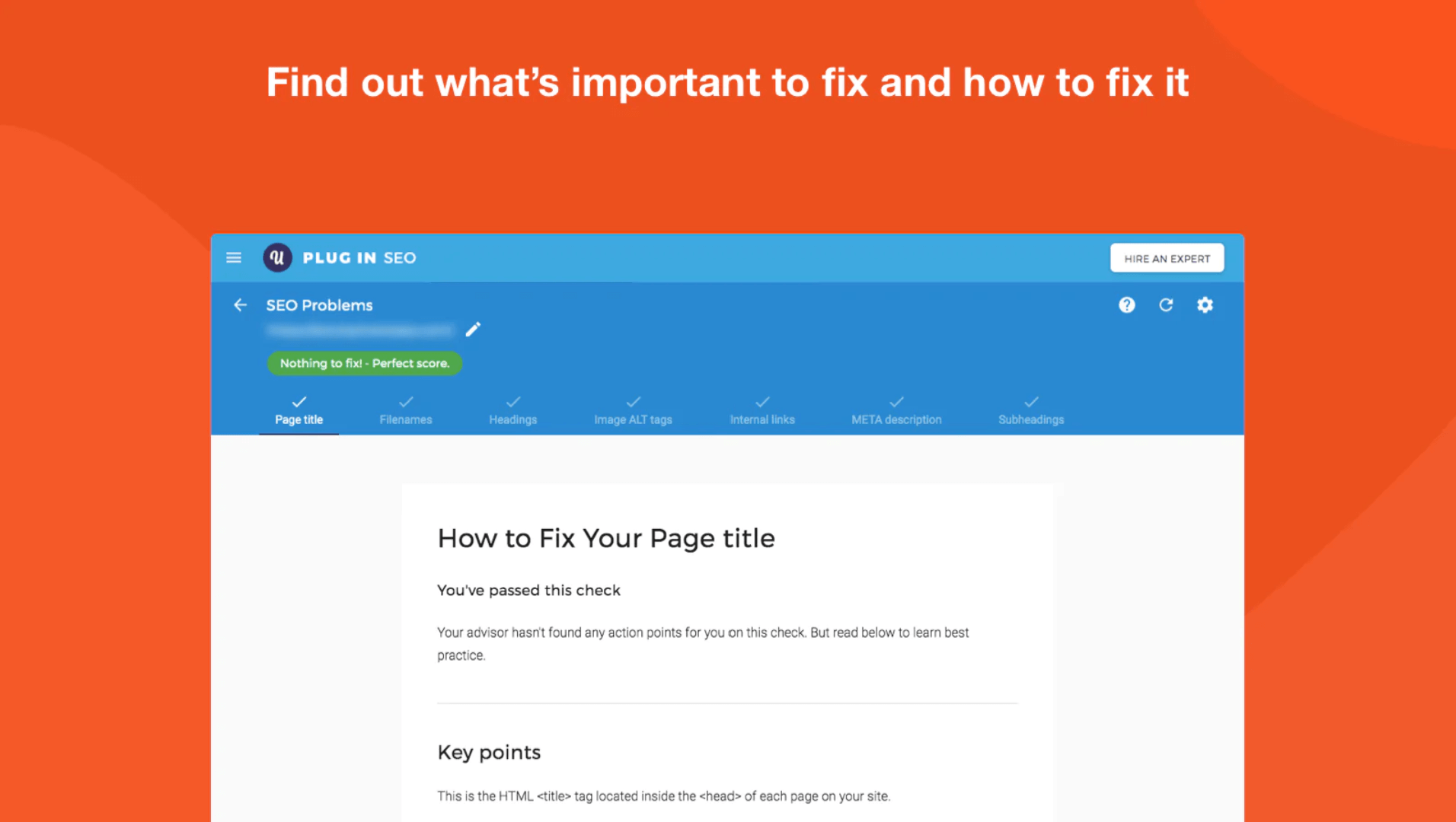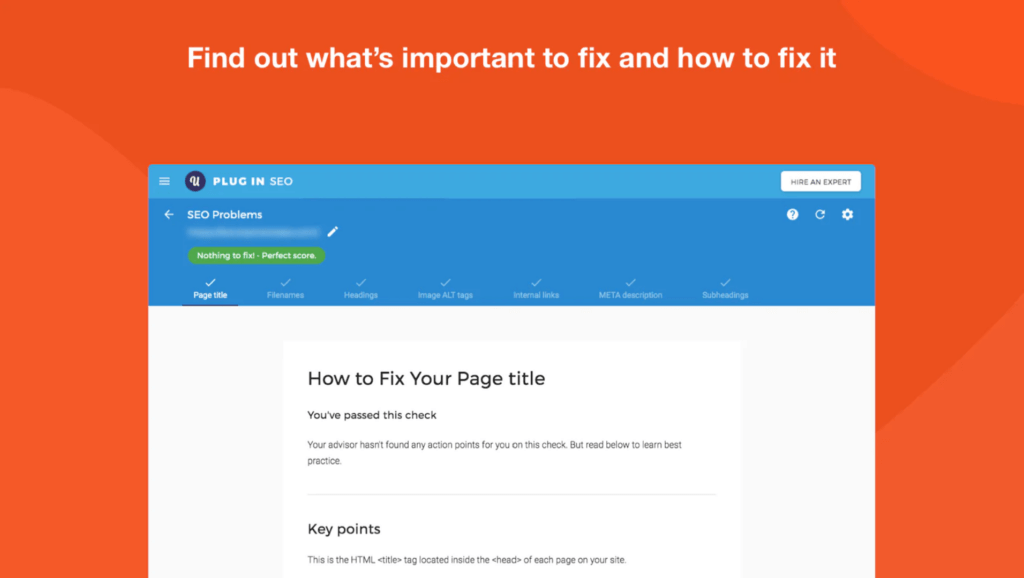 What it does: Plug in SEO is one of the highest-rated Shopify SEO apps. Built for optimising your web store SEO, it improves search rankings and helps drive more traffic to your store.
Key features: Metadata templating, bulk editing, keyword tools, SEO scan/audits, Google integration, updated in line with changes to Google's algorithm.
Cost: Free for the basic app, $29.99 per month for the plus edition or $39.99 for the pro edition with expanded features.
Bulk Image Edit – Image SEO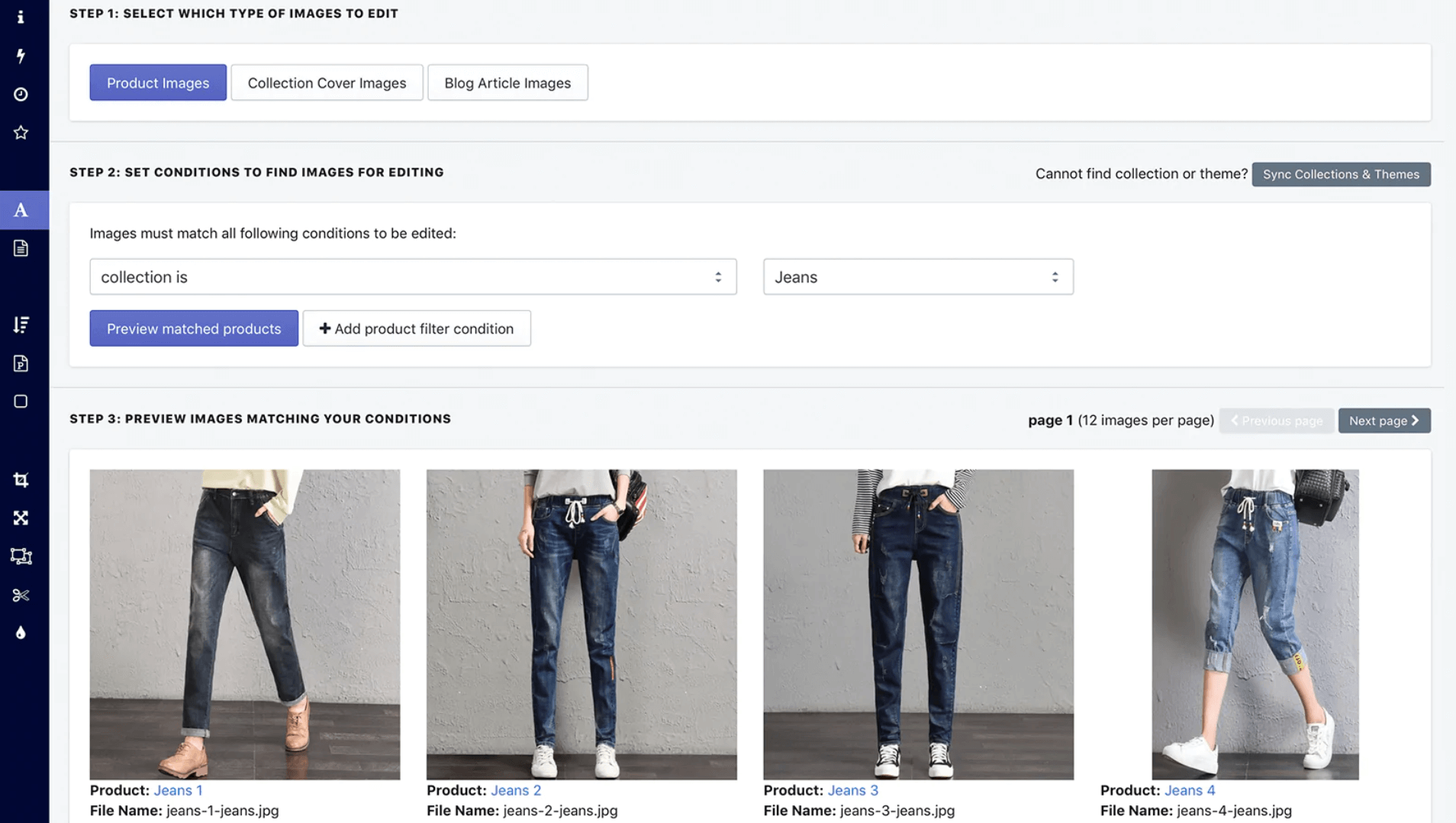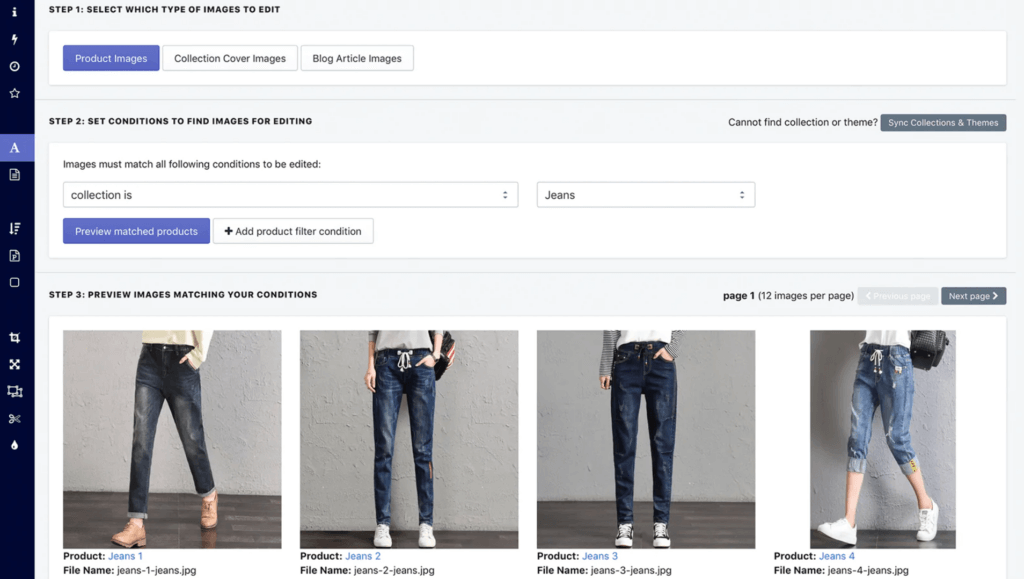 What it does: Bulk Image Edit addresses a critical but often-overlooked element of SEO: images. Not only does it help optimise metadata, but it can also reduce image size for faster page loading, which Google loves. You can use it to resize and crop images to comply with different social media platforms, as well as using it to watermark and protect your images.
Key features: Multi-platform image formatting, watermarking option, ability to update in bulk, automatic editing in line with customisable templates.
Cost: Free for up to 50 image edits per month. Paid plans start at $9.99 per month.
SEO Site Audit, Benchmark Hero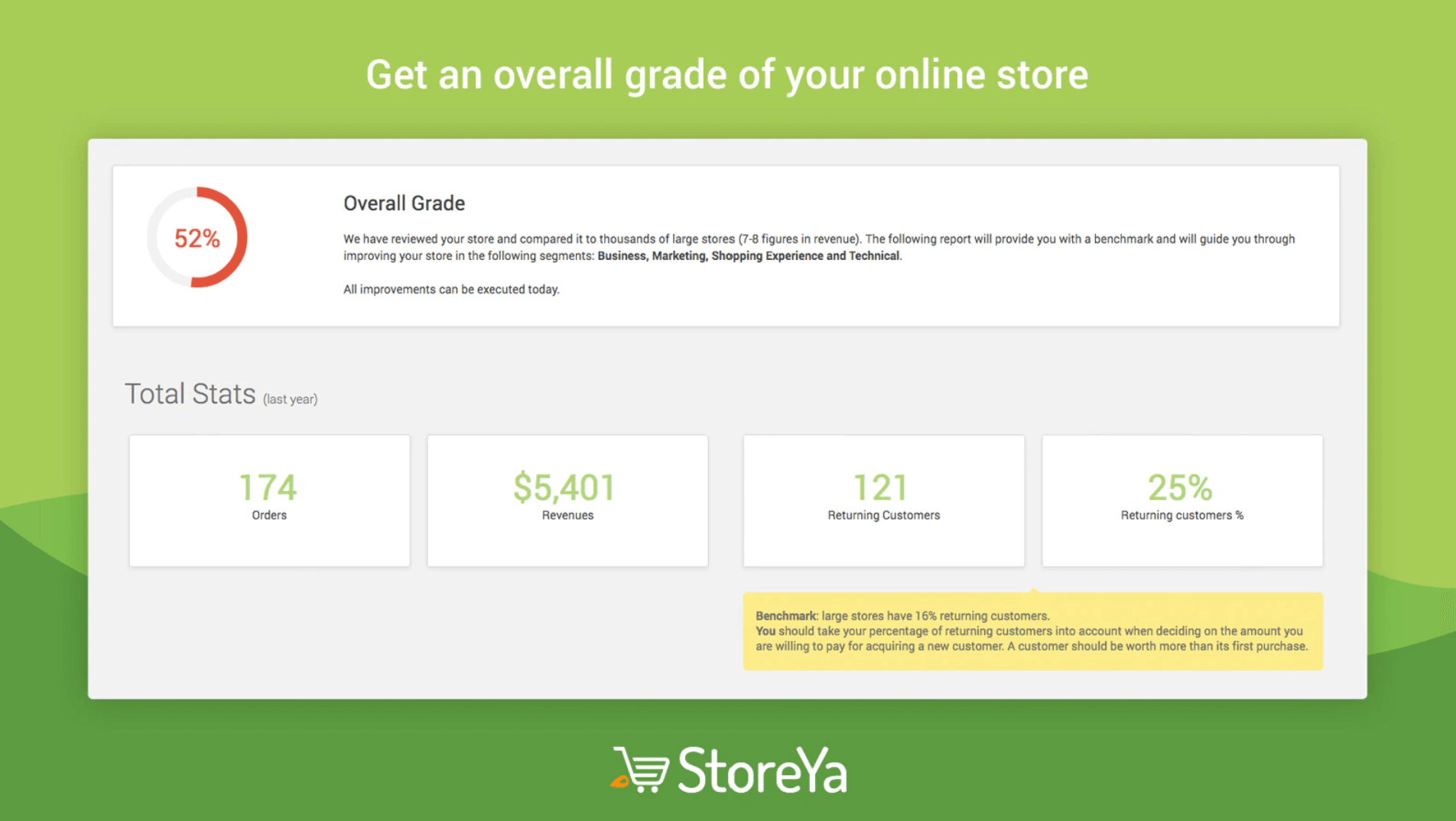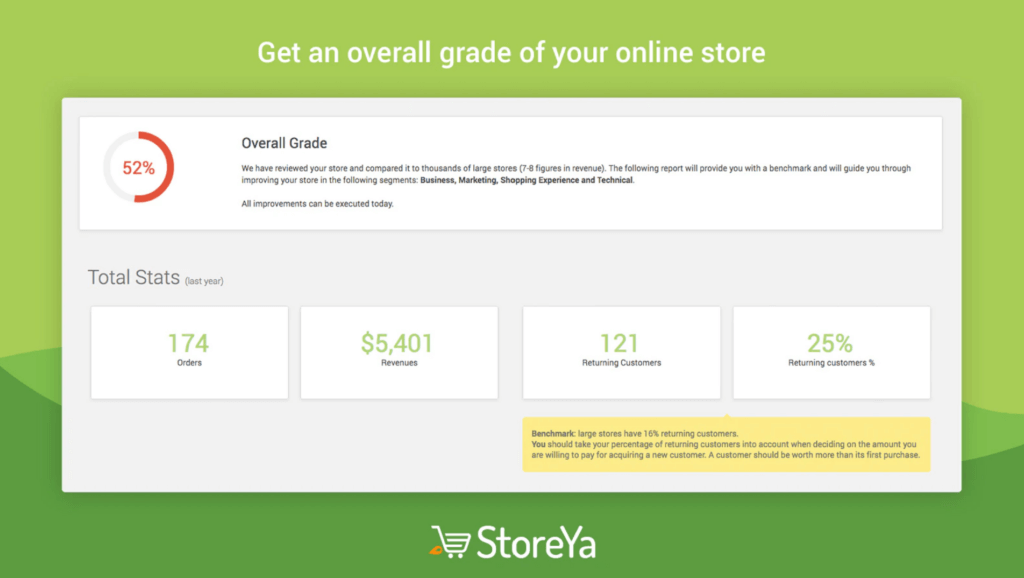 What it does: SEO Site Audit, Benchmark Hero puts your SEO in context by taking data and comparing it to high-performance Shopify stores. That lets you see which elements of the audit are the most important to address. Its report gives you actionable steps on how to improve your website's SEO as well as its speed and product image sizes.
Key features: In-depth site ranking, benchmarked analytics, detailed reporting, clear actionable output.
Cost: Free.
Shopify apps to build loyalty and social proof 
Smile Rewards and Loyalty


What it does: Smile.io offers a loyalty program, incentivising customers to follow and share your brand on social media. Rewards can be personalised for a more interactive experience. Over 6,000 Shopify brands partner with Smile to create powerful rewards programs.
Key features: Loyalty points tracking, VIP rewards, bespoke discounts, even a fully customisable reward plan for paying customers.
Cost: Basic features are free. The most basic plan starts at $49 per month. Upgraded plans range from $199 per month to $599 per month. 
ReferralCandy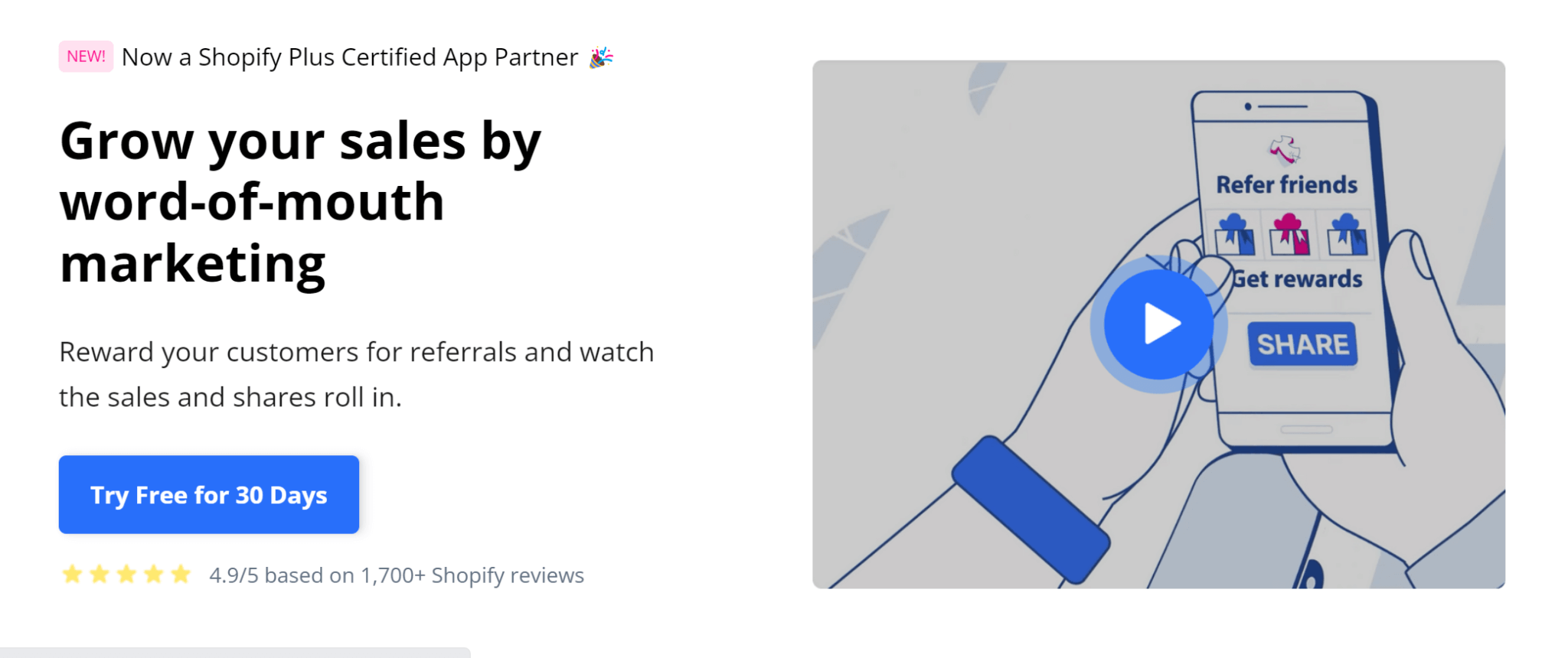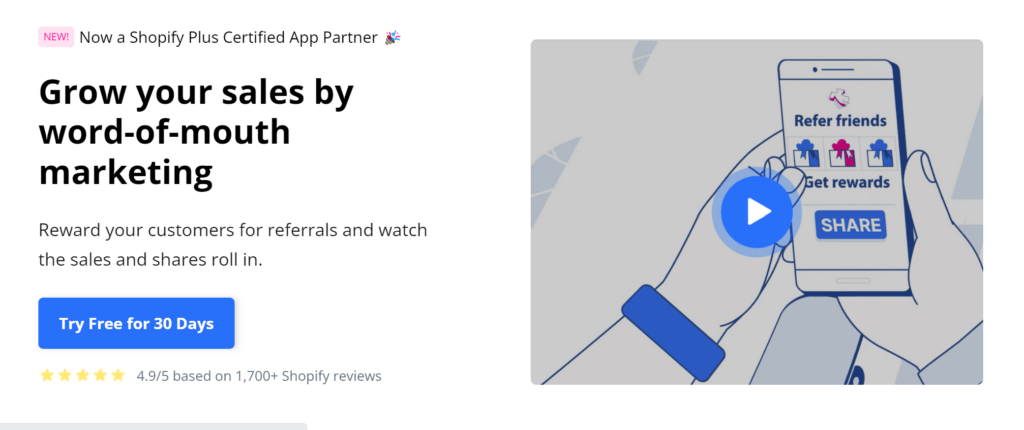 What it does: A Shopify Plus Certified App Partner, ReferralCandy incentivises shoppers to refer their friends and family to you by offering customisable rewards for bringing in new customers. Free gifts, vouchers, money off, whatever works for you.
Key features: Custom rewards, broad eCommerce platform integration, live chat support, one-click integration, data and dashboard analytics, full flexibility for the developers gives you the freedom to add your own branding.
Cost: 30-day free trial. Premium package starts at $49 per month.
TrustPulse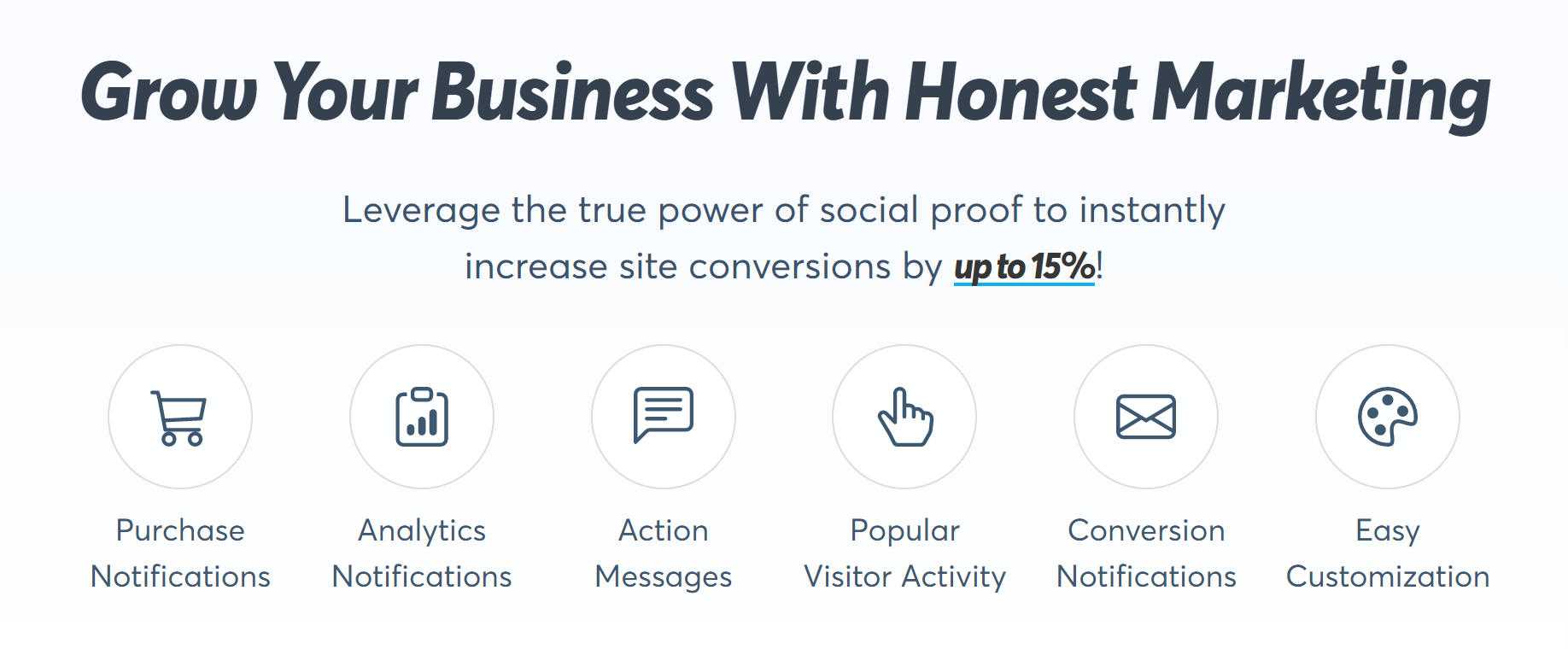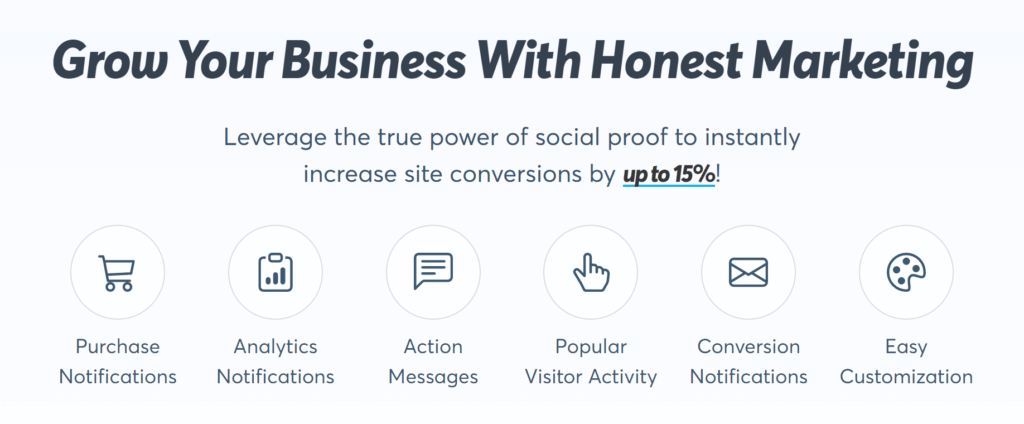 What it does: TrustPulse is a marketing platform that automates the power of social proof to increase trust, conversions and sales. It showcases satisfied customer feedback directly on your website, so potential customers viewing your site can see reviews and feedback as they browse. People tend to trust their fellow shoppers over marketing, so this can prove highly effective.
Key features: Real-time event tracking, "on fire" notifications on landing pages and at checkout, smart targeting, flexible design options, easy setup, reporting and analytics.
Cost: Basic plan is discounted to $5 per month for 2,500 unique visitors; pricing options up to $39 per month for 100,000 unique visitors. 
Product Reviews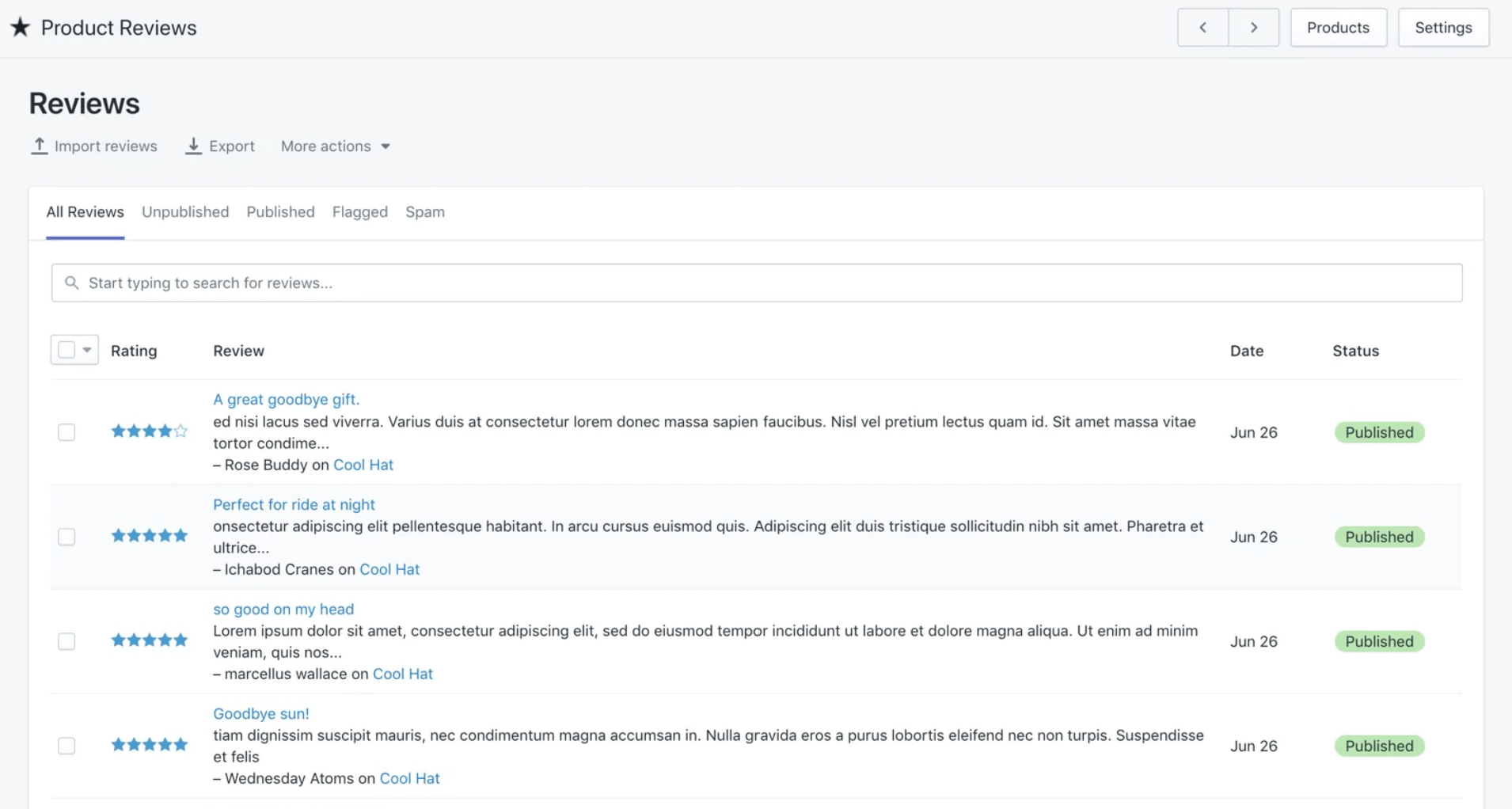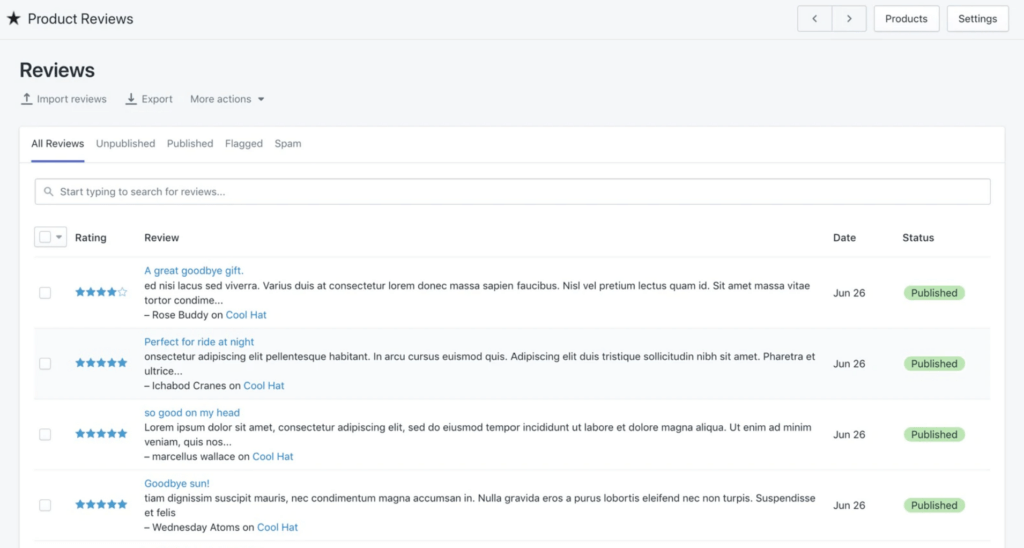 What it does: Product Reviews lets customers add reviews to your products on Shopify, giving you both glowing feedback and a chance to gauge your performance. Adding reviews helps increase sales and improves SEO results.
Key features: Design automatically matches your store, simple customisation, easy data export, SEO integration.
Cost: Free 
Yotpo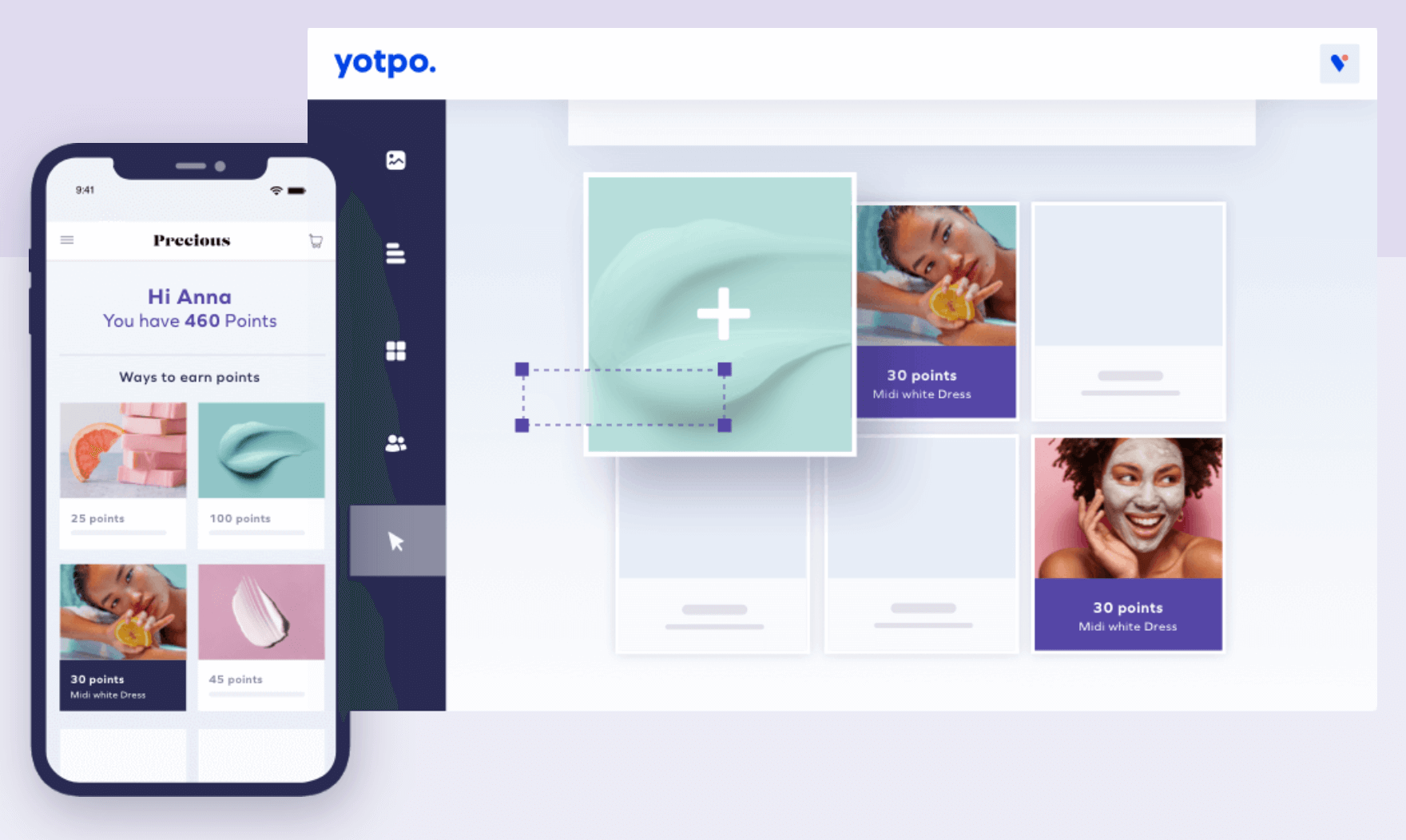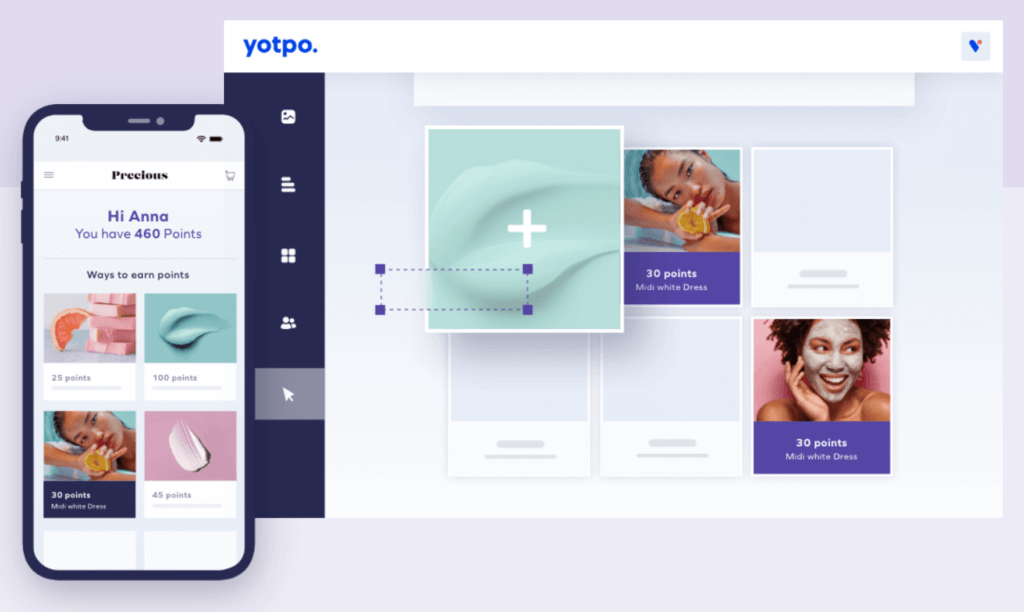 What it does: Yotpo allows you to build a customised loyalty program designed to maximise engagement and increase lifetime value. You can choose from a variety of out-of-the-box campaigns to reward customers for actions such as purchases, reviews, social follows, and more.
Key features: Loyalty program options including tier-based programs and advanced segmentation, referrals program, and performance analytics for granular, actionable insights.
Cost: Free option for SMS marketing; the most basic plan is $19 per month.
Social Photos


What it does: Social Photos spots when customers post pictures of themselves with your products on Instagram and pulls together a gallery. This organic user-generated content is directly linked to your store for social proof.
Key features: Collect, display, curate and link content automatically. Create a shoppable gallery so your customers can shop the look with inspiration from other customers. Flexible customisation options for your brand and style, and analytics to spot high-performing content.
Cost: 14-day free trial, paid plans start at $15 per month.
Sauce Social Commerce by SNPT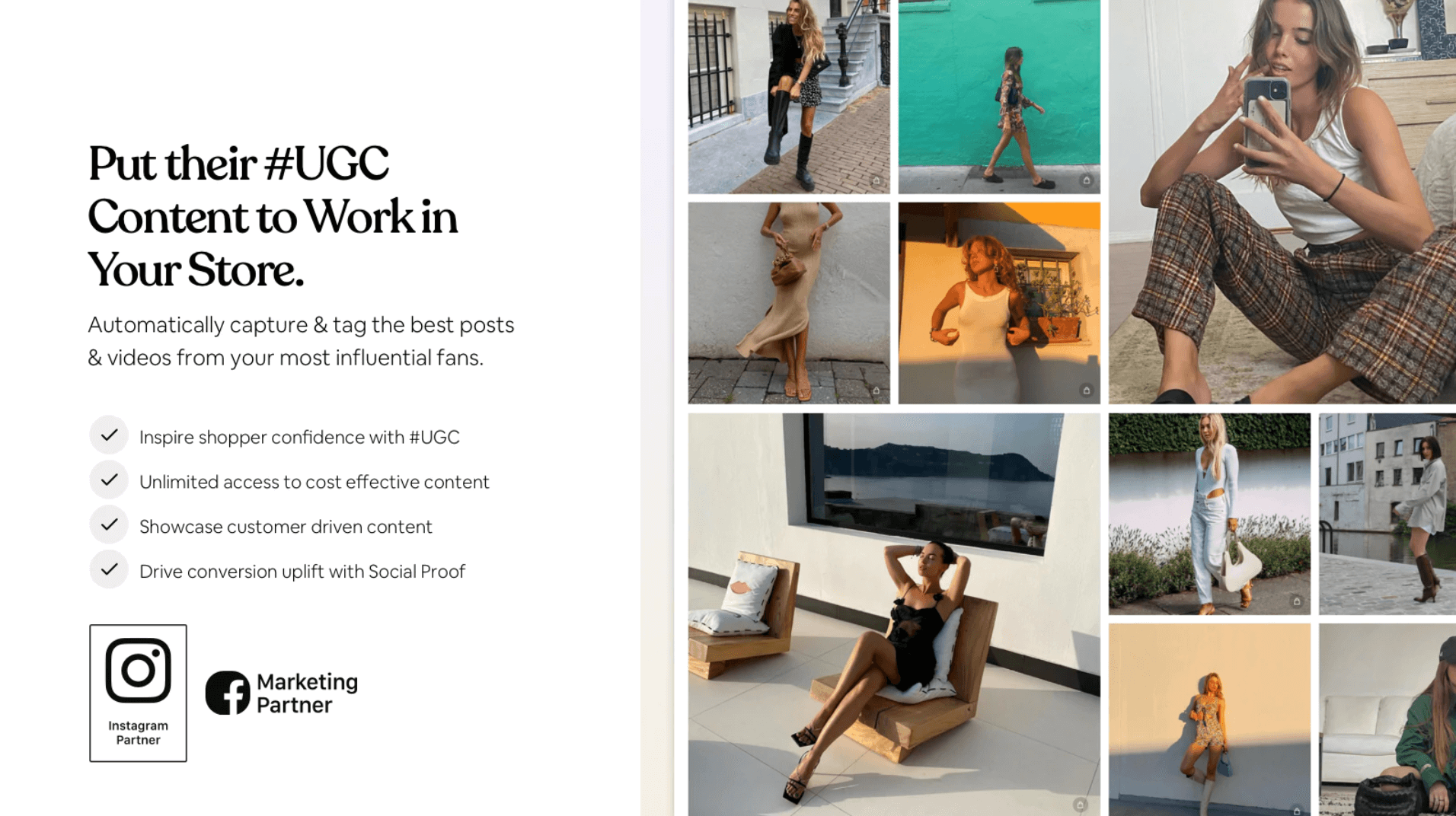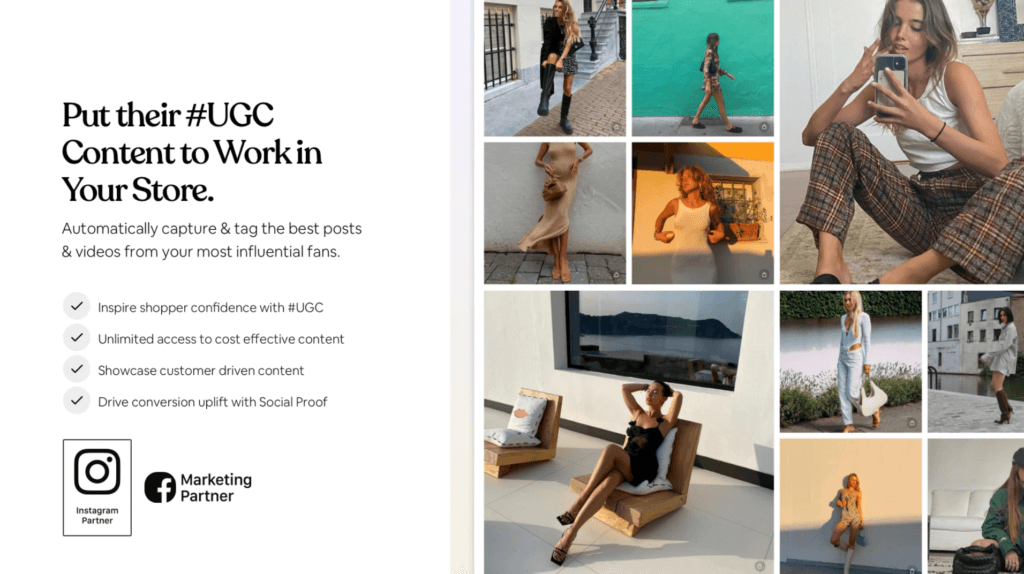 What it does: Sauce Social Commerce by SNPT leverages user-generated contingent (UGC) to promote your brand to customers, and brings your products to life by turning your images (photos and video) into customised shoppable experiences.
Key features: Embeddable shoppable Instagram galleries, user-generated content and influencer collaborations in your store. Offers analytics to track high-performing images.
Cost: Free 
Instafeed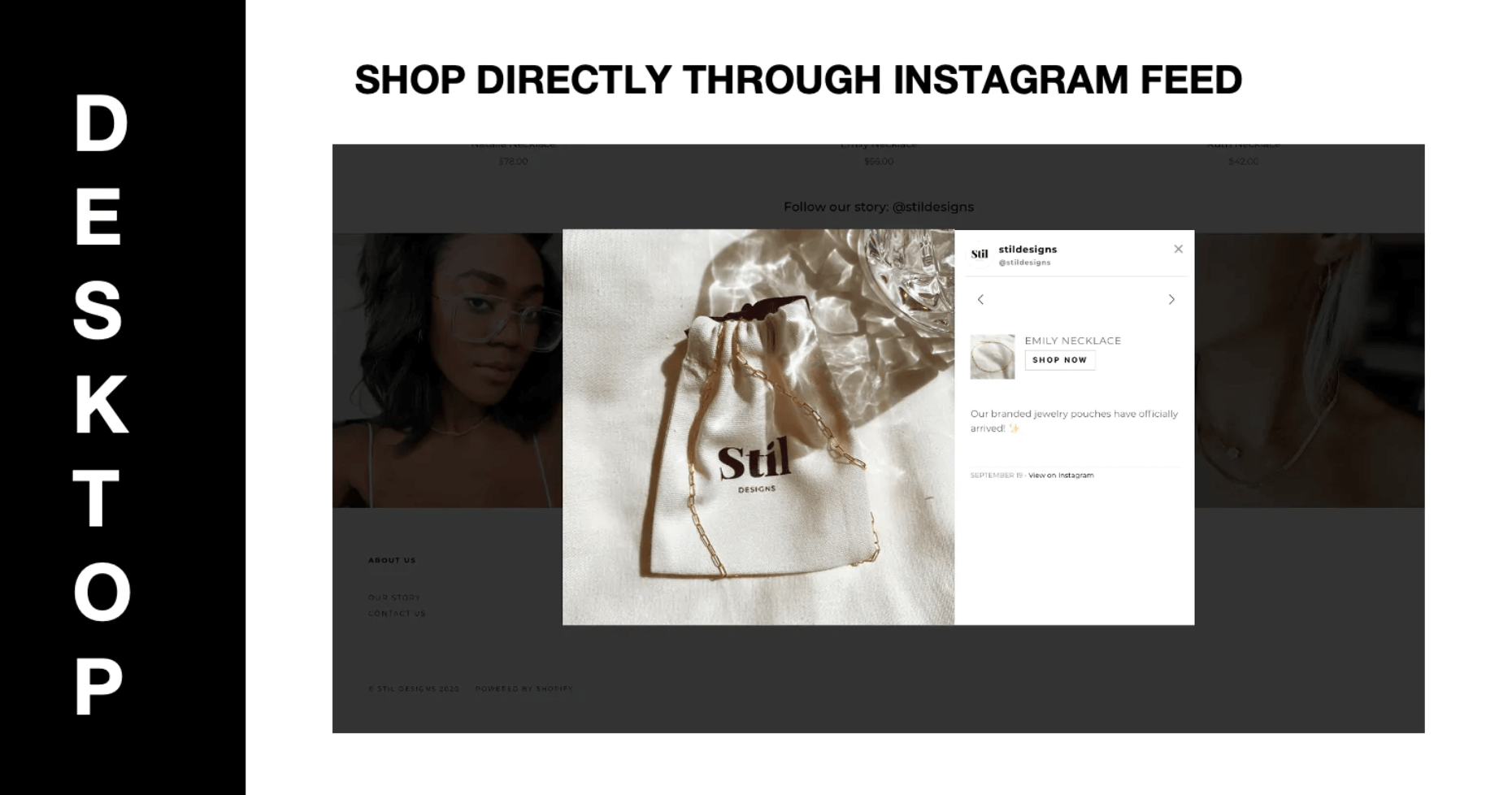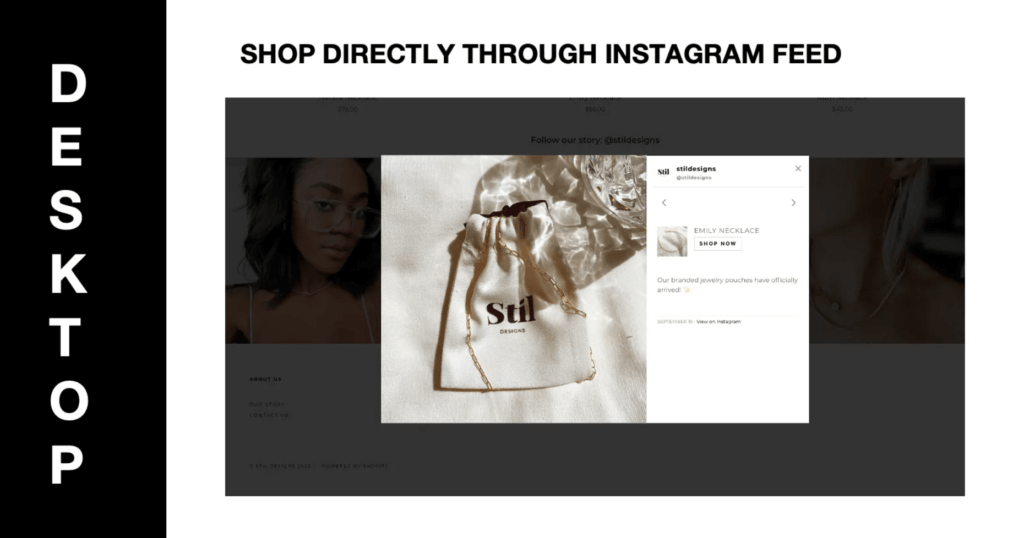 What it does: Instafeed drives fresh visual content to your store, straight from your Instagram feed. Pick the photos or videos that show your business at its best, with no hassle. Use the power of social proof to convert store visitors into customers.
Key features: Image and video support, compatible with all themes and devices, tag and filter your posts. Fully customisable with automatic updates. Paid version unlocks product tagging, hashtag filters, and the ability to integrate with multiple feeds.
Cost: Free for basic features. Paid versions are $4.99 and $19.99 per month.
Give and Grow


What it does: Give and Grow makes it easier to practice corporate social responsibility. Choose from millions of charitable organisations and split a donation with your customer when they make a purchase.
Key features: Real-time donation tracking, impact calculator, full receipts for tax purposes.
Cost: Free.
Shopify apps to secure and boost sales
PushOwl


What it does: PushOwl lets you send automated cart push notifications to re-engage visitors to your store, cut down on cart abandonment, and boost those all-important sales.
Key features: Abandoned cart reminders, restock notifications, shipping notifications, feedback and review prompts, personalised campaigns.
Cost: Free for the basic package, business packages start at $19 per month.
Candy Rack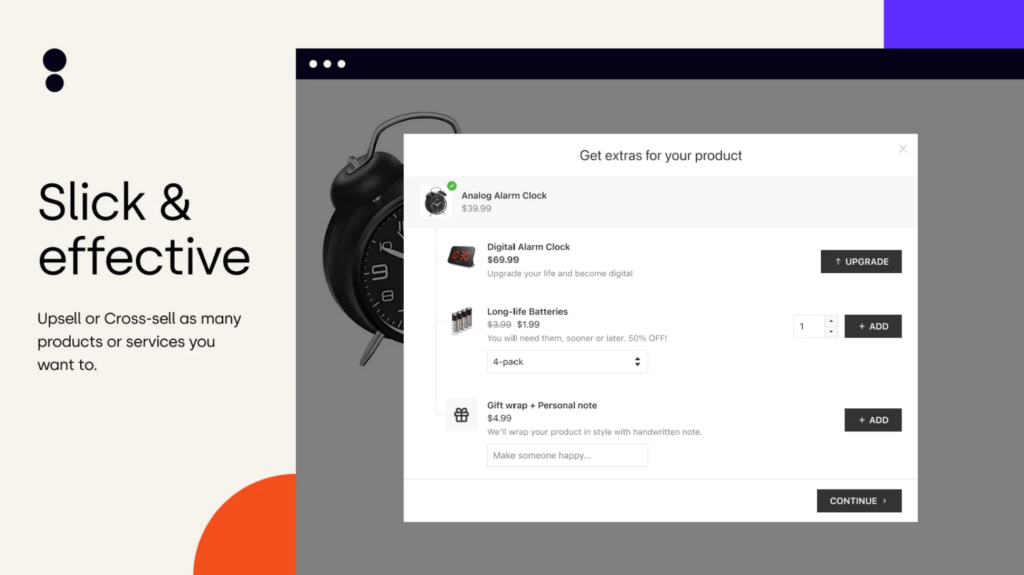 What it does: Candy Rack helps with upselling and cross-selling on Shopify. It does this via popups showing relevant related products when shoppers add a product to their shopping cart.
Key features: Intuitive upselling, custom design and messaging, auto-upselling based on Shopify's product reCommendation API.
Cost: 14-day free trial, with paid packages from $29.99 per month.
TikTok


What it does: You've likely heard of TikTok as a popular social media platform, but did you know that it ranks sixth for consumer spending worldwide and is also a Shopify app? The TikTok Shopify app lets you create video ads, track results, and manage all your orders inside Shopify. It's a great way to reach a younger target audience and drive sales.
Key features: 1-click pixel installation; ability to easily set up and track conversion campaigns with its guided campaign creation tool; demographic, location and behavioural option tools. Video generator tool helps you create TikTok-style videos in minutes. Reporting options for campaign performance data.
Cost: Free.
Shopcodes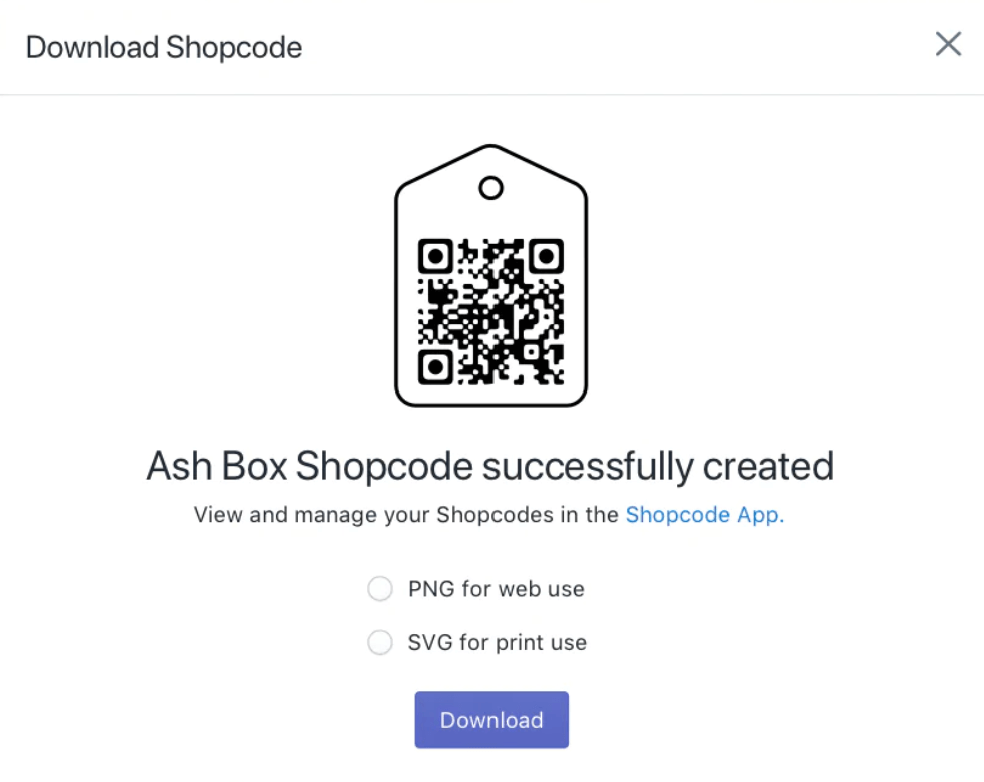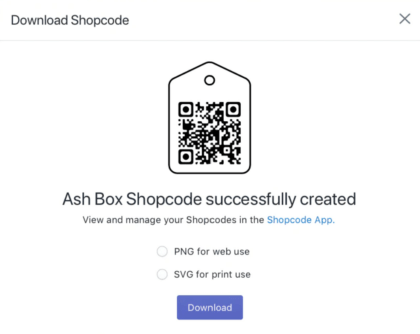 What it does: Shopcodes lets you create your own QR codes and easily link them to online content, or directly to your store.
Key features: Create and link QR codes, track conversions, incentivise purchases through discount vouchers.
Cost: Free.
OptinMonster


What it does: OptinMonster bills itself as the world's leading conversion optimisation software. It helps with email subscribers, cart abandonment rates, and direct sales conversion.
Key features: Responsive popups, floating bar opt in, slide-in scroll boxes, spin-the-wheel games, and more. There's a lot to play with here.
Cost: From $9 per month for the basic package, to $49 per month for the high-end Growth package. 14-day free trial.
Shopify apps to integrate with other platforms
Facebook Channel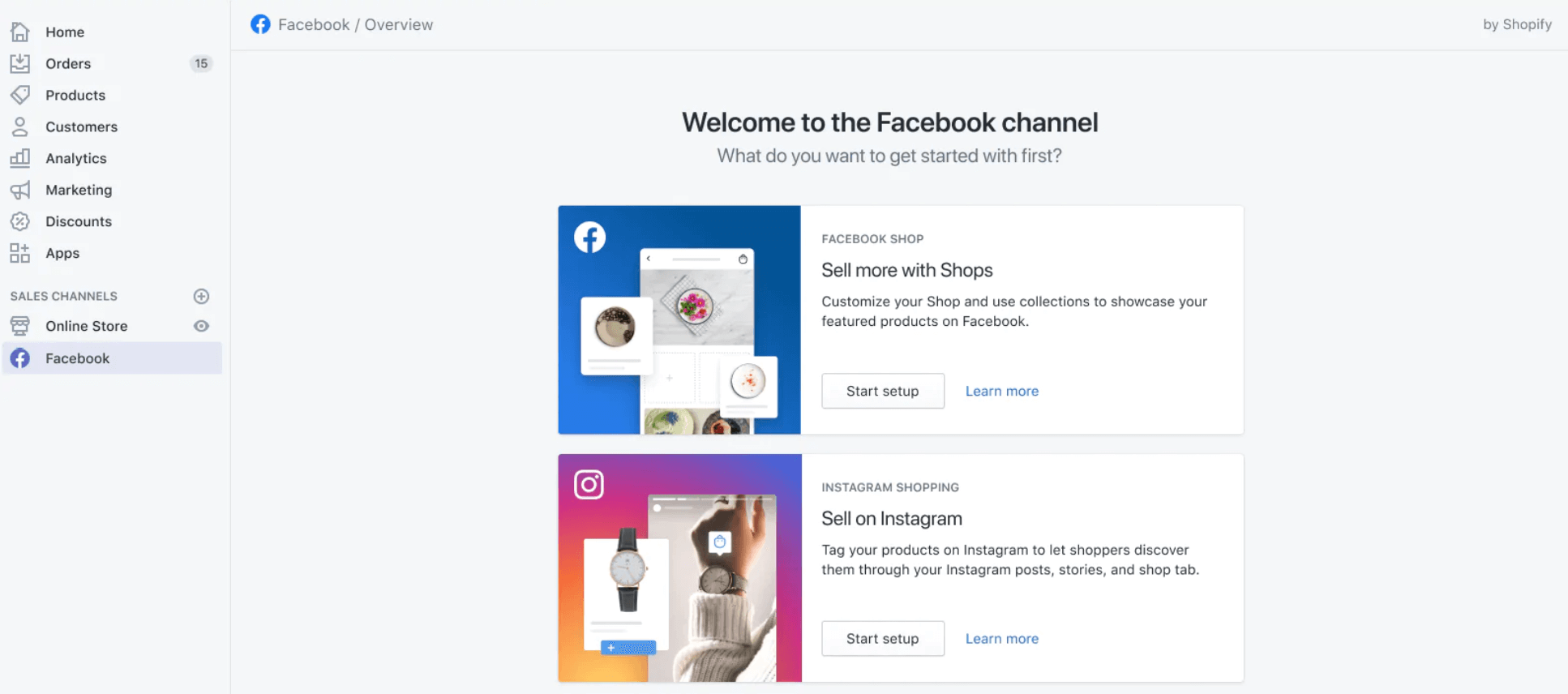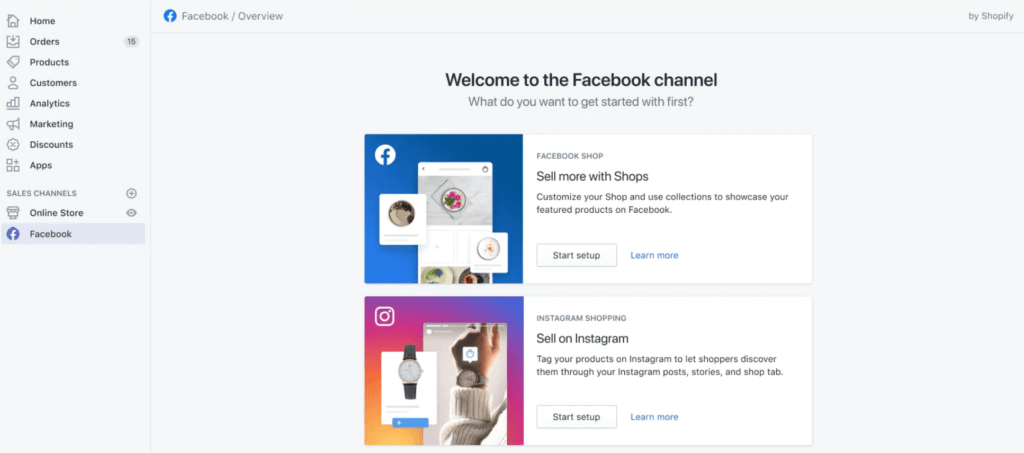 What it does: Facebook Channel gives you all the tools you need to successfully sell and market across Facebook and Instagram. Discover new opportunities to help you scale and grow your business, and manage your Facebook and Instagram accounts and products from one place on Shopify.
Key features: Advertise with free and paid ads; create a single shop for both Facebook and Instagram to sell your product and collections, and seamlessly manage your orders in Shopify. Simple setup with one-time account connection across Facebook and Instagram.
Cost: Free. 
Google Channel


What it does: Google Channel makes it easy to get your products on Google while everything is managed with Shopify. You can list your products for free across Google Search, Shopping, Images, Lens and YouTube, as well as boosting your Smart Shopping campaigns in Shopify with Google ads.
Key features: List products for free on Google, enable seamless checkout with Buy on Google (available to eligible US businesses), run paid Smart Shopping campaigns to promote products across Google.
Cost: Free. 
Shopify Buy Button


What it does: The Shopify Buy Button does precisely what it claims to do. It lets you add a simple, engaging buy button on any website, allowing shoppers to make purchases from any touchpoint.
Key features: Embed carts, products, and collections. Customisable interface.
Cost: Free with Shopify.
Facebook Live Chat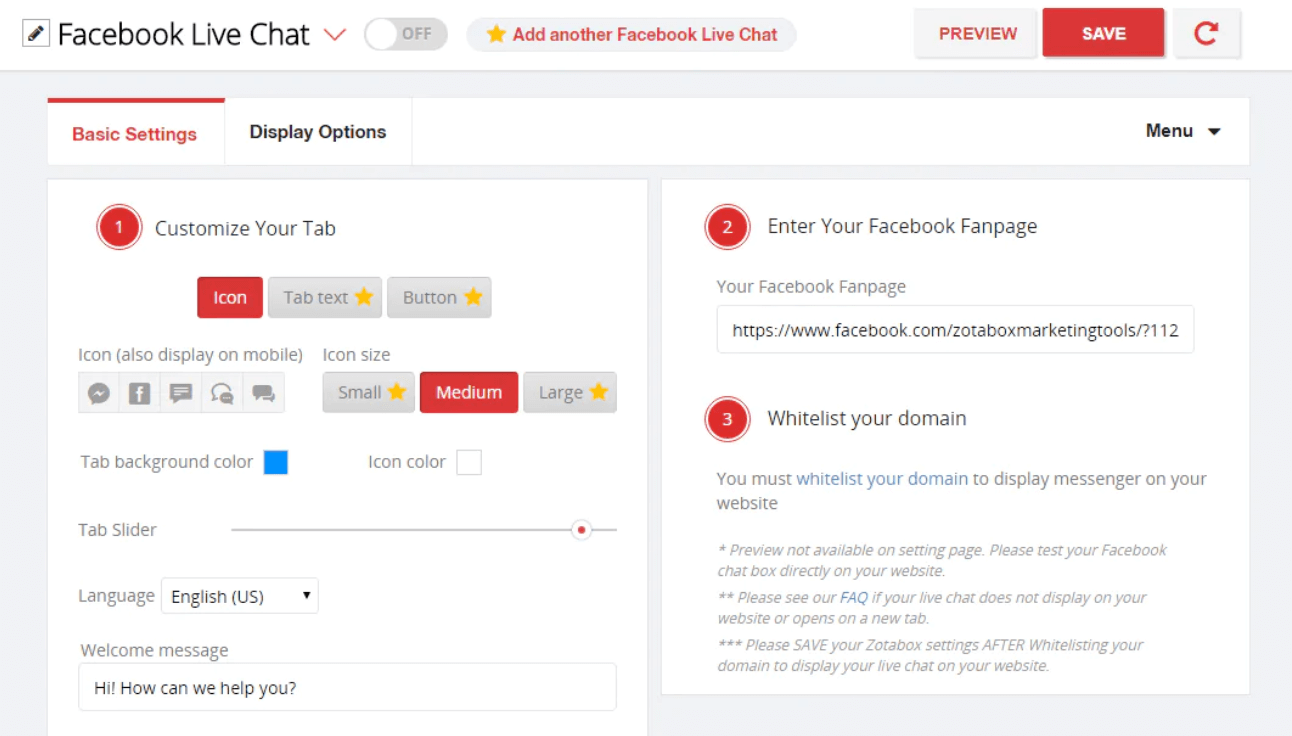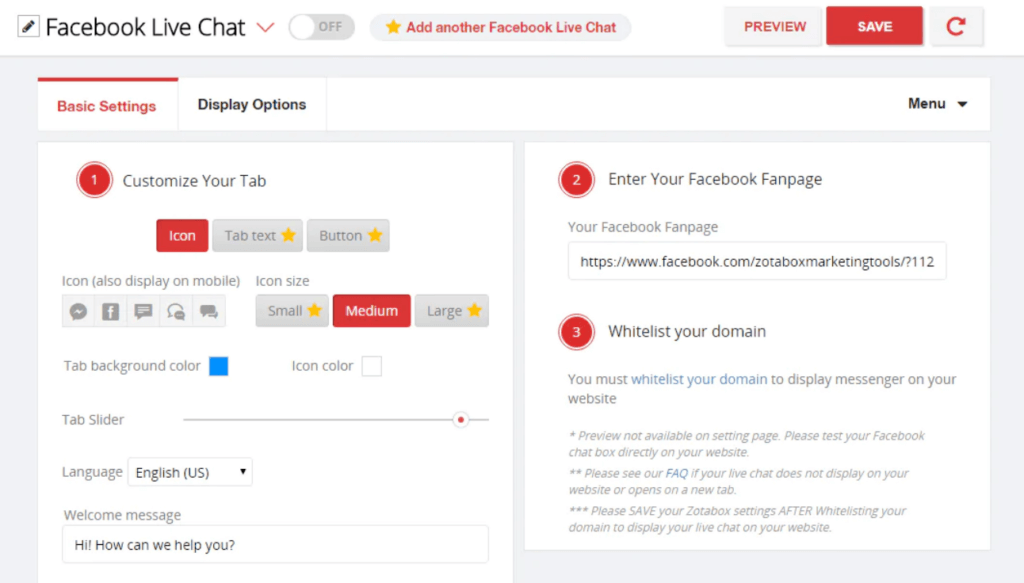 What it does: Facebook Live Chat adds customer support via Messenger to your shop, nice and easy. With so many people using the platform, it's a simple but highly worthwhile integration for your store.
Key features: Save your chat history, fast integration with no coding.
Cost: Starts at $12.99 per month, up to $79.99 per month for all features. 30-day free trial. 
Printful


What it does: Printful lets you sell all sorts of printed merch on demand without the need to hold loads of stock. List your designs and products on your store, and Printful will produce and ship items on your behalf.
Key features: Design assistance, a massive range of items, warehousing and fulfilment provided. 349 premium products offered, and no order minimums.
Cost: Depends on the product. 
Codisto Amazon, eBay & Walmart Channel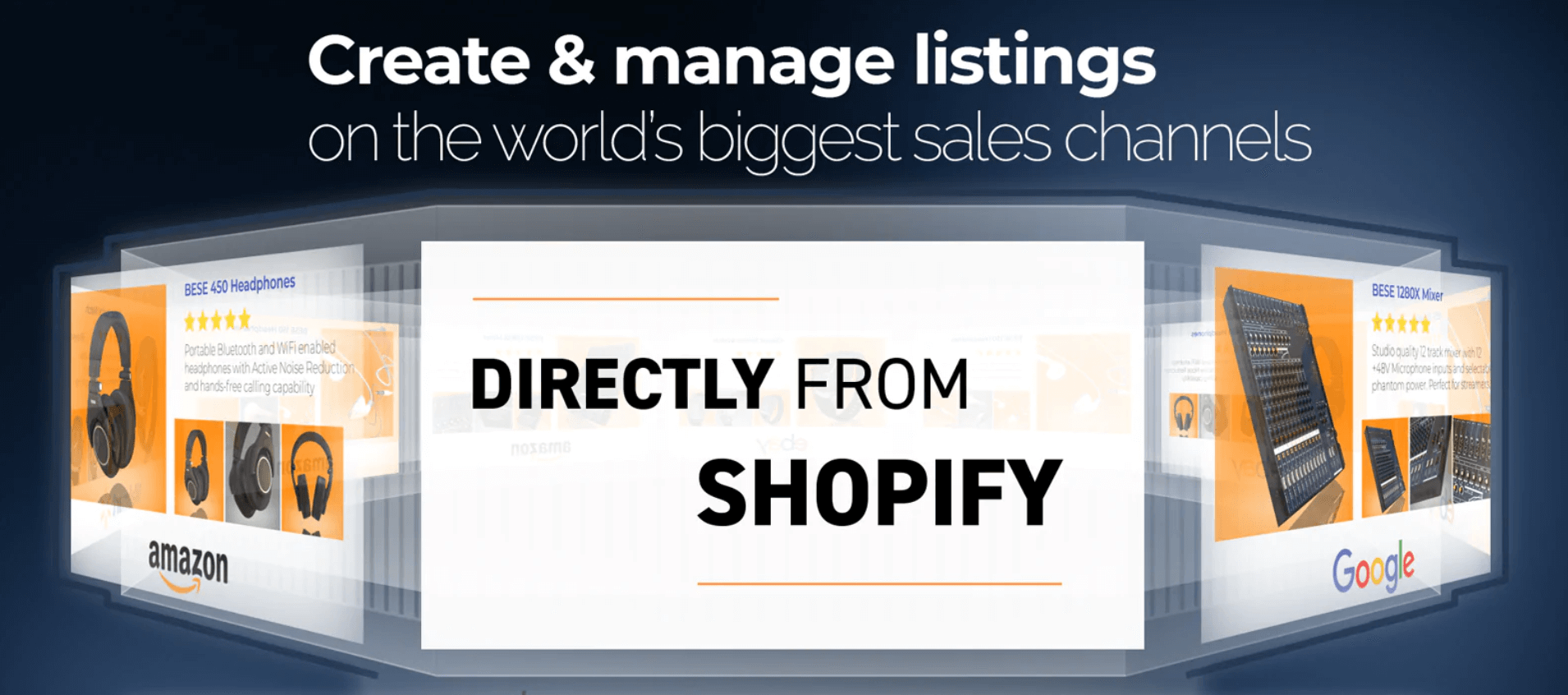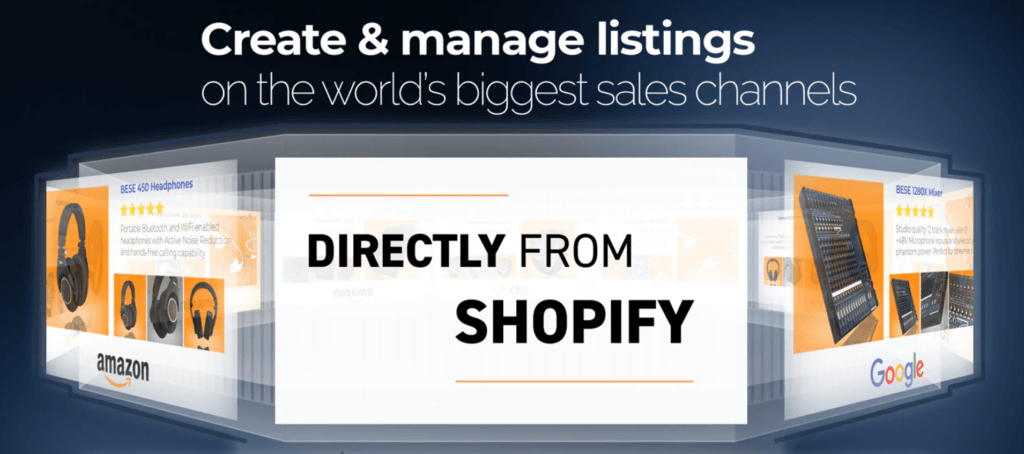 What it does: Codisto is an Amazon, eBay & Walmart Channel in one smartly designed app for Shopify. It provides a single app for the world's leading marketplaces and sales channels, functioning as a marketplace listing tool and a fully-featured multichannel solution with real-time inventory & pricing sync directly from Shopify.
Key features: All global Google, Amazon, eBay & Walmart sales channels with in-built currency control. Create new or link existing Google, Amazon & eBay listings in bulk with real-time sync of inventory, orders, pricing & product details.
Cost: Free starter plan. Starter plan is $29 per month, with tiers up to the power plan at $249 per month. 14-day free trial.
Wonderment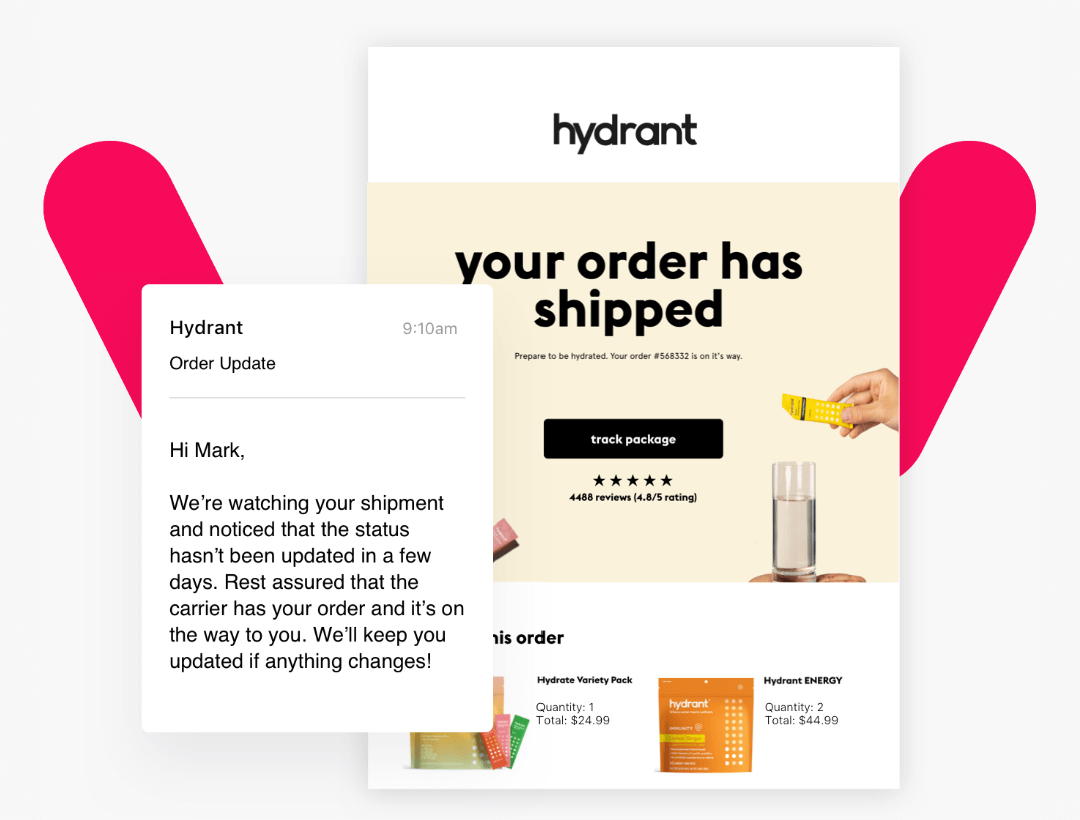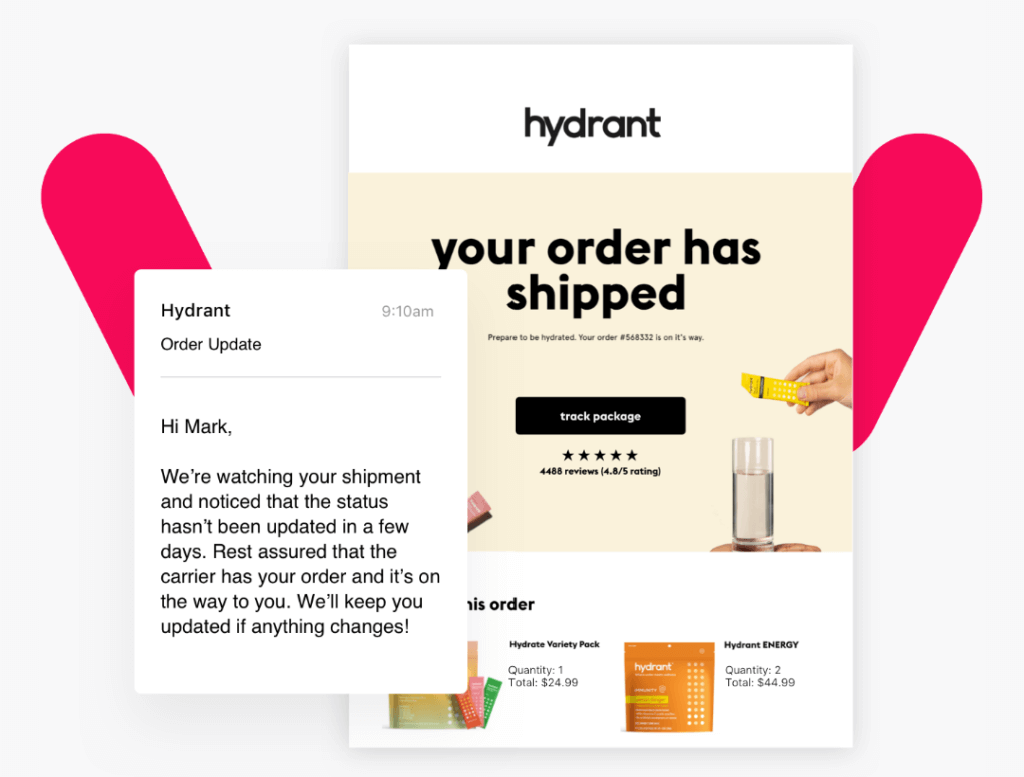 What it does: Wonderment is the #1 order tracking platform for Shopify Plus stores. Top brands like Kettle & Fire, Ridge Wallet, Hydrant, and Three Ships use Wonderment for end-end order status visibility, accurate and on-time order status notifications for customers, including delayed shipment notifications, branded tracking pages to enable you to upsell the customer's favourite products.
Key features: Complete visibility into shipments, prevent WISMO tickets with proactive customer notification, automated shipping notification via Klaviyo, Postscript & Attentive, stalled shipment notification (even before your carrier detects it). Automate shipping notifications via email and SMS. Proactive order updates and branded shipment tracking.
Cost: Free plan (500 shipments/month) and the paid plan starts at $100 per month 
Final thoughts
Shopify apps make it incredibly easy to tailor an eCommerce experience around your ideal customer. You can also leverage data to give yourself a clearer picture of that customer, and evolve your business alongside them.
Using Shopify apps, you can make it easier for customers to find what they need, and our app will help you turn browsers into satisfied buyers so you can make more sales – that's a win-win everyone can appreciate, so why not give it a try?