Cultivating engagement between your customers and eCommerce site is the secret to success as an online seller. According to research conducted by Marketo, the level of disengaged customers your brand builds not only decreases sessions on your website, but it can influence conversions and ultimately affects customer retention down the road.
The moment that a customer visits your website is the time that engagement begins. Since they have either searched for your website or clicked on an embedded link, they are making the first move. But from that moment on, it is up to your e-commerce content and design efforts to keep them actively engaged and interested from the moment they arrive to the moment they convert.
If you've noticed that your bounce rates keep climbing or that a large percentage of your visitors are abandoning their carts, it shows they are actively disengaging. Obviously, this is a huge problem that can stand in the way of growth and is an issue that must be faced head-on.
Here are three effective yet simple solutions to turn around even the most disengaged customers that your business encounters.
1. Eliminate the Common Culprits
One of the most common places where disengagement occurs is on the checkout page.  According to Baymard's report on e-commerce behavior, most customers will abandon their cart due to issues with the process. Most notably, hidden costs, long and complicated conversion protocols, or website issues are the top culprits that lead to this disengagement.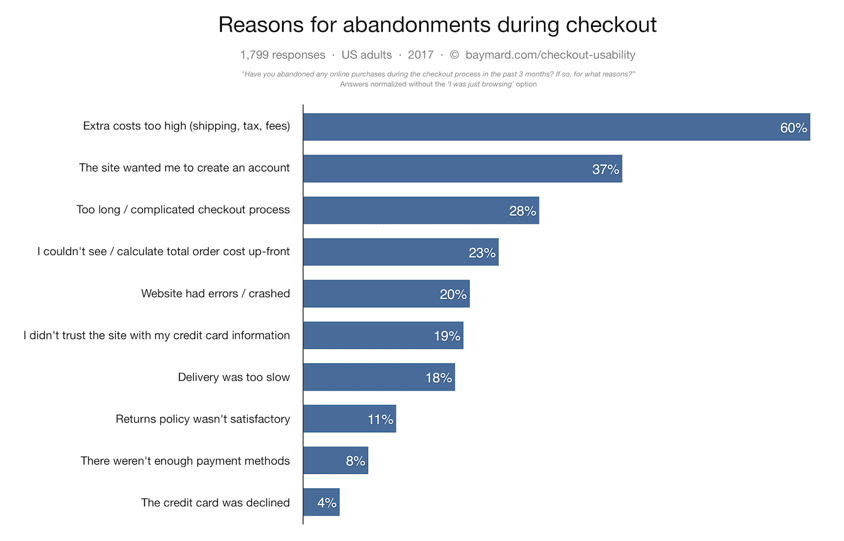 In order to successfully sell your products online, your team must eliminate anything standing in the way of a conversion. First of all, be sure to include all of the extra fees, taxes, and shipping costs upfront when your customers look at their shopping carts, rather than waiting until the last moment to display the final amount. The unexpected surprise of "hidden" fees can certainly turn a customer off and send them looking for a better deal.
Another key issue that causes disengagement is problems with the overall UX and flow of the website. More and more customers are doing their shopping from a mobile device these days, so if your online store is not properly optimized for this, it could lead to a large chunk of lost sales. Be sure that your e-commerce site performs just as well on smaller devices as it does on the desktop version. Regularly check up on your website's analytics to identify errors and loading speeds, as these two factors can quickly disengage a customer.
2. Develop an Influential Post-Engagement Strategy
Having a customer leave your website without a conversion doesn't mean that all hope is lost. Just like any romantic comedy movie plot, you can win them back with a little bit of coaxing. This is why effective re-targeting campaigns are the secret sauce to re-engagement and customer retention. It gets your brand right back to the forefront of the customer's mind and urges them to give you a second chance.
One smart strategy is to use social media to re-build brand awareness with a previously engaged customer. Facebook makes this especially easy with their audience targeting tool. You can target any Facebook user who has visited a specific webpage in the past, whether it be your homepage, blog post, or a specific product page.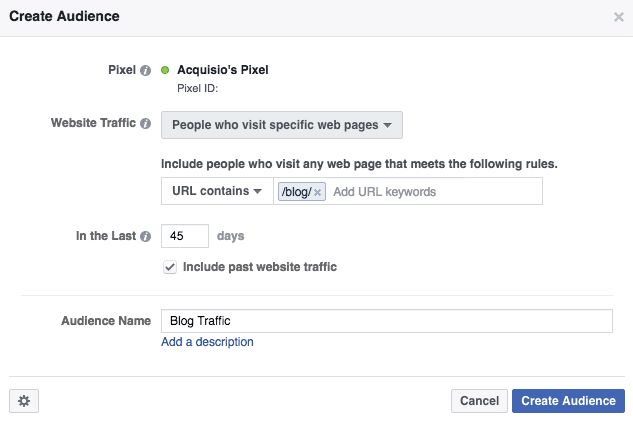 Cart abandonment emails are also commonly used to remind a customer to checkout. However, just telling them that they left items in their cart may not necessarily be enough to push out a conversion. After all, they probably know that they left those items in there, and most likely they had a reason for doing so. It's best to offer a little incentive, such as a special discount, free shipping, or even a warning that the item may sell out soon. These little tricks can often be just what a wish-washy customer needs to make a final decision.
3. Incorporate Meaningful Personal Touches
In order to keep your customers engaged and interested in what you have to offer, your brand's competitive advantage needs to be incredibly clear. While price and convenience tend to be the top reasons why a customer will choose one brand over another, personalization in e-commerce is quickly becoming a conversion-inducing factor to customers.
According to Salesforce's study on personalization, brands that are able to effectively incorporate customized experiences into the buyer's journey experience greater returns and higher retention. When an e-commerce site displays personalized product recommendations, customers spend five times more time on the website and are 4.5 times more likely to convert. Furthermore, these recommendations lead to a 10% higher final purchase order.
Adding in this simple personalization tactic can have a huge impact on the engagement of your website visitors. You can make this option even more engaging through interactive content, such as a style quiz for product recommendations. Not only does this create a truly customized experience that puts the user in control, it also provides your team with the data they need to offer more relevant product recommendations. This is what leads to better engagement, and ultimately, conversions.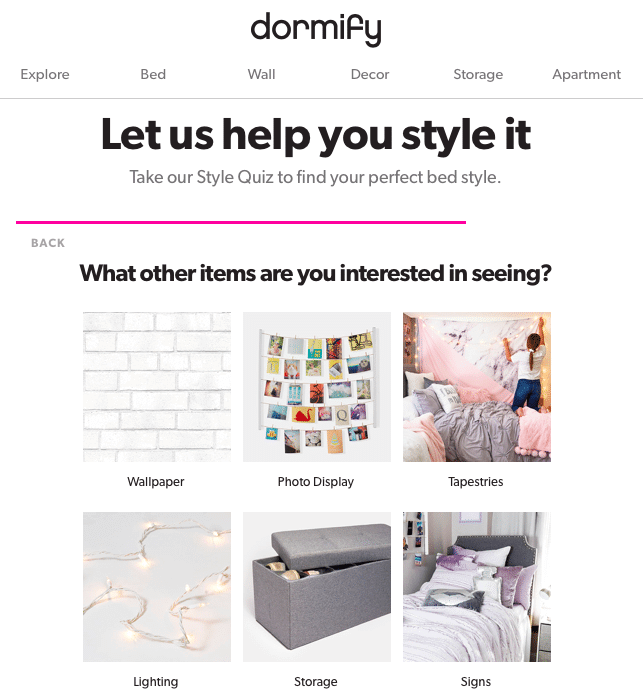 Conclusion
Turning around your actively disengaged customers can seem like an impossible challenge with an online business. However, it is actually much easier than you think to keep your customers interested and invested to the point of purchase. The key is to understand your target customers' motivations and know what sends them running.
By eliminating common disengagement factors, such as issues at checkout or technical problems, customers will have fewer reasons to leave. From there, you can incentivize them to come back with re-targeting campaigns, incentives, and personalized touches.
---
eDesk is the next-generation helpdesk, built for eCommerce from the ground up. It natively integrates will all of the major marketplaces and channels, saving you time, money and headaches. Start your free trial today.