We know our Live Chat tool is the best Zendesk messaging alternative for online sellers, and we want you to come to that conclusion too, so here's a round up of your choices, and the pros and cons associated with each of them.
Even if you're offering a top product or service, success still requires excellent customer service to get prospects on board and convert speculation into sales. According to a recent report from analyst group Forrester, 61% of U.S. adults say that they are unlikely to return to a website that does not provide a satisfactory experience, regardless of how good a product is. Hence the importance of making sure your customer service is top-notch.
Today, having excellent customer service includes using live chat to ensure that you're proactively engaging with your customers and answering their questions in real-time. It's a fast-paced world and people don't have time to wait for answers. If you don't have live chat enabled on your eCommerce website, you could be losing out on sales and valuable revenue.
There are many live chat solutions available and top amongst them is Zendesk Chat. However, no one product is right for every business.
Zendesk is a great live chat option for many but it doesn't work for all. For some, Zendesk Chat comes with drawbacks including:
No voice/video call capability
No co-browsing except via third-party provider
Problems uploading and exporting data
Design could use improvement
No customer service support via phone
If you need a live chat solution but you're not getting everything you need with Zendesk Live Chat, perhaps it's time to look at some alternatives.
An overview of leading alternatives to Zendesk Chat:
About Zendesk Chat
Zendesk Chat is Zendesk's live chat software that enables you to chat with the customers who visit your website in real-time. Simply stated, whenever a customer visits your website, you can either proactively start a chat with them, asking them if they have any questions or need any help (just like a virtual assistant), or you can include the chat widget on your website to allow customers to take the initiative to chat with one of your agents when they need to.
Zendesk Chat includes triggers (an action that 'triggers' an event to occur) as well as a chatbot feature for when your live agents are unavailable. It also offers detailed reports and metrics about each live chat session, including agent performance. This allows your company to quality control each chat and ensure that agents are performing to a high customer service standard.
Why try a different live chat software?
Many businesses around the world use Zendesk for their live chat and are perfectly happy with this solution. However, not all businesses are created equal, and for some, other live chat solutions may be preferable.
There are different reasons why some businesses switch from Zendesk Live Chat to other alternatives. Here are some of the most common:
Reactive feature updates. Zendesk tends to update its features based on user feedback. While it's great that they are listening to their customer base, it also means that they are not proactively making feature upgrades. This can be frustrating to businesses who await updates.
Reporting falls short. Data isn't offered for all metrics tracked by Zendesk Live Chat. Some criticism of the product also includes discrepancies between data provided by other tools.
User interface can appear complicated for some. Some negative reviews state the user interface isn't intuitive and that support is needed to navigate it after onboarding. Not ideal, especially if you're trying to get your team up and running with minimal extra support.
Lack of automatic routing. Because issues raised in chat aren't automatically routed it means that a new ticket must be created for each, which can create unequal distribution amongst agents.
System goes down. It's been reported that Zendesk can sometimes go offline due to technical issues, causing clients to be locked out of their accounts for hours at a time. This can obviously stymie customer support.
Due to these cons identified by users leaving reviews online, many Zendesk customers – or those considering Zendesk for live chat solutions – have decided to explore other live chat options.
Top features to look for when considering Zendesk Live Chat alternatives
If you are looking for an alternative to Zendesk Live Chat, it's important that you address the above pain points by ensuring that the alternatives that you are looking at have the right features.
Here are the features you should be on the lookout for:
You want to make sure that the live chat solution you ultimately implement has the capability of engaging your visitors and makes them feel like their questions are adequately supported by live chat. One way of doing this is by offering proactive chat to each visitor to your website. This is the equivalent of a sales associate inside a store asking a browsing customer, "May I help you?" This tactic has been proven to increase conversion.
Another way to start conversations with your website visitors is by making live announcements on the website while people are browsing. Announcements can drive awareness of upcoming deals and special offers, making them more likely to make a purchase.
Live chat is another channel through which customer service issues can be addressed. An automatic chat routing feature will allocate incoming chats to agents, ensuring that need for support is never missed. Routing also helps ensure that queries are equally distributed amongst agents, preventing burnout.
Chatbot for support automation
There may be situations when live agents aren't available or where queries are better suited for chatbot support, such as frequently asked questions. In these instances, having a chatbot on hand can help automate simple processes to save your agents time whilst continuing to provide your customers with excellent service.
Advanced reporting options
One of the best things about live chat is that you can use the customer feedback received through each chat to improve processes. Having the right data available in actionable formats is key to improving customer service protocols and overall business processes.
Integrates into a full suite of products
Live chat is an important customer service function that should naturally integrate with other systems within the business. A full suite of products, including support ticketing, helpdesk, and a CRM platform is needed to ensure that the support process is streamlined and all parts work together.
Ideally, you want a Zendesk alternative to include all of these features to ensure that your customer service performs at top-notch efficiency.
Criteria for evaluating Zendesk Live Chat alternatives
When evaluating alternatives to Zendesk, we looked at several criteria that helped act as a guide. The alternatives we recommend all have several things in common.
Customer ratings
What are customers saying about each of these alternatives? Most rating systems have a rubrik scale of 1-5. We chose those which have a rating of between 4-5, so you can be assured that the alternatives suggested have been rated highly by those who've actually used them.
Customer reviews
Another important element are customer reviews, where actual clients using the software have left detailed written feedback on the effectiveness (including the pros and cons) of each product.
Customer case studies
Finally, perhaps the meatiest intel on each of the recommended products are the customer case studies, which provide a rundown of how each product performed against specific customer requirements, and how it was able to help solve specific business problems.
Taken together, customer ratings, reviews and case studies all give a good overview of a product, whether that product is worth its salt and works for others.
Best Zendesk Chat alternatives for improving your customer service
Finally, based on the above criteria, we present our list of the best Zendesk alternatives to consider when investing in live chat for your business.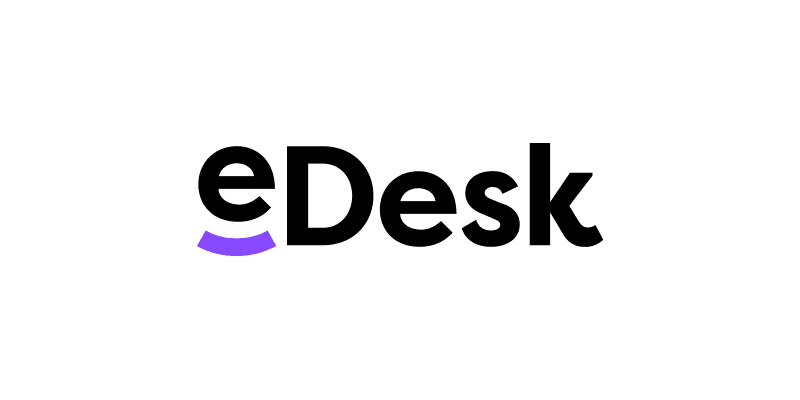 Our Live Chat helps you increase sales, productivity, and customer engagement, build customer relationships, and reduce cart abandonment.
We have long been known for our powerful eCommerce Helpdesk solution, and now our improved Live Chat is included as standard with all pricing plans to help you take your customer service to the next level. Use our Live Chat to proactively reach out to your customers, provide real-time responses, and give them the answers they need in seconds.
Our Live Chat helps you build credibility while saving your team valuable time. It can be white labelled to match your custom branding and it integrates with our other eCommerce tools so that you have all of your customer communications seamlessly combined in one centralised location.
eDesk Live Chat Key Features:
Easy, on-brand set up
Agents can swiftly move between chat and form views.
Simple to navigate for agents and customers.
Live Chat prompts and useful links encourage sales and reduce cart abandonment.
Live reporting is designed to improve processes.
Our Live Chat comes as part of an entire premium helpdesk solution.
eDesk drawbacks:
Like all live chat tools, our Live Chat does not integrate with Amazon or eBay.
Pricing:
Live Chat, Smart Inbox, Feedback, and Knowledge Base are all included in all our pricing plans, which start from as little as $49 per month.
Free trial available.
HelpCrunch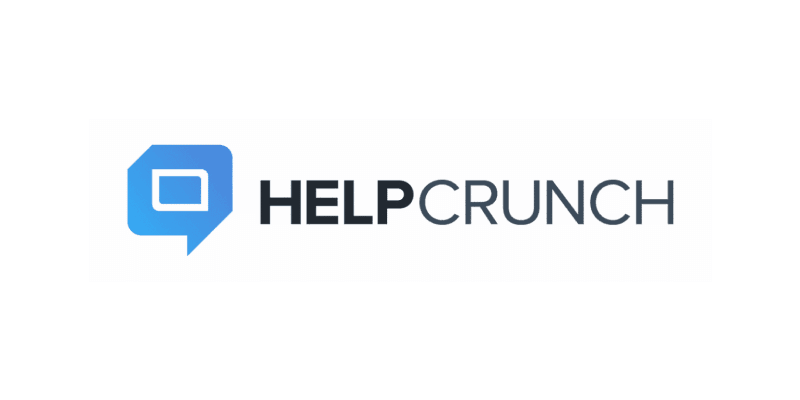 HelpCrunch is a Zendesk alternative that offers a real-time live chat solution for your website visitors. It offers proactive chat based on users' browser behaviour and can customise conversations based on this. Personalisation is a top feature of Help Crunch.
HelpCrunch is also able to capture leads and qualify them so that you can improve your targeting and marketing efforts. Its customisation options include design capability and branding of the live chat widget on your website, so that you can ensure it's in line with your brand.
Importantly, HelpCrunch has a simple interface that is easy to use.
HelpCrunch Key features:
Routes live chats to the appropriate department.
Offers automated responses to frequently asked questions.
Offers online forms for customer data collection when your agents aren't available.
Offers audience targeting intelligence.
Help Crunch drawbacks:
Its mobile chat app sometimes fails to provide push notifications when a new visitor would like to have a chat with the support team.
Pricing:
Standard Plan: $15/team member/month.
Premium Plan: $20/team member/month.
Enterprise Plan: Custom quotation.
14-day free trial offered.
Intercom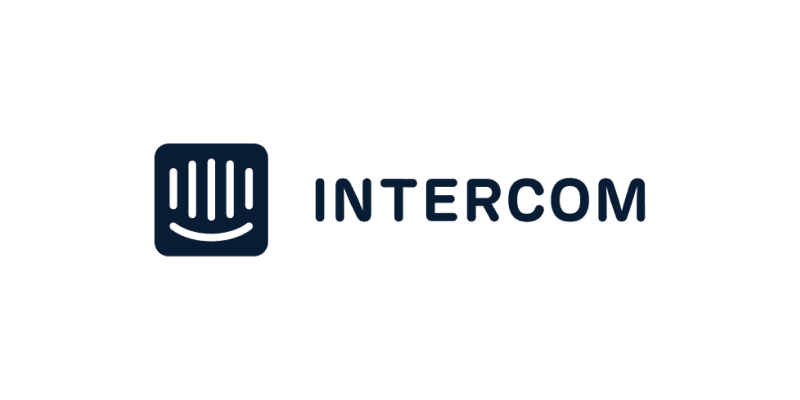 Intercom helps you automate your customer service processes in real-time by providing proactive targeted messages as soon as a potential customer visits your website.
Intercom is strong on automation. Using AI-powered chatbot technology, it also offers a self-service support platform, where customers can have their questions answered using knowledge base pages and FAQs – freeing up your agents' time.
Intercom Key Features:
Monitors website visitor activity and connects at the right time.
Provides unlimited chat history.
Offers chatbot support, in-app messages and more.
Centralises all customer communications in one inbox.
Intercom drawbacks:
Lacks a responsive customer support team.
Better suited for larger/enterprise business than small and medium-sized businesses.
Pricing:
Starts at $38/month. Free trial offered.
LiveAgent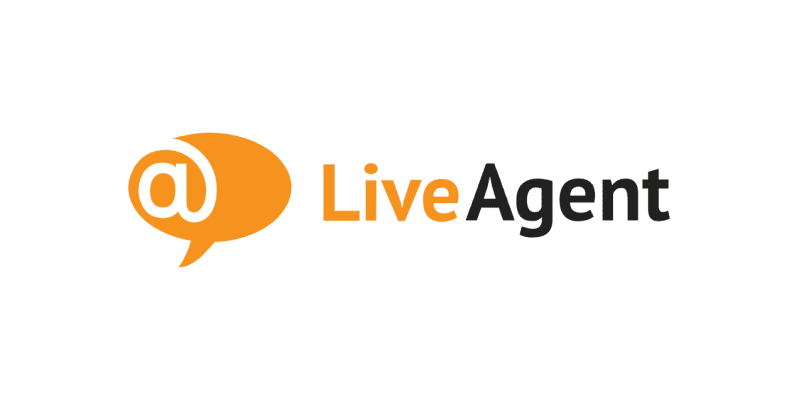 LiveAgent customer support solutions include a live chat solution that allows agents to manage multiple chats simultaneously. This means that for the cost of a ticketing system, you also get robust live chat support.
Many of its clients appreciate how easily its live chat integrates with their website, and how simple it is to install, onboard and get started. LiveAgent's chat widget is also highly customisable, allowing you to align it with your brand.
Importantly, it also offers video call and voice call support. This means that your agents can start with live chat to help a customer and move on to video-based support.
LiveAgent Key Features:
Easy implementation with intuitive user interface.
Video call voice call support, along with file sharing.
Automated responses.
Ability to set predefined answers to frequently asked questions.
Proactive chat.
Live chat session tracking for marketing use – integration with Google Analytics.
LiveAgent drawbacks:
No separate pricing for live chat (comes with ticketing software).
Pricing:
Starts at $15/month.
Free trial offered.
HappyFox Chat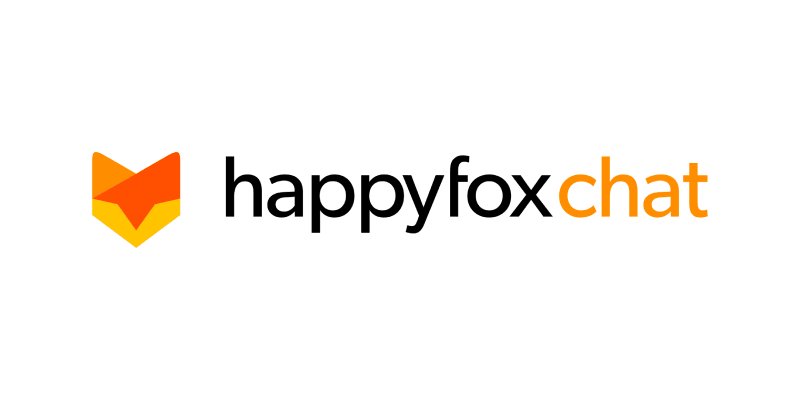 HappyFox Chat is known for having an interactive interface that allows chats to be managed in real-time. It syncs with third-party apps, allowing you to join up the live chat portion of your customer support with the rest of your toolkit.
It offers automated responses, widget customisation, live chat language auto-detection and translation. Its reporting capabilities are also robust.
HappyFox Chat Key Features:
Routes chats to the appropriate department.
Offers detailed analytics reports.
Multi-lingual support.
Intuitive, easy-to-operate user interface.
Integrates with third-party apps.
HappyFox Chat drawbacks:
Mobile app lacking in features and less user-friendly than desktop experience.
Pricing:
Plans start at $29/month.
Free 14-day trial.
Olark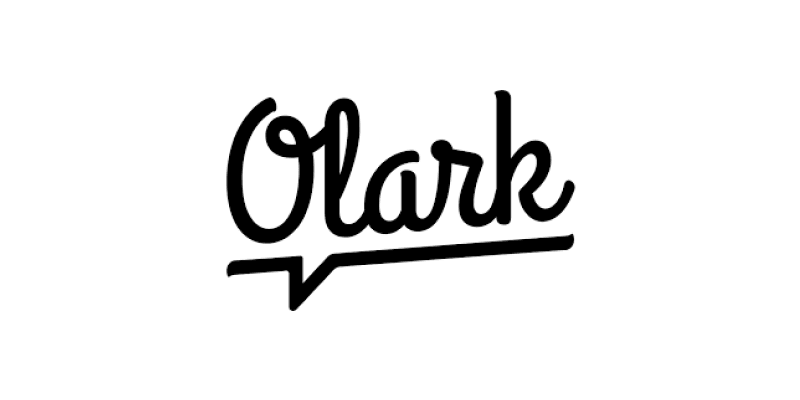 Olark is another live chat solution that comes part and parcel of a full support suite. Its easy-to-configure live chat automation rules allow you to engage your customers. You can greet customers automatically, send custom messages based on their behaviour on the site and route chats to the appropriate department.
Olark's interface is user-friendly and it offers widget customisation to match your website design, as well as detailed analytics reports. It has advanced security features that allow you to complete useful security actions such as blocking a specific IP address or ensuring you're in compliance with GDPR regulations.
Olark Key Features:
In-depth reports help you act on customer insights.
Chatbot AI automates repetitive tasks.
Offers searchable, stored transcripts to refer to at a later date.
Custom forms available to capture customer information for marketing.
Olark drawbacks:
Few integrations with third-party platforms.
Pricing:
Starts at $29/user/month with free trial available.
Help Scout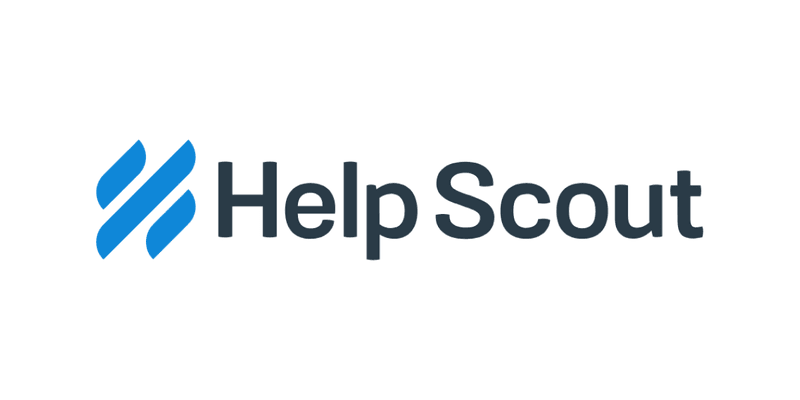 Help Scout manages all of your customer conversations in one platform that is as easy to use as an inbox. A well-designed user interface offers clutter-free features that keep teams aligned and working productively.
Help Scout provides in-depth reporting, a knowledge base and integrations along with its AI chatbot and live chat functionality.
Help Scout Key Features
Easy to set up and maintain workflow.
Complete set of tools to organise client communications.
Reply template for common questions.
Platform customisation.
Detailed reporting options.
Help Scout drawbacks:
Mobile app UX design could be improved.
Saved drafts sometimes buggy.
Connecting mail boxes can be complicated.
Pricing:
Basic pricing starts at $20.
Free trial is available.
ProProfs Chat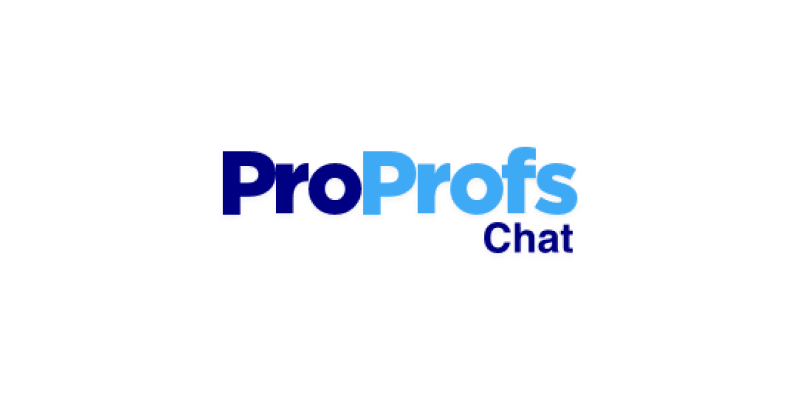 ProfProfs Chat is a Zendesk alternative that allows you to engage with your website visitors by using live chat or a chatbot option. Its chatbot relieves your agents by handling frequently asked questions and can be easily set up with multiple templates.
Its live chat feature provides in-depth reporting, to guide and improve the support experience, including agent ratings. Moreover, ProProfs Chat integrates with over 50 platforms, including Salesforce, Shopify, Microsoft CRM and more.
ProProfs Chat Key Features:
Customer support automation using chatbot.
Proactive chat to engage customers.
Reporting options include reports on agent performance to improve customer service processes.
Supports more than 50 integrations with other platforms.
Highly customisable, allowing clients to create their own chat widgets.
ProProfs drawbacks:
Small amount of chatbot templates provided.
Pricing:
Essential Plan starts at $10/user/month.
Drift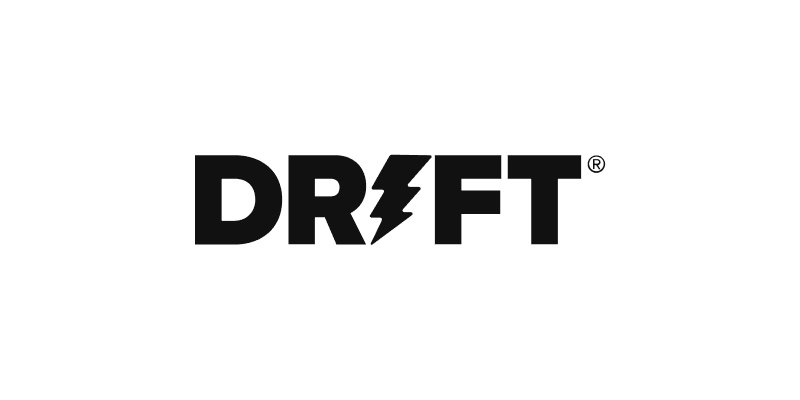 Drift is a customer support solution that offers both live chat and chatbot functionality. It balances automation and customer support by allowing live chat agents to manage multiple chats at the same time in different inboxes.
With Drift, agents can easily see website visitor activity so that they can act proactively and personalise their communications with each customer.
Drift Key Features:
Easy-to-implement software.
Real-time website visitor targeting.
Live chat can be progressed to voice or video call.
Multiple inboxes manage multiple chats.
Can be used to create answers to frequently asked questions.
Team internal notes functionality enables collaboration.
Drift drawbacks:
Support team lacking in timely help.
Pricing:
Available upon quotation.
Pure Chat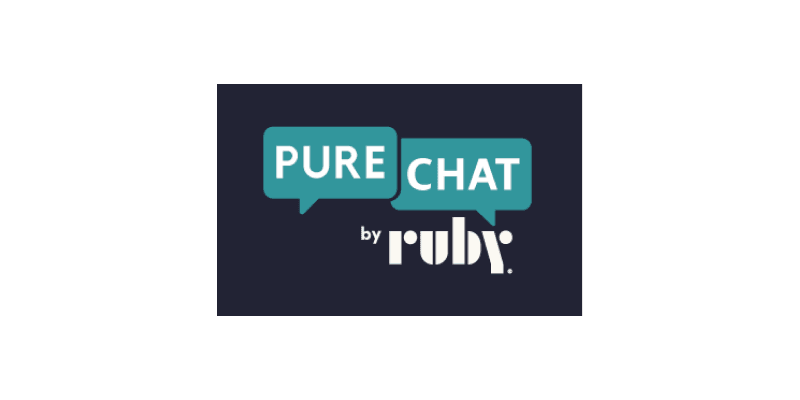 Pure Chat is an online chat software that helps businesses engage with their customers online. It allows you to create and set common responses to frequently asked questions, to help save agents' time. It also offers a proactive chat messages feature which is easy to set up and drives direct engagement with website visitors.
Overall, Pure Chat is easy to set up and use. You can customise your branding in its chat widget.
Pure Chat Key Features:
Offers template messages for reduced response times.
Proactive chat increases engagement.
Easy to set up.
Ideal for WordPress users, it has the ability to download the plugin so that live chat can be implemented on a WordPress site easily.
Customisable.
Offline message forms help capture leads.
Pure Chat drawbacks:
Notifications are not always timely.
Interface appears a bit dated.
Pricing:
Basic plan starts at $39/month.
Final Verdict
If you're looking for an alternative to Zendesk Live Chat, you're in luck because there are many high performing products available on the market today.
If we have to recommend just one, we'd urge you to try out eDesk Live Chat – not just because we're bias, but also because we offer so much in one competitive package: Smart Inbox, Live Chat, Feedback automation, and Knowledge Base, plus holistic eCommerce sales channel coverage.
With eDesk, you can centralise all of your customer support and communication in one unified, smarter inbox, so why not take advantage of a free trial today?