If you sell products on Amazon, you'll know how important good reviews are. Reviews are an essential form of social proof, and Amazon decided early on that reviews would play a key role in its marketplace. Now, most ecommerce websites will make use of reviews to boost trust and sales.
But what should you do when it comes to responding to reviews? This is something you have to be careful with. While positive reviews are easy to respond to (just say thanks), negative reviews are a lot trickier. But if you do it right, it can help your business to grow. Here's what you need to know.
1. Be Quick
Responding to negative reviews effectively means you need to be quick. You don't want to only get around to replying to a negative review after a week or two, or even after a few days. Ideally, you want to reply on the same day; the sooner, the better.
Shoppers on Amazon will expect to see your replies to negative reviews. If they don't, it might look like you don't care about the customer experience.
Some people may even scan the negative reviews first, and you want to ensure that you tell your side of the story. Ideally, you can resolve the problem before the customer orders a refund.
In order to be quick in your responses, you need to monitor your reviews to find out when they appear.
2. Be Personal
One thing you don't want to do when responding to bad reviews is to provide a boilerplate response to your reviews. Stay away from copying and pasting generic responses to reviews. This is perhaps the worst thing you can do, and it won't do you any favours.
You should always reply personally to each and every review, and address each customer's specific concerns. It's not just a better experience for the customer leaving the review, but it also looks better when other potential customers see your response. Here are some great tips for what to include in your Amazon emails.
3. Provide Solutions
Perhaps the most important rule for responding to negative reviews is to provide solutions to the problems mentioned. People will often be complaining about a specific issue, and they will want you to provide the answer.
You could make a suggestion if they are doing something wrong, or you could try to help them resolve the problem. Alternatively, remind them that they can always send it back. You could even ask them to contact you directly.
This all shows that you care, and it's great for future customers too by showing that your customer service is first-rate. It's one way to make your products stand out from your competition.
4. Be Professional and Sincere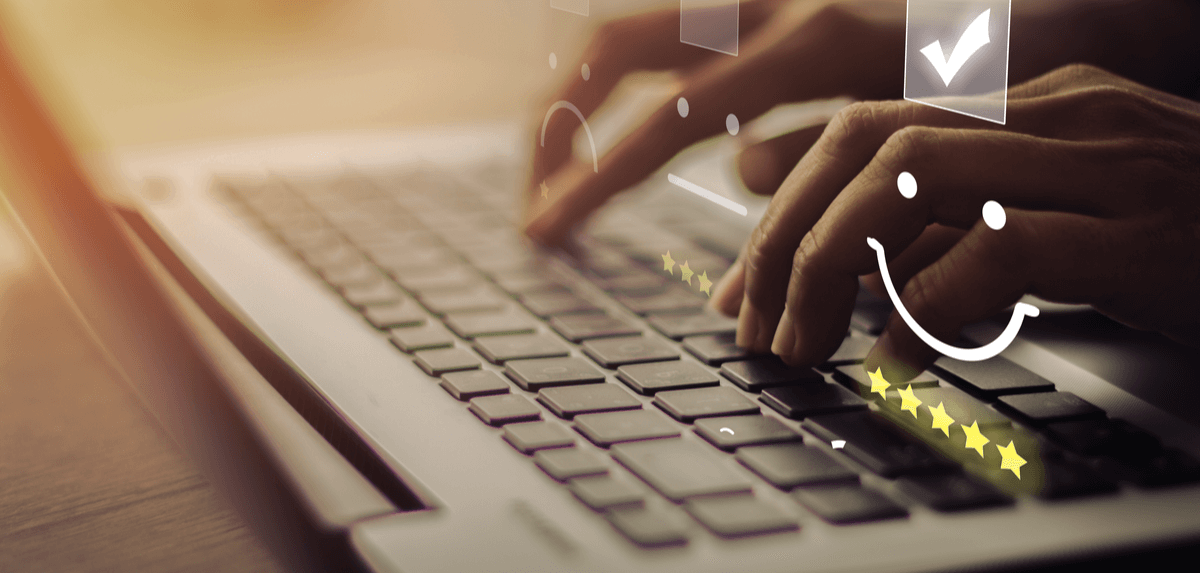 Always be professional and respectful when you respond to bad reviews. If you are angry with the review, wait until you have calmed down. You're only going to hurt yourself by being rude or aggressive, and it will seriously backfire.
Remember, the customer is always right. And don't forget that other shoppers can often tell when reading a review whether the customer is being unfair. So apologise, even if you have done nothing wrong, and be courteous whatever the customer says.
5. Don't Be Scared of Negative Reviews
Following the steps above will help you to leave great responses to reviews. But one thing to keep in mind at all times is that bad reviews are not the end of the world. Every seller will get bad reviews from time to time. As long as they are the minority, it really won't matter that much.
In fact, it adds authenticity. People are worried about fake reviews, and if all your reviews are amazing, it looks suspicious.
Related: How To Remove Negative Feedback on Amazon
6. Focus On Getting More Positive Reviews
The other side of the coin is to focus on getting more positive reviews. That way, the negative reviews will be a small minority. People are far less likely to be concerned when you only have a couple of bad reviews and a hundred positive reviews.
So focus on getting more positive reviews at the same time as responding to negative reviews. Do this by contacting your customers by email and asking for their feedback. Don't bribe them or even ask for positive reviews, but do ask them to share their experience.
Many Amazon sellers nowadays are becoming multichannel — selling on Etsy too or starting their own ecommerce stores using platforms like Shopify or WooCommerce. If you're one of these savvy sellers, then remember that you can showcase your positive reviews and customer testimonials on your online store too.
Social proof can play a huge part in the success of your business and can really increase its value if you decide to sell it. So it's always important to focus on positive reviews, responding appropriately, and building relationships with your customers.
And remember: as long as you provide a great product and customer service, most of your reviews will naturally be positive.
7. Negative Reviews Can Be Changed
It's also worth remembering that customers can edit their reviews. If you provide exceptional customer care in your response, you may find that they change their review to reflect this.
They might get rid of the review altogether, but at least it's not a negative review. So if you get a bad review, go in thinking about how you could change it.
8. Create a Guide
Once you understand the importance of all of the above strategies, make sure you create a guide for the rest of your team.
Clarify the steps that your team should follow in order to reply appropriately to reviews to avoid the risk that different people respond in ways that are not ideal. Ideally, give the responsibility to just one or maybe two people to respond to reviews.
Final Thoughts
It's always harsh when you get a negative review, but don't let it get you down.  As you can see, there are plenty of ways you can react to them effectively and turn them into an opportunity.
Follow these tips and focus on getting more positive reviews in the first place, and you should have no problems running a successful Amazon business.
If you're interested an Amazon seller interested in delivering exceptional customer service and getting five-star reviews then eDesk's eCommerce helpdesk and feedback platform may be the software for you.
eDesk's centralized shared inbox helps support teams save hours per day on tickets. It's free for 14-days with no credit card needed.