You've heard it all before: be knowledgeable, positive and clear. That advice is repeated constantly when it comes to customer service—but it only covers the basics. 
Nowadays, it's all about the customer experience. In fact, it's estimated that customer experience will be a key brand differentiator by 2020 so it's important to look a little deeper into this, especially with it now becoming the number one strategy for online businesses.
We asked some of the best ecommerce and customer service experts around to discuss what they felt will set online businesses apart from the competition in 2018 when it comes to delivering a unique experience. Here's what they came up with.
#1. VIP customer service 24/7
2020 is proving that customer service is a broad term to show how a team can create both experience and success—and these processes are becoming more intertwined as the years pass.
It has been said that 2020 will be the year that they officially join together, leading to an emphasis on online businesses to offer consistently great service from start to finish.
Nicole Leinbach Reyhle, founder of Retail Minded, explains her thoughts on how to make customers that navigate your online store feel as if they are VIP:
"Customer service does not end at traditional brick-and-mortar stores. Nowadays, consumers expect red-carpet customer service whether they shop in-store or online. Offer follow-up emails after purchases are made that offer an incentive for them to shop again. Make sure you provide chatbots or other opportunities to connect with store employees while they are shopping online. While ease and enjoyment should always be a goal of online shopping experiences, enhancing customer service should be a priority as well."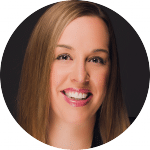 Nicole Leinbach Reyhle, founder of Retail Minded
#2. Understand customer personas
"A lot of times customer service gets left out of the conversations about customer personas. Make sure your reps fully understand your different personas and respond to customers accordingly. It can help them craft answers that fit the customer much better than some boilerplate template that was written for the CEO." – William Harris, E-commerce Growth Consultant, Elumynt
William makes a good point here. If you let data around customer personas slip through the cracks, you won't have the holistic view necessary to provide exceptional service.
With 24/7 customer service comes a need to have a deep understanding of who your shoppers are. Easy access to support is great, but the cherry on top is being able to send the right message, to the right place, at the right time.
This approach will lead to a huge increase in customer retention which is a vital part of an online business' lifecycle. This knowledge of the customers will come directly from the customer support team.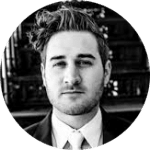 William Harris, Ecommerce Growth Consultant, Elumynt
#3. Build strong relationships on social channels
Getting to know customer behavior through conversations and data not only gives you a lot of information about their persona but also gives you an inkling into their preferred channels of communication.
As James Gurd explains:
"Customer service teams can improve customer communication by responding to customers via their preferred channel. A good example is via social media, by using tools like Fullcontact you can append social IDs to your existing customer record (based on email match), and use this to build direct social relationships and send useful, relevant information direct to your customers."
This is not only beneficial for the customer because you're reaching out to them where it suits them best, but your business is also capitalizing on their data by knowing their preferred channel to receive a response on and, like James said, sending the most "relevant information."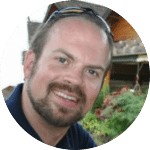 James Gurd, owner and lead consultant, Digital Juggler
#4. Hear the whole story
"Listening" seems to be a tip that is ubiquitous online when covering the topic of support tips—and yet, customer service expert Adam Toporek takes a different angle on it:
"One of the most effective techniques for working with upset customers is to let them 'punch themselves out.' In most cases, support reps listen for a while but eventually feel the need to jump in. When customers are really upset, however, it is best to let them go. And I mean really let them go—let them vent until they have nothing left to say. Though you must be conscious of ignoring other customers and you have to beware of the small portion of customers that will work themselves up even more by continuing to talk."
That's something to think about the next time you have a customer talking through their problem. Are you listening to them or are you waiting for your scripted cue? Make them feel satisfied that they said everything they wanted before you finish up the call.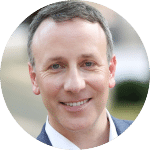 #5. Stand out online with personalization
It's not news that personalized, fast responses are the norm in customer service, and if you don't already employ it in your strategies, you should! The point is that it all boils down to the customer data you have that you can use to personalize the online shopping experience for your customers.
"To provide great customer service you need to personalize your customers' visits with curated product offerings based on their wants and desires. Customers don't want to sift through a broad selection of your products to find what they want to buy. Artificial intelligence products that can look at a user's behavior, demographics and search history can help an e-commerce brand deliver that personalized experience. When you can solve a customer's needs quickly at a great value, you will create a bond with that customer that only you can break." 

#6. Gratitude goes far beyond saying "thank you"
"Customer service teams would be well served to start listening for cues as to what customers are really asking for when they call. Are they frustrated by the time something has taken? Then time is of the essence to fix the problem, not to say 'we're sorry you're frustrated' repeatedly. Find a way to show gratitude for loyalty, not just say thanks. Customers don't always hear the words as truthful anymore. Find ways to get creative in listening so you can really hear what customers are trying to tell you!" – Jeannie Walters
There are still human beings behind screens managing customer service for a reason—you can digest, analyze and understand emotion and detail in a way that robots will never be able to. There's no need for humans to be robots, too!
Add variety to your answers where necessary and see what you can offer to loyal customers and provide for unhappy customers. Consistency until the very end should be your aim.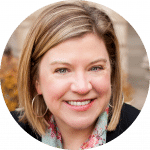 #7. Be authentic
"The best way to retain customers is authenticity. It doesn't matter where you are in the sales process, don't make promises you can't keep. Take an interest in your customers by getting to know about them and their businesses and share some of your stories. This establishes a personal connection and helps you establish a better way to serve them. It also makes them feel more comfortable and confident when purchasing from you."
Similar to Jeannie and Phil, Vladimir explains how empathy and authenticity can be just what customers need in order to build that trusting relationship between them and the support agent.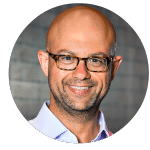 #8. Automate and save time
Ultimately, when you take the above factors into account, you're automating customer service to speed up the process, but still keeping it consistent and personal.
CamMi Pham, Partner at ThinkRenegade, reiterates this point when she says:
"Automate parts of your customer service process so your team can have more time to provide better support to customers. You can include a list of suggested support documents/FAQs in the auto-response after the customers submit the ticket. Eighty percent of the time your customers will get the answer they are looking for instantly. The other 20 percent will get better support because your support team will have more time to help them."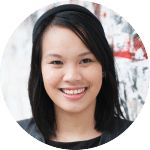 ---
The tips above, accompanied by eDesk will not only give you the extra time to come up with more creative solutions for your customers but will also improve your chances of producing happier customers. Some of the most basic advice you will see online (be happy, listen, clear tone, etc.) will unravel themselves once you put the groundwork in.
Related