Just like a classic car, aged whiskey or that little black dress, superior customer service never goes out of style. Companies like First Direct, Lakeland, and Marks & Spencer are well known and well respected for their excellent customer service. 
In fact, it's been this attention to detail and focus on the customer experience that has helped each of these companies rise head and shoulders above their competitors to scale and maintain their positions as market leaders in the UK.
Focusing on personalised and highly attentive customer service helps drive customer loyalty and directly correlates with a company's public perception and financial success. While good customer service is a stalwart of industry, every year brings new and improved ways for businesses to adapt their customer service to enable further success.
Inspired by most businesses' desire to achieve even better customer service levels, these seven top customer support trends are at the forefront for 2021.
Businesses taking on these trends are already ahead of the curve, and those who aren't should take note because doing so might just make this year your most successful year ever.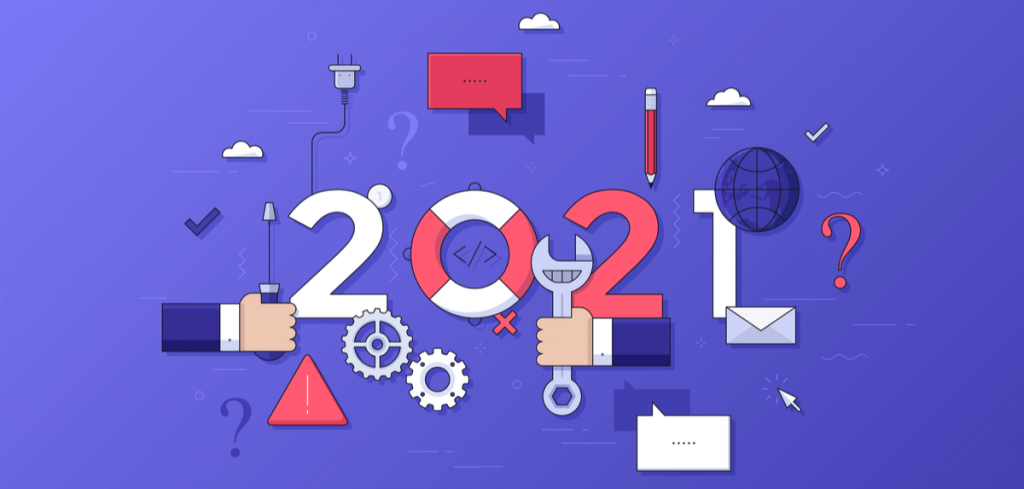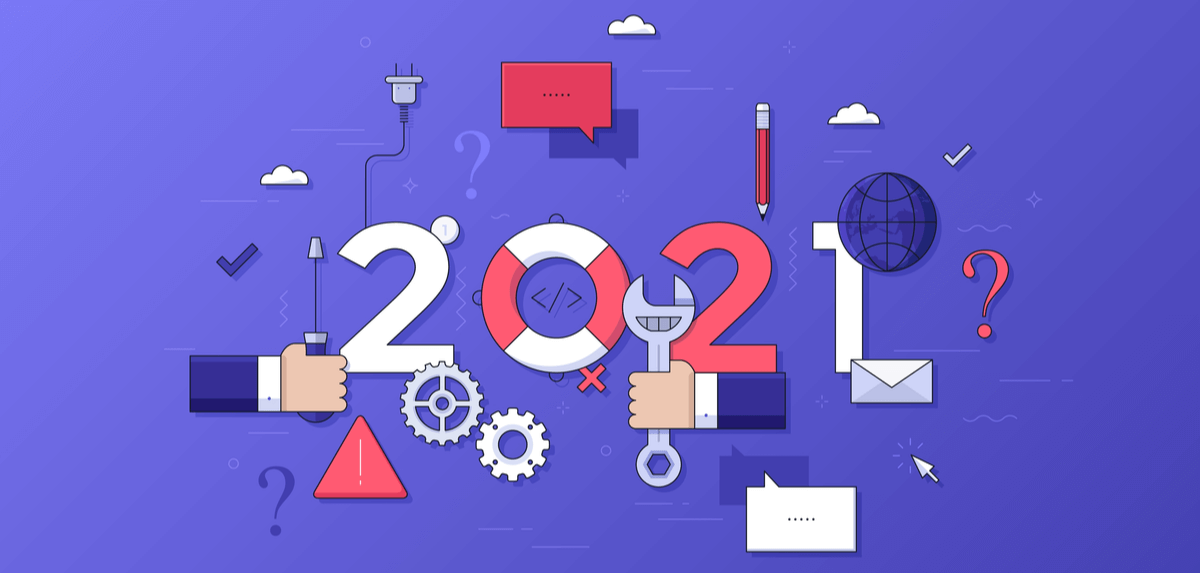 7 Top Customer Support Trends for 2021
1. Prioritising User Experience (UX)
How customers navigate and engage with your website on various platforms, including desktop and mobile devices, is called "user experience," otherwise known as "UX."
And nothing will drive a potential customer away from your website quicker than a poor user experience. Recent research found that companies lose £45 billion ($62 billion) every year due to poor customer service. What's more, 70% of customers abandon purchases because of a bad user experience.
That's a considerable amount of lost revenue, and of course, lost opportunities.
Even if you're doing everything else right in terms of customer service, merely having an eCommerce presence that isn't optimised for a good user experience can be costing you more than you realise. Ensuring that your UX is optimised for customer navigation and engagement can make the difference between high profits and struggling to make sales.
Further research finds that every £0.73p ($1) invested in UX results in a return of £73 ($100), that's a whopping ROI of 9,900%! Given those figures, there's never been a better time to invest in your UX.
You can implement this trend into your 2021 strategy by finding a UX design firm that will conduct a full UX audit on your eCommerce website. They will provide you with actionable insights and steps that can be taken to improve your user experience across all of your online channels (e.g., website, mobile web, mobile app, etc.).
2. Mobile First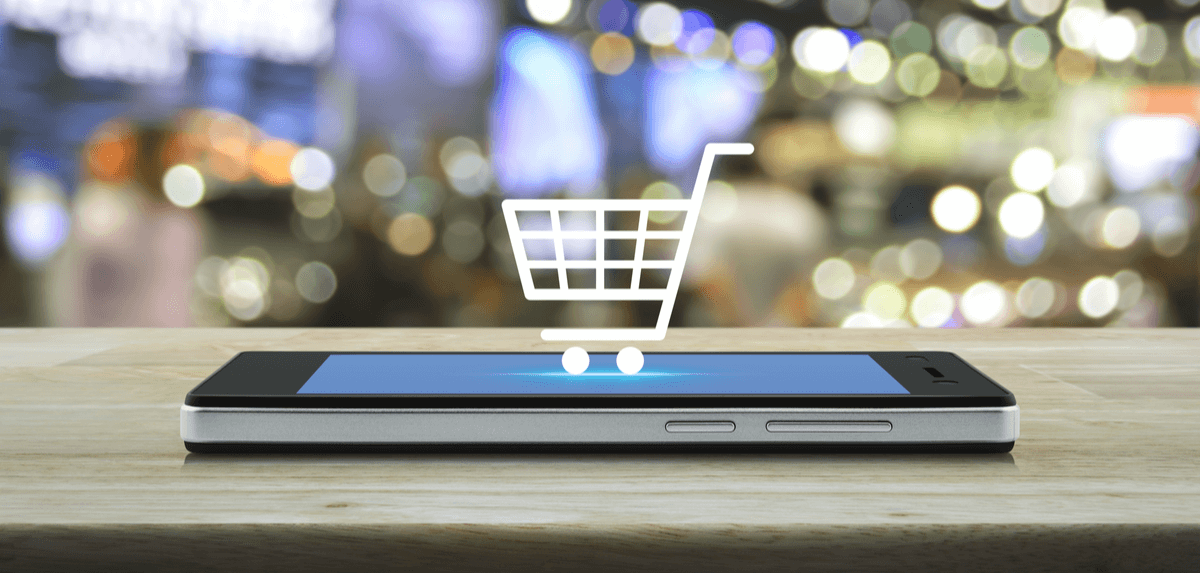 Mobile sales, or m-commerce, has been rising steadily over the past few years — mobile commerce growth has seen an average year-on-year increase of 33.8% since 2016.
Mobile is a trend that continues to rise, so if your eCommerce offering isn't optimised for mobile, you're undoubtedly missing out on a huge market share.
In fact, mobile accounts for more than 50% of all web traffic online and 28% of eCommerce sales are made using mobile devices. While this number continues to rise, it's also worth noting that, although many people ultimately make a purchase on a desktop device, most mobile devices are used to research a product or service before making the actual purchase through a different channel.
This means that even if your customers aren't making a high volume of purchases via mobile, they are undoubtedly browsing your offerings using mobile. So of course, your website must be optimised for mobile. In addition to navigation and accessibility being optimised for mobile, ensuring that customer service support is easily available is crucial for creating a mobile-optimised customer experience.
By working with a design team specialising in mobile web design, you'll be able to ensure that your website is easy to view and navigate on mobile, providing customers with the information and answers they need to make purchasing decisions.
By doing this, you can improve their customer experience and ensure that their mobile browsing ends up in a sale, regardless of channel.
3. Focus on Agent Experience (AX)
We all know that focusing on the customer experience (CX) is crucial, but it's equally important that you make sure your own teams are well looked after too. That's where agent experience (or AX) comes into play.
Your AX is defined by how engaged, thorough and effective your customer service agents are. After all, your agents are the face of your business, and every interaction of an agent with a customer is an essential touchpoint during the customer journey. So, it's necessary to make sure your AX is just as much on point as your CX.
You can achieve this by building strong internal teams and making your agents feel valued for their work. Providing adequate training so that they have the tools they need to stay on top of their game will help them feel ownership and take pride in their work. By keeping your agents happy, you'll also benefit from happy, satisfied customers — and this will undoubtedly reflect on your bottom line.
4. Social Customer Service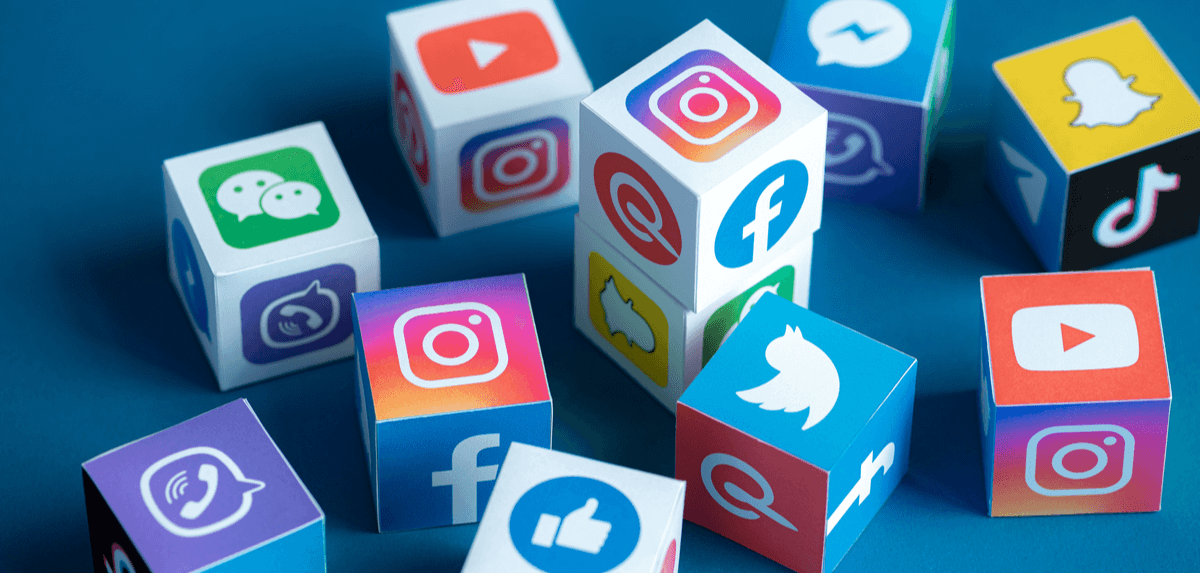 In 2021, more now than ever, your customers are online. They are following and engaging with your brand on social media before even making a purchase. Therefore, you must make sure your business is investing in a solid social customer service strategy.
Social customer service is a two-way street: you shouldn't just hang around waiting for your customers to tweet you or leave a Facebook message with an issue or question. Instead, you should be proactive on social media, offering helpful advice and engaging information. You should be monitoring and listening to conversations taking place within your industry and responding when and where appropriate.
Big brands like Nike and Starbucks are often seen as shining examples of how to excel at social media customer service. Reading and analysing case studies showcasing what these companies have done right, and how they've strategically elevated their brands through the use of social media customer service can actually provide inspiration to your own business.
You can also consider structuring your eCommerce business so that your social media customer service team works under the more extensive customer service umbrella. This will ensure that social media is just one channel within your entire customer service mix.
Providing customer service across your social media channels will help you build brand awareness and generate goodwill from customers.
Ensuring that your social media customer service is a key part of your overall customer service strategy is also essential when issues arise.
Not only should you be using social media customer service software to monitor what is being said about your brand on social media, but your customer service agents should also be trained to be well-versed in helping customers solve problems and to de-escalate issues involving your business. That often means taking social media issues 'offline' to other, more private communication channels when necessary.
The bottom line is that, in 2021, social media should be a crucial part of your customer service strategy.
Related: 11 Best Social Media Customer Service Software for 2021
5. Omnichannel is King in Customer Support
As mentioned above, providing customer support through social media is essential, but it's just one piece of the larger customer service jigsaw. Customer support involves multiple channels, including call centre support, email support, chatbots and self-service knowledge bases.
It's important that these don't exist in isolation.
To provide proper, personalised support for customers, these multiple channels of customer service should be logically connected to share information effectively, so that your customer service team can solve problems efficiently.
Fortunately, an increasing number of cloud-based services are available, which can support omnichannel customer service solutions. These software types integrate with CRM and similar platforms, meaning that real-time information can be relayed to customer service representatives, and a "single view" of each customer is created. Using this technology can improve your customer service by making it a faster, more efficient process.
This trend is emerging as eCommerce businesses increasingly seek to automate and align their customer service channels into one complete view of each customer. And helping drive this trend is some powerful social media customer service support software systems.
There are several software solutions available that can help streamline various customer support channels into one slick dashboard of handy analytics. Depending on the size and needs of your eCommerce business, finding the right one can help you solve your omnichannel customer service pain points!
6. Chatbots Offering Real-Time Support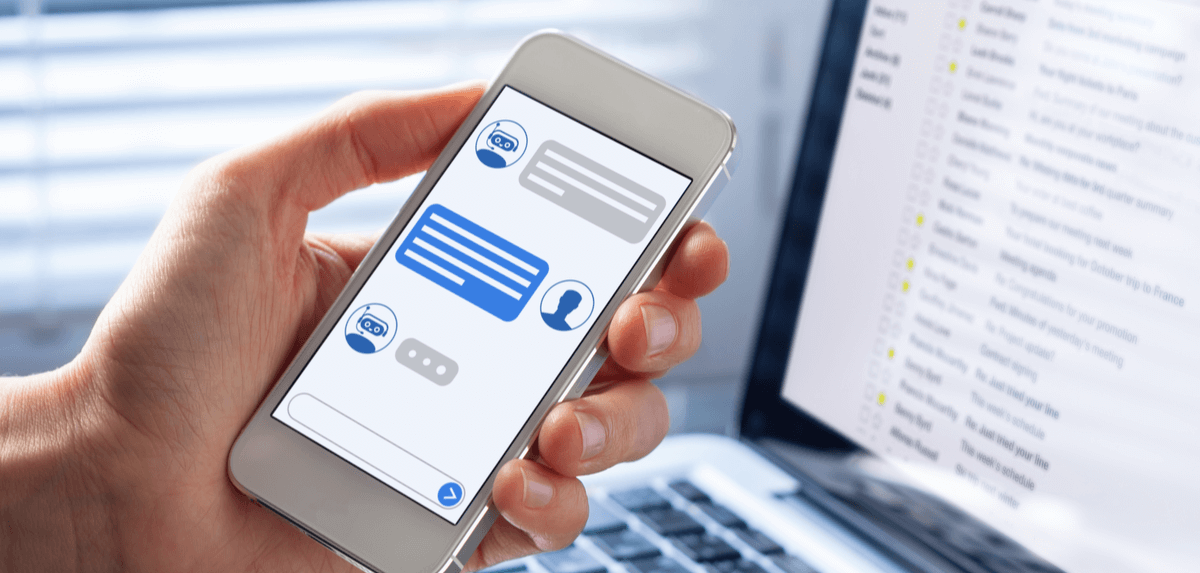 Powered by artificial intelligence (AI), chatbots are still in their early stages, but they are already proving useful to customers who are shopping online. Recent research has found that around 60% of millennials already use chatbots to purchase goods and services online, and 64% of users of all ages say that 24-hour service is the best feature of chatbots.
As customers continue to become more internet savvy and less likely to rely on telephone or email for customer service, chatbots will continue to provide real-time support to customers who want to complete transactions quickly.
They are also useful in instantly addressing issues in situations where a customer has a frequently asked question or problem that can be addressed through a knowledge bank of information. Chatbots help customers feel that they are being prioritised and helped at every touchpoint, even when your customer service agents are in a different time zone or unable to help right away.
Because they are AI-driven and use machine learning to provide answers from the knowledge bank, they can help alleviate your agents' resource strain. Best of all, for issues that chatbots cannot solve through the knowledge bank, they are also built to raise helpdesk tickets. Your customer's question or issue is entered into a customer service queue, where it can then be addressed by the next available agent.
What's more, a recent survey of business leaders found that chatbots actually increase sales by 67% on average. Given all the benefits of using chatbots, 2021 may be the year you want to test out chatbot software and incorporate it into your website to test the results for yourself.
7. Personalisation is Everything
Customer experience (CX) has always been about providing a personalised service, but this year, it's poised to go even further: hyper-personalisation is set to scale in 2021, resulting in even more focus on creating a more personal experience within the customer journey.
Advances in technology and data are already driving personalisation, and brands will need to keep up to deliver the types of experiences that will delight your customers and keep them coming back.
However, because personalisation is led by data, you must ensure that you manage your data efficiently. You will have a single set of data relevant to each customer, and both marketing and customer service support will always revert back to this one single data set and use it efficiently. This will probably mean that you will need to employ a more sophisticated customer service software to help you do more with the data you hold by managing it effectively and securely.
Your software should also help you keep up with changing customer segmentation and provide useful analytics that can be easily interpreted across your marketing and customer service teams. It's important to ensure that your customer profiles are understood so that you can deliver to them in the best way possible.
If you're still on the fence about whether to invest in personalisation for 2021, consider that 47% of shoppers have made purchases after receiving a more personalised experience. With more shoppers online today than ever before, this is the year to increase the personalised service you offer.
Final Thoughts
Customer service is continuously growing and evolving, with exciting new technologies powering the possibilities of what you can offer your customers by improving the customer journey.
One thing is for sure, and that is that, in addition to purchases from brick-and-mortar stores, we will continue to see more people shopping online than ever before.
Today's customer is more connected than ever and demands instant service, which brands are well-placed to offer through innovative technologies. So, there's never been a better time to implement new technologies and try new tactics to provide excellent customer service. Doing so could make this year your best year of sales yet!