If you have an eCommerce customer-facing business in 2023, it's a given that your customers are talking to your business, or, indeed, about your business, on social media.
Social platforms like Facebook, Twitter, WhatsApp and Instagram provide a useful two-way communication channel with your customers. But it's up to you as a company to have the right system in place to monitor, address, and optimise every social interaction a customer has with your brand.
Pretty much every business these days has its own social media channels that can be used for customers to find out engaging or exciting content, discover additional information about products or services, and receive useful offers and special deals. Yet really successful eCommerce companies know that it is not enough to simply have a social presence.
Whether you're a B2B or B2C company, it's essential to use social media strategically to support your customers in real-time. At the heart of your businesses' social media strategy should be the aim to provide exceptional customer service.
Employing social media customer service software (which is normally embedded in a wider help desk solution) is how successful companies can provide outstanding customer support on social media and incorporate it seamlessly into their broader customer service strategy.
To help better communicate with your customers, social media customer service software is beneficial to help you manage enquiries, comments, and issues raised on social media. Research has shown that employing social media customer service software can significantly impact your bottom line — in fact, 88% of customers say they are less likely to purchase from a company that doesn't offer customer service support via social media channels.
If your eCommerce business uses social media, you should also be using social media customer software to boost your brand and increase customer loyalty.
So, with this in mind, here are some of the best social media customer service software solutions for 2023.
What is Social Media Customer Service Software?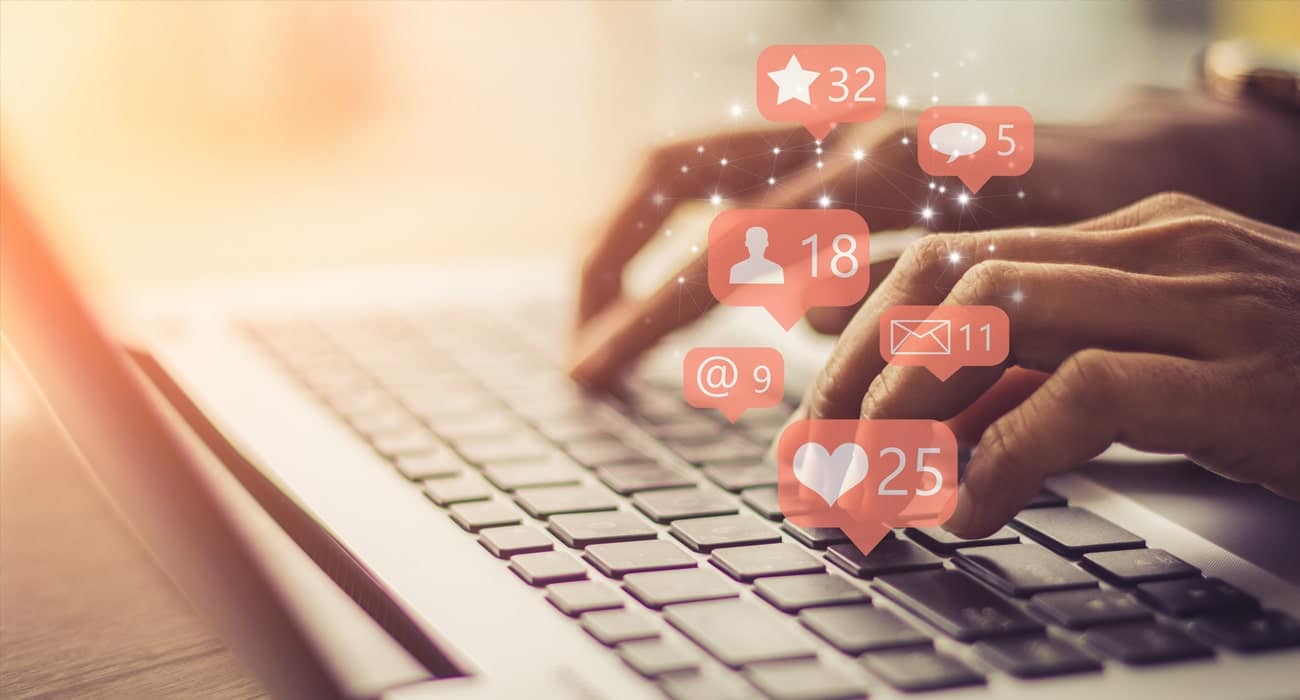 Social media customer service software is a sophisticated, AI-driven software that provides you with an insight into your customers' activities across social platforms online and helps deliver digital customer service solutions to meet these needs in real-time.
Social media customer service software also incorporates customer insights from social media into your wider customer service programme. It notifies your customer service team of customer issues raised across social media platforms so that they can be resolved efficiently.
For example, if a customer tweets about your brand, the software helps support your existing human-led customer support by identifying the tweet and helping to flag and resolve any issues. This is either directly on the social platform or by taking it to email or telephone to provide resolution through one of these other channels.
There are several ways in which social media customer service software can help your overall customer service programme:
1. Analytics
One way in which social media customer service software can help is by providing sophisticated analytics and insights into what your customers are saying about your company or brand online, and what kind of help they might need.
By sifting through online data, the software can provide you with key insights about your customers by being able to 'listen' to what customers are saying on social media as well as gathering data on your customer too.
This helps you understand your customers, demographics, and the main pain points (or primary areas of satisfaction) and then address them appropriately.
2. Chatbot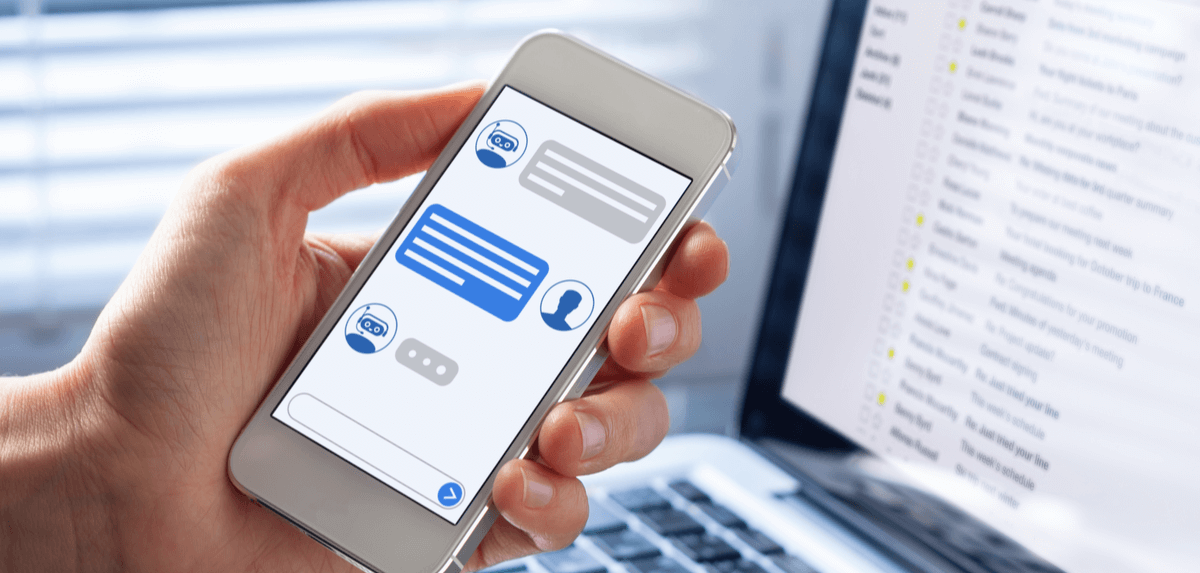 Chatbots are automated, live online helpers based in artificial intelligence (AI), which help provide answers to your customers' frequently asked questions. They are also a standard offering of social media customer service software.
Chatbots can be useful because they offer your customers instant online support. They help you demonstrate responsiveness to your customers by providing immediate answers to their everyday questions and issues.
For more complex questions that cannot be immediately resolved, chatbots can create helpdesk tickets, which will escalate the issue to a real, live customer support agent to provide further help during business hours.
3. Social Scheduling and Publishing
Social media customer service software often also includes a publishing tool, where you can schedule social media messages to publish at a specific time. This is helpful when you're crafting a solid social media strategy ahead of time to engage with your customers.
What social media platforms do customer service use?
In 2023, eCommerce brands that want to be available for their customers on the most widely used social media platforms need to integrate their help desk and support teams with:
Of course, this may change over time, but by choosing an eCommerce help desk that is actually built for eCommerce and social media customer service, you'll future-proof your tech stack and ensure you can natively integrate with whatever are the most popular social channels today.
Improving your Standard Customer Service with the Right Software
Social media customer service software isn't meant to replace traditional customer service provided by humans! It is intended to efficiently support it. Social media is typically part of a multi-channel customer service strategy that may include a call centre, email support tickets, live chat, and even a self-help portal. Social media customer service software, therefore, assists with the social side while integrating efficiently with your other customer service channels.
Like traditional customer service, social media customer service centres revolve around providing customers with the best possible service by responding to queries and issues in a timely, helpful fashion.
However, social media customer service differs from traditional customer service. Customer support focuses on social channels such as Facebook and Twitter. It employs digital tools such as social listening, tracking, and online alerts to identify and respond to all customers who have questions or problems. Its ability to monitor is invaluable.
By paying attention to what people are saying about your business or brand online, social media customer service software can offer social media customer service support to everyone talking about the company online — even those who haven't contacted you directly!
For example, if you notice a Twitter user is tweeting about a problem with your product or service, even if they haven't contacted you specifically, by employing social media customer service you can reach out to that user and help solve their problem. This ensures their social media post turns around and becomes a positive experience of your business, product or service instead.
It also relies on sophisticated automation and machine learning to identify and answer frequently asked questions. Where social media customer service software cannot solve a more complex, multi-layered customer problem, it can flag the issue to a real live human so that it can be resolved efficiently during business hours, ensuring that no customers fall through the cracks.
How Can Social Media Customer Service Software Help Your Business?
Social media customer service software can help your business understand who your customers are. This is effective by the real-time insights into your customer demographics and attitude to your brand online.
Social media customer service software also helps improve your relationships with your customers, since it flags conversations, both good and bad, prioritising them for you to respond to appropriately. The software can identify frequently asked questions or recurring problems, which assists in product development and improves your own customer support.
Finally, when it comes to resolving issues, social media customer service software makes sure that any problems are addressed quickly, either through chatbots (if possible) or by creating tickets for your customer service team to deal with promptly. Because it makes customer service more easily accessible, it creates a better customer experience, and, perhaps most importantly, creates a two-way dialogue online between your company and your customers.
When you use social media customer service software, the net result is that you get a positive dialogue with your customers online.
This not only wins the goodwill of your existing customers but results in other, prospective customers also viewing your company or brand in a more favourable light, thus improving your brand value overall.
This is especially important because the conversations happening with your customers online are public, and every individual interaction can influence how the general public perceives your brand. By using the right tools to take control of the conversations happening about your brand on social media, you're helping shape a positive public perception of your brand.
Social Media Software Support Features
Besides the main functionality mentioned above (analytics, chatbots, and social scheduling and publishing), there are other key support features offered by most social media customer service software solutions. Most will have one or more of these features and capabilities:
Rapid, real-time customer service responses consolidated into one unified platform.
Notifications and alerts to address spikes in requests and to monitor sensitive or contentious social media situations.
Intelligent AI which is capable of offering personalisation and minimising errors.
A robust suite of analytics capabilities designed to identify your brand's strengths, weaknesses, and opportunities to improve your social media strategy.
What to Consider When Choosing Social Media Customer Service Software
When choosing the social media customer service software that is right for your business, you'll need to consider your company's specific needs to find the right fit. Volume is likely to be the main consideration! Having an idea of the number of customer queries and mentions that will require addressing on social media will help you understand the service you need.
Whether or not you conduct customer transactions within various time zones around the world is another consideration. If this is the case, you may need software that can offer instant chatbot support to customers outside the time zones of your human customer support agents.
Plus, if you have customers globally, you may also require software that supports multiple languages and can monitor analytics across numerous social media platforms in different countries and language types.
Let's Talk Pricing
Because social media customer service software is offered as a service, the cost associated is usually priced monthly.
The cost for social media customer service software ranges from:
A free (very limited) entry-level offering to £12/agent/month (USD $17/agent/month)
£70/agent/month (USD $99/agent/month) for a basic offering
Up to £360/agent/month (USD $499/agent/month) for software with more advanced features and capabilities.
Top Social Media Customer Software Products for 2023
The top social media customer service software products identified by marketplace comparison websites include offerings from cost-effective and straightforward basic solutions to those that are more advanced and highly-priced.
We've identified the top social media customer service software products for 2023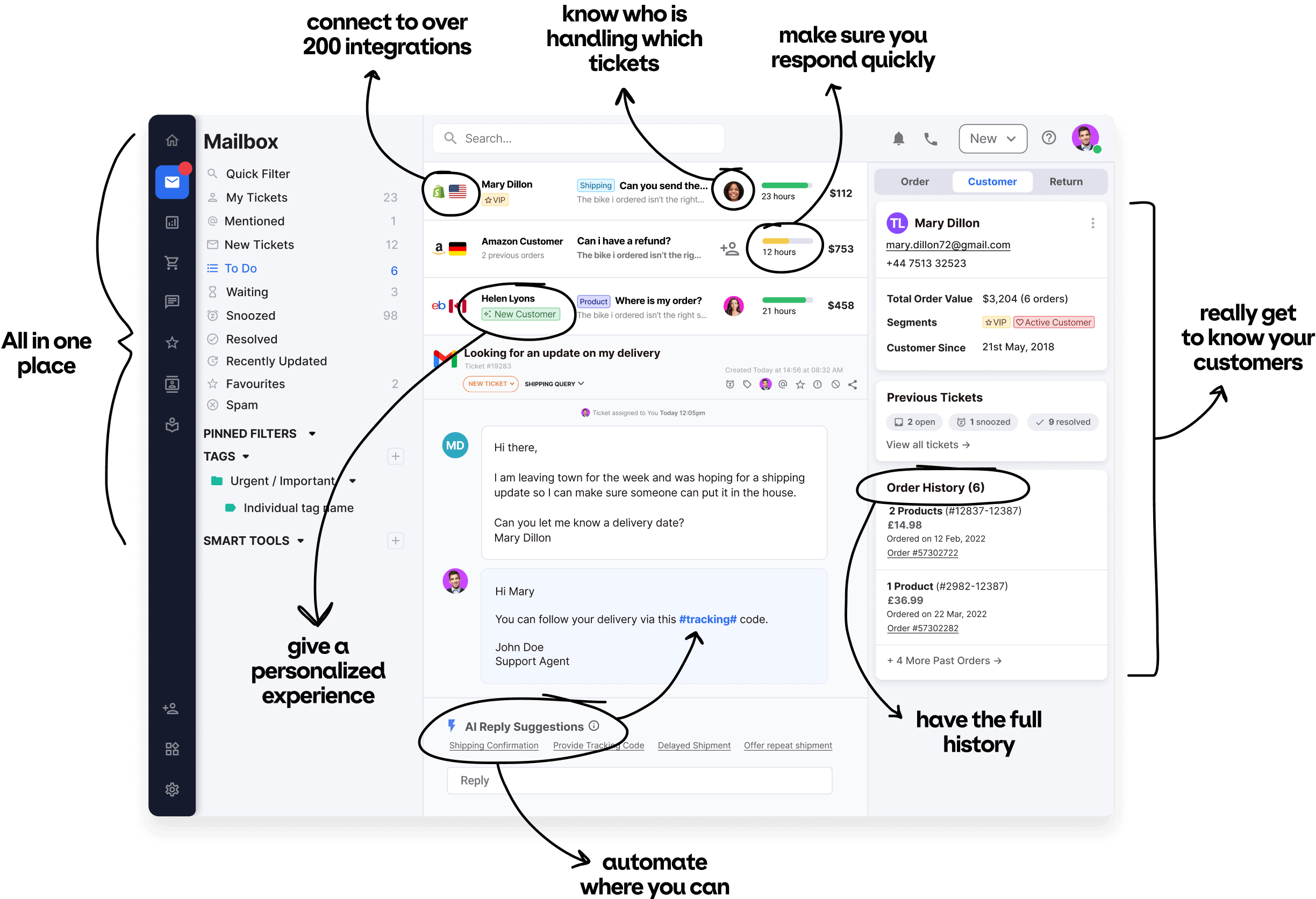 eDesk is the eCommerce helpdesk that centralizes customer support queries from your webstore, marketplaces like Amazon, eBay, Walmart, Etsy and Cdiscount, and your social channels into one simple dashboard.
eDesk helps you support your customers and protect your reputation on social media by connecting Facebook, Instagram and Twitter to one centralised shared inbox. Customers include Suzuki, HP, PayPal, Carparts.com and Superdry.
eDesk offers pricing from £35 (USD 45) per month and new customers can avail of a free 14-day trial, no credit card needed.
Bring your social media customer service together in one place. Try an interactive walkthrough of eDesk right now!
Get a feel for how it all works at your own pace.
2. Conversocial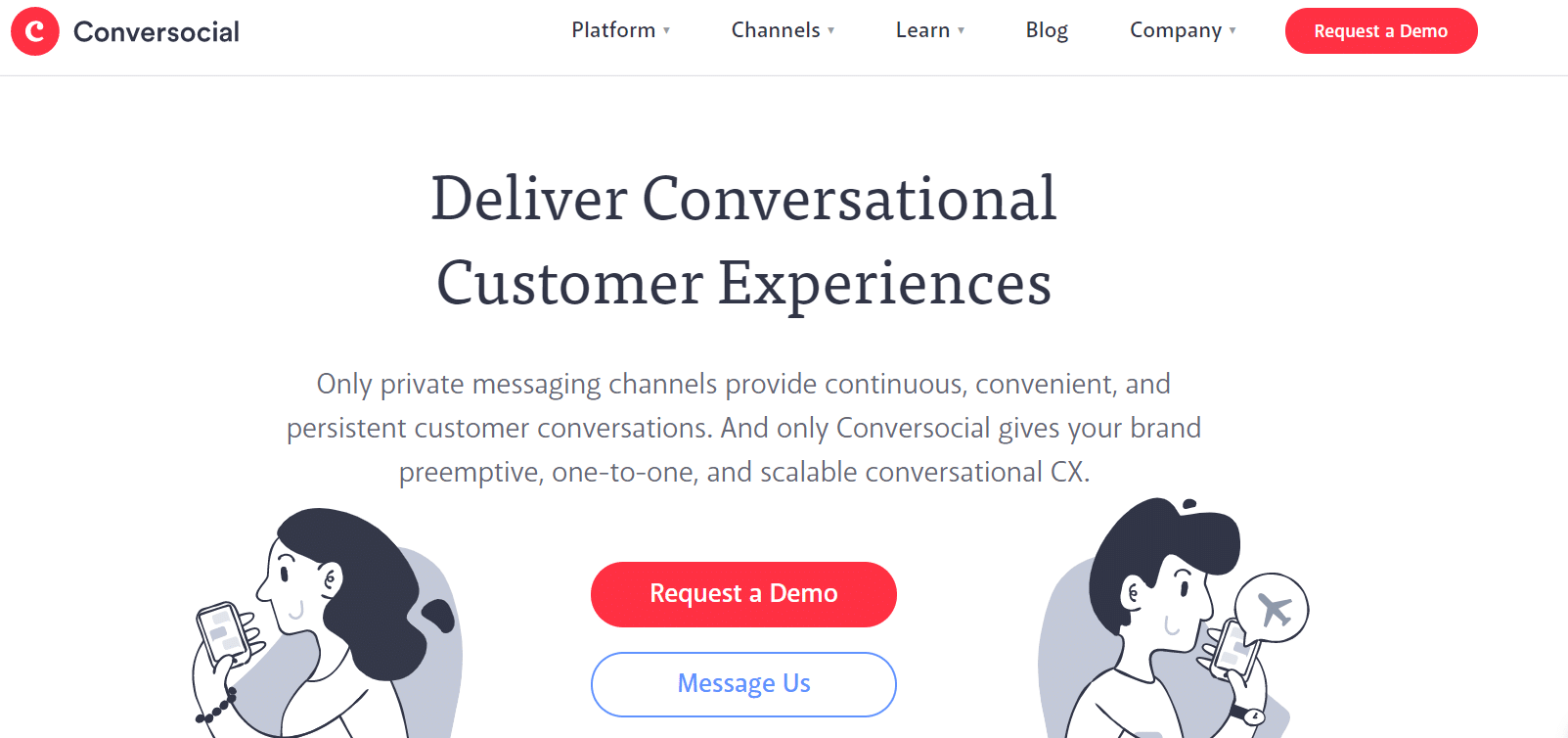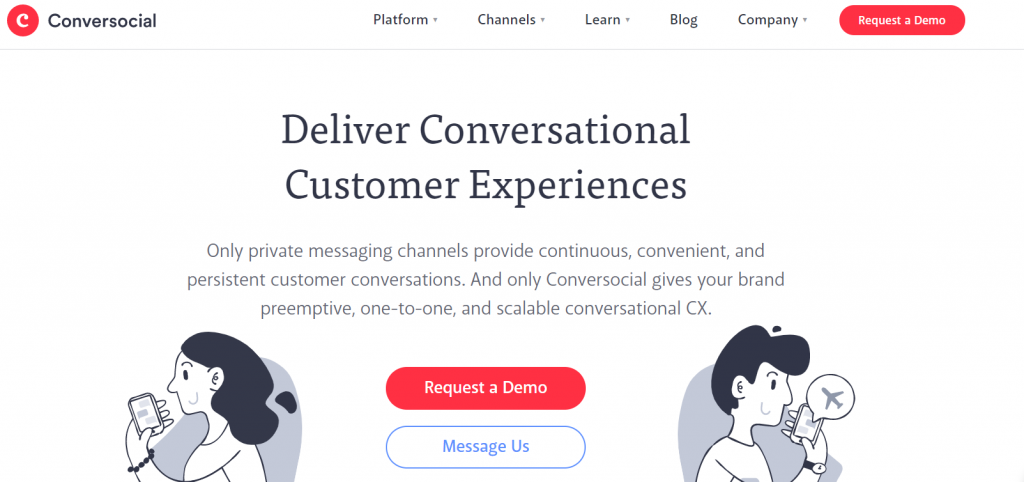 Conversocial describes itself as "the conversational customer experience platform for messaging." Indeed, Conversocial is a social customer service software that enables you to engage in large volumes of social media conversations with your customers by supporting social media channels, live chat and text-based communication.
Using intelligent software that can tap into social messaging and voice channels, Conversocial powers conversational customer experiences for customer service and sales and marketing by offering a seamless, integrated solution for AI-driven bots and human agent-based customer engagement.
The cloud-based software combines intelligent prioritisation with team management workflows. It offers social media monitoring, including social listening and sentiment scoring, and provides insights and facilitates collaborative processes through ticket creation.
Conversocial supports English, German, French, Italian, and Spanish languages.
3. SproutSocial

If your business is set to scale quickly, SproutSocial may be the answer to your social media customer service software needs. SproutSocial offers an all-in-one social management solution that allows customers to maximise their social media strategy by better connecting with audiences and streamlining publishing workflows.
It also offers real-time collaboration and provides meaningful analytics and insights based on available social data, all at scale. It supports English, French, Italian, Portuguese, and Spanish languages.
Its 'standard' option plan begins at £72 (USD 99) per month, per user and £110 (USD 149) per month, per user for its 'professional' option plan.
4. Zoho Desk
Zoho Desk is built to help you provide excellent customer service by prioritising and managing a high volume of customer support requests across several different channels. It allows you to create a knowledge base over time, analyse and improve the performance of your customer support team through intelligent machine learning.
Zoho Desk's flexible, cloud-based help desk support software with Contextual AI allows you to provide streamlined, superior customer service support. It supports German, English, French, Japanese, Portuguese, Russian, Spanish, Turkish, Chinese (Simplified) languages.
Zoho Desk offers a free pricing model for up to three agents; its standard pricing model starts at £9 (USD 12) per agent, per month.
5. Sparkcentral

Sparkcentral is a cloud-based customer service platform that allows you to design, scale, manage, and optimise customer conversations.
It uses AI, chatbots and supports integrations with chat platforms including WhatsApp, Facebook Messenger, and Twitter, in addition to your company's own website and apps — allowing you to consolidate customer communications through any channel into one place at scale.
6. Front
If you're after a simple, entry-level solution, Front may be just the choice for your business. Front allows you to streamline your customer service support by helping bridge email and apps together in a collaborative customer communication platform. More than 6,000 clients use Front to cultivate personalised customer relationships at scale.
Prices start at £7 (USD 9) per user, per month for the most basic pricing plan.
7. Salesforce Digital Engagement
A social media customer service software from CRM leader Salesforce is bound to pack a punch. Indeed, its Digital Engagement software lives up to the heritage of its name, allowing you to engage customers at the right time across any digital channel. That includes mobile messaging, web chat, social networks, and more, to provide a seamless service experience across channels.
8. Sprinklr


Sprinklr offers the world's 'first unified front office for modern channels.' It allows you to consolidate 23 social channels, 11 messaging channels and hundreds of forums, blogs, reviews and news sites online into one comprehensive platform to support your company's marketing, advertising, customer service and engagement initiatives.
Sprinklr uses AI to run its platform and facilitate collaboration to share data and reduce silos across teams within your organisation. The company has 24 offices across 16 countries.
9. LiveAgent
LiveAgent allows you to personalise your customer interactions with an all-in-one help desk solution. Its live chat software is a USP, and it boasts the fastest chat widget on the market. In 2020, its live chat software was rated #1 for SMBs.
LiveAgent's clients include BMW, Yamaha, Huawei and Oxford University. Its pricing includes an entry-level free package with limited support. Higher levels of support progressively add features, with its all-inclusive package pricing at £28 (USD 39) per user, per month.
10. Gladly

Gladly prides itself on personalised customer service by offering a solution designed with people at its centre. Rather than operating a case-centric solution, Gladly enables lifelong customer conversations across multiple channels, meaning each customer is treated uniquely and case history retained.
Gladly ambitiously aims to deliver exceptional customer experiences, increase contact centre generated revenue by up to 10%, and cut technology costs by up to 40% by moving to an all-in-one customer service solution.
Gladly's customers include JetBlue, JOANN, and TUMI. A basic free pricing scheme is available, though to get the most out of its features, you'll want to invest in one of its paid pricing schemes, which range from £27-108 (USD 38-150).
Final Thoughts
Social media customer service or 'social care' as it's often called, is not necessarily a new concept. Yet, many companies still do not integrate social into their multi-channel customer support, and in this day and age, it is a requirement to do so.
Whatever your business's size, you can benefit from integrating social media into your broader, cross-channel customer service strategy. Offering a seamless customer service solution is more crucial now than ever before when customers are online and talking to and about your brand in real-time.
By providing real-time customer support and seamlessly integrating social media into your cross-channel customer service support strategy you can positively impact sales, increase customer loyalty, and more broadly improve your brand's perception both online and offline.