Before we even look at Help Scout live chat alternatives, including eDesk's Live Chat, let's take a step back and look at today's communications environment with a basic question. What do today's customers think of phone calls?
Ask any millennial or member of Gen Z, and the majority may tell you that phone calls are anxiety-inducing and too time-consuming and emails are outdated. In a population that has grown accustomed to texting and using chat apps, more people than ever rely on chat for quick answers, and this is especially true when it comes to eCommerce. Now we're talking! Or perhaps we should say, now we're chatting!
Any eCommerce brand not offering a comprehensive choice of multi-channel support to their customers is missing a trick. Many eCommerce businesses already have customer support software such as help desk software, which has proven to be indispensable when routing customer enquiries and resolving issues.
Live chat adds an additional layer of convenience on top of more traditional customer service solutions because it allows visitors to your website to get answers quickly. Moreover, live chat enhances customer interactions, driving sales and loyalty.
Help Scout is a popular desk software that offers customers near-instant support. It's included by many customer support teams around the world who want to offer their customers multi-channel support that gives customers a wider choice of how to get in touch. Perhaps you've heard of Help Scout desk software or are even using it for your business already.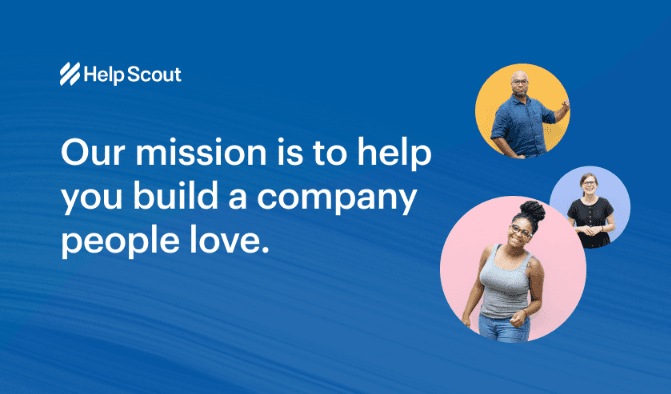 Nevertheless, no single software is right for every business. That's why we've outlined the benefits of some best Help Scout alternatives. Variety is the spice of life and being able to choose the right solution for your business is key when it comes to improving your eCommerce customer support offering. This is especially important to small businesses looking to retain brand loyalty among bigger brands.
What is Help Scout?
Help Scout is a powerful eCommerce multiple channels proposition that manages all of your customer conversations on one platform that is as easy to use as an inbox. Many businesses use it to support customers.
It offers a well-designed user interface and clutter-free features that keep teams aligned and working productively. Help Scout also provides in-depth reporting, a knowledge base, knowledge management and integrations along with its AI chatbot and live chat functionality.
Help Scout is generally well-rated, but some criticisms of it are that it can be difficult to connect multiple mailboxes and that it can sometimes be a little buggy. That said, Help Scout is a category leader and not too long ago included live chat into its features.
Help Scout's live chat feature integrates with the rest of its software, and in addition to engaging with your customers in real-time, it also allows your customers to source their own answers by providing help centre articles for self-help – all within the same tool.
While it's a great product, it's useful to understand why live chat is important and the different options available on the market today.
How live chat can increase sales and improve conversion rates
A user-friendly chat tool can enrich your customer service proposition because it's more than just text-based communication; it's a way of engaging with your customers proactively.
Here are the main ways in which live chat can increase customer satisfaction and the top features you should be looking for when selecting live chat software.
Live chat is unique in that it has the ability to engage your visitors before they even have questions. That's a hallmark of good service! You can use live chat in this way by driving chat prompts with each visitor to your website. This means that the customer doesn't initiate the chat; your eCommerce store does.
It's the equivalent of a sales associate inside a brick-and-mortar store asking a browsing customer, "May I help you?" This sales tactic of proactive messages has been proven to increase conversions.
Visitor engagement is super important. You want to ensure that customers don't navigate away from your website before making a purchase. One way of doing so is by making live announcements on the website while people are browsing. Announcements can drive awareness of upcoming deals and special offers, making them more likely to have more of a browse and make a purchase.
Just like normal email and phone, live chat is part of a multiple channels support selection that eCommerce stores can offer their customers. When a live chat tool includes a routing feature, it allocates incoming chats to agents so that every issue is properly ticketed and handled.
Customer support automation using chatbots
Chatbots can be a useful solution for when a live support agent isn't available to engage with a customer. An example of this is an incoming question or support request out of business hours when your support team isn't around or where queries are better suited for chatbot support, such as frequently asked questions or common queries.
In these instances, an AI-powered chatbot can answer simple questions and create support tickets, saving your agents time whilst continuing to provide your customers with an excellent support service. Using chatbots enables businesses to offer support when their agents are busy or have gone home for the day.
Most live chat software worth their salt will offer reports based on support issues raised in live chat. They may have other more granular reporting features related to live chat, such as which time of day your website gets the highest traffic, or which pages your website visitors browse the longest.
Additionally, live chat can solicit customer feedback, which can then be used to improve processes. Having the right data available in actionable formats is key to improving customer service protocols and overall business processes. The right live chat solution should offer this.
Full product suite integration
Live chat is an important customer service function that should naturally integrate with other systems within the business.
A full suite of products, including support ticket management, a helpdesk and a CRM platform, is needed to ensure that the support process is streamlined and all parts work together.
Seamless integration across the support system is needed to maintain efficiency. An inefficient system creates extra work for support staff and can be frustrating for them and the customers.
Considering different live chat options
When looking for live chat software for your business, it's useful to evaluate your unique business needs. Every business is different so what you need from live chat might be completely different to what a competitor needs.
Factors such as business size, industry and software integration capabilities should all be factors you consider when choosing the right live chat solution for your business.
In creating our list of Help Scout alternatives, we used the following criteria to come up with our list:
Customer ratings
What are customers saying about each live chat software? Most rating systems have a rubrik scale of 1-5. We chose those which have a rating of between 4-5, so you can be assured that the Help Scout competitors suggested have been rated highly by those who've actually used them.
Customer reviews
Customer reviews are important, as feedback from actual clients using the software provides useful insights about firsthand experiences (including the pros and cons) of each live chat option.
Customer case studies
Finally, perhaps the most in-depth information on each of the recommended products is the customer case studies, which provide a rundown of how each product performed against specific customer requirements and how it was able to help solve specific business problems.
Taken together, customer ratings, reviews and case studies all give a good overview of a product and its strengths.
Best Help Scout Live Chat alternatives
Here's a selection of other Live Chat solution providers that can help you choose the best Help Scout alternative for your company.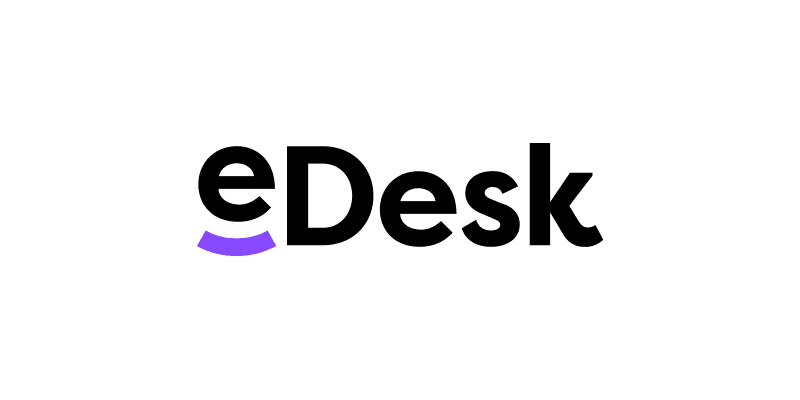 Industry leader eDesk is an established customer service software that focuses on helping eCommerce sellers grow their business through excellent customer service and efficient processes. Whether you sell direct to customers, on marketplaces, or both, eDesk centralises all your customer service tickets and interactions into a ticketing system that uses a unified smarter inbox, streamlining your customer support.
Alongside its robust helpdesk solution, eDesk has recently updated its Live Chat tool, which helps its clients increase productivity, customer engagement, build customer relationships and increase conversion. eDesk is a longtime market leader in eCommerce customer service, and access to their entire suite of customer support tools is included in all pricing plans.
eDesk Live Chat Key Features:
Provides real-time responses, giving website visitors the answers they need in seconds.
White label solution allows you to match the chat widget to your business's custom branding.
Automated messages begin when a customer starts the chat.
Chat connects to the specific URL from where the customer initiates the chat so that the agent sees where the customer is navigating and can support accordingly.
Support for multiple languages and location-specific customer targeting in specific countries with relevant offers.
Integrates with eDesk's suite of eCommerce solutions to centralise customer communications.
Integrations with Shopify, Wix, and most customisable web stores.
Tags and tag groups keep meaningful conversations organised and facilitate problem-solving.
Offers easy set-up so you can get your team up and running quickly.
eDesk Live Chat allows you to easily move between chat and form view.
User interface and navigation are intuitive and easy to use.
Live reporting on offer is designed to improve processes.
Pricing:
eDesk's 'Essentials' plan starts at $59/month billed annually, with up to 300 tickets per month. Advanced plans include the 'Growth' plan at $199 and the 'Scale' plan at $249

Another good Help Scout alternative, LiveAgent offers customer support solutions with an all-in-one helpdesk software. However, it also offers a live chat solution that allows agents to manage multiple chats simultaneously. This means that for the cost of a ticketing system, you also get robust live chat support.
Many of its clients appreciate how easily its live chat integrates with their website and how simple it is to install, onboard and get started. LiveAgent's chat widget is also highly customisable, allowing you to align it with your brand.
Importantly, it also offers video call and voice call support. This means that your agents can start with live chat to help a customer and move on to video-based support.
LiveAgent Key Features:
Easy implementation with intuitive user interface.
Video call voice call support, along with file sharing.
Automated responses.
Ability to set predefined answers to frequently asked questions.
Proactive chat.
Live chat session tracking for marketing use – integration with Google Analytics.
Pricing:
Starts at $15/month.
Free trial offered.

A challenging competitor to Help Scout, HappyFox Chat is known for having an interactive interface that allows chats to be managed in real-time. It syncs with third-party apps, allowing you to join up the live chat portion of your customer support with the rest of your toolkit.
It offers automated responses, widget customisation, live chat language auto-detection and translation. Its reporting capabilities are also robust.
HappyFox Chat Key Features:
Routes chats to the appropriate department.
Offers detailed analytics reports.
Multi-lingual support.
Intuitive, easy-to-operate user interface.
Integrates with third-party apps.
Pricing:
Plans start at $29/month.
Free 14-day trial.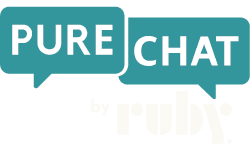 Also among the leading Help Scout competitors, Pure Chat is an online chat software that helps businesses engage with their customers online. It allows you to create and set common responses to frequently asked questions to help save agents' time. It also offers a proactive chat messages feature which is easy to set up and drives direct engagement with website visitors.
Overall, Pure Chat is easy to set up and use. You can customise your branding in its chat widget.
Pure Chat Key Features:
Offers template messages for reduced response times.
Proactive chat increases engagement.
Easy to set up.
Ideal for WordPress users, it has the ability to download the plugin so that live chat can be implemented on a WordPress site easily.
Customisable.
Offline message forms help capture leads.
Pricing:
Basic plan starts at $39/month.

Well in the running with Help Scout alternatives, Help Crunch offers a real-time live chat solution for your website visitors. It offers proactive chat based on users' browser behaviour and can customise conversations based on this. Personalisation is one of its top features.
Help Crunch is also able to capture leads and qualify them so that you can improve your targeting and marketing efforts. Its customisation options include design capability and branding of the live chat widget on your website so that you can ensure it's in line with your brand.
Importantly, Help Crunch has a simple interface that is easy to use.
Help Crunch Key features:
Routes live chats to the appropriate department.
Offers automated responses to frequently asked questions.
Offers online forms for customer data collection when your agents aren't available.
Offers audience targeting intelligence.
Pricing:
Standard Plan: $15/team member/month.
Premium Plan: $20/team member/month.
Enterprise Plan: Custom quotation.
14-day free trial offered.
Final thoughts
There have been a lot of exciting developments in the world of live chat as this feature continues to gain in popularity. As eCommerce businesses and DTC brands continue to expand and improve their approach to customer experience, live chat will be a key focus area for delivering high-quality customer support and experience that wins customer loyalty.
Understanding the importance of live chat and the different options available on the market, and how they can integrate with your existing customer service software and eCommerce platforms is imperative to building a modern customer support strategy. Live chat is a value-add that should be at the centre of every business's strategy.
Want to get started with Live Chat? Get started today and see how you can increase sales and customer satisfaction with Live Chat.