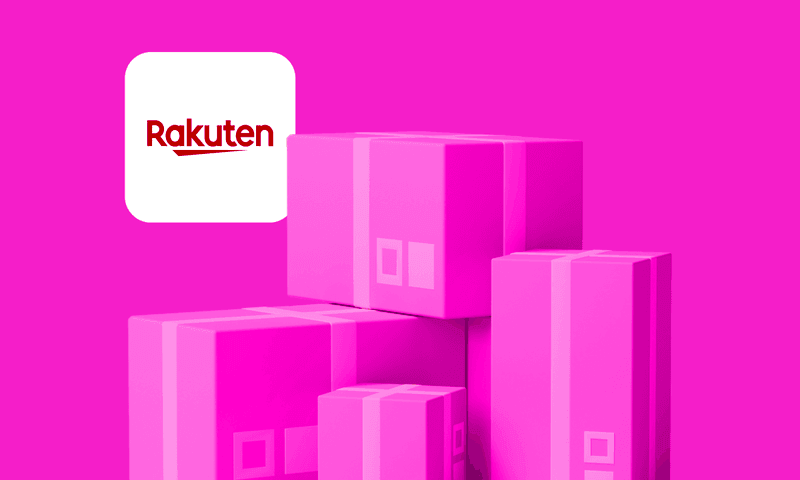 Rakuten PriceMinister is also known as Rakuten France. The Rakuten global marketplace is known as the Amazon of Japan as it accounts for 27% of the total eCommerce market share within Japan, and is slowly overtaking well-known worldwide marketplaces expanding its international market.
Rakuten marketplace was initially founded in 1997 as an eCommerce marketplace and has grown rapidly since then. Rakuten took over by buying out and partnering with as many international marketplaces as they could. Thanks to the birth of Rakuten France the local marketplace is now available to partner up with eCommerce retailers from some European countries such as France, Spain, Ukraine, and the United Kingdom.
To sell on the global Rakuten platform, however, you'll need a Japanese bank account, but partnering up with this online marketplace will help you to grow your online store. We're going to show you how to do exactly that in this article and give you some tips and tricks along the way, such as tools you can use from our site, to keep customer satisfaction at a high
TL;DR
Should you sell on Rakuten France? – You'll need to look to see if it makes financial sense, as selling on the Rakuten website can be costly. However, making the commitment can grow your eCommerce store immensely.
How much does it cost? – There are 3 plans to choose from, each requiring less commission the higher the price.
How to become a seller and the information you'll need to sign up to sell .
How to keep customers happy no matter where you sell.
Should you become a Rakuten France seller?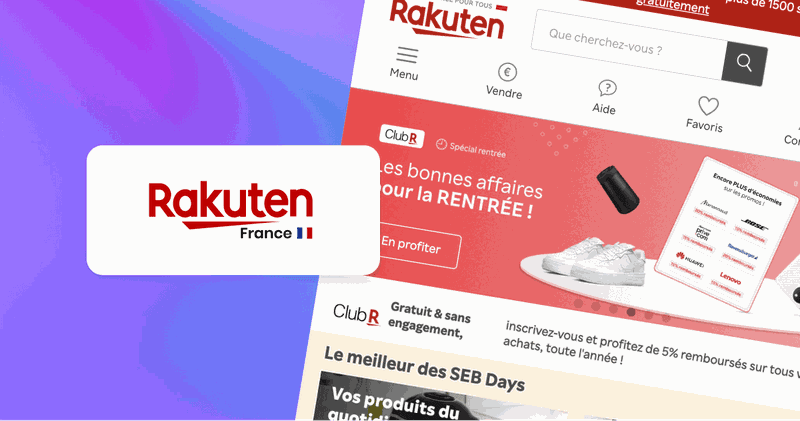 Selling on Rakuten France can be rather costly for smaller businesses, but if you're willing and ready to take that leap… your eCommerce store will flourish, and we have some extremely useful tools, such as a smart inbox and extensive knowledgebase, to ensure your customer service can scale. This article will help you decide if Rakuten France is right for your business.
How much does it cost to become a Rakuten France seller?
Rakuten France has 3 different plans to choose from when registering. The Classic for €39 a month, the Extend for €199 a month, and the Absolute for €499 a month. Each plan drops in sales commission as the price gets higher. There is also an additional fee you'll need to pay for each item sold. The individual listing fee is dependent on the price of the item being sold, and these fees are to help support loyalty bonus programs that are offered to Rakuten customers.
Different categories have different commission percentages which you need to adhere to. For Category A (TV and PC components), the lowest commission rate can be as low as 7% for the Absolute plan and as high as 13% for the Classic plan. Category E(art collection and jewellery), however, ranges from 17% for the Absolute plan and up to 23% for the Classic plan. There's an additional 2% commission on used items, and a further 2% if you are not a French merchant.
Taking all of this into consideration will help you decide on which plan will benefit your business the most.
How to become a seller and the information you'll need
Sign up to start selling on the Rakuten seller portal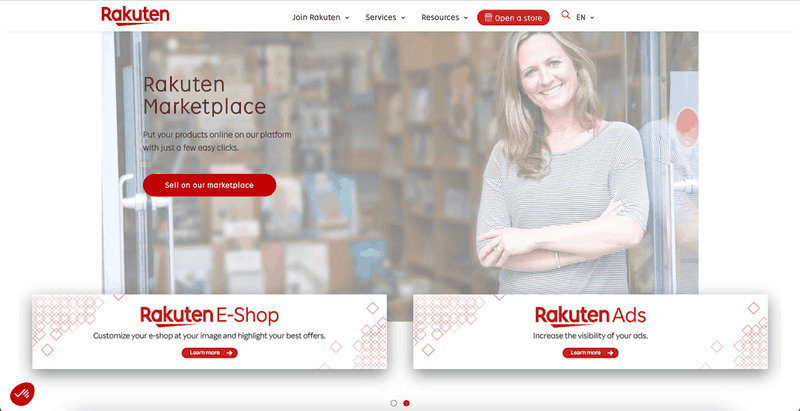 The first thing you'll need to do before anything else is to sign up. Rakuten operates globally and continues to buy up more marketplaces to expand its reign.
Since the purchase of Priceminister, retailers from some countries in Europe can sign up to sell on Rakuten France.
Ratuken usually takes 3 to 10 business days to accept new merchants
Some of the pre-requisites you'll need
You'll need an account with Rakuten
Your own products with the following barcode formats
UPC
EAN
JAN
ISBN
Your own brand name
Unique manufacturer ID
A list of your products using the RMS web tool
Who is eligible to sell on the Rakuten France online marketplace
Some countries from Europe can sign up to sell on Rakuten France, however not all brands meet the criteria. These countries include France, Germany, and the United Kingdom. You'll also need to make sure you have all the information you need when applying.
Choose which plan to take, and then list your items, with photos and descriptions, under the category they fall under.
When you have come to an agreement with Rakuten France, and all the T's have been crossed and I's dotted, you'll be set up with a Rakuten seller portal to start selling on the online marketplace.
Upside to selling on the Rakuten marketplace
There are multiple advantages to selling on Rakuten France. One such example is that Rakuten France is the third largest Rakuten marketplace, after Japan and the USA. Being the third largest Rakuten marketplace, it carries with it many opportunities to do business with the French.
Secondly, Rakuten France is the first online marketplace that allows the buying and selling of second-hand products.
The third thing to add to the list of Rakuten France benefits is the wide range of services it has to offer to ensure your store is well supported, including media, digital content, and fintech.
Rakuten also offers ads you can use to improve visibility of your business, cutting out the middle man of marketing firms. And as you only pay when a customer clicks on the ad you have made, your money is well spent.
Rakuten also provides each seller with an eCommerce consultant, to review your products and brand, as well as offer ideas on how you can improve your business and sell more.
What different kinds of items can merchants sell on Rakuten France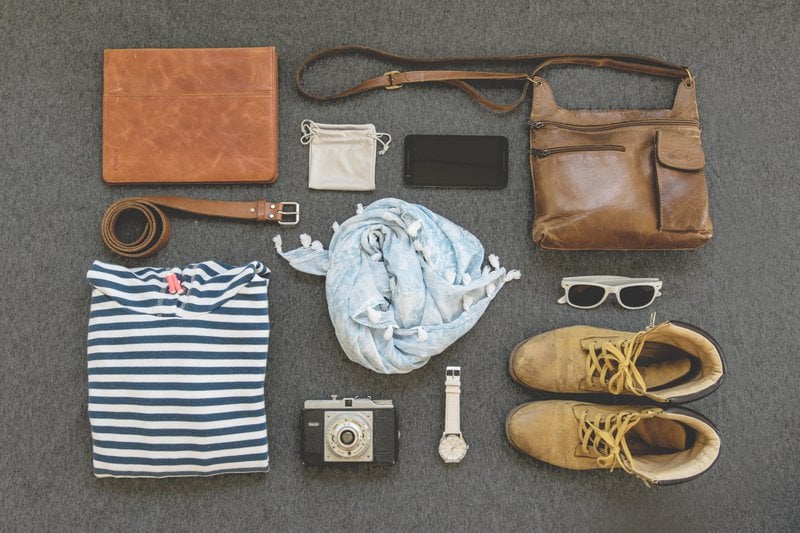 There are a wide range of items you can sell on Rakuten France, with 5 major product categories, and varying commission with each:
Category A, the lowest commission rate, includes things like television and computer components.
Category B, the next highest commission rate, includes electronics, telephony, image and sounds, small and large appliances, video games and their consoles (excluding accessories), software, music, video, musical instruments, and tires.
Category C, the middle category with a median type of commission rate, includes DIY and gardening.
Category D has the second-highest commission rate and includes books, stationery, fashion, watches, e-cigarettes or vapes, kids toys, decoration, furniture, leisure, culinary art, household linen, accessories (for electronic, appliances, and automotive), computer consumables, headphones, microphones, cosmetics, wine, and gastronomy.
Category E, the category with the highest commission rate, includes art collectables, and jewellery
Who takes care of the shipping?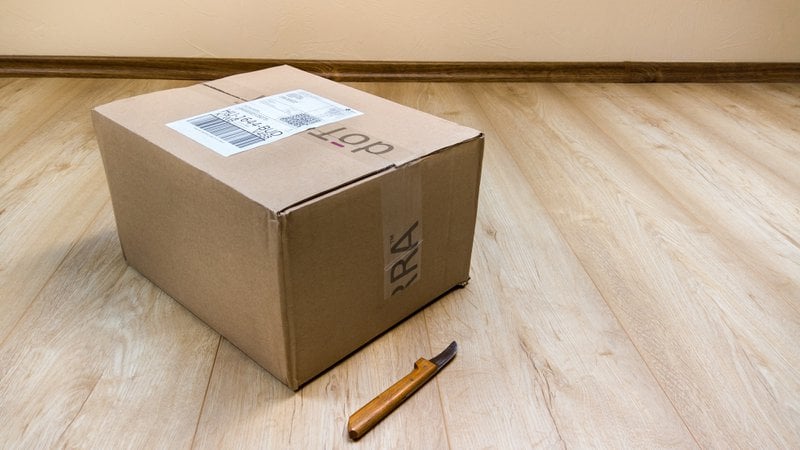 Retailers can use Rakuten's shipping methods or their own. Going through Rakuten is a little more expensive, but avoids the uncertainties associated with alternative shipping methods that may be cheaper. Your choice of shipper will have to meet Rakuten's required standards of service delivery.
It's a great idea to offer different methods of shipping to your buyers. While customers may usually take the cheapest option, having the option for your customers to use other shipping methods will be advantageous to your brand as well as give the customer the freedom of choice.
How long it takes to get paid
Rakuten pays out weekly into your bank account.
How to keep customers happy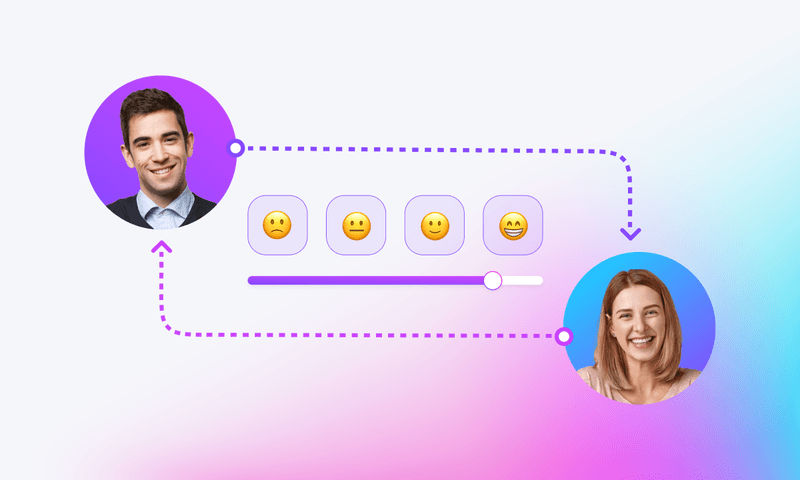 Branching out and growing will definitely have an impact on your customer service, however, you can make sure that the impact it has is a positive one. As your company grows and your profit margins soar, remember not to neglect those who have played a massive part in its success – your customers.
We have partnered with Ratuken so you can integrate your account within eDesk to see customer messages from everywhere you sell all in one place. Our All-In-One help desk for eCommerce offers automation tools to help you assist a greater number of customers in a shorter time. And to offer real-time responses, our live-chat tool is the perfect way to go about it.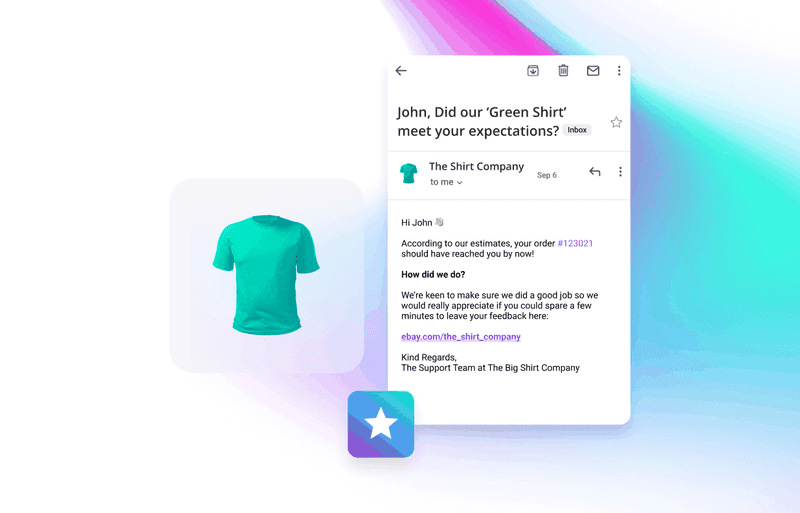 Great customer service leads to great customer reviews, so ensure that customers are happy, and attend to any issues that they may have from the feedback they give.
Our feedback tool is a great way to attend to all and any complaints before they get out of hand. You'll automatically be able to track all customer feedback, both positive and negative, so you can reinforce the aspects of your business that customers find appealing, and improve those which they do not.
Responsibility for returns
Each retailer on the marketplace defines their own terms for returns. It is up to the buyer to check the retailer's return policy on all items, and up to the retailer to ensure the return policy is available for the buyer.
Marketing your eCommerce business
Rakuten France has many advertising opportunities for you to use in order to increase visibility of your business. There are also bonus points offered for every purchase made which loyal customers can use to gain discounts on future purchases.
It is, however, still wise to keep marketing your business on other platforms to maximize as much business as you can. The main objective, after all, is to grow your business, increase sales, and create a better shopping experience for both new buyers and repeated buyers.
One free marketing technique is to spice up your market on the Rakuten marketplace. Create personalized custom pages for all of your products to catch the attention of the buyer.
Even use your own website to market your Rakuten store to make more sales on both platforms. Setting up an online store is easy, all you'll need to do is register with Shopify, another integration with eDesk, and take it from there.
To wrap up
Rakuten is an international market, and selling through Rakuten France is a huge step in the right direction for business expansion. Rakuten has worked hard to provide retailers with a great platform to set up their eCommerce business. If Rakuten accepts your application and invites you to start selling products on its marketplace, you can expect a huge increase in sales.
Just remember that with your store growing, you'll need to maintain or even better your level of customer service, so why not give our Help Desk a try, free for two weeks!