Mobile devices like smartphones and tablets offer you the convenience of buying and selling things at the click of a button. Mobile commerce is an eCommerce category that has quickly gained popularity owing to the ease of transacting.
In 2021 specifically, mobile commerce sales are expected to capture a 72.9% share of the total retail eCommerce sales worldwide. The rapid penetration of smartphones into our lives is undoubtedly the driving force behind its growth.
At a combined number of 1.46 billion users USA, India, and China are the top countries with the most smartphone users. The global smartphone market revenue continues to skyrocket thanks to the rapidly increasing selling price of mobile phones.
The Global Payments Report 2021 by Worldpay from FIS emphasizes the role of the ongoing pandemic in accelerating the wide-scale adoption of mobile commerce.
The trend is supported by the enhanced computing power of these wireless devices coupled with multifunctional mCommerce applications. According to a market forecast by Mordor Intelligence, the mobile payments market is set to grow at a CAGR of 24.5% from 2021 to 2026.
8 Trends to Consider for an Effective Mobile Commerce Strategy
Without a doubt, the potential for mCommerce markets is huge in the coming years. Research shows that 79% of smartphone users placed an order online using their mobile device in the last six months. That is a remarkable statistic to leverage, given the world is still operating online due to the looming pandemic and will continue to do so for time immemorial.
Therefore, businesses can utilize the opportunity by designing an effective strategy based on recent industry trends. If you are in a similar space, here is a list of eight trends you must consider for an efficient mCommerce strategy:
1. Proximity Marketing
Online shopping displaced the charm of visiting brick-and-mortar stores. Businesses are leveraging technology to attract customers within a set radius of their retail stores. The concept is supported by around 57% of customers who agree to engage with location-based advertising.
WiFi and BLE-powered Beacons target customers who are willing to share their current location to receive customized offers and discounts. Retailers strategically place the beacons around their store, which connect to the customers' Bluetooth-enabled app.
The beacon sends a signal (read: a sales message) to the mobile device when the customer is near the store. Introducing proximity marketing in your mCommerce strategy allows you to pull customers to your physical store through personalized communication on their mobile devices.
2. One-Click Ordering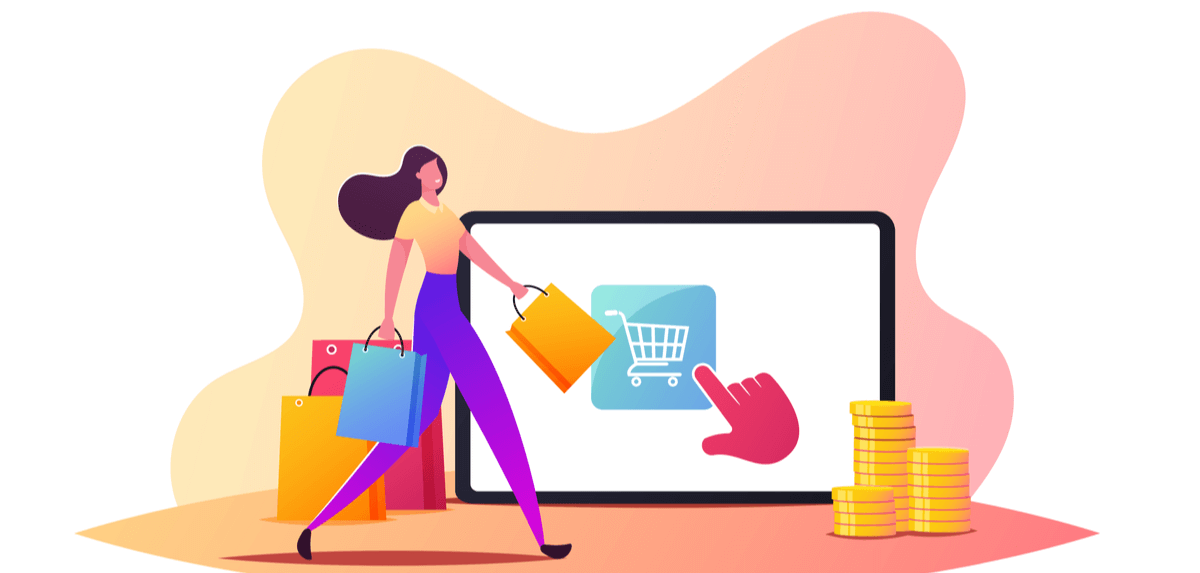 Online shopping requires customers to enter vital information related to their identity, address, and payment mode. Repeatedly entering the same information on every purchase may lead to frustration and impact purchase decisions.
Do not be surprised when we tell you that a complicated checkout process is the reason behind 18% of cart abandonments. Most of the carts abandoned on mobile commerce apps are due to the inconvenience of entering their vital data over a small screen.
If we study the device-wise cart abandonment rate, it is around 97% for mobile sites, 68% on desktop sites, and only 20% on mobile applications. Ease-of-use is essential for a satisfactory customer experience.
A mobile commerce application allows users to store their information securely. One-click ordering through a mobile commerce app offers them the convenience of hassle-free shopping. It completes the buying cycle with just one click.
Amazon's 1-click process offers its customers the option to either add an item to the cart or purchase it immediately by simply adding the credit card details (the CVV number, more precisely). Needless to say, this feature has been a game-changer for the eCommerce giant.
Any eCommerce business can increase conversions by 35.26% with a better checkout design. The "one-click" process is a way to do that.
Related: 20 Ways to Boost Your eCommerce Conversion Rates
3. Smart Site Search and Navigation
Mobile devices have smaller screens that are not comfortable for site-searching and navigation. Ensure your mCommerce application has a well-designed UI to facilitate frictionless search and navigation through the wide variety of products you offer.
Customers prefer using the search bar for finding the products while shopping on mobile applications and sites. Smart site search matches the results perfectly with the search terms.
According to a site search analytics study by Econsultancy, 4.63% of conversions are recorded from visitors using search, and they contribute around 13.8% of the revenues.
Displaying filtered results quickly ensures a great UX on your mCommerce app delivering higher conversions and more repeat customers.
4. Image Recognition Technology
This particular technology is finding more applications in the eCommerce space as AI gets smarter and ML evolves. Mobile applications with in-built scanners capture, match, and recognize images of the same or similar products available for sale.
This helps customers compare prices and features before buying products in-store or even online. Leverage image recognition technology and enable users to search for more product details and catalogs through visual search.
Adding the feature to your mobile commerce application makes the shopping experience seamless. Customers can scan images in advertisements or products owned by others to search and order them through the app itself.
5. Smart Personalization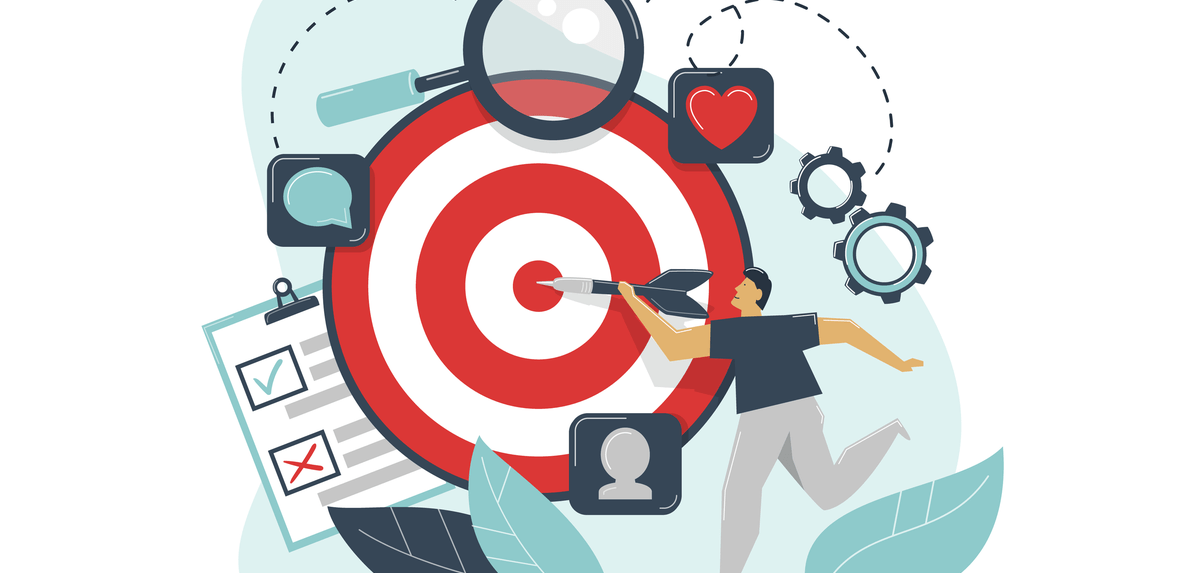 Personalized marketing helps retain customers. Research indicates 80% of customers prefer buying from a brand providing customized experiences. Carefully planned personalization strategies with due permission of data usage can drive customer satisfaction to higher levels.
You can focus on the behavioral segmentation of customers and push preference-based communication. Record the website browsing behavior of your target audience and collect their contextual data such as location and weather to create a unique message for each buyer.
Data-driven personalized communication improves sales conversions, as you can ensure the customer receives usable information at the right time. A consumer survey conducted by SmarterHQ reveals 72% of customers engage with personalized messaging, and 90% may willingly share behavioral data in return.
6. Voice Shopping
Smart speakers and voice assistants such as Siri and Alexa have been around since 2011, but voice shopping is gaining momentum. It is estimated to grow up to $40 billion by 2022, which is a gigantic jump compared to $2 billion in 2018.
Voice search is being extensively used now to research products, place orders, and track delivery. Customers are also using voice to contact customer support, review, and reorder items.
As 27% of voice searches happen on mobile devices, it is imperative to add the feature to your mobile commerce applications. The convenience of voice shopping and quick accessibility makes it a preferred feature for most online shoppers.
Therefore, optimize your mobile app for voice search. The technology enables mobile phone users to ask hyperlocal questions like "coffee shops near me" or "supermarkets near me."
Optimize the mobile SEO in such a way that your app and your mobile site can tackle on-the-go local and vocal queries easily. For instance, if your website has been created on Squarespace, you can refer to the SEO checklist to identify issues and fix them. Ensure your XML sitemaps are readable for website visitors and search engines. Optimized mobile websites also deliver quick load times.
7. Crypto Payments
Cryptocurrency is no longer just a buzzword; the technology has arrived and how. The cryptocurrency market is expected to be worth $1.40 billion in 2024. It is forecasted to grow at a CAGR of 6.18% from 2019 to 2024.
Blockchain wallets are set to replace traditional payment processes. You must consider adding the option to your mCommerce application to make it future-proof as more customers are gaining interest in crypto payments.
Apart from obvious portability, they also boast of QR code compatibility, which makes instantly digital payments hassle-free. Other reasons this form of currency is driving attention are faster transactions, low costs, anonymity, and improved security.
Therefore, integrating APIs from a trusted cryptocurrency platform into your mobile application provides you with a secure and customized wallet to accept multiple currencies acceptable globally. Plus, that is convenient.
8. Social Commerce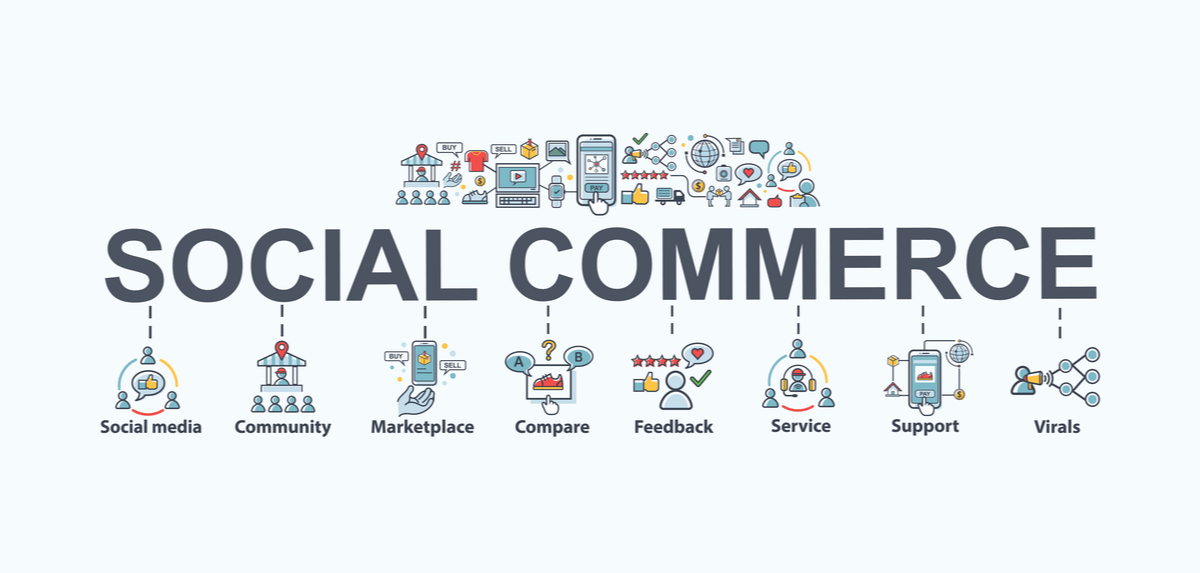 The year 2021 started with around 4.20 billion active social media users, and the numbers are growing steadily. Approximately 99% of them access the platforms through a mobile device. Businesses were earlier using social media to create brand awareness and driving leads, but recently they realized they could also sell through it.
Social commerce has enormous potential owing to the popularity of these platforms and the ease of conversions. Facebook and Instagram are now offering shoppable posts and tag your products in them.
Customers can, therefore, get all information about the products and place an order through the platform itself. Instagram Shops mainly help businesses create a customizable storefront where the collections can be showcased hassle-free.
A study of Instagram shoppable posts suggests a boost of 1416% in traffic and 20% in revenue. Customer engagement and consistent revenue generation ensure the growth of this trend in 2021 and beyond.
Mobile Commerce is Booming
The industry is predicted to grow as mobile device penetration continues worldwide. Mcommerce is the most convenient and efficient shopping process for customers who prefer to shop online — all by tapping a few fingers.
Therefore, make sure you stay updated with mCommerce trends to offer the best user experience and encourage customer loyalty. Implementing a well-structured mobile commerce strategy can improve your ROI drastically.