We know our Live Chat tool is the best Freshdesk alternative for online sellers, and we want you to come to that conclusion too, so here's a round up of your choices, and the pros and cons associated with each of them.
Most eCommerce businesses today are keenly aware that customers expect answers quickly and that live chat is an ideal way of elevating customer support to meet this need. When it comes to eCommerce customer support tools, we've honed in on the industry leaders that offer live chat functionality — a must-have for today's eCommerce businesses.
Freshdesk is a customer support solution used by many eCommerce – and particularly DTC – businesses. Its customer messaging software, Freshchat, provides live chat to business websites, letting brands communicate with their customers in real-time as they browse.
Freshchat typically has positive ratings online and many of its clients are very happy with its customer service solutions, including its chat functionality. However, one size does not fit all, and if you're thinking about making the switch, or simply comparing options before making a decision, it's useful to know what else is out there.
Freshchat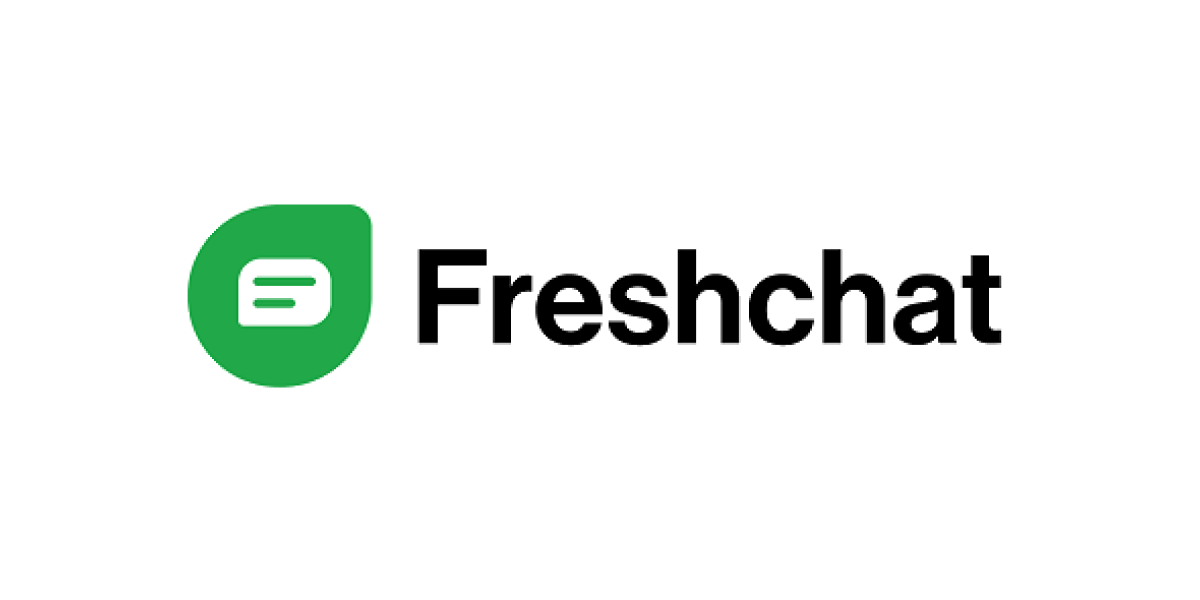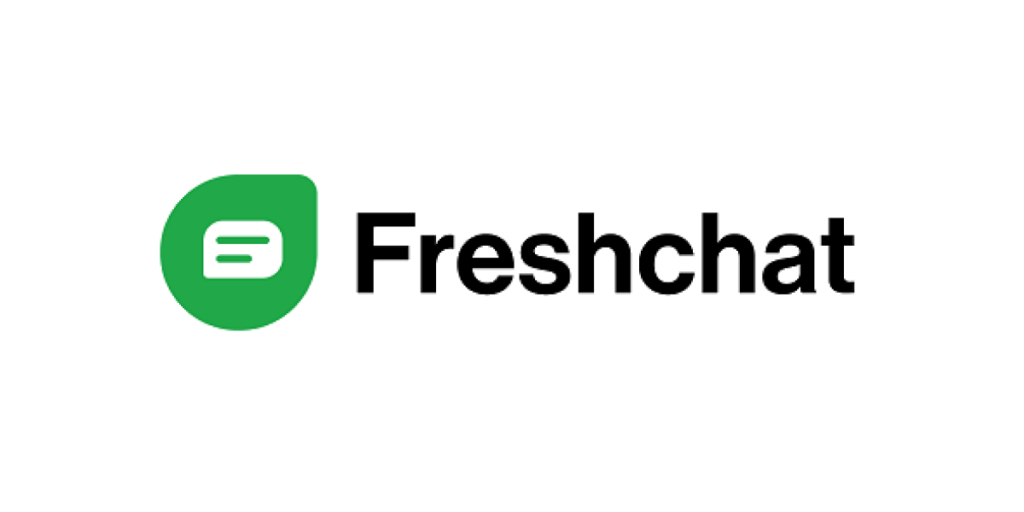 Freshchat is Freshdesk's live chat software, specifically designed for sales and customer success teams to communicate with customers in real-time. It provides some very useful features, including:
This is where customer engagement happens via the chat widget as soon as they enter the website. It's analogous to a shop clerk asking "How may I help you?" when you enter a brick-and-mortar store.
Targeted outbound messages
Live chat software like Freshchat can view a customer's behaviour on the website and can provide targeted information or help the customer proactively depending on what they are browsing. This is a value-add that shows the customer you care about their experience and want to ensure they have all the information they need to make a purchase.
Customers often have questions about products or services. Rather than taking the time to telephone a call centre or send an email, live chat offers a fast and efficient way to answer your customers' questions right away as they browse your website.
Freshchat, like many other live chat softwares, offers the above features. It is a modern way to engage with customers and improve the customer experience while managing overall eCommerce customer support in one centralised helpdesk.
Freshchat Pros:
With Freshchat, you can manage your customer service support across multiple platforms. Freshchat joins up all of the different channels by which a customer might contact your business, such as email, WhatsApp, Apple Business Chat, Facebook Messenger and more.
Freshchat integrates with over 600 apps. This makes it easy to boost your customer support with the apps you're already using to run your business.
It offers an AI chatbot called "Freddy AI" that can automatically be deployed based on certain triggers. For example, when a customer asks a frequently asked question, the chatbot can leap into action by providing a programmed answer from the knowledge base. This is useful in saving your agents time from repetitive tasks.
Freshchat offers in-messenger FAQs to allow customers to find answers to their own questions easily while, again, freeing up your agents' valuable time.
Freshchat Cons:
While Freshchat has many great features such as those listed above, here are some pain points experienced by its users:
Freshchat requires agents to constantly switch between different tools to retrieve information to solve a ticket. This can be cumbersome.
Freshchat can be difficult to set up. It requires proper implementation and a demo session to understand how to use the software. It's not really a "plug-and-play" solution.
There has been some criticism online of Freshchat's chat communication with customers. Reviews allude to it being somewhat transactional, meaning that relationships aren't built and nurtured.
Freshchat's billing model is "per user, per month". This can be a drawback for companies scaling quickly and hiring additional agents.
Now that we've discussed the pros and cons of Freshchat, let's have a look at the competitors available on the market. We'll go through their pros and cons, so that proper comparisons can be made.
eDesk Live Chat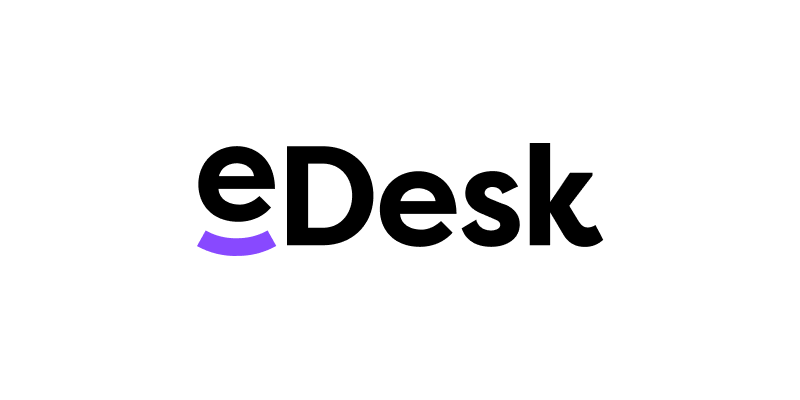 eDesk is a well-regarded customer service software that focuses on helping eCommerce sellers grow their business through excellent customer service and efficient processes.
It offers a robust helpdesk, and has recently launched updated eDesk Live Chat, which helps its clients increase productivity and customer engagement, build customer relationships, and increase conversion. eDesk is a longtime market leader in eCommerce customer service, and its Live Chat solutions pack a punch.
eDesk Live Chat Pros:
Provides real-time responses, giving website visitors the answers they need in seconds.
White label solution allows you to match the chat widget to your business's custom branding.
Automated messages begin when a customer starts the chat.
Chat connects to the specific URL to provide context before a conversation even starts.
Prompt your buyers with automated messages with special offers or social proof related to the pages they are browsing, or where they are from, to give them the confidence to purchase.
Highlight special offers and seasonal promotions by pre-emptively providing links to information that your web store visitors might find useful.
Self Service links appear as soon as a customer clicks on Live Chat.
Support for multiple languages and location-specific customer targeting in specific countries with relevant offers.
Included with eDesk's suite of eCommerce solutions to centralise customer communications.
With all the information they need at their fingertips, your support team can easily resolve issues, dramatically increasing the chances of making a sale.
Integration with Shopify, Wix and most customisable web stores.
Tags and tag groups keep conversations organised and facilitate problem-solving.
Easy set-up so you can get your team up and running quickly.
eDesk Live Chat allows you to easily move between chat and form view.
User interface and navigation are intuitive and easy to use.
Live reporting on offer is designed to improve processes.
Even when your support agents are offline, a contact form will show so you never miss a message.
eDesk Live Chat Cons:
eDesk Live Chat does not integrate with Amazon or eBay stores.
Help Scout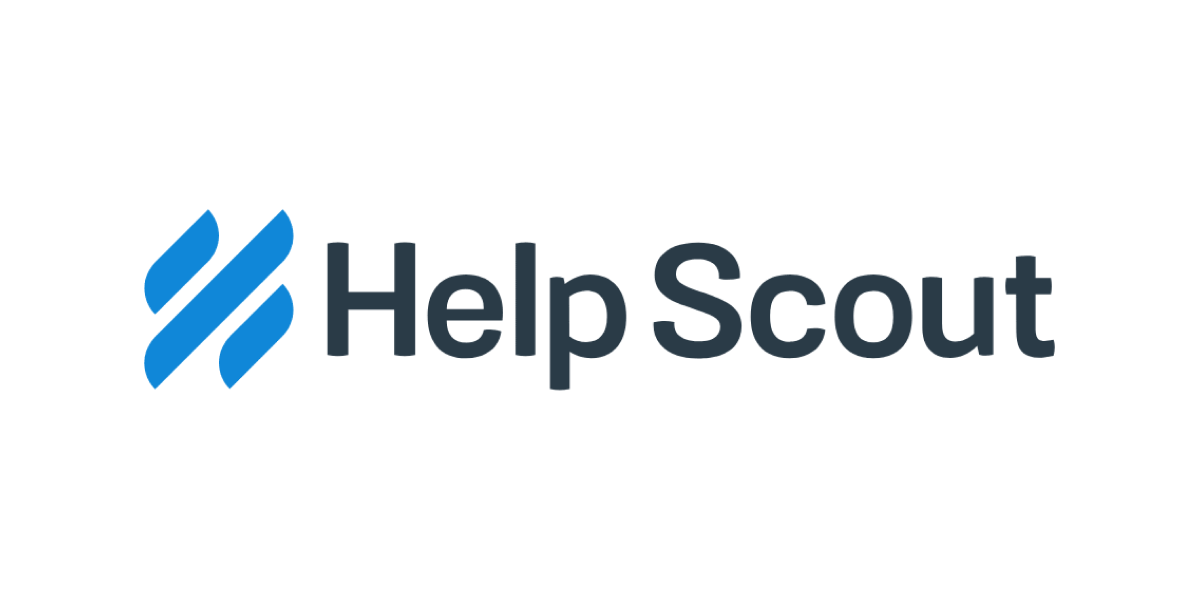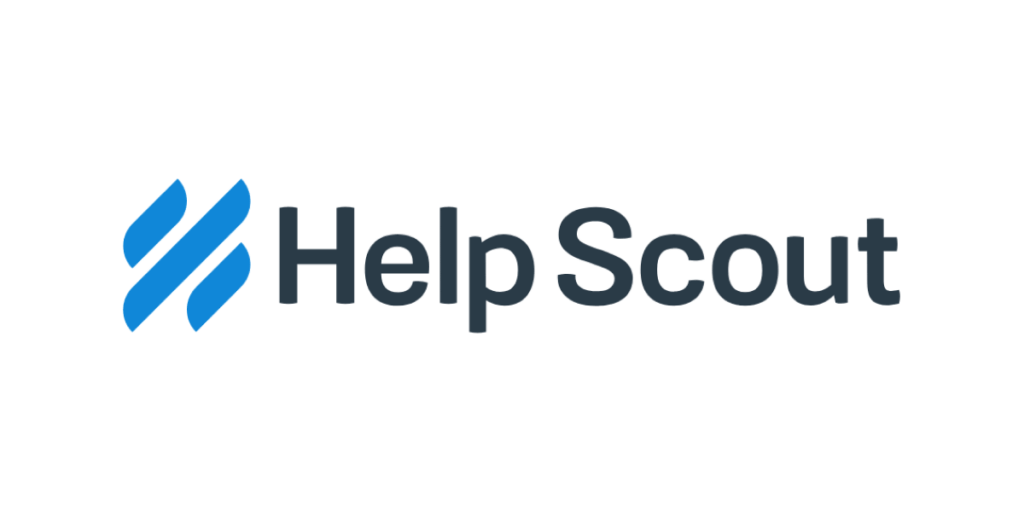 Help Scout is a customer service platform that allows you to manage all of your customer conversations in one place. It's a powerful platform that looks and feels like an inbox.
It offers many features, including live chat, messaging, knowledge base, reporting, workflow management and many integrations, including with Shopify.
Help Scout Pros:
Easy and intuitive to use, since it mimics your inbox.
Designed to help maintain workflows using positive collaboration solutions for internal teams.
Offers a knowledge base feature that contains all of your frequently asked questions. This can be used by chatbots to provide automated help to customers on the spot, or by agents using a reply template to field common questions quickly and easily.
Uses customer intent data to provide behaviour-driven messages to visitors directly on the website.
Platform customisation options mean that Help Scout's chat widget can align with your company's branding.
Help Scout's detailed reporting options are top-notch. It can provide information on metrics including the number of conversations, happiness scores, and more.
Help Scout Cons:
Its mobile app UX design could use improvement.
When agents save drafts of replies, the system can sometimes become buggy.
Connecting multiple mailboxes can be complicated and require advanced IT support.
If you have multiple eCommerce stores, it is not possible to add more than one store to the same Help Scout account. You will need to log in and out of each account.
Help Scout has a "per user, per month" billing plan, which can add up quickly if your business scales and adds agents to support increased customer volume.
Re:amaze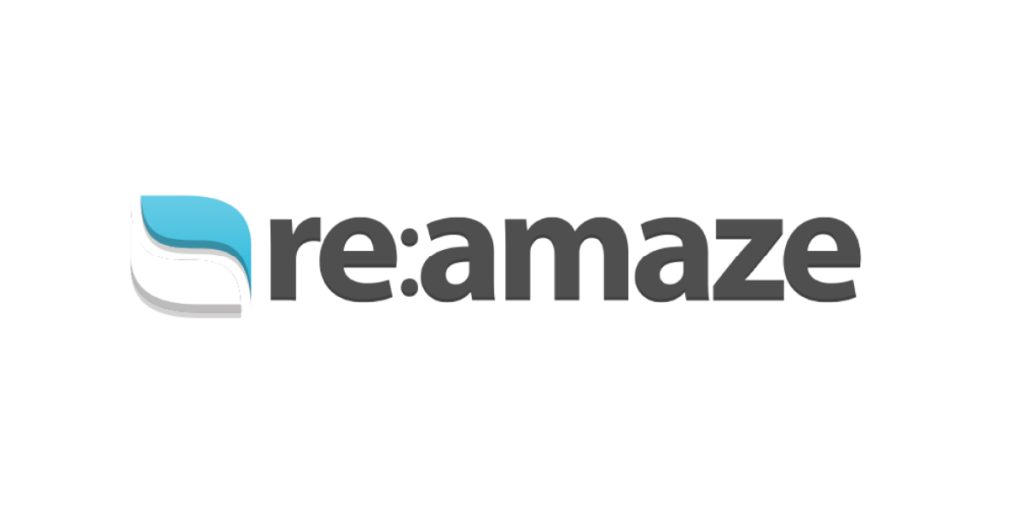 Re:amaze is a help desk software for eCommerce brands. Its help desk combines email, live chat, video call, social media, mobile SMS, VoIP, and push notification conversations seamlessly in one central location.
Its modern chat features send automated and targeted messages to customers, improving engagement. You can choose to chat live with your customers, or set a chatbot when out of office to field frequently asked questions.
Re:amaze Pros:
Customisable live chat experience includes functionalities such as a searchable FAQ, live order status updates, and chatbot support for when live chat is unavailable.
Its chatbot can be programmed to trigger messages based on website activity.
A live dashboard allows business owners to see who is interacting with your website via a live dashboard. This allows for personal messages to be sent to each customer, which helps drive sales.
Robust integration with eCommerce platforms including Shopify, BigCommerce, Magento, WordPress and more.
GDPR compliance for selling within the EU.
Re:amaze Cons:
Collaboration functionality for internal teams is weak. Team members must use an external tool such as Slack to share information.
Billing is on a "per user, per month" model, which can become costly as your business scales and you add more support team members.
Its conversational ability is more focused on support tickets than engagement and relationship-building with customers.
Tidio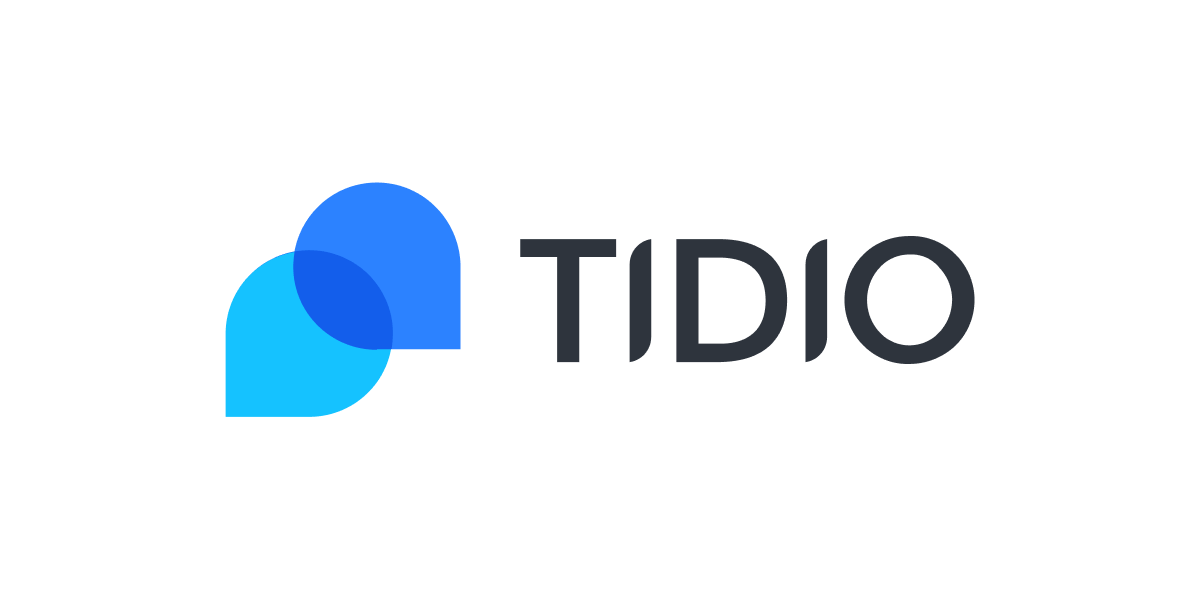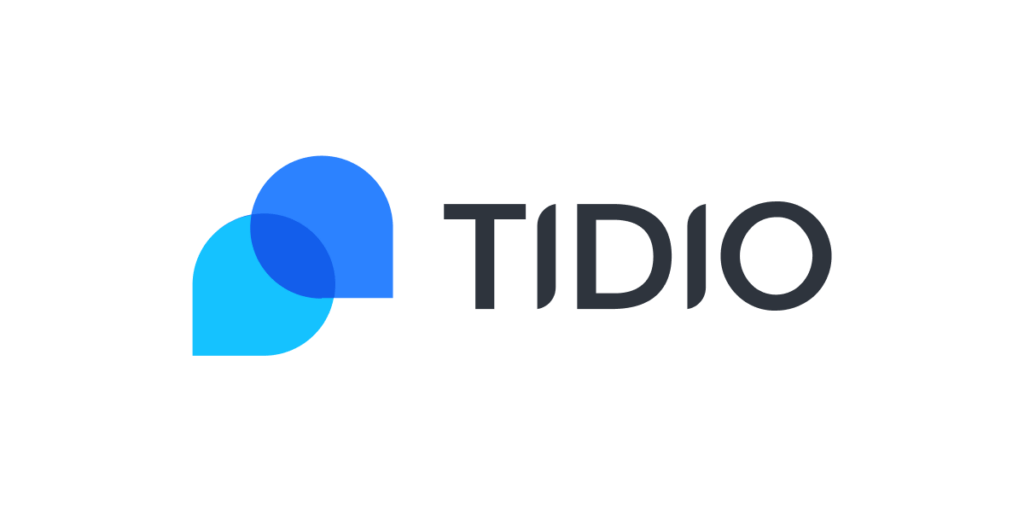 Tidio combines live chat with chatbot tools to help with your customer service programme. It builds relationships with customers using live chat, and its superior UI/UX design makes it intuitive for agents to use in their customer communications. In addition to chat, it provides email, a ticketing system and internal messenger for collaboration.
Tidio Pros:
With Tidio, your customer support team can monitor conversations from a variety of sources: live chat, messenger and emails – all in one place.
Tidio offers customisable widgets for real-time chat.
Frequently asked questions can be automated using a chatbot, saving your agents valuable time.
Tidio's integrations include Shopify, Wix, WordPress, Hubspot and more.
Tidio Cons:
Does not support customer conversations on WhatsApp, Twitter or Instagram DM.
Customer messages from different properties appear in separate tabs, which may be bothersome for those looking after multiple eCommerce stores.
Its pricing starts at a fixed monthly rate, but an additional fee is required for every user so it can become expensive quickly, especially as your business scales and you add new support team members.
Zendesk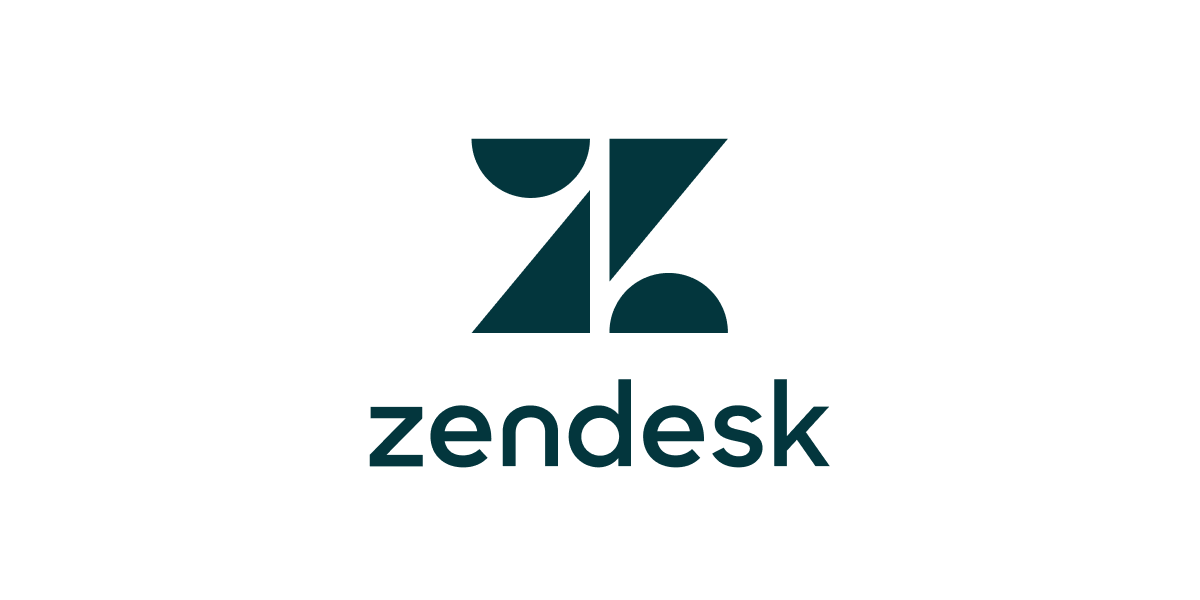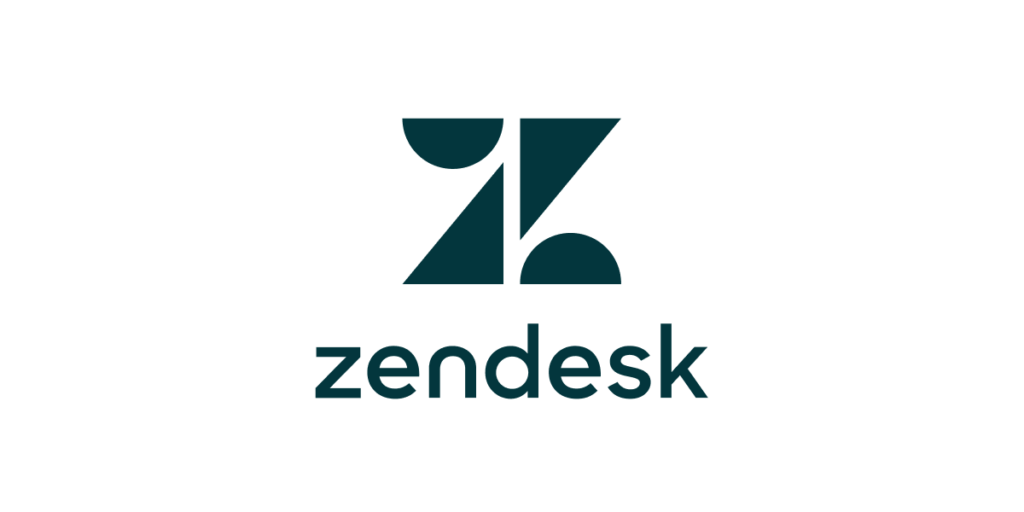 Zendesk is a popular, category-leading customer service solution for enterprises and small businesses alike. It offers many features, from help desk support to CRM to live chat. It integrates with almost all leading apps and is used by businesses across numerous industries, from healthcare to grocery to retail.
Zendesk Pros:
Zendesk's live chat tool is powerful and comes with multiple features, including behavioural triggers, live visitor tracking, file sharing and chat ratings.
It offers an FAQ building feature that allows you to amalgamate your visitors' most frequently asked questions for easy reference.
Its unified communications interface makes answering customer questions easy.
Zendesk supports WhatsApp, Facebook Messenger, and WeChat.
Zendesk Cons:
Zendesk's UI is not intuitive and can be difficult to navigate without proper training.
Because Zendesk is built for a variety of industries, its features are not specific to eCommerce brands. This can be an issue when eCommerce brands require specific types of solutions.
Internal collaboration is not easy with Zendesk. It does offer basic collaboration features but internal conversations aren't seamless.
Because it packs a punch, Zendesk is at the higher end of the pricing scale.
Recommended reading
Richpanel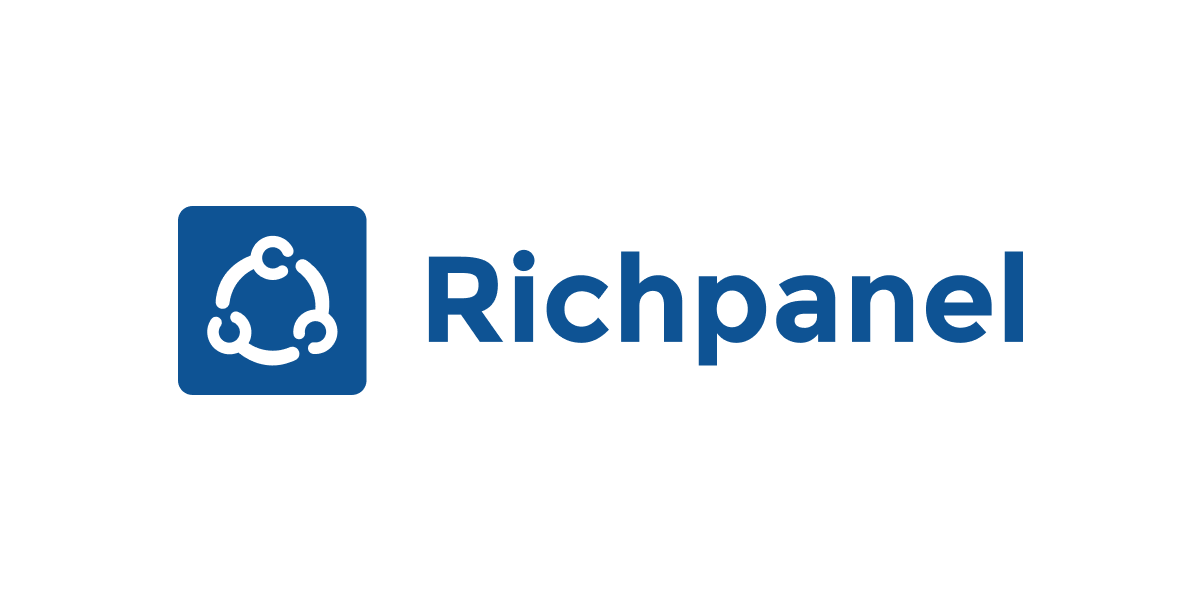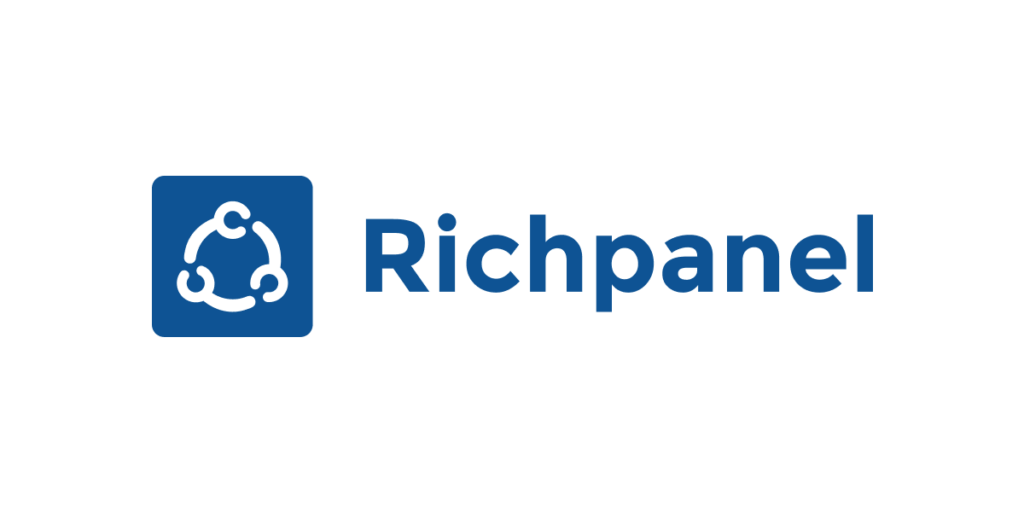 Richpanel helps eCommerce businesses manage their customer service across multiple support channels, including live chat, email, WhatsApp, Facebook Messenger and Instagram DM. It allows agents to track, manage and resolve queries efficiently.
Richpanel Pros:
Richpanel aligns your most frequently used support channels – including live chat, email, Facebook Messenger, Instagram DM and WhatsApp – into one easy-to-view dashboard.
Offers a self-service feature where customers can view FAQ documents to find answers to their questions, as well as viewing and tracking orders. This takes pressure off agents, while maintaining live chat as an option if the customer requires more than self-service.
Richpanel integrates with eCommerce platforms including Magento, Shopify and WooCommerce.
Richpanel Cons:
Some criticism of its navigation functionality as non-intuitive.
Internal team collaboration is not a priority in Richpanel. Support teams still must use a separate collaboration tool to work together on resolving typical issues.
There are limitations on how many orders you can process on its platform. Richpanel's most basic plan offers a maximum of 1,000 orders able to be processed per month.
Richpanel is offered at a higher price point, compared to other similar solutions in the marketplace.
Front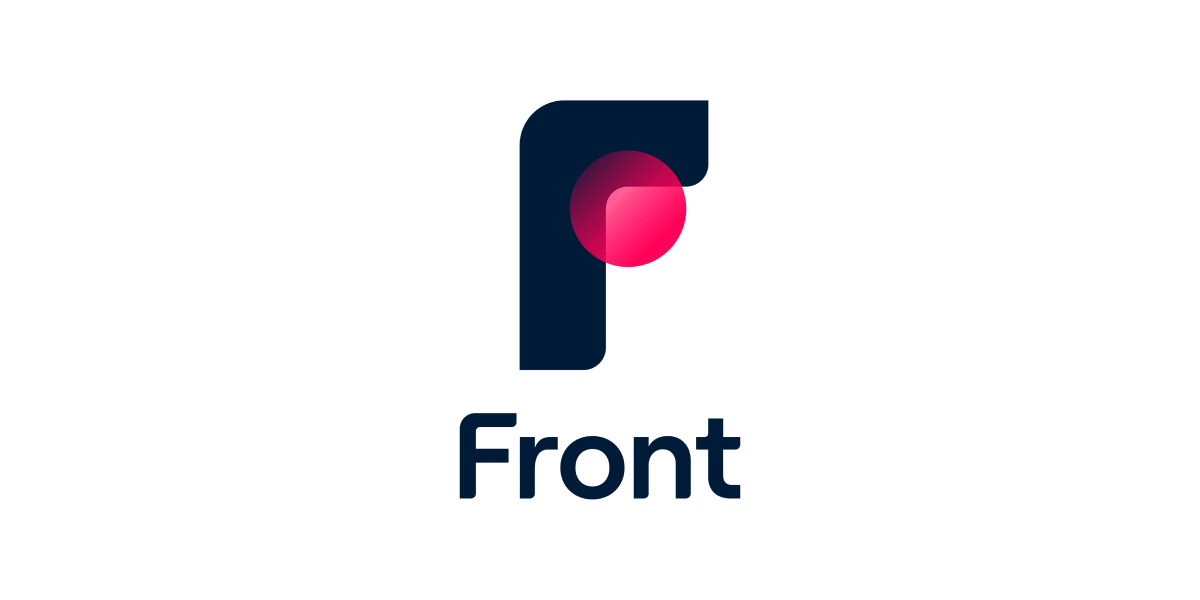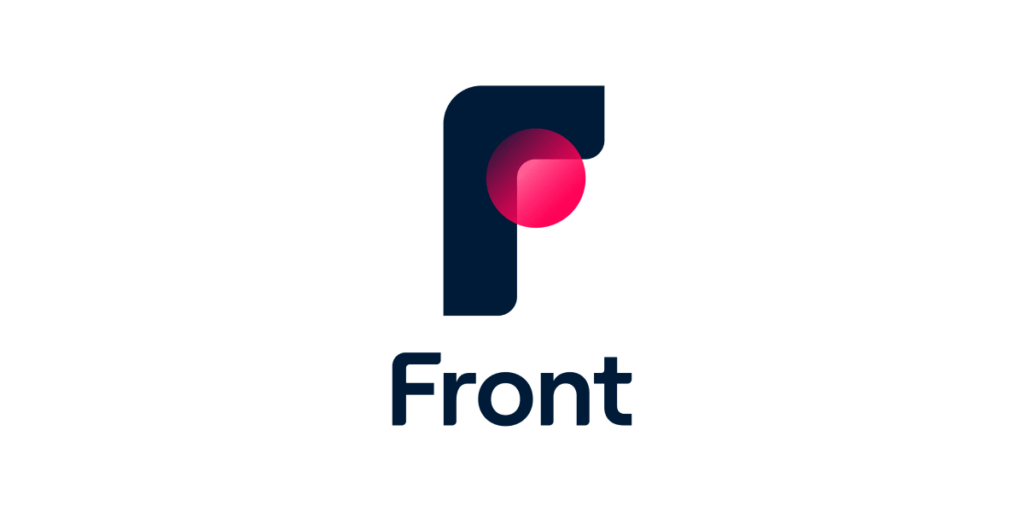 Front is a customer communications hub that connects all customer communication channels to one team inbox. This includes channels such as email, SMS, WhatsApp, social media, live chat and more.
Front Pros:
Front's shared inbox gives your entire team visibility into all customer accounts and communications – all in one place.
It is designed to facilitate collaboration so that team members can work seamlessly together to solve problems. You can tag team members to specific tickets, assign tickets, and more.
Front integrates with many leading business softwares.
Front Cons:
Front wasn't built specifically for eCommerce businesses, meaning that while it is useful, it's not purpose-built in a way that eliminates all pain points experienced specifically in the eCommerce world.
Notifications aren't always foolproof and synching can sometimes be an issue with Front.
The set-up is not intuitive and can take some time.
The pricing structure is per user, per month so if your business scales quickly and adds more agents, Front can become costly.
Kustomer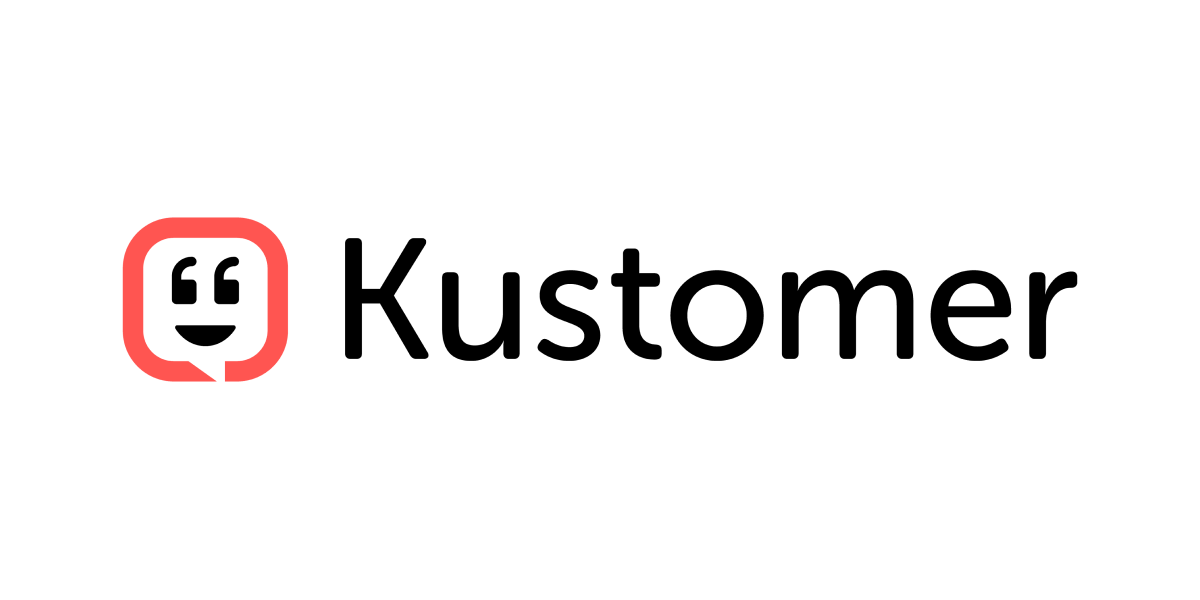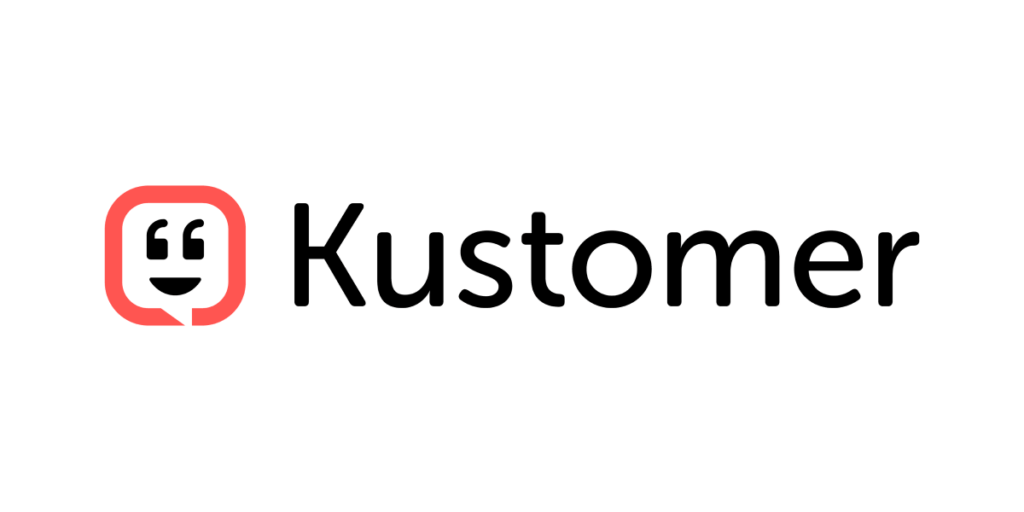 Kustomer is focused on using automation and AI to optimise customer service. It specialises in offering live chat to deliver against modern customer service needs – speed, efficiency and a highly digital experience.
Kustomer leverages live chat to help eCommerce businesses have better conversations with their customers. It offers a customer service CRM platform that can handle high volumes of support and offers a wide range of features to support modern-day customer service best practices.
Kustomer Pros:
With Kustomer, your team can monitor customer conversations from a number of different sources: live chat, messenger, email and social media – all in one place.
Notes and mentions allow agents to collaborate.
Its AI-powered solution can be used to automate rules, route conversations and deploy standard responses to frequently asked questions.
Kustomer integrates well with most business softwares.
Kustomer Cons:
Because Kustomer wasn't built specifically for eCommerce, it cannot always support the specific pain points agents encounter.
The user interface is not intuitive and requires training during the onboarding period. Training is essential for getting the most value out of Kustomer.
The pricing structure is per user, per month so if your business scales quickly and adds more agents, Kustomer can become costly.
DelightChat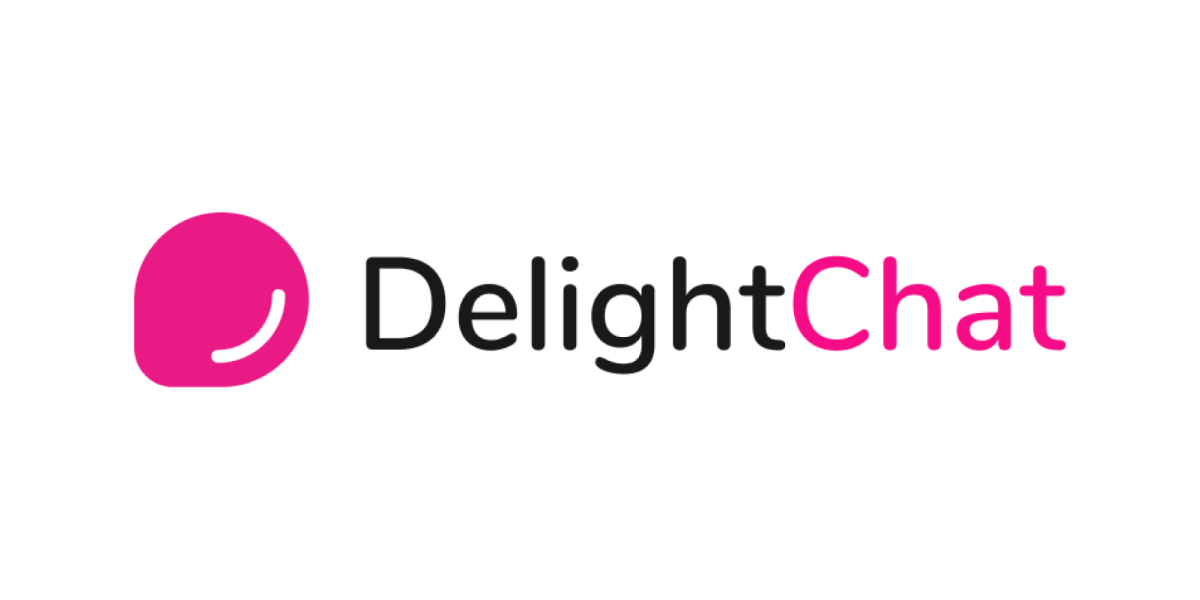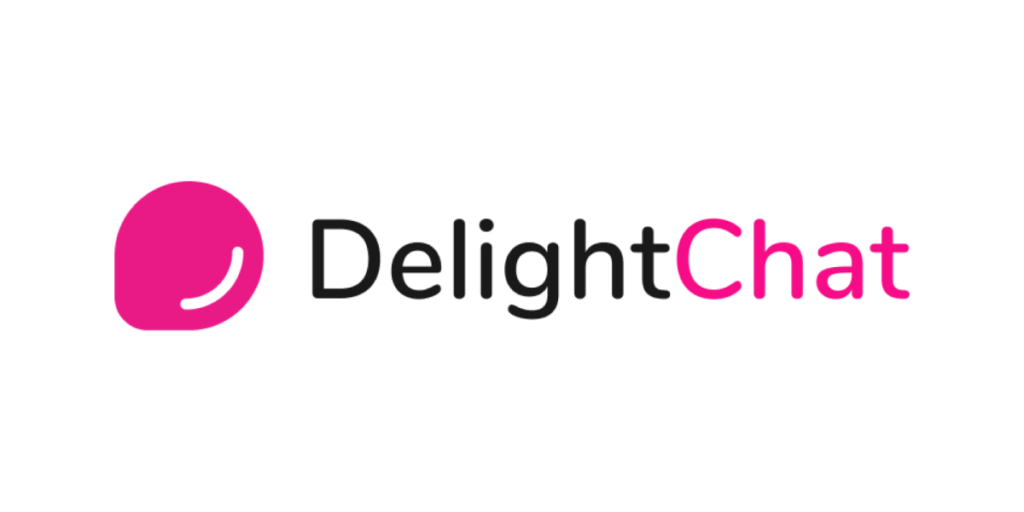 DelightChat is a customer service software made for small eCommerce businesses and DTC brands. It helps small businesses offer powerful support solutions (including live chat, of course) to their customers without the high price tag of competitor products.
DelightChat Pros:
Easy to use, DelightChat is designed to be set up and ready for use in minutes. There is no training required, nor lengthy demos to sift through. Its user interface is clean and simple to use.
It offers an omnichannel inbox that combines customer communications from WhatsApp, Facebook Messenger, Instagram DM, email and more – all in one place.
DelightChat supports collaboration within the app so that agents can work together to solve problems efficiently.
No additional fees when your business scales and you add more users.
DelightChat Cons:
Lack of integrations. At present, it only integrates with Shopify, but soon its solution will offer more integration with eCommerce platforms such as Magento, WooCommerce and more.
Larger businesses or those running multiple eCommerce businesses may prefer to look to more robust solutions better suited for larger businesses.
Choosing the right live chat solution for your business
With modern customer service needing to keep up with the speed of our daily digital interactions, live chat is a necessity for any business selling online. Today's customers want answers quickly and will navigate away if the barrier to customer service is too high.
For many, that means no longer relying on email or telephone as modes of support but migrating to a more digitally based form of communication. That's why live chat has never been more important for a business to offer. It has tremendous power to engage customers and drive conversions.
However, it's hard to know which live chat solution to choose. As you have read, there are many solutions available, including numerous alternatives on the market to Freshdesk's Freshchat live chat product.
For eCommerce companies looking to improve their customer experience, implementing live chat can add a great deal of value. Reviewing different live chat solutions and taking advantage of demos can help ensure that you choose the solution that is best tailored for your business. Try our Live Chat, free for 14 days.