As we enter 2023, customer service has never been more important. Research shows that 86% of customers will pay up to 25% more for good customer service. Customers who had the best customer experience spent 140% more than those who'd experienced poor customer service.
With eCommerce sales at an all-time high and overall retail sales predicted to increase 2.5% year-over-year (YoY) in 2022, it's essential for both eCommerce and brick-and-mortar businesses to ensure impeccable customer service offerings to maximise potential sales. Amid the backdrop of this dynamic, growing sales environment, top-notch customer service is a must-have for all businesses looking to sell to customers in 2023.
An additional factor in the need for a focus on customer service is that it must be digitally-driven and convenient. Today's customers are digital-savvy and have high expectations for customer service. This means that every business must be technologically switched on when devising its customer service strategies. Digital channels such as social media and live chat feature prominently in today's customer service landscape. Delivering the right types of experiences will be a significant factor moving forward when businesses look to implement the proper customer care, which ensures that customers are well taken care of, satisfied and leading to repeat purchases.
Even the most customer-centric businesses have areas where customer service can be improved. Updating existing customer service programmes is a key way wherein seemingly insignificant changes can make a big difference to overall sales margins.
Here are ten tips businesses can implement immediately to improve their customer service and increase overall customer satisfaction. 
1. Make sure you've got an outstanding customer service team
Laying the foundations for excellent customer service allows businesses to start as they mean to go on. Creating a spectacular customer experience means having the right team in place. 
A customer service team is the face of every business. It is crucial for businesses committed to customer service to ensure that their team is well trained, that each team member is passionate about their role and that there are systems in place to support them and make their jobs as seamless as possible.
It starts with hiring. Not everyone is made for customer service. Thoughtful, informed hiring practices allow businesses to employ the right people who have many of the attributes of successful customer service representatives:
Patience

Empathy

Expertise

Good communication skills
It's not enough to just build the dream team; businesses should provide each customer service representative with the training and support they need to do their job to the best of their ability. That includes providing employees with the correct tools to make running the help desk a seamless experience (more on that below). The more that managers empower their teams, the more performance can be maximised.
Finally, a related —  and equally important —  part of building the team is to incentivise teams and build morale. This means offering rewards to team members for a job well done. Businesses that treat their staff with recognition and appreciation have a workforce more likely to want to go above and beyond for them.
2. Use CRM platforms
Even with the best team in the industry, businesses still must make sure they have the tools to do their job efficiently and effectively. In 2023, many purpose-built, sophisticated tools are available to customer-facing businesses; there's no reason not to implement them.
In fact, without having the right tools on board, teams can struggle to remain coordinated and respond efficiently to customer queries. This is where having CRM software in place can be a lifeline for customer service teams.
eCommerce CRM software can help ensure that everyone is on the same page, which is vital in establishing high customer service standards.
The advantages of having a CRM system are numerous:
It can provide insights about each customer, which means that customer service teams have a view into each customer's needs and can provide a personalised service.
It helps reps engage with customers, which allows for relationship building.
They allow customer service teams to work more closely with the sales teams, improving the customer experience more generally through targeted cross-selling and upselling.
They're available across devices (e.g., mobile, desktop, tablet), which means reps and business owners alike are empowered to help customers anytime, anywhere.
A good CRM platform will be the backbone of any customer service strategy. It can be the difference between a seamless customer service operation and a bottleneck. In 2023, that's a necessity. 
3. Listen to your customers
One of the most important things a business can do to improve its customer service is to truly listen to its customers and what they are trying to convey. Each customer is an individual, and every situation is different and should be approached as such.
Businesses should not make any assumptions about what their customers want or need. Instead, simply listening to customer queries and understanding their issues with empathy can go a long way towards better identifying the problems that need to be solved. Each customer that reaches out is looking for a solution, and they want to be recognised as an individual.
The concepts of empathy and understanding are central to placing the customer at the heart of each business's strategy. Because, without customers, a business has no one to sell products or services to.
By listening to customers, displaying an understanding of their particular circumstances, and solving their problem, they'll walk away from the experience feeling like they've been cared for and delivered to. And that's the essence of an excellent customer experience. 
4. Respond Promptly
In today's hyper-connected digital world, most customers expect a response to their query within 24 hours. Even if it's through a chatbot or ticketing system, acknowledging their issue quickly is critical.
Once a customer service representative has made the initial prompt response, the business must have a system in place wherein customer support workflows are organised efficiently to ensure that a live agent responds by picking up the help desk ticket quickly thereafter.
Customers want to know that they're a business's number one priority. Replying promptly, both via automation and in-person, shows the customer that a company cares about their business and their experience.
Ideally, responses to customers should be timely, accurate and respectful. Aiming to resolve each customer's issue completely and correctly the first time shows the customer that the business and its representatives respect the customer's time. Customers appreciate this approach, and it serves the business by enabling reps to move through the help desk quickly, generating a brand reputation for proactive, timely support.
5. Demonstrate positivity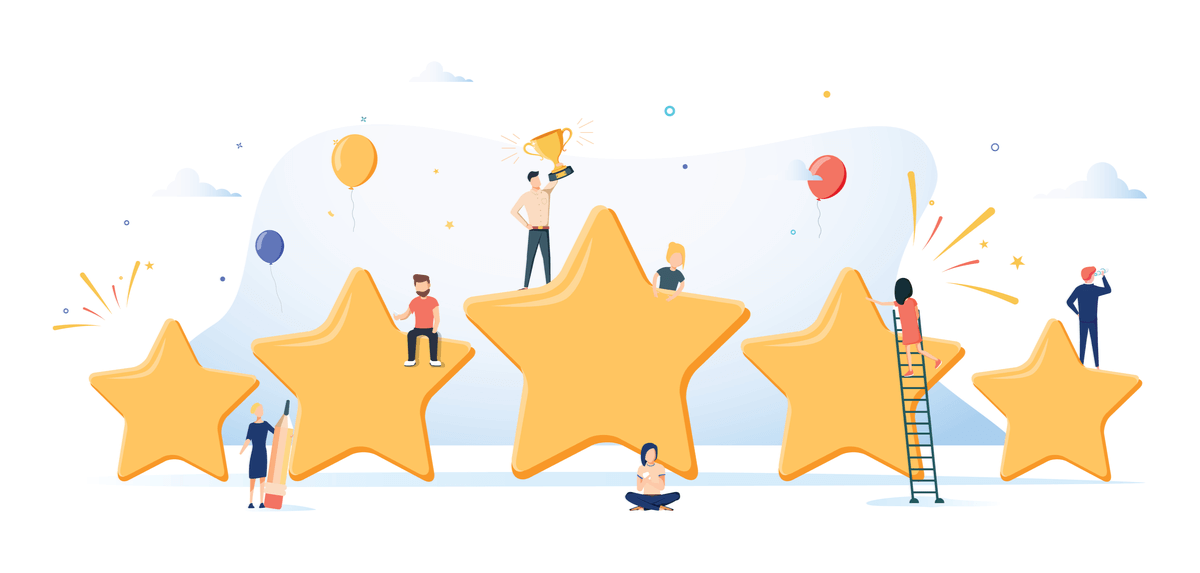 It's a given that customer service must be polite and professional. But being polite is not enough; it's important to set a solution-oriented tone, and positivity can go a long way towards building positive rapport.
Customers are often frustrated or flustered because things have not gone as expected. It's the job of customer service representatives to be empathetic to their situation and respond to it with positivity, assuring the customer that no problem is too big to be solved.
By responding positively, customer service team members can diffuse a stressful situation, make the customer feel cared for, and make speaking with agents a positive experience for all customers. Remaining positive, even in difficult situations, will undoubtedly earn the brand a favourable reputation and give its customers a reason to come back.
6. Show off your expertise
Whether a business sells products or services, every business wants to be an expert in its field. Companies that can confidently demonstrate their expertise will be well-regarded by their customers, and of course, expertise can go a long way to building trust.
Ensuring that the entire customer service team is well-versed in the company's products and services means that reps can offer support in many ways and speak with knowledge. Firsthand knowledge of the products will help your representatives understand the customer's issues better and help them solve their problems.
To this end, businesses must invest in product training for their teams. Allowing each customer service team member to experience the business's product or service will enable them to truly understand it and extend that knowledge to the customer. Training reps to understand the company and its offering inside and out assures customers that they are in safe, knowledgeable hands.
Additionally, displaying product or service knowledge in the form of a customer knowledge base, which customers can access themselves on your website, will empower customers to quickly solve their own problems in many cases. This is something that many customers looking for quick, straightforward help will appreciate.
7. Know the art of closing the conversation
Customer service isn't just about starting conversations promptly; in fact, how customer service conversations are concluded is just as important as how they begin.
Businesses should always aim to conclude customer interactions with the customer service team in a better state of mind at the end of a call than they were at the beginning of the call.
This can be done at the employee training stage by placing equal value on the end of each customer interaction, as on the opening of each interaction.
In addition to ensuring that issues are never left unresolved, it should also be made clear within each customer interaction that the company cares about getting things right. Here's how: Before ending a call, reps should always ask if there's anything else they can help with or any additional questions they can answer. This ensures that no loose ends are left while making the customer feel that they are genuinely rewarded.
Closing the conversation with a motivating and inspiring tone will instil confidence in the company and its people. 
8. Own your mistakes
Although the best customer service teams are conscientious and thorough, it's only human that once in a while, a mix-up or an error will occur. When it does, the best course of action is to own up to it and ease the situation.
Businesses with an investment in customer service always take responsibility for their mistakes and turn negatives into positives by making sure they've adequately resolved the error in a way that regains the customer's trust in the brand.
It can be challenging to admit to a mistake, but it's the right thing to do —  both for the customer and the brand. Customer service teams should be trained to apologise and reassure customers that they will rectify the error and, most importantly, leave the customer feeling that they are being taken care of.
It may sound counterintuitive, but even a mistake provides an opportunity to provide excellent customer service that may just win over a customer and result in building a positive relationship with them.
9. Ask for Feedback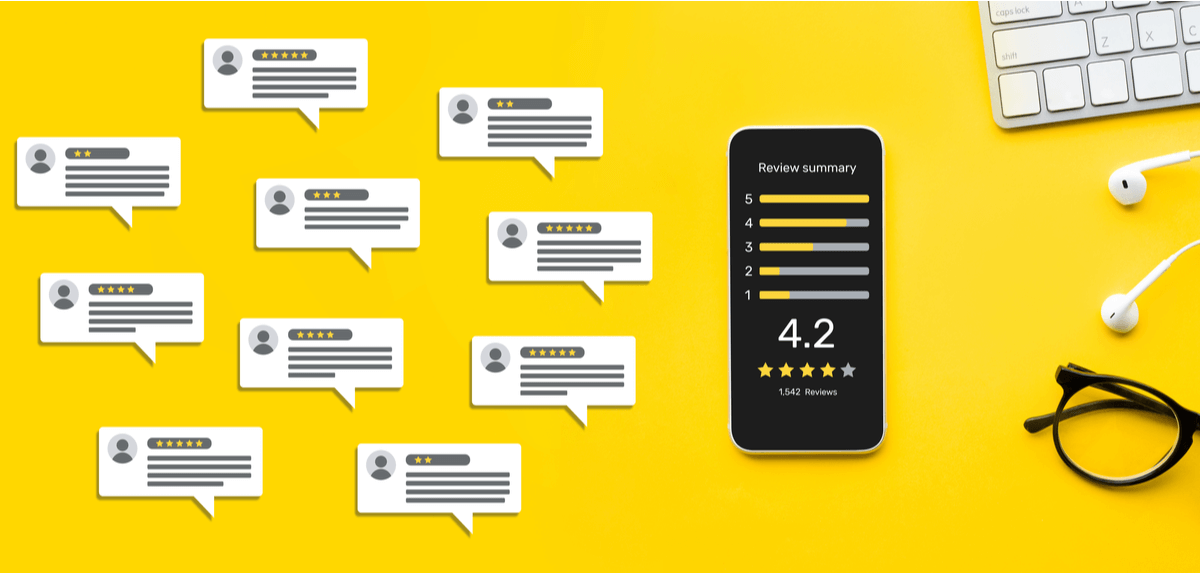 As the old adage says, "you don't know what you don't know". The best way to ensure positive customer service performance is to ask for feedback. This can be easily done by welcoming each customer to submit a customer feedback form after their experience with the company. This allows management to identify what's gone right with each interaction (and hopefully reward the parties responsible) and helps identify areas that can be improved.
A simple web feedback form can generate valuable insights that would have remained unknown otherwise. Armed with feedback information, the business should be ready to analyse the data they receive from their customers and act on it to improve systems and processes. By incorporating the feedback intelligently and methodically, valuable solutions can be implemented.
Moving forward, it behoves the business to continue collecting and measuring feedback over time. Doing so ensures that the ways in which customer feedback has been addressed directly improves customer satisfaction, resulting in more positive feedback.
This continuous feedback loop is important because it ensures that the customer service programme never becomes complacent and has an ongoing awareness of what's going well and which areas could improve. 
10. Go the extra mile
One of the unwritten rules of providing exceptional customer service is always to exceed the customer's expectations. It needn't be a grand undertaking, either; small gestures that make a customer feel important. For example, when a customer service rep takes the time to review a customer's order history in the CRM system or uses their preferred name in each customer interaction, it can make the customer feel that the service is personalised, knowledgeable and more professional than that of competitors.
Offering a personal touch and a little extra effort to make the customer experience special will not go unnoticed. In a world where nearly everything is automated, people still appreciate personal service, especially when that service over-delivers.
It needn't be costly, either. Small gestures of goodwill like those outlined above go a long way towards increasing company margins without eating into profits.
Final Thoughts
As 2023 kicks off, businesses must navigate a rapidly evolving eCommerce landscape. Consumers have come to favour online shopping and have expectations of service that are ever-evolving with the new digital channels and solutions. Businesses will do well to take note and incorporate these into their customer service programme. Delivering excellent service will be top priority for the year ahead.
During this time of change, it's also important to keep perspective. Customer service is a constantly evolving journey, and you can continue to improve customer service indefinitely. There is always room for improvement in any customer service strategy. Paying close attention to what customers are saying, how customer service teams are responding, and the outcomes of each interaction will provide insight into areas where the customer service programme can be improved.
Companies can't afford to stay idle; a continual reach towards improvement is important to keeping customers happy and the pipeline thriving. Focusing on customer service is one of the most important things a business can do to kick off the coming year.
eDesk's eCommerce customer support tool helps online sellers deliver excellent customer service across all their channels. Try it free for 14 days, no credit card needed and start responding faster and increase customer satisfaction.