No matter what industry you're in, you're being measured against the best customer experience a consumer has had. Seems like a lot of pressure, right? Well, it is! Because 73% of consumers say customer experience plays a key role in their purchasing decisions.
What Exactly is eCommerce Customer Experience?
Customer experience is the perception customers create based on their interactions with a company, whether they take place in-store, online or over the phone.
In terms of eCommerce, customer experience is about how effectively customers feel your business communicates and connects with them. This often influences their future behavior.
Seller Tip: One source of long-tail keywords Amazon sellers often overlook is their product reviews and seller feedback. By reviewing what customers are writing about your products, you can see common traits that they like — and because reviews are written in their own words, they're often a great insight into what customers value and what they'll search for.
Why Does Customer Experience Matter for eCommerce?
PwC's survey found that a third of customers worldwide will abandon a beloved brand after just one bad experience. But, 65% of respondents in the US said a positive experience is more persuasive than the best of advertising.
Great experiences impact brand loyalty and customer retention, as well as encourage positive online reviews and word-of-mouth marketing. A negative customer experience produces the opposite results. So perhaps it's time to consider reinvesting your advertising budget.
How Digital Transformation is Driving Customer Experience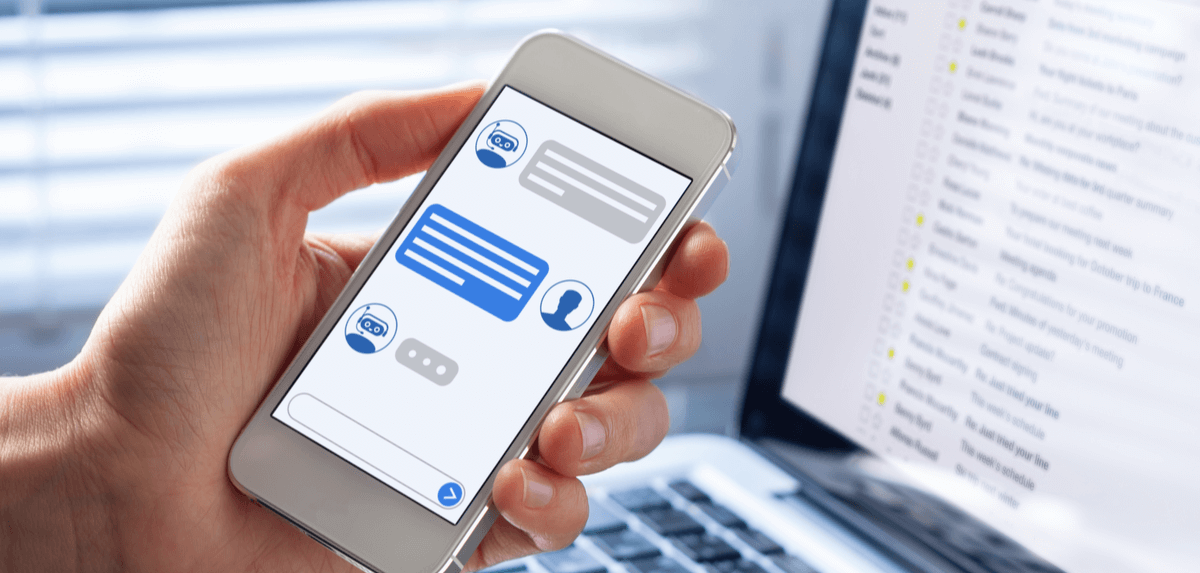 What exactly creates a good experience? Despite the rising demands of increasingly connected consumers, only 32 per cent of those surveyed pointed to technology as central to a business's ability to meet its expectations.
In fact, PwC discovered that in this era of instant gratification, most people only make the connection between technology and customer experience when the former "fails, is slow or disrupts the process."
Although Gartner predicts that chatbots will be integrated across 25 per cent of all customer service and support operations in 2021, it would be foolish for any business to take humans out of their support plans any time soon.
While chatbots can help companies cut response times and provide an around-the-clock presence, a Chatbots.org survey of 3,000 consumers revealed that repeating information and context to a live agent after explaining the situation to a chatbot was a major frustration for 59% of people.
Indeed, making technology more human is key to enhancing the customer experience. Although improvements in AI are coming through, these bots still need human back up.
The Power of Personalization in eCommerce Customer Experience
Customers don't necessarily want a product or experience personalized to them. Instead, they want to feel heard, valued and appreciated. But the way to do this is often through personalization.
That's where an eCommerce helpdesk can improve your customer service game. Whether you sell on your own online store or on multiple marketplaces around the world, eDesk pulls order details and any previous messages from all your sales channels (it integrates with over 60) into one place so you can stay personal when communicating with your customers at scale.
Despite high profile data breaches such as Facebook's Cambridge Analytica scandal, consumers are increasingly willing to share info with companies—as long as there's something in it for them.
A study conducted by YouGov discovered that 43% of the 1,145 consumers surveyed agreed they would exchange personal data to save money through personalized promotions, discounts or deals. Meanwhile, 39% would do so for speedier problem-solving. Bottom of the barrel: irrelevant retargeting, which 32% dubbed "an invasion of privacy."
So instead of creeping people out with adverts that follow you around the internet, install frequency caps and burn codes on your retargeting campaigns to help control the automatic targeting that takes place.
Personalization isn't about letting people know that you're creating an experience just for them. It's about making things easier for customers. And this is in line with what consumers expect.
The aforementioned YouGov study found that 47% of those surveyed had higher expectations about their customer experience as a direct result of sharing personal data with companies.
6 More Ways to Improve eCommerce Customer Experience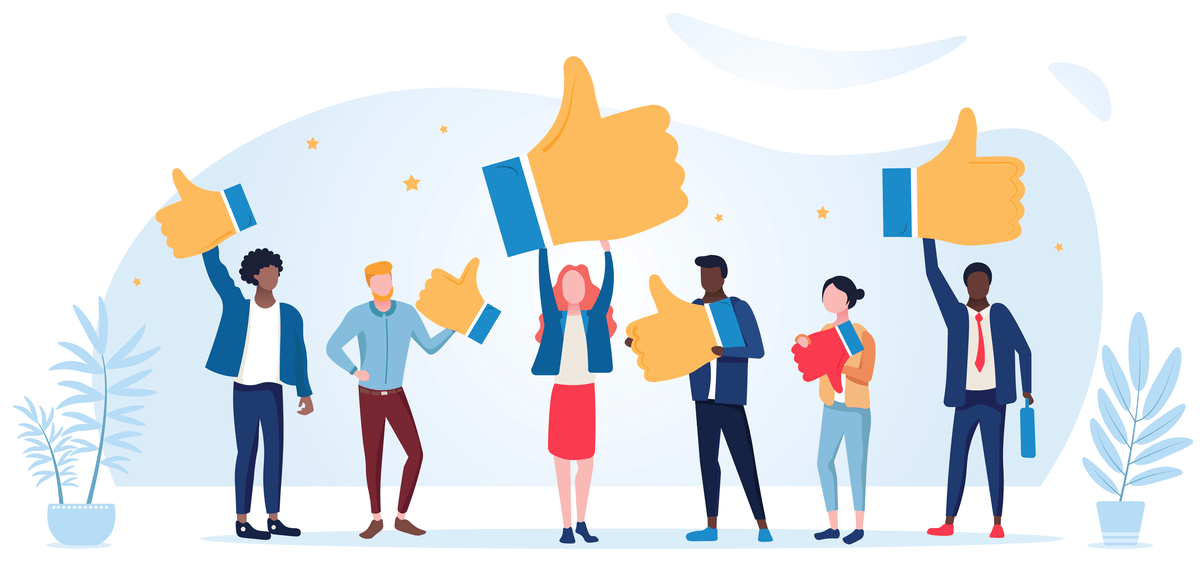 Where automation and personalization aren't options, you can take other simple steps to improve eCommerce customer experience. The key is to put yourself in a customer's shoes and be aware of trending behavior. Then, you can work on making every interaction with your business as easy as possible.
1. Deliver great mobile experiences
This year, 43% of US online sales will take place on a mobile device. With more shoppers moving to mobile, eCommerce merchants need to ensure their listings and product images are optimized for mobile devices or have a mobile app – whether they sell through their own website or a third-party marketplace.
2. Move toward an omnichannel experience
More and more consumers expect a smooth and streamlined omnichannel experience. So instead of driving traffic to a website or selling channel, merchants need to bring their products to wherever their audience is – whether they're browsing Instagram or looking to take advantage of their Amazon Prime membership.
eCommerce sellers who provide buying options across websites, social media, third-party marketplaces and physical retail stores offer the best customer experience. With social commerce being the fastest-increasing driver of online sales, this is an area that many sellers will need to focus on.
3. Create great product pages
A user-friendly product page tells customers everything they need to know about a product without bombarding them with too much content.
Images and graphics are a great way to provide lots of detail without overwhelming visitors, but you should also include specific details like size, color, weight, material, model numbers and expected shipping times. This can help get a sale over the line, while also reducing negative feedback. The more a customer knows about a product, the more likely they are to be happy with their choice.
4. Simplify the checkout process
Instagram's new shopping feature has proven revolutionary simply because of the ease with which consumers can make a purchase.
Other eCommerce merchants can learn from this example by making their checkout experience as easy and intuitive as possible. Consider enabling guest checkouts and providing convenient customer support through live chat. You should also check if your shopping cart software has a save cart feature, as this will provide a positive eCommerce customer experience across devices.
5. Provide fast, effective customer service
If you have a multichannel web presence, expect multi-channel support queries. Today, customers expect a quick response to their requests for support whether they contact you through Facebook Messenger, email or tweets.
Offering fast, friendly and effective customer service is key to providing a memorable eCommerce customer experience. When something goes wrong, consumers can be quite forgiving if you engage with them quickly.
6. Provide free and fast shipping
Where possible, you should consider enhancing your eCommerce customer experience by offering free shipping on your orders. 75% of consumers have come to expect this when shopping online.
Although 85% of US consumers prefer free shipping over fast shipping, expectations in terms of free delivery times have also soared. 87% of the shoppers who prefer free shipping also expect delivery within seven days, according to a Deloitte survey from late 2019.
How to Monitor Customer Experience Success
There are many eCommerce metrics out there for online merchants to keep track of. Monitoring some key goals related to customer experience are essential for driving a customer-focused company culture. Monitoring these metrics will help you understand the true experiences of your customers.
1. Customer Satisfaction Rate
To see how you're doing on this front, you need to ask customers how satisfied they are with your company's products or services, alongside a rating scale of one to five:
Very unsatisfied
Unsatisfied
Neutral
Satisfied
Very satisfied
To calculate your percentage score, divide the number of satisfied customers (4 and 5) by the total number of responses and multiply by 100. The higher your score, the better.
2. Net Promoter Score (NPS)
Net Promoter Score is the percentage of your customers who say they'd recommend your store to someone else. It's useful for figuring out how strong your customer experiences are and how they may be driving conversions.
To get your NPS, you need to survey customers with the question: How likely are you to recommend this brand or product to a friend, colleague or family member?
Calculating NPS is a little more complicated than figuring out your customer satisfaction rate.
3. Customer Effort Score (CES)
This metric is all about how much effort customers have made to interact with your brand – a key signal of how smooth-running your eCommerce customer experience is.
You can ask customers how easy it was to interact with your brand, on a scale from one to seven.
Extremely easy
Very easy
Fairly easy
Neither
Fairly difficult
Very difficult
Extremely difficult
To calculate your CES score, divide the sum of all your scores by the number of responses you received. Your score will be somewhere between one and seven – the lower it is, the better.
Final Thoughts
Customer experience is hugely influential in terms of repeat business and word-of-mouth marketing. So, in essence, it's hugely important to the future growth of your online business.
Companies that excel in providing great customer experiences have an extremely powerful eCommerce marketing tool in their hands. In many ways, this can influence consumers more than the most extravagant advertising campaigns.
For this reason, you should use every resource at your disposal to build a great eCommerce customer experience — from technology and personalization to retargeting and thoughtful site design.
Delight your customers today with eDesk's eCommerce helpdesk software that helps you respond faster and improves agent productivity and happiness. Try it free for 14 days, with no credit card needed—or book a demo to learn more.