Prime Day 2022, Amazon's annual 2-day sales extravaganza will take place July 12-13th. It's a great opportunity for you to boost your revenue, and turn new customers into loyal customers with great customer service. So you can check your operations are running efficiently this year, we've compiled a list of Amazon Prime Day Statistics, including own customer support data, from last year's event.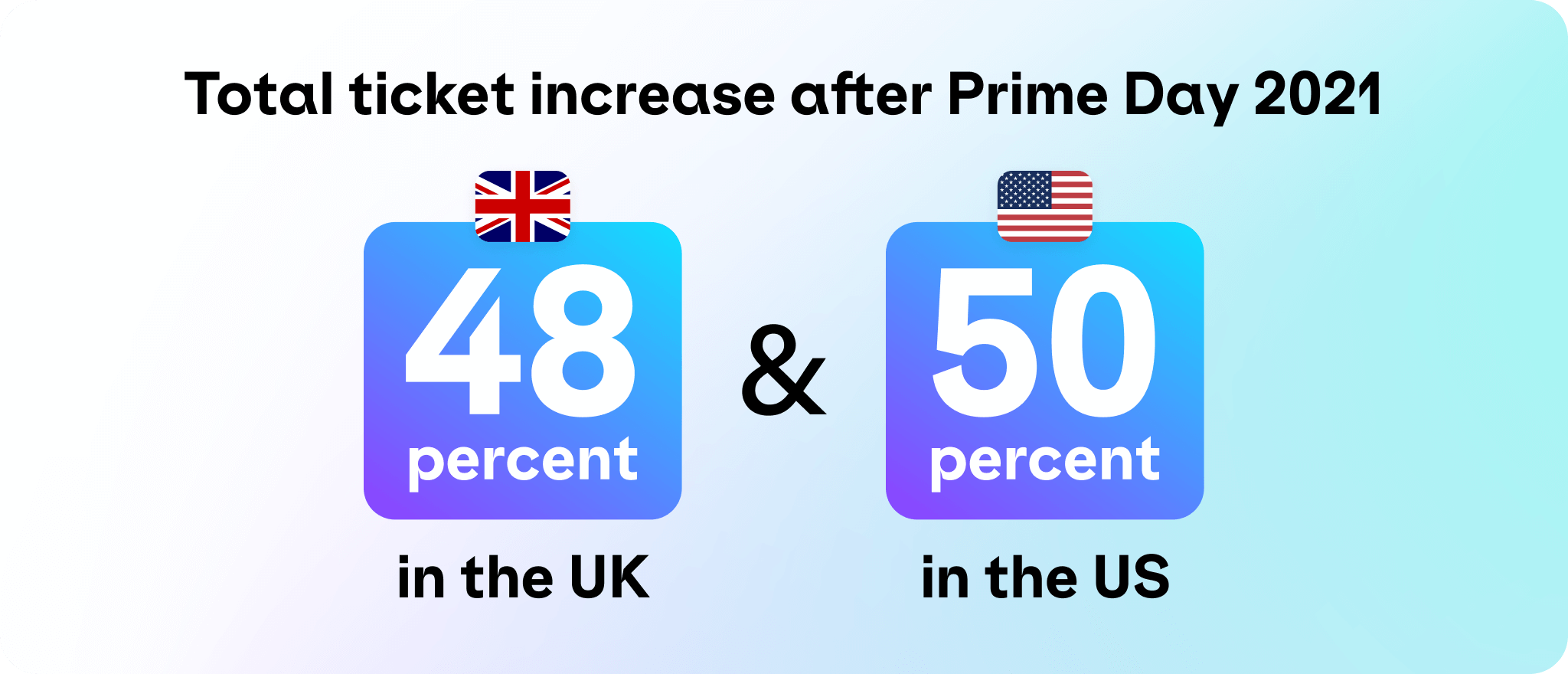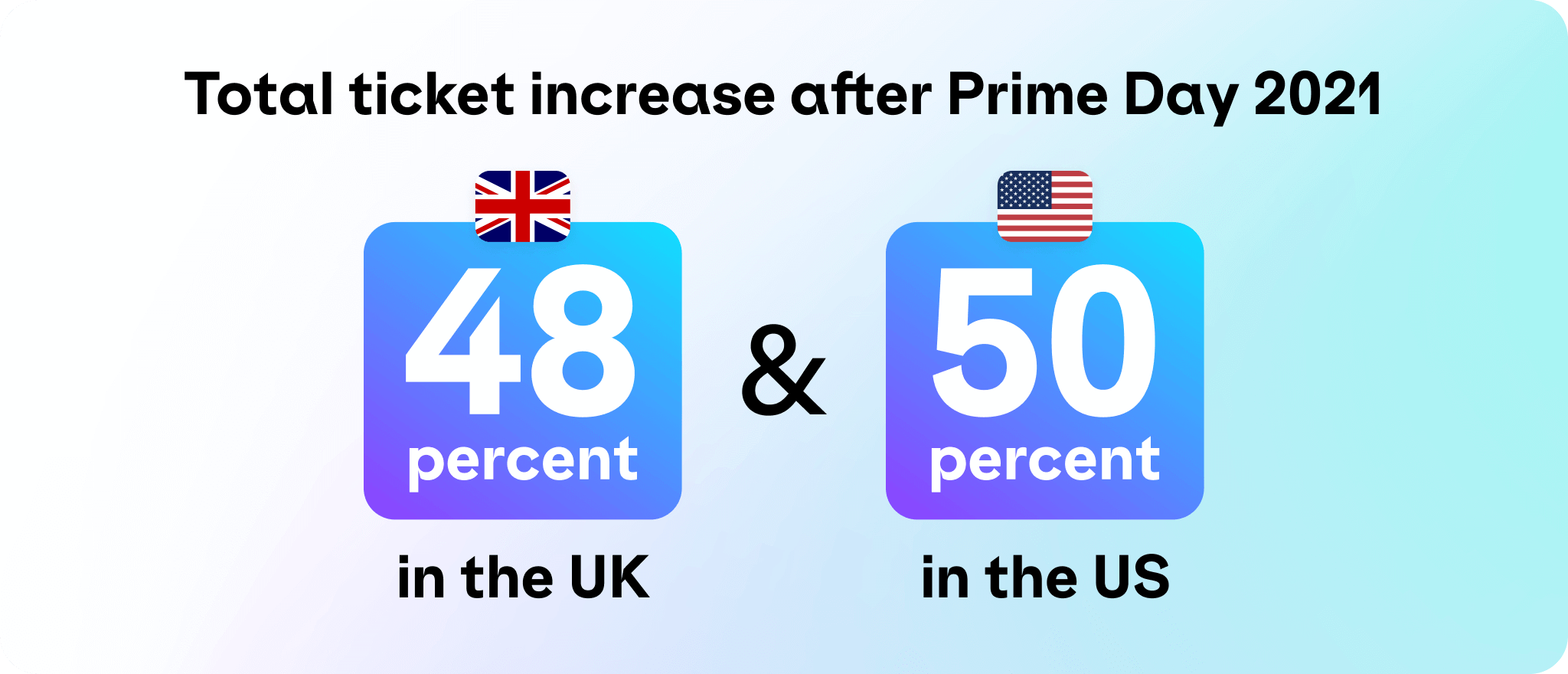 Last year, Prime Day was the biggest two-day period ever for Amazon's third party sellers, doubling the total sales from the previous year and showing record-breaking sales for third-party sellers like you.
Prime Day statistics that you and every Amazon seller should know:
In

2021

,

Prime Day

saw a 100% year-over-year increase in sales with customers spending over $1Bn on more than 70 million small business products during the spend $10, get $10 promotion.¹

Prime members purchased more than 250 million items worldwide during Prime Day 2021.¹

Amazon now has more than 200 million paid Prime members across the globe.¹

Average sales per eDesk clients increased by $3,140.00 in 2021 on Prime Day.

eDesk clients' average total ticket volume increased by 50 % in the US and 48% in the UK after Prime Day 2021.

eDesk clients' return and shipment queries increased by 58% after Prime Day 2021.

eDesk clients took 4 days to go below average ticket volume after Prime Day 2021.

68% of shoppers said they are likely to make a

purchase from an Amazon ad

during Prime Day.² 

Even after the event concludes, 53% of Prime Day shoppers said they are likely to repurchase again after Prime Day.² 

71% of shoppers said they discovered new brands in the lead-up to Prime Day.² 
¹ Amazon
For both Prime eligible and non-eligible sellers, a large volume of traffic results in more sales opportunities. It also means more customer interactions, pre-sales tickets, returns, and general support queries.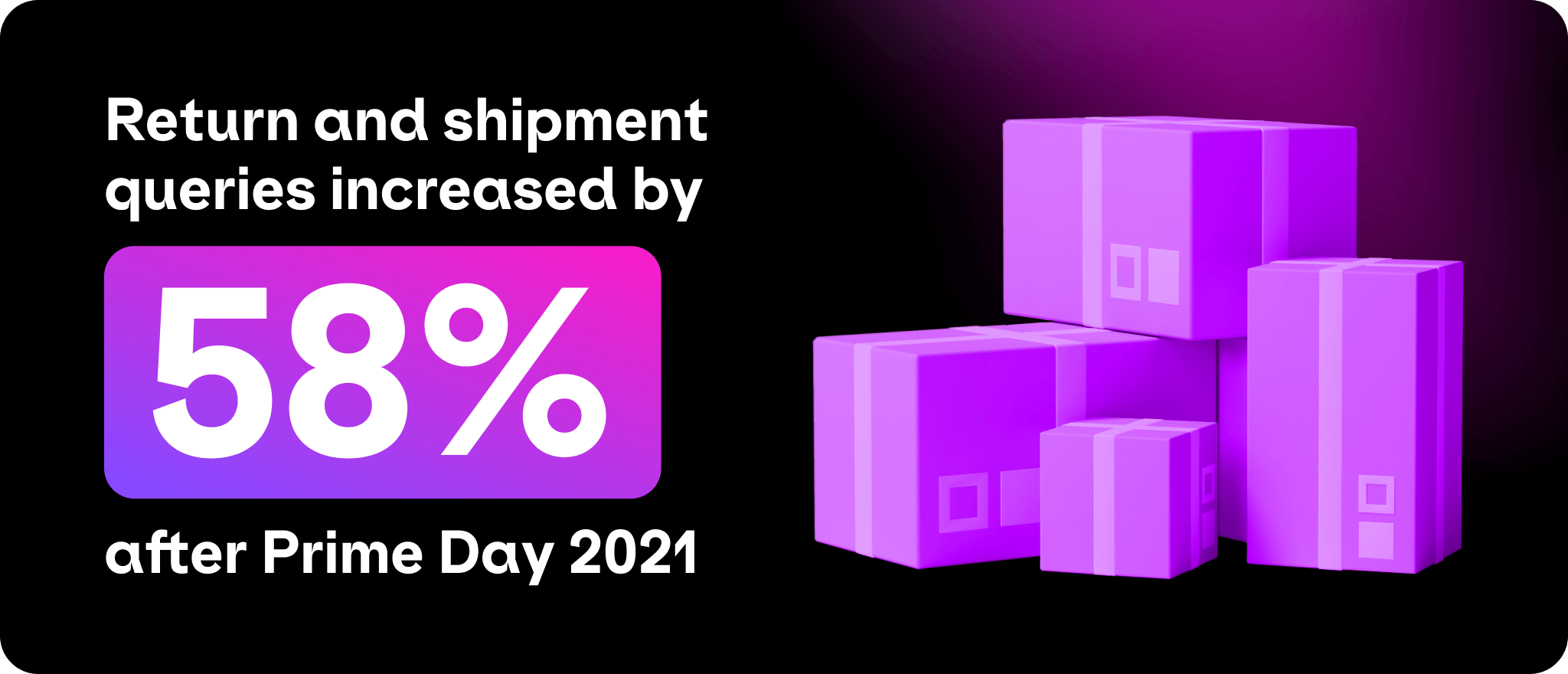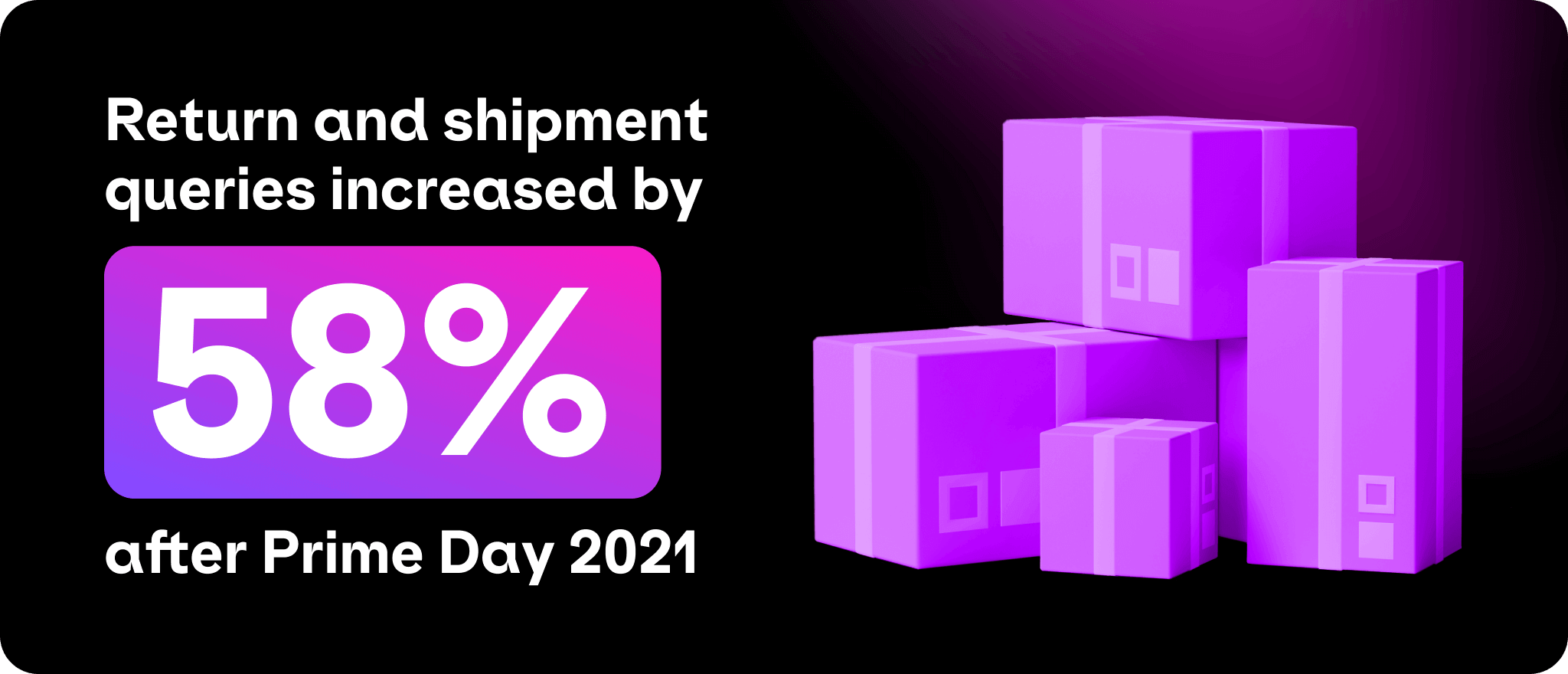 There are some actions you can take to be well-prepared for this sales event. Get your auto-responder properly set up, prioritize your Prime Day communication within our Smart Inbox, and pay attention to our pre-sale section on your user portal. 
And as we enter the busiest half of the eCommerce year, make sure all your Prime day hard work pays off by getting great reviews so your profile is boosted throughout the holiday season with our automated feedback and review requests. 
Make sure you're ready for Prime day with eDesk free for 14 days with full onboarding and no credit card required.