Customer support is one of the most important elements of your business, but if you don't manage and invest your budget in the right places, unfortunately, it could cost you.
While the old adage that 'you have to spend money to make money' rings true, it's also important that the money you spend doesn't break the bank. The aim of running any business successfully is to invest your capital wisely and customer support is no different.
When it comes to investing in customer support, making smart, calculated investments is the key to keeping costs lean while maximising return on investment. All businesses want to allocate their budgets towards onboarding the best customer service software, equipment and teams, but to be able to do so well, you need to know what's worth spending money on.
That's why we've pulled together this guide on how you can make your money go further by investing in the right places at the right times. We hope that by taking our tips on board, you'll be able to build a more efficient customer service strategy that works harder, and more efficiently, for your customers.
Why Customer Support Costs Add Up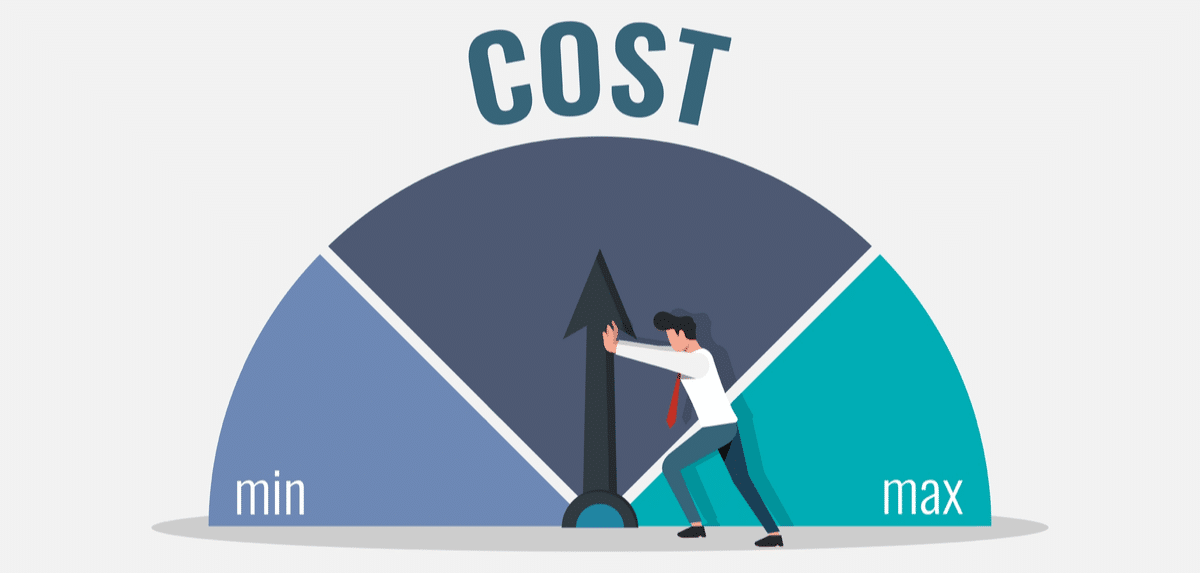 There's a reason why Jaguar uses top-quality materials to manufacture their cars! The finished product is far better for it. Cutting corners on materials would just result in sub-par products, and that would ultimately result in diminishing sales margins, negating any cost savings on the materials. Simply put, you get out what you put in.
Similarly, when you look at the money spent on customer support as a business expense, it can seem like it's a lot of money to spend. But when you consider it as a long-term investment that benefits the business over time, it starts to make a lot more sense to spend at a higher price point in fewer key areas that matter.
By doing so, you'll be able to curb your budget and maximise it for efficiency, reducing wasteful and unnecessary spending and investing your customer service budget wisely. By simply making a few well-thought-out adjustments, you can maximise the reach of your budget and get a greater return on your investment overall.
After all, you don't want to put your budget towards activities that are unlikely to work for your business in the long run. Being smart with your budget will bring a better payoff, that's in terms of happier customers, increased sales, and improved brand affinity.
So here are seven ways you can put your customer service budget to work, making it not only cost-efficient but also more productive.

7 Ways to Reduce Customer Support Costs
1. Revamp Your Hiring Process
All business owners know about the high cost of employee attrition, so it's crucial to have an iron-clad hiring process that not only brings in the right people but also hires those who have long-term staying potential within the company.
Taking a careful, calculated approach to hiring is one of the most important business investments you can make. Your staff are your company's most valuable asset, so be sure to regard them as such.
This means that when hiring, it's wise to not only look at a candidate's expertise but also at their soft skills like communication, patience, and willingness to learn. The best customer service staff shouldn't just be considered for their experience, but for their willingness to continuously learn and improve.
This also means you may end up paying slightly higher salaries to onboard the right candidates, but this is part of making a wise investment. Employees who are well compensated have been shown to be more conscientious and loyal to a company.
By hiring promising, well-presented candidates who are willing to continue to learn and upskill, you're investing in employees who will stick with your company long-term and add lots of value to your organisation. This will result in happier customers and a lower employee turnover rate –   both of which result in significant savings over time.
2. Invest in Employee Training
Making sure you train your employees well means that you'll always have a customer service team that is well-equipped to support all of your customers' unique needs. You'll be able to see the difference in terms of satisfied customers straight away.
After all, your employees are the face of your business. They are often the first interaction a customer will have with your business, so it's important that they are knowledgeable, polished and well-trained to leave your customers well cared for.
Investing in training gives your customer support team a functional knowledge base from which to work, ensuring that they understand your business, its products and services, as well as all the correct steps needed to provide excellent service.
Trained reps who have a deep understanding of your product or service, along with a good grasp of customer service best practices will be able to help customers more effectively, saving time and money while generating a strong opinion of your brand.
Investing in training is something that you should never skimp on because it is an investment that brings a high reward in the form of satisfied, returning customers and repeat purchases.
3. Prioritise Employee Wellbeing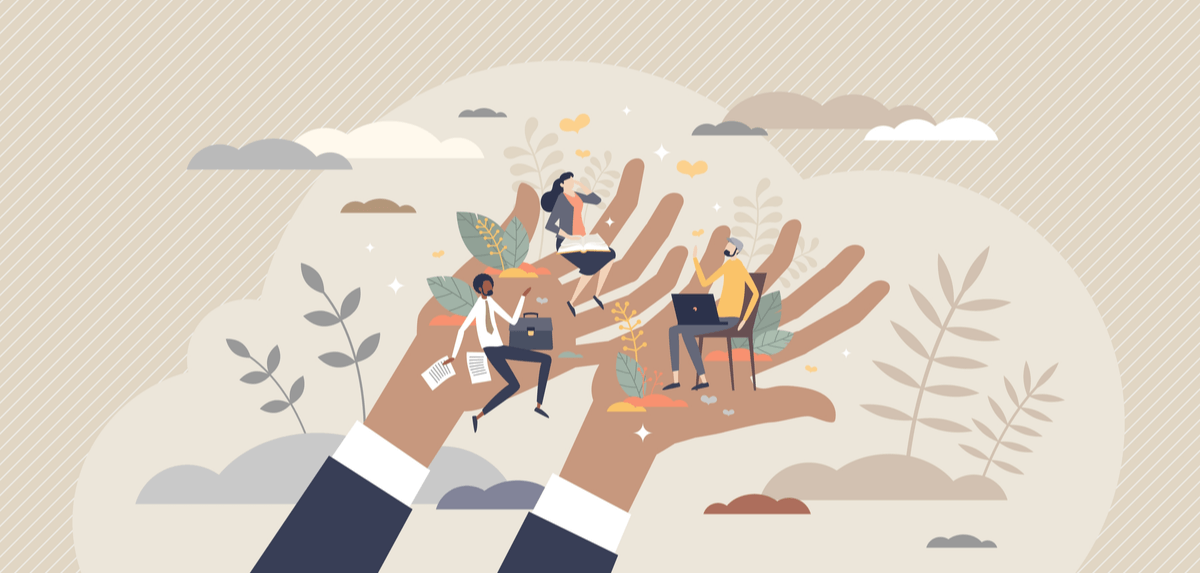 In addition to training, another area where staff can be supported is with wellbeing programmes. Especially in high-pressure, fast-paced roles like customer service.
Consider optimising your HR policies to offer perks like employee wellness discounts (discounts on gym passes, for example) or giving employees the day off for their birthday. Wellness initiatives like these help employees feel valued as well as helping them achieve a better work-life balance, which will in turn help optimise their performance while on the job.
Team building activities like company retreat days or team nights out can help instil a sense of camaraderie and teamwork that help team members bond and work together more productively on day-to-day tasks.
You can also collect feedback from your employees to find out what they need to do their jobs better and bring their best selves to work every day, whether that is additional training, more flexible shift schedules, or other low-cost incentives.
Facilitating career progression opportunities as part of your broader HR programme will continue to keep your employees motivated and dedicated to doing their best so that they can climb through the ranks at your organisation.
By prioritising your employee's wellbeing, it will shine through in every interaction your team members have with their customers, helping generate customer retention.
4. Offer Self-Service Support
So far, we've talked about the ways in which you can invest in your team members to reduce the high costs associated with sub-optimal or inefficient customer support.
But what are the other ways that businesses can optimise their spending? One key way that businesses can cut costs when it comes to customer support is to offer their customers self-service options, which will take the pressure off live customer service agents.
Self-service programmes are a very useful part of the entire customer service proposition. They are essentially 'guidance' systems that are designed to give customers the information they need to sort out minor issues, right at their fingertips, any time of day or night.
By offering accessible and easy-to-use services such as chatbots, knowledge base pages, and FAQ documents, your business can empower its customers to solve simple, common problems on their own, at any time of day. This reduces costs by saving both your customers and your customer service teams time, making it a win-win situation.
Related: 7 Top Customer Support Trends for 2021
5. Leverage Live Chat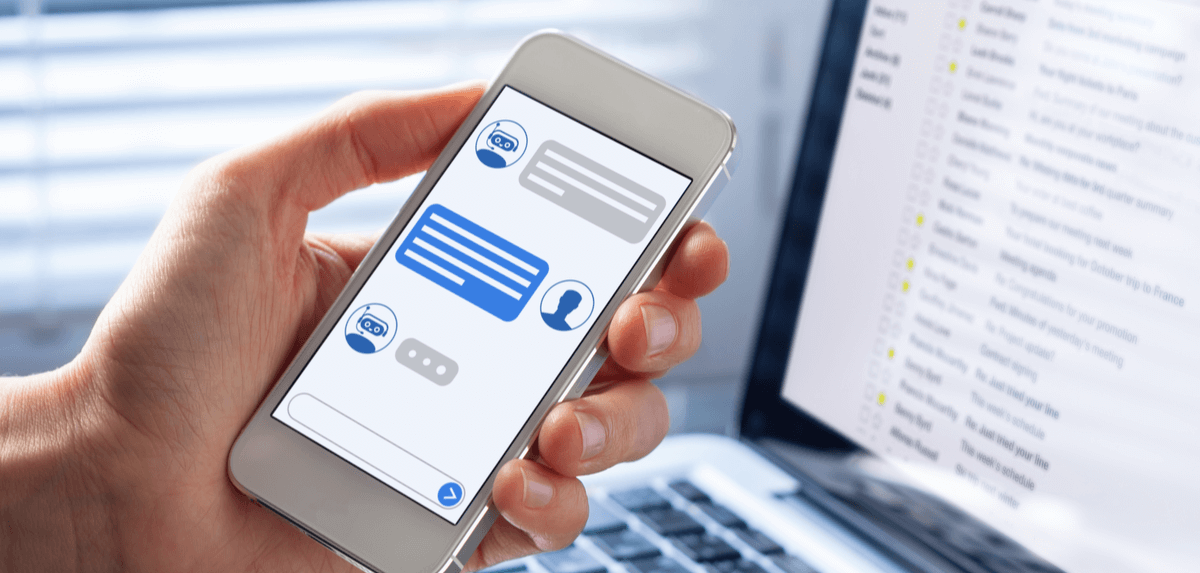 In our fast-paced world, we're all used to sending messages and getting instant answers to our questions. This is no different when it comes to customer service. Customers used to text messages often prefer to use messaging to have their issues resolved.
In addition to chatbots, enabling live chat with a customer service agent is a great way of quickly engaging with customers that visit your website. When the chat box pops up for your web visitors, it tells them that your company is ready and willing to help.
If your customer types a chat message, it'll first be vetted by a chatbot, which can use AI technology to respond to straightforward problems by providing pre-approved solutions to common problems. Otherwise, if the situation is more complex, the chatbot can transfer the chat to a live customer service rep, who'll be able to assist your customer then and there.
Chatting with a specialised agent can be easier for some customers than having to pick up the phone, but will result in customer satisfaction all the same. It's a fast and easy way of adding to your customer service toolkit while keeping costs low.
6. Give Your Multichannel Strategy a Boost
The thought of providing customer support across multiple channels can seem overwhelming, but it's a necessity in this day and age. Customers don't just ring call centres when they need help, they are just as likely to send emails or message your business directly through social media and chat channels to get assistance.
Managing multiple channels doesn't need to be costly or complicated. There are many customer support software options on the market today that specialise in organising various channels all in one place, so that your customer support team can easily respond to queries quickly and efficiently, whether they come via phone, email, Twitter, or WhatsApp, to name just a few.
Your customers will appreciate the ability to have easy, user-friendly access to customer service through whichever channel is most convenient for them.
With a unified dashboard like eDesk to manage all the different channels, your customer service team's productivity is increased, because all conversations and metrics are in one place.
Offering increased channels for support while investing in customer support software to manage them all will allow you to serve your customers through more channels while saving your customer service team valuable time. The efficiency savings are enormous.
7. Have a Solid Strategy for Social Media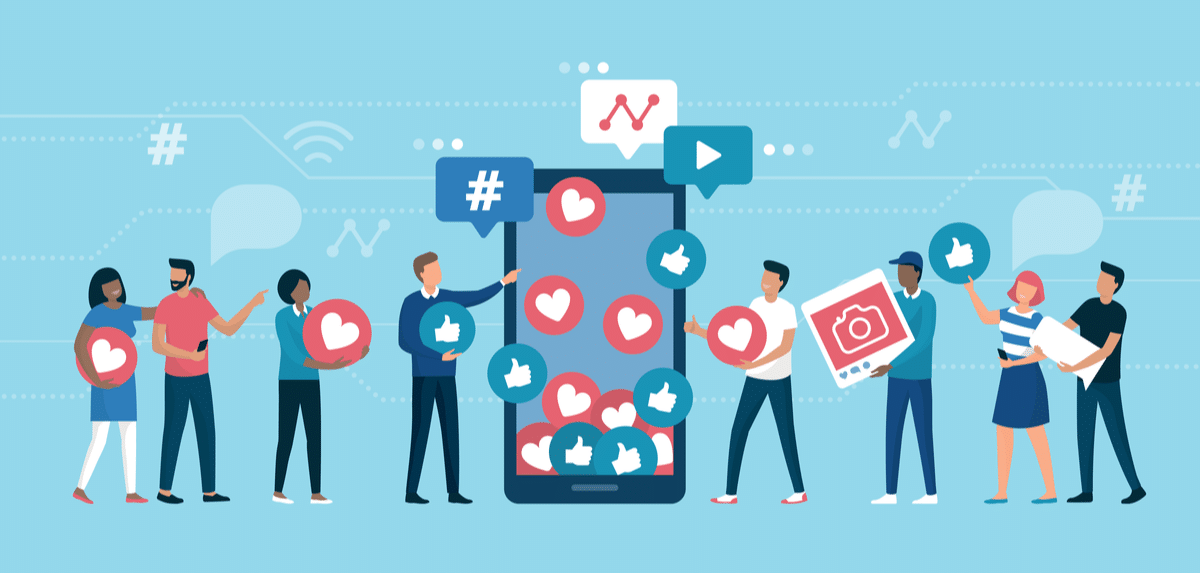 Studies show that up to 80% of customers use social media to engage with brands. This means that your customers are more likely to need support through social media than ever before.
Businesses need to be prepared to not only have conversations with their customers across numerous social media channels but must also be prepared to offer customer support through these channels as well.
Customer support through social media is especially important if you consider that 60% of customers who raise an issue through social media expect a response within one hour. This may seem like a lot of pressure to get things right quickly, but actually, the speed of social media provides a more efficient way of conducting customer service.
Because social media moves quickly and responses are expected straight away, it also means that queries can be moved along and resolved more quickly, using agents who are trained to respond through online chat or messaging.
Using social media for customer support is a cost-effective way to boost the quality and efficiency of your customer service while building a strong brand identity at the same time.
Final Thoughts
The secret to saving money on customer service isn't by slashing your budget or skimping on spending, but rather by investing strategically in the right things that will pay off in the long run.
Try putting into action some of the tips referenced above to give your spending some structure. It's very likely you'll find that by making more well-informed spending decisions, you'll actually end up helping increase your company's bottom line.
The right investments and operational tweaks can help your customer service programme run more smoothly and efficiently, and that certainly won't go unnoticed by your satisfied customers.
Start a free 14-day trial or book a live demo today to learn more about how eDesk can help you manage your multichannel customer support from one centralized inbox.
Read more