There can always be more sales.
That's the mantra of any successful eCommerce store. But to get more sales, you need to do more marketing.
If you're low on ideas, or just want a little inspiration, read on. We've got twenty solid eCommerce marketing tactics for you to try right now.
What is eCommerce marketing?
eCommerce marketing describes a range of activities undertaken to promote your eCommerce store. The best eCommerce marketing programs include both online and offline marketing tactics, and account for all stages of the funnel, from awareness to consideration to purchase, and finally, retention.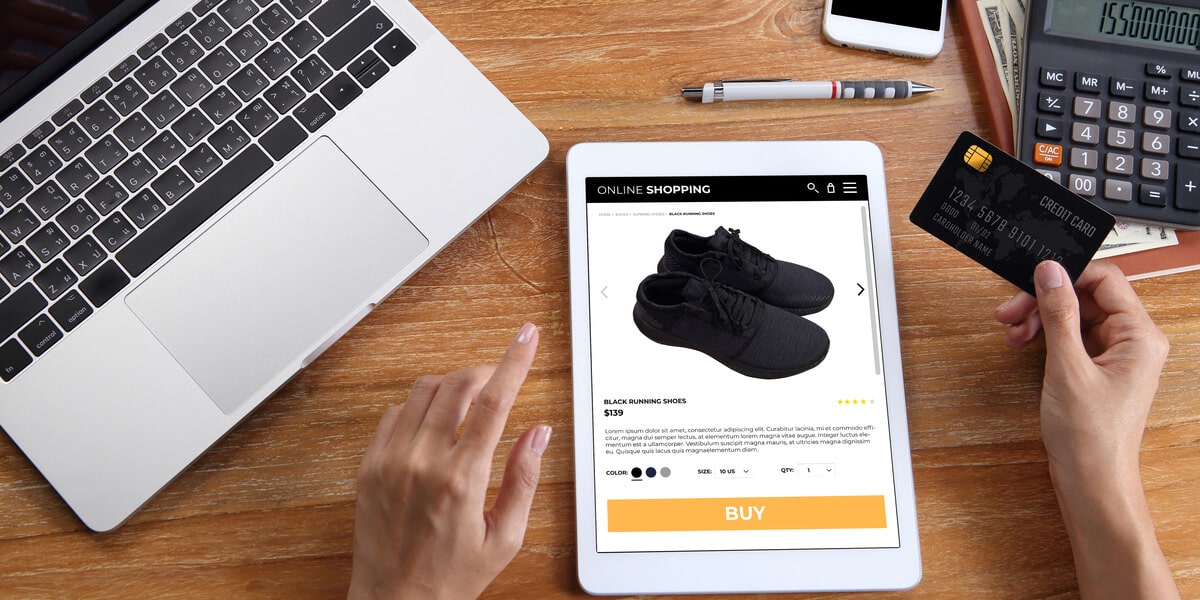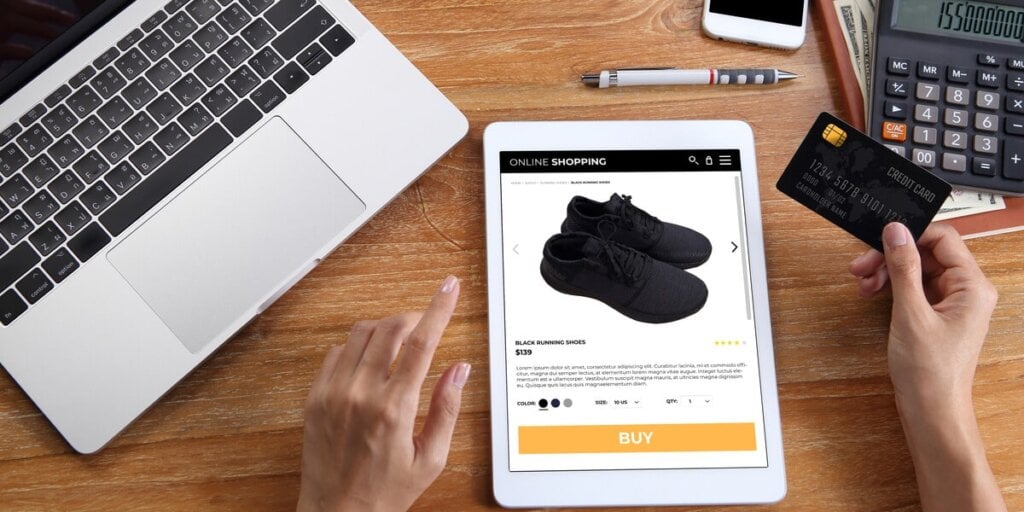 20 essential eCommerce marketing tactics
Below, we share today's best eCommerce marketing tactics, from classic ones that still deliver to trendier options and ideas we bet you haven't considered yet.
Experiment with them to drive traffic, boost sales, and increase your customer loyalty!
1. Up and cross sell with product recommendations
When a customer is already primed to buy, that's the perfect time to suggest they either a) level-up the product they're considering, or b) purchase other related items so they can really get the most out of their purchase. This is where up selling and cross-selling come in.
Up selling is a great choice for brands that have larger or more expensive versions of their products, like computers or even makeup.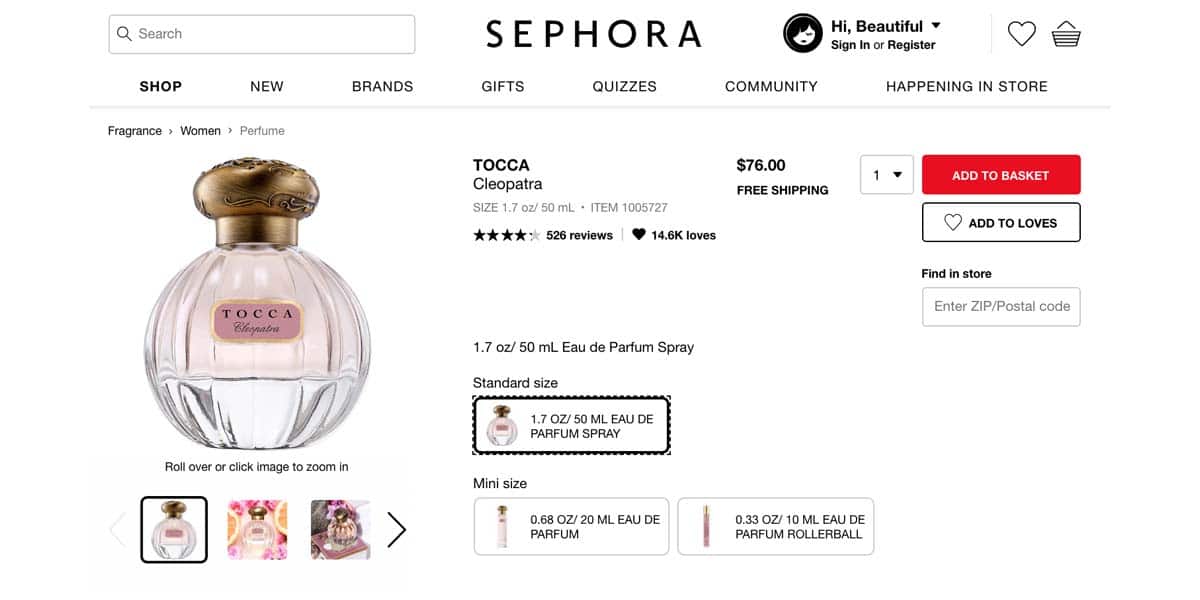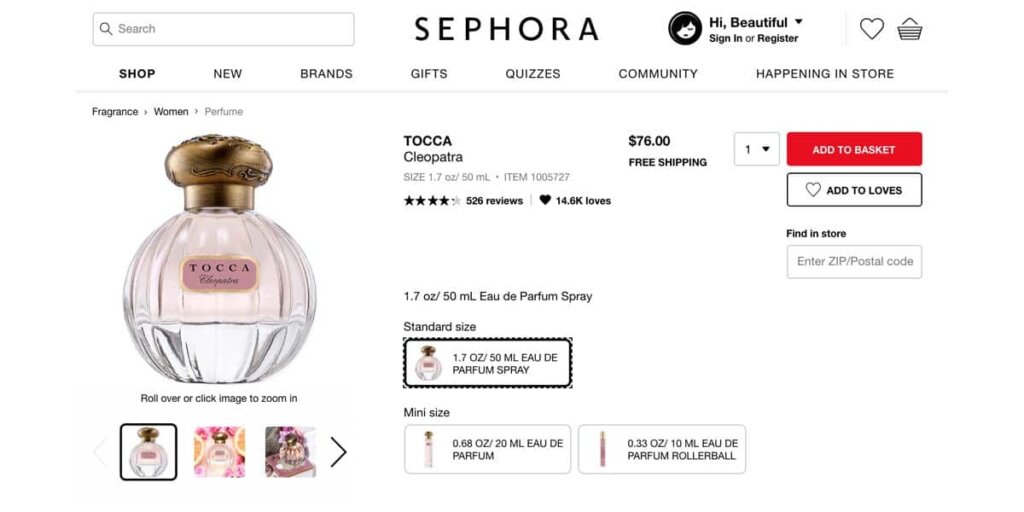 Cross selling can work for any brand. Review your product inventory and customer purchasing data to see which items are most frequently purchased together. Then suggest those products in a related items carousel and watch your cart totals tick up. Here's an example from REI: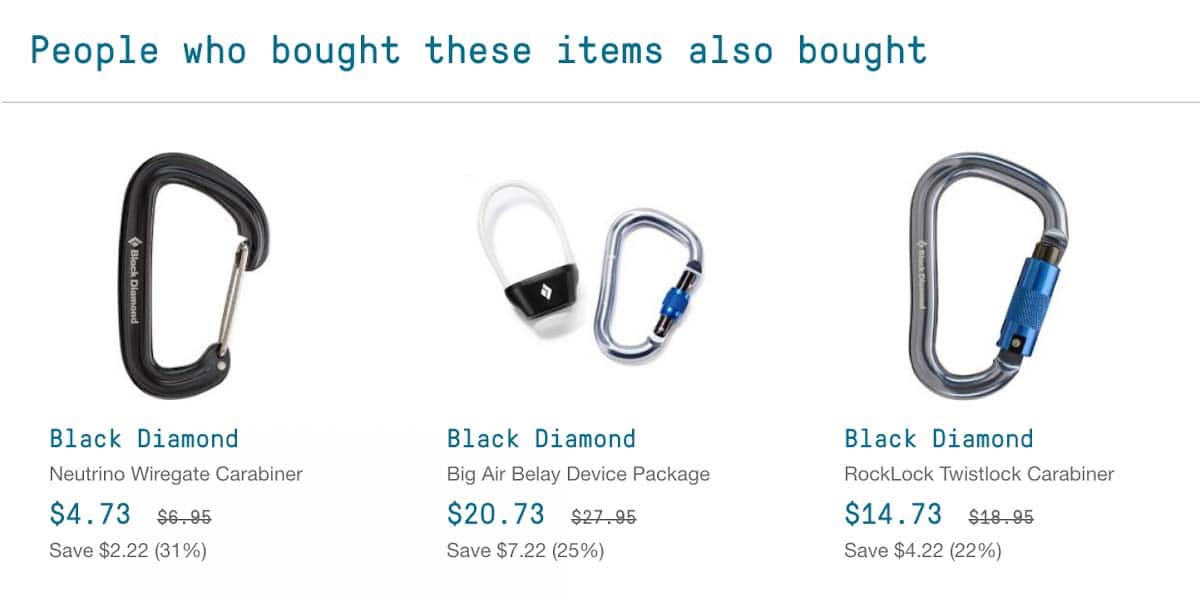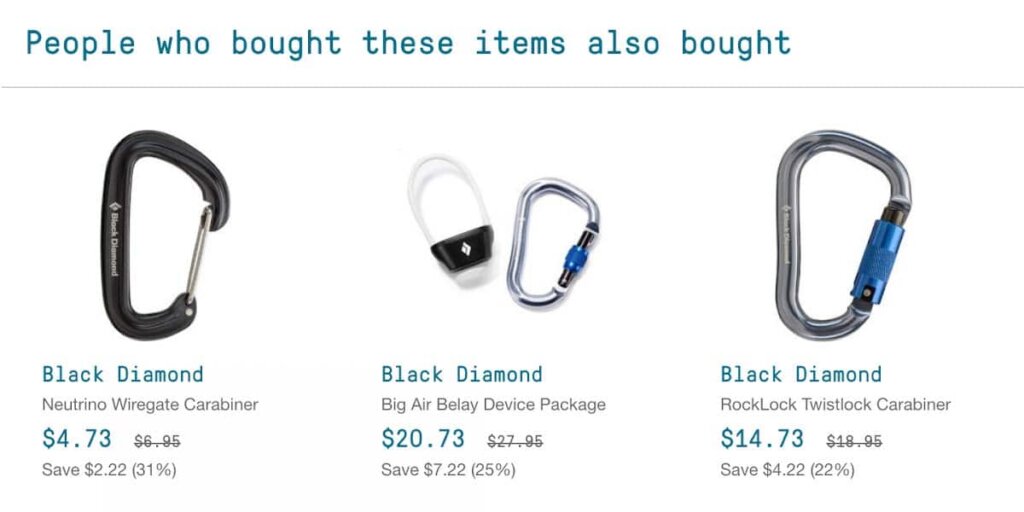 2. Make dreams come true with wish lists
Those related items carousels can also be good fodder for your customers' wish lists. Add wish list functionality to your site so customers can add items they're interested in, even if they're not ready to purchase just yet.
Then, nudge them along with emails that remind them of items in their wish list, notify them when they're running low or back in stock, or—happiest of days—when they've gone on sale.
Bonus points if you make your wish lists shareable. Amazon is the king of this eCommerce marketing strategy, with their collaborative wish lists. With a shareable list, your customers can share their wish lists to social media, driving brand awareness and interest in your products. Best of all, you'll earn new visitors as their friends and family come to purchase items for them.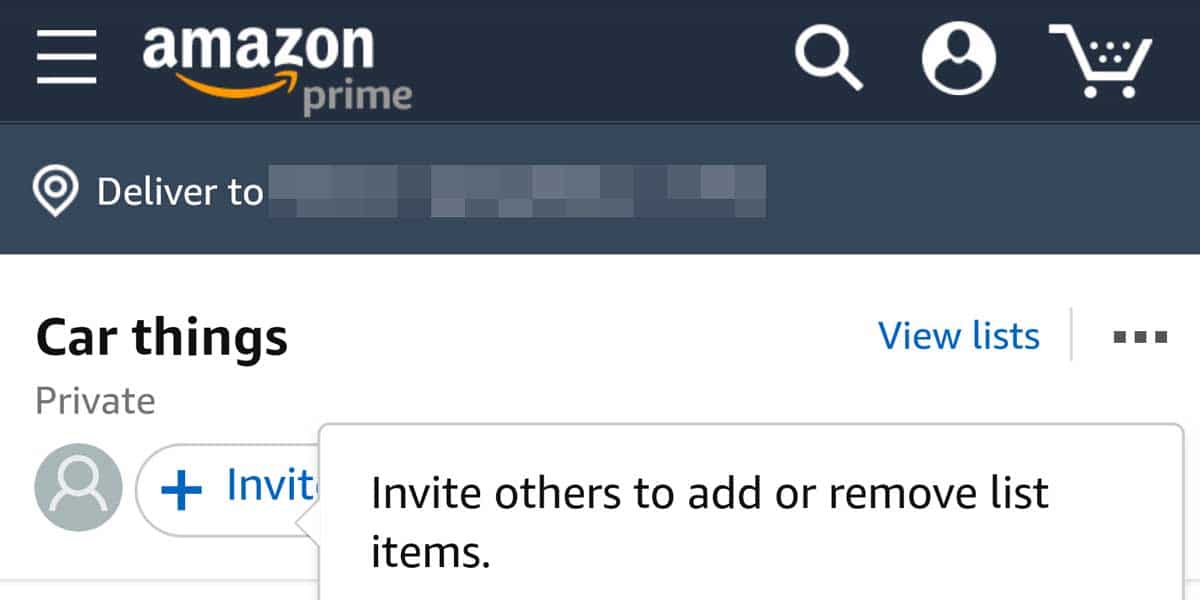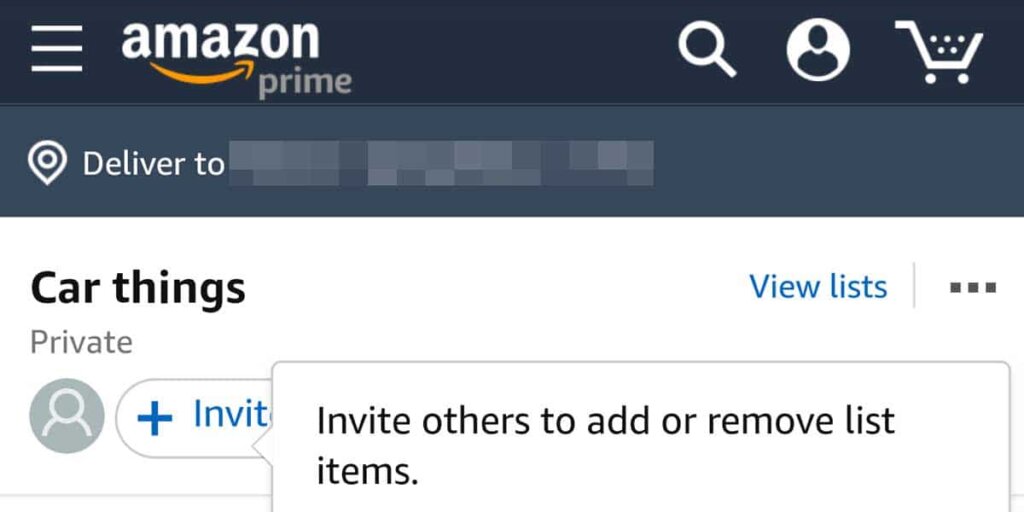 3. Focus on customer experience
Customer experience is a hot topic right now. As the world of eCommerce grows more crowded, one way brands differentiate themselves is through exceeding customer expectations. Is it fun to shop on their site? Do customer questions get answered quickly?
Exceptional Customer service and fast responses are no longer optional for eCommerce sellers. They're what customers expect. In fact, three-quarters of shoppers expect eCommerce customer service responses within 5 minutes!
What should eCommerce stores do? Use Facebook Messenger. Add Live Chat on your website. Build a chatbot. It's a lot to tackle.
Instead, you can work with a system like eDesk that incorporates all aspects of eCommerce customer support—including template responses powered by AI, auto-responders to handle common support requests, and live chat that integrates with your website and social platforms.

4. SEO your product pages
We'd be remiss if we didn't mention SEO on our list of eCommerce marketing tactics. SEO is an essential part of eCommerce digital marketing, and it all starts with your product pages.
Make sure each of your product pages includes:
A unique title tag and enticing meta description that use keywords and make searchers want to click on your search result
Multiple product images, each of which includes alt text with your target keywords
A keyword-rich product description
A keyword-rich URL
Product schema to increase your visibility in Google search with price, availability, and ratings information.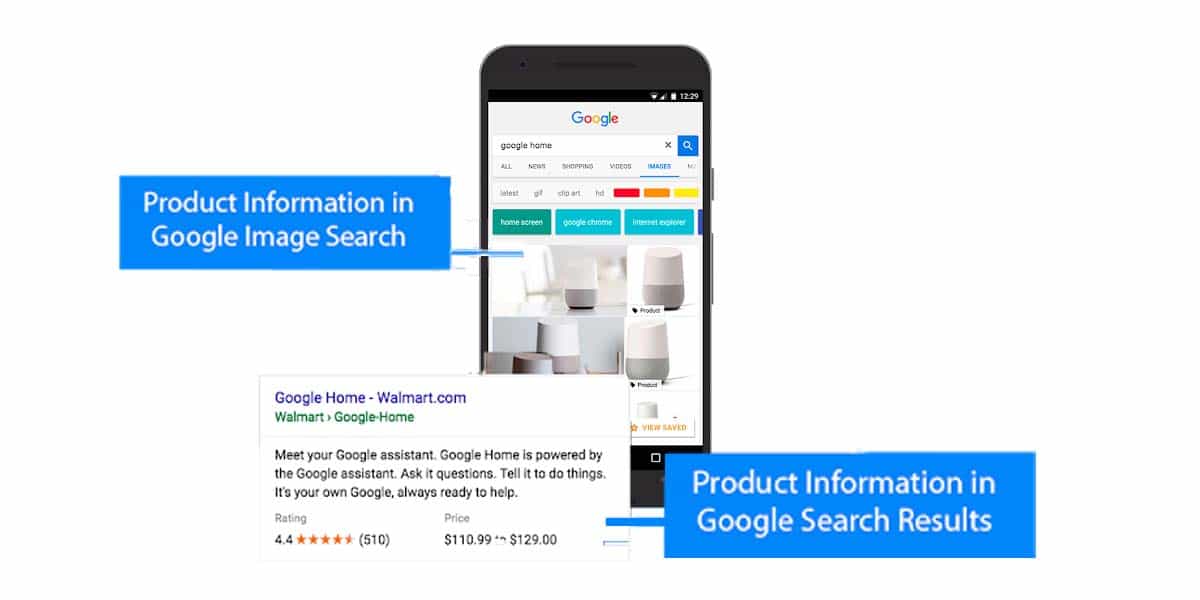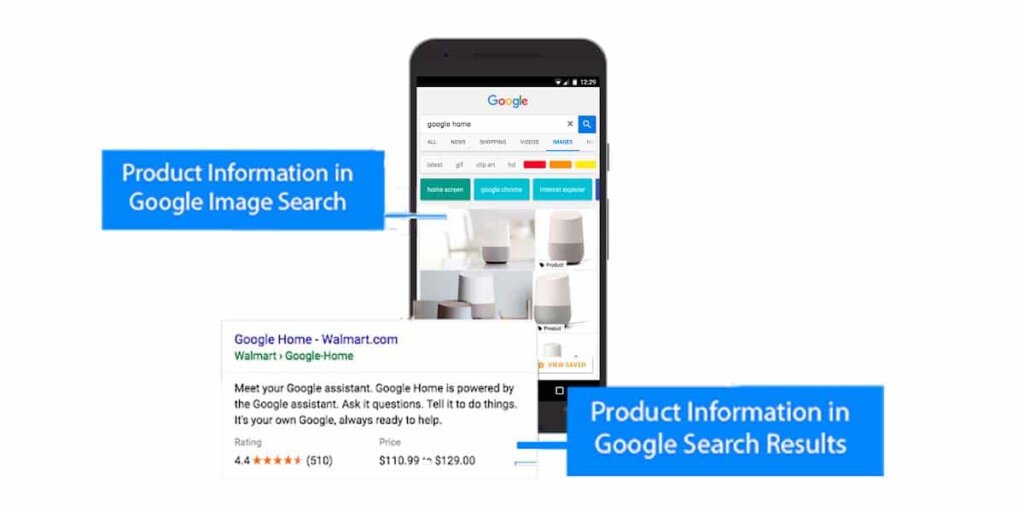 Finally, your website should follow a SEO-friendly structure that makes it easy for search engines to crawl and index your product pages.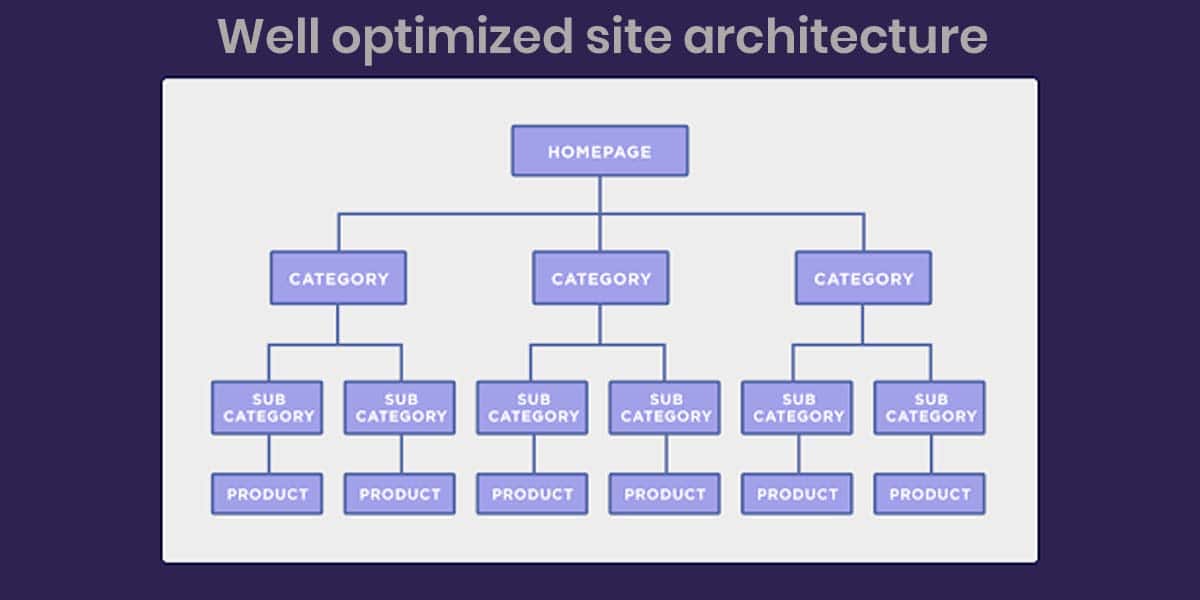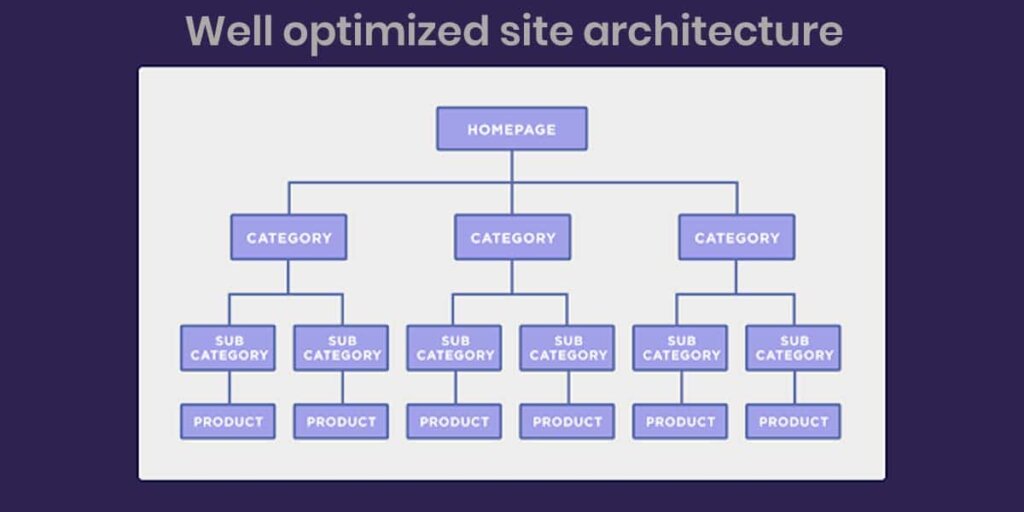 5. Remove hesitation with product reviews
Something else you can put on those product pages? Customer reviews. These can work wonders for your conversion rate. Just take a look at these statistics:
Adding reviews increases the conversion rate for higher-priced products by nearly 400%.
Reviews boost sales by 18%.
71% of customers say they feel more comfortable purchasing a product when it has reviews.
95% of shoppers read reviews before they purchase. If you don't have them on your site, they're going to leave to find them somewhere else (and in the process, might shop somewhere else, too!)
Maximize your reviews by using feedback software and then add them to your product pages. This free, user-generated content can also boost your SEO, by adding unique, keyword-rich text to your product pages.
Plus, you can always re-purpose reviews for your other marketing efforts, such as including them in emails and social media posts.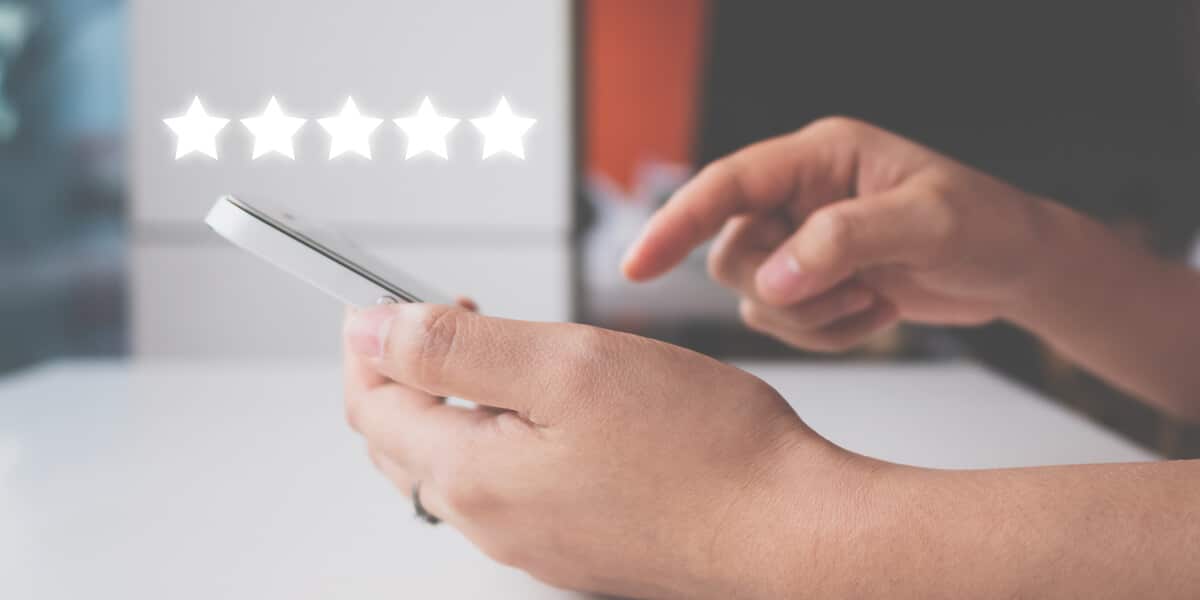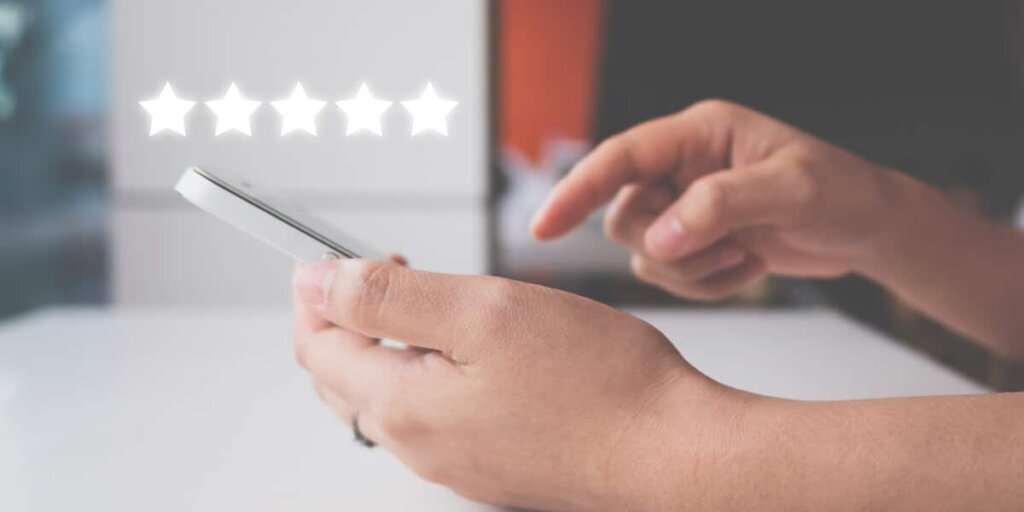 6. Get influential on Instagram
Speaking of social media, you've got to be working with influencers. Influencers take the basic customer review and put it on hyperdrive.
A customer review written by an everyday person simply helps sway people once they're already on your site. Influencers, on the other hand, are people your customers admire and respect. They're people your potential customers follow when they're on Instagram, checking up on their friends and discovering products to buy.
An influencer is like a trusted megaphone, with a huge audience they can bring to your site.
The majority of shoppers are already using Instagram to discover, research, and decide whether to buy new products or services.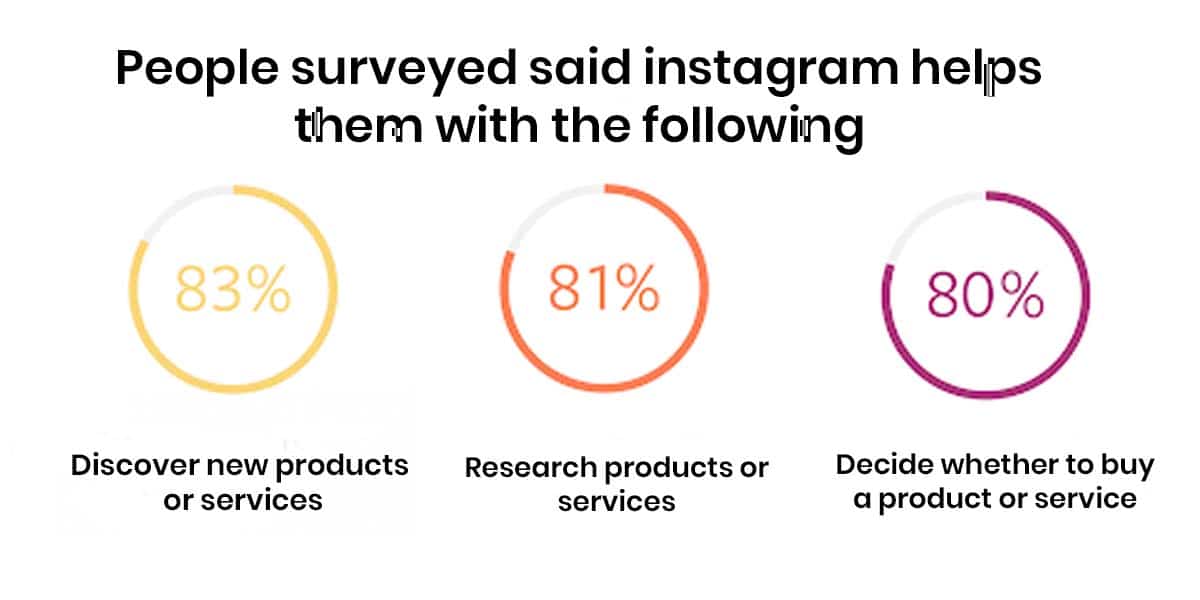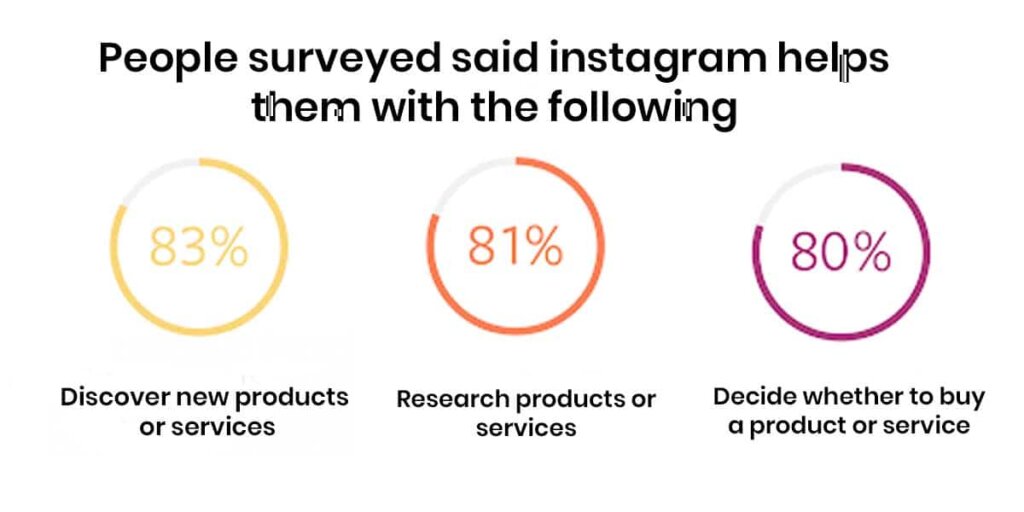 Identify influencers you can partner with for product promotions, product reviews, and social media campaigns. Remember to repurpose their content on your own website and social media accounts to impress customers and deepen loyalty.
Related article: Selling on Instagram: A New Channel with Massive Potential!
In this case study, Warby Parker attributes their success to their work with influencers. They have an entire page on their site dedicated to showing off their influencers: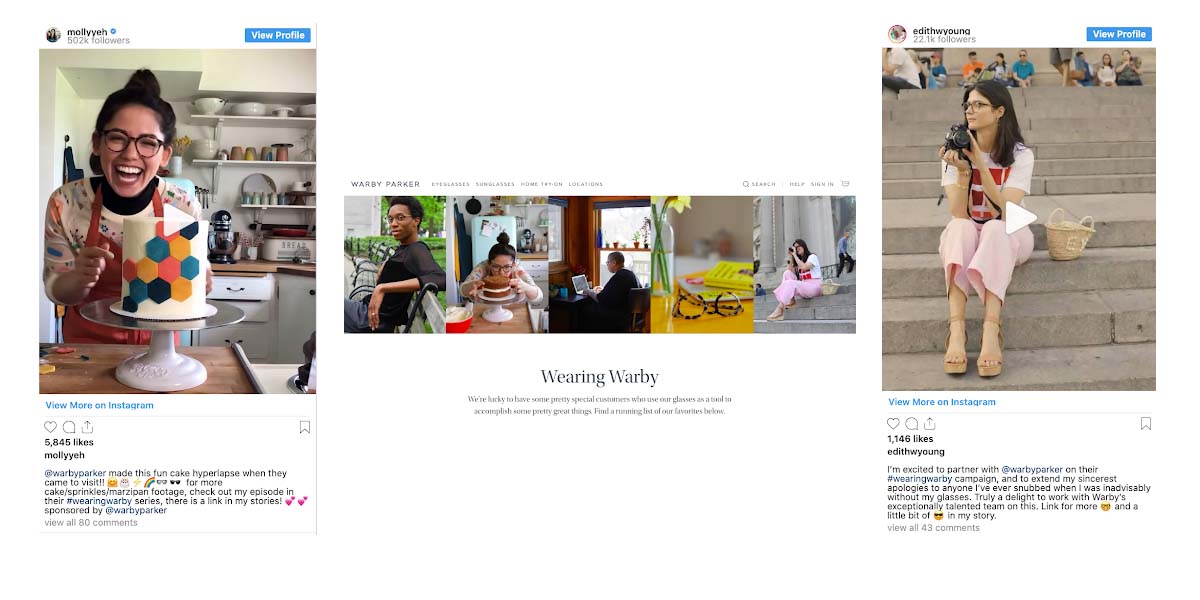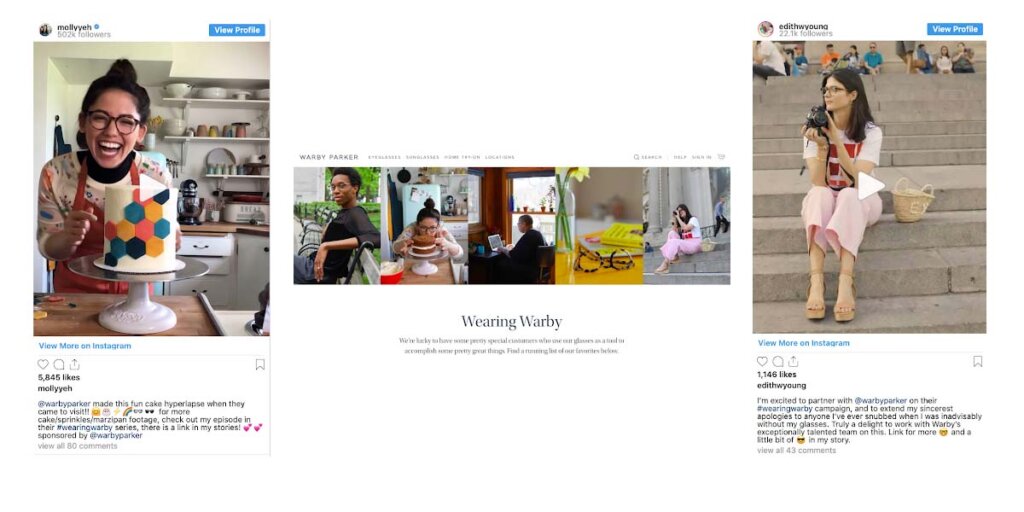 7. Boost conversions with unmissable discounts
Your eCommerce marketing plan likely already includes a yearly sales calendar with the promotions you plan to run. But, have you thought about other, less expected ways you can incorporate coupons as part of your strategy? Customers love a good discount.
How about a flash sale just for your email subscribers? Announce it to your social media followers the day before so they can sign up.
Why not give unique promo codes to each of your influencers? Then you can see who is driving more sales and make better budget decisions.
Need to offload some excess inventory? Throw a [Buy One Get One Free [BOGOF] sale just for that product line. Make sure to email customers who have purchased similar items in the past.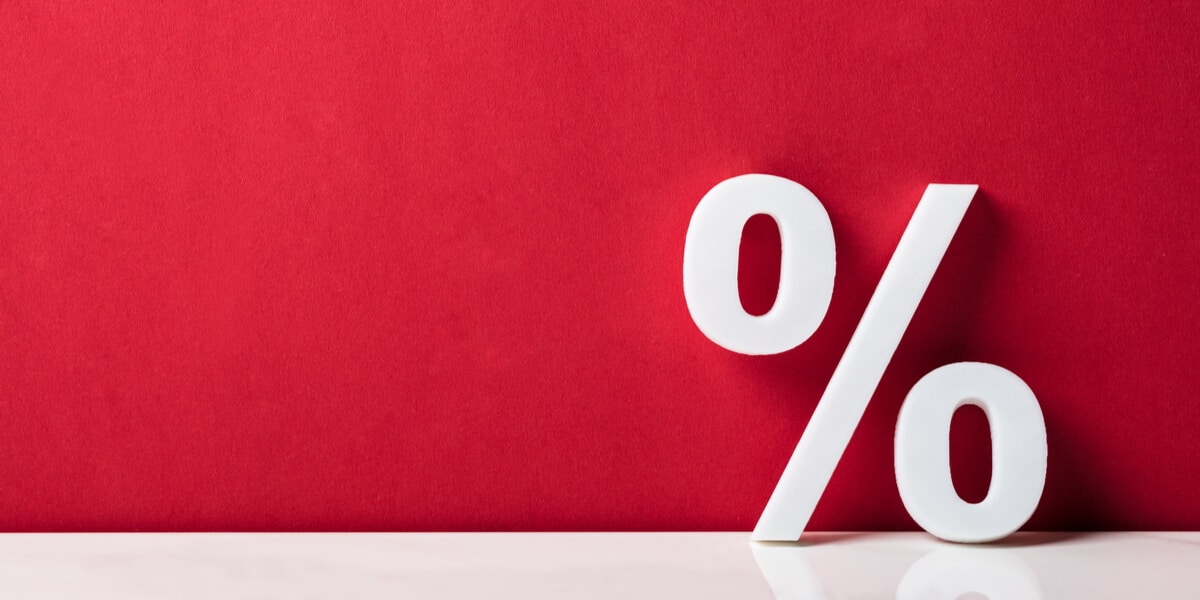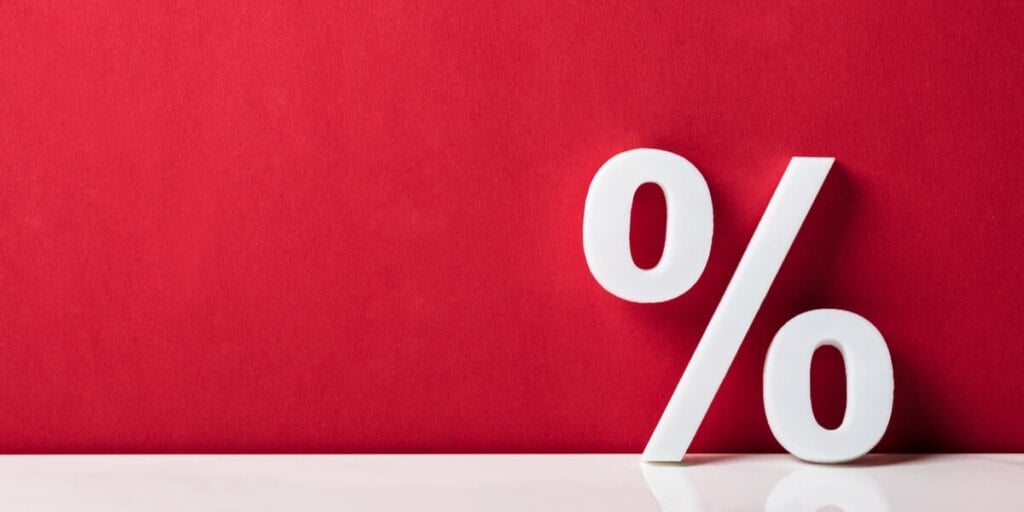 8. Use the power of video
87% of marketers agree that video has increased traffic to their website. Even better, 84% of consumers say a brand's video convinced them to buy their product.
Put that power to work for your website! Create videos demonstrating how to use your product, and embed them on your product pages. Connect with influencers for unboxing videos to add excitement and intrigue.
Loot Crate, a subscription box company, points to its unboxing video strategy as a critical part of their $116 million valuation within just a few years. The company partnered with influential gaming influencers. Each month, gamers would post a new video unboxing that month's box to rack up tens of thousands of views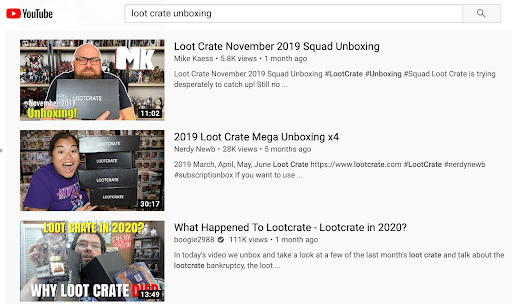 9. Content is still king
Videos are just one item in your eCommerce content marketing toolkit. eCommerce websites can further capitalize on search traffic and drive more clicks through savvy content marketing.
Create gift guides for major holidays. These curated product collections can be organized by recipient (mum, boyfriend, dog), price, or holiday (Valentine's Day, Christmas).
Outline the benefits of your products. Sometimes people don't know why they need your product. A "X Benefits to Using [Your Product Goes Here]" blog post can tell them.
Seize on a trending topic. Remember the viral meme that was "The Dress"? Whatever color you thought it was, plenty of eCommerce brands used the moment to hype their own white-and-gold or black-and-blue products.
Create how-to posts that explain how to get the most out of your products. This strategy can work well for any eCommerce site, but it's best for those selling more complex products or a DIY audience. Here are some examples from the Home Depot blog: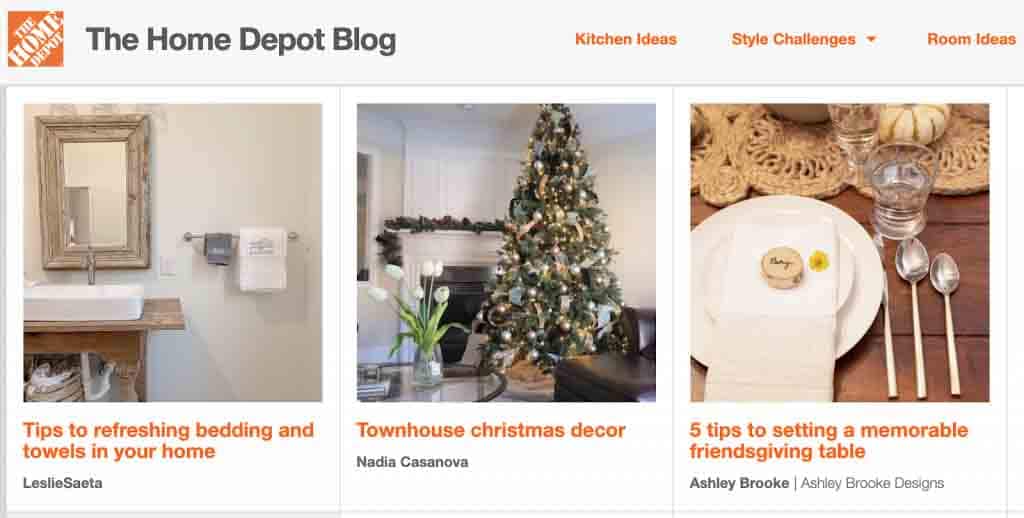 10. Start an affiliate marketing program
Similar to influencer marketing, affiliate marketing is another revenue-generating avenue for eCommerce brands. People promote your product and receive a commission in exchange for every sale they drive for your site.
Affiliate marketing is attractive because it's extremely measurable. You can see how many clicks and purchases an affiliate partner is driving toward your site. With time, you'll identify certain affiliate marketers who are more successful than others. You can then analyze their successes to share techniques with your less successful partners.
Like influencers, your affiliate partners may promote your product on their social media channels, sharing their unique promo code.
Others rely on tried-and-tested content marketing techniques like blog posts that review your product or compare your product with a competitor. The beauty of this is that because the content isn't written by you, the eCommerce brand, the recommendation comes across as more genuine to consumers—thereby convincing them just a little bit more to buy.
11. Advertise on podcasts
If you're like most eCommerce brands, you have some buyer personas identified and a few ideal sets of target customers.
Besides purchasing your products, what are those people interested in? What are their hobbies? How old are they? What interests them and what are they passionate about?
All of these are demographic details that align directly with the niche audiences of podcasts. Identify podcasts that your target customers are likely to listen to, and set up advertising deals with them. Alternatively, you can work with a podcast advertising company that will find the relevant podcasts for you.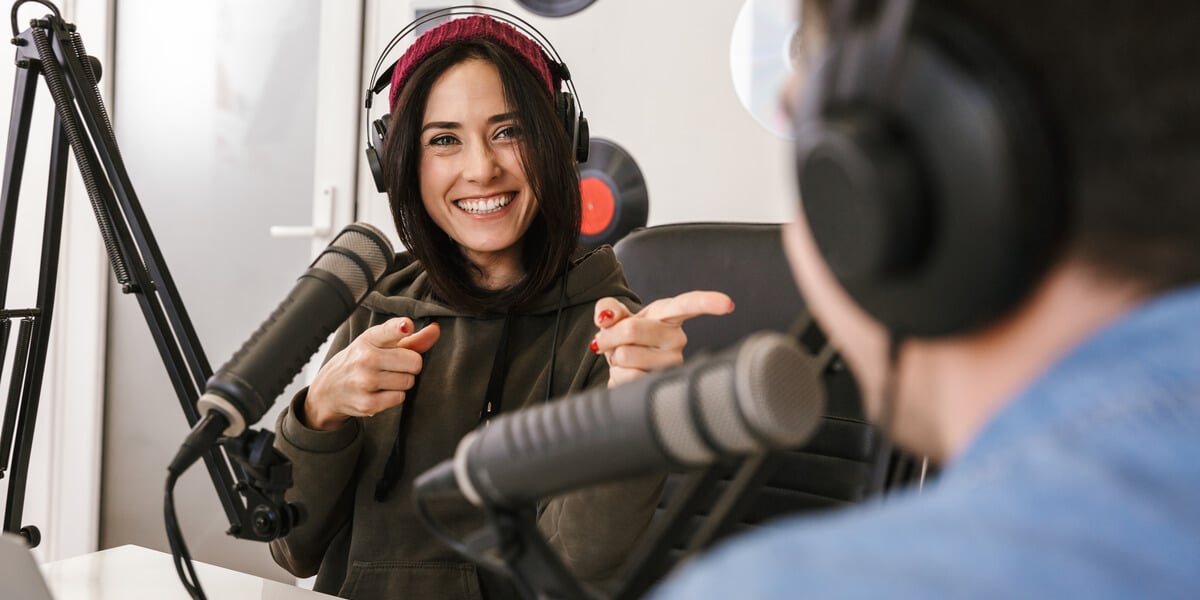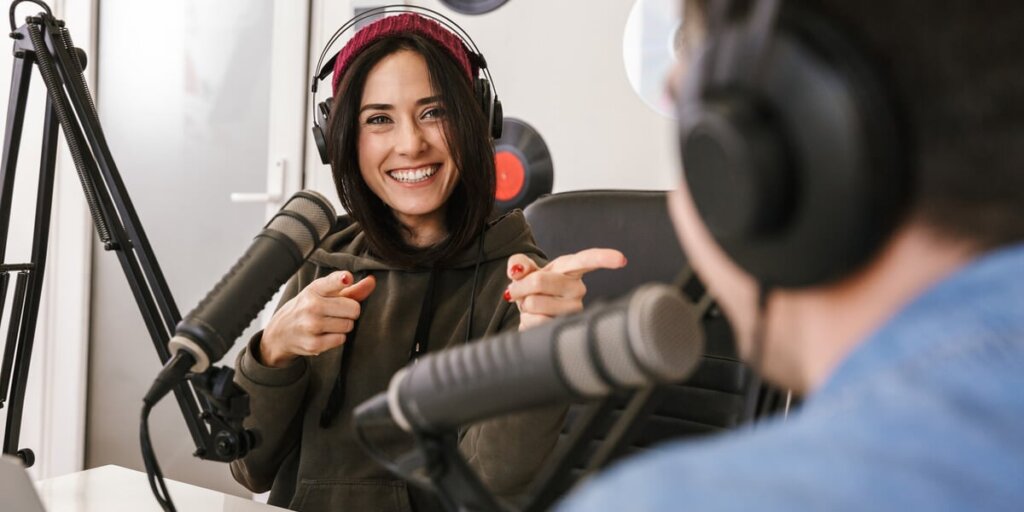 12. Add an email signup to your website
Here's an easy one. Add an email signup form to your website. It can be helpful to stick these in your header or footer, where you advertise a sweet 10% off discount for signing up, like Topshop does: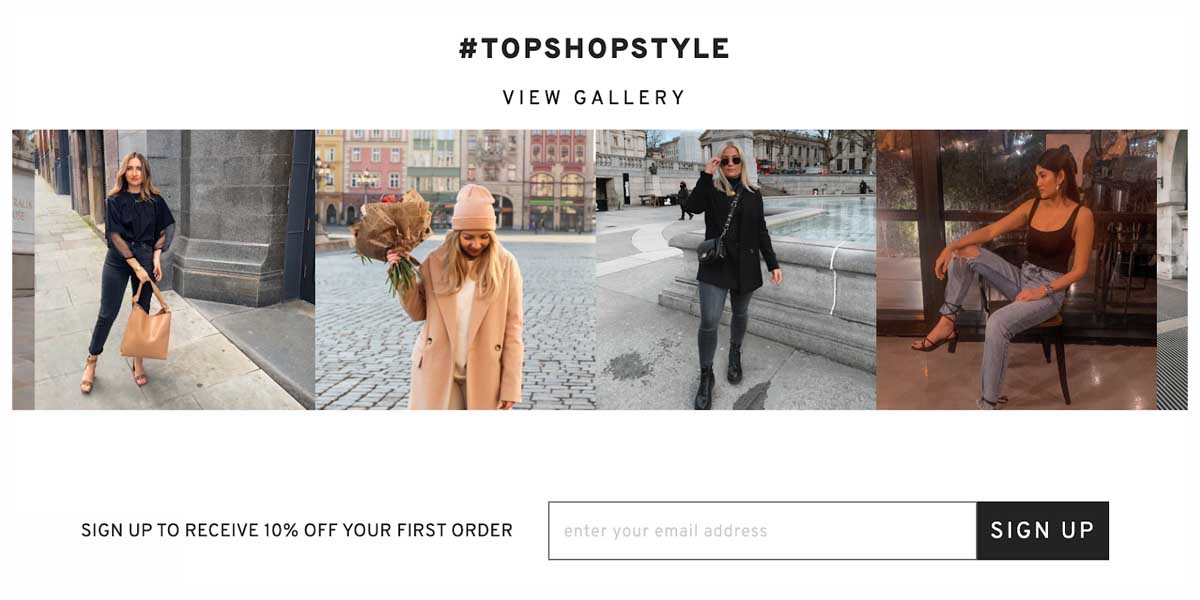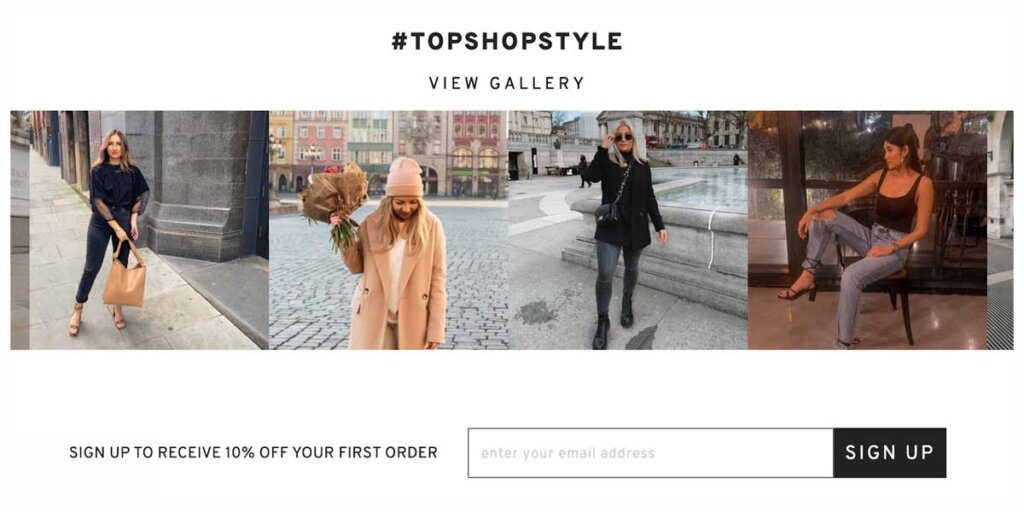 You can also add a popup box that appears when visitors arrive on your site.
13. Put your email list to good use
Once you've got a healthy email newsletter list, put it to good use with drip campaigns. These are the foundation of any eCommerce email marketing strategy.
For first-time visitors, introduce them to your eCommerce site with an email containing a "Welcome" promo code for their first order, followed by emails that highlight your most popular products or notify them of new sales.
For your wishlist owners, email them whenever one of their wishlist items is back in stock or goes on sale.
Your customers are another important segment. Email them a few weeks after their purchase to ask for their feedback (feeding that User Generated Content engine for your product pages), and periodically email them with new product recommendations based on their previous purchases.
14. Recover abandoned carts with email offers
Between 60% to 80% of carts get abandoned. If you only create one email campaign, make sure it's an abandoned cart email! (Of course, we don't encourage limiting yourself to only one email campaign, but we're trying to make a point here!)
Whenever someone leaves their cart without purchasing, consider that your opportunity to email them and remind them to go back. The average abandoned cart email has an open rate of 41%, which can result in real revenue for your online store.
Related article: Shopping Cart Abandonment: Essential Steps to Reduce it
Increase clicks with attention-grabbing headlines and a compelling discount. According to Klaviyo's research, the most successful subject lines remind the shopper that they "left something behind."


15. Create a Facebook store
To drive more sales, you need to meet customers where they are. Sometimes, that doesn't mean your website.
Integrate your eCommerce platform with Facebook to unlock a shoppable store right from your Facebook page. If customers want to visit your website, all it takes is clicking the "Shop Now" button at the top.
As an example, here's the Facebook store for eCommerce fashion retailer ASOS: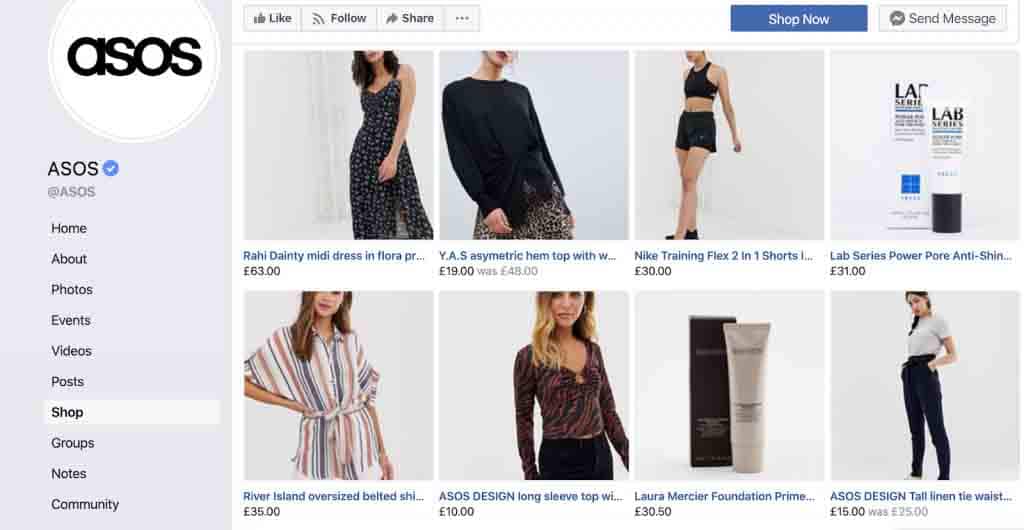 16. Expand your product catalog on Pinterest
Most eCommerce marketers are familiar with shoppable Instagram posts, but Pinterest ads are a new option that's breathed new life into the wishlist social media board.
Product Pins increase click-throughs to eCommerce sites by 40%, on average. These are perfect for individual product photos. What about when you want to feature multiple products at once?
Enter Shop the Look Pins. These allow you to pin multiple items within a post, such as different clothing or household items.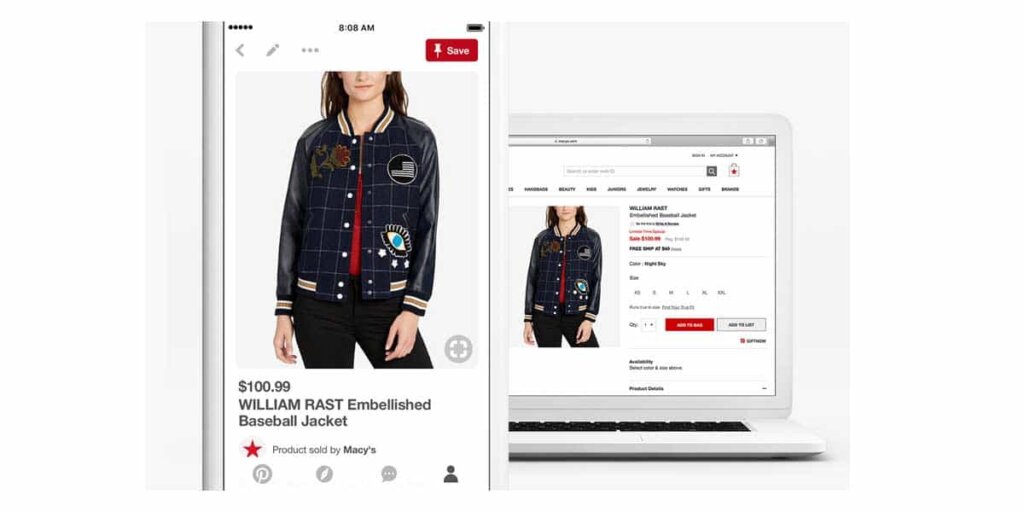 17. Leverage the full universe of Google advertising
With a strategic PPC eCommerce approach, you can win the top slots of Google whenever customers are searching for products you sell.
Paid search is just one element of Google's vast advertising network, however. You also have display ads, which are particularly powerful for remarketing campaigns. You can remind shoppers of your products as they browse around the web.
Another favorite is Google Shopping ads. Not only are these at the very tip top of the search results, but they're paired with a photo as well: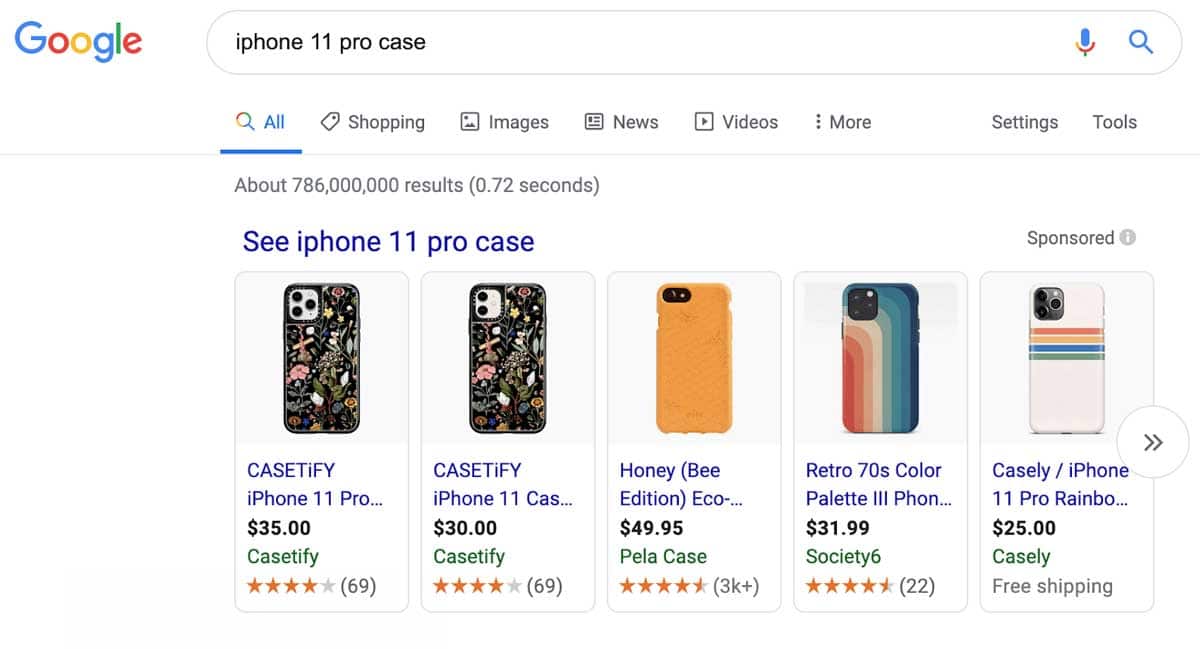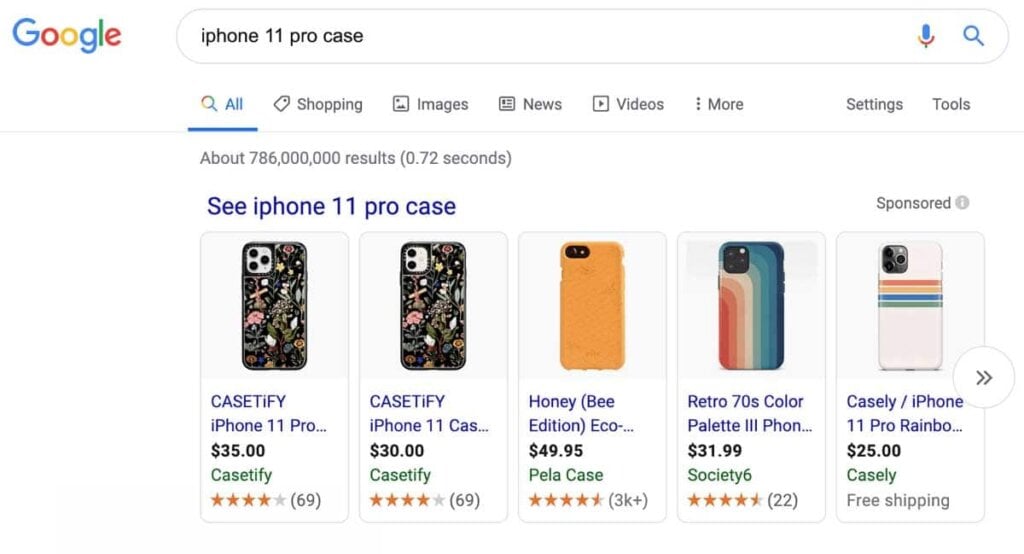 18. Don't sleep on local marketing
Your sales may be online, but that doesn't mean you can meet shoppers offline.
Popup shops and in-person events are one marketing strategy many eCommerce brands are implementing to carve out unique customer experiences for their shoppers.
For example, Lush Cosmetics hosts pop-up events where shoppers can learn beauty lessons, discover how Lush makes their products, and, of course, make a purchase! One event earned over 659 tagged posts on Instagram, including many by influencers:


19. Reward your loyal customers
A loyal customer is a profitable customer. Loyalty program members outspend non-program members by up to 18%. If you don't have a loyalty program already, it's time to create one.
Today's customer loyalty programs are diverse. You can reward customers with points they can trade in for dollar-off discounts or free gifts.
If you don't have the resources for a points based system, you could offer customers free shipping, birthday discounts, or exclusive gifts.
Alternatively, try building your mailing list by offering exclusive member-only gifts.
Looking for inspiration? Sephora's tiered loyalty program has earned lots of press for its unique approach: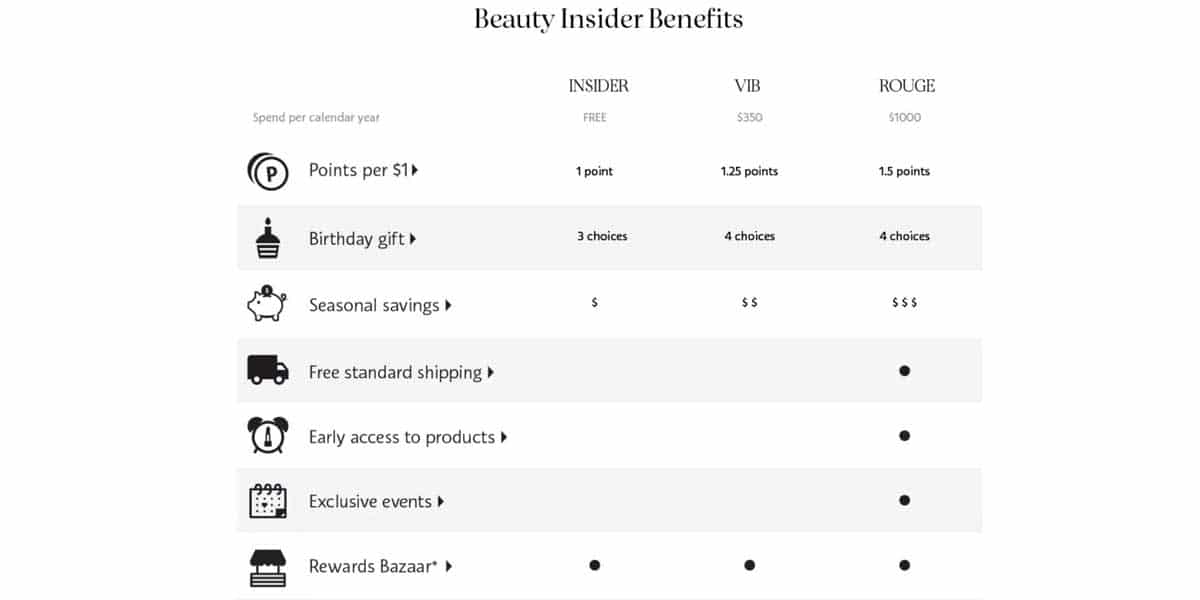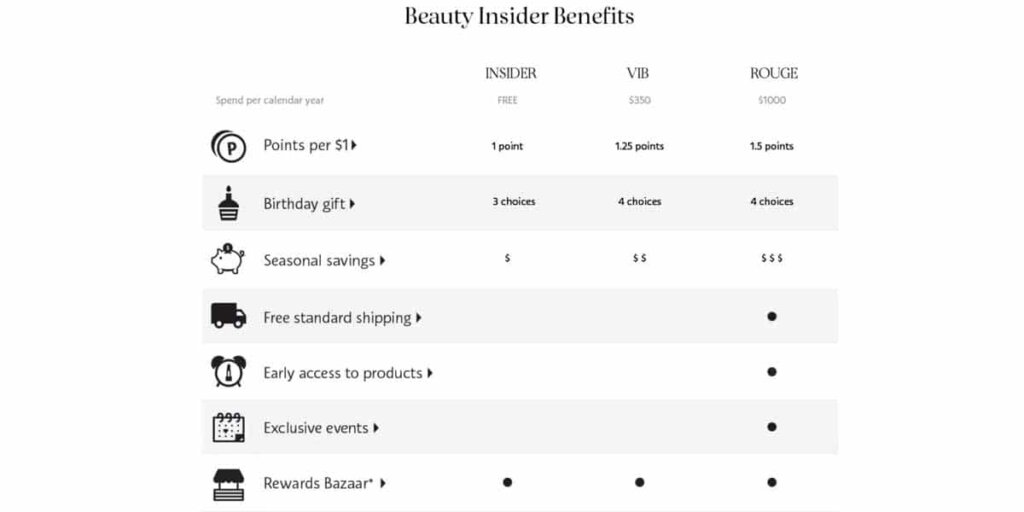 Think carefully about what will work best for your eCommerce brand, both from a revenue and management standpoint. Then get to implementing!
20. Never rest on your laurels
Our final eCommerce marketing tip is this: always reflect, analyze, and iterate on your efforts. Competitive research can be a real boon here. Regularly review what your competitors are doing to see if you can glean any insights for your own eCommerce marketing strategy.
Take a look at their pricing. Do they offer any bundle deals? Are they cheaper or more expensive? (If you sell on Amazon, you can automate this process with an automated repricing tool like Repricer.com.)
What marketing channels are they using? Which ones seem to be the most successful for them?
Are they targeting different audiences or verticals that you could go after?
These are all good questions to ask. Ask them regularly, and apply what you learn to your own eCommerce store for bumper sales!