eBay is one of the world's most popular online marketplaces. It provides individuals and businesses of every size with an opportunity to connect with international audiences, but the competition is also pretty stiff. For beginners to sell on eBay successfully, they need to understand the basics and master skills like listing optimization. This may seem overwhelming, but that's where we come in.
Want to know how to sell on eBay? Here's everything you need to know in six simple steps.
Step 1 – Create an account
This is pretty straightforward. You'll see the option to register or sign in at the top of most eBay pages.
Simply click to register and you can set up an account. eBay guides you through the process and asks for some basic details. Easy!
If you plan to sell on eBay as an official business, this page also offers the option to set up a business account. This is fairly simple too. Though you'll need to provide an official company name.
Unless you're just clearing the junk out of your attic, this is probably the best option for you. However, you can always change your account type later if you need to.
Step 2 – Learn the basics
Before you list any items, it's a good idea to become familiar with the eBay fundamentals.
There are countless resources online and on eBay that can help, but here are some basics to help you stay in eBay's good books and prevent any losses.
Listing types
When eBay was first set up, it was all about selling used items in auction-style sales.
Today, you can still opt to list an item for ten days and sell it off to the highest bidder. But 91% of eBay products are now sold using fixed price or 'Buy It Now' listings. This means you set a price and ship an item the moment an order comes through. The same way most online stores work.
How much does it cost?
Figuring this out isn't exactly straightforward. There are all sorts of eBay fees and many of them are optional.
But here are two every seller needs to know about:
Insertion fees: This is a listing fee which is charged pre-sale. Sellers receive 50 free listings each month. After that, eBay takes a flat fee of 35c on every item you list. Though if you sign up to a monthly store subscription, this fee is reduced.
Final Value Fees: A percentage of a product's final sale price is charged once an item is sold. The percentage depends on what product category your item was listed under. Most commonly, it will be 12.35%.
eBay selling policies
Failure to follow eBay's rules can lead to reduced visibility for your listings and, sometimes, even account suspension.
Some rules are common sense, while others are less obvious. We recommend reading over eBay's selling policies when starting out, but here are some major pitfalls to avoid.
Don't sell banned items, such as drugs, alcohol, counterfeit products or recalled items
Don't use product images taken from other websites
Don't try to close any sales outside of the eBay platform
Avoid cancelling customer orders
Avoid late shipments
Don't ignore buyer complaints
Don't list contact information, external links or misleading information in listings
Beginner limitations
eBay selling limits restrict the number of listings a seller can have. They apply to most accounts but are particularly inhibiting for beginners.
For new sellers, the limit starts at just ten items per month. For this reason, you won't be able to use eBay's bulk listing tools until 90 days after your first sale. You'll need at least ten positive eBay reviews too.
These selling limits are intended to protect customers from the likes of fraud or substandard products. But once you establish a positive selling history, eBay will trust you to sell more.
Step 3 – Fill out your profile
To appear trustworthy, it's a good idea to add a photo and a description to your seller profile.
To do this, you can simply click on your name, which appears in the top-left corner of eBay when you're signed in. Click on your avatar and you'll be able to edit your profile details.

When you sign up to eBay, you're assigned a random user ID. You should also edit this to include your brand name so eBay shoppers will take you seriously.
To do this, head to the My Account tab in My eBay. Then click 'Personal information'. Here, you'll be able to edit your username and add your social media accounts.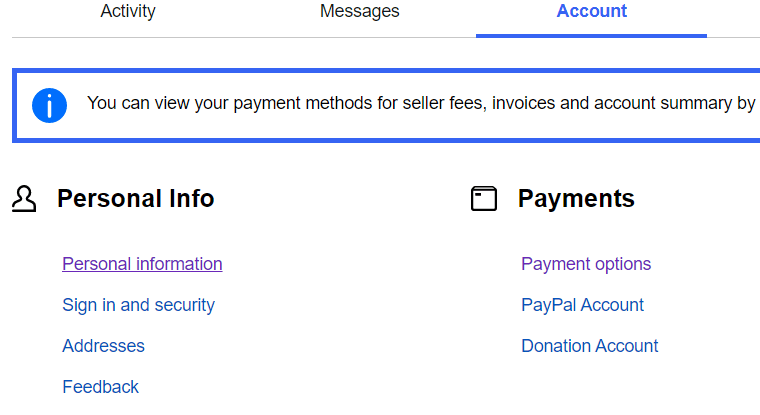 If you really want to build your brand on eBay, you should consider signing up for a store subscription. This is optional and comes with a monthly fee. But plans start at just $4.95 per month and you get to customise your storefront. It also comes with perks like smaller fees.
Step 4 – Set up your store policies
When creating a listing, eBay will ask you to fill out details around shipping, payment and returns.
You should consider these policies carefully because they significantly affect costs and profits, as well as customer satisfaction and eBay feedback. 
Payment options: eBay managed payments was recently introduced to most sellers. This consolidated platform allows you to offer payment by card, Google Pay, Apple Pay, and Paypal.
Shipping policies: Here, you specify your dispatch time and the delivery services you offer. The faster the better! But you should also be realistic. 71% of items sold on eBay are shipped for free, so try to offer free shipping if you can. But if you sell large or heavy items, this could be risky. In this case, you could consider offering your customers combined shipping instead.
Returns: Here, say whether or not you accept returns. If you do, state how many days this is available for and who pays for the cost of shipment. A generous returns policy may increase sales, trust and your chances of appearing at the top of eBay search results.
Step 5 – Choose profitable products to sell on eBay
Product sourcing and pricing is tricky. But you'll find it much easier if you specialise in a niche that you're passionate about. You'll be better at identifying great products and creating listings which appeal to your audience.
Beyond this, you should spend time researching brands. You could even consider investing in a product research tool, which scans the internet for profitable products in your niche.
You can also do some research on eBay! On each listing, you can see the number of times an item sold.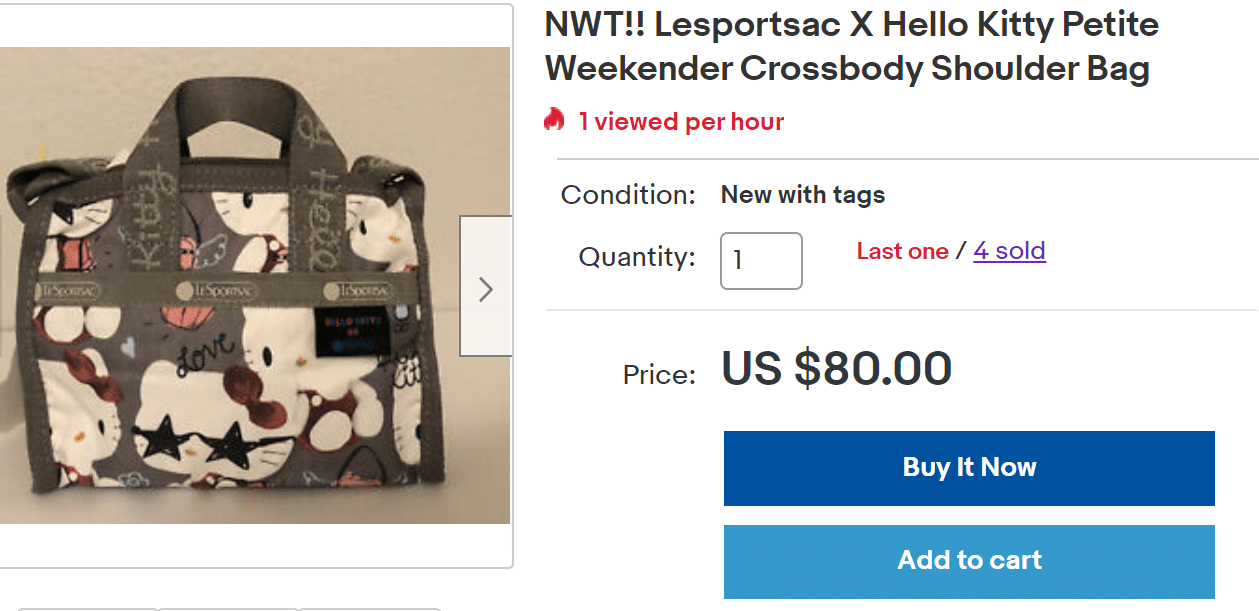 If you click this figure, you'll be brought to the product's purchase history. This offers insights into a product's popularity and pricing.

When sourcing and pricing your eBay products, you'll want to offer better value than your competitors. But be sure to factor in marketplace fees, fulfillment costs and any other outgoings your business has. At the end of the day, you want to make a profit.
Step 6 – Create and optimise your listings
To create a listing, you simply sign into your account and click the 'Sell' button which appears in the top-right corner of almost every eBay page.
eBay will prompt you to enter a product ID or name, so it can automatically populate your listing.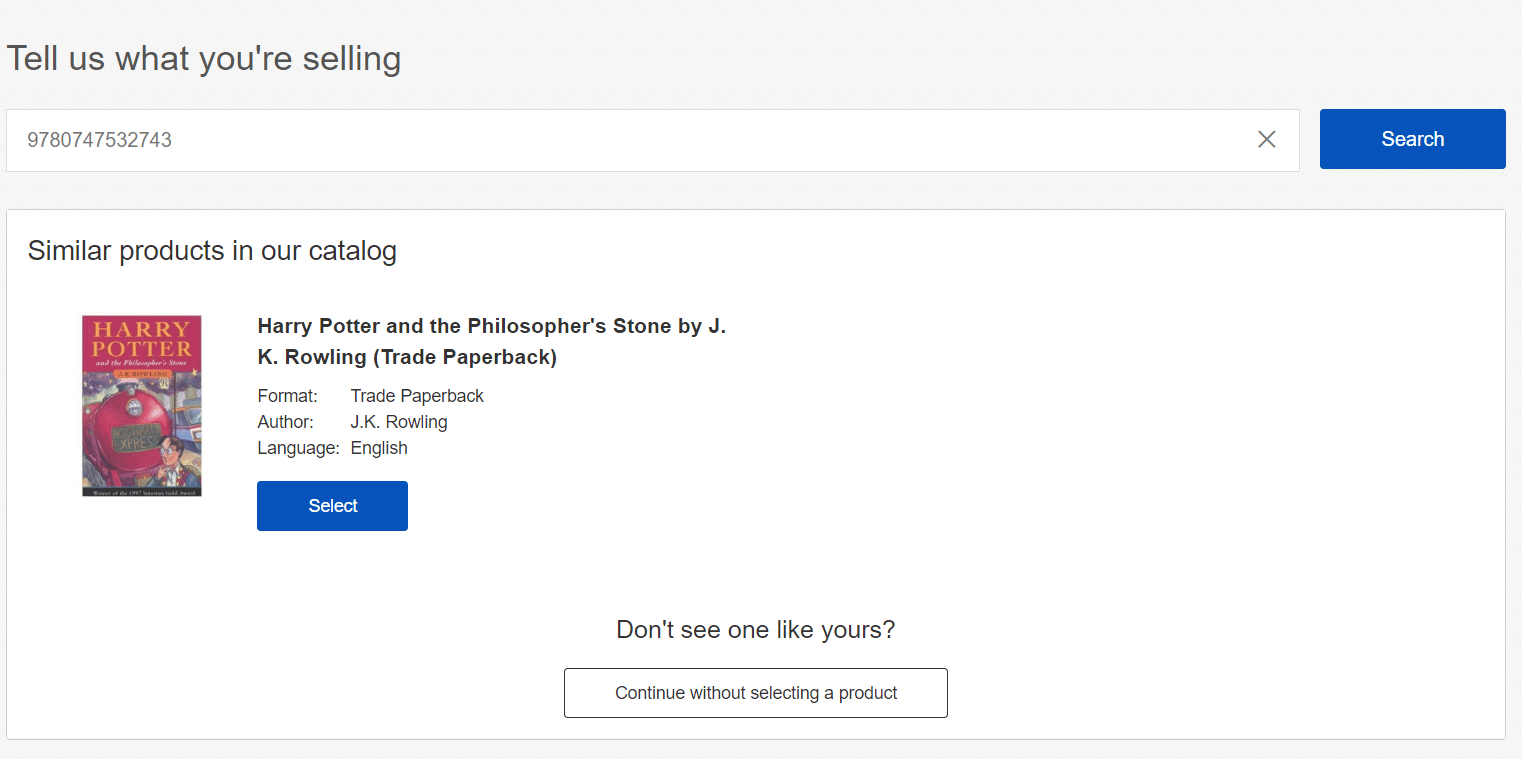 Alternatively, you can go to a product page and click the 'sell now' button.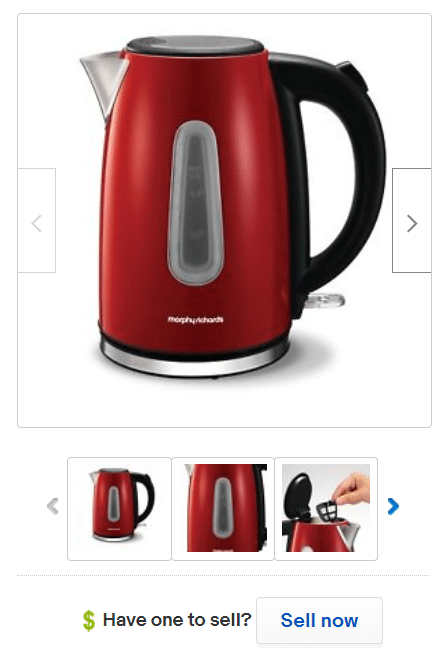 If your product has been listed before, it will save you a lot of work. You can simply add your own store policies and make sure the content is accurate.
Whether you're creating a listing from scratch or getting help from eBay, here are some ways to optimise it.
Product category: Make sure you list your product in the most relevant category or it won't be seen by your target audience.
Photos: Providing lots of high-quality photos can help increase sales and reduce negative feedback from buyers.
Title: While this should include some keywords, it's also about attracting clicks from shoppers. Ask yourself: what would my customers type when looking for this product?
Description: This is your main opportunity to convince shoppers to buy your product! eBay recommends writing at least 200 words and including keywords throughout the text. This will help your listing appear in more search results. We also suggest keeping sentences short and using different fonts and formatting to highlight key selling points.
Fill in as many details as you can!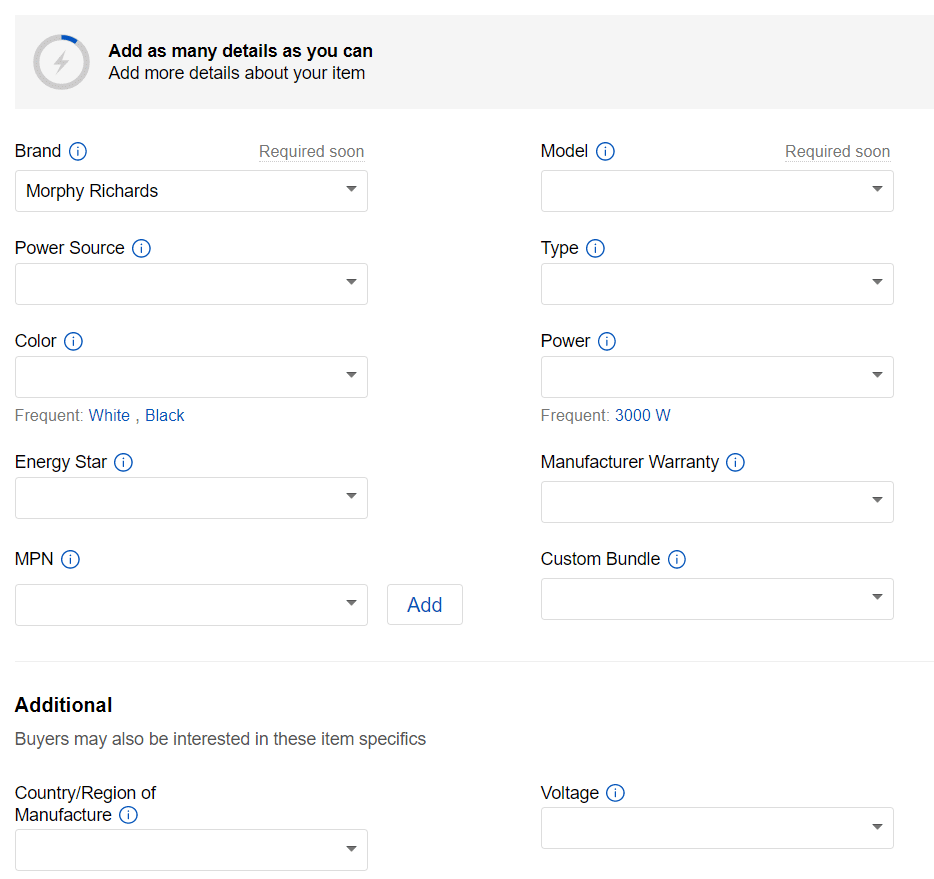 Final thoughts
There's a lot to learn about how to sell on eBay, but if you take it slow and consider all of these steps, you should be able to avoid major slip-ups. Once you've established yourself as a reliable seller, you can then start to increase your listings and drive sales with eBay promotions.