Having the right products is half the battle for achieving high sales on Amazon. But if you're not sure where or how to look for the best products, we've got your back. Here are the 13 best tools we've uncovered to help you search for the right products for your store.
1. AMZScout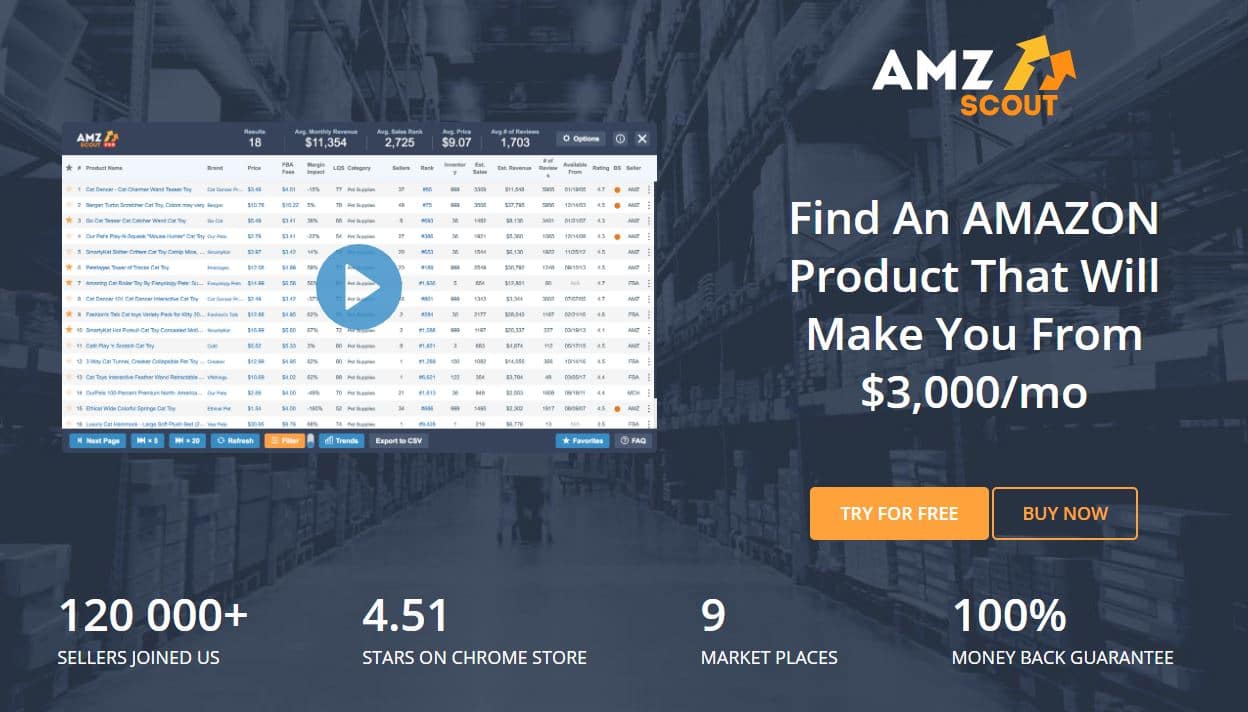 AMZScout calls itself the most accurate product research tool for Amazon, offering features like Google trend analysis, revenue and sales estimates, FBA fee information and profit calculator, product listing quality, and more. It works in 10 countries and has three pricing tiers, with a section of free tools if you're not yet ready to take the plunge.
2. Unicorn Smasher
More than just a cute name, Unicorn Smasher features a clean, easy-to-read dashboard with all the important metrics you need to make a decision. You can set up criteria like product quick links, fulfillment methods, revenue estimates and a shortlist of your favourite items, with the ability to export in a .csv format or share your research with the important parts covered for privacy.
3. Jungle Scout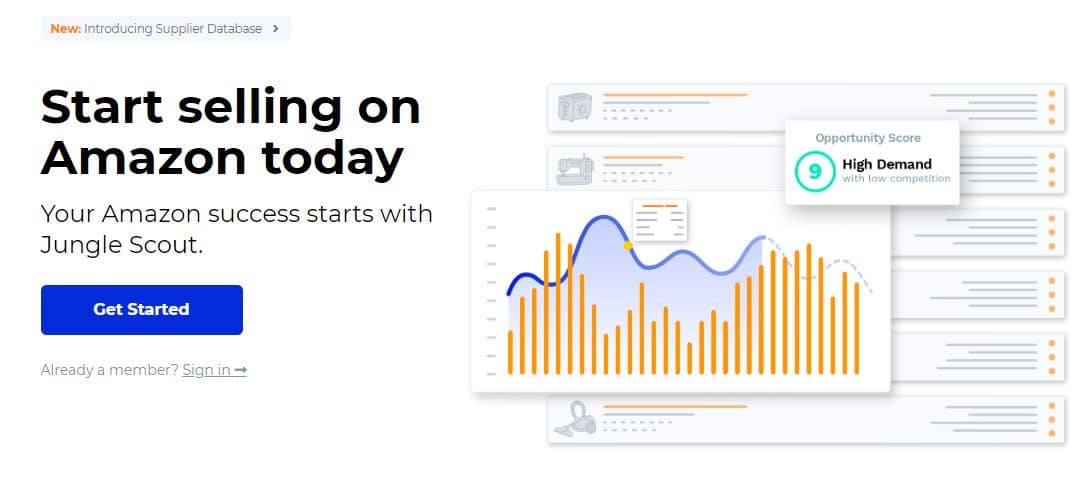 You can use Jungle Scout for things like spying on your competitors, analysing product data found with the Chrome extension, reading case studies and tips on how to sell, and discovering which of the 175+ billion products they track are right for you. There are two ways to use this tool, either with the Chrome extension or as a web app.
4. camelcamelcamel
Don't be fooled by the '90s-looking homepage: camelcamelcamel is one of the best product research tools you can use when searching for products to sell on Amazon. You can view price history charts for more than 18 million products, or have them send you price alerts via email and Twitter when a product's price drops.
5. Keepa
Functioning very similarly to camelcamelcamel, Keepa has a slicker interface that's a bit more user-friendly. They offer a free version but you may find its features fairly limited; signing up for a monthly subscription gives you a much deeper look into Amazon products, prices and analysis.
6. AmazeOwl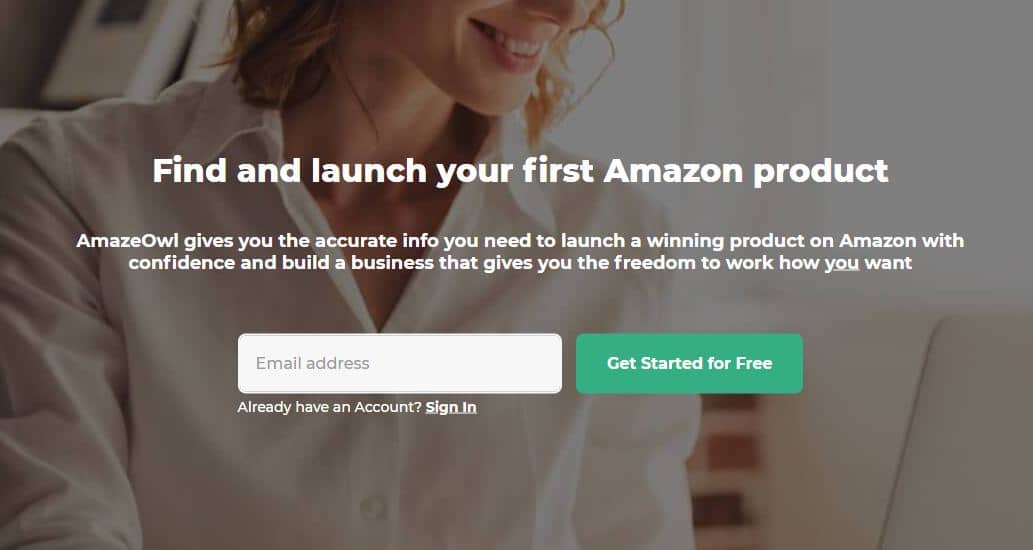 AmazeOwl lets you search more than 600 million items across 11 marketplaces, giving you more than enough data to make a decision 10 times over. They'll also distil the data into an analysis for you so you don't have to waste time going bleary-eyed over hundreds of lines of information. There's a free version, but even its higher tiers are pretty reasonably priced.
7. AMZBase
If you're looking for a lighter, but still powerful, way of conducting Amazon product research, the AMZBase Chrome extension is one of the top ways to go. It allows you to get a product ASIN just by hovering over it, then finding its historical prices with just one click. You can also source related products, search products based on words on your screen, and compare product information on other retail sites.
8. Amazon Best Sellers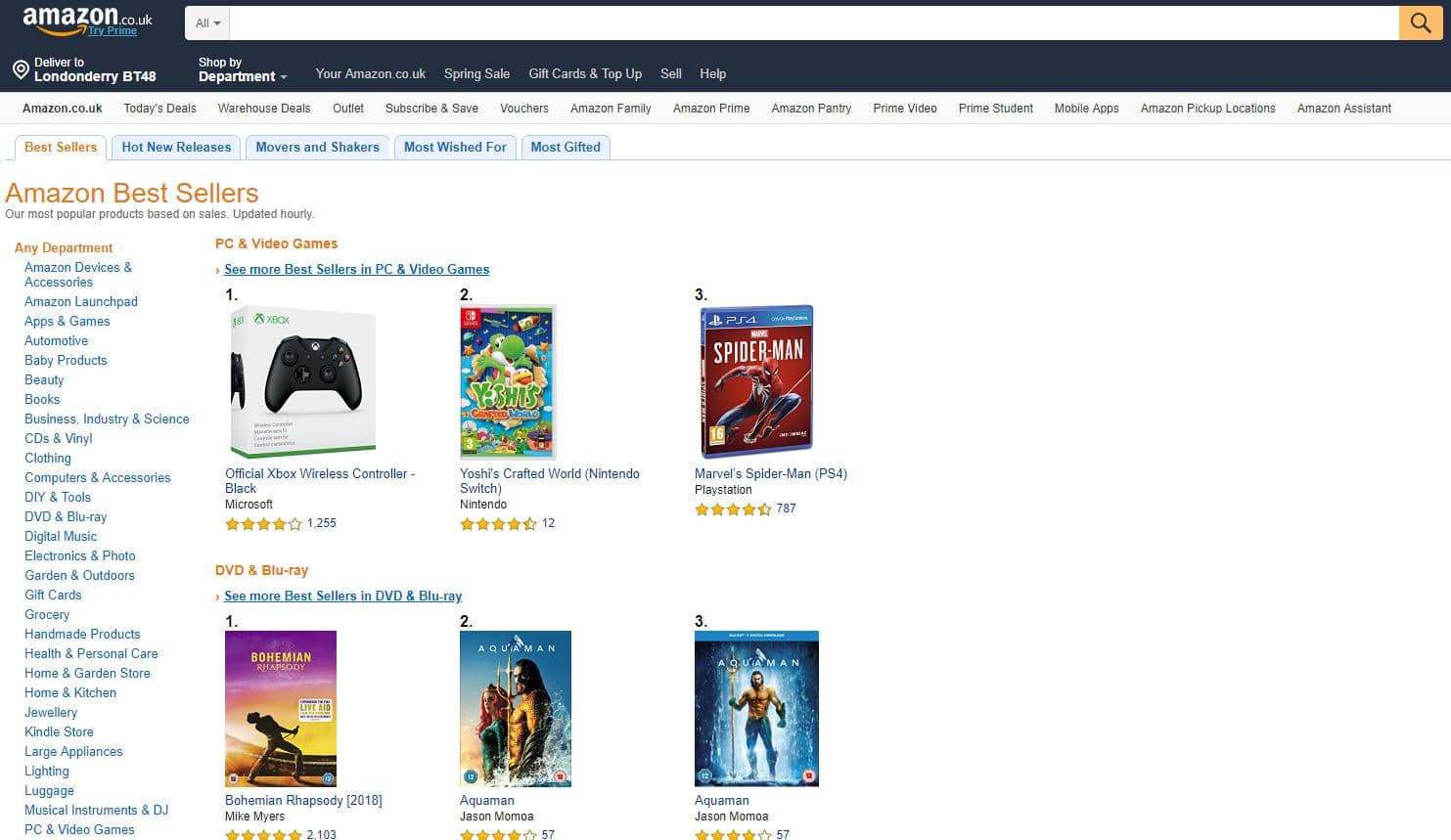 Sometimes it pays to go right to the source, and the Amazon Best Sellers page can be a goldmine of product information. They sort hot-selling products by category, giving you a quick overview of where you want to look next based on price and popularity.
9. Amazon Hot New Releases
If the words 'new' or 'trending' really appeal to you, then the Amazon Hot New Releases page is something you should bookmark. They also filter products by category, but place the focus on items that have either just come out or are doing really well at that moment in time.
10. Amazon Movers & Shakers
Sticking with the Amazon theme, the Movers & Shakers page lets you see products that have made the biggest sales gains (sales rank and percentage increase) over the past 24 hours. It's updated every hour, so you can plot a graph to get a sense of a product's longer-term performance.
11. Amazon Most Wished For
Wrapping up the Amazon page it's the Most Wished For page, which is a tally of the products that have been added to buyers' wish list the most times. This is one of the more interesting product finder tools to use, as it gives you insight into the buyer's mind as to exactly what they'd like in their home.
12. Viral Launch
When you visit the Viral Launch page, you're greeted with an animation of a person in an astronaut suit doing stretches. Beyond the quirky intro, you'll find a comprehensive list of services designed to get the right products into your store. There are four service tiers depending on your needs, and you get two free months a year if you sign up for the annual billing cycle.
13. SellerApp
Rounding out our list is SellerApp, a cleanly designed app that helps you gather data and connect it from a variety of approaches: marketing, sales or operations. You can do things like research (product) keywords and products, get product ideas, verify the quality of a product's listing, and view all the information on a streamlined dashboard, along with 24/7 support. If you're not ready to pay for this app, they offer a free Chrome extension.
Final Thoughts
Getting the right products onto your Amazon page is the first step — boosting trust and visibility with plenty of good reviews is the next. Once your business starts to grow, so will support tickets. Learn more about how eDesk's native Amazon integration can help you deliver the exceptional customer service that Amazon demands.