Do you often find yourself or your employees bogged down, working on repetitive tasks every day?
Perhaps you struggle to free up space in your calendar to take your brand to the next level, as you find yourself constantly executing the same weekly tasks.
The good news is that eCommerce automation can help alleviate this issue and free you up to continue driving your online business forwards.
This article will help you understand eCommerce automation in more detail, why you should be using it in your business, and provide some real-life examples you can implement to save yourself and your team time and effort.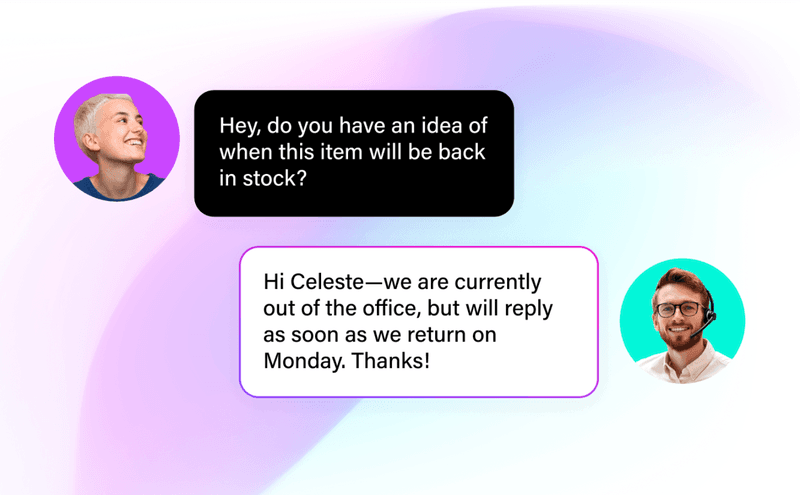 In this article
What is eCommerce automation: Firstly, we will discuss what eCommerce automation is and offer a little bit more background on the concept.
Why use eCommerce Automation: Next, we will discuss the benefits of eCommerce automation, and why it is essential for any eCommerce brand seeking success.
Examples of eCommerce Automation: Finally, we will offer you some clear and precise examples of eCommerce automation that you can use for your business.
What is eCommerce automation?
eCommerce automation is the term for any software that converts manual online selling tasks into automated ones. Businesses are always looking for ways to complete tasks quickly and with minimal resources, and eCommerce automation plays a big role in achieving those goals.
While eCommerce automation saves time, it does not mean you should use it to replace employees. Instead, it should be viewed as a tool to make the most of your employees' time, and allow them to focus on other essential aspects of your business, such as strategizing marketing campaigns and dealing with sensitive customer issues.
eCommerce automation tools are essential for any brand looking to scale their business, as it sets a solid foundation for you to build up from.
Why use eCommerce automation?
In truth, there are many reasons you should use eCommerce automation for your brand. Here are some of the main ones to consider.
Saves time
Firstly, one of the most obvious benefits of moving a task from manual to automated is the amount of time it will save you and your team.
A little time is needed to set up the automation, but once it is up and running, it will require very little upkeep.
Instead, your team can use that time to work on other important aspects of your brand and help keep it moving forwards.
Offers consistency
Another benefit of eCommerce automation tools is that they provide consistency across your brand. Setting up an automated email journey for anyone who abandons their basket, for example, will ensure that any new customer who leaves before purchase will receive the same content.
Therefore, every customer will have the same experience with your brand, and you won't be forced to write a unique abandoned cart email each time, which would create more opportunities for human error or a mixed brand message.
Allows for A/B testing
Finally, using automated communication techniques offers you the chance to test and learn as you go. If you are constantly sending out slightly different messages to consumers, it can be hard to understand which things are working and which are not.
With a set message for a particular scenario, after a while, you can see how well that message is performing and test it against other messages to see if that performance can be improved even further.
"Running an e-commerce store is a lot of work. From marketing and communication to fulfilment and shipping, not to mention all the follow-up. And everything else in between. E-commerce automation might be the silver bullet you are looking for." Neil Patel, co-founder of NP Digital
Examples of eCommerce automation
There are so many ways that eCommerce automation tools can improve a business's customer service, efficiency, and profitability. Here are some of the most common and effective automation examples an eCommerce business will use.
Customer experience and management automation
Track and reward customers
Most businesses will solely focus on converting leads into customers or dealing with complaints from customers. However, there is a great benefit to rewarding your most loyal customers. After all, it is significantly easier and more cost-effective to retain customers than it is to try and gain new customers.
It is estimated that businesses can increase profits by as much as 95% just by increasing customer retention by 5%.
The good news is that you can utilise eCommerce automation on any eCommerce platform, such as Shopify, to send your loyal customers free gifts or unique promotions. Tools like ActiveCampaign also allow you to segment your customers depending on how much they have spent with your brand and trigger automated emails and notifications when they reach particular milestones.
You can also contact your less loyal customers, highlighting the new benefits of becoming a loyal customer with your eCommerce brand.
If you manage to retain more of your customers, it will take a lot of pressure off trying to convert new customers for your eCommerce brand.
Review generation
Another way that eCommerce automation can benefit your business is through review generation. Reviews are absolutely essential for any eCommerce business, especially any that do not have physical shops.
Potential customers want to see what previous customers think of your business, whether you are trustworthy, and whether you will provide your goods and services on time and to the quality you state on your website.
Therefore, having automation software in place to ask for reviews from customers is essential. You can also personalise who you ask for reviews from, if necessary, to only target a certain group you feel will positively reflect your brand.
eCommerce automation tools can also get used to collect and monitor customer feedback for you to use on other marketing campaigns and prevent it from ever dipping and impacting performance.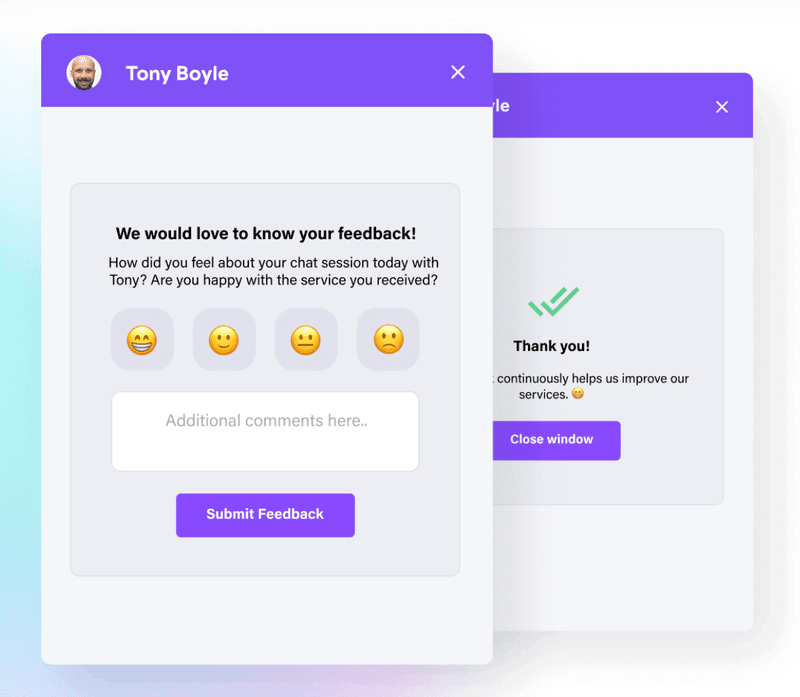 Contact negative reviews
However, that is not to say you should only focus on 5-star reviews. If a customer leaves a 1-star review, it is important to respond. Therefore, automating your eCommerce system to quickly create support ticketing within your helpdesk software will allow you to reach out to that customer much quicker and try to resolve the issue for them. At the very least, you will gain valuable insight into ways to improve your business for other customers.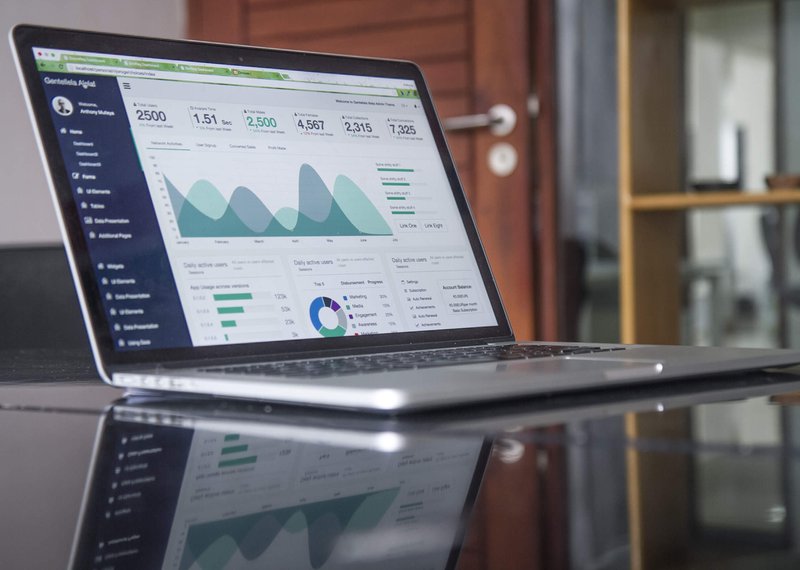 Segment customers based on buying behaviour
Segmentation of customers allows you to provide different customers with the specific service they need.
For example, if you run a home decor retail company, your messaging would differ when you talk to someone who has purchased large goods such as furniture compared with those that have purchased smaller goods such as cushions or tablecloths.
With the right CRM automation software, you can use customer information, such as age, gender, or purchase behaviour, to segment them into more personalised and impactful marketing communication programs.
Inventory automation
Order fulfilment
Before the introduction of eCommerce automation, many businesses were limited by how many hours they could operate each day. To make a sale, they either needed to be present in the physical shop or available behind a desk, fulfilling orders.
However, eCommerce automation in this area has allowed many businesses to open their digital doors to customers at all times. There are now tools available that automatically handle inventory management, order stock to replenish your shelves and handle orders, leaving you free to concentrate on more creative tasks and growing your business. Choosing the right inventory automation tool is important, as some will integrate seamlessly with your other retail management tools, such as any point-of-sale software. For example, our customer support software unifies your queries, orders, and customer information into one view.
Order management automation
Abandoned basket emails
It is estimated that three-quarters of eCommerce shopping baskets get abandoned. Abandoned cart reminder triggers are excellent for drawing more customers back to the site, without you having to lift a finger.
By integrating your eCommerce activity with your email service provider, you can quickly and easily set up an automated email marketing journey for your leads. With more advanced CRM programs, you can also integrate triggered SMS and push notifications to help convert more leads into customers.
If you can alleviate just 5% of the 75% currently abandoning their basket, that will have a significant impact on your business's profits. Shopify flow allows you to easily and clearly map out customer journeys so that you can set up an automated abandoned cart journey in no time.
Print shipping labels and dispatch out tracking numbers
This example is one of the best for reducing several time-consuming tasks into one single click. Using tools such as WooCommerce and ShipStation can greatly reduce the time you spend printing shipping orders and generating tracking numbers.
Instead, these business automation solutions handle the task for you, allowing you to focus on other important customer issues or queries.
Reminders to re-order
Do you sell products that either wear or need restocking over time? Customers would likely be interested in repurchasing your brand in the future.
To ensure you keep their business in the future, you can set up CRM automated workflows to contact them when the time comes for a repurchase. For example, if you know that, on average, your product lasts for six months before needing to get replaced, you can start an email marketing automated campaign one month in advance so that when they come to repurchase, your brand is at the forefront of their mind.
Top CRM automation tools will also allow you to integrate those email communications with push notifications and SMSs, to communicate with your customers in a way they prefer.
Marketing automation
Turn leads into customers
While some consumers will immediately become paying customers after landing on your website, others will take much more time when choosing which company to purchase from.
During this decision-making phase, it is important that you ensure that your eCommerce store is at the forefront of their mind. If a potential customer has provided you with their contact information and opted-in to receive communications, that is all the invitation you need to utilise eCommerce automation to ensure they choose your brand.
Creating top-quality content that will entice them to choose your brand, and can be used for other consumers in their situation, will save time and help convert more leads into customers.
Schedule social media posts
Social media is a fantastic cheap way to promote your brand, but if you aren't careful, it can quickly take up too much of your time and take focus away from other important aspects of your online store, such as customer satisfaction and ensuring top products are back in stock.
That is where social media scheduling tools come in handy. Tools like Buffer allow you to schedule messages in advance and reschedule high-performing content at the click of a button.
Business management automation
Add tasks to Asana, Slack, or Trello
One of the main reasons for a poor review of your business is if products are left out of stock or have low stock for long periods. One of the best ways to ensure no products slip through the net like this is to use automation, tools such as Asana, Slack, or Trello.
These management tools allow you to keep your team in the loop about where a customer complaint is up to when stock is expected for the customer service team to relay to customers, and keep track of restocking and other essential aspects of your business. Trello and Asana offer a visual board that lets you drag tasks across to different custom categories that anyone in your team can see.
24/7 customer service
The digital age has created many new opportunities for eCommerce businesses, but it has already increased the level of competition significantly. Potential customers now have access to shops across the world, and if you aren't able to help them with their purchase quickly, chances are they will take their business elsewhere.
Combine that fact with our ever-decreasing patience levels, and you start to understand just how important customer support is for any digital marketplace. Automation tools can help alleviate some of these worries.
Live chat and chat prompts are fantastic for dealing with customer queries quickly and effectively. The right live chat prompt can help turn casual site visitors into paying customers and turn sceptical first-time buyers into confident regular customers.
Offering unrivalled customer support is essential for getting a competitive edge over other brands in your industry, and our Helpdesk can help you with this.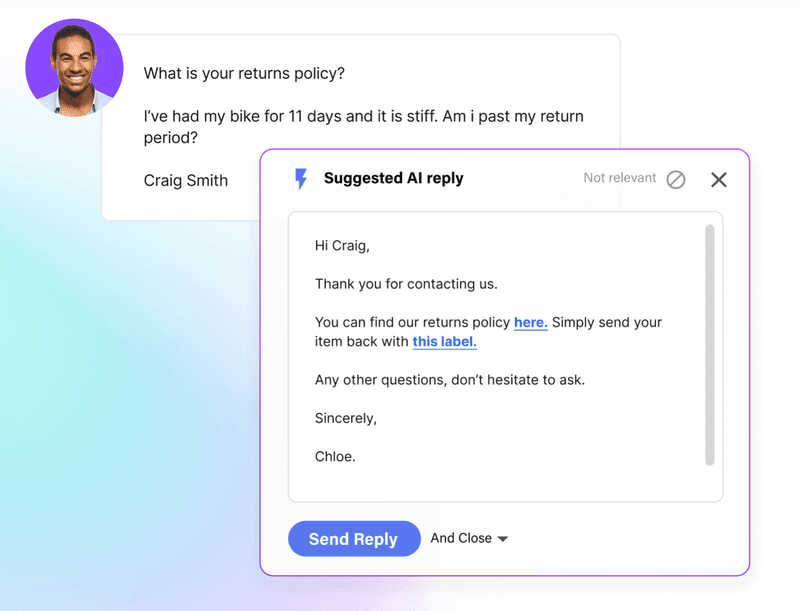 AI-powered, dynamic merchandising
Automating merchandising for your eCommerce store can improve your business' efficiency and boost online sales. Smart Merchandising is a way for brands to manage their entire product catalogue and increase sales through fully automated merchandising.
An AI-powered platform like Shopbox can automatically update your products as the seasons change, ensuring that you have the right products in front of customers at the right time. Showing tailored products to each shopper based on their expressed interests improves their shopping experience. And not just that, smart merchandising removes bias by not relying on historical data and seamlessly integrates your existing catalogue with the new one, getting your highest margin products in front of shoppers most likely to buy them.
eCommerce automation: summary and key takeaways
There you have it – all the eCommerce automation information you need to start transforming your business.
eCommerce automation is essential for any brand looking to scale its businesses, as it sets solid foundations that you can build on in the future.
Alongside saving time dealing with repetitive tasks, and eradicating any potential human error, once eCommerce automation is in place, it requires very little upkeep. Every so often, you might want to dip into a CRM workflow and update the information or run an A/B test, but ultimately eCommerce automation will reduce time-consuming work, alleviate pressure from your support team, and allow them to focus on other higher value projects.
If you are ready to take your business to the next level using eCommerce automations, why not start with customer support? Get in touch with us today.