Choosing the right software to help with your Amazon FBA product sourcing is crucial for success. There are many different tools available and we hope this list helps you make the right decision. Check out this list of the twelve best Amazon sourcing and research tools for sourcing and Amazon product research.
1. Helium 10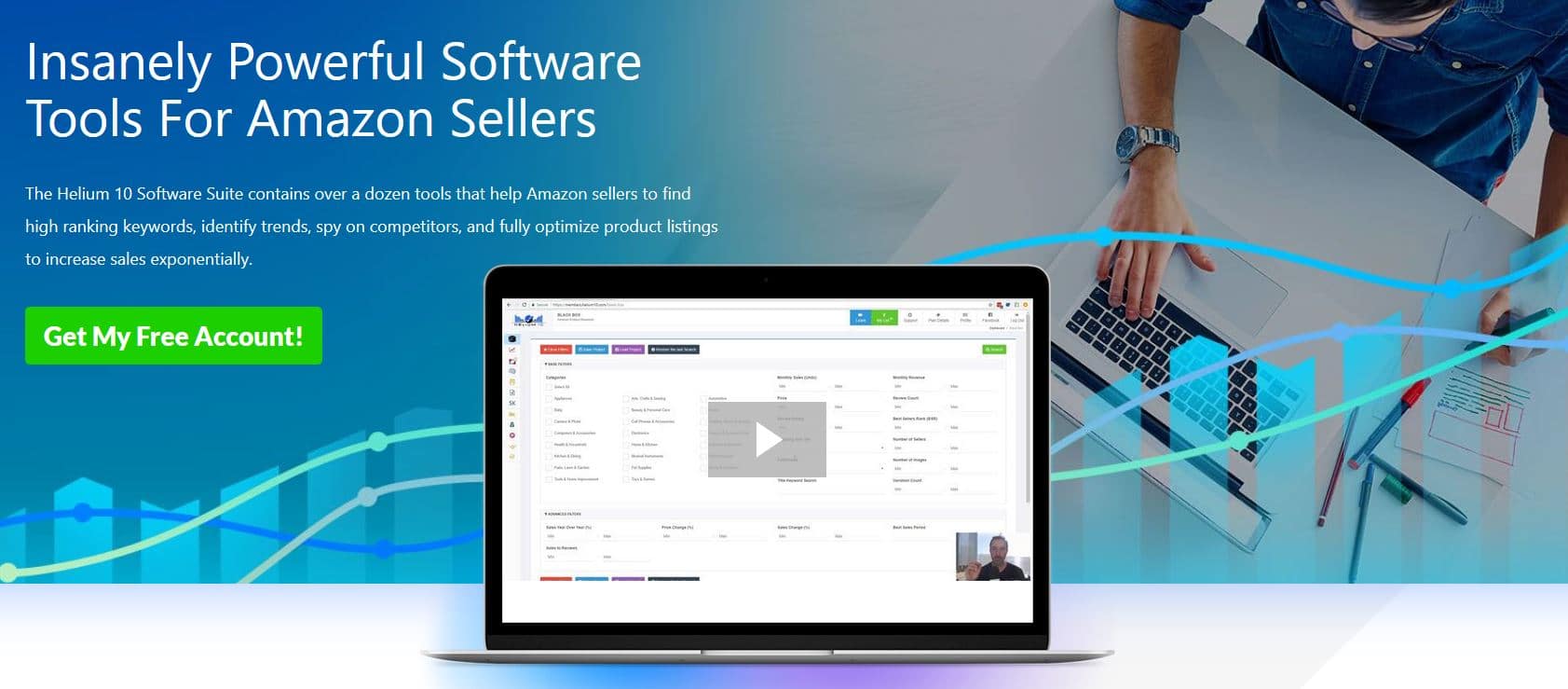 This software contains multiple Amazon seller tools to help you find high ranking keywords, identify trends, spy on competitors and optimise product listings. The Amazon optimisation tool suite is specially designed for sellers looking to grow their Amazon FBA businesses exponentially.
2. SellerApp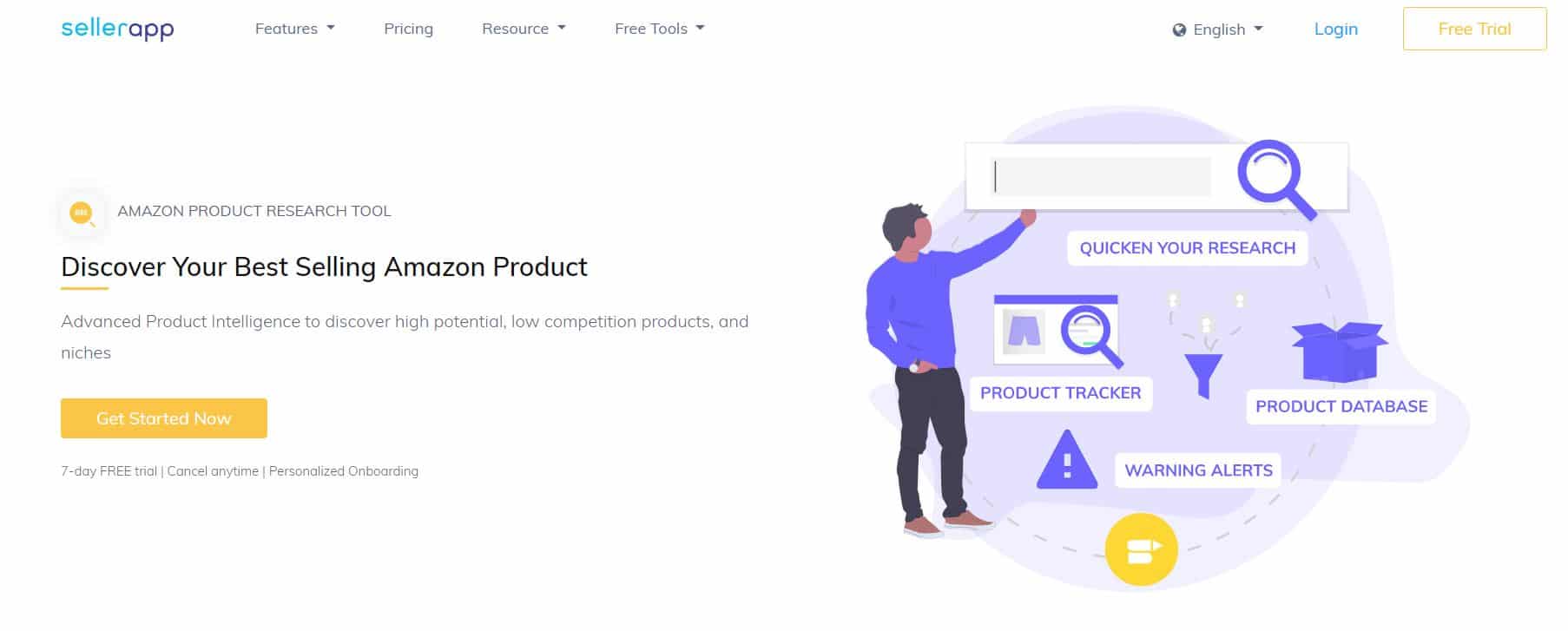 SellerApp turns any user into a product research ninja with intuitive features, instant insights and smarter shortcuts. The software provides you with the right numbers and the data picked up from the most reliable sources.
3. AMZScout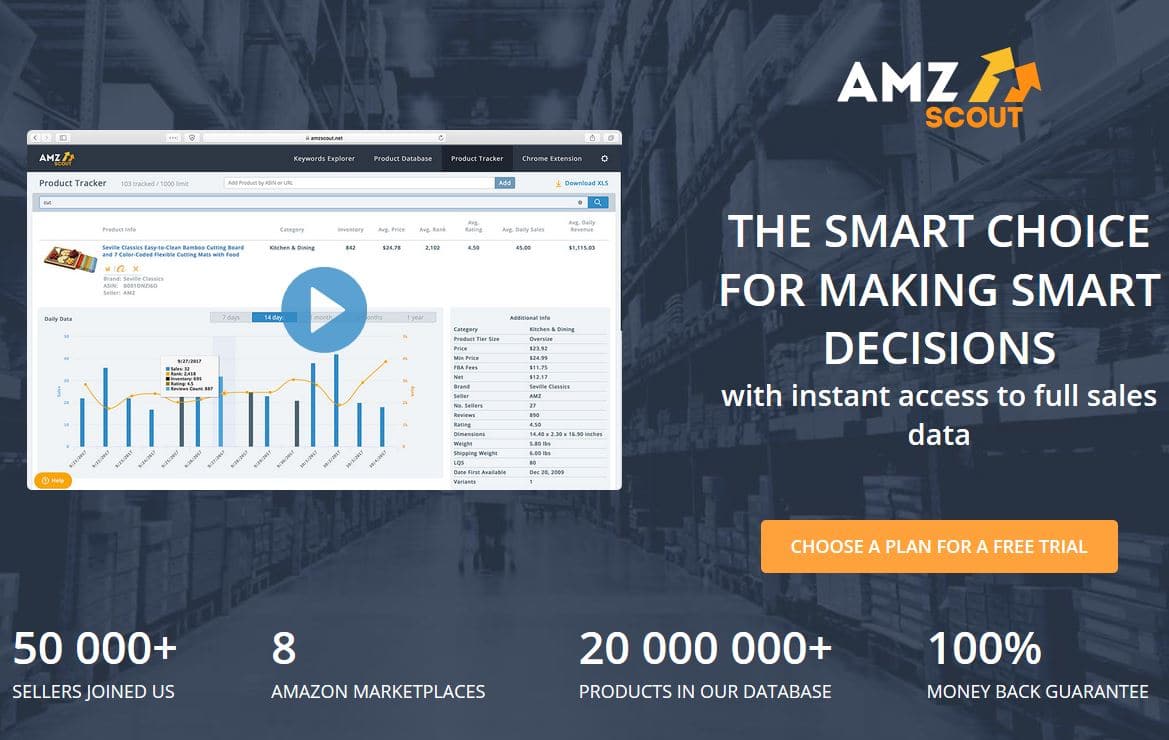 AMZScout is very similar to Jungle Scout, they offer similar functionality through a web app and a Chrome Extension. Get everything you need at your fingertips: product potential score, BSR, monthly sales, profit, current inventory levels, plus multiple levels of competitor analysis – all without going to the product page. Favourite potential products and return to compare.
4. IO Scout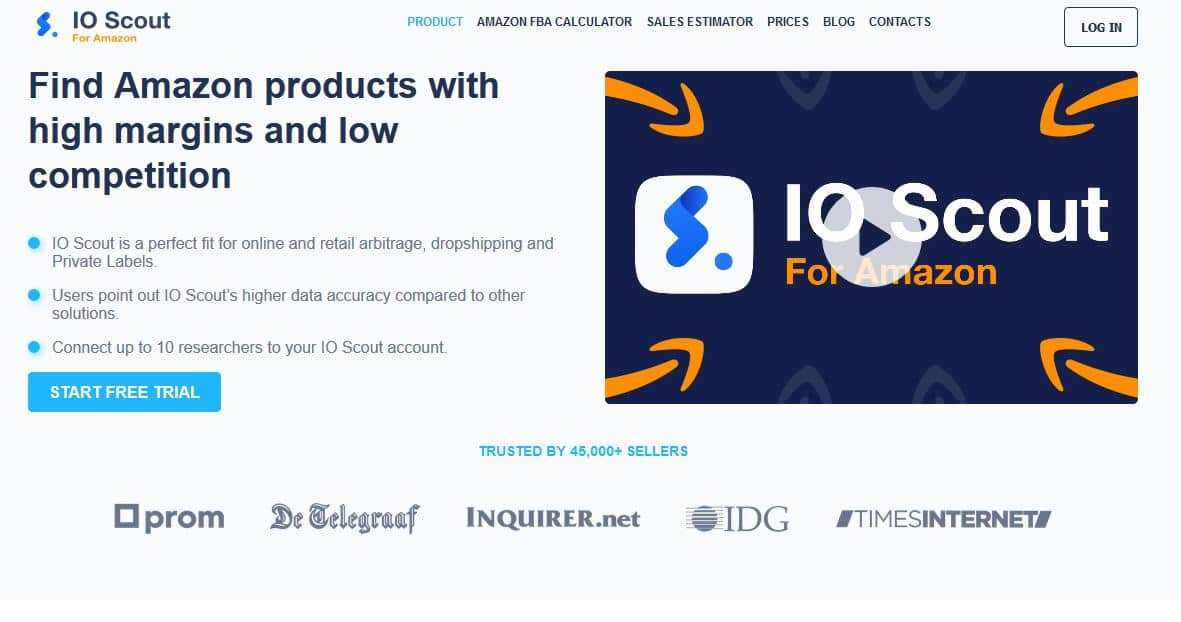 Get detailed Amazon product listings statistics including fees, estimated sales and revenue, seller details and more. IO for Amazon is a product research tool that works as a Chrome extension. You can easily access product detailed statistics and data right from amazon websites. You can also add specific products to your tracking lists to monitor them.
5. ZonGuru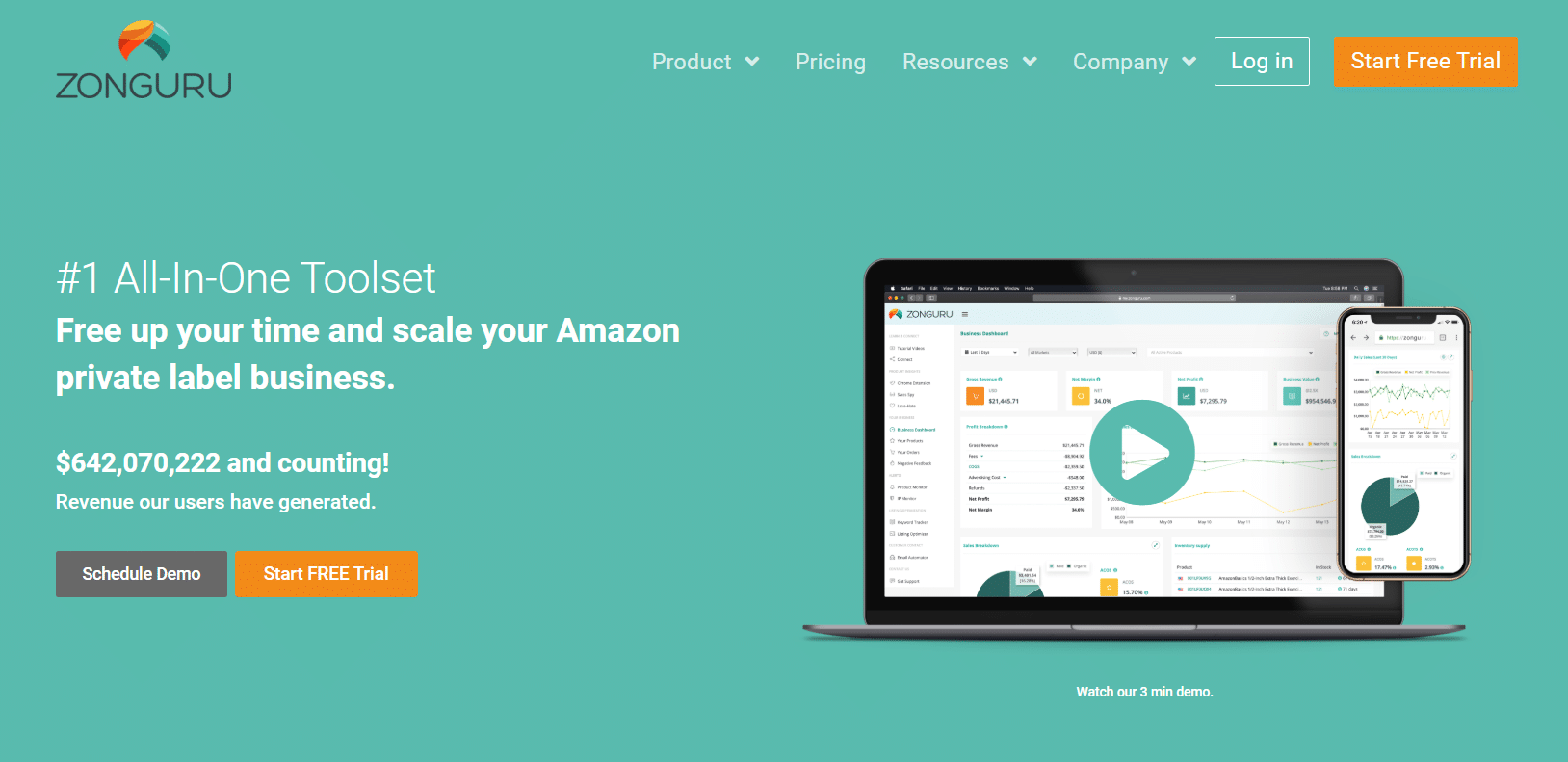 ZonGuru is an all-in-one Amazon seller tool that offers big data solutions to help you find the best suppliers, research top-selling products, and uncover valuable market opportunities. Use Niche Finder to find inspiration and unlock your next product niche idea. You can use their powerful Easy Source tool (a world-first collaboration with Alibaba.com) designed to find the perfect supplier for your product.
6. Unicorn Smasher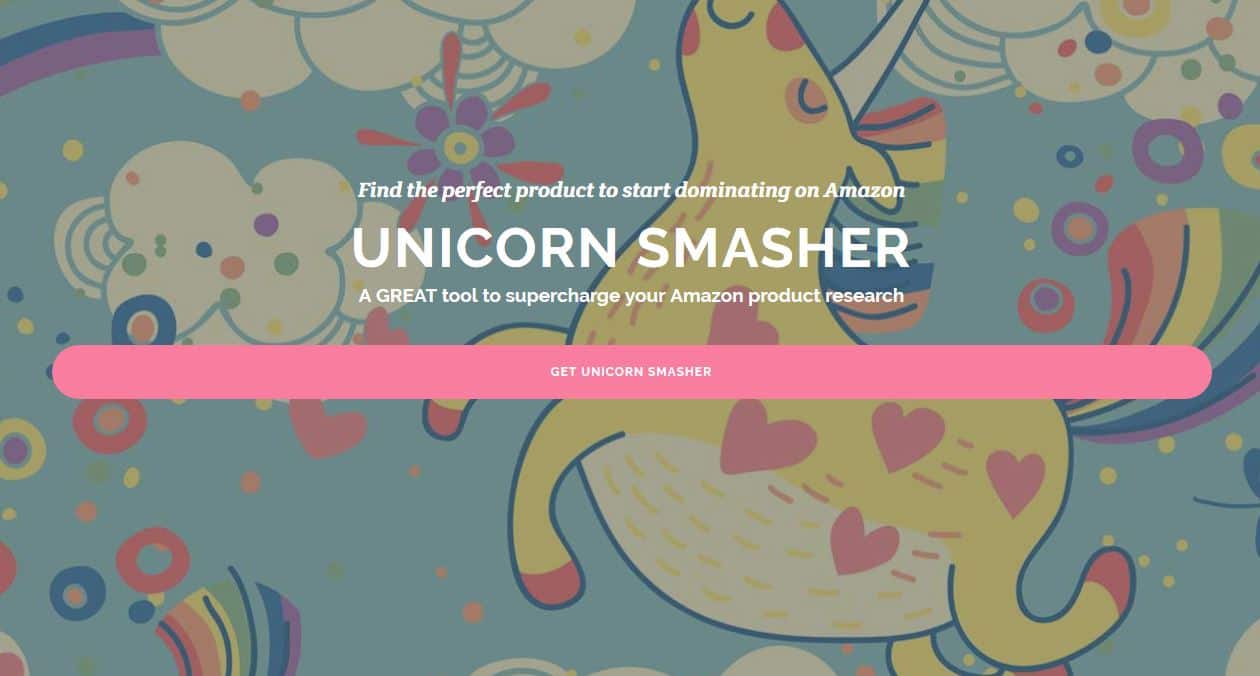 Unicorn Smasher is an Amazon product research tool from AMZ Tracker. It offers solutions for sales estimates, comprehensive data, and more. It's a free tool for Amazon sellers that "supercharges your Amazon product research". They make it easy for you to pinpoint the perfect product that will fast track you to the top of your niche.
7. AMZBase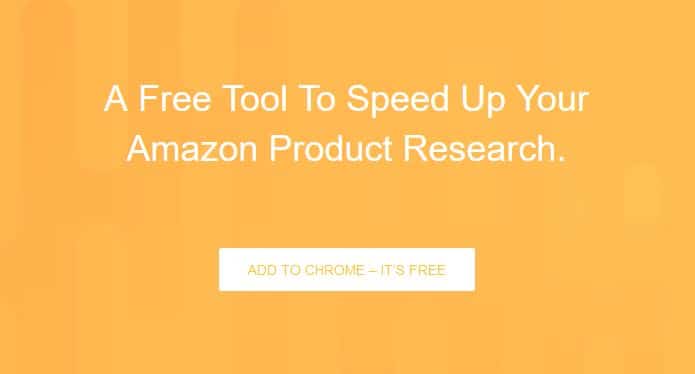 AMZBase is a free, useful tool for assisting you in your search to find products to sell on Amazon. It helps sellers to quickly obtain the ASIN and the title description of listings on Amazon. As well as providing immediate access to CamelCamelCamel, Alibaba, AliExpress, eBay and Google search engines, AMZBase also calculates FBA fees to estimate your potential profits.
8. Keepa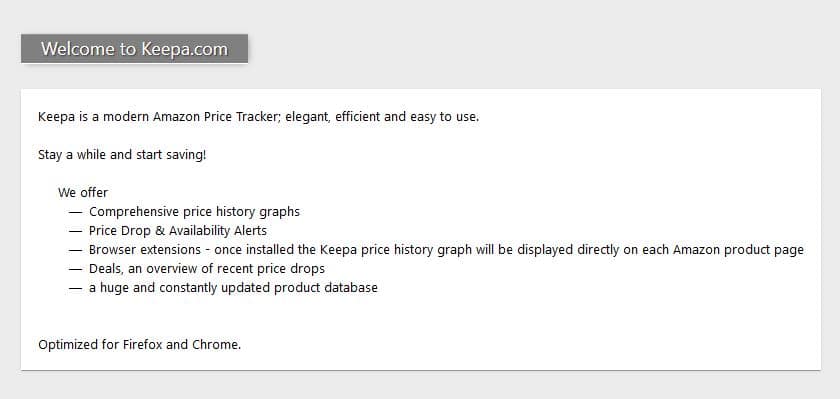 Keepa is a modern Amazon price tracker that is elegant, efficient and easy to use. It offers comprehensive price history graphs, price drop and availability alerts, browser extensions, deals and a huge and constantly updated product database.
Related: How to Use Keepa and CamelCamelCamel for FBA
9. CamelCamelCamel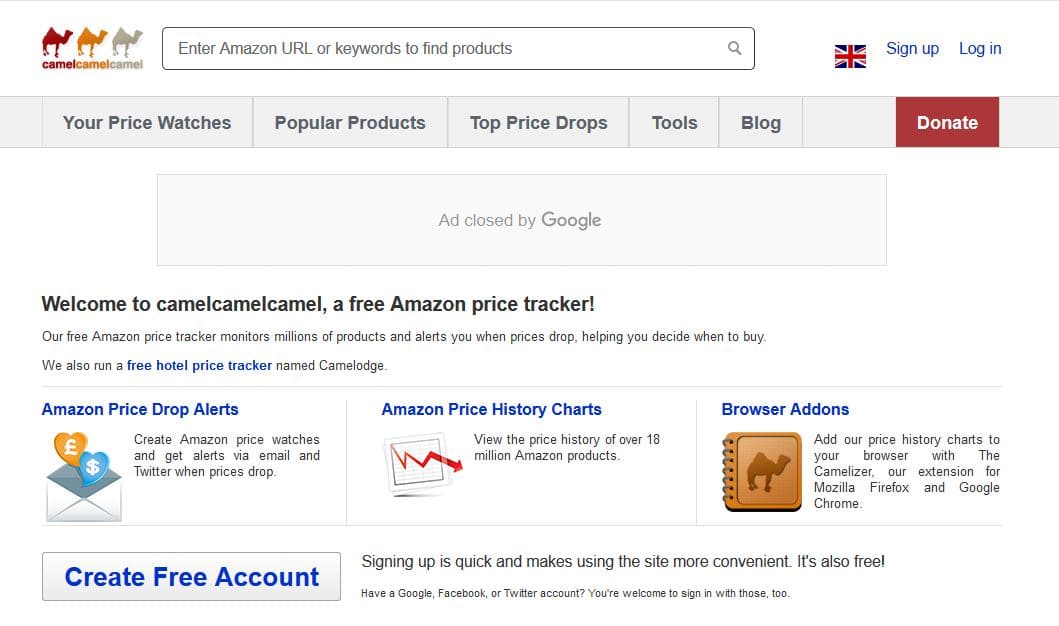 CamelCamelCamel is a price tracker that makes sure you're getting the best deals. You don't need an account to track your desirable products' prices, but you do if you wish to get alerts. Plus, if you create a Wishlist in your Amazon account, it can watch the price history of all the items that you have not purchased yet, helping you decide when to buy.
10. Jungle Scout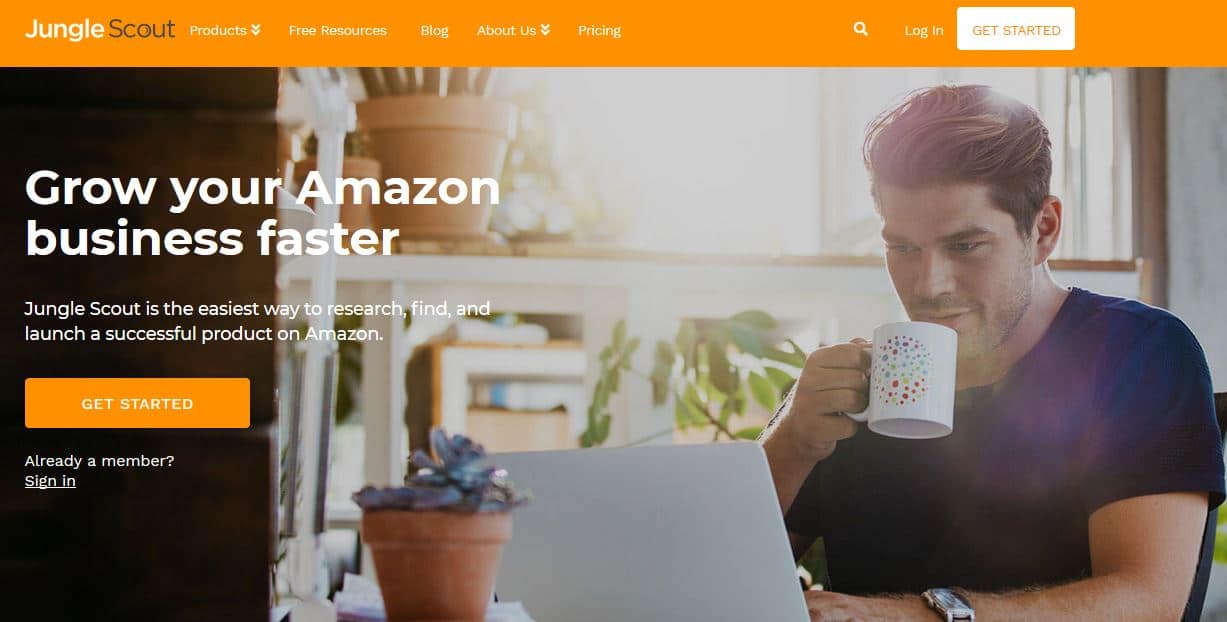 Jungle Scout is an Amazon product research tool. It offers solutions for big data analytics, competitor monitoring, estimates and more. Use the web app to filter through millions of Amazon products until you find the right idea for you. Track your products (and your competitor's) as you nurture and grow your business. You can also use their Chrome extension to validate product ideas as you browse Amazon and sort by the data that matters most to you.
11. Sonar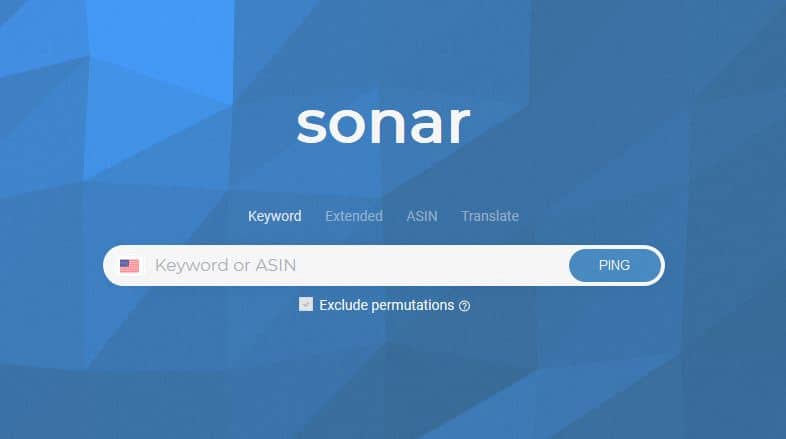 Sonar is a free tool that offers a comprehensive set of features including reverse ASIN lookup, extended search to find synonymous keywords and Amazon search volume. Find the most profitable keywords in over 75 million real Amazon search terms.
12. FBA Wizard Pro
FBA Wizard Pro is software that helps you easily find winning products to sell on Amazon and eBay. Find products from hundreds of your favourite UK and US retailers, wholesalers, Amazon flips, textbook arbitrage and more. It works in the US, UK and Canada and they are constantly adding more features and more retailers.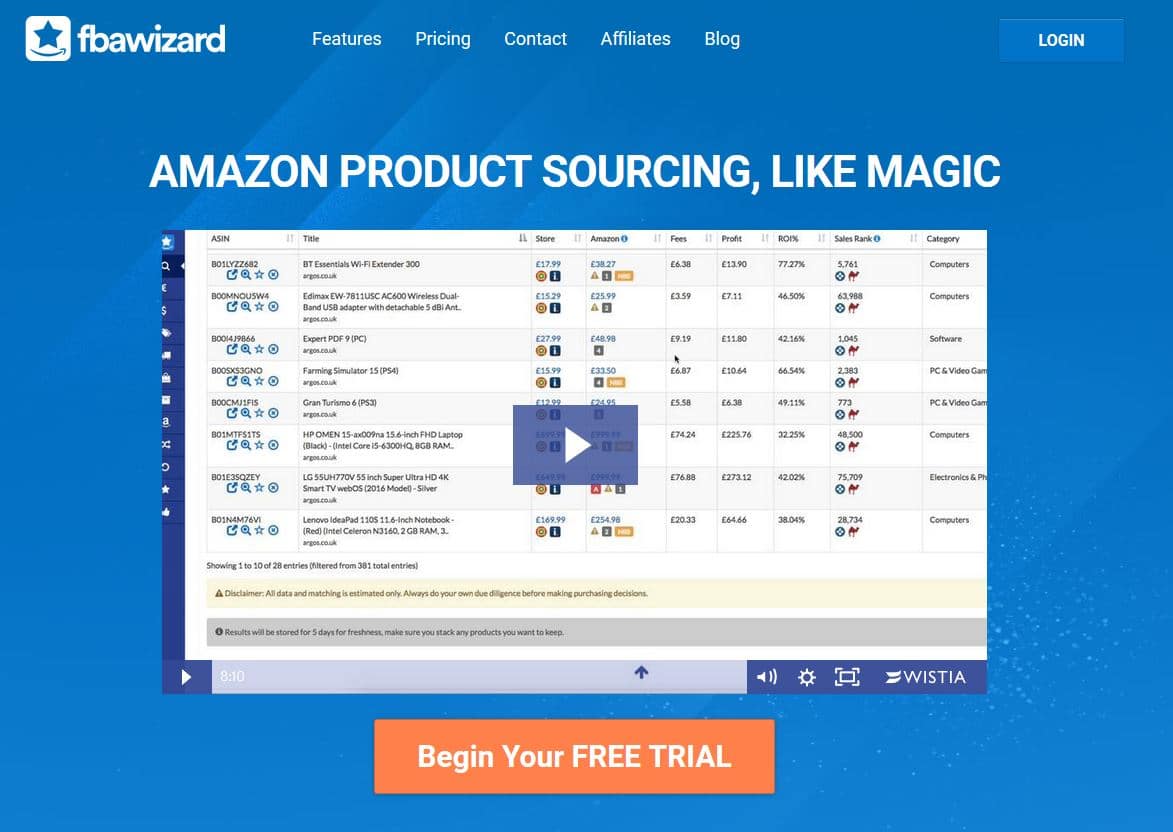 Choosing a tool
Choosing the right Amazon sourcing and research tools for your eCommerce business means understanding the differences between each and how they can help you use keyword research to find products to sell.
Not every tool does the same thing, and some even work better when used together. Only you know what's right for your business, but we hope the list of Amazon sourcing and research tools above gives you enough information to start discovering new keywords and niches, and selling more.