Just because anyone can register for an Amazon seller account doesn't mean they'll be successful at it, or that it's even the right marketplace for them to sell on. This post takes a look at the pros and cons of the various Amazon business models so you can decide what the best fit for you is.
1. Amazon Private Label
When you sell as Amazon private label, you're purchasing items in bulk from a vendor or manufacturer and putting your own brand on it. They're usually generic items that look different from major brands, so you likely won't mistake them for big-name pieces. Think of items like baby food, snacks, men's and women's clothing, home décor and more.
Pros
You can imprint your own decisions and style on the product and brand.
You get to decide how much to order or produce instead of being beholden to a company's decisions.
You don't have to pay brand name prices, so you can compete with lower prices and win more customers.
Cons
It can take more upfront investment to create a private label — time and money spent in brand/logo design, building a solid relationship with a supplier/manufacturer, getting the word out about your label, marketing the unique aspects of it, etc.
You'll have to work harder at establishing trust for a not-yet-known label, especially compared to older, better-known brands.
A lot of product quality is out of your hands and you'll be relying on your supplier/manufacturer to make good pieces.
2. Amazon Wholesale
When you sell wholesale, you buy from a manufacturer in bulk at wholesale prices, then sell them at a higher cost (and profit) on Amazon.
Pros
It'll be fairly easy to source products for as long as the manufacturer makes them.
You'll also have a fairly easy time restocking inventory if the product is selling well — greater supply means the manufacturer will make more and you'll be able to order and sell more.
You get the benefit of selling established brands, so you don't have to focus as much on driving awareness to the product or building a customer base.
Cons
You could face tougher competition on Amazon because other sellers want to cash in on the wholesale benefits, too.
You might have a difficult time finding a product not sold on Amazon already (all so you can claim dominance as the only seller of it).
If you don't have a long or proven selling history, you might get rebuffed by brand owners from selling their products.
Discover the best wholesale sources for Amazon sellers.
3. Dropshipping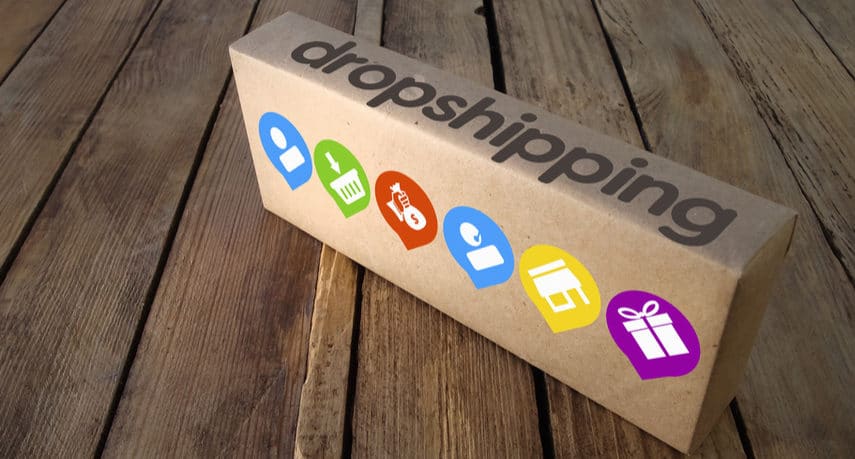 Dropshipping is when you act as the middleman between customers and vendors or suppliers. Customers place an order with you, you tell the supplier or vendor, and they fulfil the order to the customer.
Pros
Since you don't need an inventory of products, you won't have to worry about inventory listings and selling/fulfilment fees.
You don't need to pay any startup costs because the vendor has already done so.
You can sell as many items right off the bat as the vendor has in stock or is able to sell.
Cons
You have no say whatsoever in the product lineup that's produced, which may or may not align with what your customers want.
Your buyers are at the whim of the vendor's shipping and fulfilment methods and timing, not yours (and not Amazon's).
Things like late shipments, damaged products or other forms of unreliability can put your Amazon account and reputation at risk.
Check out these great tips for dropshipping on Amazon.
3. Retail Arbitrage on Amazon
Lastly, the Amazon business model of retail arbitrage involves you finding incredibly cheap items and selling them at a higher price and profit on Amazon.
Pros
You don't need to work on brand recognition because the products' brands are already established.
What you charge and how much profit you make often comes down to the bargains you're willing to source and how well you can spiff them up, so there's a lot of control in your hands.
The vast majority of startup costs are inventory-related, so you can keep them pretty low.
Cons
If you're not well-practised at finding bargains, you could be spending a lot of time looking for and buying really inexpensive items.
Because you're relying on finding bargains, you'll have a tough time scaling things up.
You could face really stiff competition, especially with things like electronics where buyers are willing to pay a little more for the latest product with all the features.