eDesk today announced it has been named a winner in the 2021 Excellence in Customer Service Award presented by Business Intelligence Group. 
This annual business awards program recognises those who are helping companies better communicate with their customers to provide a superior level of customer service.
"We're thrilled that eDesk has been recognised in BIG's 2021 'Excellence in Customer Service Awards' for Technology of the Year," commented eDesk CEO Alex Payne. "Online shopping is wonderful but it does have an Achilles Heel. Late deliveries, damaged goods and other issues can quickly become painful for customers and retailers. We built eDesk so that retailers can solve these issues super fast."
Earlier this year, eDesk introduced a new batch of data-driven tools to strategically present itself to meet the shifting needs of online sellers experiencing rapid growth.
"All customer support messages from all channels – think Amazon, Shopify and Facebook – are gathered and organized into a single, revolutionary smart inbox with helpful tools for quick and easy responses," Payne added.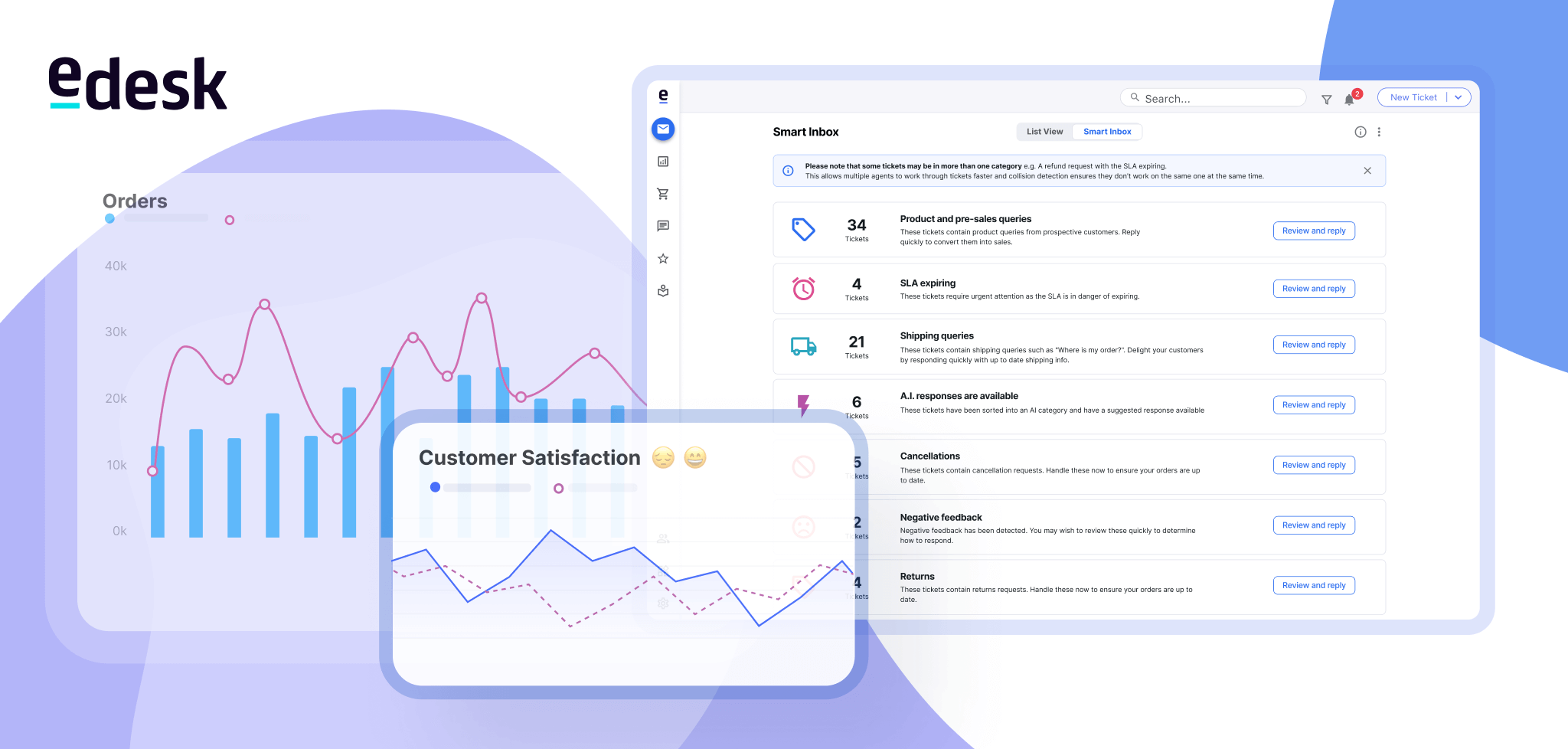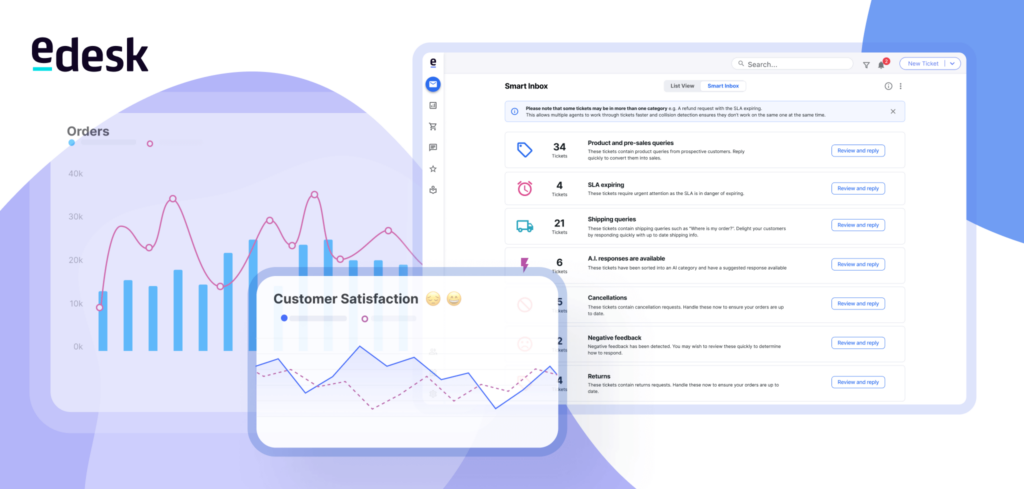 "On the frontline of our uncertain times are customer service professionals and suppliers without whom we wouldn't be able to live as comfortably as we have for the last year," said Maria Jimenez, COO of the Business Intelligence Group. "It is our honor to recognize eDesk as they are leading by example and making real progress on improving the daily lives of so many."
The progress mentioned included the aforementioned rollout of the following key features:
Smart Inbox
eDesk's Smart Inbox interprets order data around customer issue types, streamlining them into filtered blocks of tickets for faster, batched responses. This is regardless of the channel – eBay, Amazon, Etsy, Shopify etc – they came through. Tickets are then automatically categorised, prioritised and assigned to the relevant support agents, speeding up communications and making management of increased enquiry volumes smoother.
Insights
eDesk's Insights feature provides one-click multichannel overviews of customer support volumes, orders and sales at speed, uncovering actionable insights for better business decisions. These powerful built-in reports help sellers analyze, understand and share key metrics about their support team, customers, products and sales.
New User Interface
The eDesk platform has been reimagined to produce a UI as familiar as email, driving productivity and collaboration with clear workflows, so agents can find what they need quickly. The result is better oversight, productivity and efficiency across sales channels.
"We're delighted eDesk has been recognised for its ability to power five-star customer support and improve our clients' productivity, profitability and online reputation," finished Payne. "So thank you, and congratulations to all of the winners."