The Covid-19 pandemic is placing enormous strain on people, communities and businesses all over the world.
While we're sure that like us, your core focus is on your family and community, we want to find ways that we can help you keep your business running smoothly and efficiently during these difficult times.
Below are some issues that our clients are currently facing, accompanied with an explanation of how eDesk is helping them overcome them.
Dealing with delivery queries
The disruptive effect the coronavirus is having on global supply chains is well documented. While the situation is thankfully improving in China, many of our customers are experiencing a huge spike in delivery related customer support queries.
One of ways that you can save time dealing with repetitive customer delivery queries is to create manual templates. If you're not familiar with them, manual templates are pre-written messages that you can create in eDesk and then use when replying to a customer.
Manual templates can be populated with smart snippets, which automatically insert personalized information such as the estimated delivery date.
To read more about templates and how to set them up click here
Dealing with increased return requests
Unfortunately, some of our eDesk customers, particularly those in sectors related to travel and tourism, are reporting increased returns due to Covid-19. While we can't prevent returns, our customer success team has found that AI suggested responses are helping our clients to save time.
eDesk scans incoming messages and presents suggested responses (see below), so rather than writing a reply to each customer question, you can instead just select the response and send.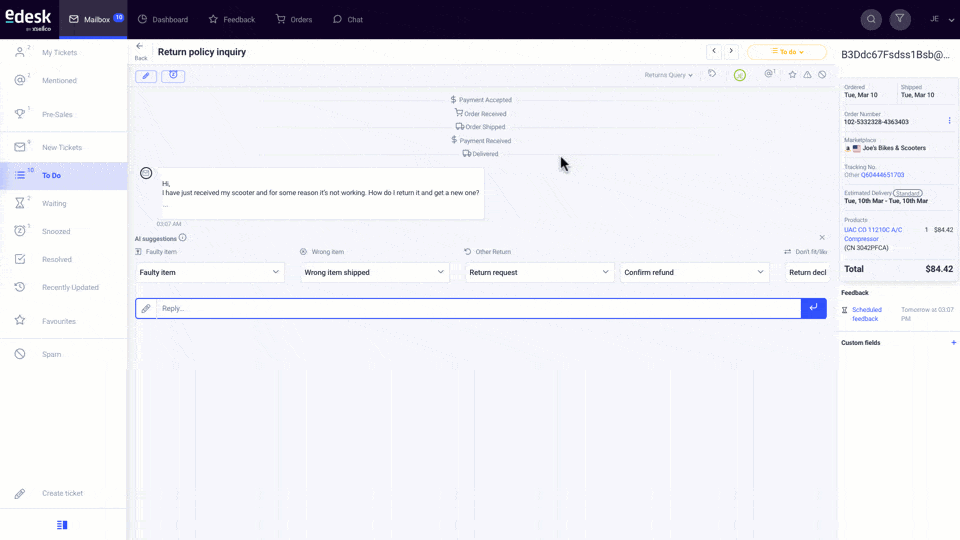 Editing the eDesk AI suggested responses
You can customize the AI responses to add more context around coronavirus easily by creating a template yourself and selecting it as an AI response. eDesk will then automatically suggest it when there is a relevant customer query. Read more about AI templates here.
Switching to working remotely
Many eCommerce support teams are finding themselves working remotely for the first time. eDesk's collaborative workflow makes it easy for them to work effectively together, regardless of each agents' location.
If an agent needs more information to resolve a ticket, they can tag someone in to give them a hand. While collision protection assures that agents don't find themselves working on the same tickets.
Working from home doesn't mean a lack of visibility for managers and team leaders either. The admin user has access to a comprehensive report featuring tickets resolved, average handling time, internal notes and everything you need to measure your team's effectiveness.
Using eDesk, your entire company can collaborate to resolve customer queries quickly and accurately wherever they're working.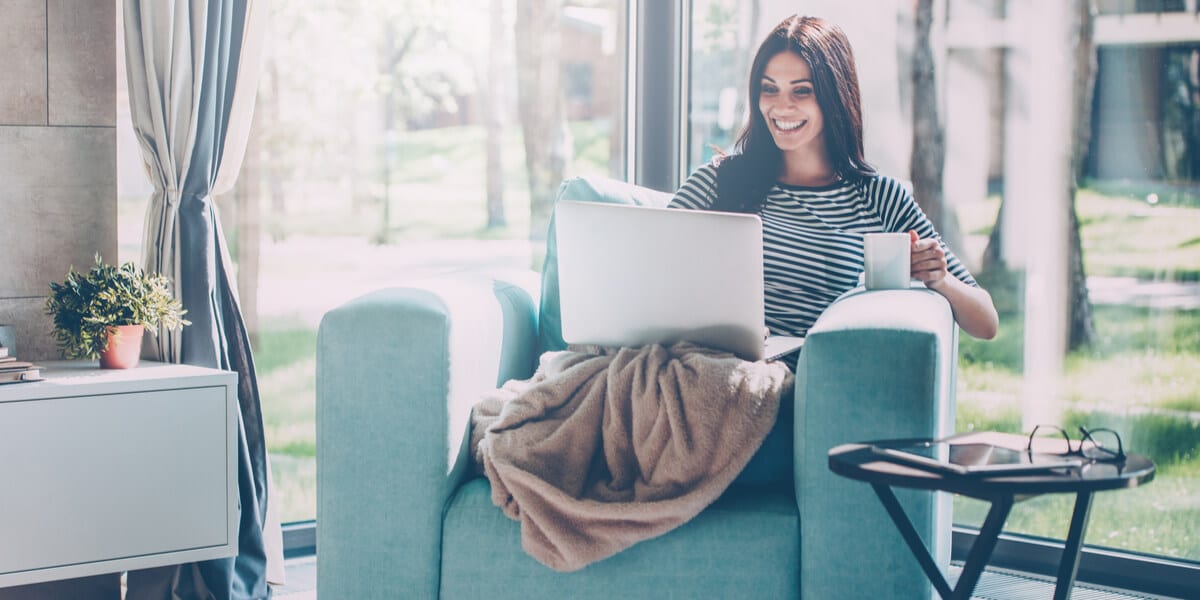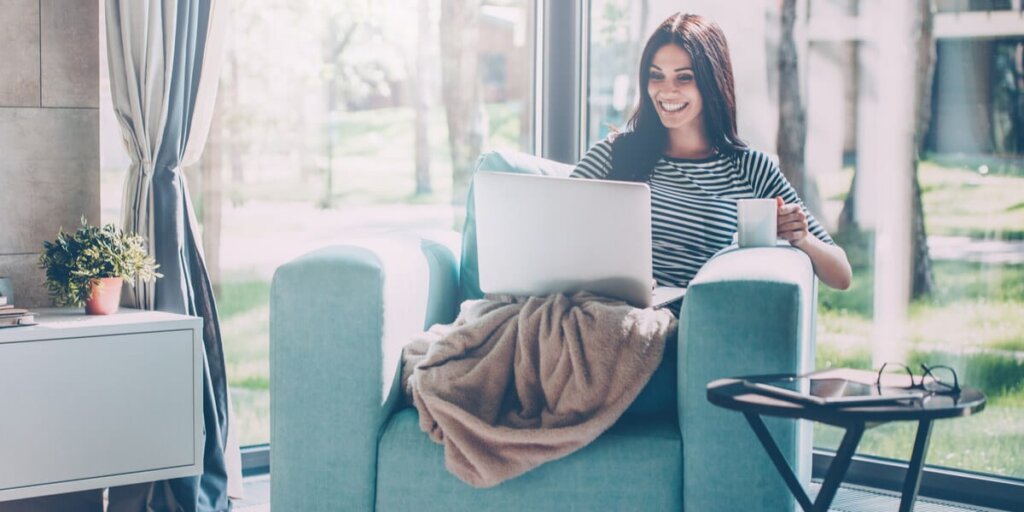 Final thoughts
These are challenging and uncertain times for everyone. At eDesk we want to do everything we can to help you weather the storm presented by COVID-19.
We'll continue to update this page in the coming days. In the meantime, if you have any questions, please don't hesitate to reach out to us.