With over 1 million followers on Instagram, the brand has truly capitalized on the rise of the millennial shopper, the biggest and highest-spending generation in history. A pair of Public Desire heels has become a staple in the closet of every fierce fashionista. From international bloggers to celebrity influencers like Kylie Jenner and models like Hailey Baldwin, the world's most fashion-forward divas can't get enough of PD's fearless style and fresh, urban look.
 "Through our innovative approach and fashion instincts, we aim to tread (ever so stylishly) where other retailers don't."
The First Stylish Step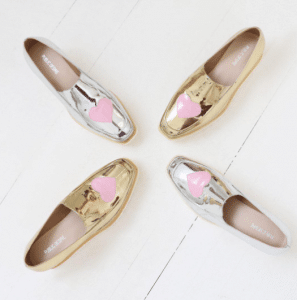 The Public Desire we know today started out in 2007 as an eBay store run by four brothers—Tayyab, Qasim, Bilal and Ateeq Akhlaq—that ticked over smoothly until the family-run business noticed their suppliers were also using marketplaces to liquidate their old stock.
"We soon realized that in order for us to build a business, it became about building a brand, not just selling a product," says Tayyab, the company's director.
And so Public Desire, the brand, was born in April 2014. Fast forward to today and PD has established itself as a global sensation, shipping to over 100 countries worldwide, and winning the Drapers Footwear Pureplay Retailer of the Year award.
The Millennialization of Customer Experience
Taking on the world one polished pointed toe at a time, social media has been the main driver of Public Desire's exponential growth. Tayyab knew that in order to make its presence felt among its target audience—a generation defined by the digital age—PD needed to get into their mindset and figure out what drives their spending power.
From day one, Public Desire put an immense focus on creating quality visual content that would attract the right audience and make their brand known. Leveraging the worldwide "selfie" culture, the brand has been built through a mix of in-house photography, user-generated images and a network of worldwide bloggers trusted by their customer base of selfie-style queens.
"Instagram is such a global platform.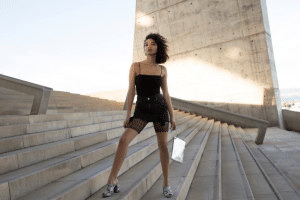 When I get a notification that someone has followed our profile, I never query where they're from, because it doesn't matter. On social media, there is only one world, one language where everyone communicates in the same way," says Tayyab.
This common ground between cultures is what Tayyab believes has driven Public Desire's global success. "Millennials have more in common with other millennials than you have with your own parents. No other age group behaves the same all over the world as millennials do."
A strong focus on driving international growth is easy using eDesk's auto-translation feature. "The translate feature in eDesk is absolutely genius—it really works," says Tayyab, noting that international queries are now easily handled using automatic translation. Avoiding the need for multilingual staff, while still giving global customers the kind of experience their English-speaking customers enjoy, has helped shape their global brand. "We don't hide the fact that we're a UK-based company, so being able to speak to our customers in their native language really gives them an experience they don't expect."
Time is of the Essence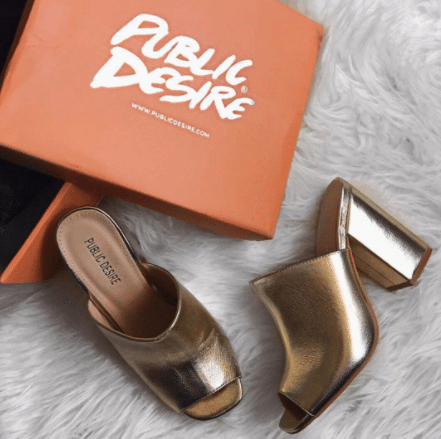 The impact of social media hasn't only been incremental in growing the Public Desire brand, but it has helped the team to truly get to know their customers and exceed their expectations.
"It's through social media that we get to know our customers, what they like and how they wish to be treated."
Though targeting the female digital native has been a huge success—with the millennial culture comes a generation whose perception of customer service is shaped by today's fast-moving society in which impatience is a virtue—answers are easy to find, anywhere and on any device.
"When we started in 2007, business, in general, was an inside-out approach—I want to work from 9-6 therefore my customer service will suit me. Whereas now, the biggest change I've seen is that the customer decides what, when and how."
Avoiding negative customer experiences among a generation who actively voice displeasure across the web is crucial in protecting Public Desire's social reputation—which is why its level of customer experience needs to be as sharp as the eight-inch heels it sells. As millennial customer expectations become the new normal, it's about knowing what makes their unique customers tick—and fast, efficient responses are something their fierce female customers demand.
Fast communication wherever the customer may be is so important for brands like Public Desire to remain competitive. In a generation where brand loyalty is fickle and wavering—a late response simply results in a lost customer. Being present on social media enables PD to keep their customer communication authentic while maintaining the personal relationship between retailer and buyer that millennials demand.
With eDesk by xSellco, Public Desire can now respond to social messages and email all in one place, with a clear view of who the customer is, previous conversations and order history so they can provide fast solutions with tailored, personal responses. Providing 24-hour support is crucial for the brand and increased efficiency has allowed it to keep its response SLAs to an impressive six hours—even with a 10pm cutoff time for next-day delivery.
"Back in the day, we'd sell a pair of shoes at an auction and the customer would send a postal order. We would then take it to the post office, which would typically take two weeks to arrive. The customer would almost always get in touch to praise how quickly they received the order! Nowadays, I'd be surprised to receive a response like that even for next-day delivery."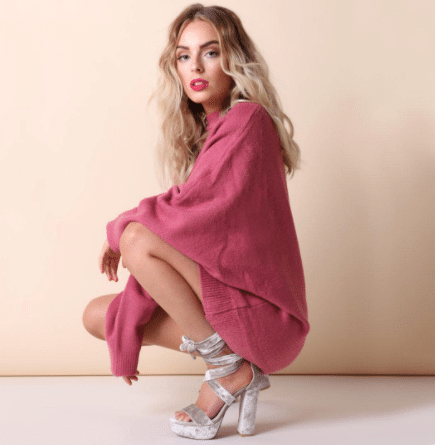 Responding to messages directly through email and social media meant Public Desire was missing out on key information that would truly take the customer experience to the next level. Team productivity was decreasing as query volumes rose and keeping its strict SLA targets became a daily struggle. PD needed software that could help scale its rapid growth and global expansion plans while keeping support costs down.
Already familiar with the main industry solutions, Tayyab wasn't confident that any of them could really cater to the unique needs of ecommerce customer support.
"eDesk is the only system out there that prides itself on its customer service capabilities for ecommerce. The rest of the industry only really has a plugin for email, but there's no innovation, there's no looking at it from a customer perspective, or changing things based on the customer needs," he said.
As well as the ability to maintain a stellar customer experience, Tayyab now relies on the advanced reporting to give him a clear view of their customer support performance that he never had before. "Seeing our average response rate and how often we stay within our six-hour SLA target is critical—we can basically plan when we need staff as we now know exactly when customers are contacting us, whereas we were completely blind before," he said.
"Rather than saying there's one reason we chose eDesk, we chose it for a mix of reasons. The system is so smart, I can probably guarantee that if I didn't use it in two or three months and came back to it—it would be yet another step forward.
eDesk is the leading helpdesk for online sellers, purpose-built to address the precise demands of ecommerce. Book a demo or sign up for a free 14-day trial and see for your yourself the difference it will make to your business.