While demand for online goods remains high, increased supply chain costs and delayed delivery times point to a shipping crisis set to further test the operational resilience of retailers everywhere.
What is the shipping crisis?
Online retailers have been quick to rise to the challenges of a global pandemic, thinking outside the box to provide people with essential goods and lifestyle products difficult to access in person.
But now our industry faces a different kind of crisis: a worldwide shortage of shipping containers plus Covid-19 lockdowns in port cities are set to disrupt supply chains across all retail channels.
Not only has the pandemic closed production lines, but national lockdowns and staff shortages have interrupted the delivery of goods and collection of empty shipping containers from inland depots and cargo ports. This situation is exacerbated by import and export politics, climate change and the domino effects of freak occurrences such as the Suez Canal blockage.
How will the shipping crisis impact my eCommerce business?
With shipping rates increasing by as much as 480% in the last year, retailers are bound to see the rise in costs negatively impact already tight profit margins. While some companies have traditionally been able to swallow fluctuating operational costs, many will now be forced to pass them on to their customers.
More importantly in an industry where your brand is only as good as its reputation, delivery delays are likely to disappoint eCommerce consumers. Failure to meet customer demands for instant gratification are likely to lead to lost sales and negative reviews.
Higher end prices and an uptick in disappointed customers in an already fiercely competitive marketplace will inevitably lead to some online brands facing a downturn in their business fortunes.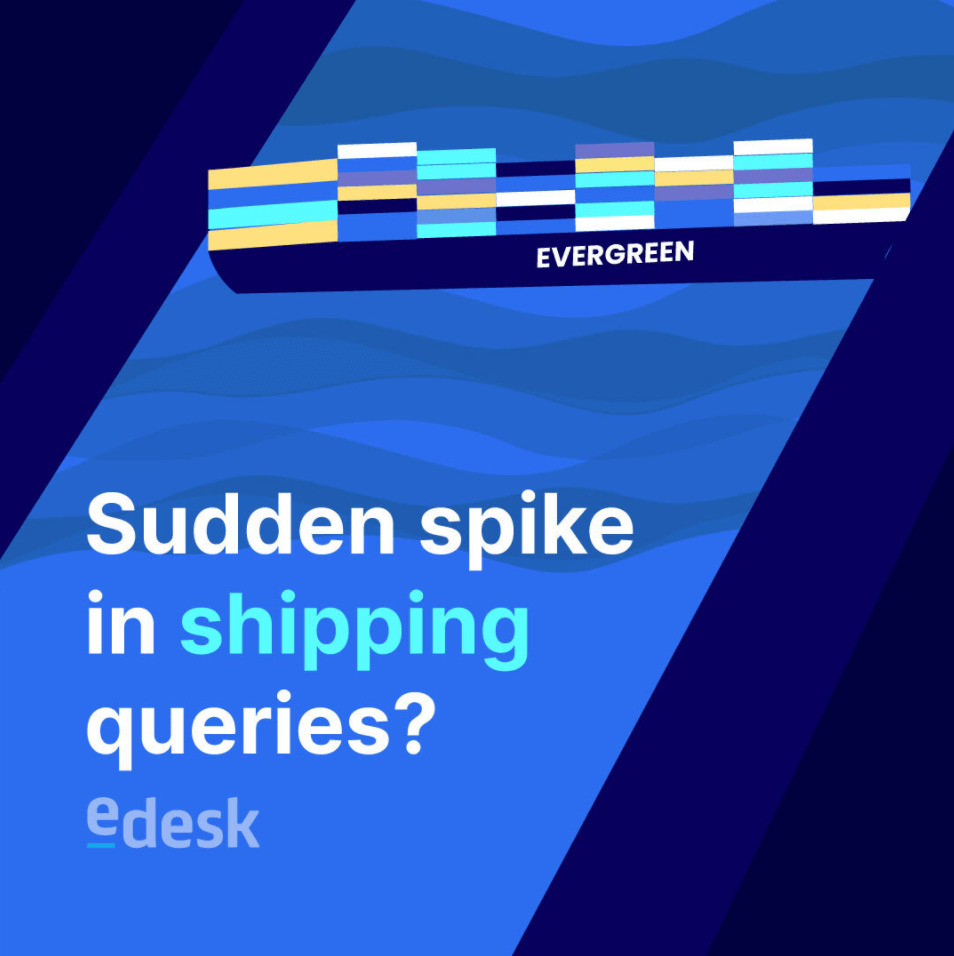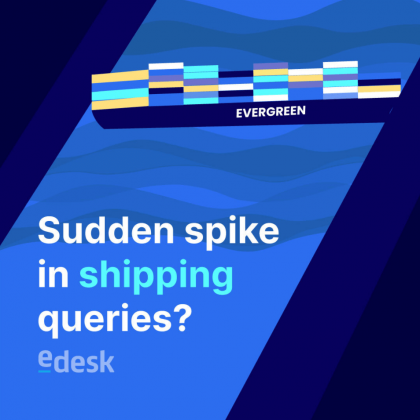 What is being done about the shipping crisis?
Flexport CEO Ryan Petersen told CNBC that the global shipping crisis is, "really going to be very hard to resolve." New containers are on order, but with more than 80 % of the world's goods carried by sea, companies like Flexport have been quick to act in protecting the global supply chains that are key to trade.
AI and machine learning are being put to good use to make sure the containers available are loaded more efficiently to carry maximum capacity. Seasonal goods are being strategically located on the tops of freighters to more easily facilitate priority unloading.
How can I mitigate the impact of the shipping crisis on my eCommerce business?
Weathering this shipping crisis is entirely possible with a proactive approach to managing stock, profit margins, and customer expectations.
Get ahead of the seasonal curve. With anticipated delivery delays running to many weeks, now is the time to be ordering stock in anticipation of busy periods. The holiday season is an obvious one but for more inspiration there are many resources available online, like this eCommerce calendar from Printful. If you have been caught short for a particular opportunity like Back To School, consider embracing the shift from globalization to localization. Investigate local suppliers who may be able to offer you shorter delivery times at competitive rates, as well as boost your sustainable credentials.
Protect your profit margins with a pricing strategy based on cost so you can avoid making a loss. This is particularly important for online retailers selling on eCommerce marketplaces like Amazon and eBay.
If you do experience supply chain issues make sure to protect your brand's reputation by managing your customers' expectations. Be upfront about delivery times and communicate with your buyers in real time so you can ensure customer satisfaction. By nurturing positive relationships with consumers you can build brand loyalty and gain more positive reviews.
Using fit for purpose eCommerce tools like eDesk will help your brand weather this shipping crisis storm. Our experts are here to advise you so, take a proactive approach and get in touch with our team today.