Do you worry about the impact a recession could have on your eCommerce business? Perhaps you have considered trying to recession-proof your business for some time now, but you are unsure of which steps you should take to achieve this goal.
Don't worry. We've got you covered.
This article will focus on the importance of building a brand that takes a customer-centric approach to its business, centralises its customer support, and how these steps can help recession-proof your brand.
While a recession is not an easy phase for any business, the advice provided in this article will help you keep your brand organized and efficient, significantly fortify your operations against economic challenges, and thrive during during the inevitable boom that will follow.
In this article, we'll look at:
What a recession is: A clear and precise definition of what a recession is.
The potential impacts of a recession on eCommerce businesses: Address all the major effects a recession can have on an eCommerce brand.
How a customer-first experience softens these impacts: How to recession-proof your business with a customer-centric approach to stabilise total retail sales.
How to deliver a customer-first approach: How to implement a customer-centric approach to ensure you are ready for any economic downturns the future may hold.
What Is a recession?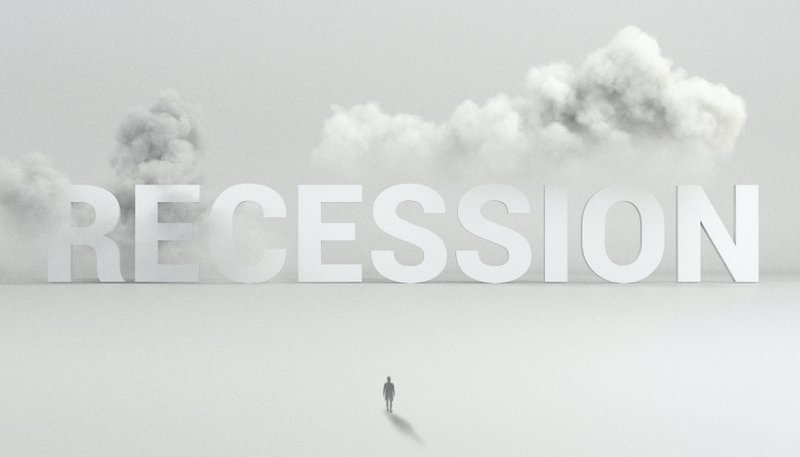 Firstly, let's look at the definition of a recession. A recession is a widespread, prolonged, and significant economic downturn.
In principle, recessions tend to last no less than six months, so many economists identify a recession as two consecutive quarters of negative growth in a country.
Recessions tend to produce a decline in consumer demand, employment, and economic output, which can harm an eCommerce brand.
A downturn has to be pervasive, lasting, and deep to get classed as a recession, but these calls tend to be made by academics rather than mathematical formulas.
What are the potential impacts of a recession on eCommerce businesses?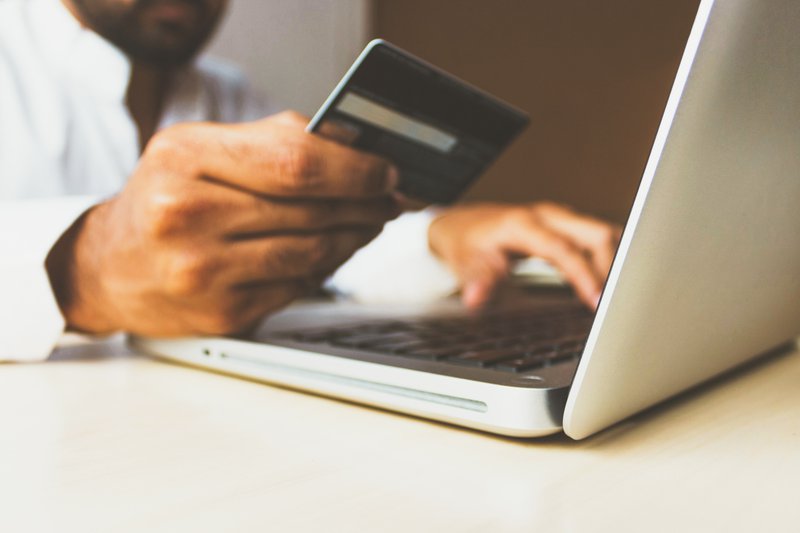 A recession due to a global pandemic, the stock market, or other factors, can majorly impact any industry. In a downturn, personal finance drops for potential consumers, and digital commerce companies find themselves scrambling to maintain profits. Here are some of the main impacts of a great recession on an eCommerce brand.
Lower investment in marketing strategies
When money is tight for a brand, one of the first areas that will see a cut in its budget is the marketing department. Brands look to sure up their current situation and try to trim spending wherever possible.
Due to this, you will likely find that you have less funding available to implement detailed CRM or paid ads, which can lead to a smaller reach. As you would expect, if you engage with fewer people from your target audience, purchases of your product or service will likely slow down to reflect the change, negatively impacting profits.
Less website traffic
As marketing spending drops and fewer people actively search for products that you offer, there will also be a downturn in how many people visit your website.
With less people organically visiting your website, profits are sure to drop. Even if you maintain your conversion rate (which is unlikely, and we will touch on this shortly), you will be converting from a smaller pot and therefore seeing fewer sales.
Even with the best possible website journey, with fewer people taking that journey, and with most of those that do in a more sceptical or cautious mindset, less traffic is sure to reduce your brand's profits.
Fewer conversions
Less marketing budget and fewer website visitors are not the only issues your brand could face during a recession. You are also likely to experience fewer conversions from those who do visit your site.
During a recession, money is tighter, and consumers have to decide which purchases they can afford and which they will have to abandon. Even with the best conversion tactics in place, it is likely that you will see fewer conversions during a recession.
Fewer online sales due to less consumer spending
These factors will likely lead to fewer online sales and reduced profits for your brand. With fewer people exposed to your brand online through paid advertisements, fewer leads getting to your website, and a reduced conversion rate, brands that do not take a customer-first approach can expect to be hit hard by an economic recession.
How a customer-centric approach softens the impact of a recession
Good customer experience leads to more sales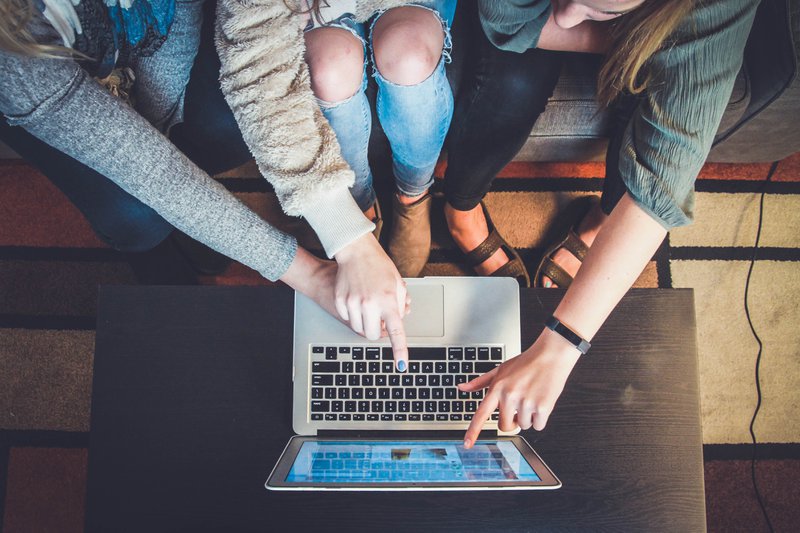 It might not seem like it if you only look at the top line, but delve a little deeper and you will quickly see how a strong customer experience can lead to more sales for your brand.
The knock-on effects when you provide customers with a great experience can be monumental; buyers will be more inclined to promote your brand to their friends and family, and give the five-star reviews which convince browsers to purchase and create brand loyalty, which will lead to more repeat purchases.
During a recession customers tend to be more cautious and sceptical when money is tight, so having a strong brand reputation and lots of positive reviews from real-life customers is critical.
Customer retention vs customer conversion
Even when the economy is not in a recession, it is much easier and more cost-effective to keep a customer rather than to try and acquire a new one.
In a recession, this difference is heightened even further. With fewer customers in the market due to tighter personal finances, you must look after your current customers by creating a fantastic customer experience.
Those that have engaged with your brand previously, and enjoyed the experience, are much more likely to repurchase in a recession than a new customer is.
To keep your current customers happy, there are several ways you can reduce how many questions or queries they might have.
Future-proofing
A customer-first approach ensures that you not only hold your own in a recession but also thrive in an economic boom. Being customer-centric causes a ripple effect, and you will reap the benefits for many years to come.
Implementing customer support services for sites like eBay has long term benefits – positive reviews and word of mouth have credibility for many years, and it is easier and cheaper to execute than any other marketing strategy.
How to deliver a customer-first approach
Think from a customer's perspective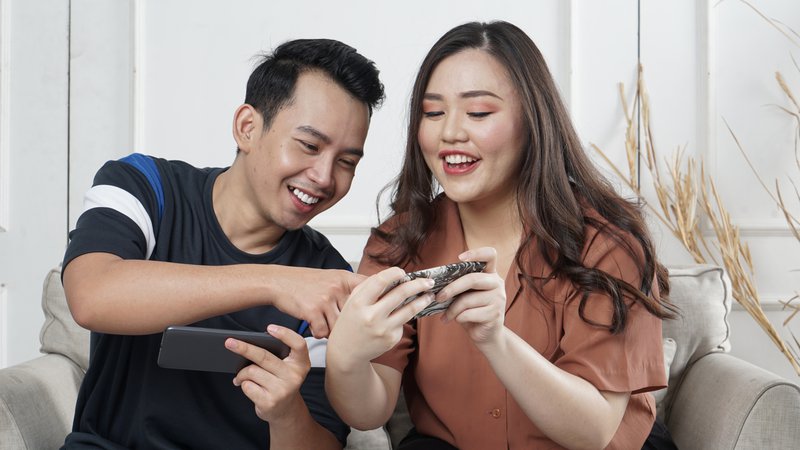 The first thing you need to do to be customer-centric is to put yourself in their shoes.
Ask yourself these essential questions:
How does the brand treat me as a prospective buyer?
How does the brand speak to me as a loyal customer?
What contact points does the brand use to talk to me?
What does the customer journey on the website feel like?
All of these questions are vital to understanding your current customer experience and how you can tailor it to better suit their needs.
For example, do you constantly harass customers with the same promotions or mix up your promotional content with engaging, useful content that they appreciate and value?
Do you provide the smoothest customer journey possible on your website, or is it difficult to navigate through each page?
Do you offer real-time customer support and access to product and brand information that consumers can use to deal with queries, answer questions, and help make a purchase, or do you just provide a generic FAQ page that lacks detailed responses?
These are all ways to pivot your brand offering to provide a more customer-first approach.
Our end-to-end customer support tools make it simple for you to resolve queries and ensure customer satisfaction.
Once you step into your customer's shoes and view your brand from their perspective, you will be amazed at how quickly you identify ways that you could improve your brand to suit their needs.
One great way to gather this insight is to create customer working groups where you offer loyal customers an exclusive offer, such as a discount, in return for their opinion on your current brand and how it could be improved.
This information could be gathered by a questionnaire, or you can video them going through the website and providing real-time commentary on what they like and don't like.
Even something as simple as how you deliver your goods or services can significantly impact whether or not a customer tells other people about your brand. Think about how many people share brands on social media if they package their delivery in an aesthetic way or provide a handwritten thank you note.
These are quick and easy ways to put your customer's experience at the front of your strategy.
Review competitors' customer experiences
Another excellent way to understand how you can change your brand to focus on a customer-centric approach is to review what your competitors are doing well and what they could improve.
This review will give you plenty of ideas of what you could do to improve your offering to customers and also motivate you to improve aspects of your business if you see shortcomings in your competitor's offering.
Looking at what your competitors are doing is one of the quickest and easiest ways to come up with ideas on how you can take a customer-first approach that will suit your industry.
Invest in your future
If you currently do not have a customer-first approach, it may seem like setting one up will be costly. However, this is not a flash-in-the-pan approach, and you will reap the benefits of this action for many years. Consider the cost of being customer-centric as an investment in your brand.
If you want to ensure you don't waste time and money learning along the way, our all-in-one customer support Helpdesk offers end-to-end solutions that make it easy for your brand to put your customers at the center of everything your business does.
A customer-first approach to recession-proof your brand: summary and key takeaways
Now you have the information you need to maintain increased demand and digital sales throughout a global recession. It is difficult to keep eCommerce penetration during a downturn, as consumers prioritise household staples over luxury purchases.
However, that doesn't mean that you can't future-proof your business to ensure any volatile economic changes have minimal impact on your business.
If you want to guarantee your business is in the best place for any potential recession, get in touch today, or try for yourself, free for 14 days.