How much do you know about dropshipping on Shopify?
As with any business venture, understanding how to begin building a dropshipping business is very tricky. However, if done well, dropshipping is an excellent first step toward becoming a successful entrepreneur.
Dropshipping gives you the power to sell products without holding any stock or purchasing any products before you make a sale.
If you are thinking about getting started with dropshipping, this article will help you learn more about how it works and how you can grow a successful dropshipping business on Shopify.
Do you want to ensure success for your brand? Get the ultimate helpdesk for Shopify entrepreneurs.
In this article, we will cover:
What a Shopify dropshipping store is.
The benefits of a dropshipping online store.
How to do Shopify dropshipping successfully.
What is a Shopify Dropshipping Store?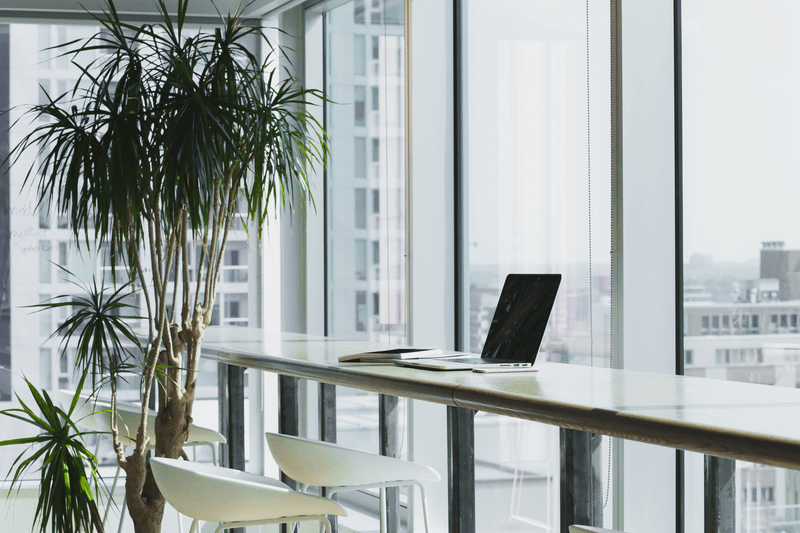 Dropshipping allows you to sell products to customers, but in a slightly different manner than traditional methods. Rather than holding the inventory yourself, you use a supplier that holds it for you and ships the product to your customers.
You pay the full price for your chosen supply and then sell it to your customers at a slightly higher rate via your Shopify dropshipping store.
When a customer makes a purchase on your site, you use that information to purchase the product from a supplier and input their shipping details so that the product goes directly to the client.
This process means you never hold the stock yourself or have to handle shipping.
The product is the essential aspect of any dropshipping company, as it will shape how you handle your online store, how you market it, and what your target audience is.
You might also like the 13 best live chat apps for Shopify.
The Benefits of Setting Up A Successful Dropshipping Business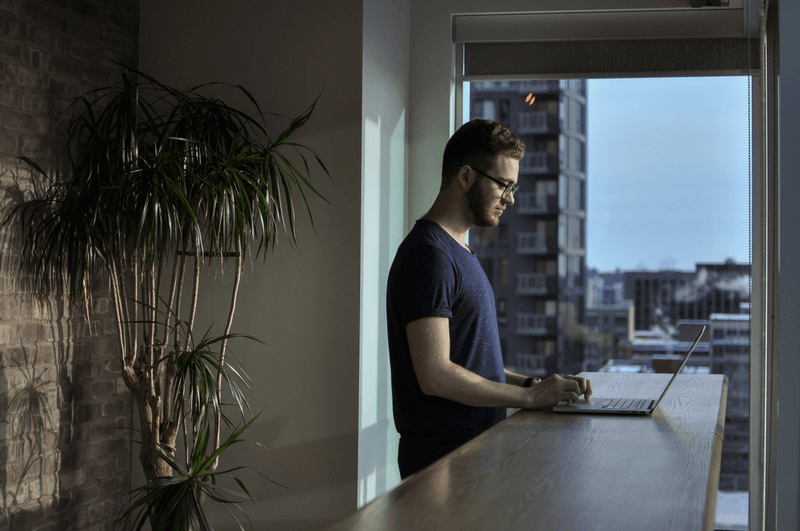 Less upfront capital required
Unlike setting up a physical store, purchasing bulk stock, and renting out storage space, a drop shipping business model ensures that much less capital is required to set up a Shopify dropshipping store.
Easy to start
Drop shipping is easy to start, as you do not need in-depth knowledge about the products you plan to sell in your Shopify store. All you need to do is understand where you can gain a good profit on products and list them on your online stores.
You might also enjoy reading Shopify dropshipping: The ideal business model?
Low overheads
As mentioned, when you run a dropshipping eCommerce business, you do not need to purchase and hold any of the stock you sell. This results in low overhead costs, as the wholesaler handles that aspect. All you have to do is ensure those products make their way to your customers.
Flexible location
One of the best aspects of running your own online store is that you can set up your Shopify store from anywhere with an internet connection. As long as you can access your Shopify account, you can run a Shopify dropshipping business from anywhere in the world.
Wide selection of products to sell
You can dictate what products you sell when you run your own business. Shopify dropshipping allows you to select what products you want to sell in your Shopify store, so long as they help you turn a profit.
Easy to scale
One of the greatest benefits of Shopify dropshipping is that it is a business model that is quick and easy to scale when the time comes. This scaling capability makes it easy to continue growing your business and adding new products to your Shopify store.
Learn about the Shopify statistics for the first quarter of 2022.
Potential Issues with Dropshipping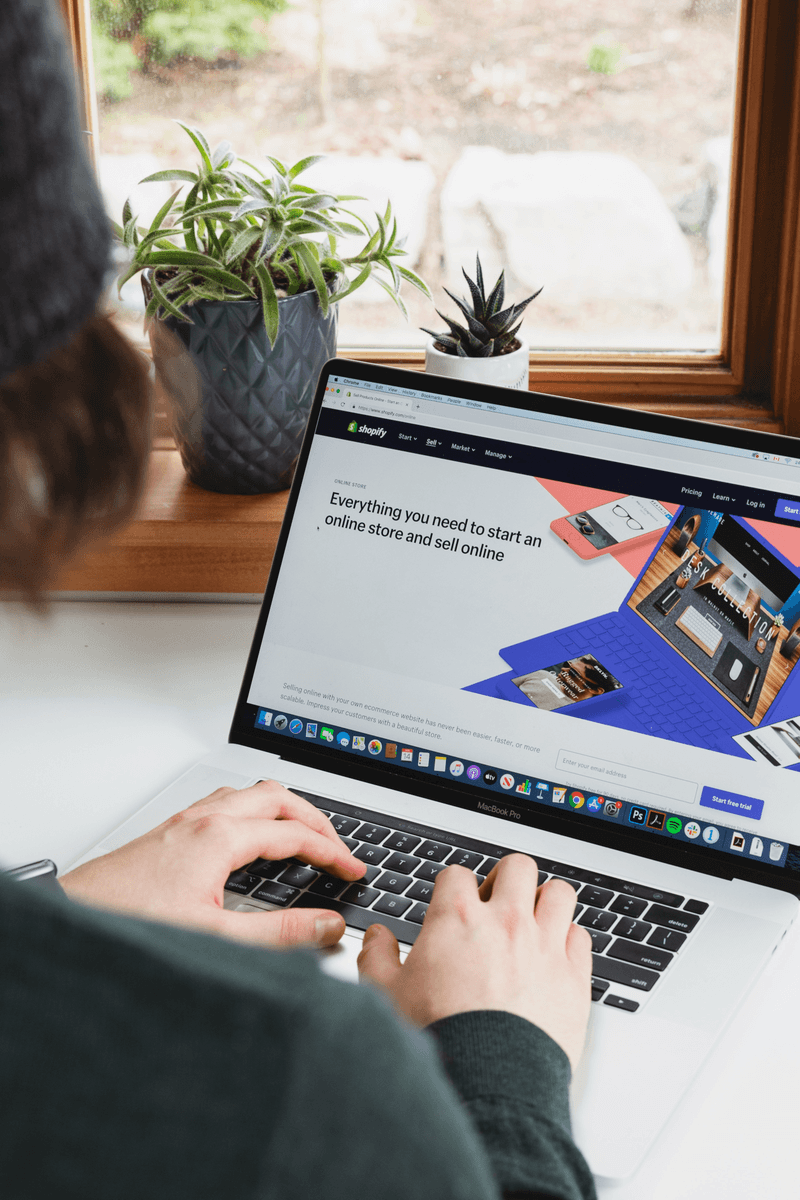 Small profit margins
One of the benefits of dropshipping is that you have no inventory, which makes overheads extremely low. But it also means your returns are low.
As you put less cash into your business, you get less revenue out of it. Therefore, you must do plenty of business just to break even.
You'll also notice that traffic determines your profits, so you will need to spend money getting enough clients to your website.
Here are 4 ways to drive traffic to your Shopify store in 2022.
Highly competitive
Another important aspect to consider is how competitive dropshipping can be.
As very little capital is needed to get started, the low barrier of entry allows for plenty of competition, especially in the most popular markets.
You might also be interested in learning how to get your first sale on Shopify.
You will also probably not have an exclusive contract with suppliers, so there could be plenty of competitors selling the same products as you.
Lack of control over the supply chain
For a normal eCommerce business, you can handle the issues yourself if a customer complains about fulfilment speed, returns, or product quality.
In dropshipping, however, you are at the mercy of your chosen supplier. You have to be the person your customer speaks to, but the supplier is the one in charge of taking action.
If there are issues, drop shippers are trapped. All they can do is hope the supplier deals with the issue in question and reassure the customer that it will be resolved soon.
It also results in a delay in communication for the customer, as the drop shipper is forced to go back and forth between the supplier and the customer. If either is slow, communication can stop, and problems take much longer to solve.
Hard to build a brand
Similar to ghostwriters or songwriters, it is difficult to build a brand as the credit for the product goes to someone else.
If the products you sell are amazing, your customers will focus on the brand of the product rather than your website.
How to do Shopify Dropshipping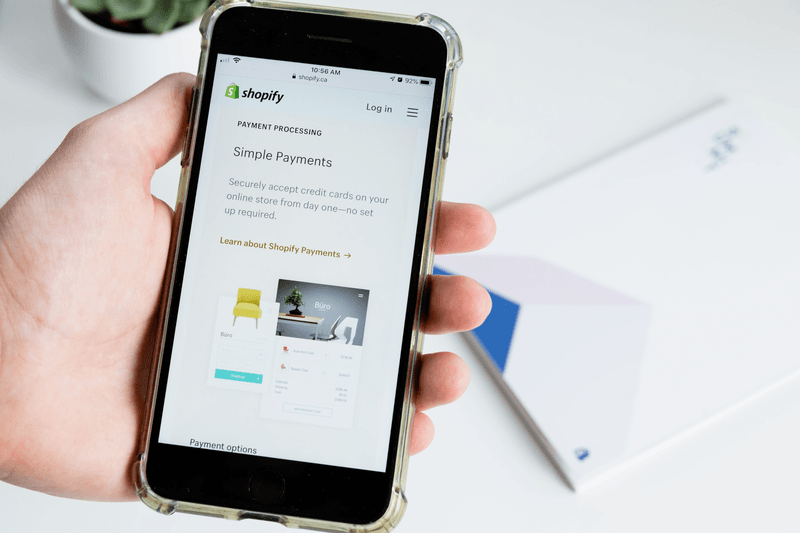 Start your dropshipping business
As with any new business, dropshipping requires a one hundred per cent commitment with a long-term goal in mind.
If the reason you want to get into dropshipping is to immediately earn a large income and only work on it part-time, you need to reconsider.
You need to approach your new company with realistic expectations about how much time and effort you need to implement into your business to turn a profit. Having realistic expectations is essential to ensure you don't become demotivated and give up.
When you create a Shopify dropshipping business with minimal experience, you must invest heavily, either in time or money.
Investing time
In our opinion, the best approach to getting a new drop shipping store off the ground is to invest time into it, especially if it is your first time creating a dropshipping company.
If you invest plenty of time into your business, you will gain a great understanding of how the business works, which is essential for the future as the eCommerce platform grows.
It will also ensure you know plenty of information about the market you are in and your target audience, helping you make more informed decisions.
You'll also be less tempted to overspend on vanity projects, and you will understand they are not essential for success.
The skills you learn by investing time in your business will also make you a greater entrepreneur.
Of course, it is unrealistic to expect you to quit your job and work on setting up an online store full-time, but that's okay because it is possible to get a dropshipping business off the ground by working on it outside of your normal working hours.
As your business begins to grow, you will have the option to start working on it full-time to allow profitability to continue to thrive.
If you are one of the lucky ones that can work on your dropshipping business full-time, then you should do so to improve your chances of success.
It might seem like a daunting challenge with a small payoff, but it is important to remember that setting up a dropshipping business will benefit you further down the line.
Once you manage to get your business going, maintenance will take very little of your time.
Investing money
If you are short on time to commit to your project, you can see success by investing a lot of money into your dropshipping company, but it certainly isn't the route we would suggest. You will find much more success from doing most of the work yourself.
In the early stages of your business, it is important to have at least one person deeply invested in building the company up and starting to turn a profit.
If you don't invest your own time into the business, you are more likely to overspend on developers, marketers, or programmers.
You might also be interested in which Shopify trust badges are essential for your store?
Pick a product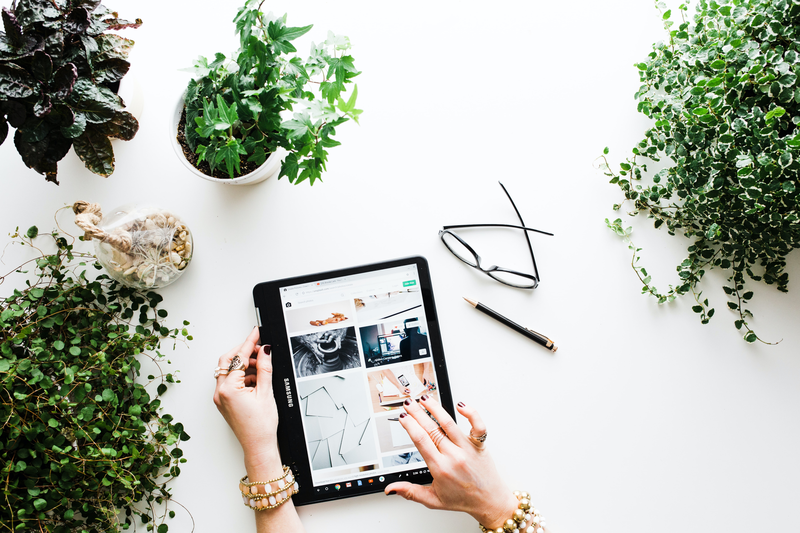 The second thing you need to do when starting your dropshipping business is to undertake essential market research and pick a product to start selling.
Similar to if you were launching a new retail store, it is important to find the perfect location, analyze competitors, and understand trends.
You must investigate any potential niches you are interested in and only choose products that will be profitable for your business.
Unfortunately, it can be hard sometimes to think of ideas for products to sell. Luckily, you don't have to! Shopify creates a list of the top trending products, which highlights some excellent product categories you can choose to invest in.
By identifying a niche using trending products, you can gain customers' attention quicker without competing with bigger, more established dropshipping companies.
Niche products tend to draw in a more passionate customer base, and selling to those people is much easier and cheaper than building awareness for your products.
Some of the best categories to focus on as a new dropshipping company include fitness, beauty products, fashion, electronics,
Research your competitors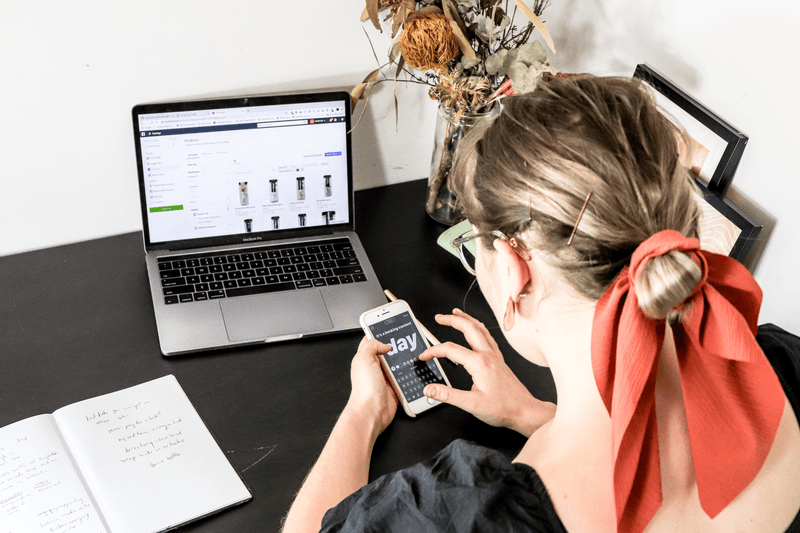 Now you have a grasp on what you will sell on your website, you need to focus on who your key competitors are and identify what they do well.
Your competitors likely hold excellent clues into how to become successful and allow you to develop a better marketing plan for your business.
If your company has lots of competitors, you should only focus on five of those, including some of the biggest brands. If you try and cover too many companies, you will find yourself buried with information, some of which will be irrelevant.
Here's how you can research your competitors effectively.
Run a Google search
The first place to start your research is via search engines. Use Google to establish a list of your top competitors. Begin with key search terms and see what the top ten results are.
This method will show you who the top competitors are in your industry and what they are doing to promote their products.
Use competitor spy tools
There are plenty of online tools you can use to find and track your competitor's online performance. Certain spy tools like SEMrush offer you a list of information on competitor websites, including their top traffic sources, how many visitors they get monthly, and their social media profiles.
You might also want to learn how to get more traffic to your Shopify store.
Browse social media
The next thing you want to do is search for any Facebook ads in your industry to establish who the top brands are that you are in competition with.
Search for how your competitors communicate with their customers, how their feed is designed, and how much engagement they receive on their posts.
You can use this information to discover new ways for your brand to stand out and improve your social media presence.
Subscribe to competitors' email lists
If you want competitor updates to drop directly into your email inbox, sign up for their newsletter, and get a firsthand look at their marketing strategy. This option lets you learn more about any promotions or deals they run and might inspire you to run similar offers.
Gather as much information as possible about your competitors, their prices, product descriptions, marketing methods, website, reputation, and essentially anything you can.
Organize your findings in a spreadsheet so you can refer back to them when you come to make amends to your store.
Pick a supplier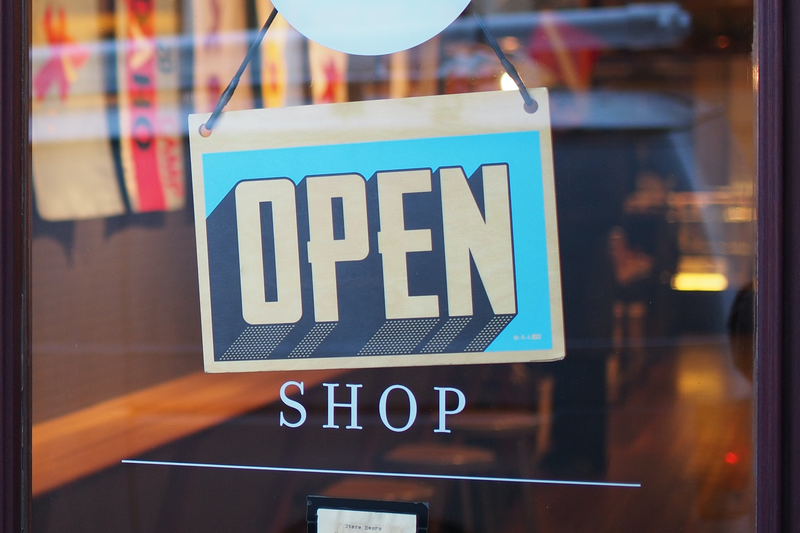 Selecting a dropshipping supplier might seem simple, but it is essential for developing a successful business. Without reliable supplies, a dropshipping business wouldn't have products to sell, so customers would stop visiting the website.
By this point, you should've already identified what products you are going to sell, and you are confident that they will be profitable. The next step is to pick a supplier that offers you a high-quality service. If you choose an unreliable supplier, it can take up a lot of your time paying refunds or dealing with customer complaints.
Fortunately, Shopify offers plugins for discovering potential suppliers for your online store, such as DSers.
DSers is a marketplace you can use to discover products to sell online. It could be fashion, toys, electronics, or any other trending items. You can discover products with excellent potential from dropshipping suppliers worldwide to add to your store quickly and easily.
This plugin manages forwarding customer orders to your supplier, so you don't need to worry about shipping, managing, or packaging stock.
The best part? It's free.
The DSers app works in partnership with AliExpress, to allow you to discover products for your online store. You can learn more about the shipping times or product quality by heading to the AliExpress page.
You might also be interested in this list of the 26 best Shopify apps for your store in 2022.
Create your eCommerce store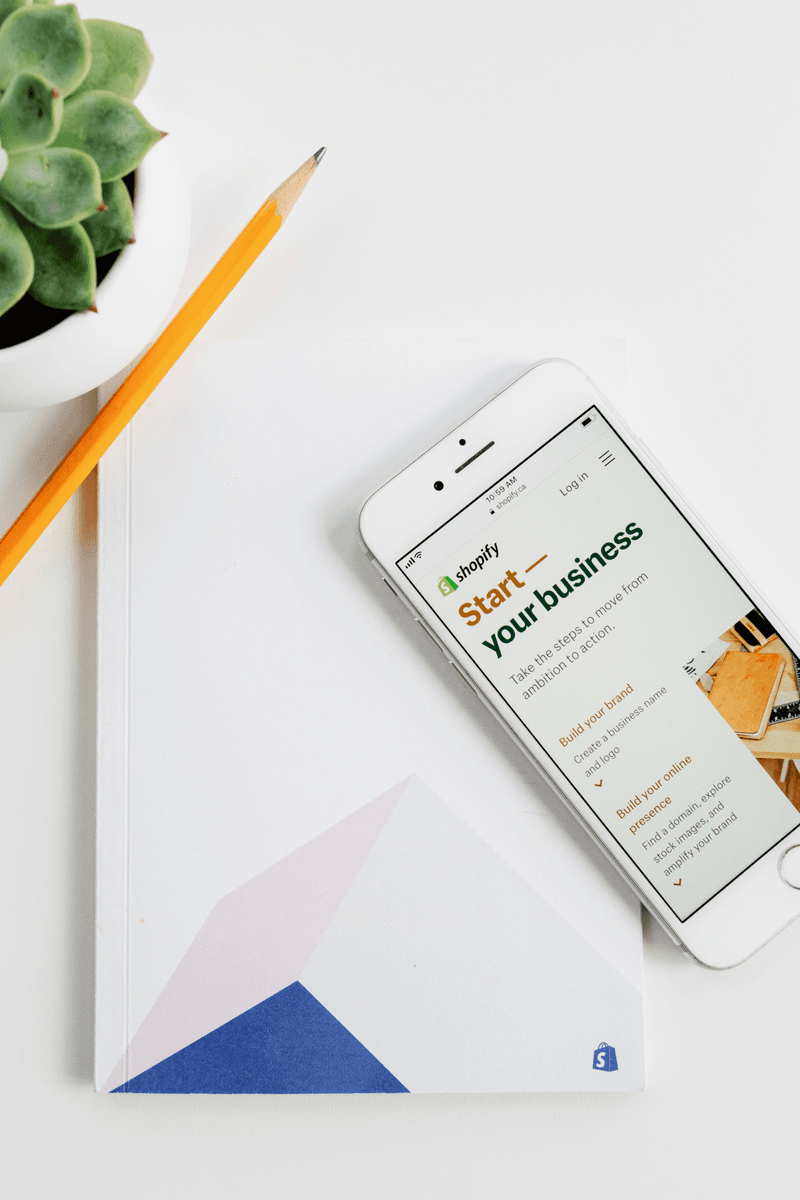 The next step on your way to building a dropshipping business is to create your eCommerce store on Shopify. Your Shopify website will be the hub where you have all of your traffic sent, as it is where you can list your products and process payments.
Shopify is a great website, as it makes it quick and easy to create a professional-looking eCommerce website, including sourcing a domain name and adding sales and marketing plugins.
For extra help, check out our article on how to create stunning Shopify images.
When it comes to eCommerce, it is the complete platform that lets you sell in many places, in many currencies, and with many payment methods.
The best part of Shopify is that you don't need to be an experienced developer or designer to get a stunning website with Shopify. They have a range of free themes you can use to make your store look and feel like a professional eCommerce platform.
You may also like the 13 best free Shopify themes for 2022.
Choose the right business structure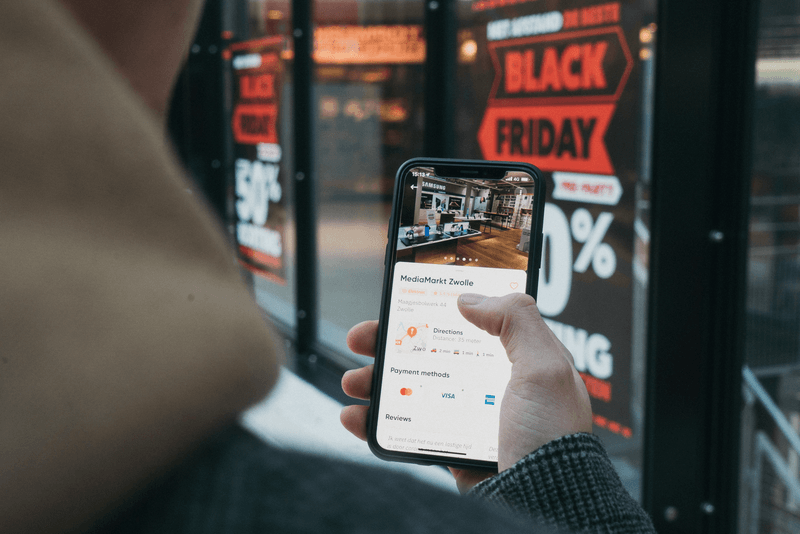 If you are committed to the long-term future of your dropshipping business, you need to turn it into a legitimate business entity. Commonly speaking, there are two types of business structures you should consider.
Sole proprietorship
The first business structure to consider for your brand is a sole proprietorship. This option is excellent as it is simple to set up, but there is no personal liability protection.
Limited liability company (LLC)
Another option is to set up an LLC. This option provides you with much more protection but requires you to comply with more filing requirements, and you'll have to pay several ongoing and incorporation fees.
Manage your finances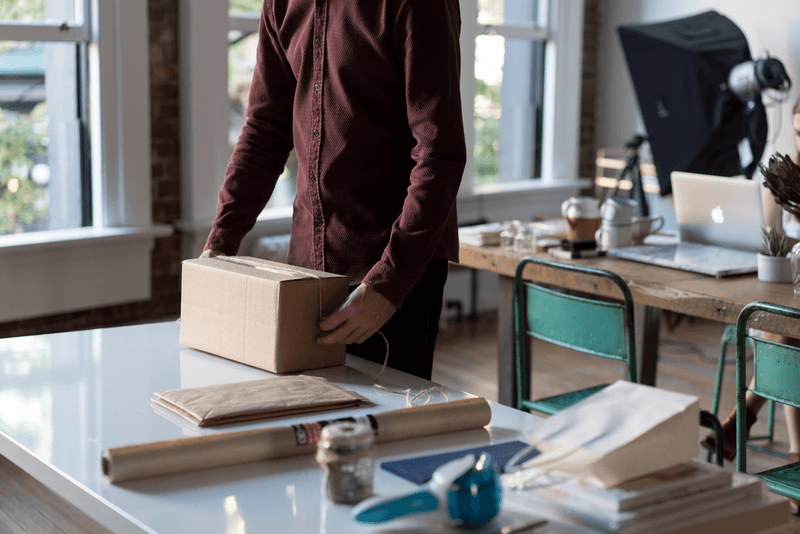 One mistake that frequently occurs when people start a dropshipping business is not separating their business and personal finances.
Not separating the two causes great confusion and makes accounting extremely tricky. It is a situation that the IRS sees as a red flag if your company ever gets audited.
You need to keep your personal and business finances separate wherever you can.
Credit card
To ensure all business spending is separate from your personal finances, you should invest in a business credit card. Not only will this make accountancy much simpler, but because you will be purchasing plenty of merchandise for your customers, you will be entitled to some excellent rewards from credit card companies.
Business checking account
It is essential to ensure your business finances all run through one single business checking account. All business revenue and expenses should go through one account, as this will make accounting much simpler.
Promote your dropshipping store
Once all your finances are in place, and you know how to begin your dropshipping business, it's time to discuss how to promote your eCommerce store.
To make your brand stand out against your opposition, you need to add a little extra effort to your marketing tactics when mapping out your dropshipping strategy.
With so many aspects of the dropshipping process being automated, this gives you plenty of time to spend more time on your marketing strategy in several ways.
Influencer marketing
If you are new to dropshipping, the chances are you might only have a limited budget at your disposal. Don't worry; that doesn't mean you don't have access to effective marketing options.
Influencer marketing allows you to reach your target audience without spending too much money. People trust influencers far more than traditional advertising, and you can negotiate an affiliate fee instead of paying them money upfront.
This affiliate fee gives them a small percentage of each sale and will cost you less money upfront.
Paid ads
Paid ads are another excellent choice and pretty easy to pick up and learn. Facebook ads can be scaled as well, so you can put more money into products that are performing well or take money out of products that are performing poorly.
There tends to be more competition on Google Ads than Facebook Ads, but depending on your niche, they could be extremely effective.
Communities
One excellent way to promote your brand is to join communities of people that feel strongly about your product niche.
You can begin conversations with possible customers from Facebook Groups, online forums, or Reddit.
When in these groups, try not to sound like a salesperson, and engage organically with others instead.
Content marketing
The best way to ensure your dropshipping business is successful is to create a long-term stream of customer traffic to your website. Therefore, content marketing is essential for your long-term growth.
Start writing a blog related to your business niche, or develop content that resonates with your target audience.
As with any online brand, keeping an eye on what is working and what isn't is essential. As your business grows and expands, you can change your strategy to reduce your marketing costs while keeping excellent revenue numbers.
Learn and Improve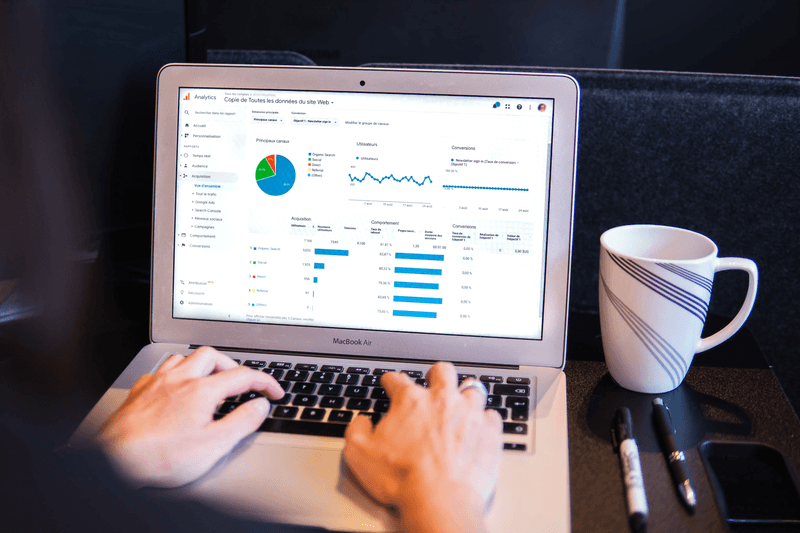 Once you have marketed and managed your eCommerce company for some time, and you are starting to see some consistent trends emerge, you should not rest on your laurels.
Shopify analytics allows you to look deeper at your sales, shopper behavior, and profit margins to continue to improve your business and take it to the next level.
Never stop trying to improve your brand, and you will continue to see your profits grow.
Conclusion
Whether you are new to setting up a business, or an experienced business owner, creating a dropshipping store is a fantastic low-cost, low-risk option for selling products online.
There are more marketing automation tools and third-party apps available than ever before, and gone are the days of struggling to run a business online.
Hopefully, you will be inspired by this article to build your online business and reach financial freedom!