It's never been easier for eCommerce entrepreneurs to set up an online store. There are over 12 million online stores already in existence and that number is set to grow even higher! The simplicity of setting up a new store is great for newcomers, but it also means increased competition for everyone else. Discovering how to get more traffic is something that every eCommerce business should be focused on. Here's how drive traffic to your Shopify store in 2021.
1. Use SEO to increase your site's visibility
Learning how to improve your online store's SEO (search engine optimization) so that it appears on the first page of organic results in Google, Bing and other search results can significantly increase your traffic.
While Shopify does a lot of heavy lifting when it comes to SEO, you can go well beyond this and get the most out of the platform.
First things first, find out what keywords your competitors rank for. This will help you determine what words you want your potential customers to search for to find you.
A great way to start is by using a keyword research tool, such as Google Keyword Planner.
Once you have listed the keywords you want to rank for, you can work them into your website's content, including page titles, product descriptions, images and more.
Customer intelligence can help with keyword research as well. Try listing at least five main areas that your customers care about and that are closely linked to your products before brainstorming around these to come up with ideas of search terms that your customers might commonly use.
Taking inspiration from social media hashtags related to your products, visiting product forums and taking a sneaky look at the titles, meta titles and image alt-text used on competitors sites will also help you build a picture of the most likely words and phrases entered into search engines to track down your product range.
Once you have listed the keywords you want to rank for, you can work them into your website's content. Don't overstuff your content so that it reads unnaturally, as this is off-putting to both buyers and Google's SEO algorithms.
Use keywords only as often as necessary, and don't forget to combine a mixture of individual words and long-tail phrases, including questions, that buyers are likely to type when using a search engine.
Spending some time making your Shopify site structure as easy to navigate as possible so that shoppers can quickly and easily find the items they're looking for will also help with SEO, as they'll stay for longer and will also visit more pages.
A simple structure is always a winner, with products located as few clicks as possible away from your homepage (try homepage > category page > subcategory page > product.)
Adding a brief 'about me' section to your site along with a comprehensive 'contact me' page will help build trust. This establishes you as a reliable and committed Shopify store that cares about eCommerce customer service.
Site speed is also important for SEO, so be sure to choose a mobile-friendly theme, use small, optimized images, remove any apps you're not currently using and avoid adding carousels or sliders to display your products. SEMRush has a great guide to improving the speed of your Shopify site.
Improving the performance of your Shopify store is critical to get more traffic. You should always be measuring your site metrics to find areas that need attention. If you're not tracking and evaluating your Shopify store's performance, you're effectively working in the dark!
2. Build customer engagement through content marketing
A surefire way to reach and interact with more consumers is by producing high-quality, useful content that piques their interest.
This can be anything from well-written, SEO friendly long-form blog posts to podcasts, videos and social media campaigns. It must be relevant to your target audience, showing how your products can help solve their problems.
Publishing regularly builds engagement with your audience and increases the entry points to your online store. Writing fresh content between two to three times per week has been shown to increase your search engine ranking. This will help new potential customers to discover your site when they are browsing the web or searching for products from online sellers like yourself!
Content marketing for ecommerce businesses isn't just writing about the products you sell. Think about how you can provide value-added content that enhances the customer experience at different stages in their journey. For example, if you sell motorbike parts, you could publish an article on the best European destinations for motorbiking.
Tapping into your audience's interests and producing something they'll want to share is key. Keep in mind, however, that a good content strategy is not about quick wins. It requires patience and commitment over the long haul. You might not get more traffic immediately, it could take a few weeks or even months for some posts to get traction.
3. Reach your target audience on social media
Your target audience is on social media so you should be, too—but which platform is the best fit for your business and will help you to get more traffic to your Shopify store?
While established ecommerce companies may have the resources to spread themselves across many different social media platforms; smaller startups with limited resources would be better served by focusing on one network, at least to begin with.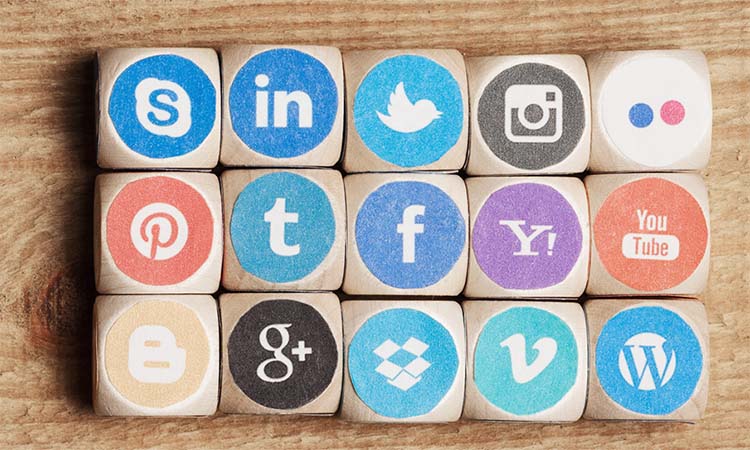 Leveraging social channels is an important way to generate more traffic to your Shopify store.
With more than 2.37 billion monthly active users, Facebook is a good place to start sharing blog posts and details of promotions. Nearly two-thirds of all social media visits to Shopify stores come via Facebook and, staggeringly, an average of 85% of all orders from social media come from the site.
Another social media channel you should consider focusing on to get more traffic to your Shopify store is Instagram.
Instagram has experienced phenomenal growth over the last few years and is quickly becoming a goldmine for online sellers. If you want to put your products in front of a vast quantity of trend-seeking shoppers, visit Shopify for more information about how to integrate with Instagram for a bigger reach, greater visibility and increased sales.
You could also provide product advice and discussion on YouTube (more than 30 million visitors per day). Or perhaps Pinterest's female-dominated user base can provide the perfect environment for window shopping and showcasing your product. A lot depends on the type of product you're selling.
Whatever route you choose when utilizing social media to get more traffic to your Shopify store, including calls to action and links to your product pages in all posts. Also, make sure you have an ecommerce helpdesk that's able to integrate with channels you're using. This will enable you to communicate with all your customers from a single, centralized location.
4. Use influencers to get more traffic
Influencers are generating more traffic and sparking more sales for ecommerce sites than ever. In fact, four out of every five of Nordstrom's mobile web visits in August came from influencer network RewardStyle.
Finding and pitching to the most respected and popular bloggers in your particular market is a solid strategy here. One mention of your product to their audience could significantly increase traffic to your online store. Tools such as Socialbakers makes it quick and easy to find the right influencers for your business.
Additionally, it's important to do your homework when it comes to finding the right personality and the right platform to promote your product. Influencers are easy to come by, but in order to achieve tangible results, you need to ask the right questions about their following. For example, other brands they've worked with and proof of the results they've achieved.
Investing in an influencer can sometimes be quick, easy and cheap. Sending free samples of your product might be all it takes to get a shoutout on Instagram from one social media maven, while others might only work with businesses that share their philosophy.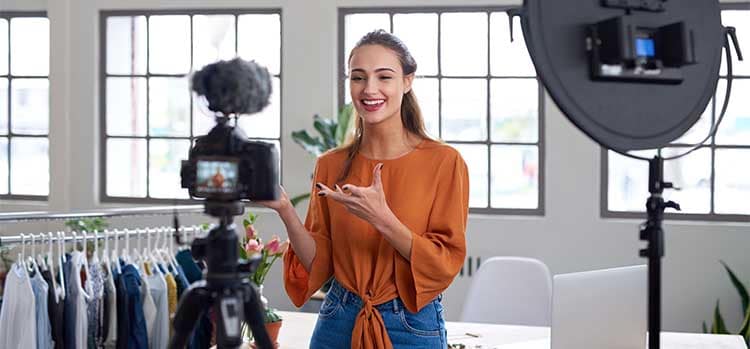 Utilizing influencers is a great way to generate traffic to your Shopify store, but be sure to do your research!
Final thoughts
If your site traffic is in the doldrums, ignore sales for now. Focus on building brand awareness and customers will come.
Even if your Shopify site is ticking along nicely, you still should be focusing on how to get more traffic. Taking your foot off the gas can have adverse consequences, so make sure you're constantly working on your site's visibility.
Once visitors to your Shopify store increase, ensure you're providing the best possible shopping experience by using an ecommerce help desk to respond to customer support queries quickly and accurately.
eDesk integrates seamlessly with Shopify. You can answer all of your customer queries from every marketplace, channel and web store you sell on from one single mailbox.