BigCommerce is a cloud e-commerce platform for established and rapidly-growing businesses. It combines enterprise functionality, an open architecture, and app ecosystem, and market-leading performance. BigCommerce enables businesses to grow online sales with 80% less cost, time, and complexity than on-premise software. BigCommerce powers B2B and B2C e-commerce for more than 60,000 brands, 2,000+ mid-market businesses, 30 Fortune 1000 companies, and industry-leading brands, including Assurant, Ben & Jerry's, Paul Mitchell, Skullcandy, Sony, and Toyota.
BigCommerce and eDesk
Once you connect your BigCommerce account to eDesk, it will display all your messages, orders and order information in one place to help your Support Team stay on top of tickets.You can connect all your BigCommerce marketplaces so you can prioritise tickets, have all the information you need on-hand and respond faster to customer queries from one shared mailbox.
What are the benefits of using the BigCommerce app?
Connecting your BigCommerce account to eDesk will allow you to see all your buyer messages from that BigCommerce account directly in your eDesk Mailbox.

You will also see the relevant BigCommerce customer data directly on the right-hand side of every single ticket so you can reply to your customers directly from eDesk.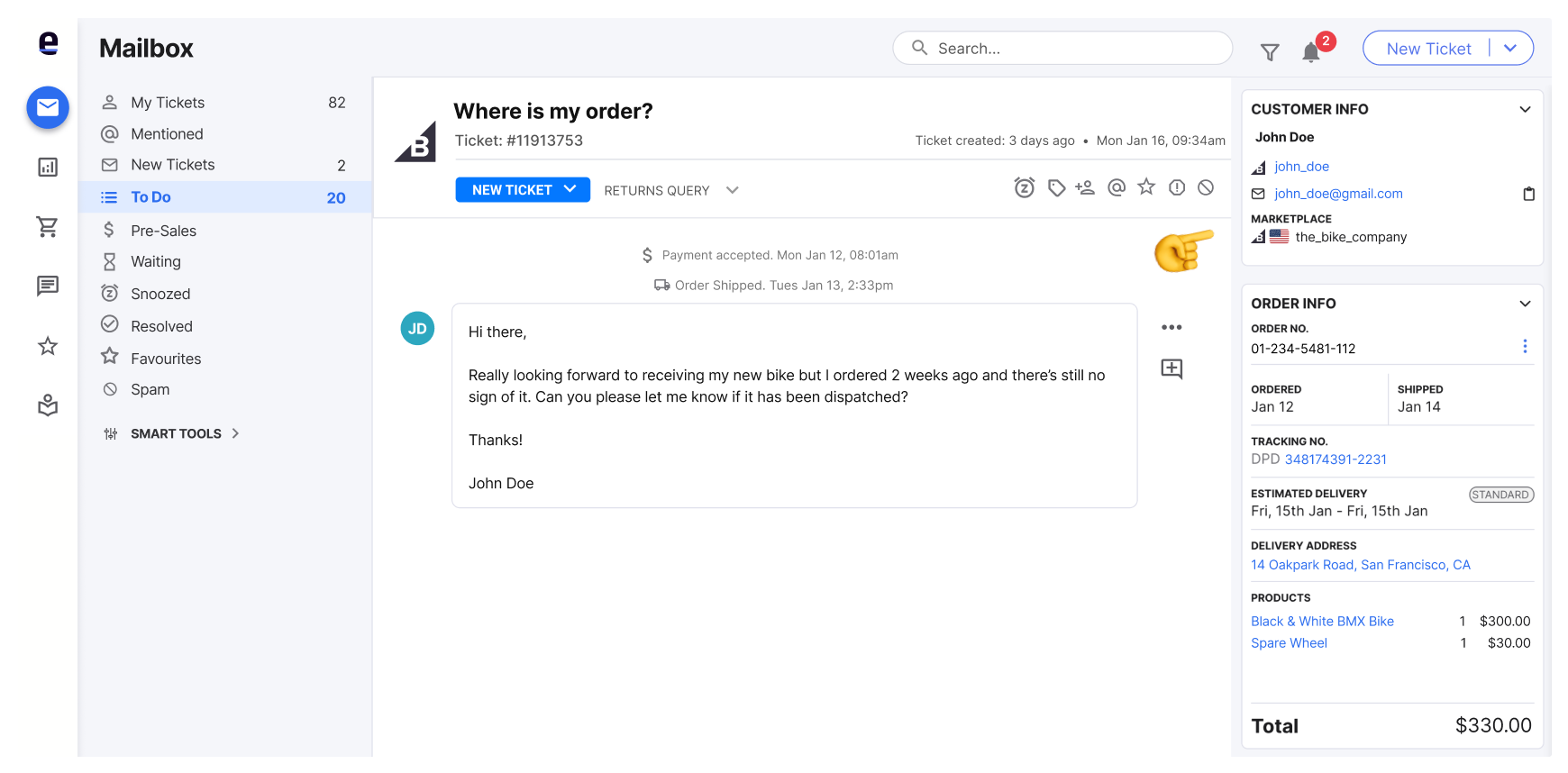 All your orders on BigCommerce will be displayed within your eDesk account too.