Customer support for eCommerce is witnessing a step-change in performance, with upwards of 46% of incoming queries being "handled" by AI and early adopters reporting 4x efficiency improvements.
We recently unveiled our latest AI suite designed specifically for eCommerce merchants. Within just a few weeks of launch we're already seeing indications that AI is poised to change the landscape of customer support globally.
Our new AI features aim to streamline our clients' support processes, empowering agents to swiftly address customer inquiries while eliminating the burden of repetitive tasks.
Leveraging insights gained from analyzing over 60 million consumer queries, associated with $14 billion in orders, our analysis of clients' AI-optimized processes identifies where the eCommerce customer support industry is likely to go over the coming months.
For example, we can see that upwards of 46% of all queries can be expertly handled and resolved by AI, promising to reshape the future of customer support.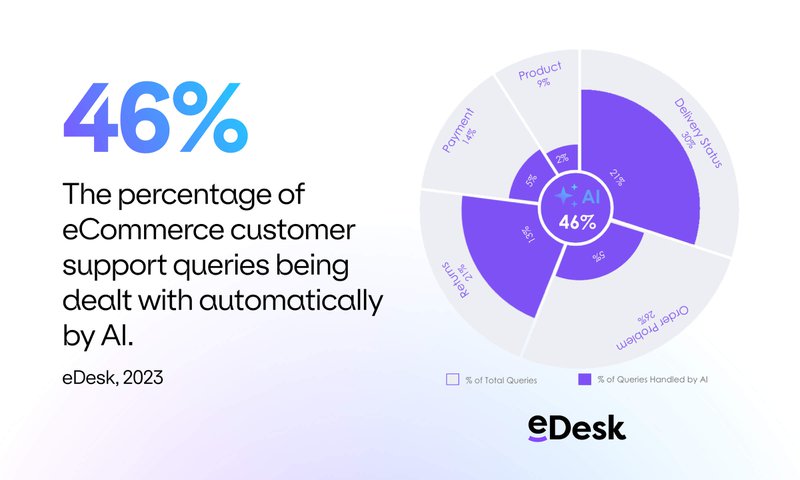 Key highlights of the artificial intelligence suite that are driving these outcomes, include query classification, which provides concise summaries of incoming customer queries, allowing support agents to efficiently prioritize based on urgency and complexity.
Furthermore, AI-powered comprehensive summaries of lengthy and intricate customer conversations equip agents with rapid context comprehension, facilitating the delivery of personalized responses.
Our AI solution offers suggested responses tailored to a company's best practices, ensuring consistent and accurate resolutions to customer queries, even for newcomers to the organization or role.
For selected queries, users of the platform can switch on "handsfree" mode, which means that customer queries can be responded to automatically based on intelligent classifications, sentiment analysis and well structured pre-approved personalized templates.
Early adopters of our AI features are witnessing a fourfold increase in customer support agent efficiency, enabling them to handle four times more queries within the same time frame. This boost in productivity promises substantial cost savings.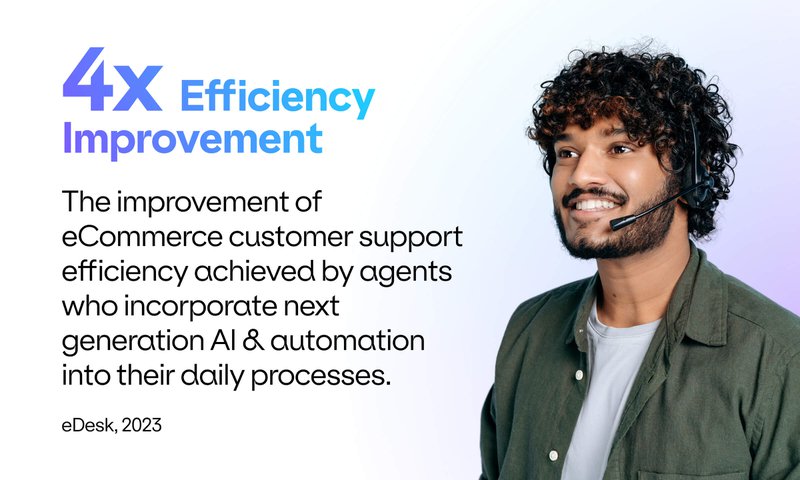 Ray Nolan, eDesk's founder and CEO, remains buoyed by the early impact of AI:
We firmly believe that our new AI suite is a game-changer for the customer support industry. By harnessing the power of AI, companies can efficiently handle higher query volumes, reduce response times, and enhance overall customer satisfaction. We eagerly anticipate witnessing our customers leverage these groundbreaking features and remain committed to ongoing innovation in this space
The eDesk AI suite is available to all eDesk customers, with a free trial option for those interested in experiencing the game-changing functionality firsthand.