They say knowledge is power, and that's certainly true for aspiring Amazon third-party sellers. Amazon is one of the most popular online marketplaces worldwide, with a whopping revenue generation of $470 billion in 2021. Originally founded as an online bookstore, Amazon is now home to nearly every eCommerce category imaginable and millions of third-party sellers.
For budding eCommerce retailers thinking of starting a business, knowing vital statistics about Amazon – such as the current number of customers – can be priceless.
Why are Amazon statistics useful?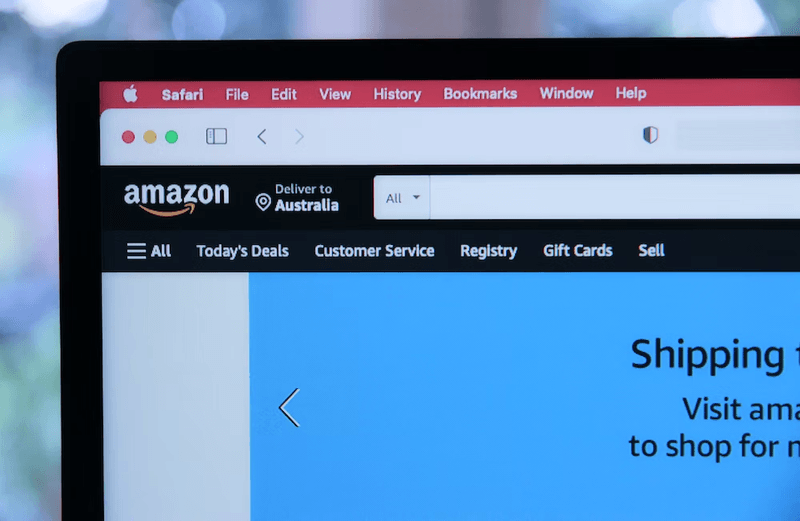 The more information you have about the types of sellers and buyers on Amazon, the more you'll know about the marketplace you're operating in. This valuable insight can inform the types of products you decide to sell and your marketing strategy, plus how to generate reviews and so on.
For example, if you know the demographic split of Amazon users, you can ensure you're using the right strategies to appeal to your target audience. Younger users, for example, might be attracted to your Amazon store by a corresponding social media account, whereas this technique might be less successful for older customers.
By knowing how many sellers are on Amazon, you can assess the competition. Indulging in a little competitor research is always a useful way to find out more about your sector and how you can differentiate your product with a USP or gap in the market.
Plus, understanding more about how Amazon works can improve your store and customer service offering, by helping you decide which Amazon integrations might increase sales.
With that in mind, let's dive into this year's ultimate guide to Amazon statistics.
Amazon statistics 2022: The ultimate guide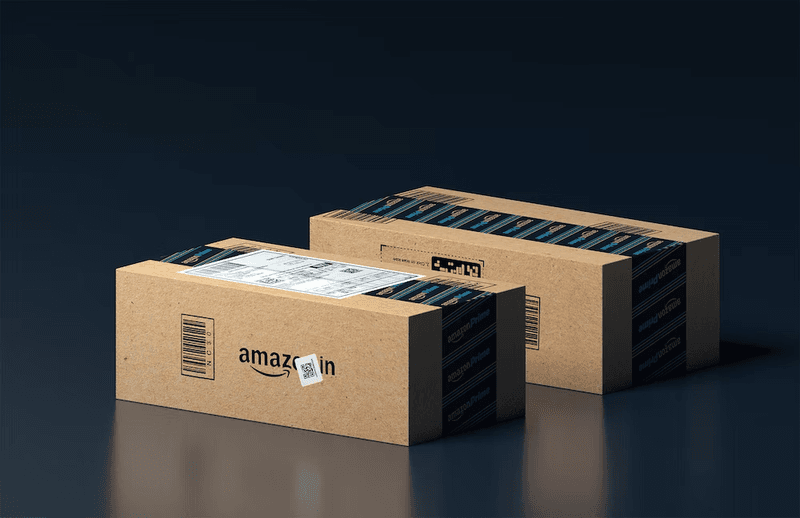 Amazon statistics overview
Amazon Web Services (AWS) is responsible for 13% of Amazon's overall revenue. AWS is a cloud platform that provides digital infrastructure as a service.
Amazon is set to account for nearly 40% of the overall US eCommerce market this year. That makes Amazon the biggest eCommerce giant currently on the market, so if you want your store to reach far and wide, there's no better platform to look into.
Amazon's daily sales revenue is $1.29 billion.
Amazon ships to more than 100 countries. If you decide to become an Amazon seller, you can choose to either open up your store to an international audience or stick to shipping just in your country. There are pros and cons to both options.
Amazon has more than 310 million customers worldwide. That's a huge customer base, all with the potential to come across your online store.
In February 2022, Amazon received 2.2 billion visits.
Amazon's sales revenue is set to reach an impressive $729.76 billion by Q4 of 2022. Amazon's net sales are set to continue to climb, pointing to the site's longevity.
The number of sellers on Amazon increases by approximately 3,700 every day, showing that there's a growing demand for third-party sellers on Amazon.
In 2021, Amazon had over 1.6 million employees worldwide, many of whom work in warehousing and delivery fulfilment roles.
As of 2022, Amazon is worth $1.105 trillion.
Amazon made $11.2 billion during 2021's Amazon Prime Day. Prime Day is an annual retail event that offers an excellent opportunity for sellers to boost profits. Think of it like Amazon Prime's very own Black Friday, but specifically for users with an Amazon prime subscription.
During Prime Day 2020, 62% of customers bought products for the holiday season. Many online shoppers dedicate Prime Day to searching for Christmas gifts, so bear this in mind when ordering products and setting up your store during the holiday season.
In 2021, more than 84% of Prime members planned to participate in Prime Day, showing just how crucial this event is to the retail calendar.
In 2021, Amazon's advertising revenue was approximately $31 billion.
Amazon earns 49 cents of every eCommerce dollar spent in the USA.
After Apple, Amazon is the second company to hit $1 trillion pounds, and the company's upward trajectory doesn't look set to end any time soon.
There are approximately 200 million Amazon Prime members worldwide, and almost 1 in 3 Americans has an Amazon Prime membership. Amazon Prime members have access to free shipping on the majority of Amazon products, as well as Amazon Prime Video streaming service, Prime Music, and audiobooks.
More than half (58%) of Amazon Prime members spend more than $100 dollars per month online shopping with Amazon Prime.
Amazon Prime Air, which is set to become one of Amazon's biggest selling points, will deliver orders within 30 minutes of them being placed.
Amazon Prime Day sales usually trump Black Friday or Cyber Monday net revenue on the platform.
Amazon seller statistics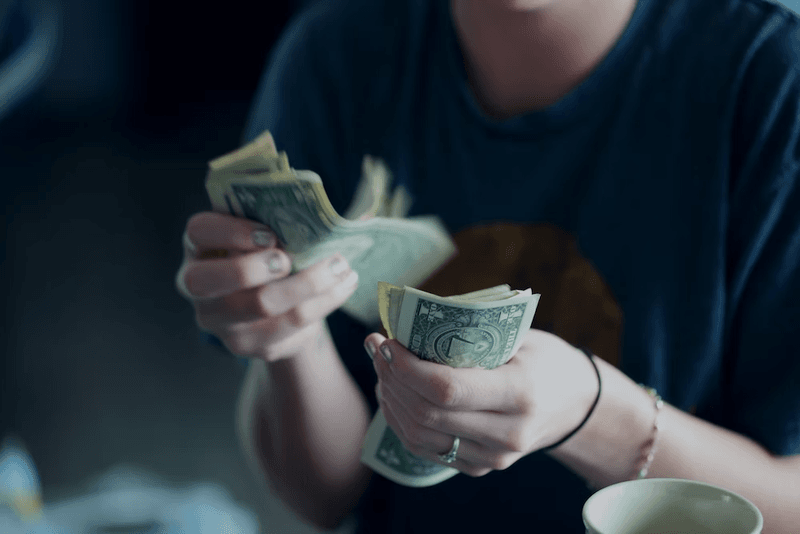 Amazon customer statistics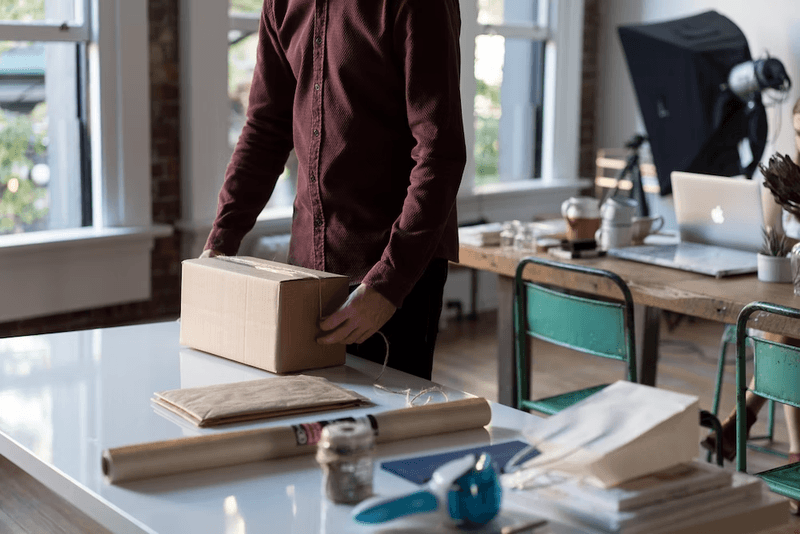 51% of Amazon customers are women, showing a relatively equal split between the genders buying from the eCommerce giant.
80% of Amazon shoppers are homeowners, going some way toward explaining the popularity of homeware items and furniture on the site.
82% of buyers say that price is an important factor for them when shopping on the platform. Most Amazon products fall on the lower end of the budget, so bear that in mind when setting your prices.
67% of Amazon online shoppers prefer using the platform using their computer or laptop. That does leave a significant third of shoppers using the marketplace on their mobiles, so it's still important to make your site mobile-friendly.
Nearly 9 out of 10 Amazon shoppers choose to shop with the eCommerce giant over other online eCommerce stores because of free shipping options. No matter whether you're becoming a third-party Amazon seller or starting your eCommerce store with another platform, consider implementing free shipping as a marketing tool.
Over 63% of Amazon's traffic comes from the US. If you want to become an Amazon third-party seller, consider shipping to the US to attract more customers and boost profits.
63% of consumers start their search for a new product on Amazon, making it the default eCommerce store for the majority of purchases.
79% of US consumers go to Amazon to check reviews of a product. Improving customer service is a surefire way to increase the number of positive reviews on your profile, which act as social proof for other users. If you don't have time on your hands to pour into your customer service strategy, outsource it, instead.
45% of US consumers scroll through two search pages at most when searching for a product to buy on Amazon. This underlines the importance of using SEO to rank high, but also differentiating yourself from other vendors with high-quality images and an engaging product description.
Amazon Prime subscribers and younger people are Amazon's most frequent visitors.
62% of buyers of Amazon brands say the price of products is the biggest motivation to shop at Amazon over other retailers.
66% of Amazon users say the reason they shop at Amazon is that the popular eCommerce site has everything they need.
Amazon buying statistics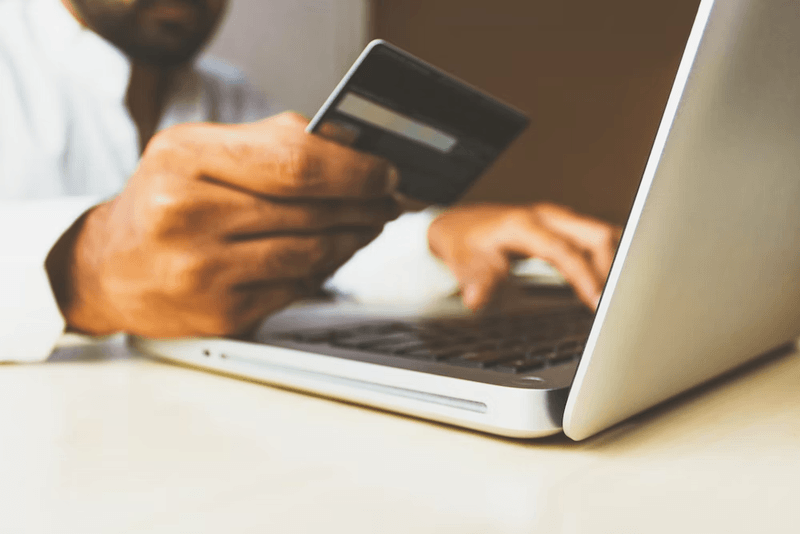 Statistics show that customers trust Amazon. A whopping 89% of people said they are more likely to buy from Amazon than from other eCommerce sites, making Amazon the default choice for many online shoppers.
23% of Amazon shoppers go to Amazon for inspiration, meaning they don't have a particular product in mind when they go online shopping. This opens up significant potential for sellers to influencer buyers by investing in a killer marketing strategy and SEO services.
The most popular category on Amazon is home and kitchen. While this shows that homeware and kitchen items are popular, it also means there's more competition in that sector – worth bearing in mind if you're still carving out your niche.
Millennials shop at Amazon twice as often as baby boomers – a statistic worth bearing in mind when you're establishing your target audience and marketing methods.
If you're unsure which sector to opt for, an insight into the most popular categories can help. Here are the top 10 most popular categories, and how the remaining categories rank.
Top 10 categories:
Home & Kitchen – 32%
Beauty & Personal Care – 23%
Toys & Games- 20%
Clothing, Shoes & Jewelry – 18%
Health, Household & Baby Care – 17%
Sports & Outdoors – 16%
Arts, Crafts & Sewing – 15%
Books and textbooks – 15%
Kitchen & Dining – 14%
Baby – 14%
Remaining categories from most to least popular:
Electronics – 14%
Tools & Home Improvement – 13%
Pet Supplies – 13%
Office Products – 12%
Garden & Outdoor – 12%
Grocery & Gourmet Food – 10%
Appliances – 8%
Cell Phone & Accessories – 8%
Automotive Parts & Accessories – 7%
Handmade – 6%
Apps & Games – 6%
Industrial & Scientific – 5%
Computers – 5%
Video Games – 4%
Collectibles & Fine Art – 4%
CDs & Vinyl – 3%
Luggage & Travel Gear – 3%
Musical Instruments – 2%
Sellers can, of course, opt to sell multiple types of products from one store. However, for the sake of your initial budget, it can be better to stick to one niche in the beginning and branch out once your store has become profitable.
What do these statistics tell us about Amazon?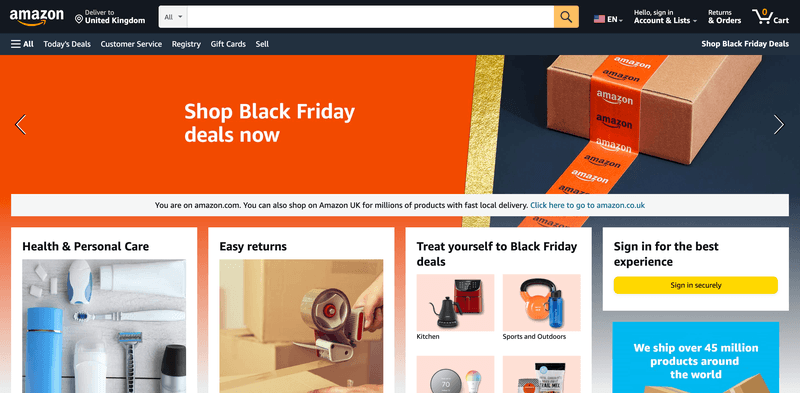 These impressive statistics paint a picture of Amazon as an eCommerce force to be reckoned with – and it doesn't look like it's going anywhere soon. With hundreds of millions of users worldwide (including 200 million Amazon Prime members), Amazon offers a huge online shopping marketplace of customers with the potential to see your product.
Third-party sellers make up a significant portion of Amazon's revenue, so this business model looks incredibly profitable for budding entrepreneurs. Don't be put off by how many Amazon sellers are already on the platform – the existence of competition is a sign of existing demand, and there are tons of ways to make your store stand out from the crowd.
To differentiate your store from others selling the same products, or similar, conduct in-depth competitor research. Nobody likes a copycat, but taking inspiration from their inventory, marketing techniques, or customer service integrations is a great way to improve your store. See what your competitors are doing right, then put your own unique twist on it.
One of Amazon's biggest strengths is that its reach isn't limited to any particular niche. Whether you want to sell baby toys, vegan chocolate, clothing, or golf clubs, you'll have the ability to carve out your niche on the popular platform.
While creating a store in the most popular niche (home and kitchen) can seem like the obvious choice, bear in mind that less popular categories will have fewer competitors. Before deciding on a product, see how many similar products are already being sold, and whether there's a clear way to differentiate yourself.
If you're just starting out and unable to fulfill orders by yourself, you can break into the FBA market (Fulfilled by Amazon), so this time-consuming task is taken off your hands.
Read as much advice about selling on Amazon as possible before getting started.