8 out of 10 consumers say they would switch to a brand's competitor because of poor customer service. From slow responses to incoherent replies, a lot can go wrong when dealing with a ticket. But don't drive customers into the hands of your competitors.
Instead, encourage your agent to develop and perfect these 15 essential customer service skills.
Why you need a skilled support team
In 2020 many businesses are aware that it costs five times more to acquire a new customer than it does to retain an existing one. But investing in eCommerce customer service should not be viewed in terms of cost. It's an area you can differentiate yourself and grow your business.
As eCommerce grows, so does the importance of support agents. They are the only human touchpoint customers have with an online brand. This means customer service agents are vital to building loyalty.
A 2019 report from HubSpot found that 89% of customer service professionals say people are more likely than ever to share their positive and negative experiences with others.
This means your support team's performance influences:
Reviews and ratings
Referrals and recommendations
Brand loyalty and repeat purchases
These are all important factors contributing to the growth of your business, so your team needs to meet the highest of customer expectations.
The customer service skills your agents must have
A great team is built on its members. So, we've put together this list of essential customer service skills to help you nurture your agents' abilities and look out for great new hires.
1. Communication skills
A great customer service rep can communicate in a clear and succinct way, whether they're talking over the phone or typing a message.
If their responses are difficult to understand, this will lead to confusion and frustration for customers – even when the information they need is provided.
Agents need to speak clearly, avoid jargon and long sentences. If your company sells something technical, they need to explain it in layman's terms. This could be the difference between a return and a happy customer.
Related article: How to Write a Returns Policy With Examples
2. Empathy
Empathy is important in most roles, but it is critical for customer support agents. Your team needs to understand how customers are feeling – especially when they're annoyed!
When dealing with people online or via email, it's easy to forget that there's a person at the other end. But empathy will enable agents to use an appropriate tone and be responsive, which should lead to customer service success.
For some, empathy comes naturally. But it is also a customer service skill that can be improved with practice. 
3. Patience
Just because your support agents can demonstrate great communication and empathy doesn't mean your customers will. They might send in muddled messages, angry emails or get flustered on the phone.
Customers often struggle to describe problems or find order numbers. Some can even be aggressive. Whatever the situation is, you need to train your team to remain calm, patient and to not take negative comments personally.
4. Teamwork
A great customer service team will share advice, responsibility and workloads. If your agents don't work as a team, customers will suffer. Building a culture of collaboration will prevent people from passing the buck. Look for evidence of past teamwork when recruiting new hires because this is a very important customer service skill to possess.
With eCommerce customer service software like eDesk, you are able to easily tag a teammate into the ticket if you need a hand solving it. This encourages teamwork and builds a collaborative culture.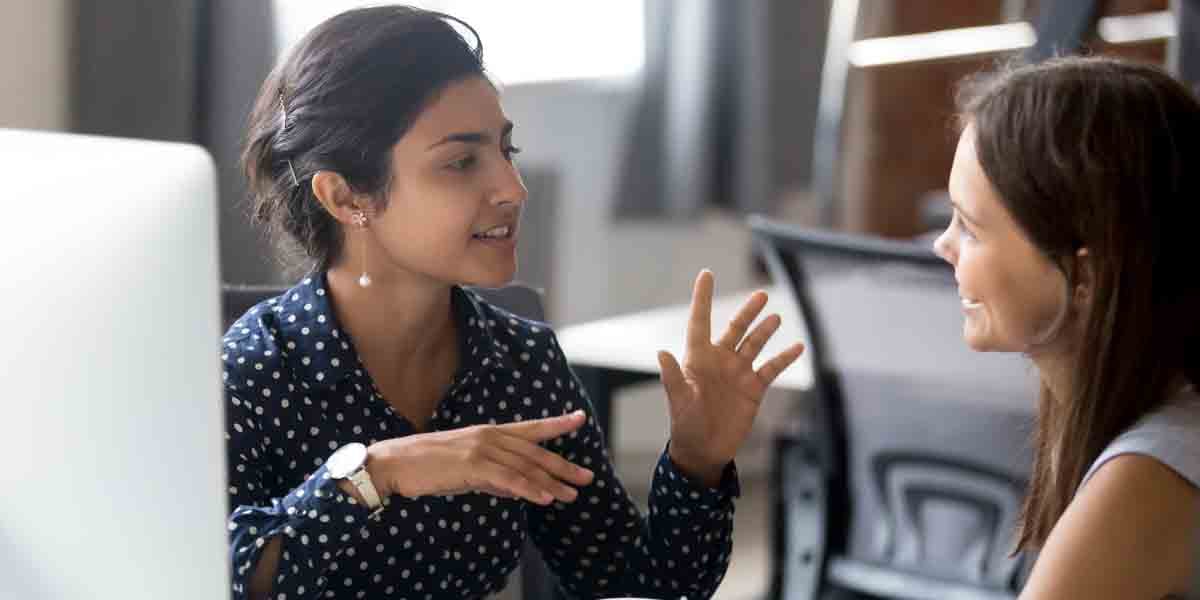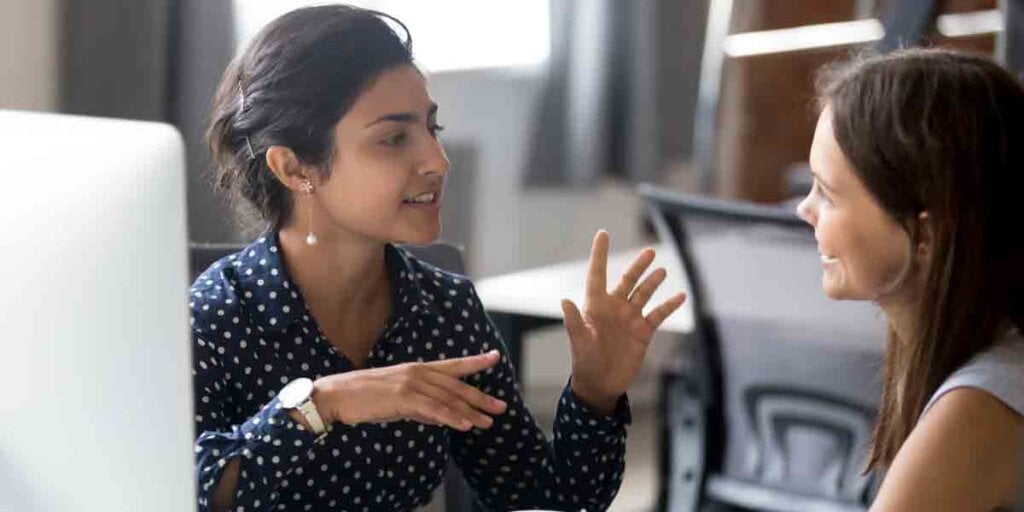 5. Positivity
A positive attitude is contagious and can make for memorable customer interactions – the type which drives people to leave glowing reviews and five-star ratings! So encourage your reps to be friendly and reassuring. Get them to ask customers how they are and tell them to have a great day. You can even add these to your customer service templates so they'll never forget.
Using positive language is one of the most subtle customer service skills your reps can have. It's about making small changes in how they express themselves so that they present each situation in a positive light.
So, for example, if someone is wondering when they'll receive a refund, don't say "It won't be processed until Monday". Instead, they should use positive phrasing like: "It will be processed first thing on Monday".
6. Time management skills
While your agents need to be patient, efficiency is also important. The ability to balance both speed and quality of service is key.
When a customer has a problem with a product, customer support response time is a huge factor towards delivering a positive outcome. If someone's bought something and they want to know why it's not working, they want answers – fast!
Online marketplaces such as Amazon or eBay demand sellers to respond as quickly as possible. On social media, even faster responsiveness is expected! To earn Facebook's responsive to messages badge, you need an average response time of just 15 minutes.
If you're selling on multiple channels or online marketplaces, an eCommerce helpdesk is essential to resolve tickets as quickly as possible. It will organize every incoming customer message, along with order and customer details, into one centralized inbox. eDesk also has A.I. powered suggested responses, so you can send messages and resolve tickets with a single click.
7. Multi-tasking
If your business sells on multiple channels, customer support agents will be dealing with incoming messages via email, social media, Amazon, eBay, live chat and phone. As mentioned previously Customer service software is essential in dealing with this effectively. However, agents will still have to juggle several tasks at once as they wait for customer responses and information from other departments.
8. Confidence
Confident answers will build trust among customers. With proper industry and product knowledge, confidence won't be a problem for your agents. The key here is to provide thorough product training and frequently update your agents on changes to your products, services, logistics and policies.
Encouraging your team to ask questions and share their experiences will help too. Confidence isn't a customer service skill that can be taught in the same way as some of the others, but you can certainly help to develop it among your team.
9. Adaptability
For support agents, each day will be different. In fact, every incoming support ticket will vary.
Your agents may need to move from email to phone. Go fast, then slow down and think carefully. Some issues may be standard; others will depart from the usual answer sheet. They might even need to touch base with a third party – such as your shipping partner – or get help internally. No two interactions are the same, so your customer service agents need to be flexible and open to constant learning.
10. Problem-solving abilities
In a nutshell, customer support is problem-solving. Your agents need to be able to do this by themselves. They can't ask a manager for help with every ticket – you and your customers don't have the time. Problem-solving is a customer service skill that's indispensable to the job.
Encourage your agents to find resolutions independently while also outlining boundaries. Do refunds require a manager's approval? Can they offer irked customers a discount code? Let them know what's possible and then leave them to do the critical thinking.
11. Decisiveness
When dealing with complaints, you want agents to take control of the situation. Their problem-solving abilities are no good if they can't get a customer to listen to them. Being too polite or passive can lead to long calls which go nowhere. On the other hand, an aggressive rep may offend customers and make the situation worse. Getting the balance right and acting decisively leads to a good outcome.
Quality training will help your agents become confident and decisive. But language is also important. After patiently listening to a customer, encourage agents to speak in a strong, steady tone and ask direct questions. When writing messages, they should use definite language and avoid phrases like 'maybe' or 'I think'.
12. Tenacity
Tenacity is one of the most sought-after customer service skills, particularly for those managing a remote customer support team.
Those with tenacity are results-driven and motivated. They are willing to go above and beyond to please customers and are often behind the amazing customer service stories which appear in the news.
You can encourage your team to become more tenacious by acknowledging and rewarding their great work.
Related article: eCommerce Customer Service: The Ultimate Guide
13. Attentiveness
Actively listening to each customer makes them feel heard and acknowledged. Even if their issue can't be resolved, being attentive can relieve a negative situation. In positive circumstances, paying attention to detail by offering extra tips, a nice thank-you or links to helpful FAQs for future reference will increase recommendations.
14. Professionalism
Great agents won't let their personal problems get in the way of work. They'll always put on a smile and a positive voice when speaking with customers.
Hiring agents with high levels of professionalism also means you can trust them to be chatty and good humoured when dealing with customers – without ever going too far.
Final thoughts
When hiring new team members, you can watch out for these customer service skills on resumes and in interviews. You can also help current agents develop these skills through product training and workshops. Incorporating frequent feedback and customer service software will also help your team progress professionally.