Selling on eBay vs. Amazon is a question that has rumbled on for many years now, and while some people's views and opinions have changed over that time, it is still almost impossible to establish which one is right for you.
A decade ago, online shoppers wouldn't even have had this debate, as eBay dominated the market. However, in recent years, the rise of Amazon and its many integrations, plus alternative platforms, have brought this conversation to life.
This article will compare Amazon vs. eBay to establish the right one for you.
In this article, we will cover the following:
Amazon vs. eBay: Customer Support
Amazon vs. eBay: Selling Fees
Amazon vs. eBay: Traffic
Amazon vs. eBay: Features
Alternative Marketplaces to Consider
The Final Verdict
What is Amazon?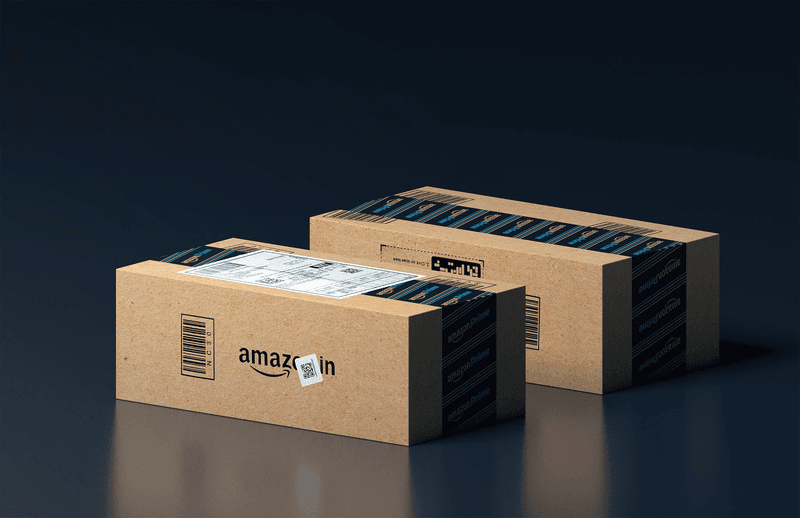 A company that once started by selling books online, Amazon has developed into one of the largest companies in the world, focusing primarily on eCommerce. It offers customers a wide range of products to choose from and fast next-day delivery on most products.
What is eBay?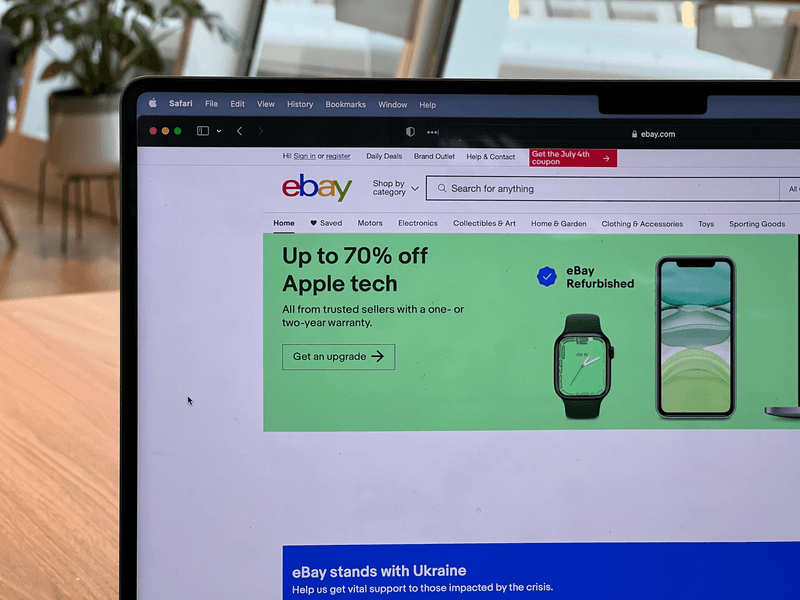 eBay is one of the most successful and longstanding eCommerce websites today, connecting buyers with third-party sellers. Users can bid on how much they value a product and see if other buyers bid more or not. eBay also offers a fixed-price selling option.
Amazon vs. eBay: Customer Support
It is no secret that both Amazon and eBay are two of the world's most well-known eCommerce sales channels and have long been at the top of the tree.
Due to their many years of success, it would be fair to assume that both companies provide top-quality customer support. However, some significant differences exist between the customer support that Amazon and eBay shoppers' and sellers' experience.
Amazon Customer and Seller Support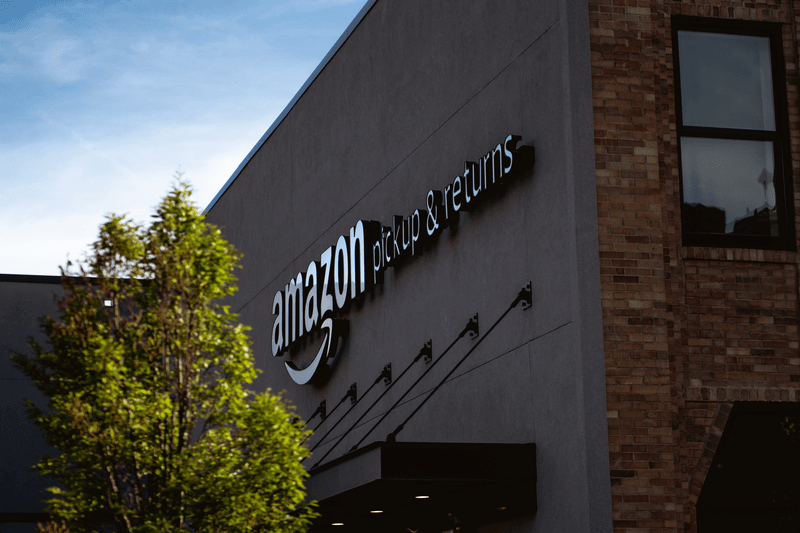 Amazon is renowned for providing customers with fantastic customer service. They do everything they can to reduce issues to a minimum or eradicate them.
If an issue does arise, they are quick to respond and rectify the problem as soon as possible or offer a full return.
For customers who use Amazon, this is fantastic news. For professional sellers considering adding their eCommerce business to the platform, it is one aspect to be aware of.
Amazon has gained a reputation as one of the most reliable sellers on the internet, but they haven't gained that title overnight.
When you sell on Amazon, you must ensure that your customer support is up to scratch, or it can negatively impact your business.
How quickly and effectively you respond to customer queries plays a massive part in how high the Amazon ranking system places you when a customer searches for a product you sell. If your competitors have better customer service, expect them to appear at the top of the list while your business sits at the bottom.
You must also factor in the return policy in place at Amazon. The Amazon refund system offers customers a complete refund for unhappy purchases, which you must be aware of as part of their customer support offering.
On the flip side, as a seller who needs help with your Amazon company page, support can vary. In some instances, you will get immediate support from Amazon, offering insightful tips and feedback that help you take your business to the next level.
However, at other times, you will be left scratching your head, wondering why you have been demoted on the search page while getting no response from the support team. To try and avoid issues wherever possible, consider integrating features such as live chat to instantly reduce complaints.
It makes sense that Amazon prioritized its customer support over seller support as the company grew rapidly. Still, it is disappointing that seller support has not significantly improved as the brand gained domination in the market.
eDesk offers a range of solutions to help you improve your Amazon customer support for your customers.
eBay Customer and Seller Support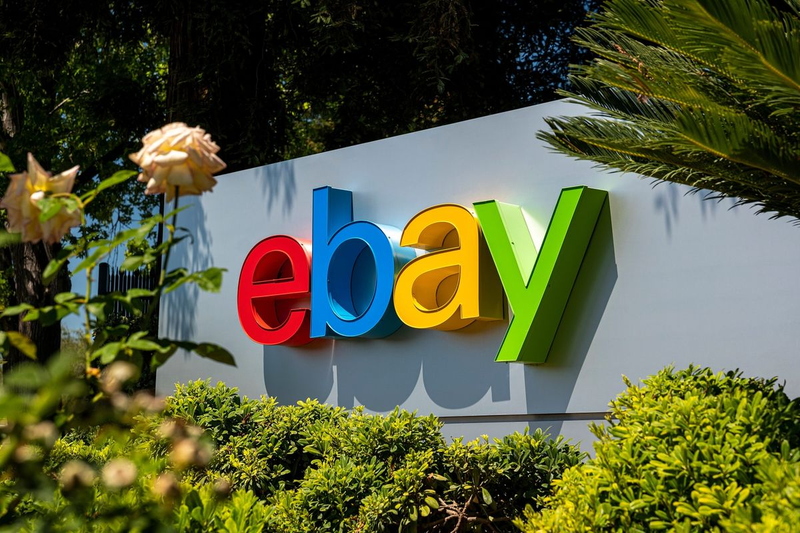 On the other hand, eBay offers customers a highly complex returns system, making it difficult to get full refunds.
From one perspective, an eBay seller might like this, as it takes the pressure off constantly refunding items as quickly as possible, and that is something to consider.
However, it also means you will likely receive many more messages from unhappy clients asking for support when returning items. While you may have fewer refunds, the chances are each refund will take significantly longer to achieve.
Another feature to consider when it comes to eBay seller customer support is the "no returns" option you can select. As the name suggests, this option informs eBay customers that there is no refund option if they make that purchase.
While this might feel like it will save you plenty of time, most eBay sellers avoid this option, as it can be highly detrimental to your brand. Instead, options like live chat integration will greatly improve your reviews, traffic, and customer satisfaction.
When you list an item under "no returns, " you may make your product appear untrustworthy. From a customer's perspective, they will be reluctant to purchase from a brand that doesn't want to deal with any issues.
As with any website, eBay customer support should be one of your top priorities.
The Verdict
The post-purchase support is undoubtedly better on Amazon. If you can keep on top of customer queries and refunds, your brand loyalty will quickly grow on Amazon, leading to more purchases and profits in the future.
However, if you are looking to quickly sell a couple of used items rather than running a full-time business, the "no refunds" feature at eBay could be a viable option.
Amazon vs. eBay: Selling Fees
Regarding selling fees for listing products, both Amazon and eBay have their own prices. It is worth getting to grips with these prices before you list products on either website, as they can potentially stack up quite quickly.
The selling fee structure differs on both sites, which will impact which one you decide is right for your brand.
Amazon Selling Fees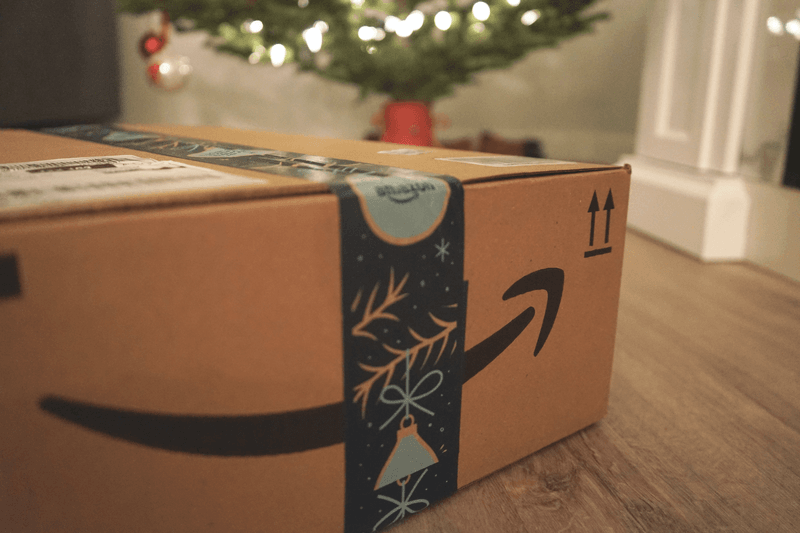 When you set up your Amazon business, there are two selling plans you can choose from, either Professional or Individual. As you would expect from the names, the one you select will be based on how many sales you plan on making.
An Individual plan is an excellent option if you are just starting in eCommerce and are unsure how many products or services you think you will sell. When selecting this plan, you can sell as many as 40 products or services per month without a monthly fee. There is a 99 cents charge per item sold, but if you don't expect to sell more than 40 items, it is a much cheaper option than the Professional seller subscription plan.
If you anticipate that your business will sell over 40 items per month, you should choose the Professional plan. This plan costs $39.99 each month, with unlimited sales.
We recommend you start with an Individual Plan, and if you see sales reaching the upper limit, you can change to Professional at no extra cost.
On top of the charge per item fee, you must also pay a referral fee for each item you sell. Referral fees get calculated as percentages, which vary depending on what product category you are selling in, but they range anywhere from 8% to 15% of the item price.
Lastly, if you are interested in using the shipping and fulfilment options provided by Amazon, that will also come at an additional cost. Fulfilment by Amazon (FBA) lets sellers store products in Amazon warehouses and allows them to handle your packing and shipping for you. You can learn more about it here.
You might also like to learn about the 14 best ways to increase Amazon sales.
eBay Selling Fees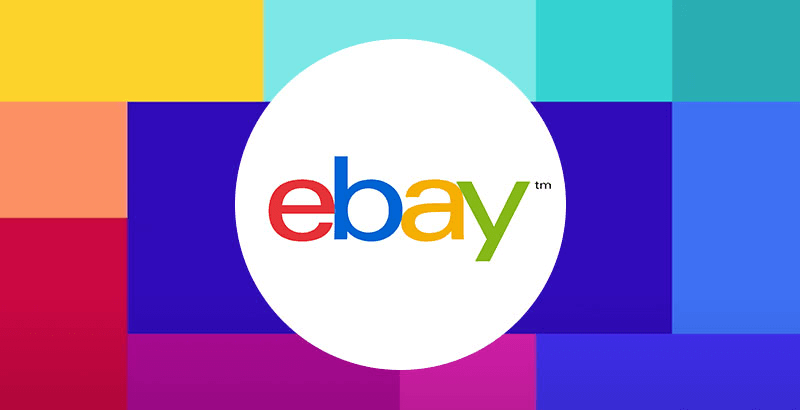 Regarding eBay pricing, there are two selling fees to be aware of. For starters, eBay charges insertion costs, which occur each time you list a product. Secondly, eBay charges final value fees, which occur after the sale of a payment is complete.
We covered this in detail in our article eBay Fees: How Much Does It Cost to Sell on eBay?
On top of that, it is also worth noting you will get charged a PayPal processing fee too, which is not a direct eBay fee but one that sellers will incur with payments from buyers.
eBay charges sellers $0.35 for each listing and category. You get a monthly listing allowance when you set up your eBay Store. A Basic eBay Store costs $28 monthly, with 250 free listings. Several packages are on offer for more listings, going as high as $350 per month for an Anchor Store.
One important thing to note when looking at eBay selling fees is that if your product or service doesn't sell, you will not get your listing fees back. Each time you relist the product or service, you will have to pay the fee, or it will count as one of your free listings.
Are you looking to rev up your eCommerce business? Read our article on how to increase sales on eBay
The Verdict
When you factor in all the fees each platform charges sellers, including PayPal fees, eBay comes out slightly cheaper than Amazon, but it is very close.
Ultimately, the cost-per-sale will depend entirely on how many products you sell on each platform. The more products you sell on Amazon, the lower the cost-per-sale for your monthly fee.
Alternatively, the less you sell on eBay, the more expensive the cost-per-listing will be for each sale. You must consider these things before selecting a platform to sell products on.
Amazon vs. eBay: Traffic
Another essential factor that any seller needs to consider is how much traffic they can expect from their chosen website. Both eBay and Amazon are renowned as two of the largest eCommerce platforms in the world, but many people don't know the true statistics behind the brands.
Amazon Market Size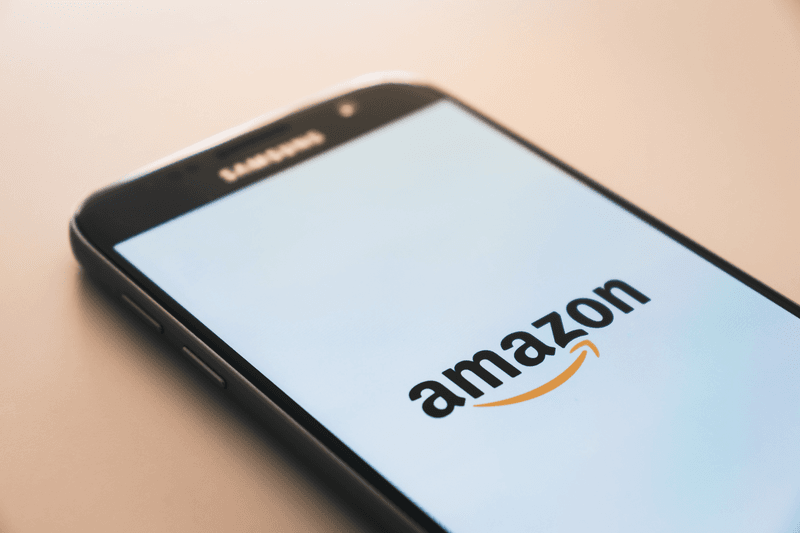 When talking about market size, Amazon's numbers are incredible. According to Statista, Amazon shoppers make up almost 14% of the entire eCommerce retail market. Amazon's global store service is by far and away the biggest in the world.
Another important statistic to be aware of as an Amazon seller is that 44% of American households use Amazon Prime, their premium product.
Not only does Amazon Prime offer free TV and extra discounts, but it also offers users next-day delivery, which is a huge incentive for customers to buy something from Amazon compared to other websites.
This aspect is essential for sellers, as they may gain a slight advantage over a competitor on another website if they can offer next-day delivery.
Amazon also ranks you higher in the search results if you offer this service, giving you even greater access to the massive Amazon marketplace.
Check out our article on the essential Amazon statistics you need before setting up your account.
eBay Market Size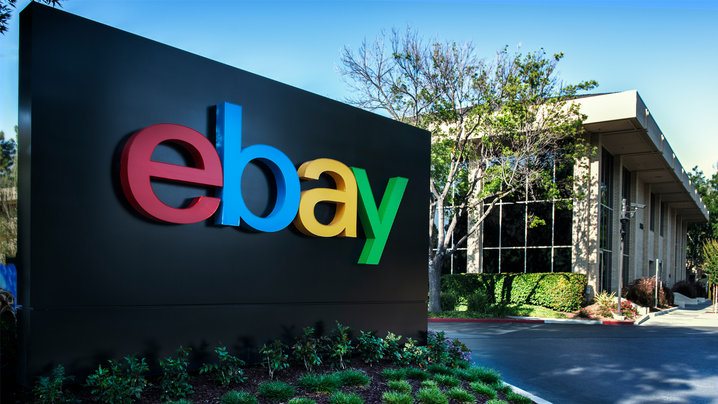 If you had looked at eBay's market share ten years ago, you would have expected it to be a significantly higher number than it is today.
In 2021, eBay's market share was just over 4% in the American market. That number might seem insignificant compared to Amazon, but it is still the third largest market share, with only Walmart sitting between the two companies.
When looking at these figures, it is easy to believe that eBay is no longer relevant and much less popular with customers than it once was. While the platform has certainly lost some of its popularity, the customers that have stayed with the platform are very loyal and consistent buyers.
These buyers tend to be very selective with who they buy from, seeking out brands with five-star reviews and excellent feedback. Therefore, establishing and protecting your reputation on eBay is non-negotiable.
That's not to say there aren't casual shoppers on eBay either. eBay has as many as 1.7 billion active users on its website each month.
eBay rose to prominence primarily as an auction platform, and the buying culture focuses on pricing. Buyers who head to eBay search for the best price rather than the best features or customer experiences.
Click here to learn more about all the important eBay statistics you need to know.
The Verdict
eBay might be the right choice if you sell to a specific target audience or promote a specialized product.
However, it is hard to look past how large Amazon's market share is. In most instances, Amazon is the right option for many sellers.
Amazon vs. eBay: Features
Another important aspect to consider when choosing the right website for you to sell your goods is what features are available. That includes the features you want to see as a seller to help your business thrive, and the features that customers can utilize to improve their shopping experience with your brand.
Customer experience plays a huge role in whether or not a customer will purchase from your business again, recommend you to a friend, or leave you a five-star review, all essential aspects to help a business grow and thrive.
Amazon Features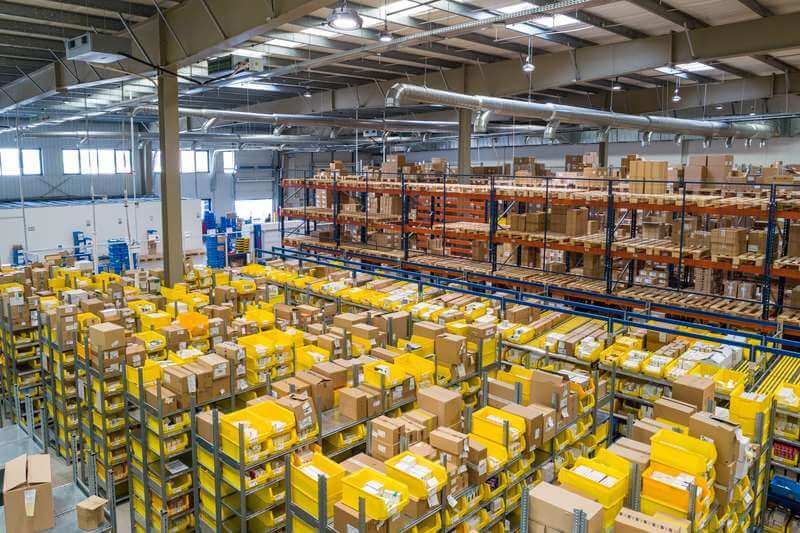 When talking about seller features, Amazon has plenty to offer its users. Here are some of the most advantageous ones:
Quickly and easily add products to the Amazon Catalogue
Fulfilment by Amazon, which handles warehouse storage and allows you to offer next-day delivery
List products in bulk, saving time and manual labor
Utilize in-built feeds, spreadsheets, and reports to manage orders and inventory easily
Use the API integration to increase selling efficiency
On-site advertising tools to attract more customers
Offer promotions such as free shipping
For buyers, several features attract them to use the site. While this isn't as important to sellers, it is essential to know why customers use the website, as it will help you position your products and give you confidence that customers will use Amazon for many years to come.
Buyers use Amazon due to the convenience of 24-hour delivery, the excellent customer support, and the wide variety of search categories. For many, Amazon is the one-stop shop of the internet, where they can buy almost anything they want and need.
eBay Features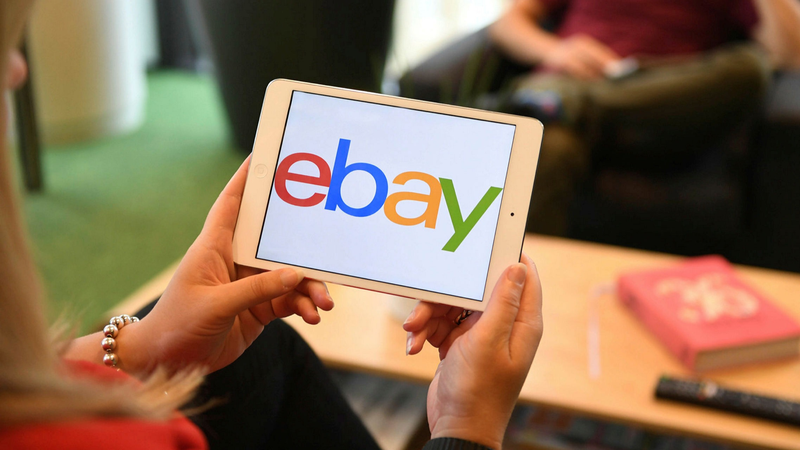 For eBay, the features on offer are more specific to the platform and slightly less beneficial or easy to use than the ones Amazon offers.
From a buyer's perspective, customers mainly use eBay over other platforms because of the bidding process. While some opt to "Buy it Now," many people use eBay to try and grab a great deal, bidding below the value of products in an attempt to get a bargain.
Some secondhand shops will even use eBay as a source of the products they sell in their store, so long as they get a good deal in an auction.
Another reason many people use eBay is that it offers plenty of unique products, some of which you can't find on Amazon. While some users prefer convenience, others prefer uniqueness, and eBay has that in abundance.
As many items are secondhand, you never know what you might find on eBay, making it a great platform for people shopping with no specific item in mind or searching for inspiration.
The Verdict
If you focused solely on seller features, you would argue that Amazon provides the best features compared to eBay. The seller features are one of the main reasons that Amazon grew so quickly and surpassed the eBay market size rapidly.
Amazon understands that having an extensive range of sellers on its website is essential to ensure people keep shopping on the website. Without sellers, there can be no buyers.
However, if you also factor in buyer features, the bidding feature on eBay is iconic and ensures that the brand continues to have a firm foothold in the market.
Alternative Marketplaces to Consider
Although Amazon and eBay are two of the largest platforms on which you should consider selling your products, they are not the only options available.
Here are a few other options to consider if an Amazon or eBay account isn't the right fit for your business.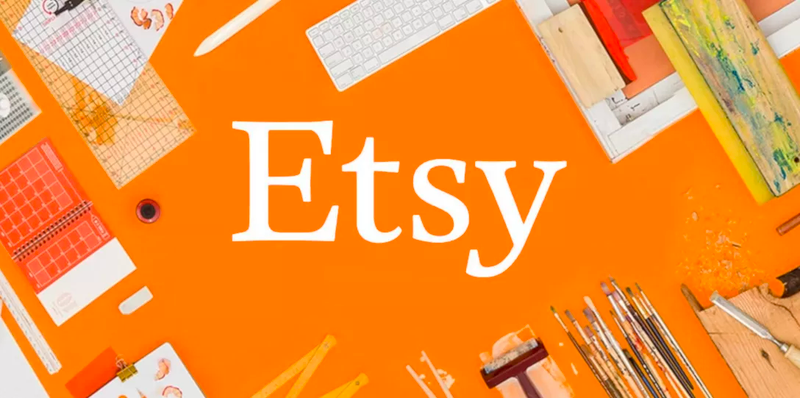 Etsy has risen to prominence recently, especially for creative types like artists, designers, and creators.
It allows sellers to promote their own products with minimal fees and offers customers access to goods and services that you might not find on other websites.
While Amazon certainly dominates the market share, some people prefer sites like Etsy, as they offer independent sellers the opportunity to stand out, where they might get lost behind big brands on the larger marketplaces.

Bonanza has developed a reputation as a solid alternative to eBay, especially for sellers. Bonanza is well-known for offering seller-friendly policies and lower fees.
Although it is nowhere near the same size as Bonanza, it is undoubtedly a bid-based eCommerce marketplace you should consider. Buyers can make as many bids as they want, although fewer customers are available compared to eBay.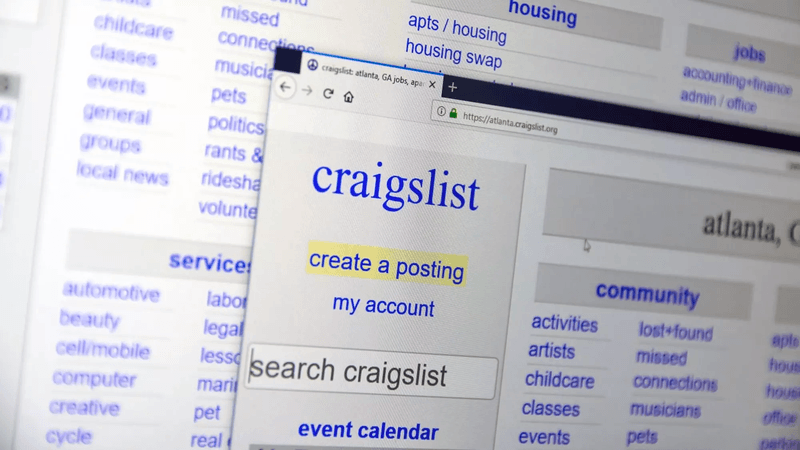 Craigslist has developed a cult-like following and has often made the news over the years for some strange things that are listed on their site for sale.
The marketplace acts as a miscellaneous selling location where you can purchase almost anything. From renting a room, and purchasing a product to hiring a service, if you can think of it, chances are it has gotten sold on Craigslist at some point.
However, while it is free to list on Craigslist, each post expires pretty quickly, which means it takes plenty of manual upkeep, which is time you might not have. The marketplace is also smaller than others, and the user interface is much clunkier.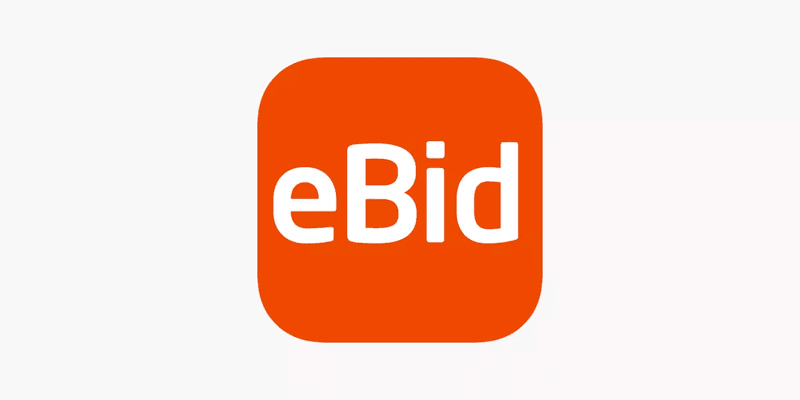 eBid operates in a very similar fashion to eBay, where buyers bid in an online auction for products they want to purchase.
The brand has steadily grown since its creation in 1998, and now operates in over 20 countries.
However, the selling process is one of the most complex of the eCommerce platforms, and while many aspects seem free, you will quickly realize you need to purchase the paid membership to see true success in this marketplace.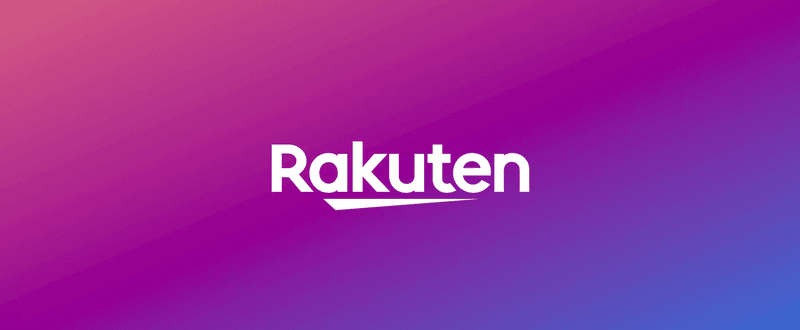 Rakuten is known as the Amazon of Japan and is the largest eCommerce marketplace in Japan with 1.3 billion active users across 30 countries and regions.
Used as a marketplace by large and small brands, there are some prerequisites to sell here, and as it is an invitation-only e-commerce marketplace, merchants need to get approved before they can start selling on the platform. You'll also need your own barcoded products, a brand name and a unique manufacturer ID.
The Cost of the Alternatives
Amazon and eBay are not the only professional seller accounts you can take advantage of. There are also several other options to explore when selling products or services online, including Etsy, Bonanza, Craigslist, eBid, and Rakuten.
Ultimately, whichever platform you choose will depend entirely on your current situation, what you sell, and your goals and objectives.
How much does it cost to sell on Etsy?
Etsy, like other marketplaces, charges fees in several different ways. First off, you will get charged a listing fee of $0.20 for each item you put up for sale on the marketplace unless you are listing a pattern for sale. For any listing you make available exclusively on your pattern site, there are no listing fees.
If an item goes unsold for four months, there is an auto-renewal listing fee, which is a further $0.20.
Etsy charges sellers a 6.5% transaction fee on all sales. That 6.5% gets calculated from the listing price and the amount you charge for delivery.
Etsy helps sellers reach more buyers with its advertising promoting tools, each of which incurs fees. If you buy a paid advertising slot on Etsy, you control how much you pay per day for that slot. You can set a maximum fee to ensure you don't exceed your budget.
Be wary, though, if other users outbid you, your adverts won't show.s fee you'll pay on a single Attributed Order will not exceed 100 USD. Offsite Ads Fees are deducted from your current balance and get reflected in your payment account.
Finally, if Etsy deems you a reliable seller, you can get access to Etsy plus, their subscription package. The cost of this subscription is $10 per month.
How much does it cost to sell on Bonanza?
Bonanza also incurs transaction fees on each sale you make unless you have an active member subscription. The fee for each sale sits at $0.25, alongside their Final Value Fee cost. This fee reflects how much the buyer paid to purchase the item and any shipping fees over $10. The Final Value Fee for a standard seller's page is 3.5%.
Like Etsy, Bonanza also offers advertising opportunities. The fees for advertising on Bonanza vary and can be anywhere from 9% to 30% of the final fee the buyer paid to purchase your product.
How much does it cost to sell on Craigslist?
While Craigslist certainly doesn't have the nicest user experience for customers or sellers, one of the main reasons it remains so popular with certain marketplaces is that there are no fees for selling goods or services.
However, each post expires quite quickly, which means any products you don't sell will need to be manually uploaded again.
This fact makes Craigslist a great option for anyone selling one-off products or services who is okay with constantly re-uploading product posts.
How much does it cost to sell on eBid?
eBid offers sellers a slightly different setup, and it is entirely free to list an item on the marketplace, but with some caveats.
To list items on eBid, you must upgrade to a free Silver or a paid Gold account. eBid does charge a Final Valuation Fee, which is 5%.
You can pay a fee to become a Platinum lifetime seller, which reduces your Final Value Fee to 0%.
When it comes to selling, eBid's system gets rather complex, as it offers six forms of listing, some of which are only available for those on a Gold or Platform membership.
While a silver account is free to set up and doesn't incur a listing fee, you can only post one photo per listing, and your listing will not show at the top of the search results, so you won't attract as much traffic. You can also only list products for bidding without a Buy Now Option.
With a Platinum account, you can add as many as 15 images per listing, and you can add a Buy Now feature for customers who prefer that form of purchase.
How much does it cost to sell on Rakuten?
Rakuten operates its seller's fees in three ways. Rakuten has three forms of seller fees:
A $0.99 listing fee
A $39 per month subscription fee
A percentage commission charge, anywhere from 8% to 15%.
Here is a breakdown of the percentage commission fee per category:
Apparel and Accessories: 15%
Automotive and Powersports: 12%
Video Games and Software: 10%
Health and Beauty: 15%
Home, Outdoor, and Pet Supplies: 15%
Jewellery and Watches: 15%
Media: 15%
Musical Instruments: 12%
Office Supplies: 12%
Personal Electronics, Hardware, and Accessories: 8%
Sporting Goods: 15%
Miscellaneous: 15%
FAQs
How do I sell on Amazon or eBay?
To sell on Amazon successfully, you should enrol your company in Brand Registry, improve your product details page with top-quality content, set up your fulfilment services with Amazon, and set your prices.
For eBay, once you have opened an account, you simply press the 'Sell' button from the top of the page and follow the steps, such as choosing product categories, writing a description, and adding imagery.
What are the fees for Amazon sellers?
The Amazon seller fees vary depending on what product you are selling, but they are between 8% and 15%.
What are the fees for eBay sellers?
For each sale you make on eBay, the company keeps $0.30 and 12.9% of the sale price. The final value fee does vary depending on the product, but this is the most common fee.
Other than Amazon or eBay, where else can I sell?
Etsy, Bonanza, Craigslist, eBid, and Rakuten offer brands excellent options for selling products and services. Each marketplace is quick and easy to set up on.
Conclusion
eBay and Amazon are incredibly powerful platforms with unique benefits to offer sellers and buyers alike.
If you are trying to access the largest market possible and are willing and able to keep up with customer support demands, then Amazon is likely the best option for your business. With such a large customer base constantly growing, it is hard not to choose Amazon over any other platform.
However, if your situation is more unique, specifically selling used items or goods that appeal to a particular audience, you might consider eBay a viable alternative.