What is it?
In a landmark development, Shopify and Amazon are coming together to allow Shopify merchants the ability to incorporate Amazon's 'Buy with Prime' feature into their stores. This collaboration allows Shopify customers to use Amazon's payment methods during checkout, and also enjoy the benefits of Amazon's Prime delivery and easy return system. This move is especially noteworthy given Shopify's past stance on Amazon, which it viewed as competition.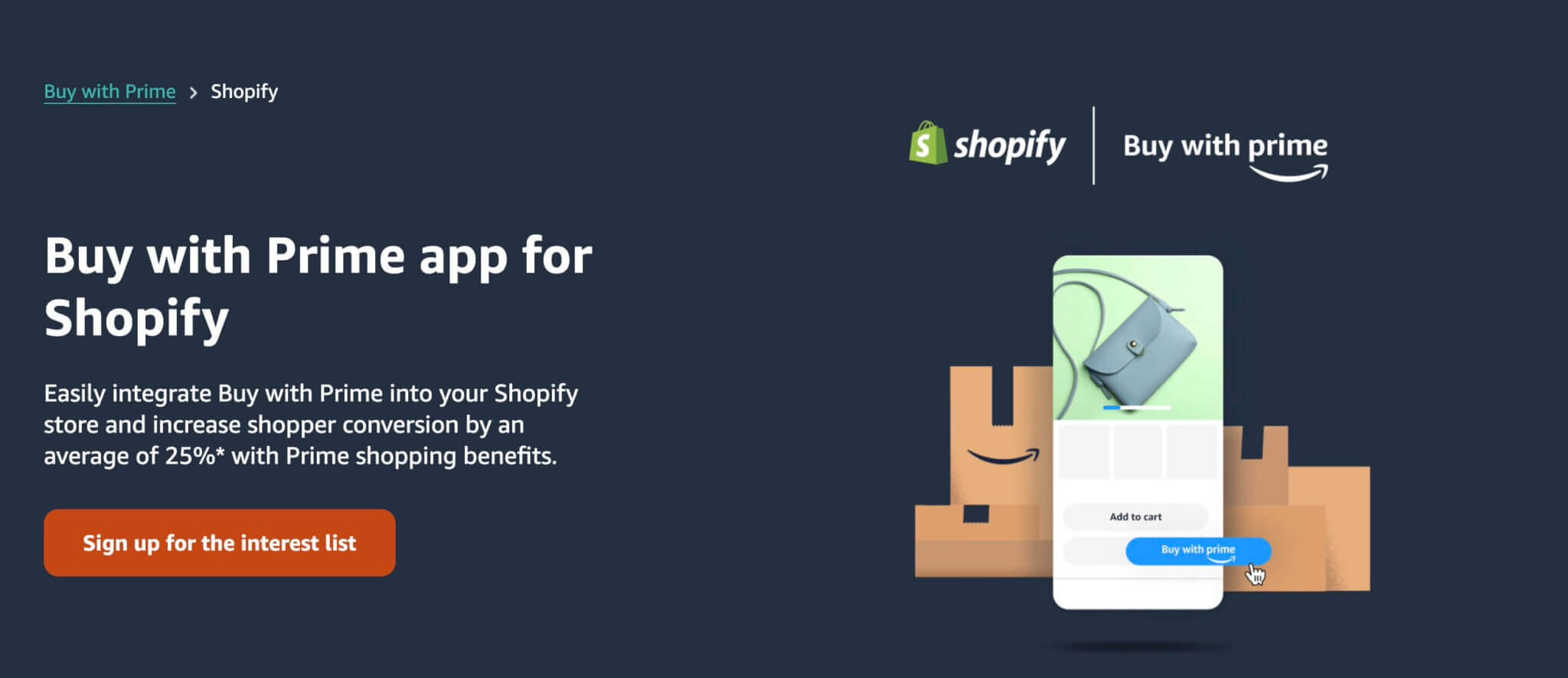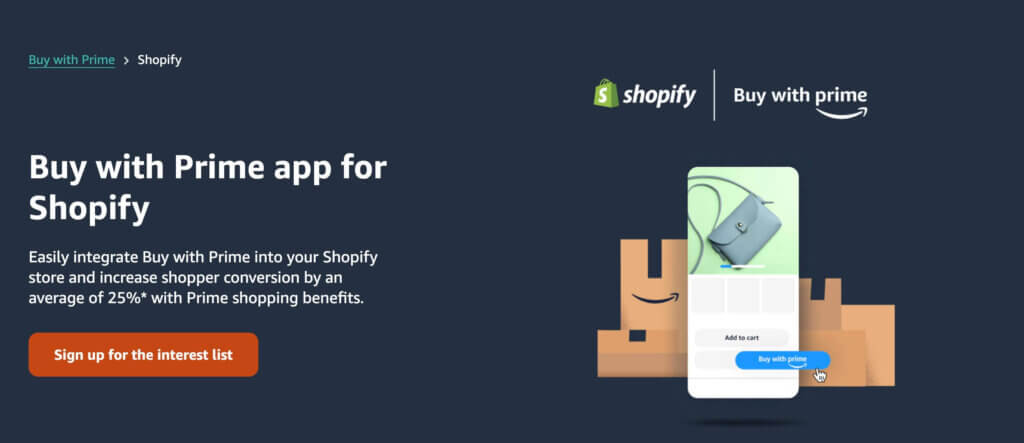 Who is it for?
This new feature targets Shopify merchants, particularly those in the U.S., who wish to take advantage of Amazon's enormous customer base and robust delivery network. On the flip side, it also serves Amazon Prime members by giving them more shopping options where they can use their Prime benefits. The service is available to both existing and new 'Buy with Prime' merchants.
How does it work?
Amazon will release a specialized app that integrates the 'Buy with Prime' feature into the Shopify checkout process. This app will work in tandem with Shopify Payments. Through this app, Shopify merchants can enable the 'Buy with Prime' option by selecting products from their Amazon inventory to be listed on their Shopify stores. Once enabled, a 'Buy with Prime' button appears on the product pages of their Shopify stores. During checkout, customers have the choice to use Amazon Pay alongside Shopify Payments. Merchants can manage all related data, such as orders, promotions, catalog listings, and taxes, directly from their Shopify admin panel. The exact process will be as follows
Install the Buy with Prime app in Shopify admin. Follow the steps in the app to set up Buy with Prime.
Add Amazon Pay in the Wallets section of Shopify Payments.
Sign in or sign up for Buy with Prime, and connect your Amazon Seller Central account or Multi-Channel Fulfillment account.
Add the Amazon SKUs for your Buy with Prime products to your Shopify catalog.
Select which products will offer Buy with Prime, and then check your product detail pages to see the Buy with Prime button.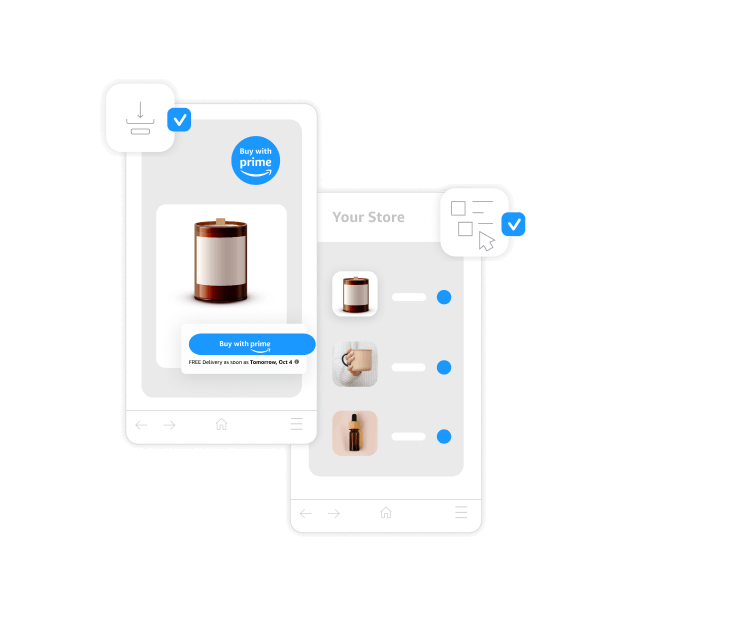 What does it mean for sellers?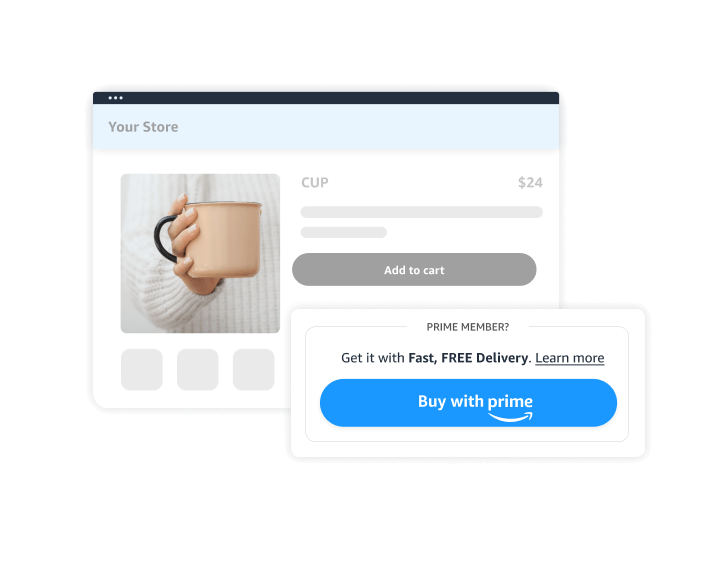 For Shopify sellers, this partnership opens up new avenues for customer acquisition and potentially higher conversion rates, as they can tap into Amazon's vast network of Prime members. It also means they can streamline their operations, as the app will automatically synchronize various elements like orders and tax data. Moreover, merchants retain full control over their brand identity and valuable customer data. Following the announcement of this partnership, Shopify's stock has already seen a significant uptick, suggesting a favorable market response.
This groundbreaking collaboration aims to reshape the eCommerce landscape, blurring the lines between two platforms previously seen as competitors and offering mutual benefits for both Shopify merchants and Amazon Prime members.
Elevate Your eCommerce with eDesk: A Multichannel Support Solution
In the wake of groundbreaking collaborations like Shopify and Amazon's "Buy with Prime," online merchants need a robust support solution that adapts to their expanding reach across multiple channels. Here's how eDesk can be your ultimate partner for multichannel success:
Unified Support: eDesk centralizes customer queries from both Shopify and Amazon, streamlining team collaboration and enabling efficient customer support, irrespective of the payment or delivery method chosen by the customer.
AI-Powered Efficiency: Automate routine tasks and queries like "Where is my order?" with eDesk's built-in AI, freeing your team to focus on complex customer interactions.
360° Customer View: eDesk offers a comprehensive view of your customers' support and order history, empowering you to make smarter decisions and build stronger relationships.
Data-Driven Insights: Benefit from eDesk's powerful reporting features to analyze key metrics, from support team performance to product insights, across different sales channels.
Boost Reviews: Leverage eDesk's Feedback Requests feature to garner positive ratings and reviews, enhancing your brand reputation on both Shopify and Amazon.
Optimize Pricing: With eDesk's Repricer application, maintain optimal pricing on Amazon and Shopify, maximizing profits without compromising on customer satisfaction.
In a landscape where customer support can be a game-changer, eDesk offers an all-in-one solution that is efficient, effective, and tailored for the multichannel eCommerce environment.