Looking to set up a new online store?
If so, you're going to need a strong eCommerce marketing strategy.
From building brand awareness to supporting the customer journey to generating sales, having a marketing strategy in line with your ideal audience is crucial to setting yourself up for success.
If you're ready to learn how to build an approach that works, read on to discover 10 steps to developing an effective eCommerce marketing strategy.
1. Get clear on your target customer, marketing channels, and end goal
Who did you create your eCommerce startup for and why?
Are you looking to help Gen Z Shoppers find sustainable clothing at a fair price? Are you an online doctor passionate about helping patients with disabilities get access to pristine medical care without leaving the comfort of their homes?
Get clear on your target customer by conducting consumer behavior research, analyzing their spending habits, and tracking their online activity.
Where do they frequent online? How do they find brands they love? How do brands they love find them? What do they buy and why?
Based on your research, finalize the marketing channels you'll be using.
Finally, set an end goal for your marketing strategy.
What do you hope your strategy will help you achieve? Grow your email list? Produce high-volume sales? Build awareness? All of the above?
Get clear on your vision and set milestone goals to help you get there. When working through the rest of the steps, keep your goals top-of-mind and craft your strategy accordingly.
2. Outline your target audience's pain points
Get to the bottom of what causes the most pain for your target audience.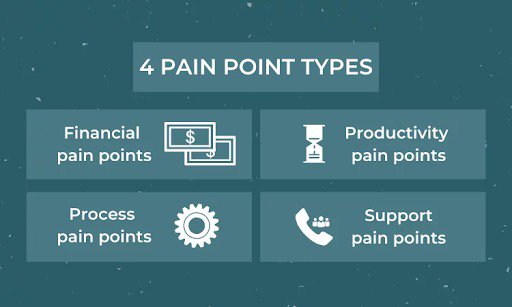 For example, if you sell organic skincare for sensitive skin, then your audience's pain points might include:
Having difficulty finding skincare that doesn't cause outbreaks
Having difficulty finding organic skincare for sensitive skin that doesn't break the bank
Struggling with skin ailments, such as rosacea, eczema, and psoriasis
3. Highlight how your products solve your audience's pain points better than the competition
Be specific about how your products add value and solve problems better than your competitors.
For instance, piggybacking on the example from above, your solutions could be:
"During a recent study where we surveyed 1,000 verified customers, 88% confirmed they didn't have an allergic reaction after using our products on a consistent basis. None of our competitors can say the same!"
"We offer tiered pricing on our skincare products and bundles, ranging from as low as $7.99 for hand cream to $49.99 for a morning routine skincare set. Our competitors charge 8-15% more."
"We've created dermatologist-approved formulas — we don't rely on marketing jargon to help us sound smart."
4. Create value propositions that highlight your audience's pain points and how you solve them
Based on the solutions you created above, craft value propositions that highlight your audience's pain points and how you solve them.
Integrate these value propositions into your landing page copy, sales ads, and sales-focused content. These also work great on your product pages and your store's home page.
For instance, if you sell eco-friendly water bottles, one of your value propositions might include the following:
"Our eco-friendly water bottle eCommerce brand offers sustainable, durable, stylish, and convenient water bottles that promote a healthy lifestyle and reduce plastic waste. Join us in our mission to promote sustainability and make a positive impact on the planet."
5. Craft your calls to action
Write calls-to-action (CTAs) you can plug into relevant campaigns to help encourage your audience to take a specific action, such as buying a product, signing up for your email list, or following your YouTube channel.
Considering that mobile eCommerce sales accounted for 72.9% of all online purchases in 2021, don't forget to optimize your CTAs for mobile devices.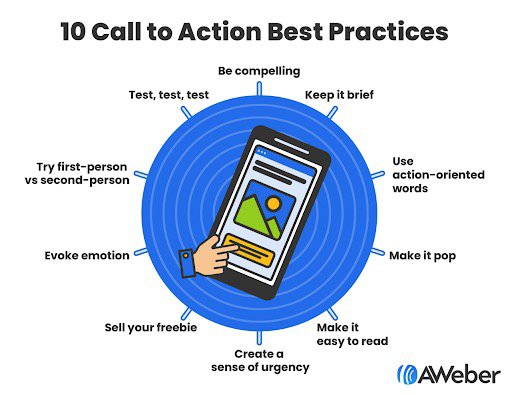 For example, if you're looking to increase sales of pickup parts, you might choose the following CTAs:
"Download our buyer's guide today."
"Click here for 20% off our pickup parts! 100% money-back guarantee."
"Love trucks? We do too! Sign up for our newsletter for exclusive deals on parts and accessories."
You can even offer a sweepstakes giveaway to entice visitors to share their contact information to help build your email list. Here's an excellent example from American Trucks: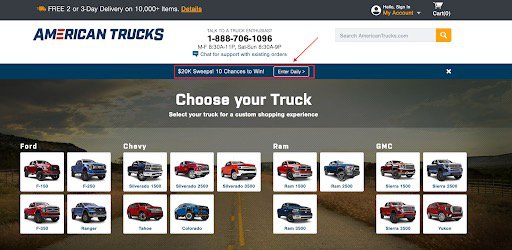 6. Create a style guide
Keep your online messaging consistent by creating a style guide your marketing and design team can refer to any time they plan a campaign.
In your style guide, be sure to include:
Your brand logo and color hues
Your mission, vision, end goal, and milestone goals
Your value propositions
Your CTAs
A target audience overview
An audience pain point versus solutions overview
Which grammar stylebook you'll be following
Which content tools your team will be using
A tone description
A writing style description
Writing dos and don'ts, i.e., terms to use and terms to stay away from
Formatting benchmarks and guidelines
Media benchmarks and guidelines
SEO guidelines
An image policy, i.e., "no stock images"
Video creation guidelines
7. Conduct SEO research and plan out your content
Conduct SEO research to help you choose flagship content pieces ("content pillars") and subtopics ("topic clusters") in line with your audience's search behavior.
For instance, if your online store focuses on selling luxury watches, then some of your content might include the following:
Content pillar: The Ultimate Guide to Luxury Watches

Topic cluster: How to Choose the Perfect Luxury Watch for You
Topic cluster: The History and Evolution of Luxury Watches
Topic cluster: Top Luxury Watch Brands and Models
Topic clutter: Expert Reviews and Ratings of Luxury Watches
After finalizing your topics and subtopics, begin planning your content assets.
Create a balance of assets to which some will have open access, i.e., blog posts, sales playbooks, ebooks, and social media posts. Others will be gated — think email campaigns, downloads, and freebies you'll promote in exchange for user contact information.
Your open-access content ("demand generation content") will help build awareness and trust. And your gated pieces ("lead magnets" or "lead generation content") will help deliver more value and foster brand loyalty.
TL;DR: Having demand and lead generation content can help you cater to leads during all marketing funnel stages.
And to take it up a notch, consider building a lead scoring model to help you prioritize your efforts and focus your resources on the most promising leads. By assigning scores to each lead based on their level of engagement and readiness to purchase, you can identify which leads are most likely to convert and allocate resources accordingly.
These extra steps are especially important for startups and small businesses, which often have limited resources and need to be strategic in their approach to sales and marketing.
Using a lead scoring model ensures that you invest your time, energy, and resources in the right areas, ultimately leading to more efficient and effective sales processes.
Don't forget about video and other visuals
Plan out supporting visuals, such as videos, images, and infographics, to help your audience digest your content and learn how your products work.
With 91% of consumers looking for more video content from brands in 2023, adding videos to your eCommerce marketing strategy is a no-brainer.
While video marketing can be highly effective, creating engaging videos can be time-consuming and expensive. However, there are now text-to-speech generators like Lovo that can help you create videos quickly and easily.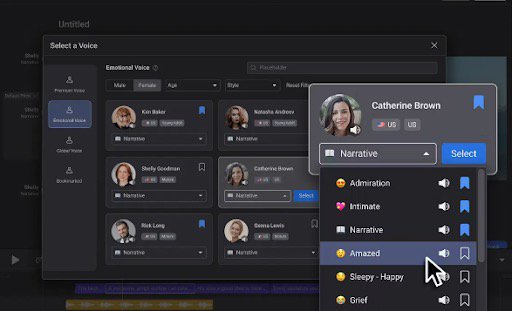 8. Meet with an ad specialist and create an ad plan
Organic marketing is to long-term sales what ads are to short-term sales. In other words, you need both if you want to jumpstart your new store's profit potential.
PPC tools can be incredibly beneficial for eCommerce startups looking to grow their online presence and generate more leads. These tools allow sellers to create and manage targeted advertising campaigns on search engines and social media platforms.
With PPC, you only pay for clicks, meaning you can control your advertising costs to promote a healthy ROI.
You can also use targeting to place your PPC ads in front of the most relevant audiences, helping you increase your chance of converting them into leads and customers.
To help you make the most of your PPC campaign, we highly recommend reaching out to an experienced eCommerce ad specialist for support.
9. Set up and personalize your store, socials, blog, and email newsletter to your ideal customer
Starting an online business is an exciting venture, but building meaningful connections with your audience can be trickier when you lack the face-to-face dynamic of brick-and-mortar businesses.
Of course, you can prioritize your logistics with fleet management software to optimize routes and ensure timely deliveries of your products to boost customer satisfaction.
But customers are demanding more and more for the optimal customer experience. That's why personalization is absolutely essential.
When setting up your store and associated marketing channels, personalize every bit of them to your ideal customer. Write copy, design graphics, and use language with them in mind.
You'll also need to plan your content production schedule to help you produce the assets you chose previously and schedule the pieces to publish according to your campaign goals. Meet with an SEO strategist or content marketing specialist to help you craft a strategic timeline.
Now's a great time to also consider any other marketing channels you could use to help you fulfill your goals.
For instance, that might include:
Starting an affiliate marketing program
Hiring digital PR experts to conduct link building campaigns
Engaging in influencer marketing
Starting a user-generated content campaign
With personalization comes customer logins, data collection, and personalized profiles. Unfortunately, data security is a main concern for consumers as more and more bad actors continue to target vulnerable SMBs, of which only 14% are prepared to face such an attack.
Thankfully, there are simple measures to help you protect your eCommerce store from day one.
This can be done through secure login methods, such as OAuth, that authenticate users without compromising their personal information.
OAuth is a widely-used protocol that allows users to access a website or app using their existing social media or email credentials. That way, you don't have to worry about storing sensitive user data on your servers, which reduces the risk of data breaches.
And as your online store grows, you may also need to consider a colocation data center to support your IT infrastructure.
By outsourcing your data management to a colocation data center, you can ensure that your website is always up and running, even during peak traffic times. Plus, you'll have access to state-of-the-art security measures and expert support 24/7.
Adding these extra layers of security to your eCommerce store enhances your customers' trust in your brand. It's a win-win and worth the extra effort to implement.
10. Track your efforts and make adjustments
Track your efforts across all of your marketing channels and look for patterns that can help you improve your campaigns.
Use self-service reporting tools to create custom reports and data dashboards your marketing team can easily digest.
Make a habit of meeting with your team weekly or bi-weekly to monitor campaign data and course-correct as needed. Rinse and repeat until you find your recipe for success.
Wrap up
And there you have it!
Today we covered 10 straightforward steps you can follow to set up a strong marketing strategy for your eCommerce startup.
Remember, no matter what you sell, if you position your brand as the go-to solution to your audience's problems, there's no limit to how far you can soar.
Here's to your success!
PS: Looking for a Zendesk alternative? Then you'll love eDesk! Book a demo or try it for free, today.
Author Bio:
Bethany Santos
Bethany is a former HR Officer who later found her specialty in digital marketing. With a keen interest in content optimization and market behavior, she's become a walking database for industry news.