A robust customer intelligence platform offers insights into your clients' expectations, pain points, behaviours, and other factors influencing their purchasing habits. eCommerce brands that invest well in customer intelligence programs are likely to build, thrive, and evolve with lasting customer relationships.
This article will offer insight into customer intelligence, its importance for your brand, and how to harness customer intelligence data.
For the best possible support with your customer intelligence needs, be sure to get in touch today.
What is Customer Intelligence?
Customer intelligence is the gathering of data regarding customers and implementing that information within marketing strategies. It is an excellent tool for increasing sales, brand awareness, and profits.
Understanding your customers is essential for continued company growth. Businesses that provide products or services that customers are not interested in tend to fail. Repeat business is essential for any brand.
On the flip side, companies that learn their customer's wants and needs can personalise their messaging and generate excellent results.
Why is Customer Intelligence so Important?
Businesses understand that customer experience is essential for any growth and success and is one of the most important aspects that will keep their brand above competitors.
It is essential for businesses to meet constantly-evolving customer wants and needs. To achieve this, customer intelligence is required. It allows brands to see the needs of current and future customers and help them stay on top of industry trends.
Attracts More Customers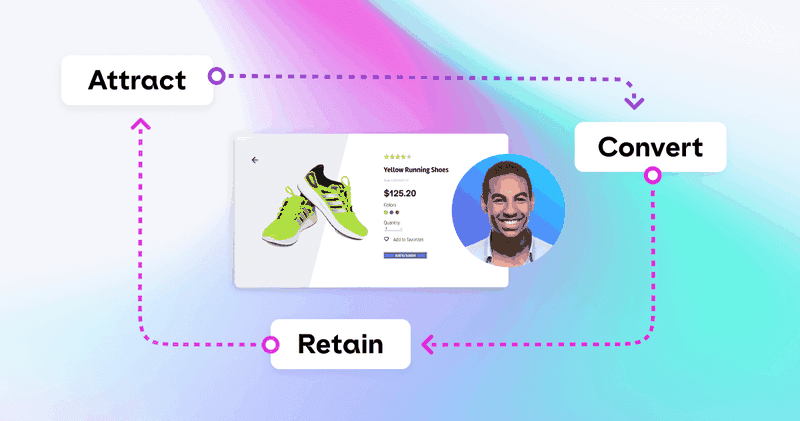 One of the main benefits of using customer intelligence is that it lets you attract and engage more customers from your target audience. By implementing historical and real-time data, you have the power to analyse customer data and behaviour while also integrating that information with your eCommerce business site, including customer purchase history.
By implementing this strategy, you will understand the potential of that customer making a purchase in the future and how to get them to take that step.
You can create sales and marketing strategies to retain more of your current customers while also improving your conversion rates with prospects. Customer intelligence offers you the information you need to provide your customers with more personalised messaging and improved results.
Increases Profitability
Of course, the main aim of implementing customer intelligence is to further understand customers' behaviour and improve their experience with your brand; the ultimate objective of any brand is to make money!
Generally speaking, businesses that implement customer intelligence strategies tend to increase their productivity significantly, with more efficient marketing and sales strategies leading to higher returns.
Creates Improved Customer Insights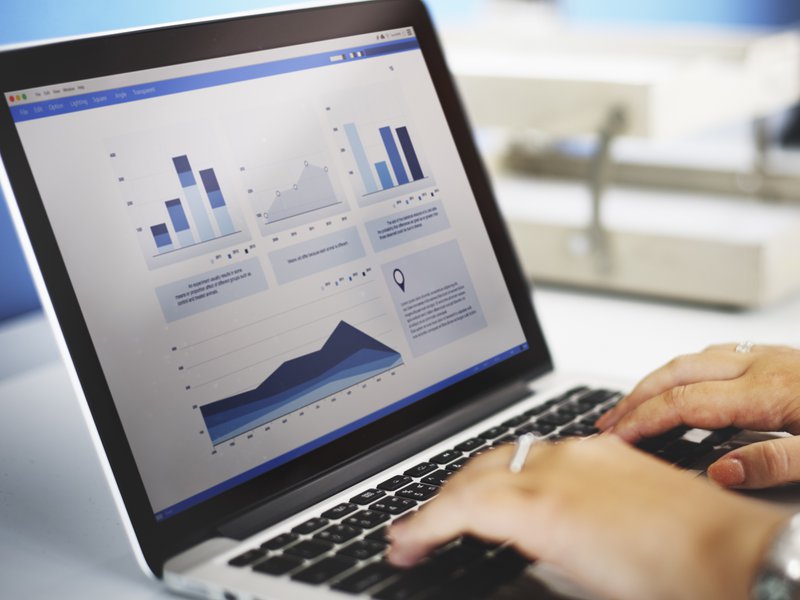 Customer intelligence is excellent for producing data that shows you essential customer insights that you can leverage for more success.
For example, you have the power to gather data from your social media posts on what your customers want to see from your brand. Social media is also an avenue to discover any unresolved issues or ongoing complaints your clients might be experiencing.
You can use this data to create products or services that suit your customer's needs and customised solutions to issues that work for your existing and future audience.
Improves Customer Retention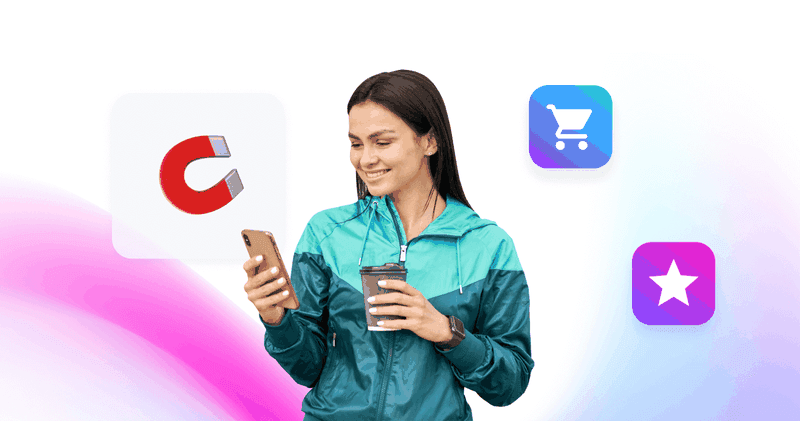 Customer loyalty is one of the essential aspects of any successful business. Without repeat purchases, growth will quickly stall.
Data allows you to understand how to entice more customers to make repeat purchases by promoting products and services at the optimal time, increasing your chances of customer retention.
How to Gather Customer Intelligence Data
You need intelligent data to create long-lasting customer relationships that increase revenue and customer lifetime value. There are various ways of gathering customer intelligence data to improve customer journeys and engagement.
1. Interviews
One of the most important things you need to understand about your business is the customer journey and the customer experience. To get the most information about your customers, consider conducting interviews.
Interviews are excellent for customer engagement and help you understand your customers better.
2. Surveys
There's a reason market surveys have been popular for so long. It is one of the best ways to ask your current customers or target audience about their experience with your brand and how you can improve their interactions with your brand.
Marketing surveys can be used by the sales, distribution, marketing teams, or customer service teams.
3. Customer Relationship Management (CRM)
CRM is the term used to define the database where you store all of your customer data. It is important for any brand to understand their customer base inside out, as it will allow them to target and segment their marketing campaigns better and improve sales efficiency.
Repeat business is at the heart of any successful business, and customer intelligence helps brands gain insights into what marketing campaigns resonate with customers and which ones should be scrapped.
4. Customer Support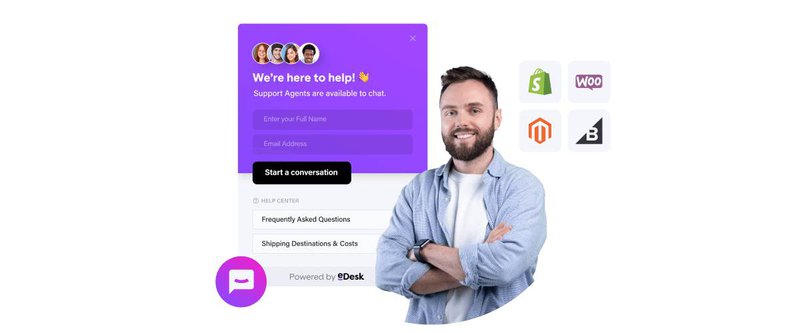 A customer support platform can help brands store essential customer feedback from various channels, such as emails, phone calls, live chat, or social media.
This gathered data can then implement changes that allow customers to repurchase from you or tempt new prospects to try your products.
5. Website Behavioural Data
Tracking and gathering website behavioural data offers an extremely precise way to understand customer needs. Analysing website behavioural data allows you to understand any potential bottlenecks on your site that are preventing better conversion rates.
For many leading brands, website behavioural data is viewed as a goldmine, as it allows them to run various tests to understand the most efficient version of your webshop. These tests allow you to understand your customers' behavioural tendencies and motivations and create a website that meets those requirements.
No matter what method you use to gather customer data, all the information gained needs to get used for valuable reporting. Gathering data is a necessary step for any brand to establish future actions. Consider adding daily or weekly reporting to manage data gathered across various customer segments.
How to Use Customer Intelligence
When a customer visits your online store, a customer intelligence platform will make a note of their unique shopping tendencies.
It will combine that information with the relevant information you have gathered from previous customers, target audience data, and other external sources to help you understand who that customer is, even if they haven't purchased yet.
Once you have conducted extensive customer research, you will gain several data points that clearly identify your brand's target audience. Within that target audience, you will possess multiple unique profiles. To gather essential information relevant to customers specific to your industry niche, you must turn that information into intelligence. To do this, you must integrate your data points to gain further context.
Here are some examples of data points you can gain from hundreds of website visitors:
Browser: Chrome
Device: HP
Location: Leeds
Referrer: LinkedIn
From this information, you can see most visitors use chrome from an HP device. On top of that, most referrals come from LinkedIn and are based in Leeds.
You also have the power to build another customer segment for several channels to understand customer behaviour and harness that data to increase brand loyalty and improve user experience.
Use your Data to Generate Important Insights
Generating important insights tends to be the most challenging aspect of customer intelligence. Once you have gathered your customer data, it is difficult to see how to turn it into actionable insights. You need your data to highlight essential aspects, including customer segmentation, profitable products, and preferences. This information allows you to create different datasets and develop customer-centric analytic models.
Customer Intelligence: Summary and Key Takeaways
This article has shown you how vital business customer intelligence is for any eCommerce business. The biggest and most successful brands understand the value of customer intelligence and apply it across their entire business.
If you want to take your business to the next level and improve your customer intelligence, get in touch with us today!