Shopify shipping apps: what are they, and why do you need them? Let's say you're an entrepreneur running a Shopify store. You've set up your online business, written some killer product descriptions, and now the orders are flooding in. Job done! Right? Not quite.
The final (and arguably most important) step in the selling process is getting your products to your customers. That's where shipping comes in.
The shipping process is an important part of the customer's journey and can make or break your company's success.
96% of customers say customer service influences their brand loyalty and 24% of customers who have problems with a shipment admit to losing faith in the retailer.
The worst part? Customer service is key to brand reputation and 37% of consumers share their perception of the retailer with their friends and family. So if they have a bad experience with your business and give poor feedback online, the result could be fewer potential customers for your business.
The good news is, there are easy solutions: Shopify shipping apps. And to give your customer service that extra touch, a helpdesk designed for Shopify sellers will help you to respond to customer queries more quickly.
TL;DR
The price (including long-term investment), core functions, and product effectiveness are all factors to consider when choosing a Shopify shipping app.
Shipping app features include: shipping rates calculators, discounted shipping rates, automation features that streamline your workflow, and tracking for accurate delivery dates.
The best Shopify shipping apps currently available are: ShippingEasy, AfterShip, Shippo, Easyship, ShipperHQ, ShipStation, Advanced Shipping Rules, Parcelify, Bespoke Shipping, Better Shipping, Starshipit, Boxify, Sendcloud, Status Sherpa, Shippit, Intuitive Shipping, netParcel, ShipNerd and Packlink PRO.
How to choose a Shopify shipping app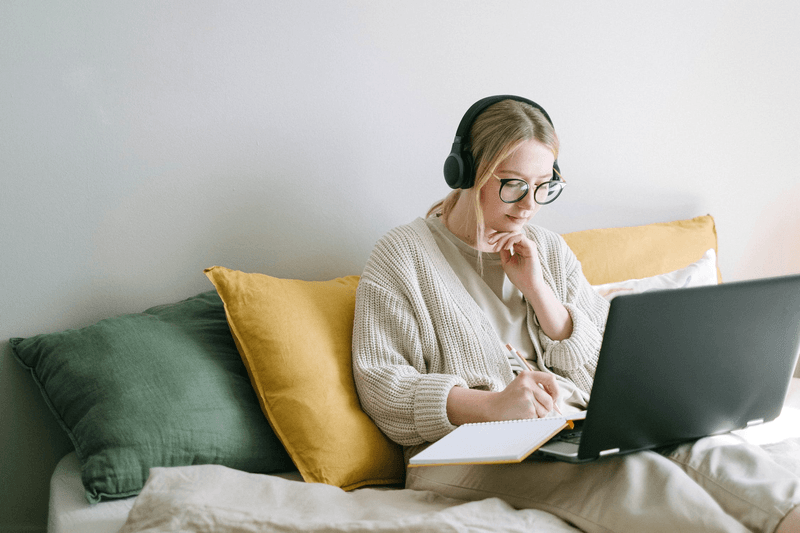 Before you select your shipping app of choice, there are a few considerations to make. As a small business owner who wants to keep costs to a minimum, the price of the app is probably one of the first things you'll want to know.
Although it can feel like a large upfront cost, you'll find that the long-term investment often pays off. Apps can help you save time by automating tasks and finding the best shipping prices for customers, so it's worth putting a budget aside for yours. If your budget is tight, opt for a free Shopify shipping app instead – just be sure to check it has all the features you need.
It's also important to establish the core functions you're looking for in a shipping app and which are non-negotiable for your business. Ask yourself how the app will optimize your shipping process and whether or not it includes valuable functions such as tracking.
If you're unsure how effective a particular app is, check online reviews and testimonials to see how other users rate it.
What are the different types of shipping apps available?
Different shipping apps all come with their own functions, so you'll need to decide which will be more valuable for your business.
Some shipping apps focus on the pricing side of things. These apps might include a shipping rates calculator, or may offer discounted shipping rates from some of the biggest shipping companies on the market. Other apps feature automation features that streamline your workflow. These apps are ideal for business users with limited time, as they free up your schedule to allow you to work on building your business.
Several shipping apps focus on tracking, giving customers a better overview of their shipment's journey, or a more accurate delivery date. Depending on how much you're willing to spend, you might prefer a shipping app that combines all of the above into one simple platform.
Wondering which is the right shipping app for your business? Here are some of the top shipping apps currently available: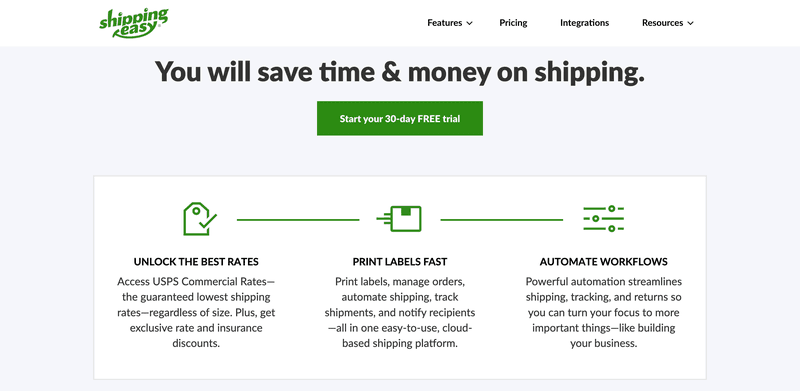 If you're looking to streamline your shipping processes while making the most of low costs, you'll love ShippingEasy. One of ShippingEasy's best features is that the app guarantees access to USPS Commercial Rates, meaning you'll benefit from the lowest shipping rates available. Not only can you enjoy discounted shipping rates, but ShippingEasy also offers insurance discounts to keep costs to a minimum.
When it comes to workflows, this app is all about automation. With their shipping, tracking, and returns automation streamlines, ShippingEasy will take the hassle of shipping out of your hands. Meanwhile, you can focus on other aspects of running your business, such as improving your customer service.
Plus, ShippingEasy collates several useful functions in one cloud-based platform, which is ideal for those with a busy schedule.
ShippingEasy Key Features
Discounted rates
Fast label printing
Automated workflows
Advanced reporting
ShippingEasy Pricing
While there's a free trial and also a free plan, the more advanced features and customer support are available on the paid plans. These range from $29 per month to $159 per month, depending on how many shipments you send. The free plan is a great option if you're on a budget, while you can get much more out of the paid plans.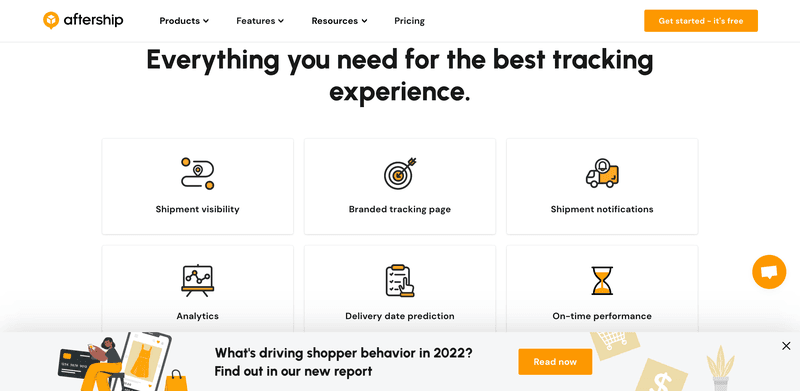 When a customer buys your product, it's only natural for them to request an update on the delivery time. Avoid time consuming back and forth between you, the shipping company and the customer, and instead use an app like AfterShip.
AfterShip tracks orders for you and your customers, taking the admin work out of your hands. It allows you to brand your own tracking page, so customers can enjoy a seamless transition from your site to their parcel tracking.
AfterShip Key Features
Branded tracking page
Shipment notifications
Predicted delivery date
Analytics
AfterShip Pricing
AfterShip pricing plans start at $9 per month. For those after every feature available on AfterShip, who estimate up to 24,000 shipments a year, prices begin at around $199 per month. Businesses with 300,000 shipments or more per year can get in touch with AfterShip for a custom quote.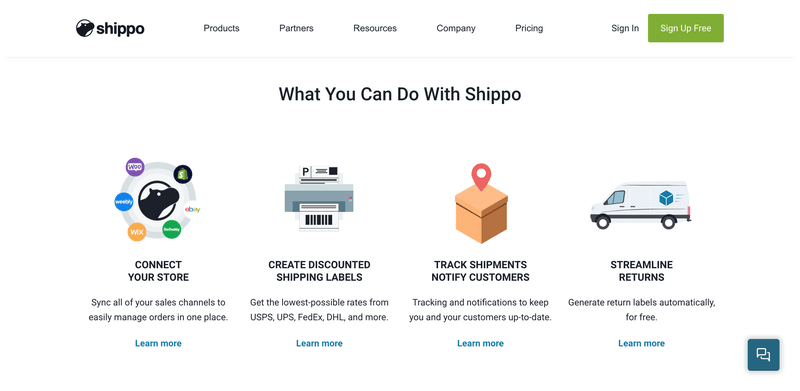 Shippo is ideal for time-short Shopify store owners. This handy app helps automate the bulk of the shipping process and allows you to manage your shipments on one platform. You can sync your sales channels to one place, so you don't have to flip back and forth between tabs to manage your business.
Shippo also offers the lowest shipping rates from multiple couriers, such as USPS and DHL, as well as tracking and notifications to keep both you and your customers in the loop.
The best part? You can generate shipping labels for returns automatically, for free. This automatic label creation makes the returns process as simple as possible for the customer, and means you'll only pay if the customer makes the return.
Shippo Key Features
Free, automatic returns labels
Shipping tracking and notifications
Synced sales channels
Discounted shipping rates
Shippo Pricing
Shippo offers a free plan that includes some of their most basic features, such as cheap shipping rates. Paid plans start at $10 per month, going up to the premier plan, where you can request a custom quote from the Shippo service team.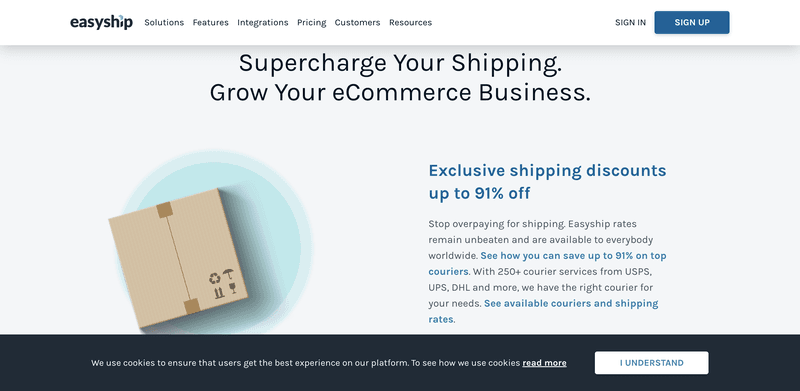 Easyship is a shipping app that gives you access to more than 250 shipping carriers, including international shipping companies. By calculating tax and duty rates for you, this app saves you valuable time. The transparency and ease go both ways, with the app allowing customers to see shipping rates up-front, too.
You can also print shipping labels and sync your orders directly in the app free of charge.
Easyship Key Features
Tax and duty calculator
Up-front shipping rates for customers
Label printing
Easyship Pricing
Easyship offers a free plan for up to 50 shipments per month. So, if you're an eCommerce business owner who's just getting started, Easyship is ideal. Price plans start at $29 per month, increasing to $69 per month for up to 1500 shipments. For more than 1500 shipments, contact the team for custom pricing.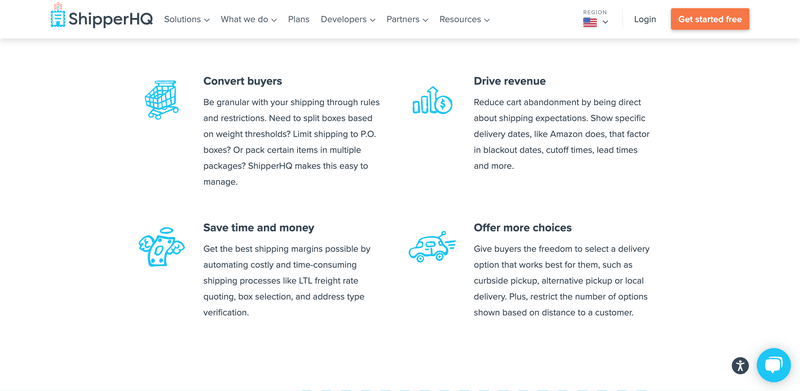 If you want to get super granular with your shipping costs, you'll love ShipperHQ. This shipping app allows you to set your shipping rates based on variables such as geography, warehouse locations, products, and more.
Research shows that 49% of people abandon their shopping cart because of unexpected shipping costs, and 23% of online shoppers abandon orders because checkout is too complicated. Shipping is one of the most underrated aspects of a customer service strategy, so being clear about shipping expectations makes all the difference to a successful online business.
Having ShipperHQ's specific delivery dates as part of the checkout can help to manage customer expectations, meaning better feedback for you.
Buyers will enjoy the option of selecting a delivery option that best suits them, including curbside pick-up or local delivery. But don't worry – you won't have to bend over backwards logistically to fulfill their delivery choice. You can restrict the number of options shown based on the distance to the customer.
ShipperHQ Key Features
Granular shipping rules
Automated shipping processes
Multiple delivery options
Clear delivery expectations for buyers
Estimated delivery dates
ShipperHQ Pricing
ShipperHQ isn't the cheapest option for using alongside your Shopify site. The basic plan costs $50 per month, with the advanced plan costing $400 per month.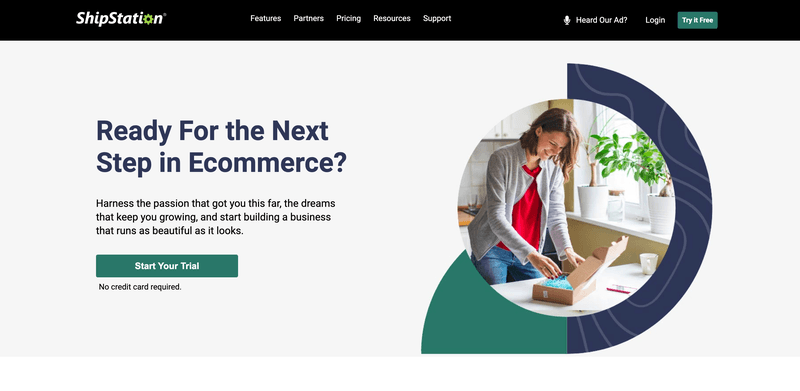 ShipStation is all about making your shipping process as efficient as possible.
You can access USPS, UPS, and FedEx discounts on shipping rates for your store, so it's perfect for small business owners. Sellers can also compare real-time shipping rates in the app, so you'll always get the best deal for your business. There's an option to print labels on batch orders for rapid multi-label creation, giving you more time to spend on maximizing profits. The app also compares shipping prices for you with real-time rate information.
ShipStation's discounts make it easier for smaller businesses to offer free shipping. Plus, with the app's branded tracking, returns, and labeling options, you can keep your brand identity consistent throughout the entire user journey.
ShipStation Key Features
Inventory management solution
Branded tracking and returns
Import orders directly from your sales management system
Access to courier discounts
ShipStation Pricing
ShipStation's pricing plans begin with their 'Start up' plan, setting you back $9 per month. For companies that send 10,000 or more shipments a month, get in touch for a custom quote.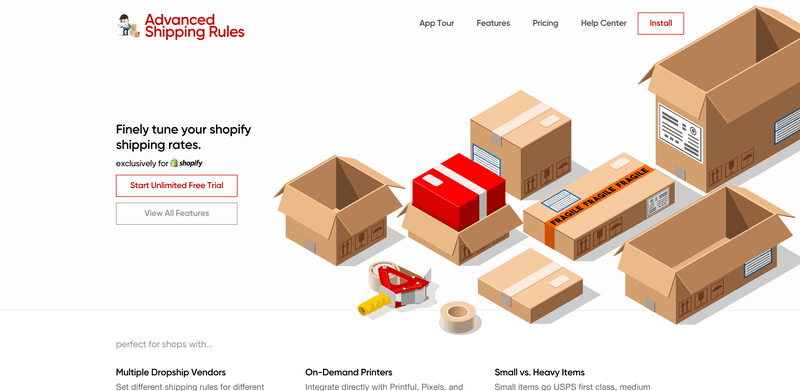 Any eCommerce store owner knows that some shipments have trickier requirements than others. Certain orders need to be shipped internationally while others require special paperwork. So, finding a way to get your parcels from A to B while running your business can be a challenge, to say the least.
That's exactly the type of scenario that Advanced Shipping Rules helps with. If you're sending a complicated product with tricky shipping requirements, this app's customization does the work, so you don't have to.
Advanced Shipping Rules allows you to set rates for different groups, exclude particular products from free delivery, and restrict products from being ordered to certain areas. This makes your shipping processes so much easier.
Advanced Shipping Rules Key Features
Different rates for different product groups
Rule-based rates
Free shipping features
Granular delivery options
Customizable shipping zones
Advanced Shipping Rules Pricing
Pricing plans start at $9 per month, but you can pay $99 per month for unlimited product groups and blended rates.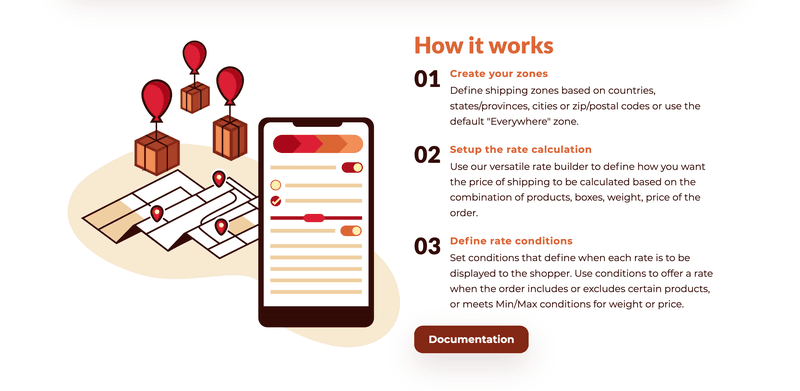 Parcelify is another shipping app filled with time-saving customization features that help increase sales. It allows you to make your delivery costs free when a buyer's basket reaches over a certain value, which gives customers the incentive to purchase more. The app also offers local shoppers cheaper, faster ways of receiving their products.
With Parcelify, it's easy to reward shoppers who spend a large amount at your shop. You can even set individual rates for different users based on a few variables in order to make sure you're not out of pocket paying for international or complex shipments.
Simply choose your shipping zones, decide how you want your shipping rate to be calculated and define rate conditions. For example, you could offer a special rate when the order includes or excludes particular products. This way, you can upsell products with the promise of a reduced shipping rate.
Parcelify Key Features
Free shipping options
Custom rate builder
In-store pick-up and local delivery options
Parcelify Pricing
Parcelify offers a free trial, so you can try before you buy. Once you've committed, the app will set you back $19.99 per month. Unlike other Shopify shipping apps, Parcelify only offers one pricing plan that includes all the app's features.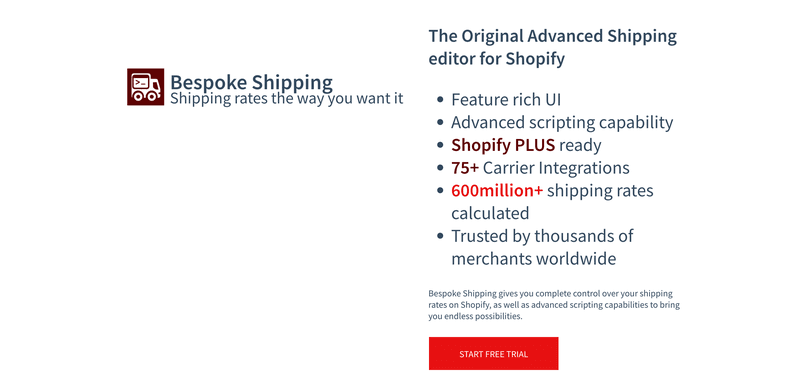 Bespoke Shipping markets itself as the original advanced Shopify shipping editor, making it a firm favorite for many small business owners. Like several other shipping apps, Bespoke Shipping allows you to set up custom rates with ease.
You can adjust rates by customer type, supplier, product type, customer calendar dates, and zone. Plus, if you're unsure how to set up the rates you want or you just don't have the time, the team at Bespoke can manage the setup and integration of your shipping process on your behalf. This feature is missing from the other platforms, many of which take a more DIY approach.
Bespoke Shipping Key Features
The option of end-to-end setup on your behalf by the Bespoke team
Custom rates
Bespoke Shipping Pricing
Rather than offering a variety of different plans, Bespoke Shipping has just one, including the option to try the app free for seven days before committing. For all of the app's features, you can expect to pay an affordable $15 per month. While cheaper than many other apps, Bespoke Shipping has limited functionality to match the price point.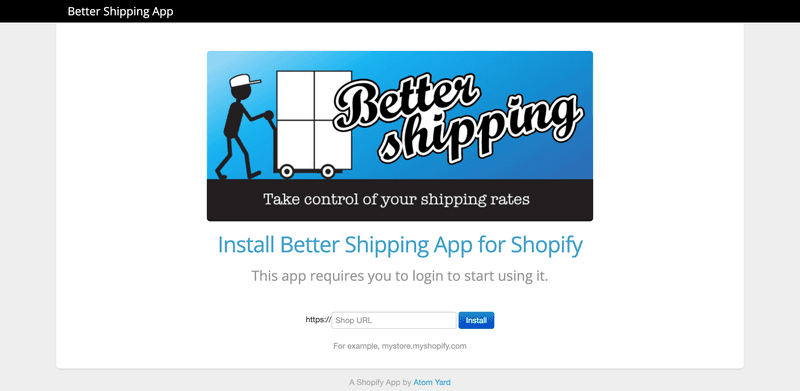 Better Shipping allows you to take control of your shipping rates, by setting individual price points per product or variable. The app's advanced features allow you to combine shipping by location, product, variant, and more, so you're covered for every possible shipping scenario.
Most importantly, Better Shipping offers a range of features designed to maximize your revenue. You can set up free shipping products or discounted rates on certain orders or several products at once. By offering shipping discounts for customers who spend more, you can encourage the purchase of at least one extra product with every spend – just one of many eCommerce tips to boost your shop's sales.
Better Shipping Key Features
Unlimited shipping rates
Restrict shipping by zip code areas
Advanced shipping rules for different scenarios
Free delivery options
Better Shipping Pricing
Better Shipping offers a 14-day free trial. If you decide to continue with the service after your trial, it will set you back $19.99 per month for all features.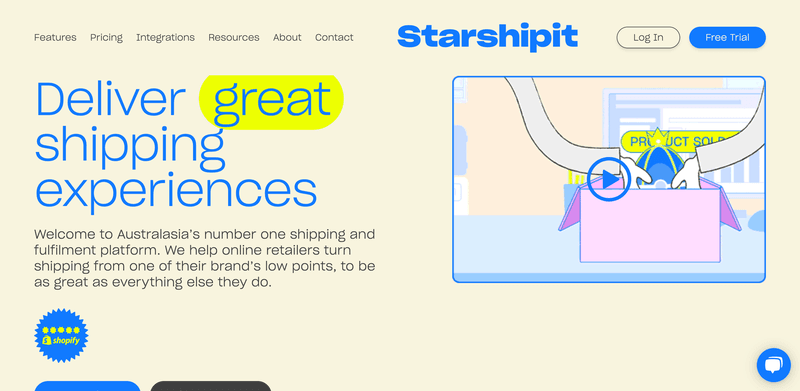 Starshipit is all about shipping automation. This innovative app allows you to generate labels with ease, by printing them individually or all at once. Plus, you can automatically generate packing slips, shipping labels, and manifests, saving you the hours spent manually creating them.
For international orders, Starshipit will automatically generate and submit customs documentation on your behalf. That means no more hours spent manually putting together paperwork for an overseas shipment (we've all been there).
You can integrate with couriers and platforms you already use, and import orders from multiple channels. This saves valuable time you would have spent migrating information from one platform to another.
Starshipit Key Features
Automated packing slips and shipping labels
Integrations with couriers and platforms you already use
Autocorrect invalid addresses
Smart rules for dispatch automation
Branded returns
Starshipit Pricing
Starshipit boasts a tonne of features, so this extensive app comes at a price. The cheapest pricing plan available is their Starter Plan, which will set you back $35 per month. The Enterprise Plan is suitable for Shopify users that send more than 4000 shipments per month, and will set you back $170 per month.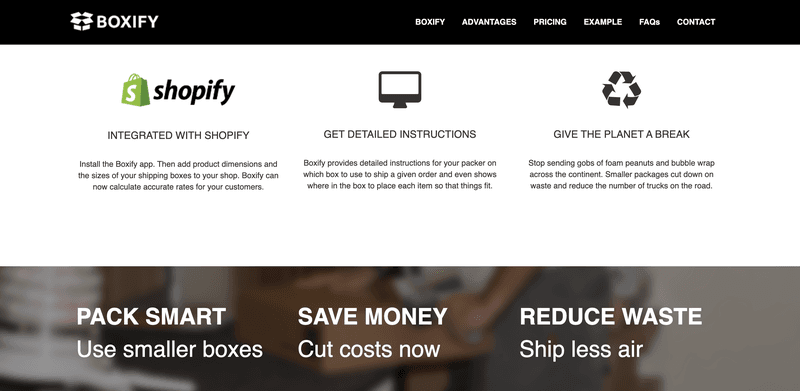 Boxify is an intelligent shipping app for Shopify.
As a small business owner, you've probably noticed that shipping carriers now charge by box size for many shipments, making it impossible to get accurate shipping quotes. This calculation assumes that all orders will ship in one box of a fixed size.
Boxify offers a solution to that problem. The handy app calculates how many items in each order can fit in the smallest boxes you have. It also determines if you'll need multiple boxes to keep the cost of shipping items down. You'll then be able to quote realistic shipping charges — avoiding prices that cost your business an unnecessary fortune.
It's a win for your business and a win for the planet, since smaller packages require less bubble wrap.
Boxify Key Features
Intelligent shipping
Detailed instructions for packers
Boxify Pricing
If you only need up to 250 shipping calculations per month, try Boxify's Starter Plan, setting you back $19 per month. Users who need up to 3000 shipping calculations monthly can pay $99 per month for the Enterprise Plan.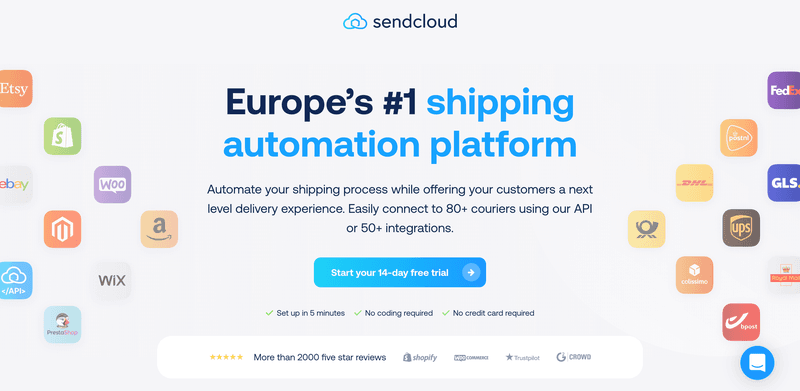 Sendcloud is ideal for shop owners who want to process their orders all in one platform. The orders are assigned directly to the appropriate parcel service, allowing you to print the necessary shipping labels with just one click.
The app's automation features allow you to create rules which automatically assign orders to the appropriate shipping method. Then, once an order is processed, it automatically goes through the pre-defined shipping rules. If the order meets the conditions you've established for a particular rule, the necessary actions will be automatically performed. Simple!
Sendcloud is particularly appealing to online store owners who want to keep their brand consistent. Having a consistent brand identity is a key eCommerce marketing technique, and Sendcloud allows you to do just that by personalizing your tracking page with your own branding, such as logo and colors.
Plus, the option of using personalized marketing widgets helps small business owners generate more sales and followers.
Sendcloud Key Features
Personalized tracking page
Automation features
Easy label printing
Sendcloud Pricing
There's a 14-day free trial for Sendcloud, as well as a free option, which includes a few basic features — perfect if you're working on a tight budget. The paid plans range from $45 per month to $199 per month, depending on how many advanced features your business needs.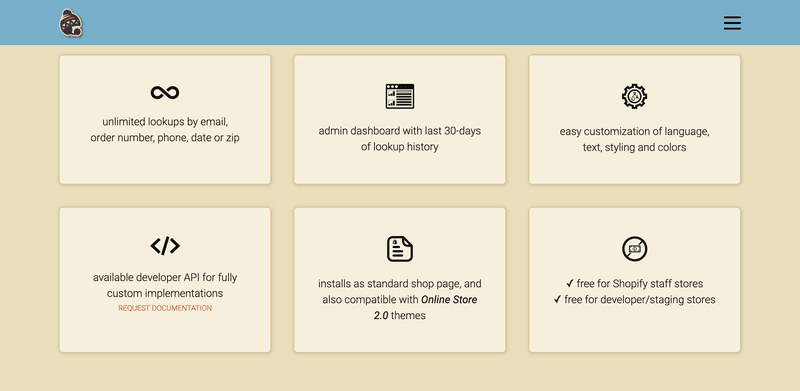 One of the most time-consuming tasks on any shop owner's to-do list is updating anxious customers about the status of their order. Not only does it leave you with less time to grow your business, but your customer service reputation can easily be jeopardized with slow response times.
With Status Sherpa, your customer can find out the status of their order themselves. This leaves your inbox free from shipment queries, allowing you more time to grow your business.
The app's aesthetic is customizable, so just as you can change up your Shopify theme, you can bring also bring your Status Sherpa's theme in line with your brand for a seamless transition. What's more, the app gives you an insight into which of your customers are searching for updates. So, you can reach out to any buyers who are struggling with their order and turn unhappy customers into happy ones.
Status Sherpa Key Features
Order status updates
Customer activity and usage data
Customizable theme
Status Sherpa Pricing
Despite several impressive features including a customizable app interface, Status Sherpa is one of the cheapest shipping apps available. Coming in at only $2 per month, this time-saving app is suitable for Shopify users on a budget.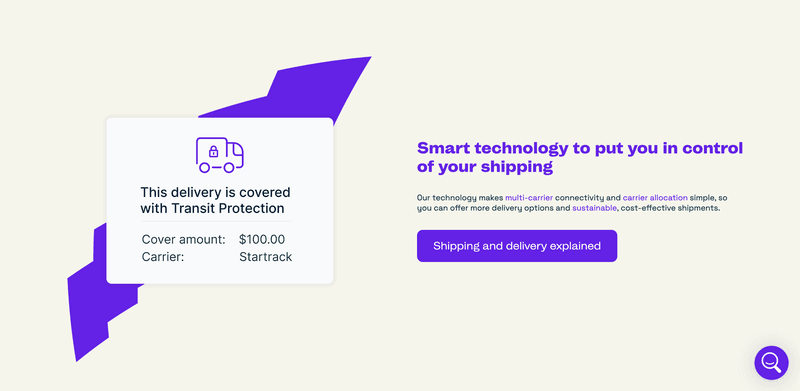 Shippit offers end-to-end tracking notifications for any carrier, so you and your customers can stay updated about the parcel's whereabouts at any stage of its journey. This handy app's smart carrier allocation automatically selects the fastest or cheapest carrier for your package, according to the criteria you establish.
With Shippit, you're not restricted to only using carriers that the app integrates with. Thanks to its plain-label capacity, you can work with any carrier of your choice — perfect if you have agreed rates with a particular shipping company.
If your business is environmentally conscious, you can even offset the carbon emissions from every delivery you send. Feel free to boast about your eco credentials to your sustainably-minded customers. Since 1 in 3 Shopify customers are millennials – a generation known for their eco-efforts – carbon offsetting is likely to boost your shop's sales.
Shippit Key Features
End-to-end tracking
Smart carrier allocation
Carbon neutral shipping
Shippit Pricing
There's a 30-day free trial for new Shippit users. After which their cheapest plan starts at $37 per month and offers 34% off shipping rates. For an impressive 45% off shipping rates, you can pay $115 per month for their Enterprise plan.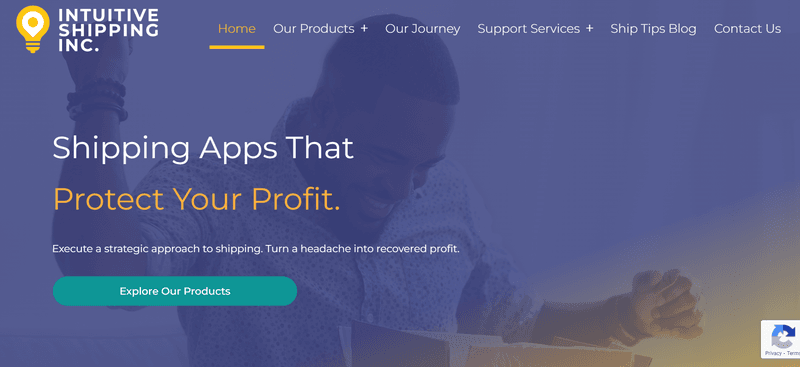 One of the main things customers look for when it comes to an eCommerce store is a smooth, friction-free checkout experience. This includes no vague delivery options or last-minute shipping charges.
Intuitive Shipping aims to create just that with its flexible rule creation feature. This allows businesses to assign conditions for displaying particular shipping rates with delivery time estimates. You can create custom rates based on factors such as weight and distance.
Plus, Intuitive Shipping's signature algorithm, SmartBoxing™, automatically calculates the size, weight, and number of boxes you'll need for each order. The app's advanced rate blending feature combines various rule sets at the checkout for every order, to keep shipping costs as low as possible for you and your customers.
Intuitive Shipping Key Features
SmartBoxing™
Advanced rate blending
Customizable free shipping triggers
Time-sensitive deliveries
Flexible rules
Intuitive Shipping Prices
If you're new to Intuitive Shipping, you can try it free of charge for 15 days. Once you've completed your free trial, choose from multiple pricing plans starting at $29.99 per month for up to 600 orders, with the most expensive plan costing $99.99 monthly for 8000 orders.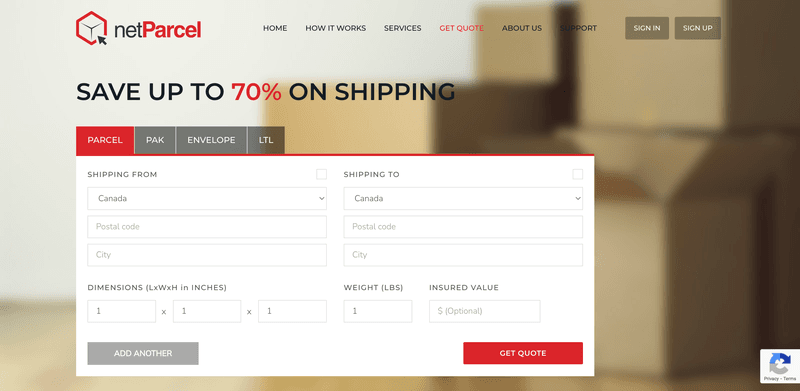 For money-conscious small business owners, netParcel is the ideal Shopify shipping app. Focused on getting you the best rates for your parcels, this app allows you to select carriers, compare rates, and print the necessary labels in minutes.
This useful app imports orders, publishes real-time checkout rates, and schedules pick-ups. It also offers discounted shipping prices for eCommerce sellers based in North America. Thanks to the sheer volume of parcels it coordinates and its close partnerships with many of the largest couriers, netParcel is able to offer up to 70% off shipping.
netParcel Key Features
Shipping price comparison tool
Real-time checkout rates
Pick-up scheduling
Discount shipping rates
Volume discounts
netParcel Pricing
Unlike other Shopify shipping apps, netParcel doesn't offer an abundance of automation features or customizable tracking pages. However, one of its major selling points is that it's completely free to use.
If you're simply looking for a shipping app to compare prices, access discounts, and generate labels quickly, you'll benefit from using netParcel.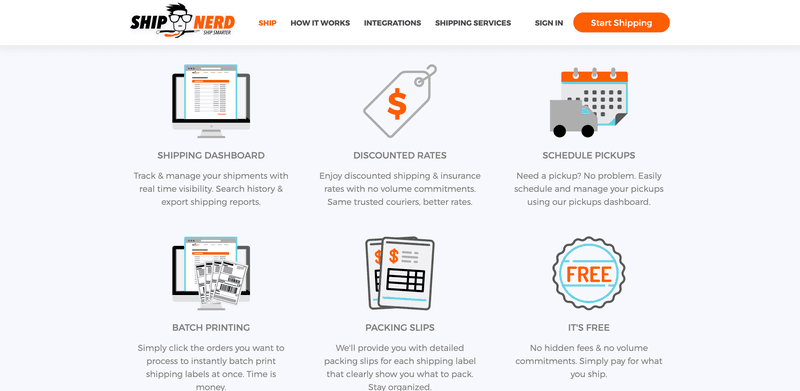 Are you an eCommerce business owner who ships large amounts at a time? If so, you'll probably benefit from ShipNerd's volume shipping discounts, automated label creation, and synchronized shipping info.
With its basic automation features and multiple shipping speeds, ShipNerd helps you save costs, while making pick-up scheduling convenient.
ShipNerd Key Features
Volume discounts
Shipping dashboard
Batch printing
Packing slips
Pick-up and schedule management
ShipNerd Pricing
ShipNerd is completely free to use, so it's perfect if you're trying to reduce the costs of your online store.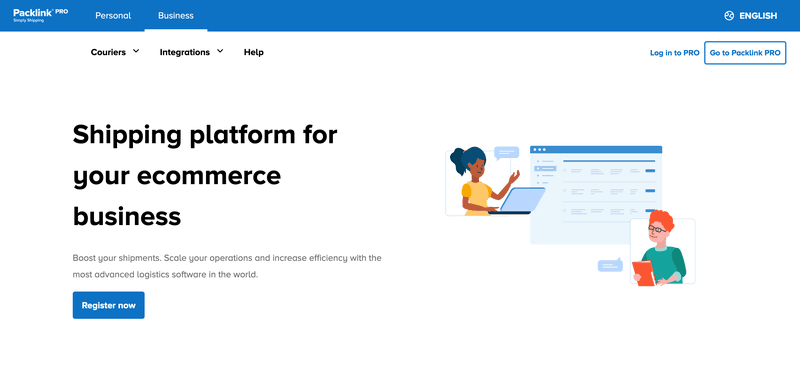 Packlink PRO saves you valuable time by automating and personalizing the management of your shipments. You can monitor your package's status at any point during its journey, allowing you to update your customers on when they can expect to receive their goods.
You can also purchase insurance for your items to make sure you're protected from any hiccups throughout the shipping process.
Packlink PRO Key Features
Automated logistics
Shipment tracking
Insurance options
Packlink PRO Pricing
Since it's completely free to use, Packlink PRO is another excellent shipping app option for entrepreneurs on a budget.
FAQs
How do I figure out shipping costs?
Shipping costs vary greatly from parcel to parcel, but they're typically calculated using a combination of the parcel's dimensions and the destination. The larger the parcel is and the further it's traveling, the more you'll tend to pay.
Most Shopify shipping apps come with a handy shipping cost calculator (and exclusive discounts), so you can factor in shipping costs and offer transparency to your customers before they commit to a purchase.
Is it cheaper to ship with Shopify?
Shipping with Shopify is generally cheaper than shipping with a third-party app, and it offers tons of impressive discounts for the platform's eCommerce sellers. However, shipping with Shopify doesn't give you access to the innovative automation options offered by third-party apps, so it's not the best option for time-strapped business owners.
How does shipping work on Shopify?
On Shopify, you can buy shipping labels directly, print multiple labels at a time, and send parcels with well-known couriers, including USPS, UPS, and DHL. Alternatively, opt for a third-party shipping app that integrates with Shopify to enjoy extra features such as automation and tracking.
Conclusion
Shopify shipping apps save you time and increase your profits by automating processes, upselling products, and ensuring a smooth shipping process. However, they're not the only tool in a small business owner's belt. Don't forget to utilize other features such as a helpdesk for Shopify entrepreneurs or Shopify apps that boost sales. These can take your customer service (and, therefore, profit margins) to the next level.