Over the past decade, the growth of eCommerce has been phenomenal and it won't be slowing down any time soon. Don't just take our word for it—the stats speak for themselves.
As online competition increases, sellers need to be smart about their approach to business. To help inform your selling strategy, we've collated 60 of the most interesting stats to give you an insight into the ongoing eCommerce boom. Let's get into it.
Why are eCommerce statistics important?
eCommerce businesses that keep on top of the latest trends stay ahead of the game. Not only can understanding trends and statistics help you make better business decisions, they can play into your long-term strategy.
If you know that a certain product niche is growing in popularity, you can pivot your business to move into that niche, for example. Plus, statistics about how consumers access eCommerce can also help. If you discover that buyers in your niche tend to use their mobile devices and tablets to buy things, for example, you can make sure your store is mobile-optimized.
You can monitor the popularity of online shopping, too. If you're currently running a brick-and-mortar store and want to know whether it's worth pivoting into eCommerce, these stats can help you decide.
General eCommerce statistics
The following data aims to provide some tips, trends, and a general outlook on eCommerce for the year to come.
Mobile eCommerce Statistics
Mobile eCommerce sales aren't going anywhere anytime soon. In fact, they're increasing. Here are some stats that underline the importance of mobile optimization and provide an insight into online shopping trends.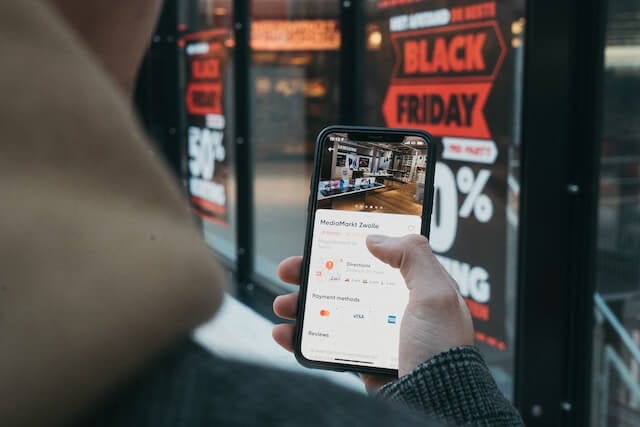 Mobile eCommerce has been growing massively since 2020
Online marketplace statistics
Online marketplaces such as eBay, Etsy, and Amazon are hotspots for eCommerce activity. Here are some stats to help you decide if using one is the right move for your business.
Shopping cart statistics
Understanding how and why users abandon their carts can help you adjust your strategy to ensure your site visitors don't. These stats can help.
Email marketing eCommerce statistics
In 2023, email continues to play a significant role in driving traffic and sales for eCommerce businesses.
Social media eCommerce statistics
As eCommerce grows on social media with the likes of TikTok shopping, here are some statistics to guide your strategy going forward.
Customer experience eCommerce statistics
Providing an excellent customer experience is a must. By creating a loyal customer base with an unparalleled customer experience, you can not only attract users to your store, but keep them coming back. These statistics will help you understand how.
Customer service eCommerce statistics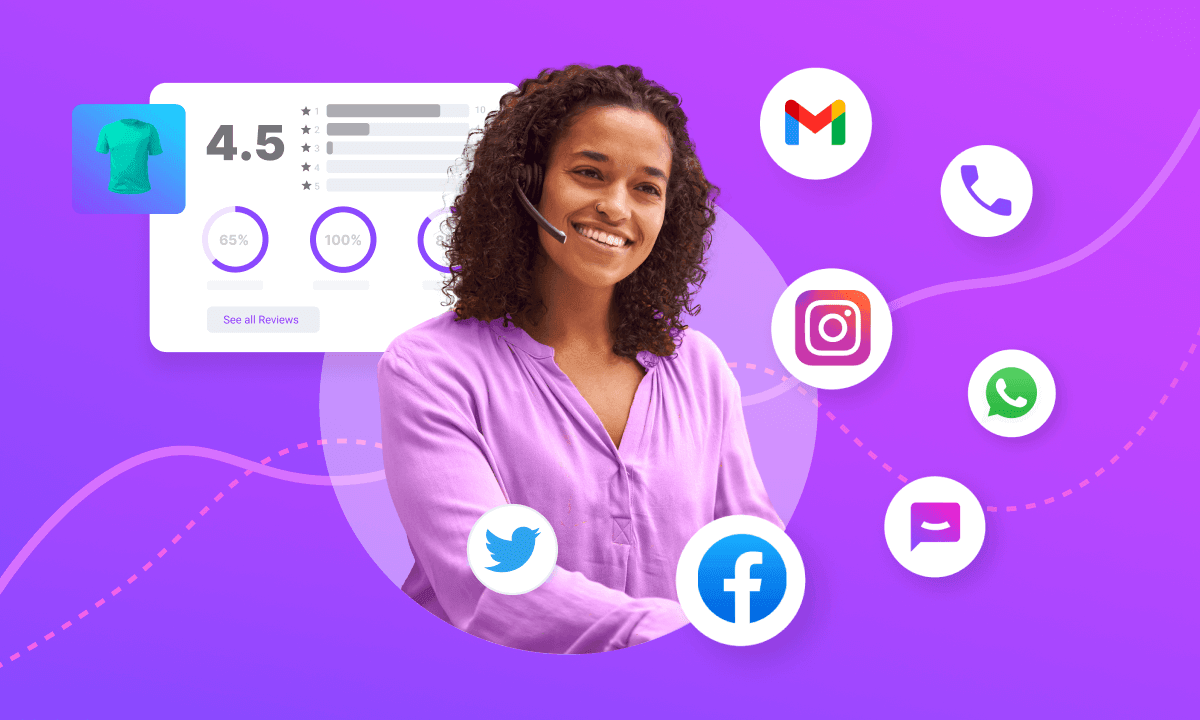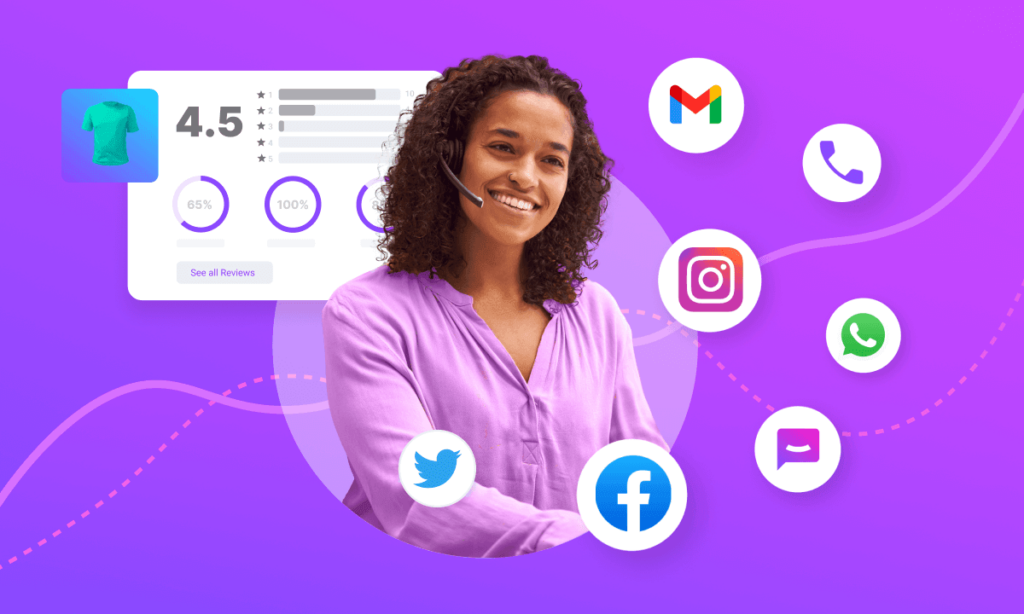 Providing excellent customer service is the key to boosting brand awareness and enjoying long-lasting loyalty from consumers who shop with you. Here are some stats that highlight the need to put excellent service at the center of your strategy.
Only 19% of customers say that customer service today exceeds their expectations. (Gnani)
82% of customers will spend more money on online brands that deliver excellent service. (Gnani)
90% of American shoppers use customer service as a deciding factor in whether to do business with a company. (eDesk)
61% of customers would switch to a competitor after just one bad customer service experience. (Oberlo)
94% of customers say they're more likely to purchase from a brand again after a positive customer service experience. (Oberlo)
It takes 40 positive customer service experiences to make up for a bad review. (MeteorSpace)
89% of companies with significantly above-average customer service perform better financially than their competitors. (MeteorSpace)
Happy customers who get issues resolved tell about 4 to 6 people about their experience. (HelpHouse)
Businesses lose more than $75 billion per year because of poor customer service. (Fortunly)
88% of customers have higher expectations today than ever before. (Tidio)
59% of consumers say they have higher customer service expectations than they did just one year ago. (Netomi)
48% of customers report experiencing lackluster customer service online. (Blogging Wizard) This means if you provide exceptional service, you're more likely to stand out from the crowd.
Final words
So, there you have it! Armed with the latest in eCommerce research, you can use these stats to shape your own eCommerce strategy going forward.
Knowledge is power, and the more you understand the market, the better you can outperform your competitors.
If you're looking for another way to leave your competitors in the dust, try providing the best eCommerce experience possible with a help desk that makes managing your customer interactions easier than ever.
Streamline your tasks, boost your conversion rate, and secure a killer brand reputation with eDesk, the no.1 help desk for eCommerce businesses. With a live chat feature, smart inbox, innovative automation, and centralized support, you'll enjoy unparalleled results.