The world of online sales and marketing is evolving all the time. SaaS-based eCommerce (Software as a Service) is an excellent way for the average seller to keep up. However, there are many choices out there – so what platform should you choose? Does it make a difference??
Which one is best for you and your business? That's a personal choice to make before you commit to one platform or another.
A healthy ecosystem is crucial to a good eCommerce platform, and it's one of the first things prospective customers look at. Does the platform have a good reputation and good user reviews? Has it been around for a while? Is it trustworthy – will it do what you need it to do? Does it offer plenty of integrations? Does it have technology partners, and so on?
These are all questions you'll need to ask before looking into an eCommerce platform – these platforms can make or break your business. Global platforms are often more reliable and far-reaching than local ones, but this doesn't mean you should rule out good eCommerce platforms.
Shopify Plus and BigCommerce are two of the top-rated SaaS platforms out there, and both are worth considering if you're thinking about investing in your business. If you already use Shopify Plus, consider checking out our Helpdesk for Shopify.
So, with no further ado, let's dive right into Shopify Plus vs BigCommerce Enterprise.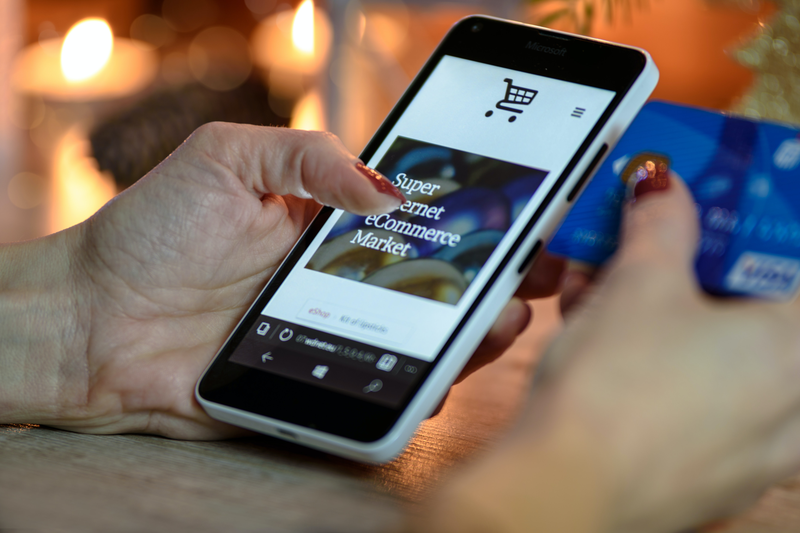 TL;DR: an Overview
BigCommerce focuses mainly on the SMB market, offering plenty of resources for your online store. It's good value for money, is growing fast, and has a huge customer base.
Shopify Plus is a well-established SaaS platform that hosts many big brands. While generally pricier than BigCommerce, it has a strong integration network and solid proof of performance that makes it good value for money.
Shopify Plus and BigCommerce are fairly evenly matched when it comes to services and even efficiency. Of course, that's not to say that neither of them has the advantage in certain areas.
Both platforms are proven to be effective; choosing the best for your business depends on which features you prioritize more.
In this article, we'll compare a few key elements of both Shopify Plus and BigCommerce, including:
SEO Flexibility (a must for all online sellers on just about any platform
Automation (from multi-store management to handling smaller businesses, automation is key)
Integration
Ease of use
Customer reviews
So, if you're interested in an in-depth comparison between these two juggernauts of SaaS-based eCommerce, read on.
What is BigCommerce Enterprise?

BigCommerce Enterprise is a well-established platform option that's been around for years. Like Shopify Plus, BigCommerce Enterprise is part of the larger BigCommerce platform.
The main BigCommerce platform focuses mainly on the SMB market, and it's known as a useful platform with plenty of resources for your online store (apps, third-party solutions, and so on) — all at a surprisingly low price.
BigCommerce Enterprise offers higher-quality resources with plenty of extra features. Designed to handle a higher volume of traffic, it's aimed toward more complex retailers. BigCommerce Enterprise is the next tier up and can offer a lot more than the basic BigCommerce platform.
Essentially, if you need a stronger, bigger platform for a large business, you might want to consider investing in BigCommerce Enterprise, rather than the standard BigCommerce platform.
What to Know About BigCommerce Enterprise
We'll take a closer, more in-depth look at what BigCommerce Enterprise can offer later in the article, especially when measured against Shopify Plus. But here are a few key things to know about BigCommerce Enterprise before you invest:
Bang for your buck
BigCommerce Enterprise is a good-quality eCommerce platform with plenty of features and resources, but it also has a low cost of ownership – meaning that you don't need to spend too much.
Of course, any eCommerce platform is always going to cost – we'll discuss the pricing later on. But like any investment, you'll need to spend money to get the tools you want.
BigCommerce Enterprise isn't the cheapest of eCommerce platforms, but neither is it the most expensive.
Plenty of established customers
The first thing you should do when researching a new prospective SaaS platform is to check out how many existing customers they have.
Are the customers similar to you? Are their businesses similar? That can give you a good idea as to how well you and the new platform will fit together. BigCommerce Enterprise has plenty of B2B and B2C clients, including a lot of well-known brands.
Growing fast
As the world of eCommerce changes, it's important that your SaaS platforms keep up. You'll want to see growth in your platforms in order to keep up with the ever-changing world of online sales.
BigCommerce Enterprise is growing quickly and extending into Europe. They're also collecting more big-name brands as customers, which is a very public way of announcing to their clients that they know what they're doing. A healthy ecosystem is essential to a good SaaS platform.
The History of BigCommerce Enterprise
BigCommerce has been around since 2009, founded by Eddie Machaalani and Mitchell Harper. It was designed to create a platform for small and averagely-sized businesses. Later, BigCommerce Enterprise was launched in 2015 as a solution for more complex and high-volume retailers.
Since then, Bigcommerce has gone from strength to strength. It isn't quite as international as Shopify Plus, but it's certainly well known and well used in Northern America.
If your business has more complex requirements, BigCommerce Enterprise can offer resources and functions for you.
What is Shopify Plus?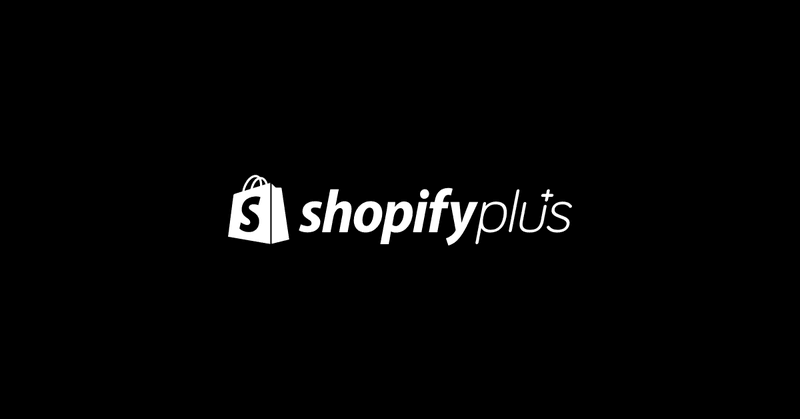 Shopify Plus is another well-established SaaS platform, part of the original Shopify platform. Shopify has been around for a little longer than BigCommerce and has a well-documented following of big-name brands (Gymshark, Decathlon, and Kylie Cosmetics, to name just a few).
The original Shopify platform is mostly focused on SMB users, although it is strongly branching out towards B2C users. Shopify has a stronger ecosystem than BigCommerce, and it leans more towards fashion brands and other similar clients.
Shopify is also more global than BigCommerce. It's well-known in the global market, with its highest volume of customers being in the UK, North America, and Australia.
What to Know About Shopify Plus
So, what can Shopify Plus offer you? We'll discuss the ins and outs of Shopify's services later in the article. But for now, let's take a look at their key selling points.
You'll get your money's worth
Like BigCommerce, Shopify Plus offers plenty of resources and functions for a reasonable price. You can be sure that you're getting bang for your buck.
Shopify Plus is a little more expensive than BigCommerce, but it has a more developed ecosystem and a style that works better with artists, fashion designers, and clothing stores. Don't worry — your Shopify payments are definitely worth it.
A strong integration network
Integrations really aren't optional anymore at this stage. You should be able to integrate your SaaS platforms with other apps and services, and if a platform doesn't offer plenty of integrations, it can actually be a dealbreaker.
Fortunately, Shopify Plus offers plenty of integrations, allowing you to scale and integrate your platform however you like.
We'll discuss more about these integrations later in the article.
Proof of performance
Shopify's high-profile clients and impressive track record let us know that they can make good on their promises and keep their clients.
A strong and impressive history
While time doesn't necessarily equal quality, the knowledge that a platform is well-established and well-documented provides reassurance that they know what they're doing and have plenty of experience.
The History of Shopify Plus
Shopify was established in 2006 when Tobias Lütke, unhappy with the available eCommerce platforms (we've come a long way since the mid-2000s!) created his own eCommerce platform.
While Shopify was initially designed for small businesses, it soon became very popular, leading to its creators realizing that they would soon have to handle higher volume merchants. To meet this demand, Shopify Plus was launched in 2014.
Shopify Plus was designed to handle larger and more complex retailers. Since then, Shopify Plus has gone from strength to strength and continues to be the top choice for fashion and clothing retailers. Shopify payments often cover much more than the base fee, and include themes, customer support, and many other benefits.
A History of Competition: Shopify Plus vs BigCommerce Enterprise
BigCommerce and Shopify have been in competition with each other for years; the idea of Shopify Plus vs BigCommerce Enterprise is not new. The services they offer are similar– but not identical. At first, Shopify had the advantage in a global marketplace – but it struggled to handle high-volume retailers. Shopify payments are often more expensive than BigCommerce, which is a big consideration for a newcomer to the world of eCommerce.
BigCommerce is quickly catching up, and the two platforms are pretty close in quality and services. However, there are differences.
Shopify has a good SMB base, more clients, and an incredible app marketplace.
BigCommerce is smaller and less global, but they offer more complex services which can attract larger, high-profile retailers.
Services: Shopify Plus vs BigCommerce Enterprise
So, how do Shopify Plus and BigCommerce Enterprise compare when it comes to services, functions, and products? When taking a look at Shopify Plus vs BigCommerce Enterprise, are there noticeable glaring holes and missing pieces to their services?
Let's find out.
Next, we'll take a look at some crucial elements of a SaaS platform, before comparing both together.
SEO Flexibility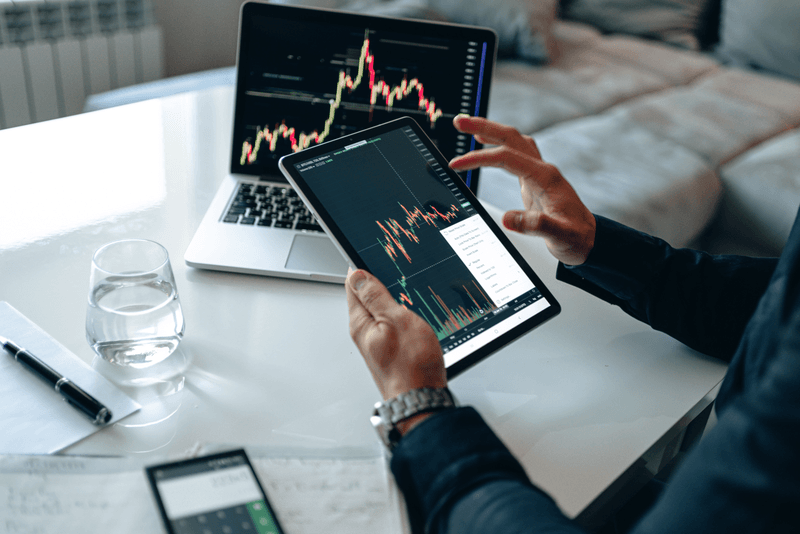 SEO keywords are the cornerstone to successful online sales, and there are a lot of tips and tricks to use in order to boost your stats and increase your sales. We know that to attract attention to our products and websites, we need to use proper SEO.
However, some platforms only give limited flexibility on SEO. That means that while you can change some elements, you may not be able to adjust the coding or other set functions (like URLs).
This is where BigCommence outranks Shopify Plus. The native SEO functions on both platforms are good, but BigCommence allows for more flexibility and change.
For example, BigCommerce allows users to edit the overarching URL format and also change the way the categories work, allowing for a parent-and-child relationship in the categories.
If you're a small business, being able to deeply edit SEO in this way may not be high on your list of priorities. However, more hands-on business owners and larger business owners might enjoy the freedom.
Product and Catalog Management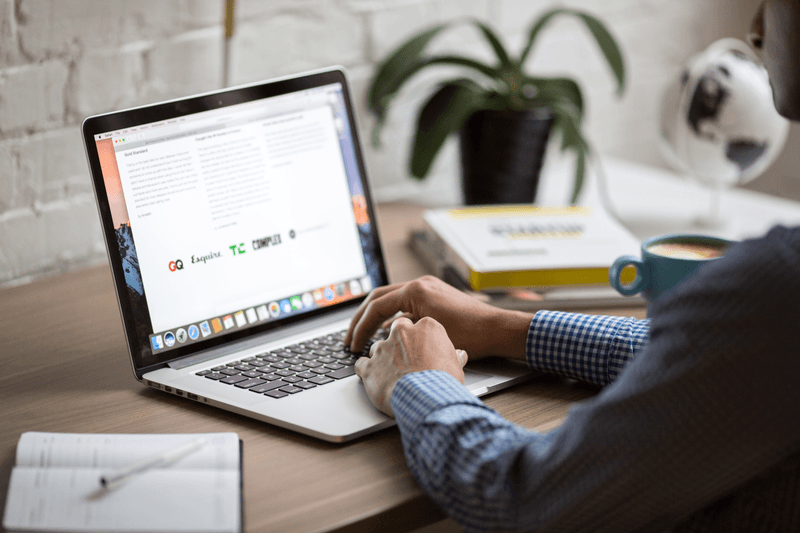 The way you manage and catalog your products will make the difference between customers being able to easily browse your site to find what they want and giving up in frustration.
You also need to frequently update your product catalog to make sure you're selling things that still have a market. The way you list and organize your products might not change much from other platforms. For example, you'd want to list your products in a clear, organized way, with good product images, concise product descriptions, and more.
This won't change, regardless of whether you sell on Amazon or on another eCommerce site.
However, each eCommerce site may give you different options or set up its product catalog in a slightly different way.
This will have a direct impact on how well your sales will do and how much much money you'll make.
There are two main considerations before choosing a product catalog: how complex your product catalog is, and how many third-party systems you want to integrate.
Shopify Plus has a fantastic product catalog for small or medium-sized businesses, ideally with a simple set of products to sell. Adding, editing, and listing products on Shopify Plus is simple and straightforward. You use a simple interface to set up the description for each product, then you're ready to go.
However, problems pop up if you have complex products, as Shopify and Shopify Plus do have limitations on how many combinations you can use in product descriptions, as well as a 100 SKU variant cap.
Don't forget, you must be able to navigate your product catalog too — and this can be tricky if you have a large inventory and multiple stores.
The more complex the product catalog is, the easier it is for customers to find exactly what they want. Make sure you know how to properly write product descriptions – it's not as easy as you might think.
Admin
Don't get too lost in the fun of designing and managing a new website – there's boring stuff to do, too! Admin is a necessary part of keeping your business going, and your SaaS platform can make it harder or easier, depending on which one you go for.
Automation can take away from some of the admin work, but it's good to review your products yourself, rather than trusting it to automation.
After all, these products are the crux of our businesses, and it's important to remember to review the product catalog frequently.
Shopify Plus can be a little tricky for managing your products if you own a large business. Its product catalogs, tags, meta fields, and option sets are more restricted and designed for smaller business users.
BigCommerce makes many admin tasks easier. It allows you to create option sets and has a more complex product catalog.
However, both platforms have clean, easy-to-use admin interfaces.
Ease of Use
Both BigCommerce and Shopify are designed to be intuitive and easy to use. They boast clean admin interfaces and user-friendly features. When it comes to usability and platform structure, however, Shopify has the extra edge — it's just that little bit more user-friendly and easy to use.
Both platforms are designed to allow users to streamline and edit their content, features, apps, and automation. These adjustments are fairly easy to manage, although they can be more complex depending on how large your business is or how many changes you want to make.
If you find that you're struggling with either platform, both Shopify Plus and BigCommerce Enterprise have 24/7 customer support available. They'll talk you through using your dashboard, managing your stats, and even more complex issues to do with coding and customization.
Growth and Extensions
Any good marketing platform should provide good extensibility and show evidence of growth. Nobody wants a platform that can't integrate with anything else, won't provide extensions, and doesn't change.
Both Shopify and BigCommerce have shown that they're willing to grow and adapt. They've made a lot of changes over the past few years, and BigCommerce in particular is concentrating heavily on headless architecture.
BigCommerce has also come in leaps and bounds when it comes to integrations and the international market. This is a sure sign that the platform is keeping up with the latest trends in the evolving world of eCommerce.
Extensions can be added to both platforms, such as Enterprise Solution. However, since BigCommerce is more focused on complexity over innovation, you may be able to add more extensions there.
Automation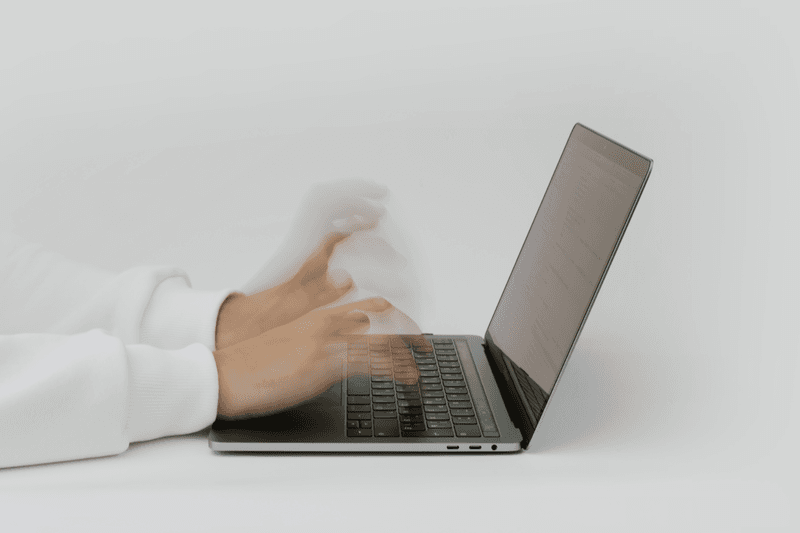 Automation is a key part of a SaaS platform, allowing certain things to be done automatically: confirmation emails, automated tasks, and workflow creations. Both platforms do have a standard level of automation available, but this is where Shopify Plus really shines.
Shopify Plus uses Shopify Flow, which allows the user to automate notifications, as well as customer/product tagging, fraud management, product management, order management and much more.
Shopify Flow is also integrative, allowing you to partner with other apps and services. Shopify has access to Shop Pay, a one-click checkout similar to Amazon's one-click buy button.
Shop Pay does count as an automation, saving time by prompting a customer into making a purchase. Automated tasks can also provide surveys and ask for reviews from customers — don't forget about the customer!
Integration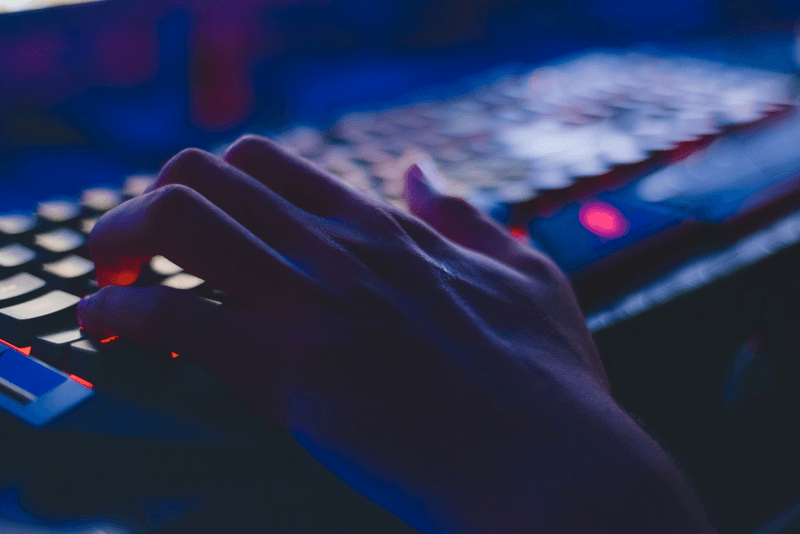 Both Shopify Plus and BigCommerce are able to integrate with a lot of different systems, including Automated Manifest System (AMS), Point of Sale, (POS), and Order Management Software (OMS). These systems are all necessary to an organized and functioning online sales system.
However, when it comes to going above and beyond the basic level of integration expected, Shopify definitely has the upper hand. Shopify Plus has a larger integration ecosystem, with many systems partnering solely with Shopify Plus agencies.
BigCommerce is catching up when it comes to integrations, and they also boast faster API — 400 API calls per minute as opposed to Shopify's 10 calls per minute. This means that something that takes only a few minutes on BigCommerce could take significantly longer on Shopify Plus.
User Reviews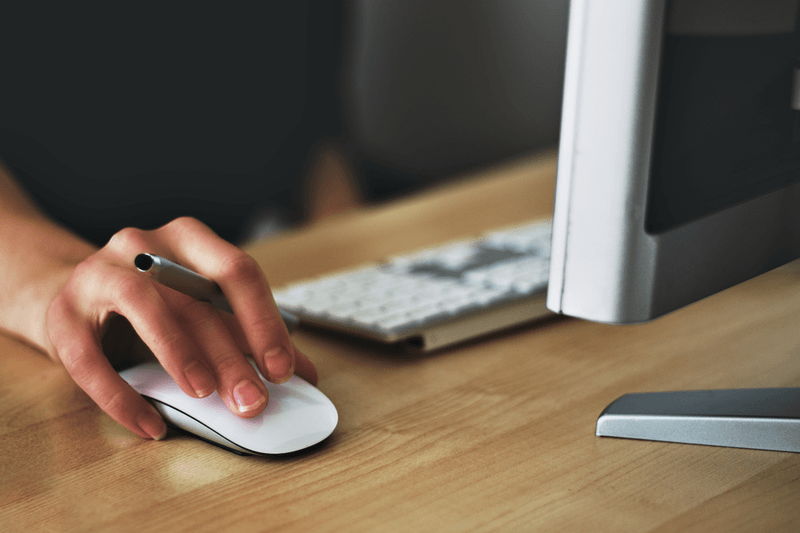 It'll come as no surprise to hear that both BigCommerce Enterprise and Shopify Plus have glowing reviews from users.
Shopify Plus has been given 4.8 out of 5 stars on one review website, with users claiming that it's great for beginners, efficient, and customizable. BigCommerce Enterprise was given 4.4 out of 5 stars on the same website, and was described as expandable, powerful, and efficient.
The cons that customers mentioned usually revolved around the price — feeling as though either or both platforms were too expensive for the services they offered.
Other criticism mentioned specific apps or services that one of the platforms couldn't integrate with. Some felt that the platforms were too complicated to use.
Overall, however, the reviews were very good, with most customers happy and satisfied with the service they were given.
It's a good idea to reach out to your customers for feedback — this is what other prospective customers will check online before they do business with you. You can create customer feedback request templates, asking customers what they liked about the experience, and what they think can be improved on.
Don't let fear of a negative review stop you. If there is a problem with your product or service, it's best to find out now so that you can deal with it. Creating automatic, one-size fits all customer templates is a good way to reach every customer you deal with.
You can also add frequently asked questions to your product's website page if a particular problem, complaint, or query pops up in the customer reviews. Be sure to read through the customers' reviews regularly, if you can. Customers are the lifeblood of a business, and it's crucial to keep your fingers on the pulse.
Ignoring problems will only drive customers away!
B2B and Wholesale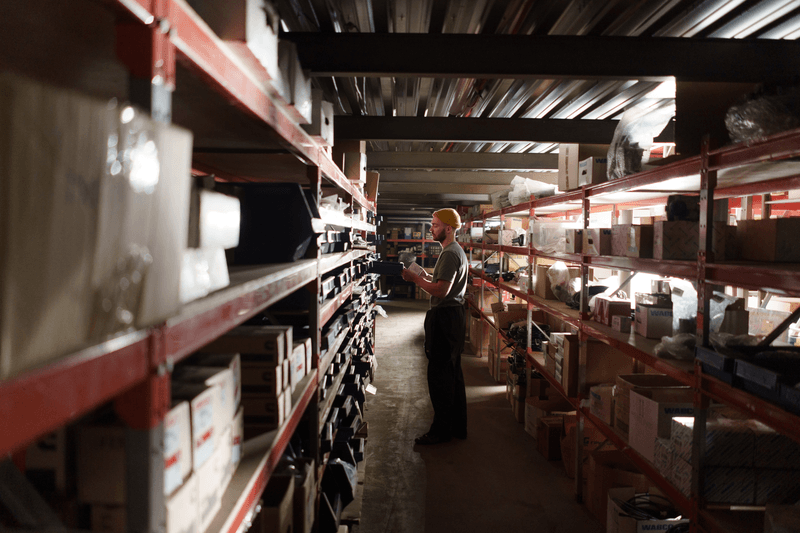 B2B and wholesale are BigCommerce's areas of expertise. They offer a lot of extra support for wholesale retailers, including:
Customer list support
Quote and purchase order support
Price list support
Payment terms and credit limits
Wholesale shipping rates support
Tiered pricing
Purchase limits adjustability
Shopify Plus is catching up, however. They're increasing what they can offer to wholesale retailers. In fact, Shopify Plus does offer some of the extra features listed above, just not as powerful or complex as BigCommerce. For a wholesaler, this may make BigCommerce a better choice.
Wholesalers and other bulk sellers face unique problems in the world of eCommerce, and it's important for a wholesaler to choose an eCommerce platform that suits them.
Promotions
Both Shopify Plus and BigCommerce can offer plenty of promotions and discounts. Giveaways, promotions, and discounts are all useful tools in a seller's arsenal, but sometimes it can be difficult to process a discount through an automated site.
Shopify Plus uses Shopify Scripts, which allows users to create their own customizable discounts and promotions. While Scripts is very useful, it does have its limitations – for example, a seller can only use one script in each category at a time.
BigCommerce doesn't use a system like Shopify Scripts, but it does support over 70 different discounts and promotions.
Cost of Use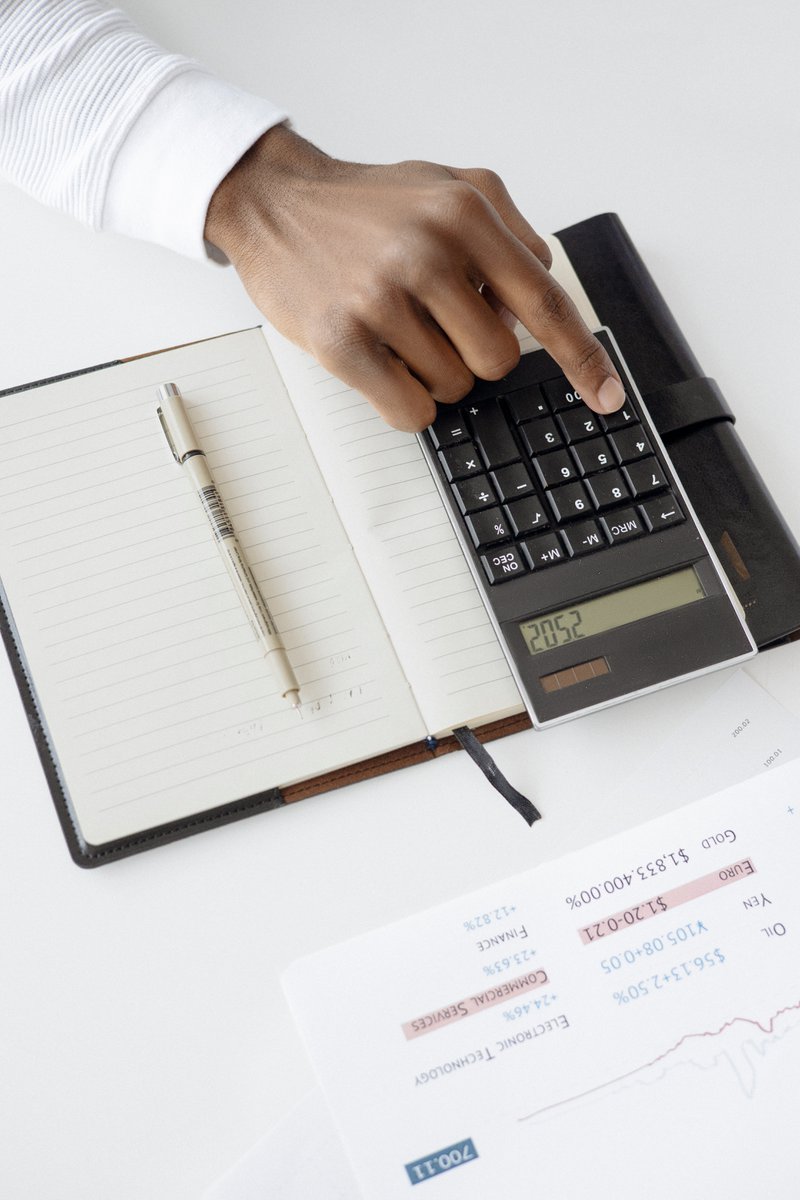 We'll discuss the price of both platforms in greater detail later, but for now, we can say that Shopify Plus does cost more than BigCommerce at its base rate. However, there's a lot more to a SaaS platform than its base rate. Depending on how much you want to get out of your platform or even how much money you make, your price may vary.
It's important to count the cost — is this platform going to save you money, make you money, or cost you money?
Which One Does Better?
So, which is the better SaaS platform?
That depends on what you want to get out of your platform. Shopify Plus and BigCommerce Enterprise are both tools — similar, but not exactly the same.
For example, if your business is in the world of fashion and you want a unique, customizable site that allows you a lot of freedom, Shopify Plus could be the platform for you. If you're a wholesaler who prefers to dive right into the coding, then you might want to try BigCommerce.
Shopify Plus is for innovation, and BigCommerce Enterprise is for complexity.
Pricing
Before you rush off to sign up for either Shopify Plus or BigCommerce Enterprise, it's important to work out how much these companies will do for your business. That means weighing up the cost of their services against the price.
So, how much do these platforms cost? Let's find out.
How Much is BigCommerce Enterprise?
To get custom pricing, you'll need to contact BigCommerce directly. However, we know that their base rate is $1000 a month. BigCommerce calculates your fees based on your sales; costs can go up to around $15000 a month, depending on what services you use and how much money you make.
There are also some other fees, such as a credit card processing fee which starts at around 2.9% plus $0.30 per transaction. This applies if you use the standard payment option. You can also pay for premade themes, which cost between $145 to $235, plus a development fee if you wish to customize your theme.
How Much is Shopify Plus?
Like BigCommerce, if you want to know the exact price for your business, you'll need to contact Shopify directly. The base rate for Shopify payments is $2000 per month, with an upper price of $40000 per month. Once you earn more than $800k per month, the pricing model becomes revenue based.
Shopify Plus' credit card processing fee is lower than BigCommerce's, at around 2.15% plus $0.30 on domestic transactions on Visa and Mastercards. It gets more complicated for transactions involving other cards.
Shopify's pre-made themes are cheaper than BigCommerce's, going no higher than $180. However, if you want to customize your theme, you will have to pay development costs.
Shopify Plus vs BigCommerce Enterprise: The Pros and Cons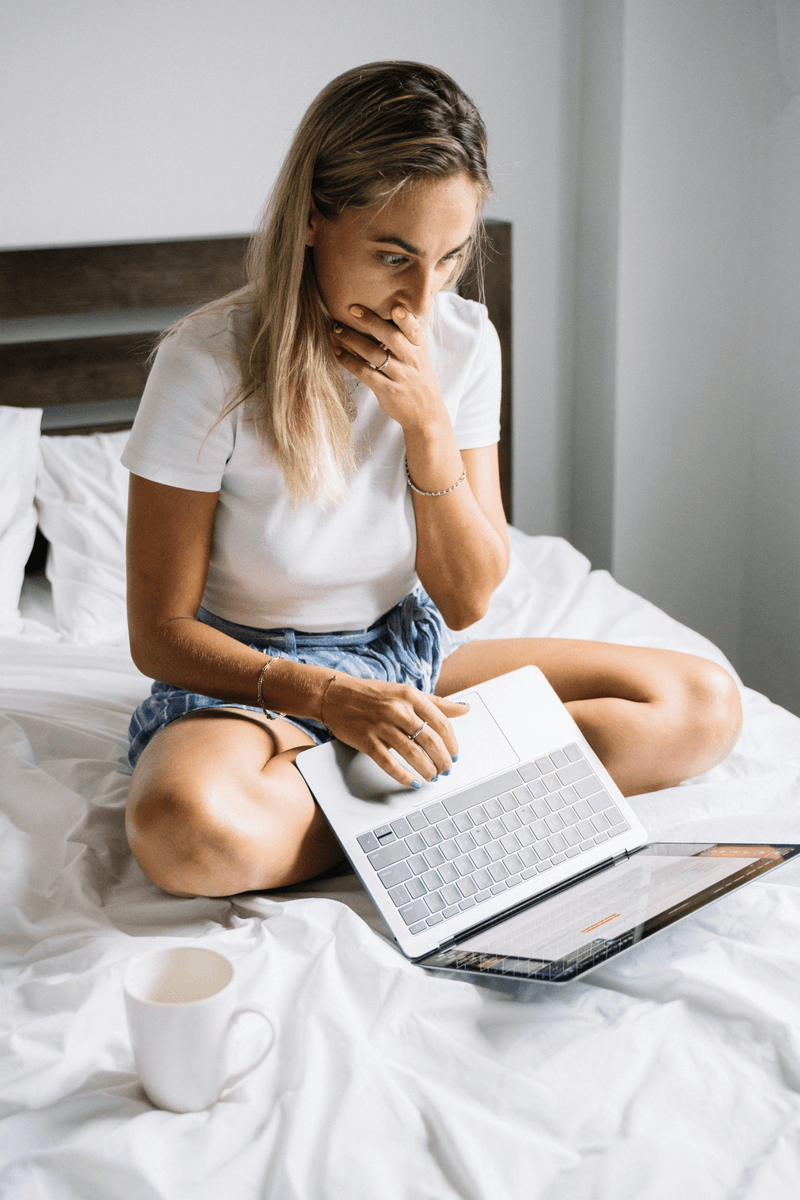 So, is Shopify Plus for you? Should you try BigCommerce Enterprise?
First, let's sum up what we've discussed and weigh the pros and cons.
Shopify Plus: The Pros and Cons
Pros:
Easy to use
A well-established ecosystem
Designed for innovation, giving users extra freedom
Plenty of integrations and technology partners
Cons:
Less flexible SEO control
Not ideal for managing multiple stores
Less complexity than some competitors
BigCommerce Enterprise: The Pros and Cons
Pros:
Plenty of SEO customizations available
Significantly faster API speeds
Plenty of variants/product options
Better for businesses with complex products
Cons:
Not so well-established and international as some competitors
A smaller app marketplace
Not quite so easy to use as other platforms (like Shopify Plus)
The next thing to do is to decide whether BigCommerce or Shopify is right for your business. Both platforms are expensive but extremely effective, and each one has its strengths and weaknesses.
Overall, Shopify Plus is better for beginners, innovators, and artists, but BigCommerce Enterprise is better for wholesalers and those with multiple stores and complex products. It's a good idea to crunch some numbers before you consider investing, and then reach out to the platform of your choice for customized pricing.
Frequently Asked Questions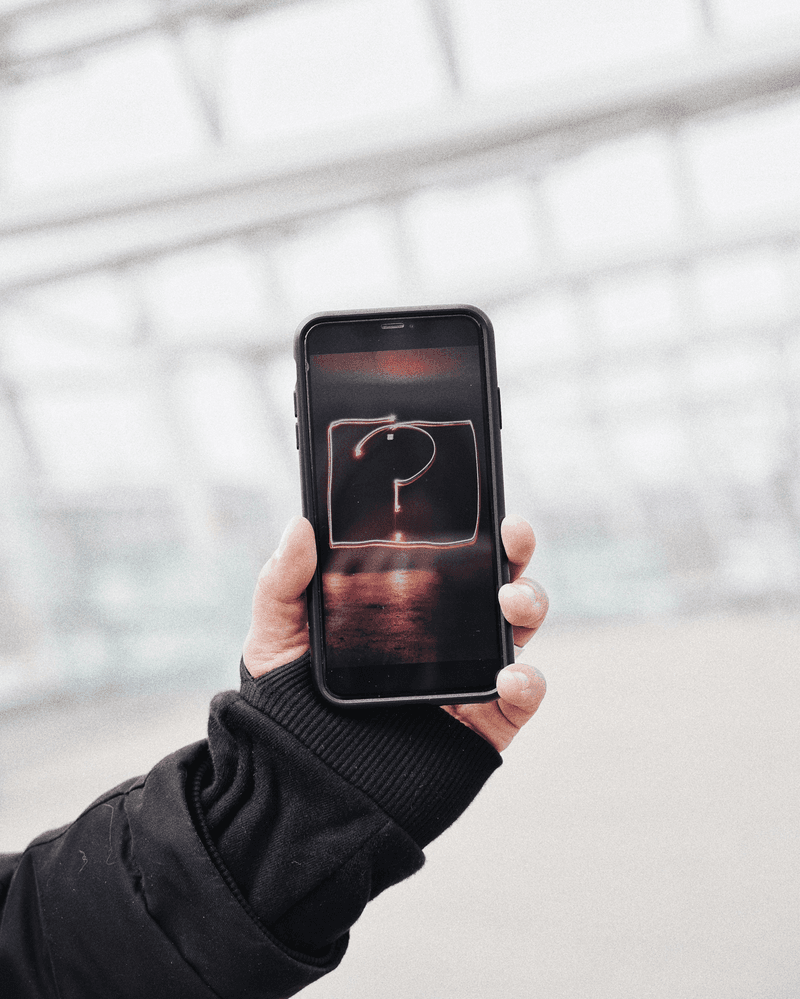 SaaS-based integrative platforms can be very complex. Especially if you're just starting up, you probably have a lot of questions. Let's take a look at some commonly asked questions about Shopify, BigCommerce, and more.
Do you need Shopify Plus for B2B?
B2B business models involve doing everything your business needs from one place. For most of us, that just means a home office, a laptop, and a good automation platform. In fact, it's even possible to run your business from your phone or mobile device on the go – so be sure to consider mobile users when you set up your business! And, of course, a good SaaS platform. While you don't need to use Shopify specifically to run a B2B model, the extra B2B features aren't available on Shopify Basic – you'll need to upgrade to Shopify Plus if you want to use those features.
Which one costs more?
Costs can quickly rack up, and as each business gets customized pricing, it's hard to say with certainty that one platform is more expensive than the other. However, the rough pricing guidelines for Shopify payments start at $2000 monthly and are capped at $40000 monthly. Whereas BigCommerce starts at $1000 per month and rises to $15000.There are also additional fees and charges within the plans that you should consider (like paying for themes and customization fees)So, overall it seems that Shopify Plus costs more.
Can you manage multiple stores with BigCommerce?
Yes, BigCommerce does allow you to manage multiple online stores at once. You can manage all of your stores at the same time or separately, all from your BigCommerce dashboard. While you can manage multiple stores on Shopify Plus, BigCommerce is noticeably easier and complex enough to handle things such as different products in different stores.
What is the best eCommerce platform?
Both BigCommerce and Shopify are found on lists of the best eCommerce platforms, but other great eCommerce platforms include Zyro, Wix, Squarespace, and more. There's no doubt that eCommerce is our future; it boasts the absolute best business opportunities around. Do your research before committing to one platform, and make sure you know what sort of costs you can expect. It's a good idea to observe other eCommerce businesses and see how they do things. While your business should be tailored to your product and your needs, that doesn't mean you can't pick up a few tips from experienced sellers.
Conclusion: Shopify Plus vs BigCommerce Enterprise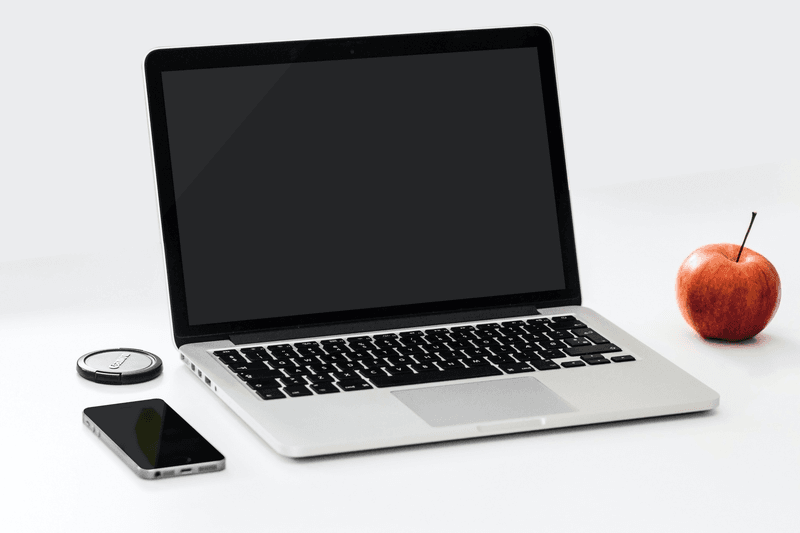 It's clear that both Shopify Plus and BigCommerce Enterprise are powerful and effective tools to help your eCommerce business grow. So far, Shopify Plus is growing faster than BigCommerce, and Shopify Plus is also more well-established. This can be seen in usership numbers. BigCommerce is based mostly in North America, whereas Shopify enjoys a more global market.
Shopify Plus is better at innovation, allowing its users more freedom. It's good for beginners, and while its monthly cost is higher, the extra fees inside the plan (for example, buying themes) tend to be cheaper. However, Shopify Plus does struggle more with complex products and multiple store management.
When it comes down to Shopify Plus vs BigCommerce Enterprise, it's simply a case of what features you prioritize more – or which ones are best for your business.
BigCommerce Enterprise is more powerful and complex, but is further behind Shopify Plus in terms of integration, technology partners, and establishing an ecosystem.
So, which platform is the perfect fit for you and your business? Well, that depends on you — your budget, your product, your vision.