Have you successfully grown your online business in your home country? Are you looking for new marketplaces to reach more customers? Then it could be time to start selling internationally and you should look no further than France.
You might be thinking that France would be a challenge too far considering the language barrier, but the global eCommerce industry is becoming more and more accessible by the year and that includes countries where English isn't the native language.
The lingual and cultural challenges still remain, but the growth of online marketplaces and eCommerce software has broken down many of the greater barriers to cross-border trade.
It's simple – for your company to reach its potential, you can't treat borders as limits.
That's why you should be taking advantage of the largest non-English speaking markets in the world. Let's look at why France should be your next stop.
Selling in France
If you're a seller who largely operates in English-speaking countries, you may or may not be familiar with the range of selling opportunities France has to offer.
As a well developed economy and a population with an appetite for shopping, it's no surprise that eCommerce has become big business in France.
The French eCommerce industry to $114.4 billion in 2019 and is projected to reach a whopping $203.5 billion by 2025.
The number of digital buyers in France is growing steadily, with as many as 70.7 percent of the population shopping online in 2020.
An great reason to expand into France is because its shoppers simply won't come to you. An eCommerce Foundation report found that 60 percent of French shoppers don't shop on foreign websites due to a lack of trust. This means you won't be able to fully capitalize on the French opportunity if you don't have a local presence.
The French opportunity is sizeable. A key indication of the growing significance of French eCommerce has been demonstrated by Amazon's recent activity in the country.
The Seattle-based company owned 25 percent of French logistics company Colis Prive as of 2014, and made an attempt to buy the company outright in 2016. It also launched its same-day delivery service – Amazon Prime Now – in Paris in 2016 after purchasing a warehouse in the 18th arrondissement.
Amazon also moved into the French grocery industry by partnering with Monoprix and rolling out a service to its Prime Now members in 2018.
If these moves are anything to go by, it's a sign that Jeff Bezos sees the second largest European country as a burgeoning opportunity.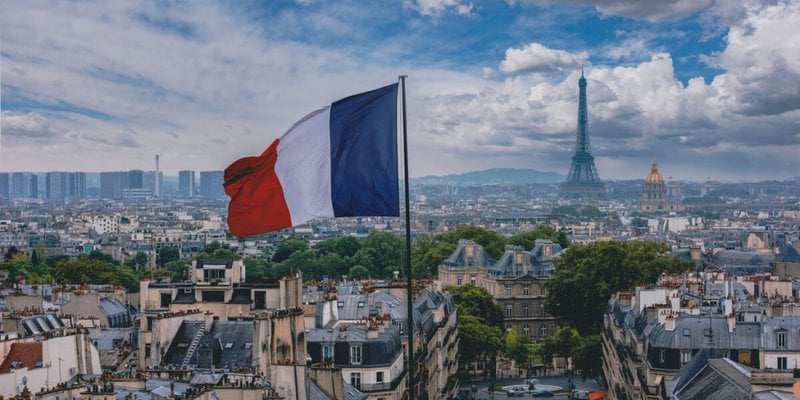 The French marketplaces of choice
If selling online in France is something you're considering, then the next step is to look at the easiest routes of access – online marketplaces.
Amazon France is the most popular eCommerce website in the country, pulling in around 19 million visitors per month.
However, Amazon France is not as dominant as it is in the US and UK. There are a number of French marketplaces which you may not have heard of, that attract large volumes of shopper traffic.
Based on data from Stastica, the most popular online stores in France are:
Amazon FR – €3.351 billion net sales per year
Cdiscount – €2.276 billion net sales per year
Veepee (previously Vente Privee) – €2.274 billion per year
Auchan – €1.635 billion per year
Apple – €839 million per year
Fnac – €784.8 million per year
Amazon.fr
If you're already an Amazon seller, then you know this one pretty well.
Amazon has tailored its hugely successful template to France. Apart from language and localization, Amazon.fr is essentially the same website as any other Amazon marketplace.
Amazon is also one of the easiest marketplaces to start with if you're looking into selling online in France. With a simple registration, you can make use of Amazon's unified European account, providing you with direct access to Amazon's marketplaces in France, Germany, Spain, Italy and the UK.
With 19 million monthly visitors, expanding into Amazon France could represent a relatively easy win. One important step is required – translating your listings into French. You want to utilize translation services like Intercultural Elements to have your listings translated in bulk.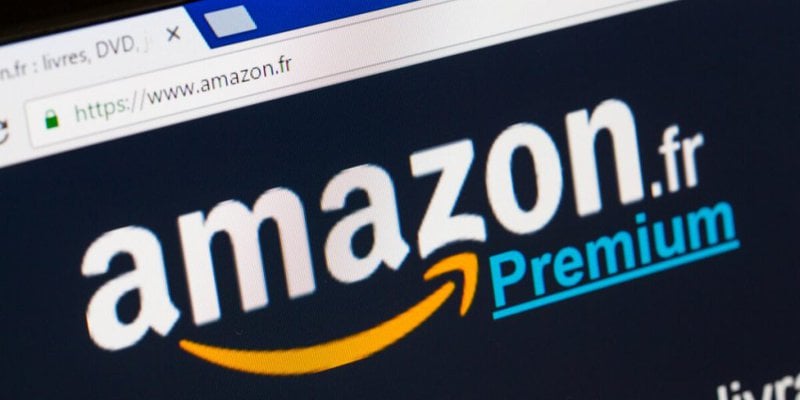 Cdiscount
Cdiscount is France's most popular homegrown eCommerce website and Amazon's biggest competitor.
As its name suggests, Cdiscount has built its reputation as a marketplace that offers best discounts on a range of items, including technology, house appliances, furniture, wine and more.
The French retailer says attracts 20 million unique monthly visitors and turned over €2.671 billion on its marketplace in 2019.
In order to sell on Cdiscount you must apply on their site. Although there isn't a registration or listing fee, you will be required to pay a monthly charge of €39.99. Sales commission depends on the category and varies between 5 and 20 percent.
Interested? You can find out more information about the marketplace and register to start selling here.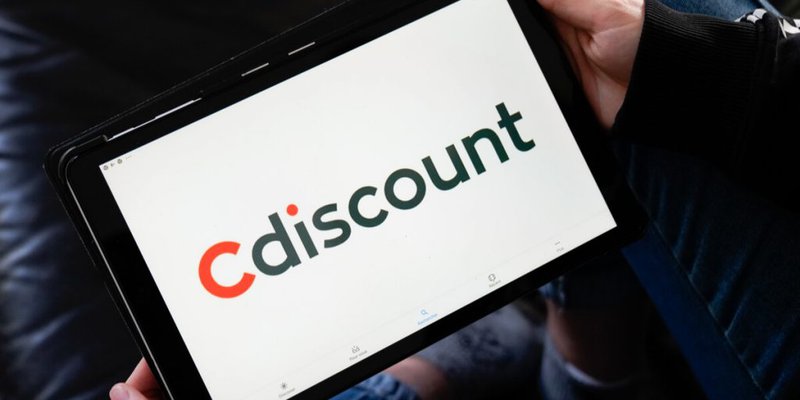 Auchan
Auchan is one of the world's largest retailers which expanded into the world of online marketplaces back in 2015. Whilst Auchan's core business is the grocery and clothing sector, they also feature home-ware, electronics, and sporting goods categories and is open to third party sellers.
You don't have to pay a fee for listing your products on Auchan, but there's a monthly subscription of €49 excluding VAT. The amount of commission you'll have to pay depends on the sale price (including tax and shipping cost).
Auchan claim to receive 364,000 unique visitors every day, so if you're looking to start selling in France, this marketplace is certainly an option worth considering! Find out more here.
Fnac
Fnac is one of the most recognizable retail outlets in France since its founding in 1954 as a seller of cultural and electronic products.
It has become another competitor to Amazon in France, specifically in the media and consumer electronics categories and its merger with Darty in the summer of 2016 consolidated its strength, leading to very strong growth in recent years.
It's safe to say that growing its eCommerce marketplace is a strategic focus of the group, with solid double digit growth in this area in the third quarter of 2019. eCommerce now accounts for 19% of the group's total turnover.
Fnac has invested heavily in creating an omnichannel customer experience in the past number of years. This has involved forging a closer relationship between its 160 stores and online marketplace. If a store is out of stock on a certain product, Fnac's stores send customers to its online marketplace to purchase the item. This encourages in-store buyers to visit – and buy – from its online marketplace.
Fnac's strong store presence in France gives it logistical strength – allowing it to offer a 'click-and-collect' option for buyers to pick up their purchase in-store if preferred. It has also launched a competitor to Amazon Prime, called Fnac Express+. Like Prime, this service offers buyers same-day delivery.
Fnac has expanded its marketplace to Belgium, Spain, Portugal, Switzerland, as well as a host of countries in Africa and the Middle East.
eBay.fr
eBay.fr is one of the easiest places to start selling online in France, especially if you're already selling on eBay.
If you list your products as available for shipping to France, eBay will automatically list that item on eBay France. The auctions site also offers a number of free translation tools, via its app store, to help sellers localize listings for non-English marketplaces.
eBay remains a dominant player in the French eCommerce market, with 8.5 million visitors every month. However, it does have a worthy France-based competitor in PriceMinister.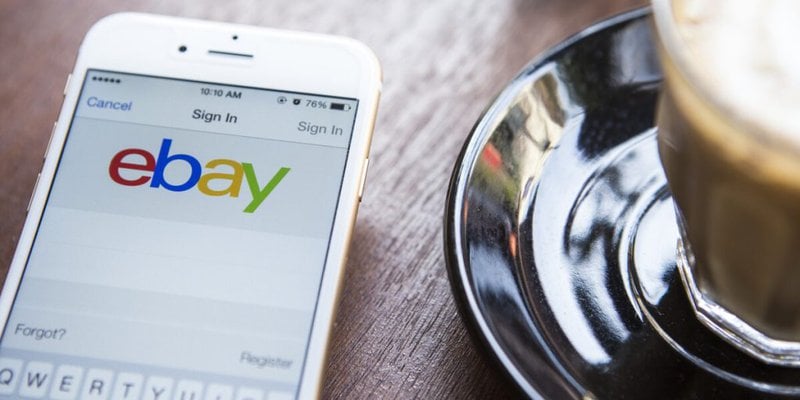 Rakuten (previously known as Priceminister)
Rakuten, previously known as Priceminister is one France's most popular eCommerce websites.
The website boasts 17 million members in France. France makes up one third of its online visitors, and it processes between 30,000 and 50,000 transactions per day.
The level of seller competition is similar to Cdiscount, with 5,000 professional sellers active on the website. It also has a 50/50 gender split from its online visitors, with the average age at 26-50 years old, according to Lengow.
Rakuten is seen as eBay France's biggest competitor, and it shares some traits with the global auction site, like allowing you to customize your storefront.
The challenges of selling online in France
Selling on multiple online marketplaces presents a number of challenges, this is amplified when some of those marketplaces are overseas. Adhering to a marketplace's joining criteria, like setting up as a business in France, or translating the listings for all the products you want to sell in France, are two common challenges to selling online in France and other countries.
The challenge of customer support when selling in France
If you already have multiple selling channels in your home country, you'll know that supporting your customers from multiple touch points can be time-consuming and messy. Add languages you don't understand into that mix, and you've got an arduous task on your hands.
This is why you need good quality eCommerce helpdesk software to simplify the task for you. With eDesk, you can successfully manage customer service from Amazon or eBay, as well as Cdiscount, Fnac, Allegro, Shopify, Prestashop and more – in one simple inbox.
If you're worried about the language barrier, eDesk has you covered in that regard as well. You can expect a lot of incoming questions from your new French customers, but with build in auto-translate features you'll be able to understand and respond in their native language without reaching for your French textbooks!
Final Words
Selling in France is a fantastic way to increase sales and move into a booming market that is likely to grow even further over the coming years. It is not without its challenges – specifically the language barrier – but with the right software and good preparation you can overcome the hurdles and boost your sales significantly.