Attention all Amazon sellers! The marketplace has recently announced that it's tracking a new metric in Account Health: Invoice Defect Rate.
When Amazon declares that it's focusing on a particular aspect of seller performance, it's strongly advisable to sit up and take notice! This is particularly true in this instance, as the marketplace has indicated they're setting an Invoice Defect Rate threshold of <5%. If you drift above this, Amazon will take action and could even suspend your account.
The stakes are certainly high, but there's no need to panic. Let's take a look at Amazon Invoice Defect Rate and how you can ace it without interrupting your day to day processes.
What is Amazon Invoice Defect Rate and why is it important?
Invoice Defect Rate is your share of orders that don't comply with the Amazon Business invoicing policy. The policy states:
"All sellers are required to provide Amazon Business customers with a valid VAT invoice for each order within one business day after order dispatch is confirmed. Sellers that are not required to apply VAT on their sales are required to provide receipts."
So if you don't provide an invoice (or receipt) for a business customer within 24 hours of an order, you're going to get a mark against your Invoice Defect Rate. As mentioned earlier, if the rate creeps above 5% Amazon could suspend your account.
This also applies to credit notes:
"Credit notes on returns from Amazon Business customers must be provided within one business day of return confirmation."
Amazon is taking a hard line on invoices and credit notes due to their commitment to a best-in-class buying experience.
In almost every major announcement the marketplace makes, they are trying to improve the experience for buyers. It's a strategy that has made Amazon by far the biggest online marketplace in the world and will surely serve them well as they take aim at a B2B eCommerce market that's projected to reach $20.7 trillion by 2027.
How to achieve a flawless Amazon Invoice Defect Rate
When orders are flying in, it might seem a daunting task to send an accurate invoice within 24 hours of every order. But thanks to Amazon's VAT Calculation Service and eDesk's native integrations, it can be a completely seamless process.
What is Amazon's VAT Calculation Service?
Amazon's VAT Calculation Service enables you to automatically generate invoices or credit notes within your eDesk account.
These customizable templates will be automatically uploaded to Amazon without you having to lift a finger, ensuring you'll always be within the 24 hour deadline. It also means you won't have to dig around for your VAT number or Product Tax Codes (phew!)
If you'd prefer to send the invoice or credit note in an email, this option is open to you within eDesk as well. It's a fairly frequent occurrence for buyers who are new to Amazon Business to send a message requesting an invoice, so having this option within your eDesk account is a great time saver.
Amazon's clampdown on Invoice Defect Rate doesn't sound as scary when you have this system in place, does it? All you have to do is opt in to Amazon VAT Calculation Service on your Seller Central and customize your template in eDesk.
1. First, simply change your VAT settings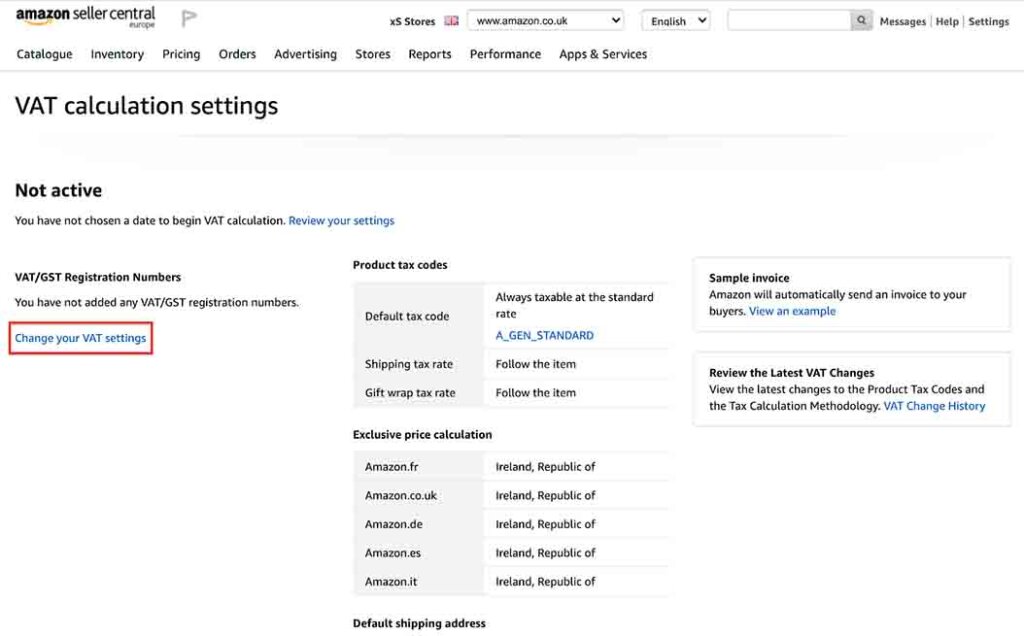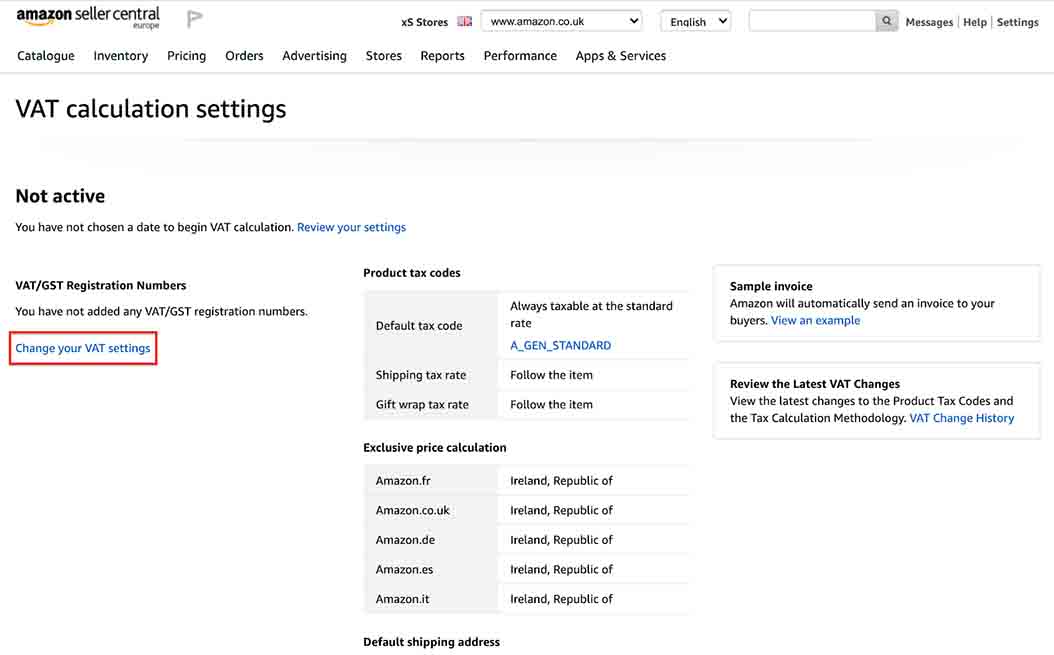 2, Then make sure your tax information is up-to-date.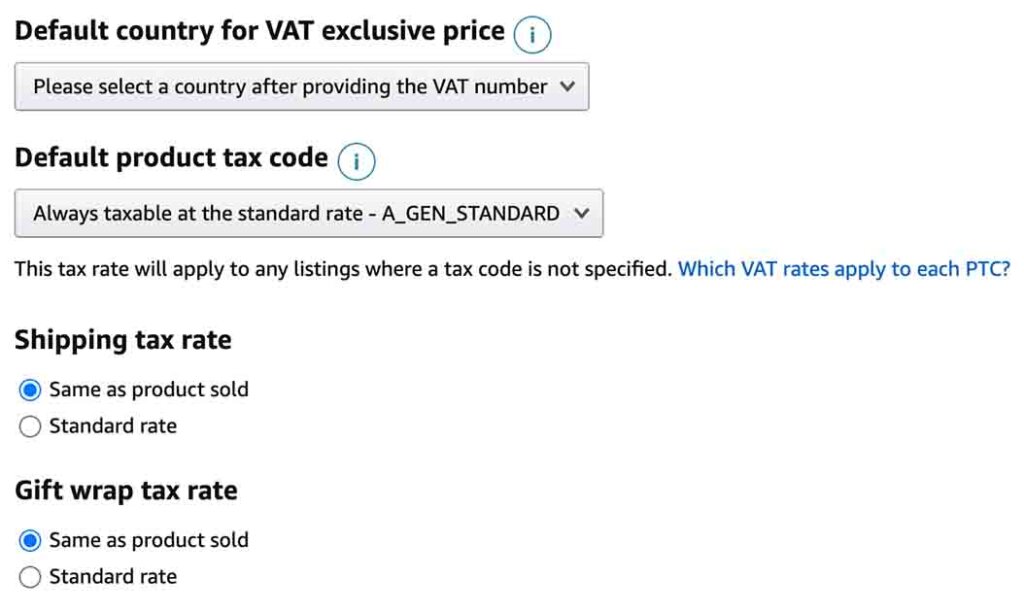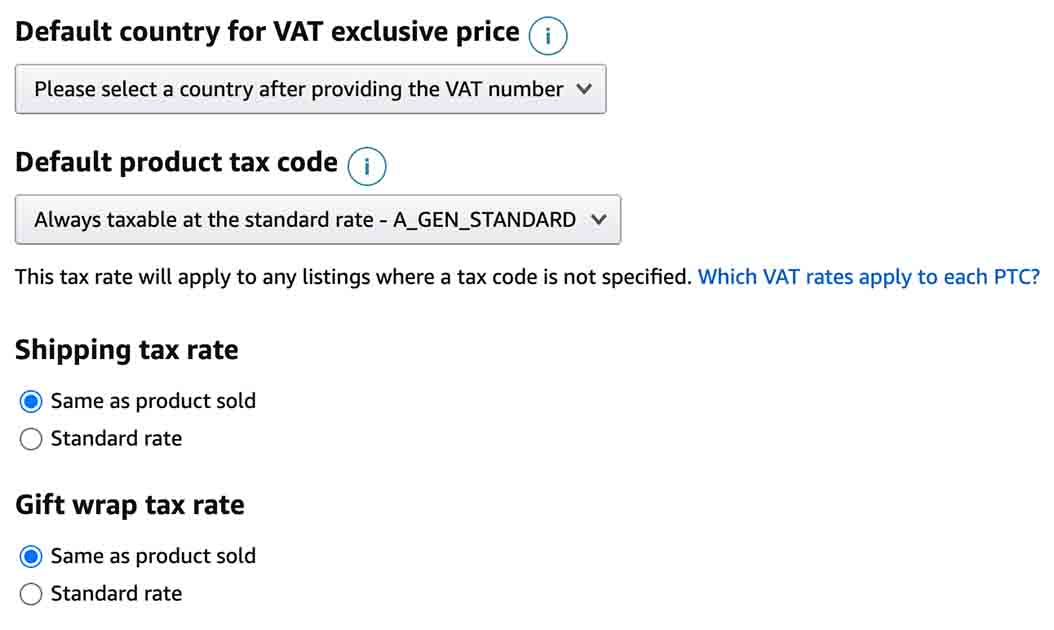 3. Next, customize your invoice in eDesk using the instructions here, and you're good to go! 
Important note: Amazon VAT Calculation Service is currently supported on; Amazon UK, Germany, France, Italy, and Spain.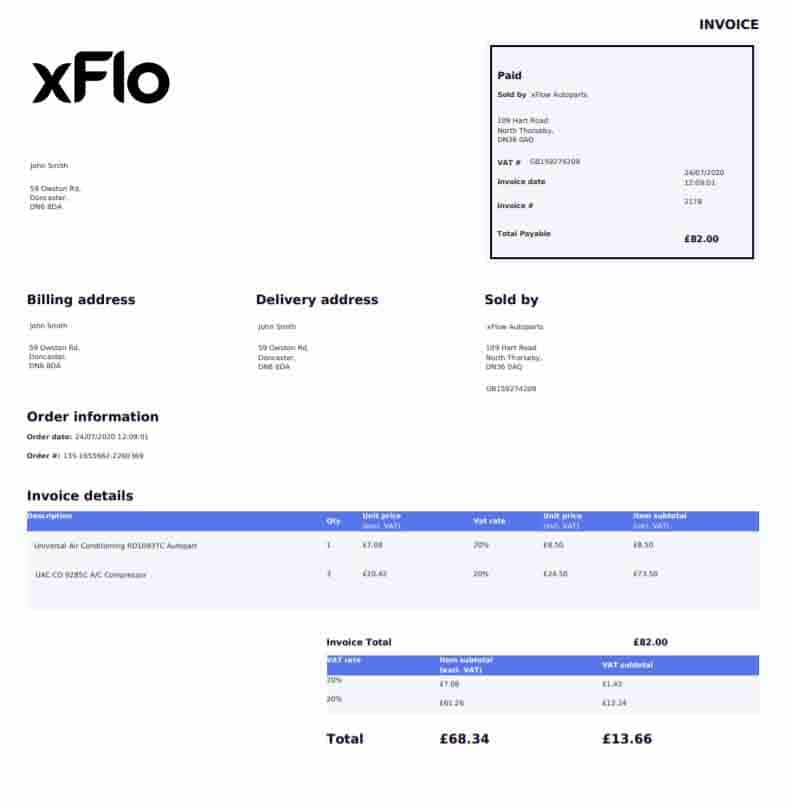 Final thoughts
When Amazon announces they're adding a new metric to Account Health, it sounds alarming. For good reason too, as staying on the right side of Amazon's guidelines is an absolute necessity for many businesses.
Fortunately, it's very straightforward for eDesk users to maintain a flawless Invoice Defect Rate with very little effort. All you have to do is opt in to the Amazon VAT Calculation Service and customize your invoice template in eDesk. Then you can focus on selling, safe in the knowledge your Invoice Defect Rate will be taken care of.