This is a post by Amazon FBA seller, Devan Jordan

When I started my Amazon business I was very lucky in the fact that I had friends around me that also sold on Amazon. I benefitted from their experiences and this saved me valuable time and from making mistakes. What I want to do for you is give you some help too to give you that advantage just like I had. This will benefit you if you sell on Amazon or if you're thinking about selling on Amazon in the future.
So here are my five essential tools and software for Amazon sellers.
1. Amazon Seller Central App
This is number one for a reason. It is the key to saving time and since its update, it now holds all the information you need on the go. This is your on-the-go scanner, sourcing tool, inventory management and price checker. It has a lot of features and is getting more and more with every update so is a real must-have.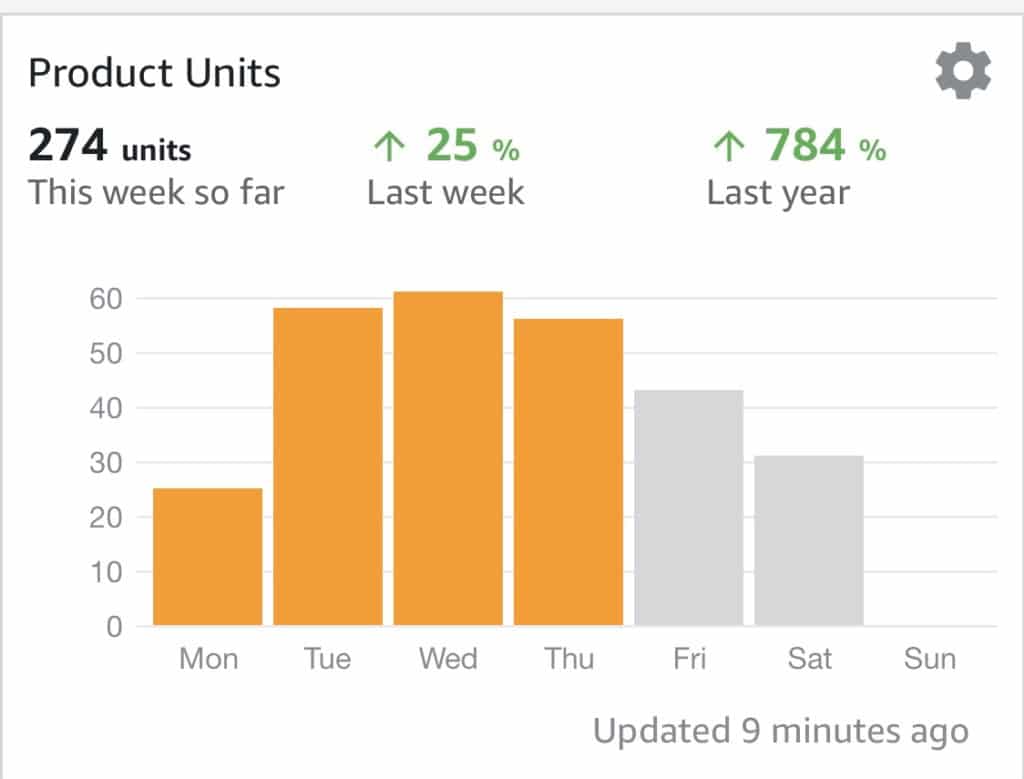 2. Keepa Chrome Add-On
This isn't a necessity as you can also access the Keepa graphs on their website, but the Google Chrome add-on saves a ton of time.
If you don't know what Keepa is and you sell on Amazon, then you should spend some time getting to know it. There is also CamelCamelCamel but I prefer Keepa. It's a website that runs graphs and tracks data of every item on Amazon and can give you price history, sales history and much more for a long period of time. It is huge for knowing whether an item is worth buying and how many of that item and what price you should place that item.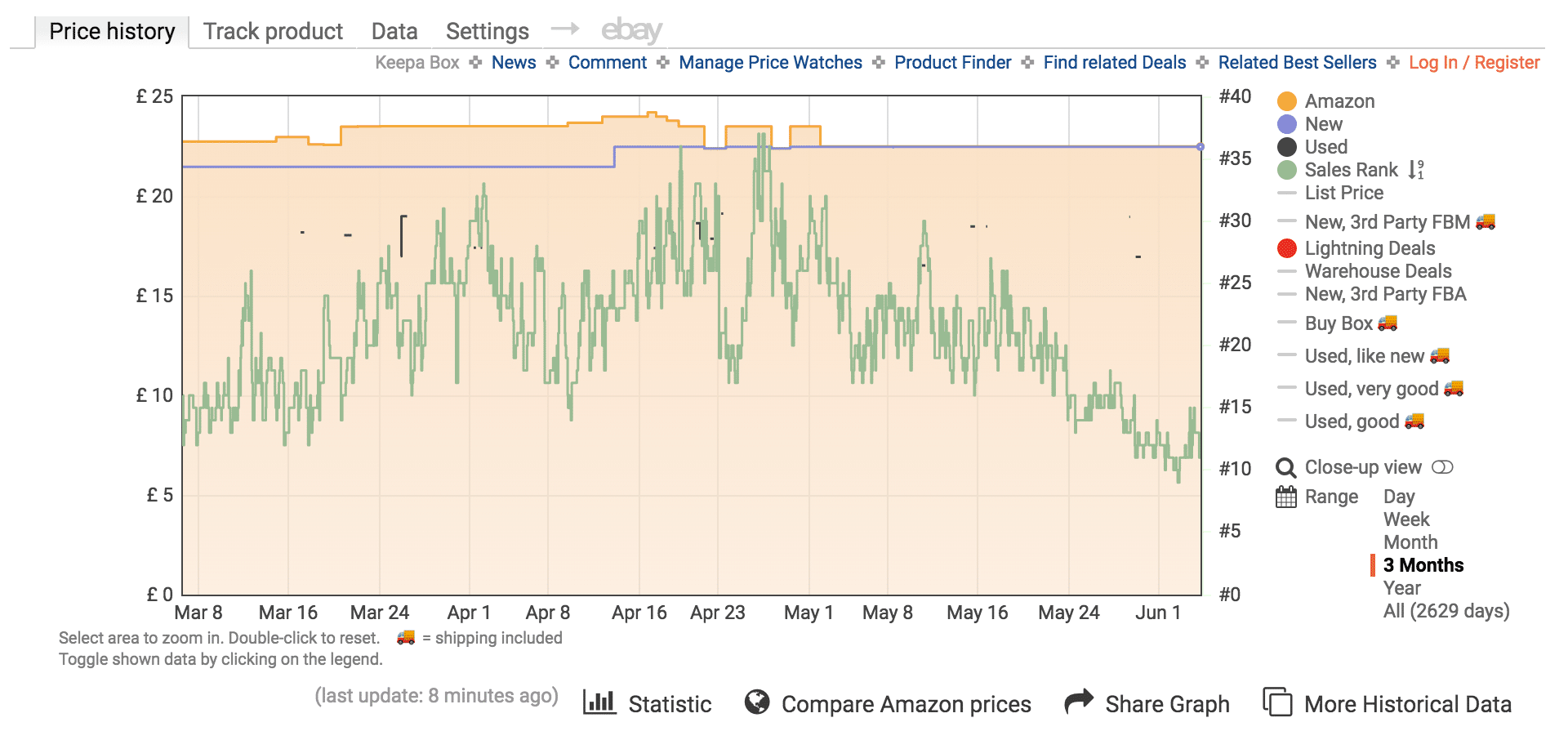 Related: How to Use Keepa and CamelCamelCamel for FBA
3. RepricerExpress
I have used RepricerExpress since day dot of selling on Amazon. If you don't know what this repricing software does then head over to their website to find out but, in a nutshell, it makes you much more competitive and results in more sales. Yes, it's that good.
Like I say I have used it for a very long time and even though in the beginning when you only have a few items you can reprice the items yourself it soon becomes a chore in keeping competitive and you will never be able to do it as quickly as a computer. RepricerExpress reprices my items thousands of times each day…not humanly possible!
RepricerExpress is now part of Repricer.com… Get your free 15-day trial
Related: Best Amazon Repricers
4. eDesk Feedback
eDesk Feedback is very good at getting Amazon product reviews and feedback, making you much more competitive and more likely to win the Buy Box.
Getting feedback when you first start is huge as it gets you those sales you maybe wouldn't have got before. And luckily the guys behind the software have made it so simple to make Feedback Rules that you don't even need to know how to people talk to get that feedback rolling in.
5. My Sourcing Sheets
If you have started selling on Amazon, you will know how stressful and time-consuming it is to source for products as I do and have spent hours on my computer to find next to nothing. Well, I'm here to take all that stress away and make it a lot easier for you.
I offer sourcing sheets which give you 12 items per day for 4 weeks (20 days), 240 items, for just £100 a month. The potential profit on that is ridiculous and it saves you a hell of a lot of time sitting on that computer and now you can just look through this list of profitable items, decide which items to buy and then watch the money roll in.
If you are interested in this then send me an email on familyaffairsltd@gmail.com

Thanks for reading another blog post and I hope to see you on the next one. Go smash it!
About the author:
My name is Devan and I run a six-figure Amazon FBA business. I dropped out of university and the normal route of society to follow my dream of being my own boss and now at the age of 21, within less than a year of selling on Amazon, I have achieved that. I now not only decide what I do but I run a team which helps keep my Amazon business running from day to day. For behind the scenes footage and other Amazon help, check out my YouTube channel and Instagram.