It wasn't that long ago that online marketplaces were a new and novel way of shopping. Today, online shopping accounts for $4.9tn of global retail sales, and this is forecast to grow by 50% in the next four years.
Analysis of the current market landscape reveals that online marketplaces contribute $1.7 trillion to the global economy each year and is predicted to increase to $7 trillion by 2024. In the US, Amazon alone accounts for an estimated 44% of the country's eCommerce market share.
Marketplaces continue to grow as eCommerce increasingly becomes the de facto method of shopping. With a smartphone in almost every modern consumer's pocket, online shopping is now conducted anytime and from anywhere. Whatever a customer needs or wants in the moment is available through a plethora of online marketplaces poised to meet consumer needs.
In fact, the online marketplace space continues to expand and surge to reach consumers in new demographics. Not only are several high-profile marketplaces household names, but there are also many new players gaining traction around the world. Here, we will explore the growth and expansion of new and existing online marketplaces, the role that customer service plays in the success of marketplace growth, and how customers benefit globally.
The evolution of online marketplaces
Just a decade or so ago, people may have thought of an online marketplace as a space to purchase specialized or vintage goods only. Indeed, eBay first billed itself as such a specialist market, where collectibles and rare items were discovered and purchased.
For other ordinary everyday household items or clothing, most consumers still relied on traditional brick-and-mortar stores. However, things have since evolved. In the current landscape, marketplaces like Amazon and eBay do just as much trade in household goods as they do in more specialized items.
For example, Amazon Fashion has recently increased its market share to 14.6% in the US alone, becoming a strong competitor in the apparel space. Amazon's clothing and accessories categories are key for the online marketplace, rivalling those of brick-and-mortar stalwart Walmart in the US.
Online shopping itself is on the rise, up by nearly 4% in just two years. This shift towards increased online shopping has been facilitated by the ease of eCommerce. Brick-and-mortar stores now offer robust eCommerce experiences that span computer, mobile and even social commerce options in addition to their in-store offerings, creating a streamlined omnichannel ecosystem where shopping can happen through whichever channel is most convenient.
In addition, direct-to-consumer (DTC) eCommerce has also become more common. Consumers have become used to shopping online directly from a specific brand, thanks to efforts made to raise the bar of customer service quality.
While the expansion of retailers' eCommerce offerings and the rise of DTC may seem like stiff competition for marketplaces, in many ways it's actually a competitive boon for the eCommerce industry altogether. With retailers and brands helping make eCommerce a seamless, normalized and habitual part of modern shopping, marketplaces benefit from having a greater audience accustomed to comparing prices, seeking out good customer service and making purchases online.
Marketplaces like Amazon have done well to leverage this brand-led customer service excellence by offering the convenience, quality guarantee and promise that Amazon is known for and applying it to new verticals, such as fashion.
Online marketplaces: then and now
Just 10 years ago, the primary online marketplaces were eBay and Amazon. They led the majority of the market share of online marketplace shopping around the world and became household names to most consumers.
Even after eBay and Amazon moved away from their perception as spaces for sourcing specialized or rare goods and towards more catch-all retail experiences, these 'big two' continued to dominate the market.
Today, this is changing with many new marketplace entrants in the market. Let's get to know some of these new players and look at how they stand up against the old guard, and how consumers stand to benefit from a more diversified marketplace landscape.
Pioneer marketplaces today
Before we dig into the new marketplaces taking the world by storm, it's important to give a shout out to the pioneers of the space – namely, eBay and Amazon.
Debuting in 1995, eBay became the world's first online marketplace. Initially an auction website, it quickly updated its business model to move towards direct sales transactions with its 'Buy It Now' option for transactions that didn't require bidding. Today, eBay is a top global online marketplace that sees 1.7 billion visits per month – just behind Amazon's 5 billion visits per month.
Founded by then-entrepreneur and now-lauded billionaire Jeff Bezos, Amazon was initially started as an online bookseller in Bezos' Seattle-area garage. It has since grown to become one of the world's most recognisable brands and biggest marketplaces, with over $400bn in sales. Today, Amazon operates in more than 13 countries around the world, with worldwide shipping available to more than 100 countries around the globe.
As these two trailblazer marketplaces continue to thrive, they have set the stage for other marketplaces to flourish. Yet, in doing so, they have also set a high bar for customer service. It's not enough to simply offer products for sale online; as Amazon and eBay have shown us, customer experience and brand promise are both crucial factors in their success.
The new marketplace brands cropping up today must ensure that their offerings meet modern day customers' expectations, which have been shaped by these two groundbreaking brands.
New Marketplaces
While Amazon and eBay are household names, there are a number of other quickly growing online marketplaces that perhaps while not household names yet, soon will be.
Here are some of the highest-performing, most innovative marketplaces around the globe. Let's get acquainted with them.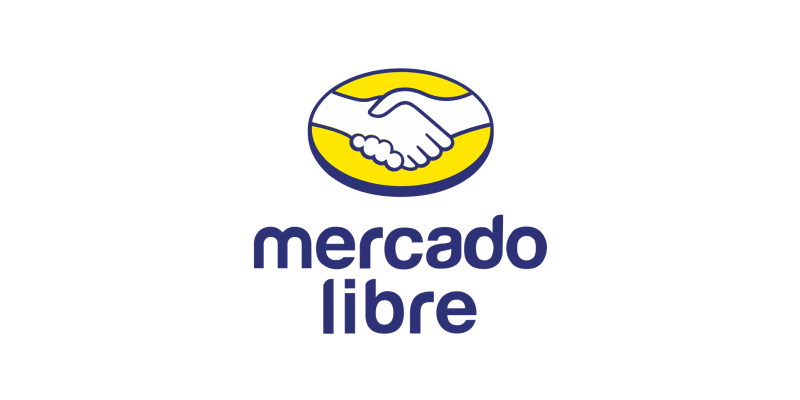 The leading marketplace in South America, Mercado Libre was founded in 1999. In 2021, Mercado Libre had approximately 139.5 million unique active users – about five percent more than the number of users reported just a year earlier.
Mercado Libre operates in 18 Latin American countries, including Argentina, Brazil, Mexico, Colombia, Chile, Venezuela and Peru. In order to sell on Mercado Libre, merchants are screened and need to be in business at least a year and have monthly sales of $100,000 to guarantee approval.
Its cross-border trade program lets sellers reach customers in Mexico, Brazil, Chile, Argentina and Colombia with a single account. Sellers from the US and China wishing to sell to consumers in South America can use Mercado Libre's partner carriers to ship to the region.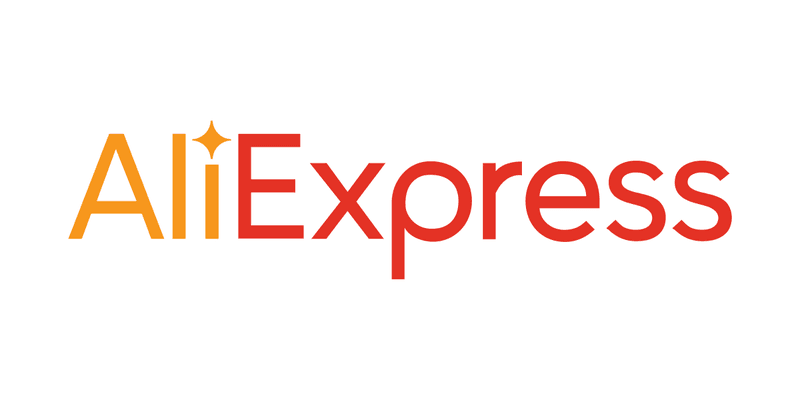 A recognizable name, AliExpress is the Chinese-based eCommerce company owned by Jack Ma's Alibaba Group. Founded in 2010, the cross-border eCommerce marketplace leverages Asian sellers from within China and Singapore to offer products to international buyers.
With a platform that is localized for buyers from all over the world in 18 languages, AliExpress sees over 20 million daily visitors. It has over 150 million active buyers with over 200 million visits and serves buyers in over 190 countries.
In order to sell on AliExpress in the past, sellers must have had a limited company registered in China. As of 2020, sellers registered in Spain, Italy, France, Russia, or Turkey are also able to list their products on AliExpress. The fee per sale is 5-8%, depending on the product category.
In the past few years, AliExpress has opened up warehouses in Europe and the US, in order to better service customers in those regions as it takes on Amazon.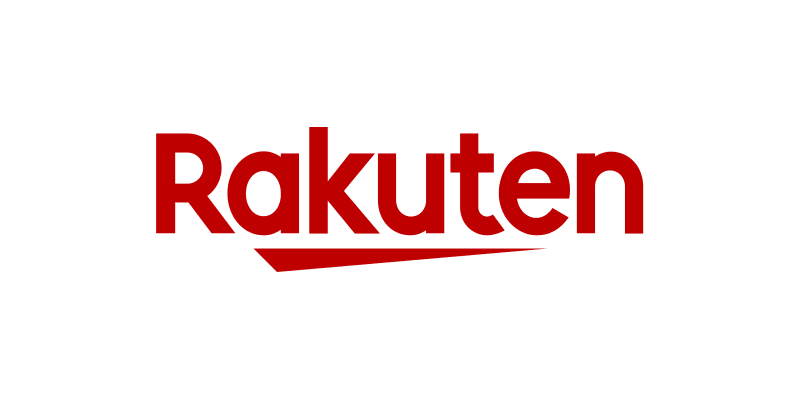 Sometimes colloquially referred to as the "Amazon of Japan", Rakuten is one of Japan's most recognizable brands – it even has its own baseball team, the Rakuten Eagles!
Once the go-to marketplace in Japan for anything from apparel to electronics, in recent years Rakuten has seen fierce competition from Amazon, which was responsible for 25.7% of all eCommerce sales in Japan in 2020, as compared to Rakuten's 12.6% in the same year. Currently, Amazon and Rakuten are neck and neck as the popular marketplaces in Japan. Amazon has 556 million monthly visits while Rakuten has 544 million.
Launched in 1997, Rakuten Ichiba (the official marketplace name of the Rakuten parent company) currently has 49,000 merchants on its platform, serves 115 million customers and saw gross merchandise sales total approximately $28 billion in 2020.
Businesses wishing to sell on the Rakuten marketplace must be registered in either Japan or the USA, otherwise they will need to use a service partner to apply on their behalf. The vetting process for merchants is rigorous and requires would-be merchants to prove authenticity of the branded products they sell.
In the coming year, it is expected that Rakuten will ramp up its competition against Amazon in the Japanese market, investing in same-day delivery.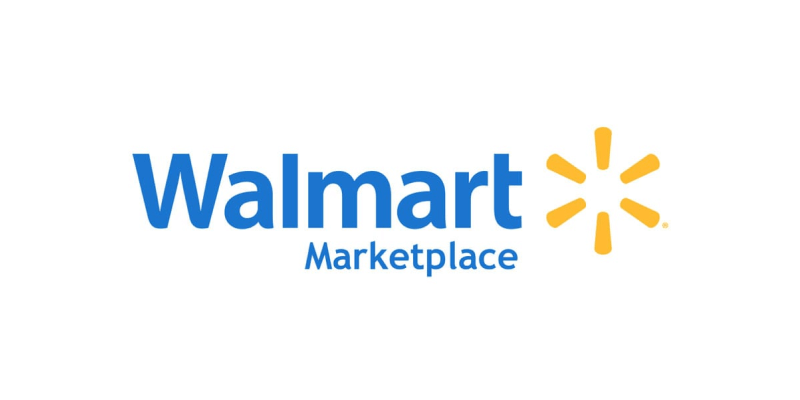 A household name in the US, Walmart is one of the world's largest retailers. It launched its online marketplace in 2009, and today holds a 7% share of the US eCommerce market, making Walmart now also one of the world's biggest online marketplaces.
Walmart sells electronics, clothing, beauty, entertainment, home goods, appliances, sporting equipment and groceries to over 142 million monthly visitors from the US and Canada. Its sellers do not pay a subscription fee, but fees per sale can range from 6-20%.
eDesk continues to support Walmart sellers as it shifts its business model to move towards a broader omnichannel approach as it expands its marketplace and services.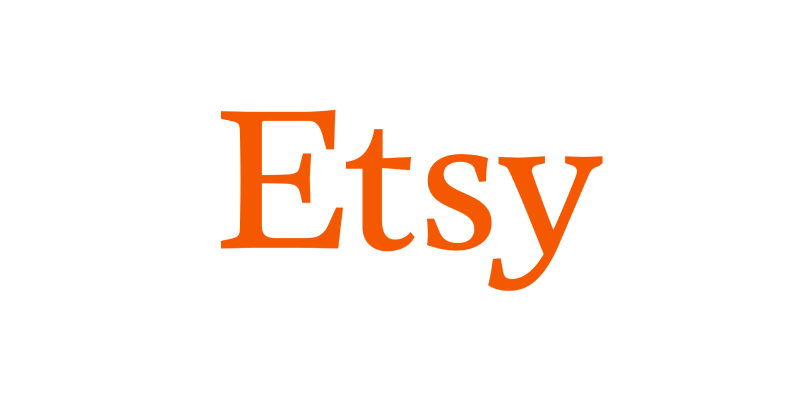 Etsy is an American marketplace that started out selling handmade items from individual makers and craftspeople. It has since grown to offer some manufactured items, but continues to focus on handmade products, vintage items and craft supplies. The only newly manufactured items allowed to be sold on Etsy are craft supplies, tools and party supplies.
Shoppers typically visit Etsy with the intended purpose of buying items that are unique, customized or one-of-a-kind and not found on other marketplaces.
Thanks to its unique market position, Etsy has over 86.53 million active users and is available in 36 countries, including the US, Australia, Singapore, and across Europe. It ha 4.1 million active sellers in 2020, across 234 countries, many of which are supported by eDesk.
Etsy offers its buyers seller protections, including a 'get what you ordered' purchase guarantee, so that shoppers can be assured they will be refunded if the products they ordered do not arrive in the condition described.
Etsy charges a listing fee of $0.20 and 5% of each sale. Find out more about being an Etsy seller in our beginner's guide: How to sell on Etsy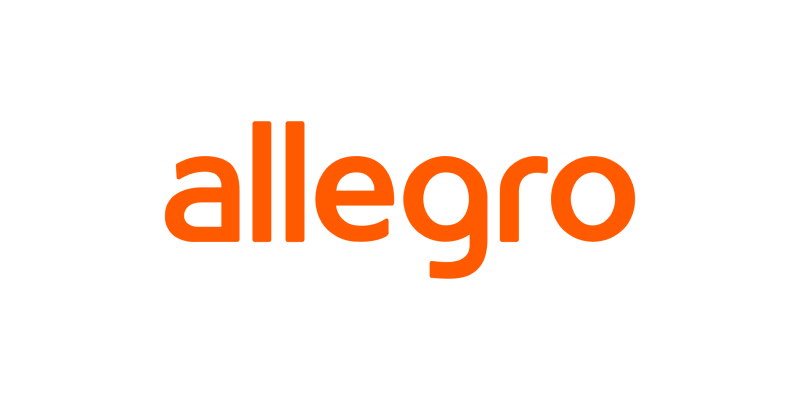 Launched in 1999, Allegro is Poland's largest online marketplace and the fifth most visited online marketplace in Europe. It sees 21 million monthly users (78% of all Internet users in Poland), offering both new products from B2C brands, as well as resale products.
With Poland's online marketplace worth £8.4bn (10 billion Euros), Allegro bills itself as the "biggest shopping mall in Poland". The marketplace operates entirely in Polish but offers localized listings and customer support for online shoppers outside of Poland. It has significant market share in electronics (62%), home and garden (74%) and fashion (46%).
Over 135,000 merchants sell on the Allegro marketplace and sellers are charged a percentage commission fee on the sale of each product. For sellers wanting to get their products in front of Eastern European consumers, Allegro is the ideal marketplace.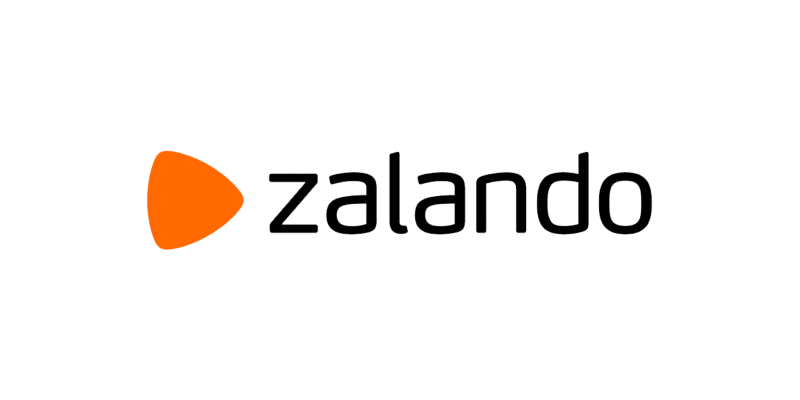 Zalando is a German marketplace that operates across Europe, though it is most popular in Germany, where it boasts 95% brand recognition. Established in 2008 with the locus of its operations in Germany, Zalando opened fulfillment centers in Sweden and Belgium in 2017.
It is perhaps best known for its heft in the fashion and apparel space. With a 7.4% share of Western Europe's $42bn fashion market, Zalando sees 20 million active buyers.
The website has a product catalog of over 250,000 products from 2,000 merchant brands. The bar is high for would-be Zalando sellers; in order to sell on Zalando, sellers must have their own brand and online presence, and must also offer free returns, delivery and a 100-day return policy.
Zalando is proud of its commitment to sustainability; having recently moved its focus to sustainable fashion, the marketplace reports that 30% of purchases in early 2020 were of sustainable items.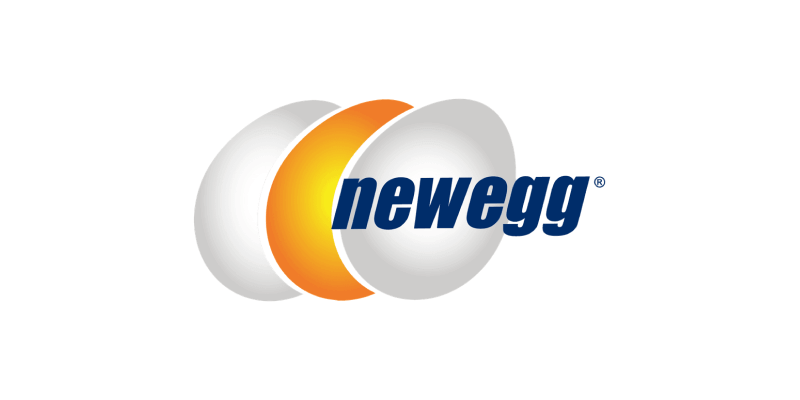 Launched in 2001 in the US, Newegg has made a name for itself as a B2B marketplace specializing in technology products. It offers electronics, computer hardware, software and more and is known for its detailed and informative how-to videos.
Although it is best known for technology, in the years since launch, Newegg has expanded its remit into consumer items including clothing, beauty products, baby items and sporting goods.
Today, Newegg operates in over 80 countries worldwide across Asia, the Middle East, the UK, Latin America and North America.
Sellers are vetted and charged a percentage of each sale, with a membership amount offered.
Newegg saw 4.2 million unique active users in the first half of 2021. Overall, it serves more than 30 million customers with an average value per order of $359. In 2019, Newegg began accepting cryptocurrencies – including Bitcoin – in 73 countries around the world.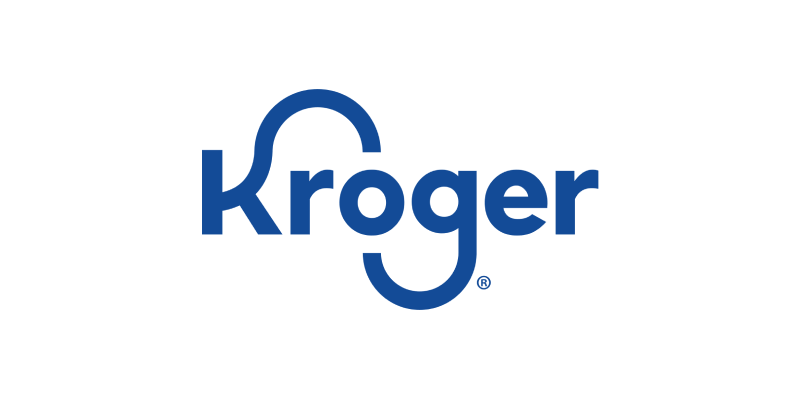 Kroger was born in 1883 when Barney Kroger invested $372 (his entire life savings) to open a grocery store in downtown Cincinnati. Kroger is America's largest grocer with almost 2,800 stores across 35 states, and operating under 28 different names (and is one of the world's largest retailers).
Built on the belief that everyone, no matter who, where or how they shop, should have access to affordable, fresh, and tasty food, Kroger is the original 'one-stop-shop' solution.
Today, Kroger stores offer the consumer everything from groceries to natural foods, organic vegetables to hot, ready to eat meals. In-store pharmacies and floral shops feature alongside fuel stations! It's a truly elevated one-stop shopping experience that reaches new levels with innovation and technology at its heart.
Now supported by eDesk, Kroger is 'customer obsessed' taking time to listen to its clients and use data and science at the core of the business – proven by the fact that 96% of sales are captured on its customer loyalty card! Approximately 95% of customer interactions on its website and app are enabled by personalization, so driving a high level of engagement in offers. This has doubled the likelihood of a customer adding a product to their cart. It's no wonder then that in 2020, Kroger saw sales of $132.5 billion from 9 million customers daily!
Headquartered in New York City, Macys operate one of retail's largest eCommerce businesses including Macy's, Bloomingdale's and Bluemercury, integrated with brick and mortar stores, to deliver the most convenient and seamless shopping experiences for a range of products including luxury labels, fashion, beauty and home.
1858 saw the birth of this iconic brand. In 1996 macys.com was launched but it wasn't until 2005 that a customer loyalty scheme was offered, making it a relative latecomer to the market.
Macys.com and bloomingdales.com began shipping internationally to more than 100 countries in 2011 and by the end of 2012, 292 Macy's stores were equipped to ship orders as part of the company's omnichannel strategy and 2013 saw its 'Buy Online Pickup In Store' launch in 10 locations – by 2018 this was expanded to every location.
In the first quarter of 2022, Macy's reported approximately 44.4 million active customers shopping the Macy's brand, on a trailing twelve-month basis. This is a 14% increase from 2021. 88% of the markets with stores saw omnichannel sales growth over the first quarter of 2021 levels. eDesk now supports the Macy's marketplace.
11. Bed Bath and Beyond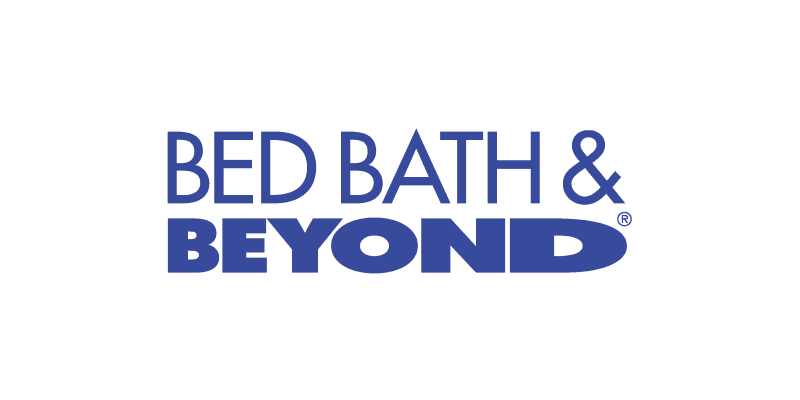 Bed Bath & Beyond is a great example of a retail store which has had new life breathed into it by ramping up its online operations. In 2021, the American retailer reported more than 75% growth in eCommerce sales during each of the last three quarters.
Selling domestic merchandise including cookware, appliances, furniture and luggage, Bed Bath & Beyond has added services including buy online, pick up in-store and same-day delivery making it easier for consumers to shop on its website. A simplified checkout experience, and design inspiration features are also strategic moves. So, by combining its store and eCommerce teams Bed Bath & Beyond, now supported by eDesk, is a true omnichannel retailer rather than simply a 'multi-channel retailer'.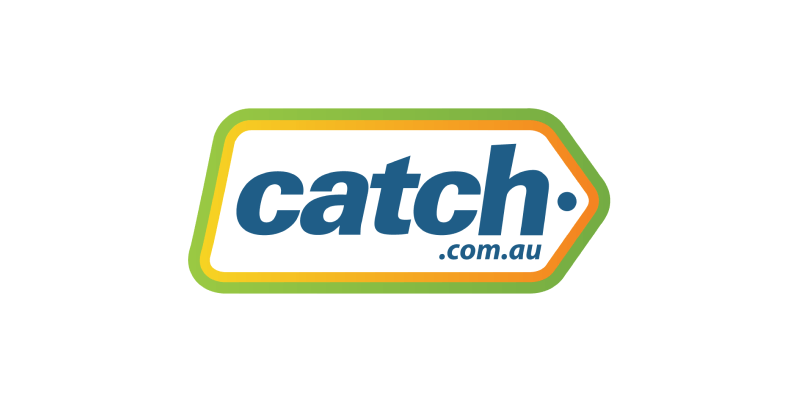 In its own words, catch.com.au started 'shaking up online retail in 2006' and now offers top brands through a wide range of categories including electronics, fashion, groceries, home and pets. Brands include Apple, Lego and Dyson – all offered through its busy website which sees one order placed every 2.1 seconds!
With 20,000 orders dispatched daily and 30,000 new customers arriving weekly, catch.com.au is one of Australia's largest (and still growing) online marketplaces. With just five staff and a 200 square meter warehouse in 2006, the company now operates from a 70,000 square meter warehouse and offers over 1.5 million products! In 2019 Catch was acquired by Westfarmers and now forms part of the Kmart Group, alongside Target.
The success of catch.com.au, now supported by eDesk, lies in its recognition of the 'power of the deal.' In an increasingly competitive online marketplace for deals, the company has a big advantage over competitors with massive scope to cross-sell and market new initiatives across its website including daily deals and flash sales. As an example, its highest rate of revenue was $1 million per hour on Samsung LCD TVs!
Customer-focussed, catch.com.au is a serious player in Australia's retailing sector, and wants to be recognized in retail as a whole, not just online, believing that its future won't just be about 'daily deals' or 'online stores': it will be about 'retail' as a whole, and choosing the best platforms to meet the needs of online shoppers.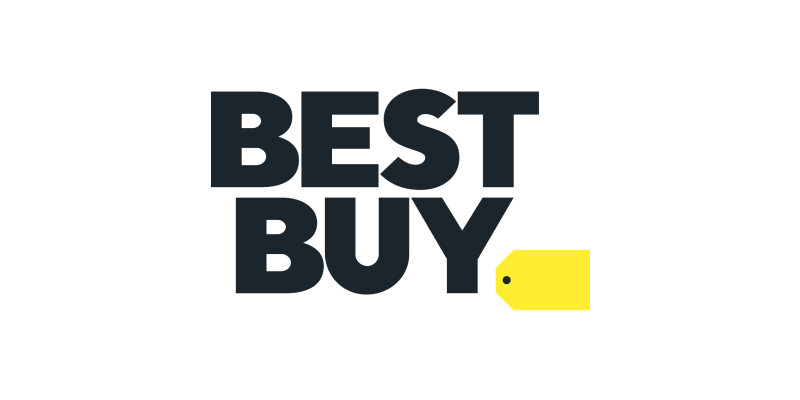 King of the 'Limited Time Offers', Best Buy Canada is Canada's largest consumer electronics retailer and most visited multichannel retailer, with over 280 million visits in-store and on BestBuy.ca each year.
Operating the Best Buy, Geek Squad, Best Buy Mobile and Best Buy Business brands, the company employs over 12,000 Canadians nationwide. The Best Buy Marketplace offers a huge assortment of products through its virtual shopping mall and these products are not just Best Buy products. Carefully vetted and hand-picked sellers can offer their products through BestBuy.ca.
Generating net sales of $778.3 million in 2021, growth has been significant since the launch of the online store in 2004. With more than 80% of customer visits now digital, Best Buy recognises and has implemented a new approach to managing customer relationships. Rather than selling a product and moving on, today the company focuses on building long-lasting customer relationships and being available to them on whichever channel they choose. eDesk now supports Best Buy Canada.
The role of customer service in challenger marketplaces
As you can see, the one common thread that all of these online marketplaces have is their commitment to superior customer service and experience. Excellent customer service plays a big role in the success of eCommerce companies, and that includes marketplaces.
This precedent means that customer service standards are high for today's marketplaces wishing to compete with their heavyweight counterparts. Amazon and eBay have proven that focussing on excellent customer satisfaction matters just as much as having the right products and a solid growth strategy.
Final thoughts
With online shopping continuing to rise around the world, there's plenty of opportunity for new marketplaces to succeed. Sellers now have the opportunity to expand their reach around the globe by working with a new marketplace, giving consumers more options for products and new customer experiences.
By focusing on offering top-notch customer service, new marketplaces will be able to reach a wide array of customers and perhaps even replicate the success achieved by other leading marketplaces.
Find out how eDesk helps online sellers like you expanding into new online marketplaces, meet the standard expected by modern consumers worldwide, in our free 14 day trial.