Could multi language customer support make a difference to your business?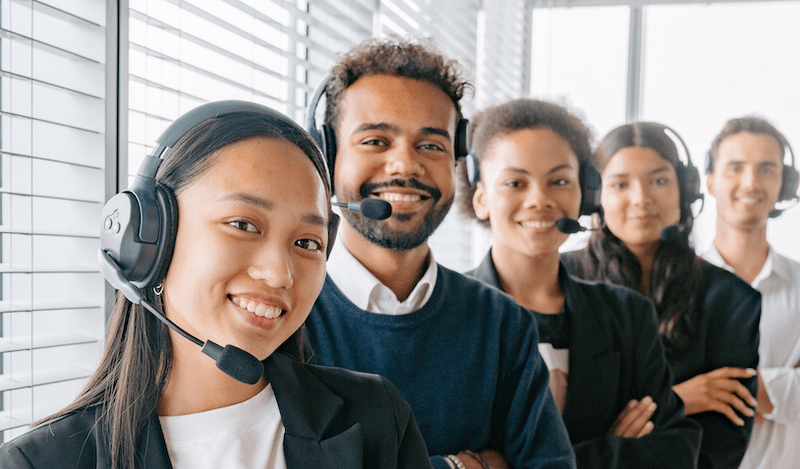 If the answer is a resounding yes…
Read on to find out more about some multilingual support options.
There are quite a few approaches
It's important you choose the one that's right for your business. It's not all about just having a multilingual knowledge base, there's so much more to think about when it comes to providing customer support in a variety of languages.
The right multilingual customer service tools can help increase your sales as well as strengthen loyalty and customer retention.
If you think the answer is no…
Think again. You'll see why in this article.
In this article
What is multilingual customer support, and why use it?
The different ways of providing multilingual support
Conclusion
What is multilingual customer support, and why use it?
The obvious answer is that it's supporting customers using their primary or preferred language. So, let's look at the why.
1. It wasn't so important in the old days, before the internet
For most businesses, their markets were smaller, and there was simply no need to offer multilingual support.
2. Businesses used to have customer support representatives in foreign countries
Back then, companies selling their products overseas invariably used 'middlemen' or agents to deal with their cross-border transactions and communicate with non-native English speakers.
3. To optimise your sales and support today, you need to be able to communicate in other languages
And this is not just to accommodate people overseas. Nowadays, more than ever before, most countries are multi-racial, multi-cultural, and cosmopolitan. The world has indeed become smaller since the old days, and the internet has put the world in the palm of your hand, allowing customer support to be centralised!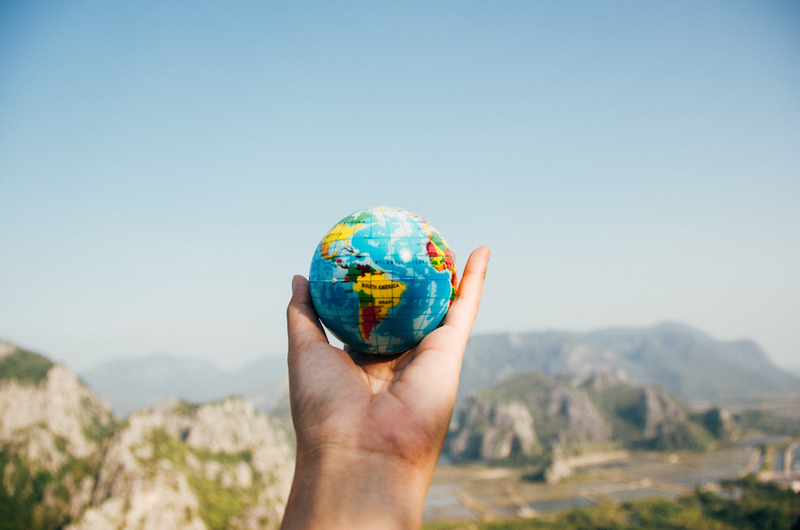 4. It shows some respect to visitors to your business
When you offer multilingual customer support that's able to speak to a visitor in their native language, you're immediately making the visitor feel respected and wanted.
5. You're making customers feel good about you, your business, and themselves
Helping people in their native language on their customer journey can increase customer satisfaction and engagement.
6. Customers feel welcome
By speaking to customers in their native languages, you're also making a cultural connection that can make clients feel welcome and more 'at home' with your brand.
7. Customers will come back for more
Customer support can nurture loyalty, strengthen customer retention, drive new sales and encourage repeat sales.
8. You'll benefit from reviews and referrals
Having customer support that can cope with international clients in international markets by communicating with people in their native tongue will encourage potential customers, help you retain current customers and, over time, bring in more customers as a result of positive feedback in reviews and referrals. Find out more about reviews and referrals.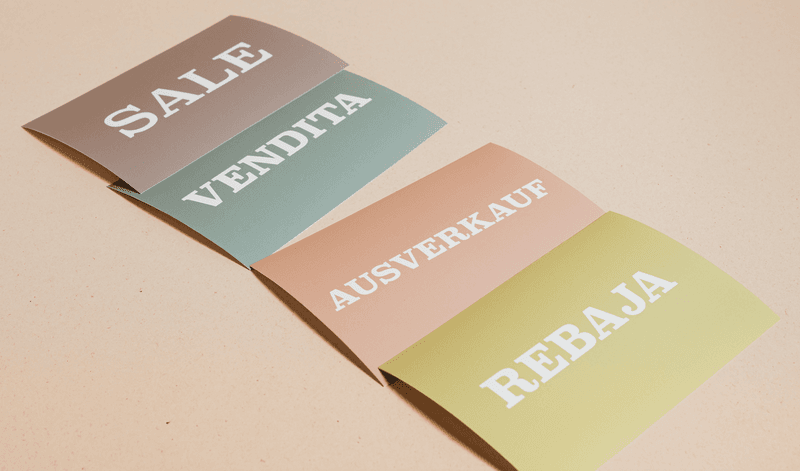 If you have an eCommerce business, you'll already understand the importance of a good customer experience.
9. Good customer support facilitates customer communication
If you can communicate with a customer in their own language, you're going to be giving them a better customer experience. It's that simple.
Now savour this fact:

Only a quarter of internet users around the world use English as their primary internet language. Let's have a look at some more striking figures: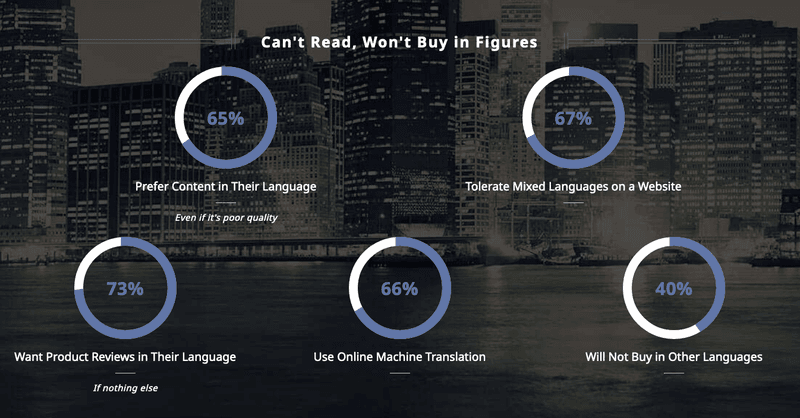 CSA Research selected Kantar to survey thousands of consumers across 29 countries, so it was no small poll. Here are some of the results.
65% prefer content in their own language.
67% tolerate mixed languages on a website.
73% want product reviews in their language.
66% use online machine translation.
40% will not buy in other languages.
These are stunning figures indeed. One important aspect we need to bear in mind is that when we're talking about having more languages, translated articles and machine translation to help increase sales, we aren't just talking about that global audience across the world; we're often talking about the need to have different languages in place even for local markets.
Countries are multi-cultural these days, so bear in mind that even if your target audience is local to your country, not all your local customers will speak English.
Let's look at multi-language America
Take California as an example. According to World Facts, just over 20 million people speak English as their primary language in California, while Spanish speakers number over 10 million.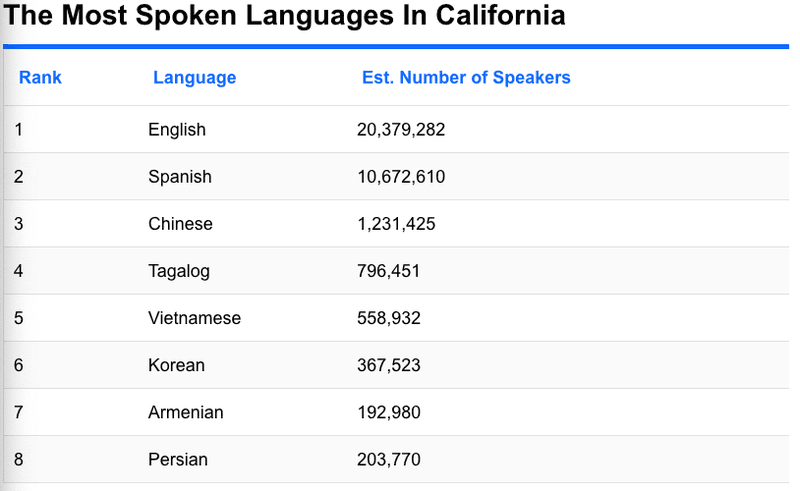 This reiterates the fact that even if you're targeting your local national market in your ostensibly English-speaking country, you should really consider, at the very least, having the main languages spoken in the country covered in your knowledge base in order to serve customers.
This is almost essential in the US if you're looking to optimise your customer support and also drive sales, customer retention, and brand loyalty.
Don't just think about consumers. Consumers aren't the only section of the population looking for something more than Google Translate when it comes to customer support.
Business customers, especially SaaS customers, would welcome the convenient experience of help and support in their language.
And at the risk of stating the obvious, remember that business customers are also consumers, and vice versa is often the case.
But offering customer support in multiple languages must be so expensive?
Well, it doesn't have to be that way, as there are a number of cost-effective ways you can overcome the language barrier.
But before we look at some of the main ways you can efficiently and cost-effectively offer multilingual customer support, do some prep and research in and around your business.
Talk with your different departments and teams
It's important to do this because initial assumptions can be wrong.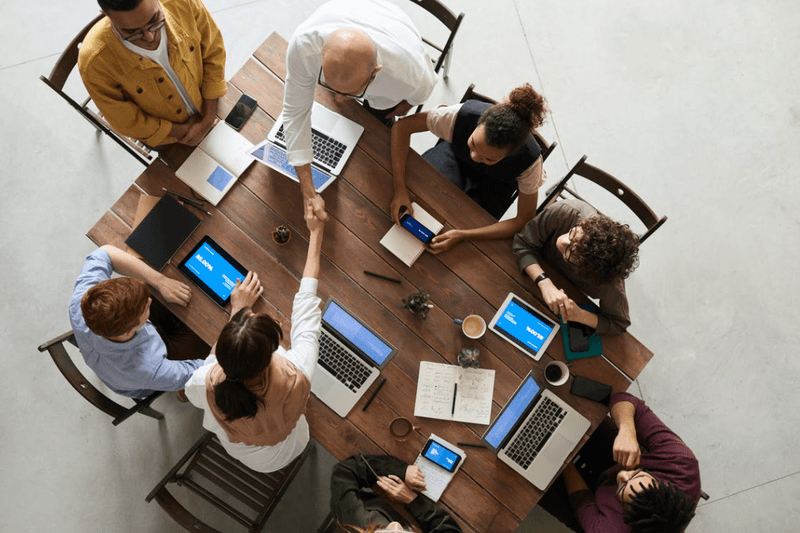 Don't just zone in on your customer support agents. Talk to your account managers, product managers, comms and fulfilment teams and, if you can, your customers.
You'll be amazed at how much information they can give you about how your business could, and should, offer a better customer experience by speaking with people from other countries in their native language.
The different ways of providing multilingual support
Choosing what kind of multilingual support is best for your business depends on what you do and who you sell to.
It also depends on your existing customer support set-up and whether you have customer service representatives in place.
You might already have customer support agents using translation tools, but might it be better to free up your support team with an alternative way of offering support in more than one language?
1. Study your current customer support content
If you have templated help, support and frequently asked questions (FAQ) on your website or chat systems, why not just consider having them translated?
Once done, a translated FAQ page is low maintenance and only requires occasional reviews to make sure it stays up to date.
An added bonus to this approach is that your customer support teams won't have to deal directly with as many support requests, and you can use support tickets if on chat, to highlight any enquiries that need human intervention.
If you decide to take this route of having your help and support content translated into the languages of your customer demographic, why not consider having translated versions of your website done at the same time?
And what about all your other customer support collateral?
Consider having your accurate instructions, quick start guides, user manuals, YouTube how-to videos, and CRM comms translated too.
There's an economy of scale here, and you'll improve your search engine optimization as well as increase exposure in foreign markets which can have an appreciable impact on your sales.
Communicating with your customer base in multiple languages will also give your business a competitive edge over other companies offering similar products or services.
2. Consider an increase in self-service support
Getting a customer to self-serve shouldn't adversely affect the customer's experience, provided your self-serve set-up in multiple languages is done well and is easy for the customer to use.
Many efficient businesses have a multilingual knowledge base in place to overcome language barriers and serve a global market.
Self-service can take many forms. It can be automated multilingual support messaging on live chat, using chatbots, or multilingual easy-to-search FAQs.
Chatbots can identify a customer's browser language and automatically switch to that native language when they start a chat and offer customer support.
3. Equip your contact centre teams
While the human touch is undoubtedly best, using tools to automatically translate incoming enquiries can be really helpful to contact centres struggling to deal with global consumers.
You can even set up a localisation workflow that will route, if needed, certain enquiries through to native speakers on your support teams.
There are some useful translation apps out there that can help your support team deal with global customers.
Here are some examples.
LangOps from Unbabel uses 'AI-powered, human-refined machine translations technology' to centralize an organization's language strategy across its sales, product, marketing and customer services.

With Lokalise you can translate any type of digital asset like a web app or mobile app. This can be a great help to your design, product and customer service teams.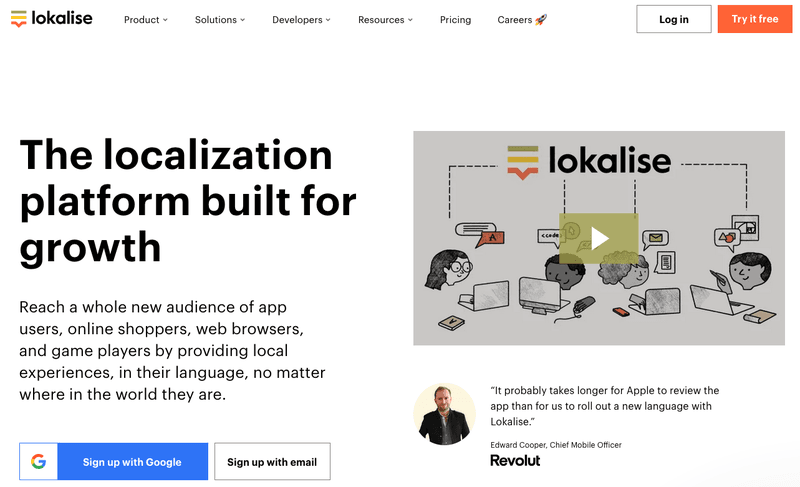 4. Outsource to an excellent multilingual support team
There are some very good agencies out there offering multilingual customer service.
An added advantage of outsourcing your multiple languages requirement is that you don't overburden your customer enquiries team with having to run machine translation tools in-house.
Machine translation, while convenient, isn't as good as the real thing. Native speakers add a human cultural touch that will better engage your customers.
You also aren't having to hire new agents who speak different languages to provide multilingual customer support.
Conclusion
Whatever business you're in, whatever product or service you're selling, whatever your target market, you should seriously consider offering multi language customer support to your target demographic.
So much depends on customer experience
Whether you're optimising your customer experience by using machine translation, over the phone interpretation, or even increased self-service support, offering different languages can benefit your bottom line.
The chances are, that the ideal scenario for you and your business is a mix of all the different ways we've looked at in this article.
Take that initial set-up and get talking with your teams – and why not start a free trial of our customer support tools which automatically translate incoming and out-going messages into local language?
Interested in other ways to boost business? Here are 20 ways to boost your ecommerce conversion rates.