You might have noticed the colorful stars which pop up on product pages across eBay. These are eBay stars and they appear in your 'Seller Information'.
If you've just joined eBay, it may seem like your account is the only one without a star. But don't worry, we're here to explain how you can get an eBay star rating of your own.
eBay stars: An introduction
Sometimes they're yellow, sometimes they're red and sometimes they even have little speed lines for added effect. These eBay stars always appear to the right of a seller's account name, just above their positive feedback percentage.

Each star has a number beside it and if you hover over it, you'll be told that this number represents the seller's feedback score.
If you're unfamiliar with eBay's rating system, you might think 90 is a high score. It's out of 100, right? Wrong. You'll see eBay star ratings of 2,998 and 759,000 and even higher!
Though their meaning might not be immediately evident, these stars are eBay's way of telling shoppers about each seller's reputation.
Many people who frequently browse eBay understand what the different colored stars and numbers mean, so they are important if you want to prove your eBay customer service credentials!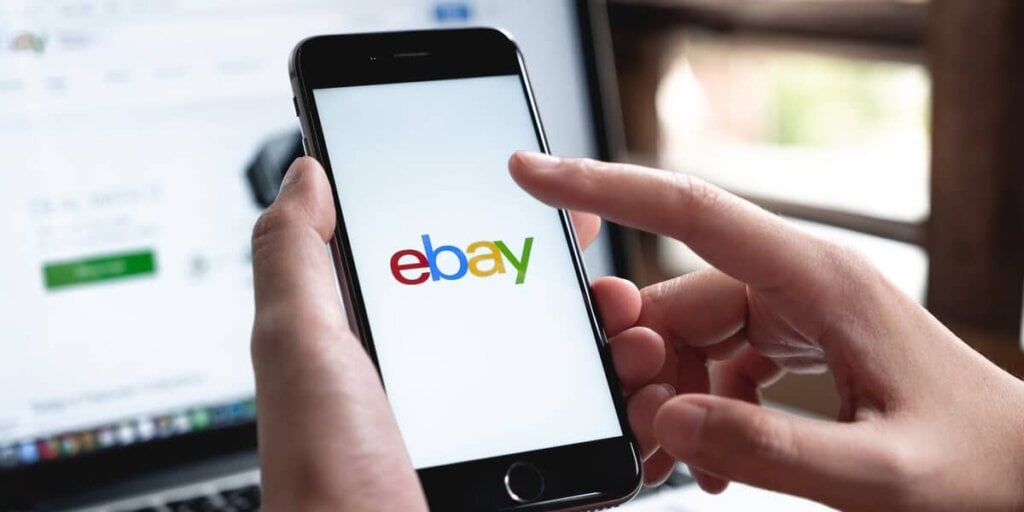 The eBay star rating system explained
An eBay star rating and feedback score indicate both a seller's experience and their level of customer service. It represents how high your sales are and how much positive feedback you have received.
Every time a seller earns feedback, they can gain or lose points.
You earn one point for each positive rating
You lose one point for every negative rating
A neutral rating isn't worth any points
The feedback score usually shows how many points a seller has received based on this system.
Positive ratings – negative ratings = Feedback score
The eBay star rating chart
If you're a seller, you may be wondering how to get a star of your own.
Well, the color of each eBay star is designed to correlate with the feedback score of a seller. As you'll see in the eBay star list below, once you start receiving customer feedback, you'll need 10 points to be awarded your first star.
Yellow star: 10 feedback points
Blue star: 50 feedback points
Turquoise star: 100 feedback points
Purple star: 500 feedback points
Red star: 1,000 feedback points
Green star: 5,000 feedback points
Yellow shooting star: 10,000 feedback points
Turquoise shooting star: 25,000 feedback points
Purple shooting star: 50,000 feedback points
Red shooting star: 100,000 feedback points
Green shooting star: 500,000 feedback points
Silver shooting star: 1,000,000 feedback points
If you're curious about your current feedback score, you can see where you're at by looking at the top of your seller feedback profile. If you have a star, it will appear here too.
You'll notice that when you receive 10,000 points, your star turns to yellow once again. But this time it will have speed lines sticking out, meaning you'll have reached shooting star status.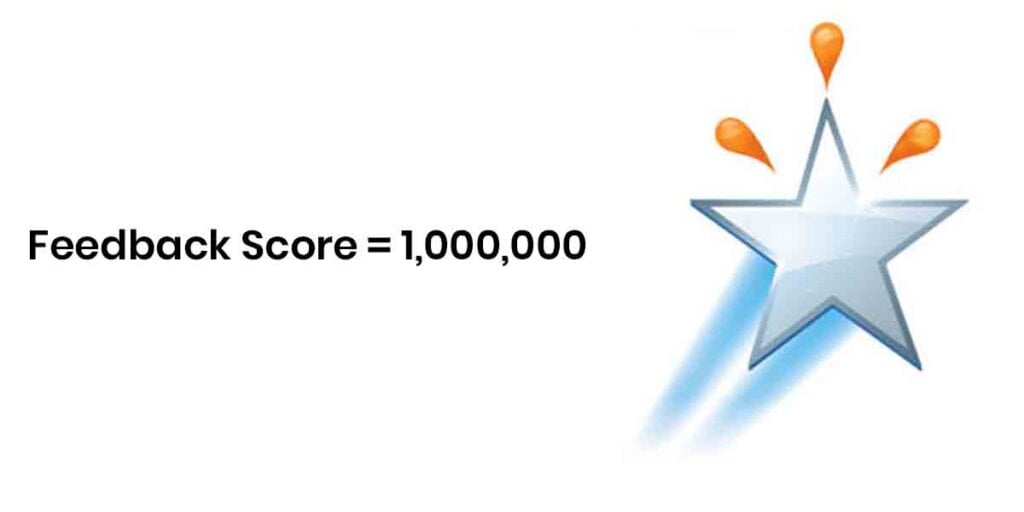 So how important is your eBay star rating?
Although not everyone is privy to what eBay feedback stars mean, it is still a good idea to get your score as high as possible.
eBay feedback stars and your sales
Those who do understand eBay stars will be impressed with a shooting star. But people who are unaware of the system can still click on your star and be brought to a breakdown of recent ratings. So feedback on eBay is essential to instilling trust in potential customers.
Small volume sellers may wonder how they can compete with big brands here. But eBay feedback stars and scores aren't the be-all and end-all. Most customers also look at the positive feedback percentage. If you have 100% here, your feedback score mightn't influence buyers.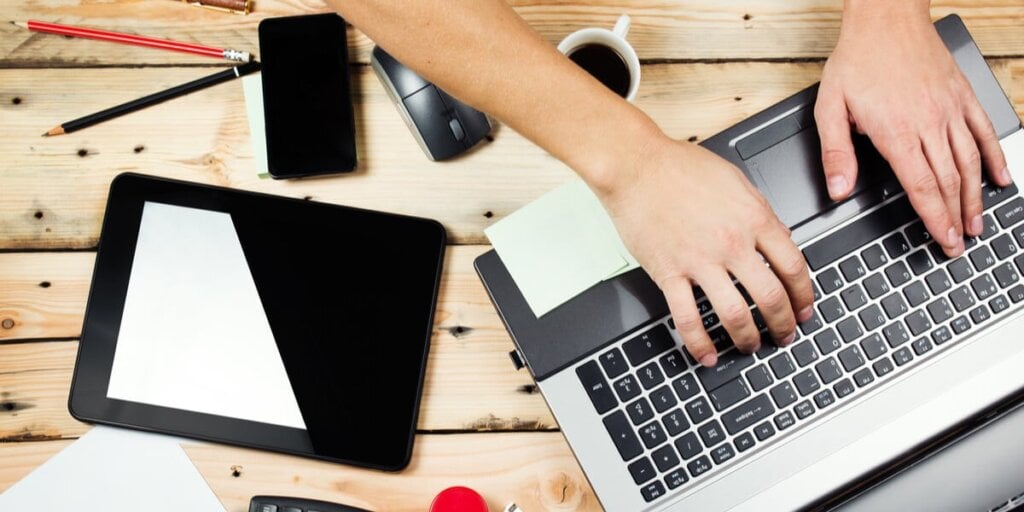 Smaller sellers can be competitive by offering a great service. So, for example, eBay users looking for a pair of sneakers might come across two sellers:
peach_sport_uk, which has 100% positive feedback and a feedback score of 115,605
adidas_official, which has 97.1% positive feedback and a feedback score of 226,725
While both metrics are impressive, some users may be inclined to go with Peach Sport which has only received one negative rating in the past year. Other buyers will be impressed with Adidas' feedback score.
eBay feedback stars and your rankings
When pulling together listings for its results page, eBay's search algorithm pushes some sellers to the top and others into obscurity. The precise formula for success isn't clear, but we know that eBay rewards sellers for good performance. So your feedback score will influence your rankings.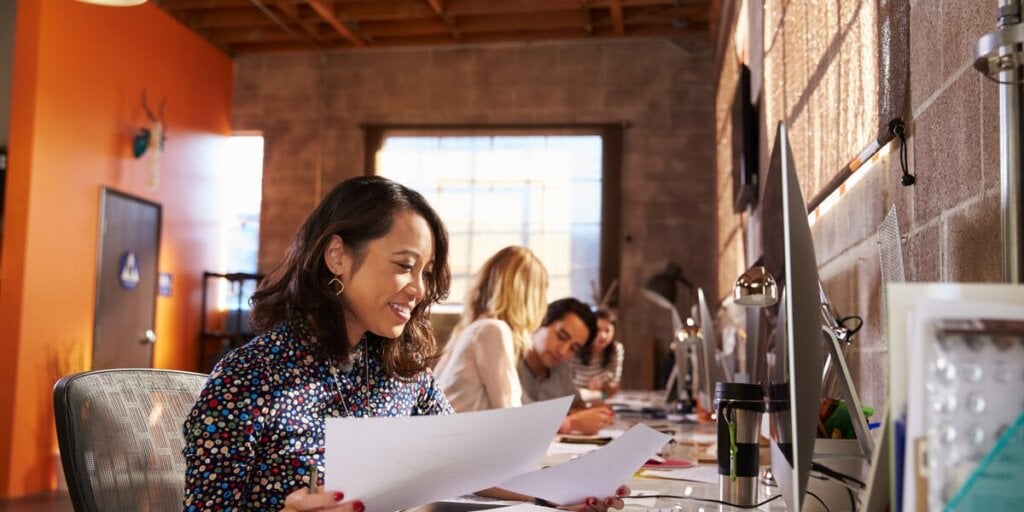 How to get stars on eBay
Now that you know how a healthy eBay star rating can help your eCommerce business, let's take a look at how you can get one. As it's based entirely on your feedback score, you need to take steps to ensure you receive positive ratings.
1. Make sure your product listings are accurate
A badly written description – or even an outright inaccurate one – will attract negative feedback. If customers don't get what they're expecting, they won't be happy. They may be inclined to warn other shoppers too. Optimize your eBay listings by including as much detail about your products as possible. Feature model numbers, measurements and other precise specifications.
2. Use great images
A picture is worth a thousand words. So once you've finished your detailed description, add some high-quality photos to your listings. Check out eBay's photo tips for guidance.
3. Provide top-class customer service
Great customer service is about speedy responses and a polite attitude. Even when you're dealing with unhappy customers, great service can prevent negative reviews. In fact, eBay encourages customers to contact sellers before giving them a bad rating, so consider this an opportunity to turn a bad experience into a good one.
4. Respond to negative feedback
eBay also allows users to update their feedback. So if you receive negative ratings, you should respond.
You may be able to make the situation better or even encourage them to remove negative feedback. If not, an apology and clear explanation will comfort potential customers that come across this rating.
Related: eBay Feedback Revision: How to Improve your Seller Reputation
5. Personalize your customer messages
The best customer support tools for eCommerce offer personalization options, so give your customers an intimate experience and speak to them on their level.
6. Proactively request feedback
The chances are most of your eBay customers are having a great experience, but aren't providing feedback. So how do you increase eBay feedback and ratings? Just ask. There are handy tools to automate this process, so there's no excuse not to.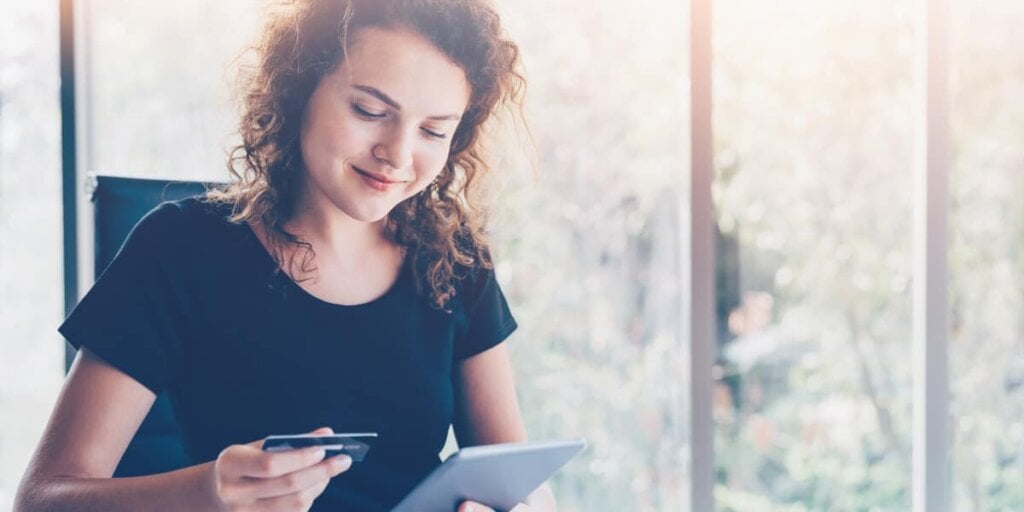 eBay silver shooting star sellers
The world's top eBay accounts feature many silver shooting star sellers. With a feedback score of over six million, 2020's top seller World of Books has one. If you look at its stats for the past 12 months alone, the seller has received an astounding 1,685,169 positive ratings.
For many sellers, this is out of reach. But they should shoot for the stars regardless. The more feedback your account receives, the more visibility and customers you'll gain.