The popularity of online shopping continues to surge and as a result, an ever-growing army of eCommerce merchants are entering the market.
With the competition growing fiercer by the day, sourcing a winning product at the right price can be the difference between the success and failure of your store.
AliExpress is a haven for cheap products that can be a roaring success when combined with good eCommerce marketing. Uncovering these hidden gems isn't easy, however.
Luckily for you, we've put together a comprehensive guide to show you how to find products on AliExpress,so you pick a winner, not a dud!
Why AliExpress?
Established in 2010, AliExpress is one of the biggest online marketplaces in the world. Today, it sells everything from clothing and electronics, to home goods and jewelry. Those setting up a dropshipping business often turn to AliExpress because:
They can source almost anything through its site
They connect directly with manufacturers, so products are cheaper and can be sold for a profit on the likes of Amazon or eBay
AliExpress facilitates dropshipping and doesn't charge upfront fees for the service
Most listings feature great product photos and descriptions
It serves over 190 countries around the world
How to find products on AliExpress
Having such a huge number of products to choose from is great, but it can also be overwhelming. Want to find products on AliExpress which are sure to sell well? Check out the following steps to find and verify winning products for your store.
1. Check out AliExpress's Best Sellers
If you're looking for some inspiration to kick off your product search, the AliExpress homepage usually showcases some of its best selling products. It's 'Official Ranking' page also highlights the most popular and best selling listings across each of its 13 categories.
Head to the category most relevant to your eCommerce niche for a broad overview of what's selling well right now.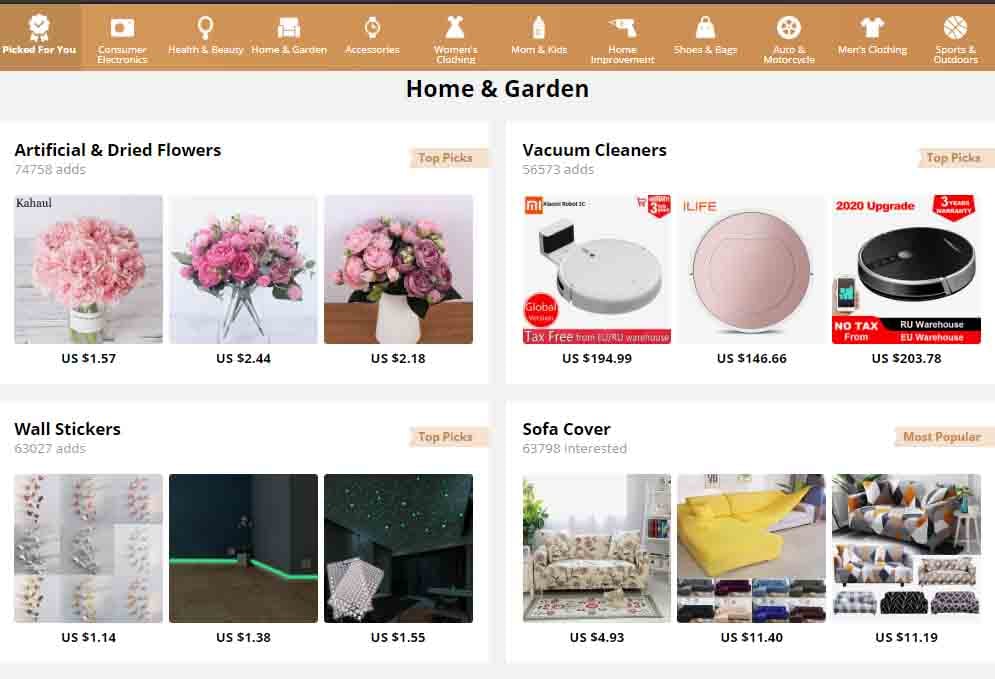 2. Filter your AliExpress search results
For some more in-depth research, head to the category or subcategory most relevant to your business. Or, alternatively, search for a relevant keyword.
Thousands of products are likely to pop up, so you can narrow down your options using filters. Finding products on AliExpress without using filters will take considerably longer!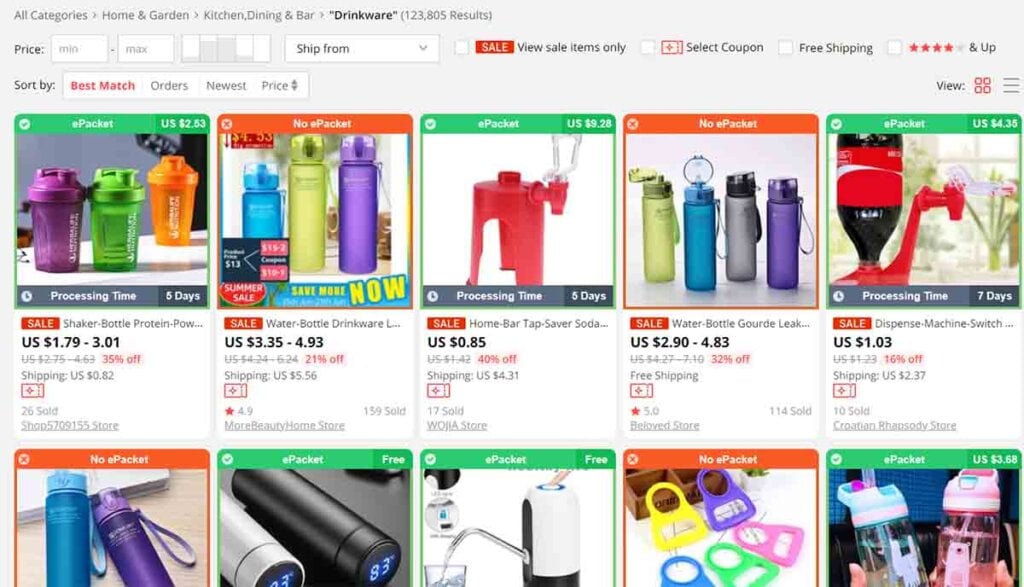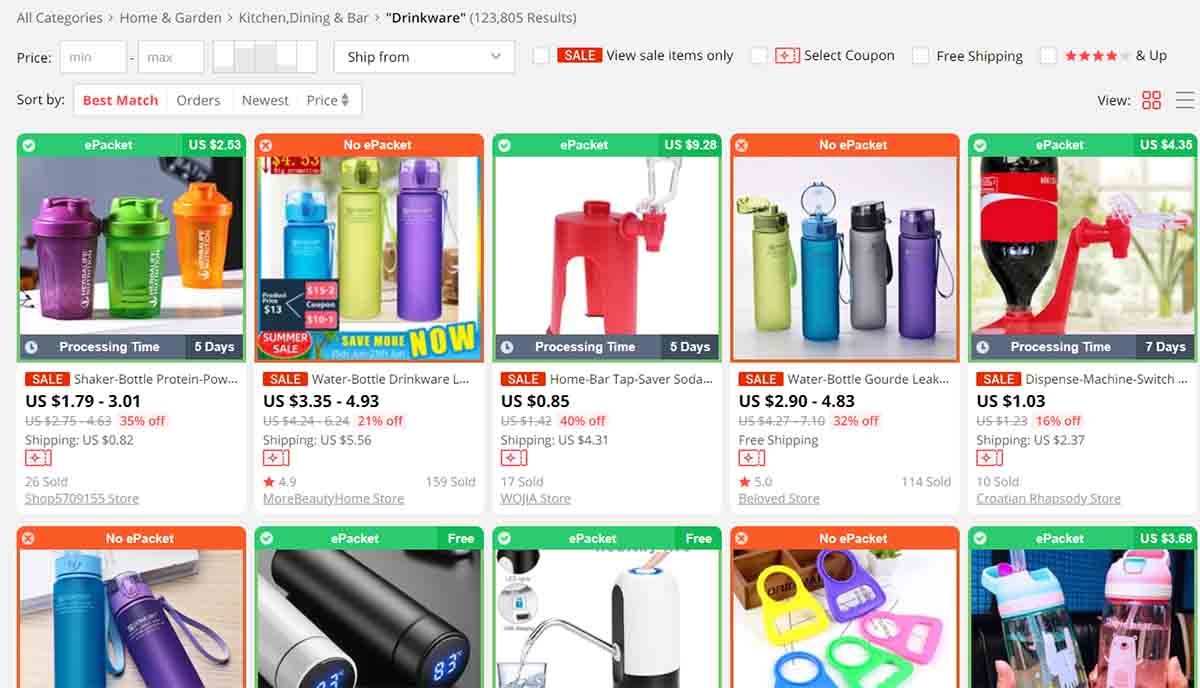 To find the most in-demand products on AliExpress, sort the results by 'Orders' rather than 'Best match'. This way, you'll be shown listings with the highest sales.
However, it's worth noting that cheaper products often have the highest orders. With profitability in mind, you can set minimum pricing parameters to find items which you can make a sizable profit on.
Depending on your needs, other filters to to consider using are:
A minimum four-star product rating
Free shipping
Country to ship from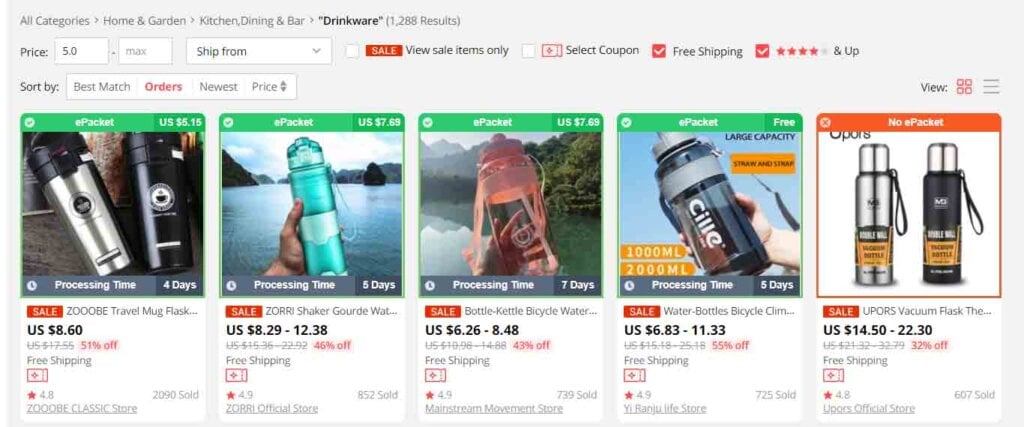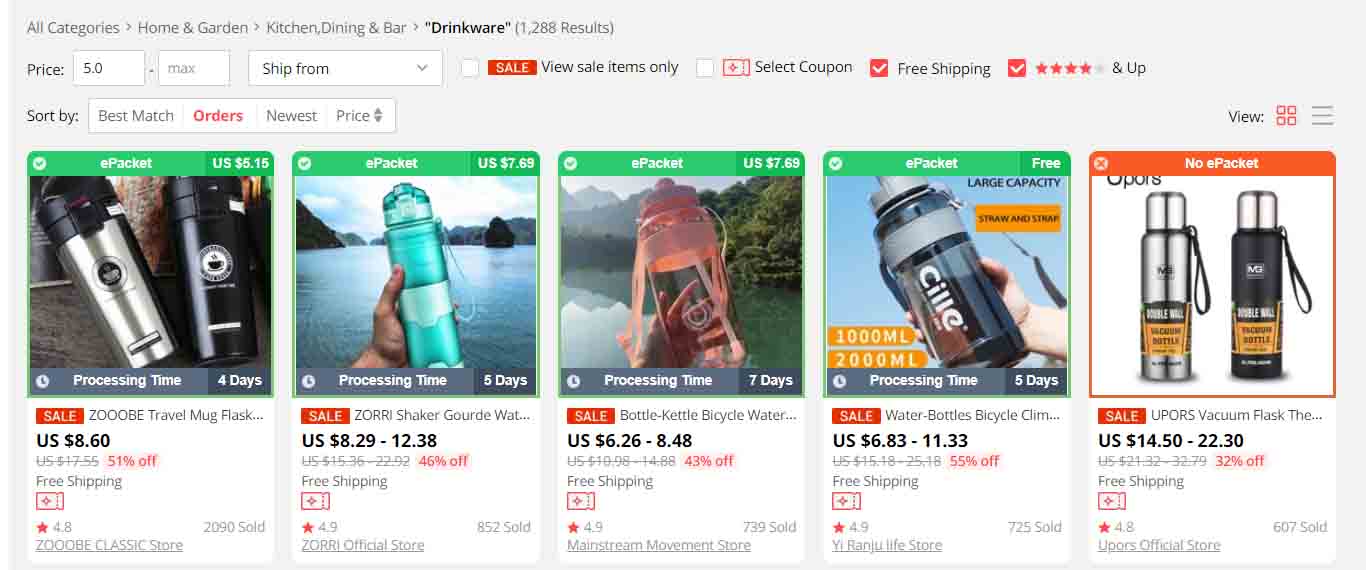 3. Criteria to watch out for on AliExpress
You can now browse the filtered results until you find something suitable for your store. Because you've sorted them by order numbers, you can rest assured that the top items have commercial appeal. But you should also look out for listings with:
Detailed product descriptions
Compelling product photos
Great customer reviews – these can be imported to your online store
ePacket shipping – this tends to be faster and often comes with tracking information
Sellers with a good response rate
These will be beneficial later on when you're selling the products and providing customer support.
Related article: The Complete Guide to Shopify Images
4. Snoop through top Shopify Stores
To find out what sells well for other eCommerce merchants, head to MyIP.ms and click into its worldwide websites database.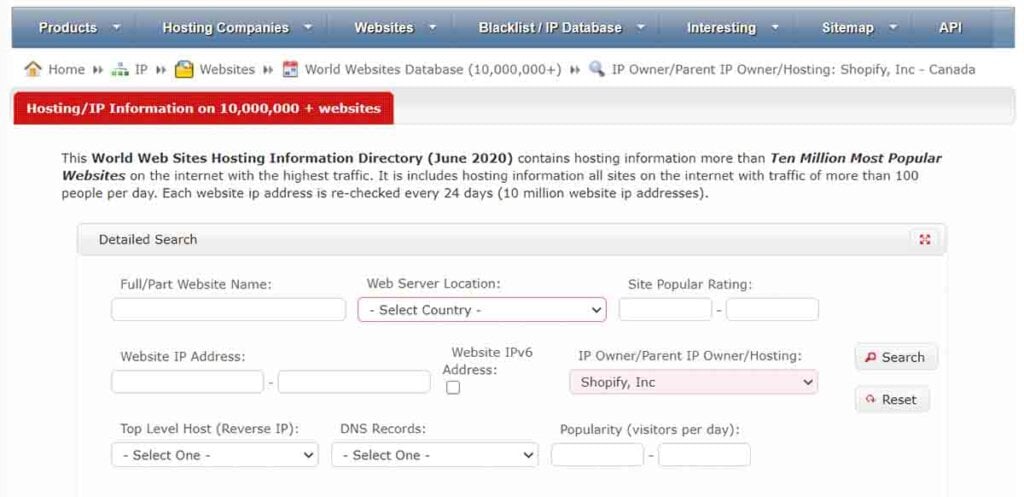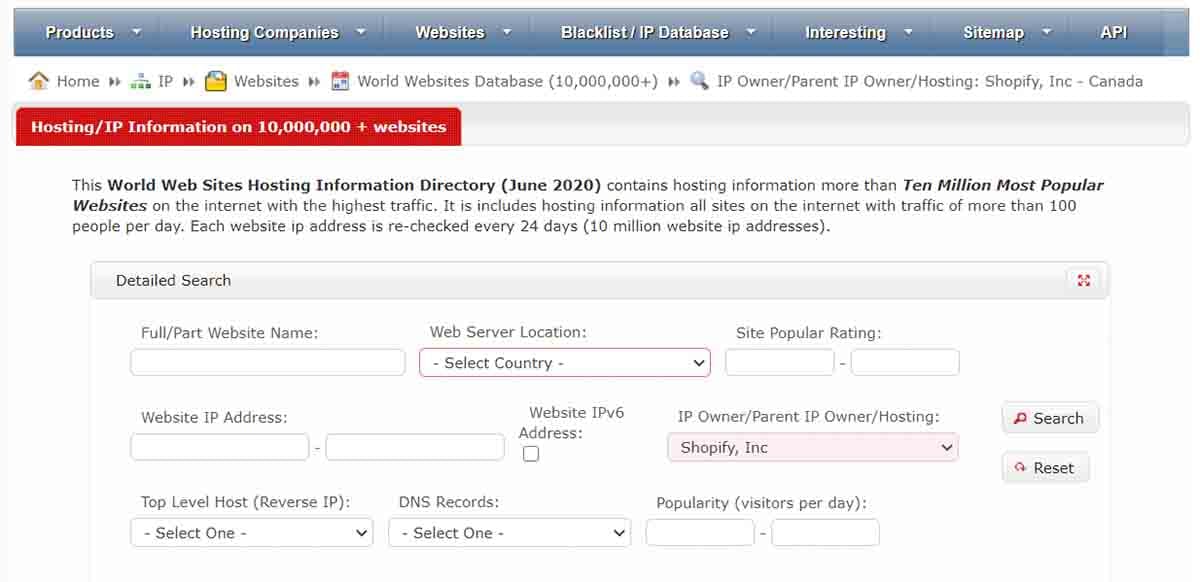 Add Shopify under the IP owner filter and you'll be presented with a list of the most popular Shopify stores.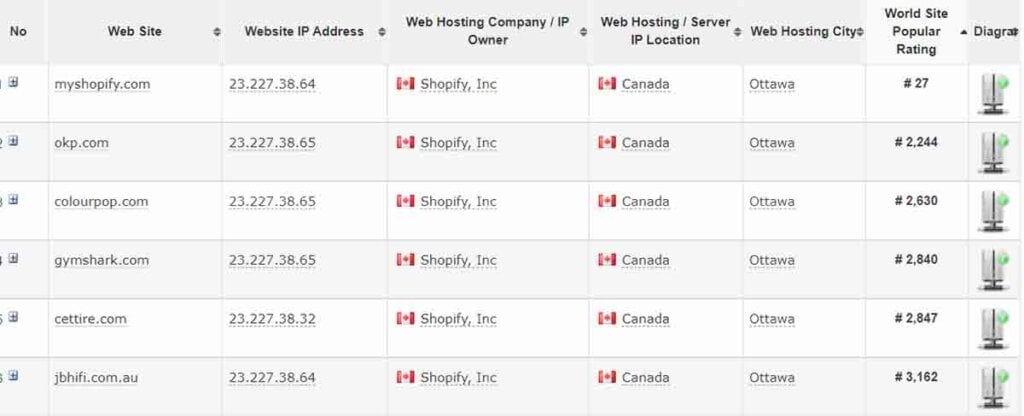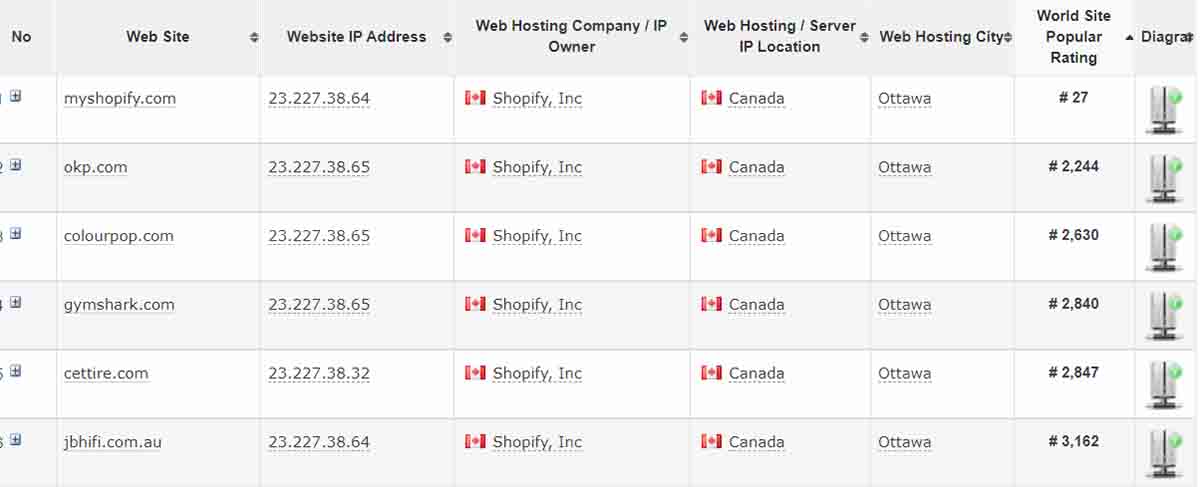 If you want to check out the best selling products on any of these stores – or any other Shopify-hosted store – just add '/collections/all?sort_by=best-selling' to the end of its domain name.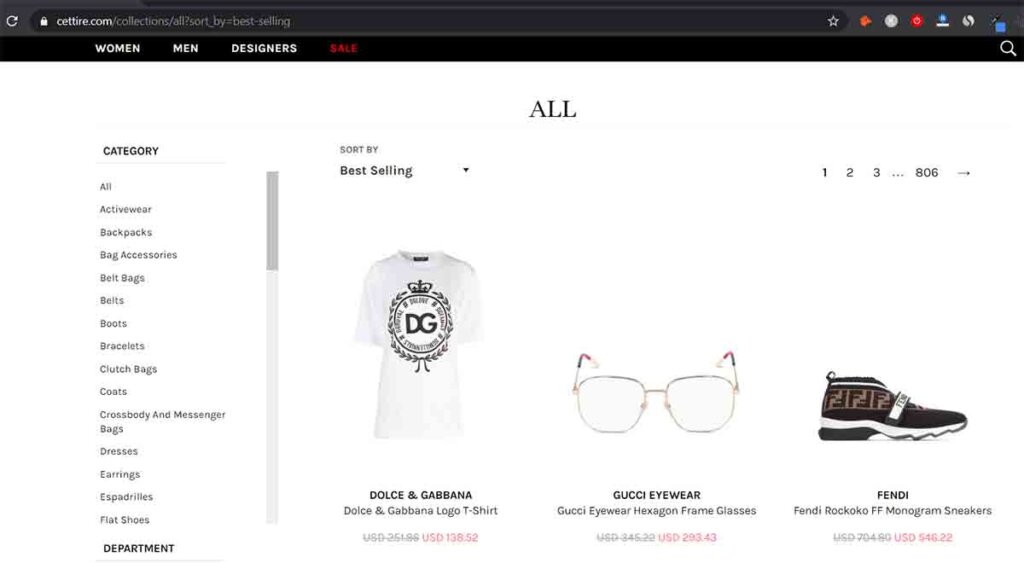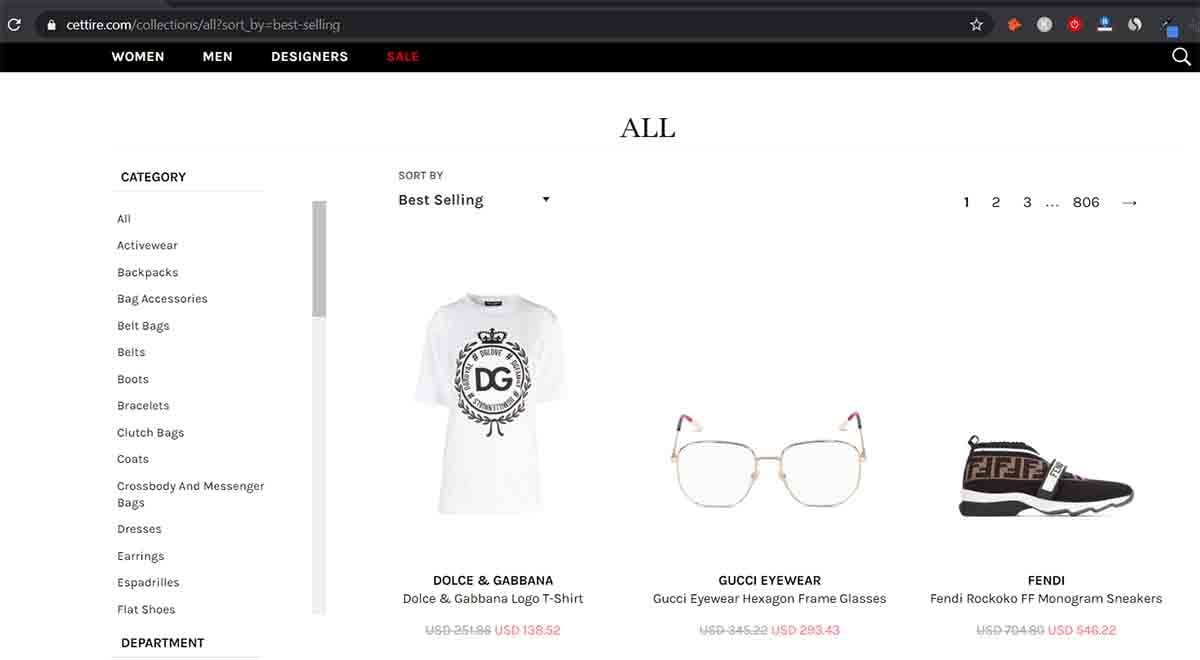 If you think any of these best sellers will work for your store too, you can search for similar products on AliExpress.
5. Find products people are talking about
Stay on top of trending products by searching for your eCommerce niche on Pinterest, Instagram and other social networks. You can also browse review sites and check what influencers are promoting right now.
This is a great way to discover popular styles and products that people currently love. Then you can head over to AliExpress to find similar products. This way, you can piggyback on the exposure these products have already received.
6. Find out what products are in-demand on eBay
Even if you aren't dropshipping on eBay, Watch Count is a handy tool for figuring out how much demand is out there for a product. If demand is high on eBay, it's probably high on other platforms too.
Watch Count let's you know how many people have added a product to their watch list on eBay. If hundreds or thousands are watching a product, this is a sign of strong demand – and a potential best selling product!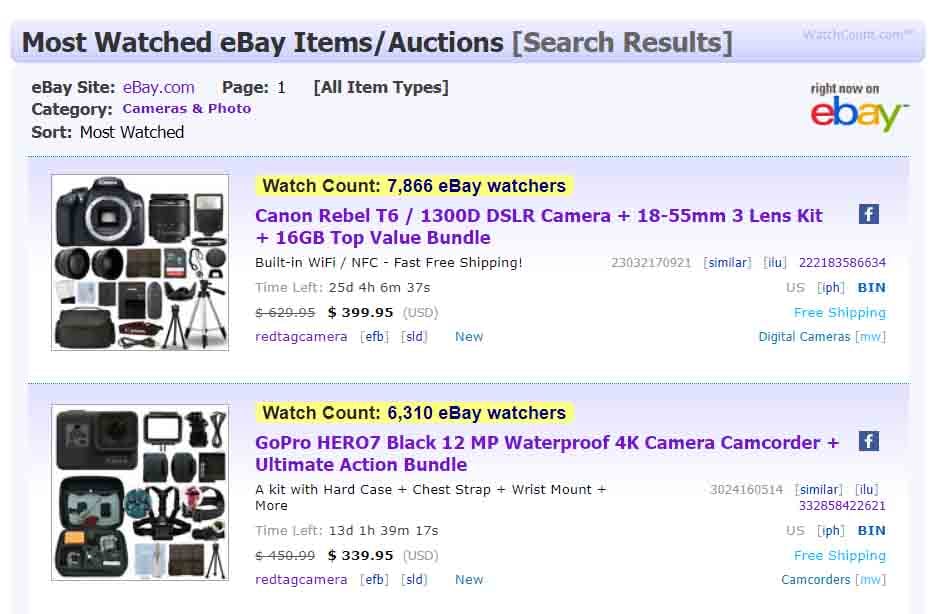 You can search by keyword to see a list of popular products. Alternatively, if you have a specific product from AliExpress in mind, find it on eBay and enter its URL to see exactly how many people have it on their watch list. This is a great way to verify a product's demand before adding it to your store.
Watch Count also allows you to filter results by country, for checking demand in your local market, and by price.
7. Check Amazon's Best Sellers Rank
Amazon's Best Seller Rank showcases the top 100 items in each of its product categories. This only scratches the surface as Amazon has countless listings, but it offers great insights into what sells best within your niche.
If you find products on AliExpress and want to double check their profitability, you can go to the product's page on Amazon and see its Best Seller Rank. If it ranks well, this indicates that it's a popular item that could sell well for you too.
In the example below, you'll see that this set of lunchboxes ranks 2,386 out of 90,000 within Amazon's Kitchen and Dining category. It also ranks 123 out of 30,000 in its food storage and organization subcategory. The latter is a particularly promising position.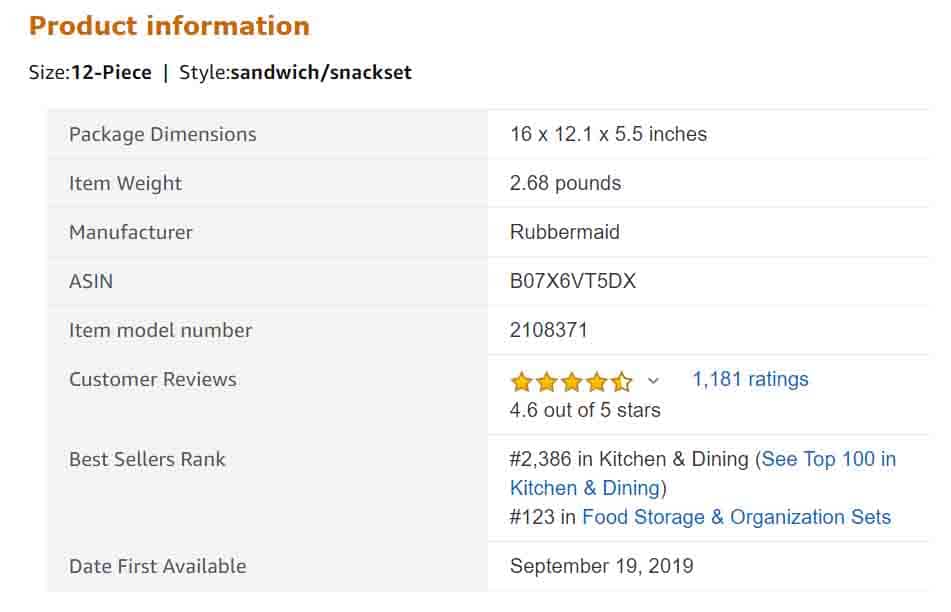 8. Do some keyword research
How often people are searching a product's name is a good indication of interest. So check to see how often your potential AliExpress product is Googled with tools like Keyword Planner and UberSuggest.
Doing some Amazon keyword research is also a good idea. If thousands of shoppers are typing your product name into Amazon each month, this is a strong sign of demand – even if you're selling elsewhere. Sonar and SellerApp provide limited keyword searches for free, while KeywordTool.io shows search volumes for both Amazon and eBay.
These tools can also highlight keyword variations, which could influence your AliExpress searches and even the products you choose to add to your inventory.
For example, if I wanted some women's hiking boots for my store, I might opt for a waterproof product after seeing the below search volumes.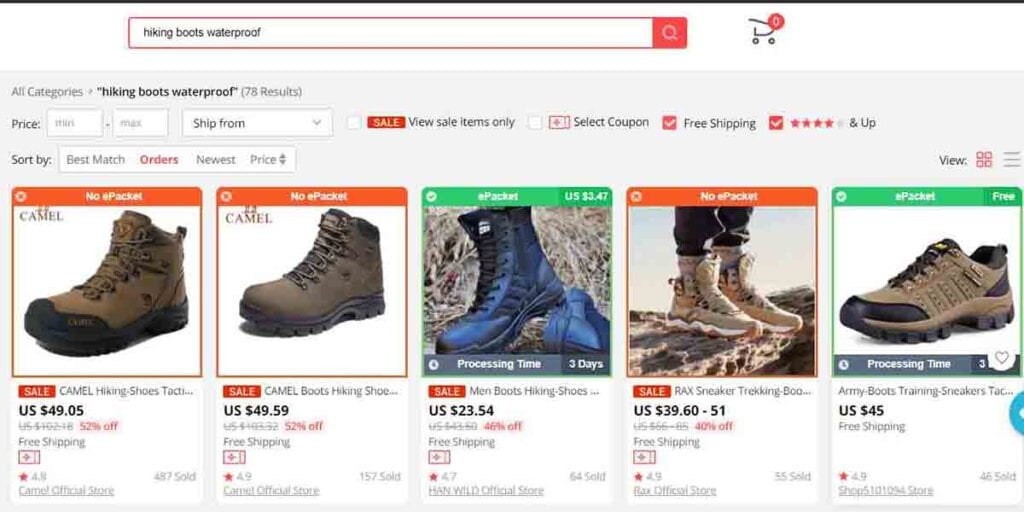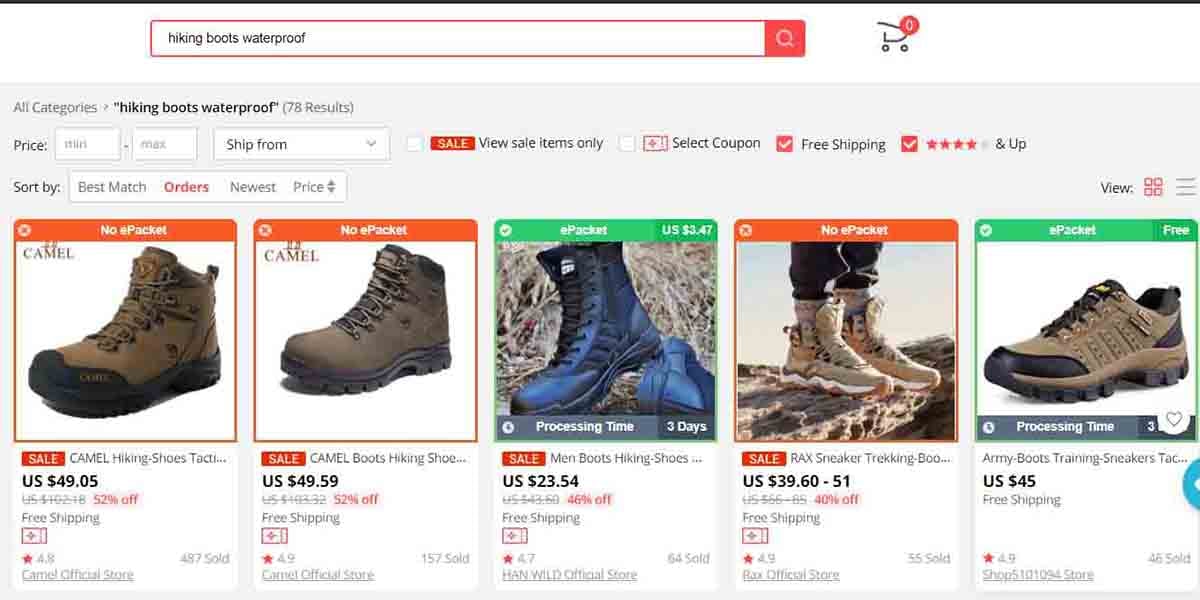 9. Check Google trends
It's worth checking whether interest in your chosen AliExpress product is growing or declining. An upward trend is an encouraging sign and suggests you could profit from this item for the foreseeable future. It's also great for spotting seasonal demands, just make sure Google Trends is set to your local region.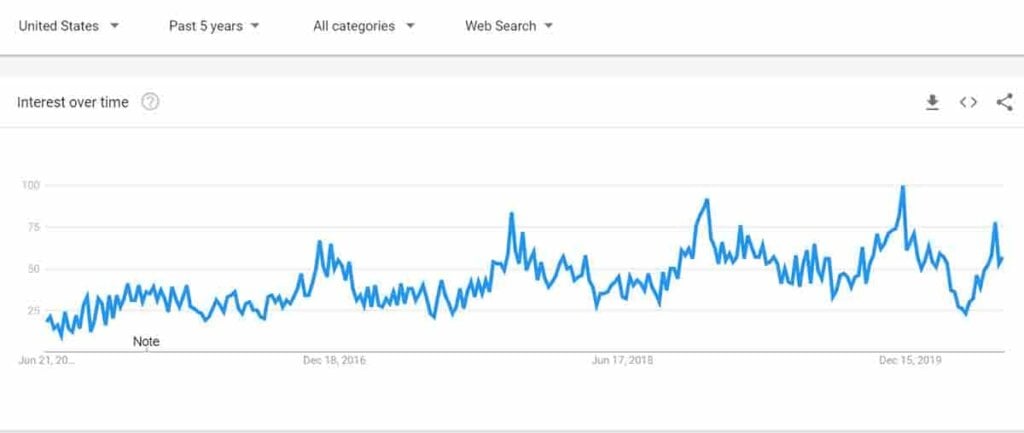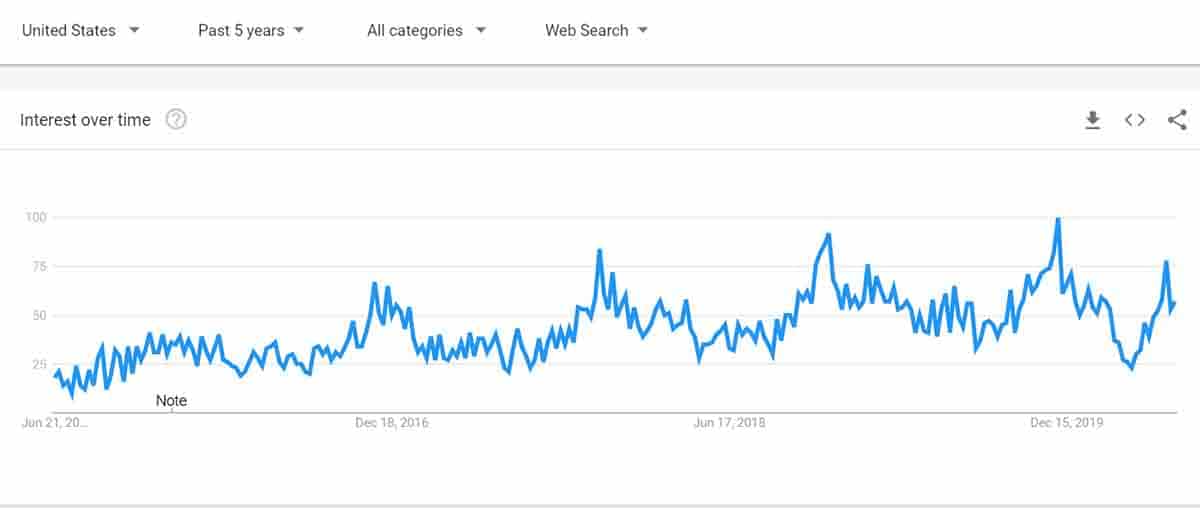 10. Make use of product research tools
Product research tools like SellerApp provide an easy and automated way of spotting product trends. It's also a great way to find products on AliExpress that are profitable. These paid tools offer data which can help you figure out the revenue and sales potential of a particular item.
Final words
There's no way to know for sure which products will fly off the shelves. From your eCommerce marketing strategy to your store's reputation, so many things can influence sales. But following these tips can help you identify and verify which products are most likely to appeal to your audience.
If you have a gut feeling about a certain product on AliExpress, these checks can help you substantiate their potential. If the indicators are positive, you're likely to be onto a winner!