FBA vs FBM: it's a question that most Amazon sellers have to think long and hard over. There are significant advantages to using the Fulfilled by Amazon (FBA) service, but fulfilling Amazon orders yourself (Fulfilled by Merchant, or FBM) has its upsides too.
In the wake of Amazon's decision to suspend the restocking of its warehouses as a result of the COVID-19 crisis, many sellers were forced to use the FBM fulfillment method. But this way of selling on Amazon could actually be more profitable for your business once you've become accustomed to it.
Whether you're reconsidering your fulfillment method in the current international climate, if you're new to Amazon, or if you're a seasoned seller wondering if you should change your set up, here is a guide to help you answer the question of FBA vs FBM.
FBA: Using Amazon's fulfillment services
Choosing FBA means you will ship your products in bulk to Amazon fulfillment centers. Here, Amazon's staff pick, pack and ship your products as orders come in. It takes fulfillment off your plate and it even takes care looking after customer service and returns.
The advantages of FBA
The Amazon Prime Badge: Sellers using FBA receive access to Prime. This means their products are eligible for free, one-day Prime shipping. With more than 100 million people on Prime, this puts your products in front of a larger audience.
A Buy Box boost: Sellers are always trying to figure out how to win the Amazon Buy Box to increase marketplace sales. FBA merchants are more likely to appear in the Buy Box, even if they have a higher price than other sellers.
● High customer service ratings: You're able to take advantage of Amazon's extensive and efficient customer service network. Any negative feedback that is related to customer service or fulfillment will be crossed-out by Amazon.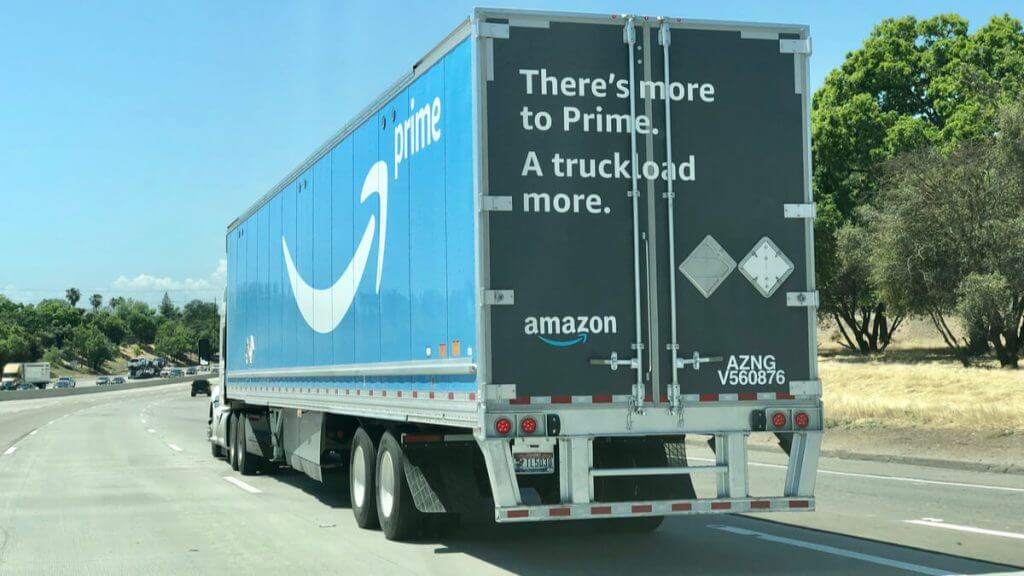 Letting Amazon take care of your logistics can be very beneficial to the right type of Amazon sellers
The downsides of FBA
No control over service fees: Amazon often restructures fulfillment fees, which can make it hard to predict profits. Merchants also have monthly and long-term storage fees to contend with.
Extra shipping costs: As well as Amazon's fees, sellers need to ship products to Amazon's fulfillment centers.
Off-brand packaging: You can't showcase your brand as Amazon has strict packaging guidelines and doesn't allow marketing materials.
Amazon's fulfillment fees can be very costly. Each unit is charged depending on its weight or size. Monthly storage charges also triple from October-December. However, Amazon does help FBA sellers by providing plenty of online resources.
Amazon FBM: The DIY approach
FBM is when the seller is in control of storage, fulfillment and customer service. Instead of paying Amazon, they use their own resources to ship products directly to buyers.
The advantages of Amazon FBM
More control: You can control and access inventory, process returns and directly provide customer service allowing your brand to engage customers in a consistent way. (Software such as eDesk makes this easy.)
Ability to Negotiate shipping rates: High volume retailers can get favorable discounts
eCommerce Marketing opportunities: Wrap products in branded packaging and include marketing materials inside.
Less unexpected costs: No unavoidable losses due to changes in Amazon's pricing.
One inventory: Useful if you sell products on multiple marketplaces and platforms
The downsides of Amazon FBM
Less likely to appear in the Buy Box: Amazon favors sellers that are fulfilled by Amazon
No access to Amazon Prime: unless you use Seller Fulfilled Prime you won't have the benefits that come with Amazon prime
Time-consuming logistics: you'll have to take the time and effort to sort out your own end-to-end logistics rather than allowing Amazon to take care of it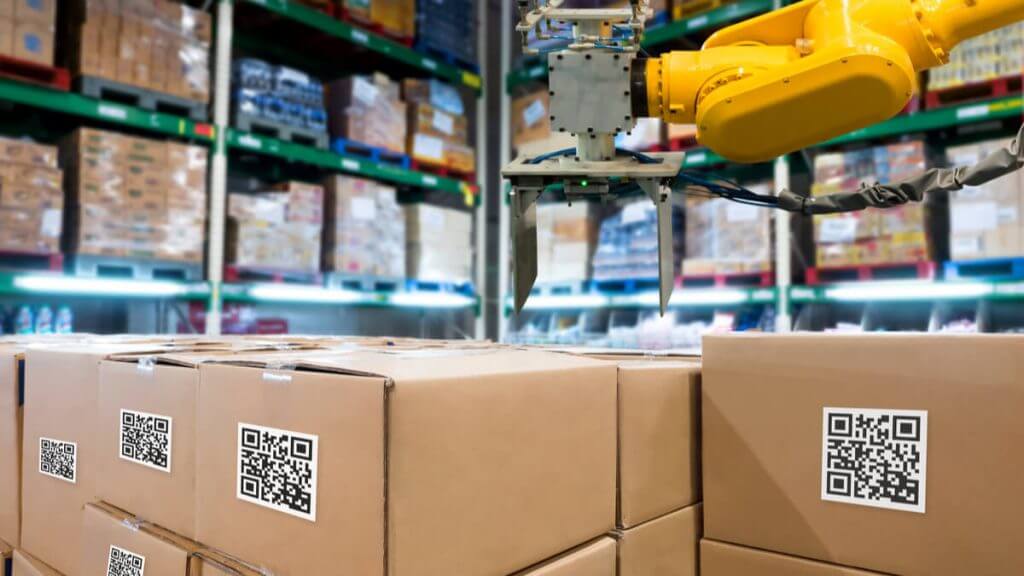 Using the FBM method leaves the responsibility for logistics and warehousing items to the seller[/caption]
Beyond FBA vs FBM: Seller Fulfilled Prime
For sellers who want to run their own shipping and customer service, but are envious of the benefits provided to FBA sellers, there is another option.
Launched in 2015, Seller Fulfilled Prime gives merchants the Amazon Prime Badge and higher chances of appearing in the Buy Box.
While these sales-boosting benefits are enticing, they come with stringent rules. Seller Fulfilled Prime is only accessible to sellers with near-perfect performance rates. 99% of orders must be shipped on time and less than 0.5% cancelled. Sellers must also fulfill Amazon Prime's two-day delivery promise, which increases shipping costs.
Merchants using Seller Fulfilled Prime must also relinquish some control to Amazon by:
Agreeing to its returns policy
Handing over customer service to Amazon
Using Amazon Buy Shipping Services
Despite the red tape, many sellers have taken up this fulfillment option and there is currently a waiting list for new sign-ups.
FBA vs FBM: deciding what's best for your business
So after all this information, what's the answer to the FBA vs FBM question? The answer: it depends on your business and strategy.
Because of its pricing structure, Fulfillment by Amazon is best suited to small, lightweight products which sell quickly in high volumes.
It may also suit businesses who don't have the ability to effectively store, handle, ship and provide customer service. Amazon will look after all of this, while you invest time in other areas, such as ecommerce marketing and procurement.
Remember, seller ratings are essential to success on the Amazon Marketplace so if you can't efficiently provide these services by yourself, opt for FBA.
Amazon FBM is best for large, heavy items (over 20lb) with small margins. It's also recommended for one-off or exclusive products. If inventory turnover is slow, FBM will also avoid Amazon's storage fees.
Well-established businesses selling through multiple channels are likely to have shipping and customer service in place already. If they want to improve efficiency, they can simply invest in specialized support software. Startups who want to build their own independent brand may also opt for the Amazon FBM option.
Choosing whether or not to use Amazon fulfillment services is a daunting decision. If you're still unsure which wins out in the FBA vs FBM debate, use an FBA calculator to estimate your potential Amazon Fulfillment fees. Or register for both FBA and FBM, then trial each fulfillment method for different products.